If you are a foodie and have not visited 2 Chefs Eating Place at Blk 116 Commonwealth Crescent, WHAT ARE YOU WAITING FOR?! (Just to clarify, this is a non-sponsored post, food and price were just great)
We've tried a few of their specialties and were impressed by the standards and pricing at this eating place.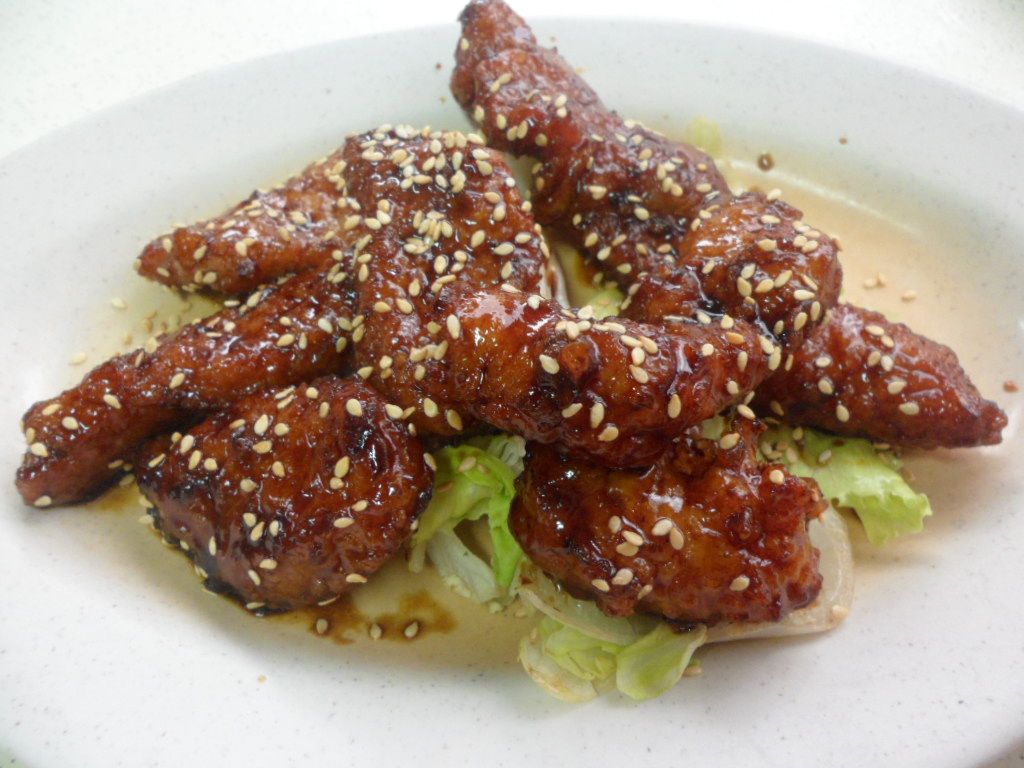 Honey Pork @ 2 Chefs -$8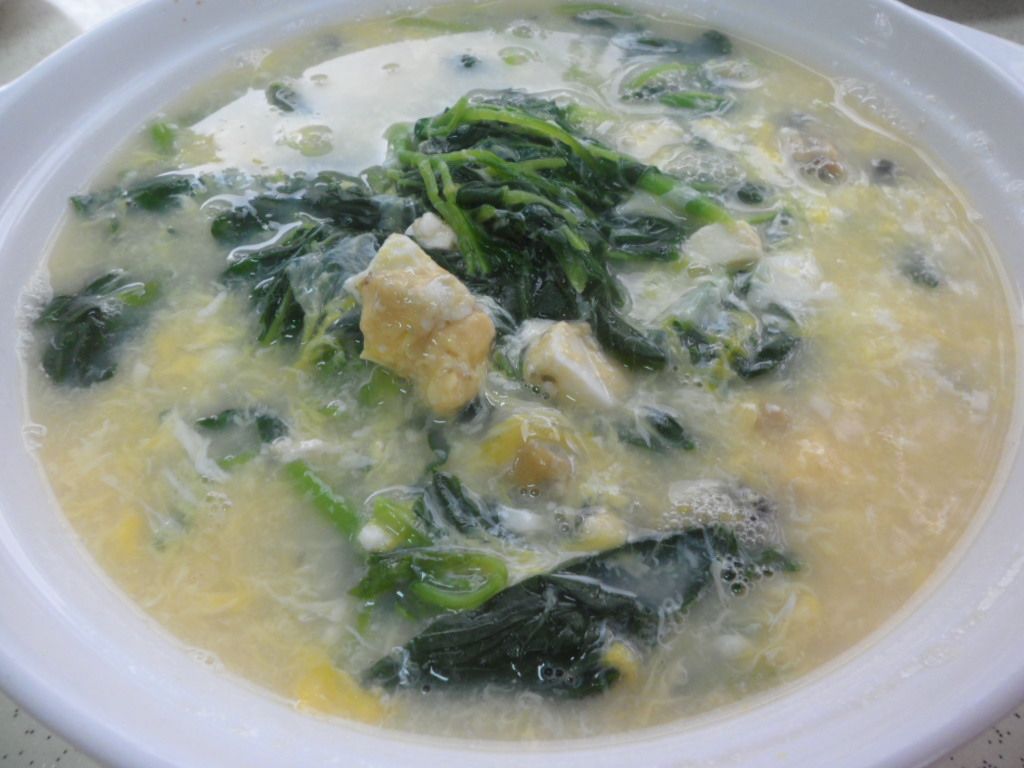 3 Egg Spinach @ 2 Chefs – $10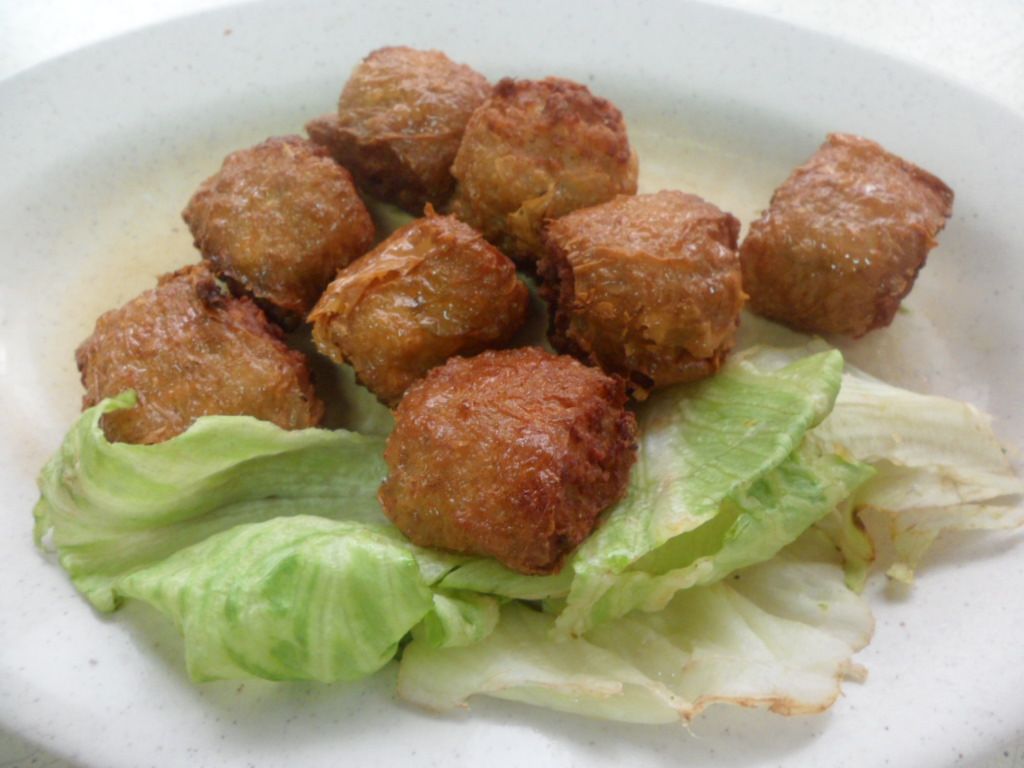 Fried Prawn Frites @ 2 Chefs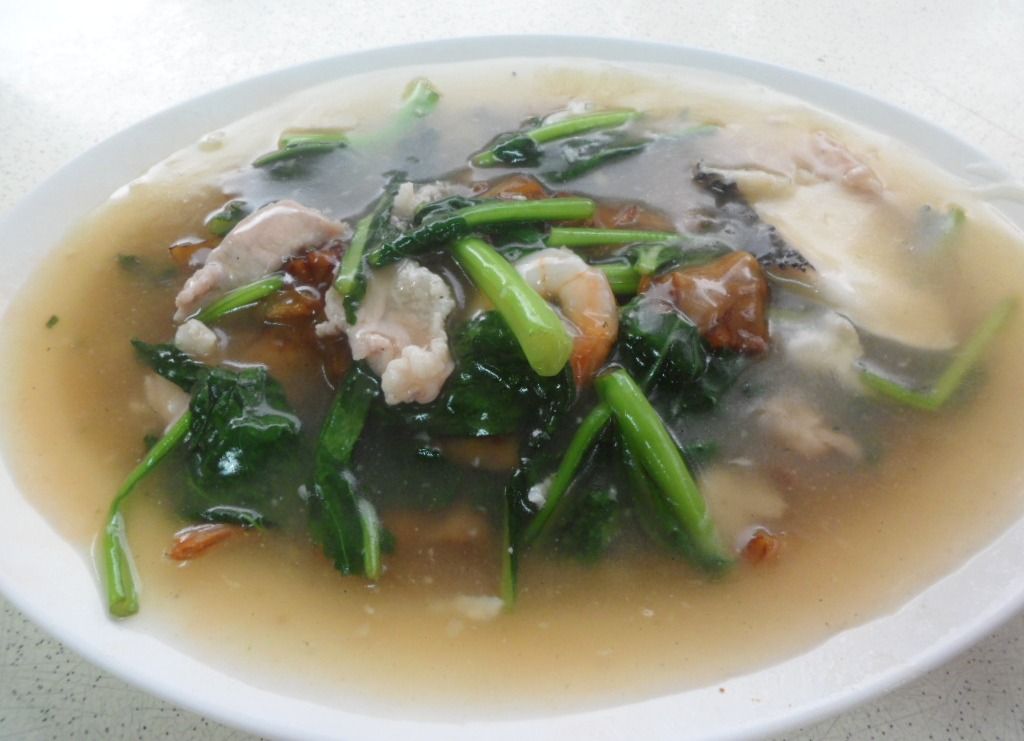 Hor Fun @ 2 Chefs
Recommendations
On a separate occasion, we've also tried their "most ordered" butter pork ribs as well as honey chicken. As most online foodies have mentioned, the butter pork ribs was interesting but wasnt really that good. There was too much of a milky taste to it and the mixture may stick to your teeth. But we also did not believe what the others said and ordered it as well. You may like to do likewise…
The star at 2 Chefs has got to be the 2 honey food. The honey chicken as well as the honey pork ribs. Although, both has the word "honey" to it, there're actually quite different.
The honey chicken has slices of garlic that brings out the aroma of the chicken. The best of the lot we've got to say.
The honey pork ribs were tender on the inside and well marinated and fried on the outside. Yummy!
The rest of the fried prawn frites, 3 eggs spinach as well as hor fun were average. The price though was relatively cheap.
If you enjoyed our content, "Like" us on Facebook Today!

Remember to leave your comments for 2bearbear Singapore Travel Blog in our comments section below!
Related posts: