You may think that Cebu is only a base for side trips in the Philippines but there are actually many things to do in Cebu! In this post, we'll show you the top 6 things to do and attractions in Cebu Philippines!

What to do in Cebu?
1. Cebu City Tour
We hired a local driver by the name of Long (yes that's his name!) who took us on a private Cebu City Tour!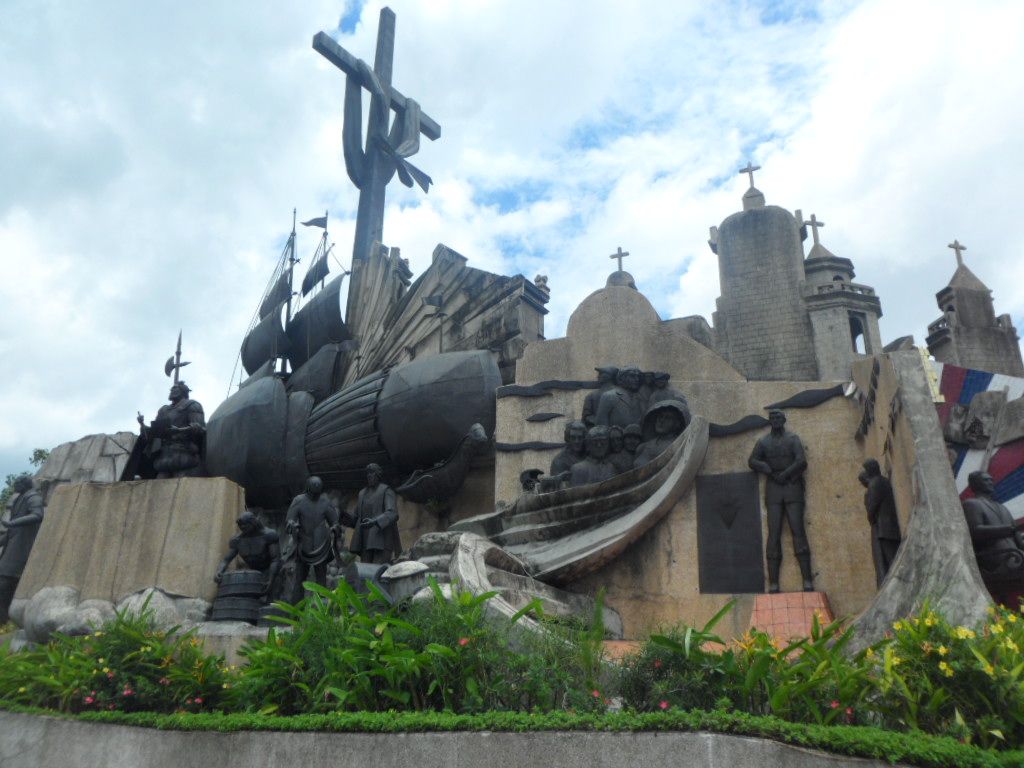 Cebu Monument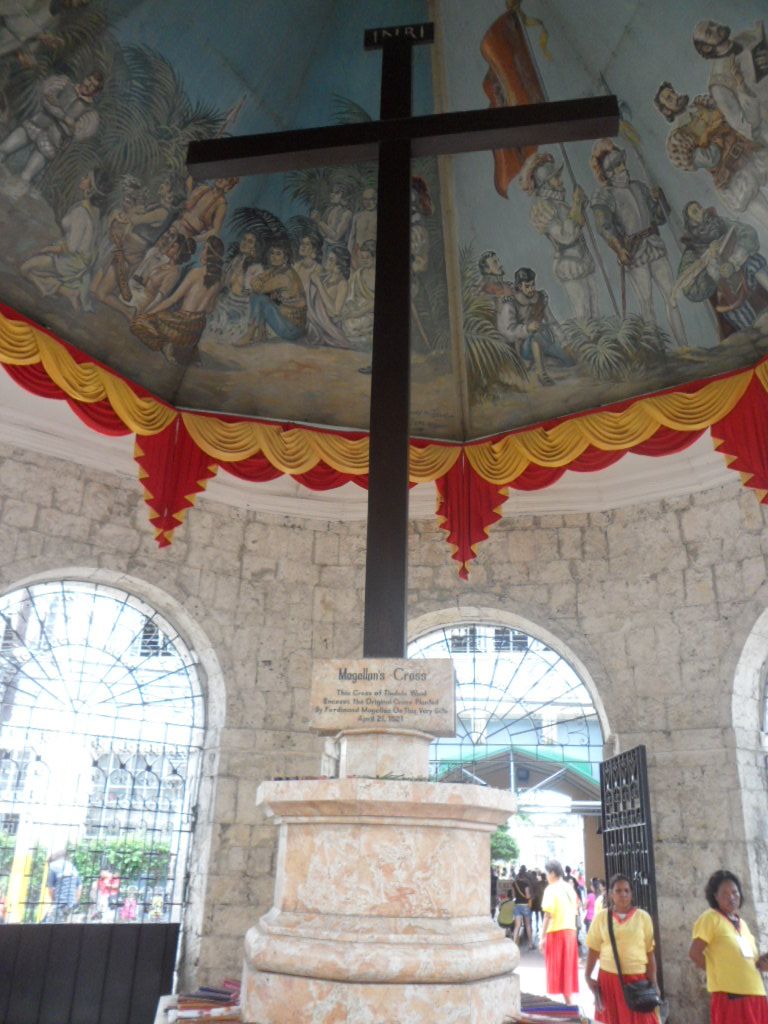 Magellan's Cross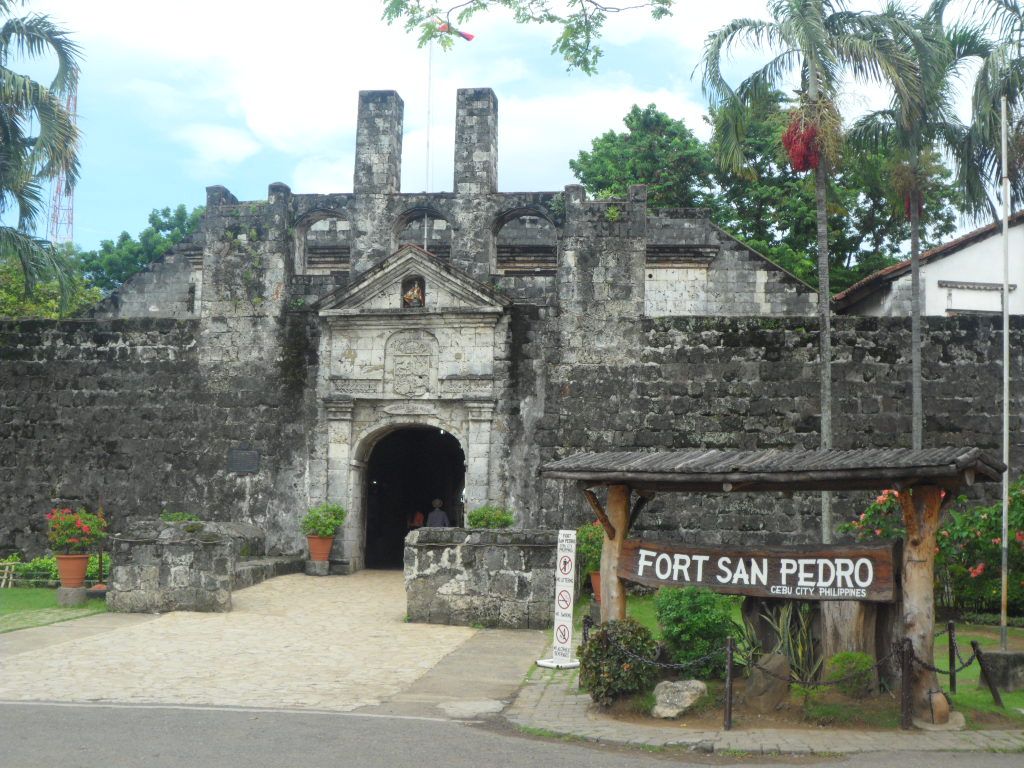 Fort San Pedro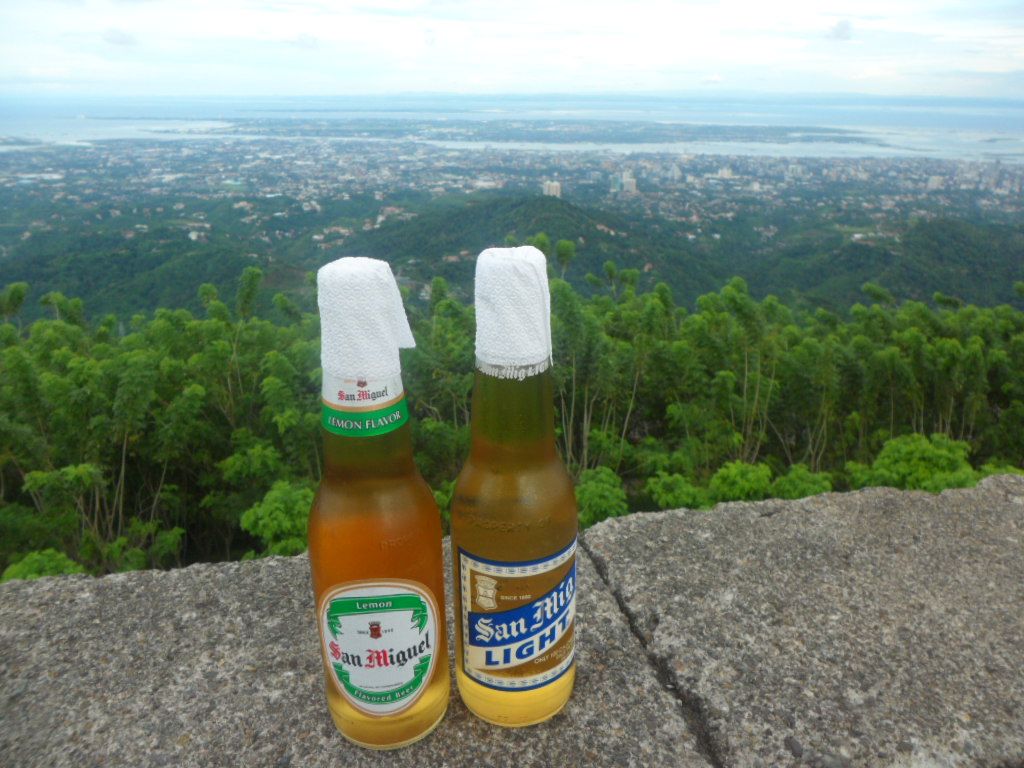 View over Cebu City from Tops Observation Deck

2. Shopping at Ayala Mall
Ayala Mall is one of the main shopping malls in Cebu City and we got to shop, watch movies and play some arcade. Things that the locals do in Cebu! 🙂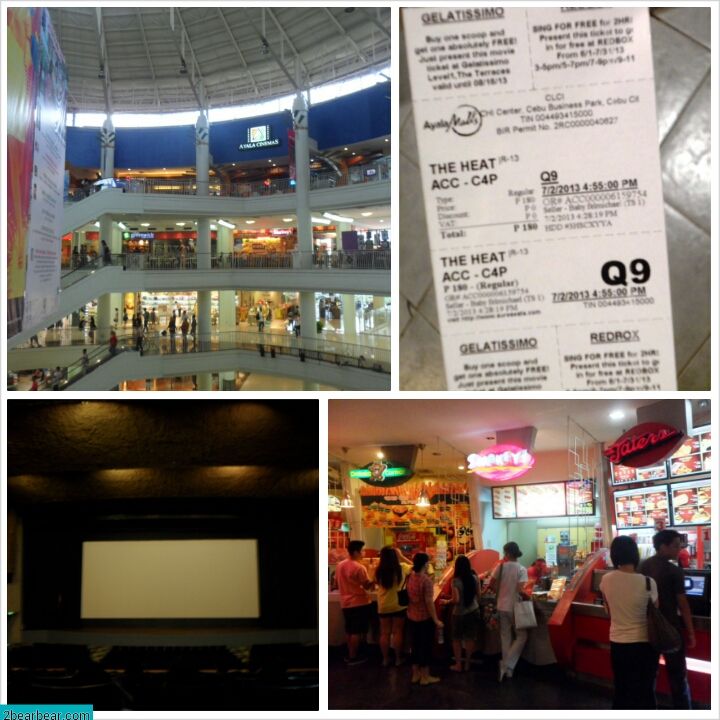 Movie and snacks at Ayala Mall

What to eat in Cebu?
3. Golden Cowrie Restaurant
For authentic Philippines food, look no further than the Golden Cowrie Restaurant. The setting and ambience is warm and welcoming. The waitress who attended to us was also very patient, introducing us to the delicacies and translating the various dishes to us. Price was reasonable and the taste was great. Definitely a must-go-to place for great local tastes…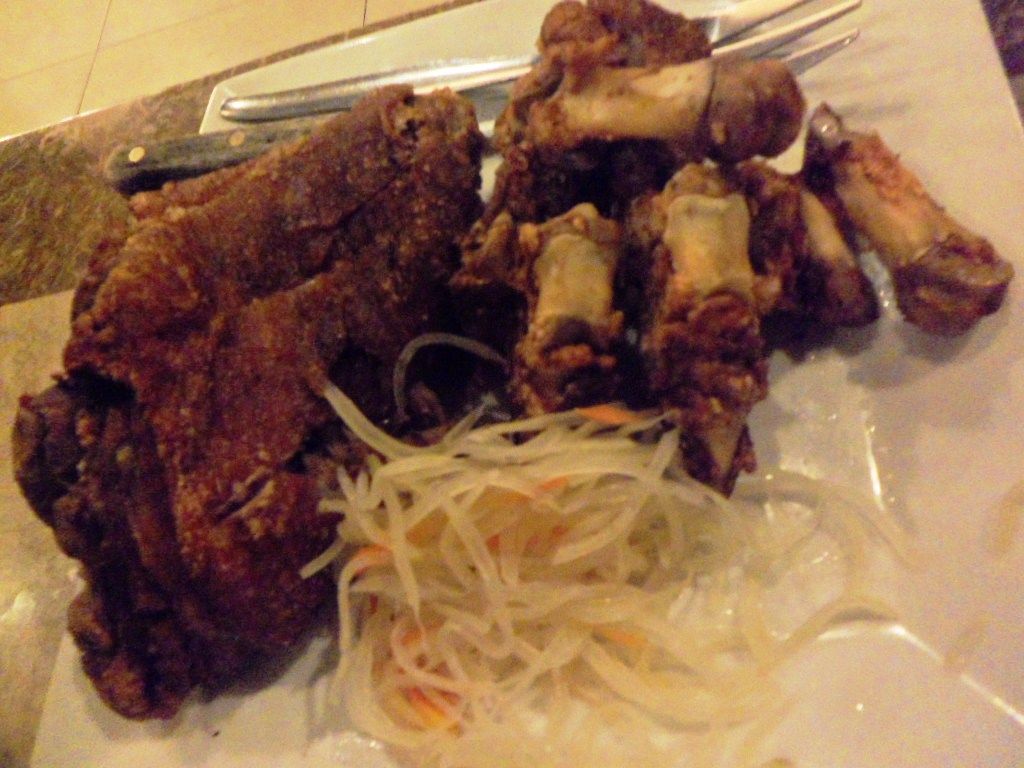 Crispy pata – roasted crispy pork!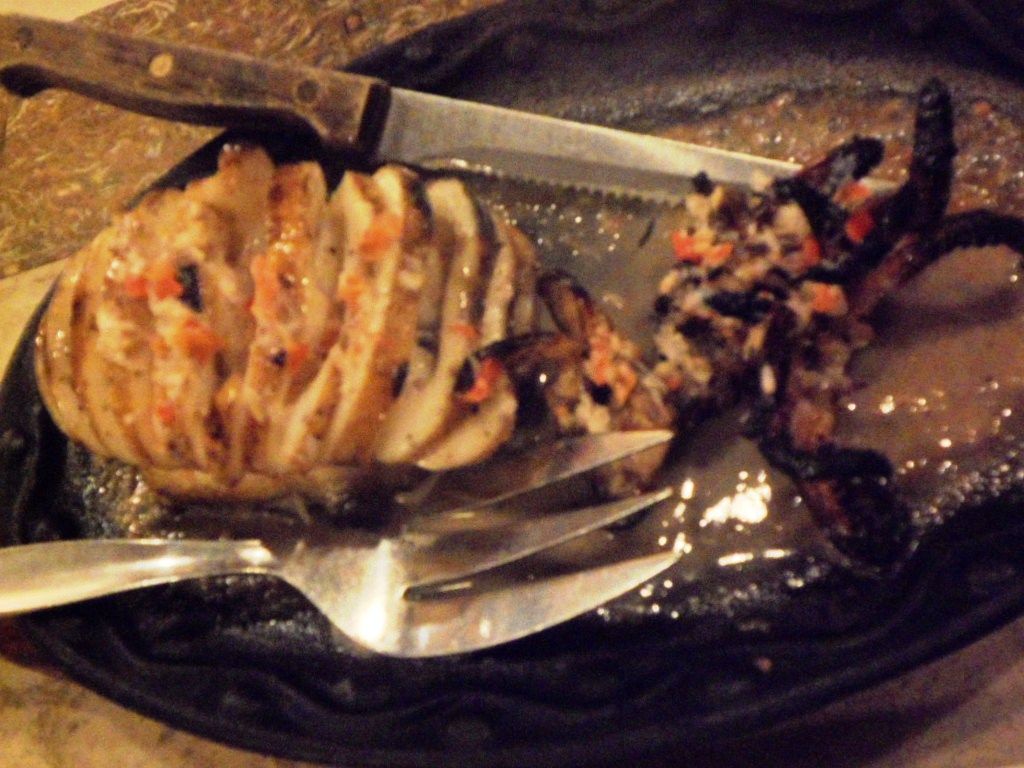 Squid in coco sauce Golden Cowrie Restaurant

4. Ipar's Authentic Spanish Restaurant
Across the street from our hotel was a banner that read "Authentic Spanish Restaurant". We decided to head over to Ipar's Spanish Restaurant and thoroughly enjoyed the authentic Spanish flavours!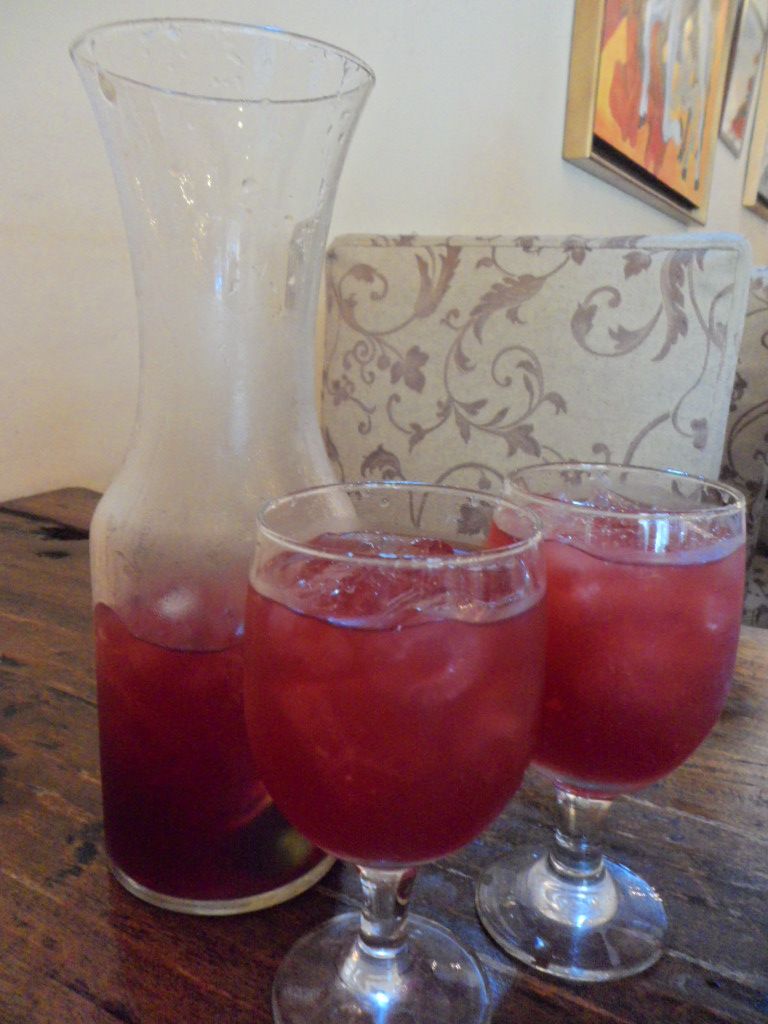 Big carafe of Sangria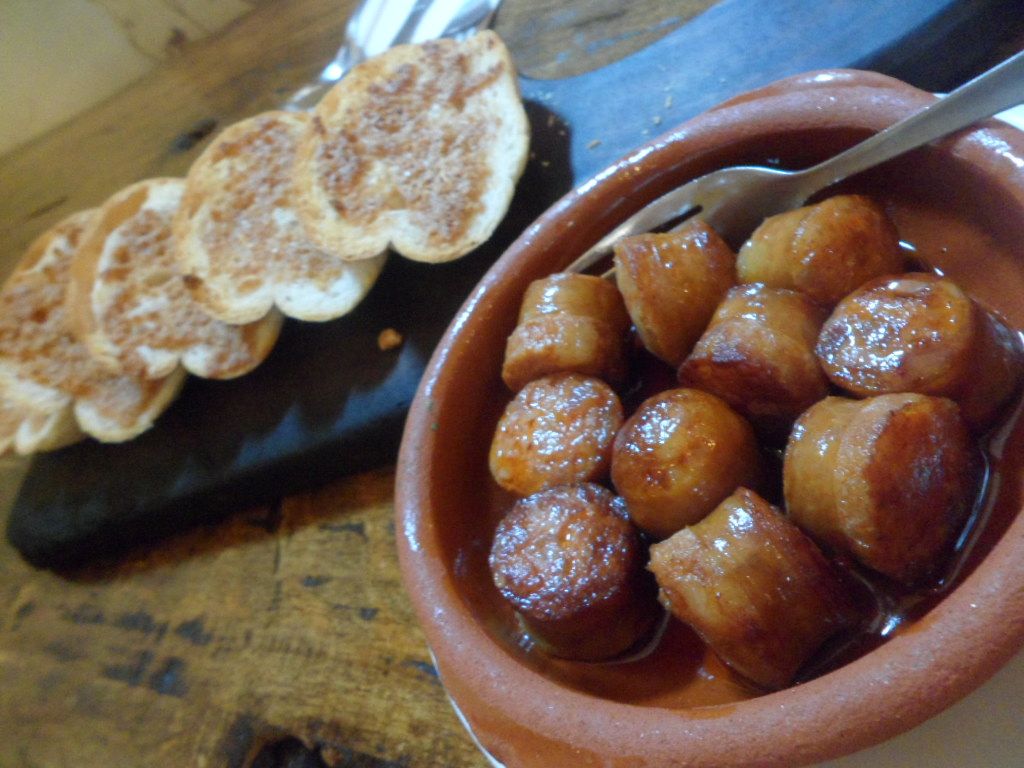 Churizo and garlic bread – spanish style

5. CnT Lechon – The Best Lechon in Cebu
If you're in Cebu, you must try the lechon (roasted pork) there. If you ask the locals, more often than not, they'll point you to CnT lechon – possibly the best lechon in Cebu. The truth is, the meat was normal but the star of the show? The skin! Crispy, full flavoured and of course sinfully fatty! Which is why it went really well with rice. You can actually have mouthfuls of rice with 1 sice of skin!

Half kg of delectable crispy skin and juicy meat at CnT Lechon!

6. Breakfast at Bo's Coffee
Enough of Starbucks, try out the breakfast at Bo's Coffee and you'll soon realise that this local coffee joint can also give its US competitor a run for its money! Good coffee and food at a reasonable price. Ambience to match at that!

Inside Bo's Coffee Cebu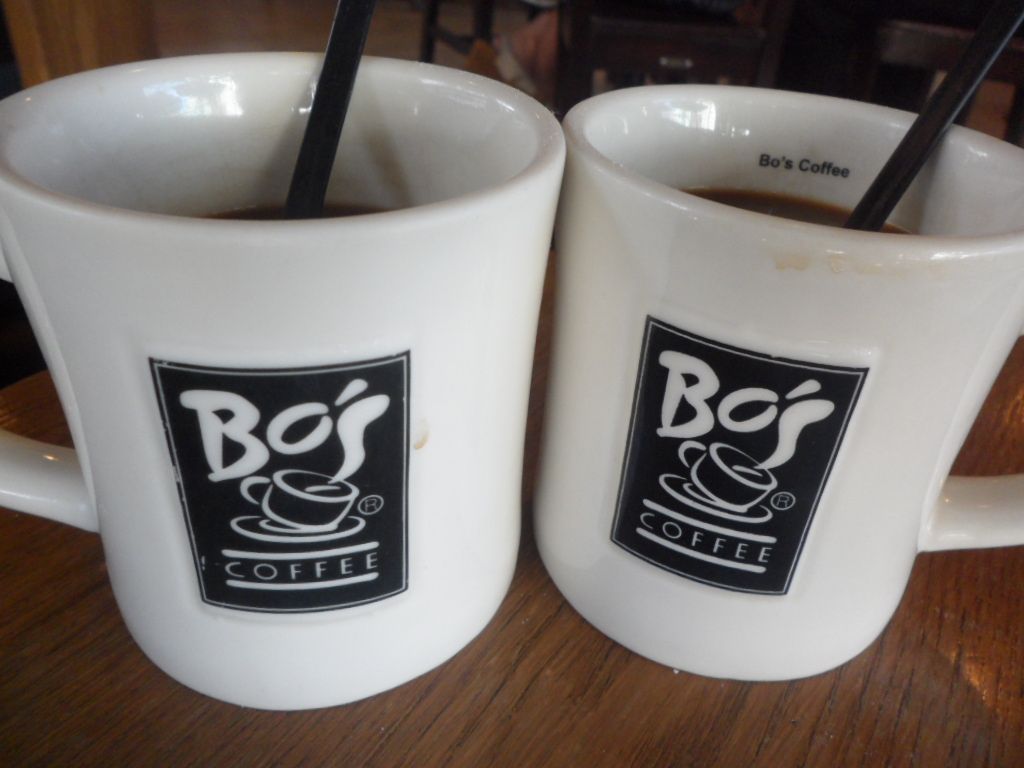 Drip Bo's Coffee

Corn Beef with scrambled eggs and pancakes

Where to stay in Cebu?
7. Castle Peak Hotel Cebu
Castle Peak Hotel in Cebu was the first hotel we stayed at in Cebu and we thoroughly enjoyed our stay because of its spa!!! Made us go like little chicks…"cheap cheap", "cheap cheap"…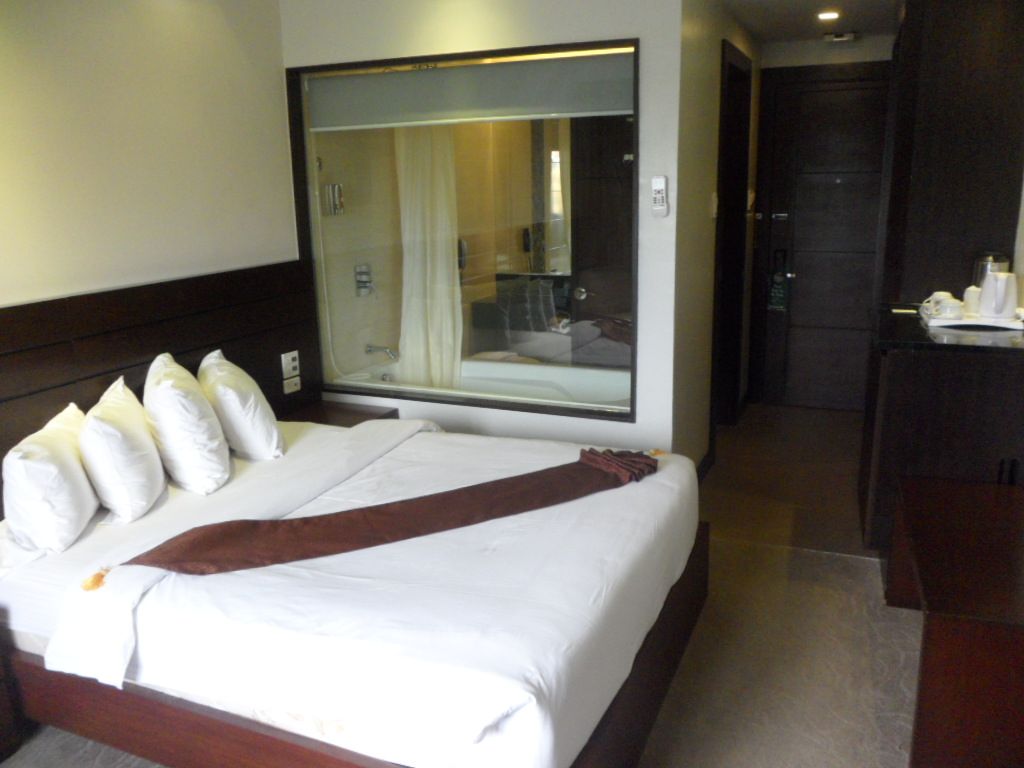 Deluxe Room Castle Peak Hotel Cebu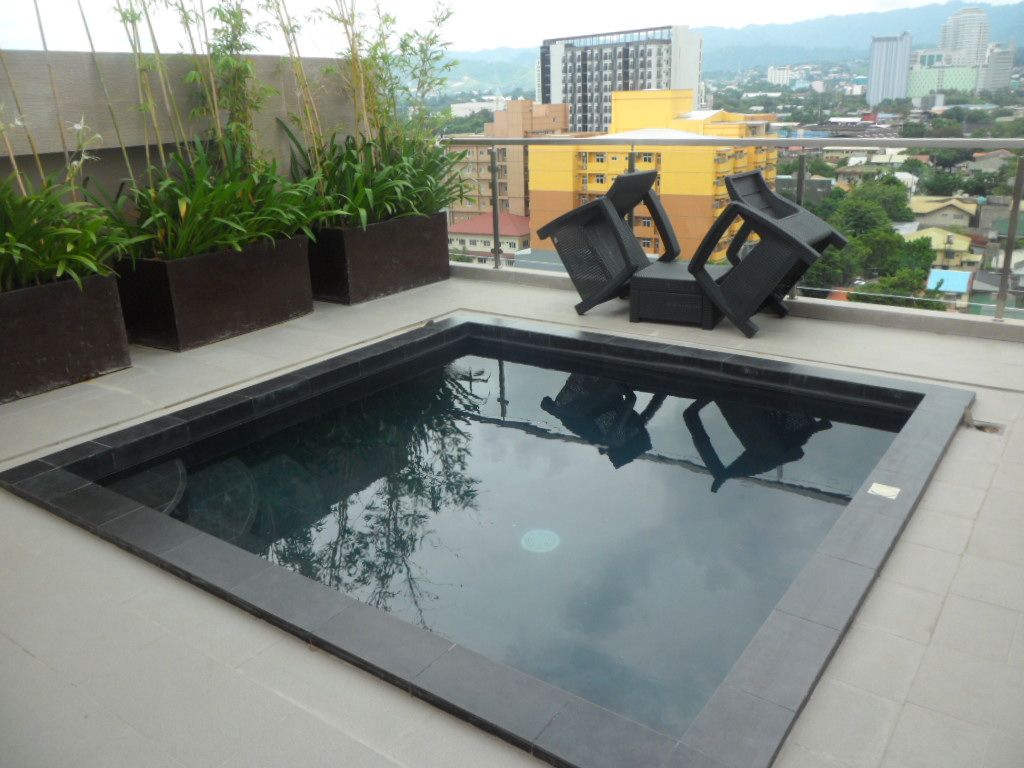 Dipping pool at Castle Peak Hotel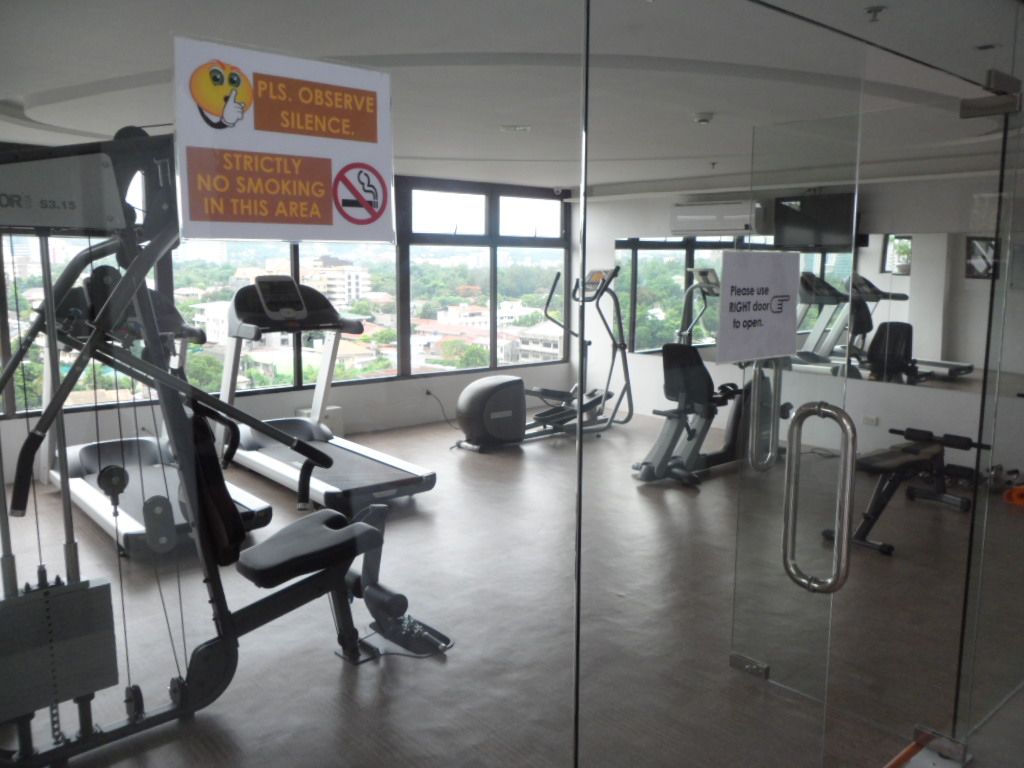 Gym outside spa at Castle Peak Hotel

8. City Suites Ramos Tower
There are several reasons why we enjoyed staying at City Suites Ramos Tower. Firstly, the room was more like a 1-bedroom condominium. It has a small living space, kitchen and even a balcony overlooking Cebu City. We could also see Tops from our room!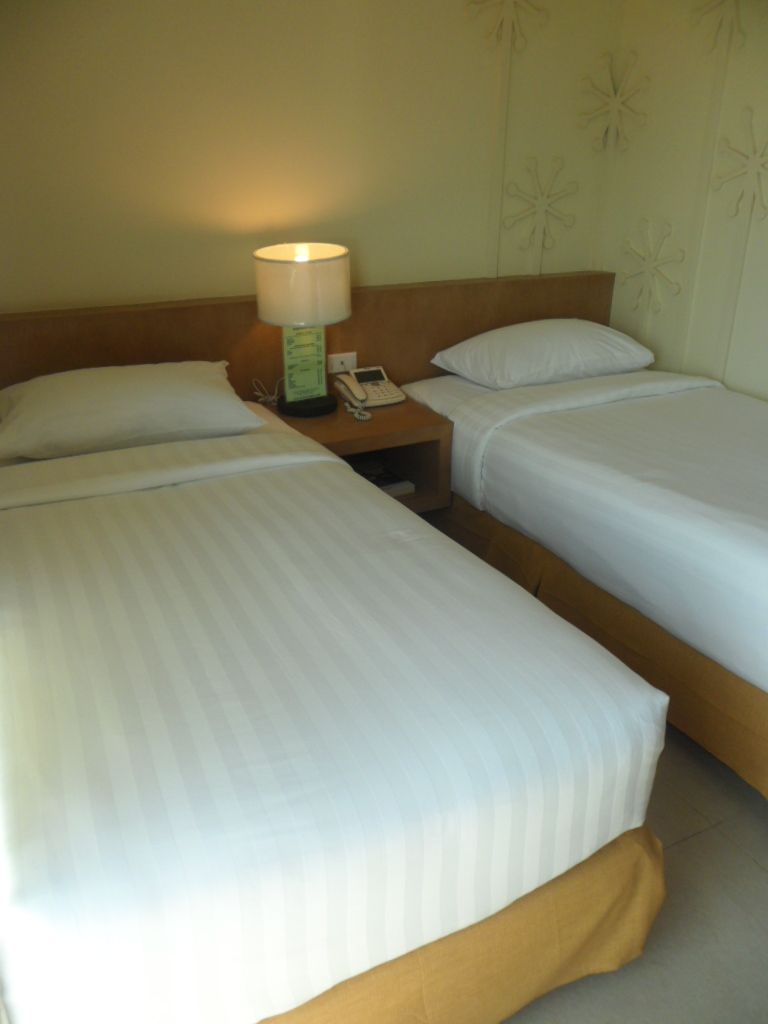 2 super singles at City Suites Ramos Tower Cebu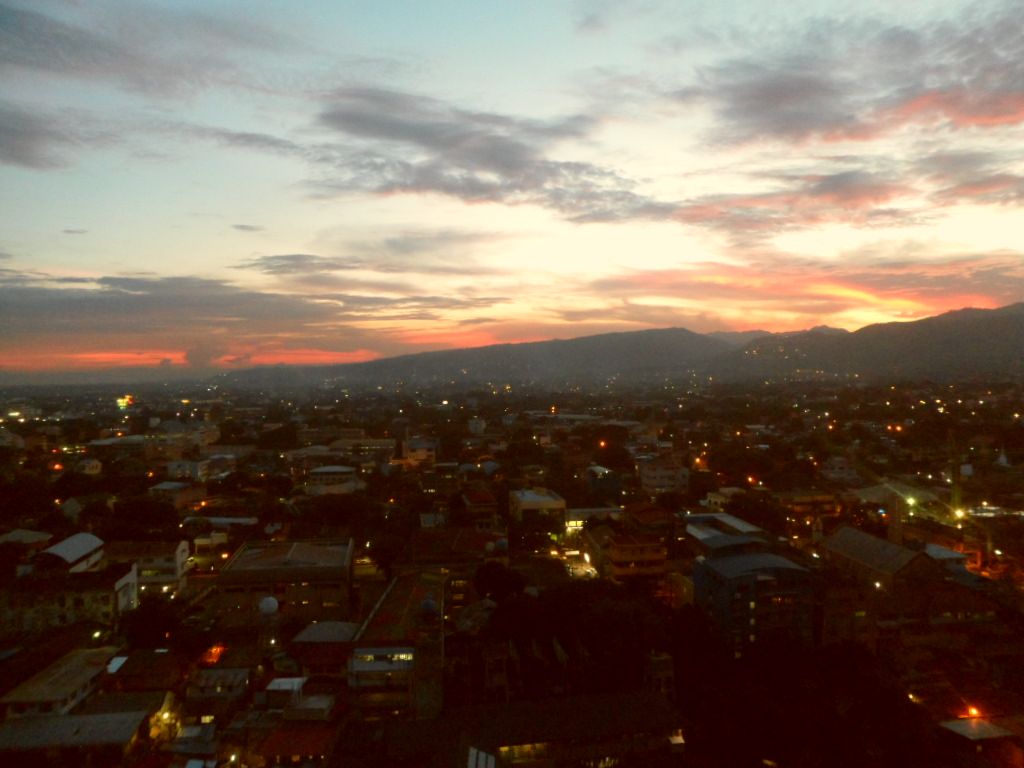 Great view from room at City Suites Ramos Tower Cebu
If you enjoyed our content, "Like" us on Facebook Today!

For your convenience, we have arranged for the best hotel deals in Cebu right here!
We hope you've enjoyed our post on the things to do and attractions in Cebu!
Related Posts
Cebu
8 Things to do and Attractions in Cebu Philippines!
How to get from Singapore to Cebu?
Oceanjet ferry from Cebu to Bohol: Fast and comfortable
CnT Lechon: The Best Lechon in Cebu?
Golden Cowrie Restaurant Cebu: For Authentic Filipino Food!
Eat, shop, eat, shop, till we drop in Cebu!
Filipino Breakfast at Alberto's Pizza Cebu!
Ayala Mall Cebu : Do What The Locals Do!
City Suites Ramos Tower: Good location with Great view!
Castle Peak Hotel, Cebu, Philippines: Good location, Low price!
Breakfast at Bo's Coffee: One of Philippines' top specialty homegrown coffee shop
Bohol
4 Top Attractions and Things to do in Bohol Philippines!
Peacock Garden Bohol : Awesome Premier Infinity Pool and Seaview Room!
Bohol Countryside Tour: Chocolate Hills, Tarsiers and More!
Amorita Resort Bohol: My little love…
Dolphin and Island Hopping Tour (Pamilacan, Balicasag, Virgin sandbar): A day of chasing dolphins and turtles
Related posts: