The cost of a river cruise along the Melaka River actually costs only 10RM!
However, on this day, Kate and I decided that "Hey, it's a bright and sunny day, why not just take a leisurely stroll down the Melaka river?"
And that's what we did…
We started our leisurely stroll along the Melaka River and we stumbled upon this sign…

Dutch bricks in Melaka
Turns out that these thin bricks were from the dutch colonial times. These bricks have a stark contrast to the fatter and broader bricks that we see today.
Further down, we came across the Church of St. Francis Xavier that was built in 1849…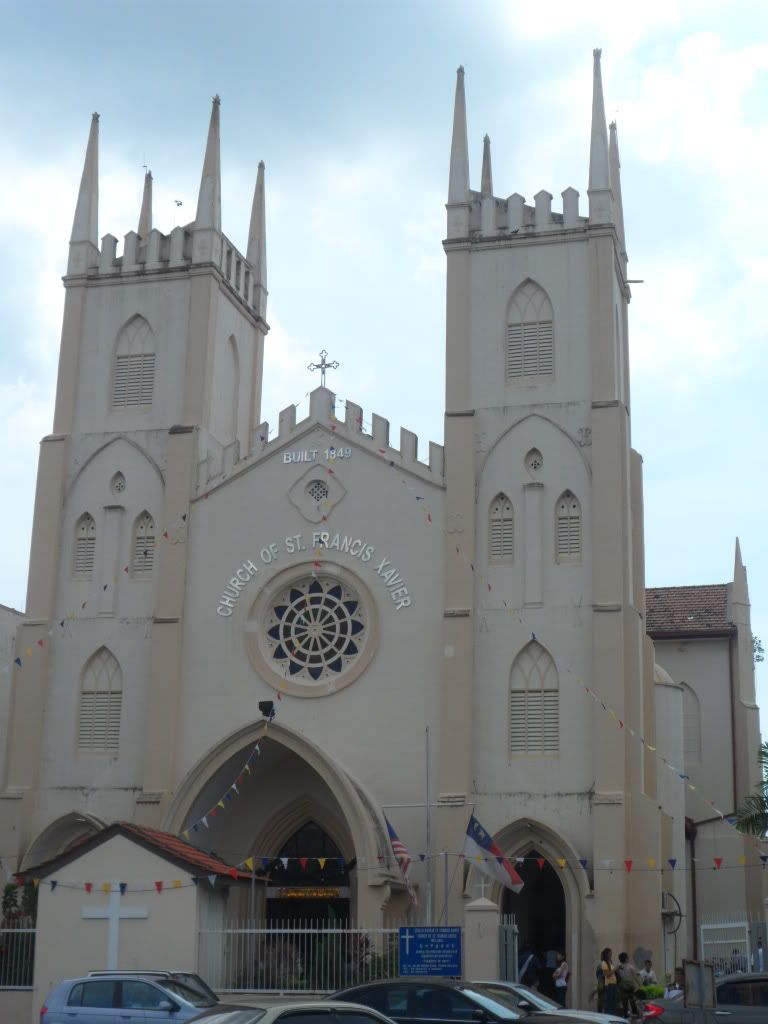 Church of St. Francis Xavier
as well as the huge sign that states Melaka as a World Heritage City…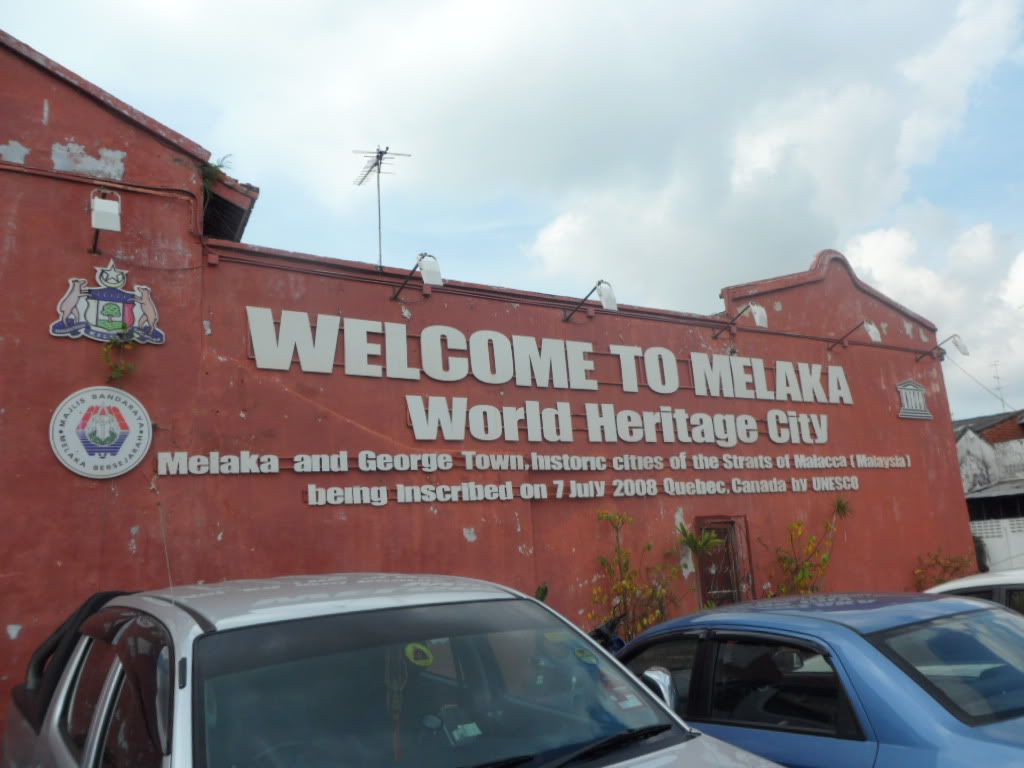 Melaka – World Heritage City
Along the river, you can also see the Melaka trees…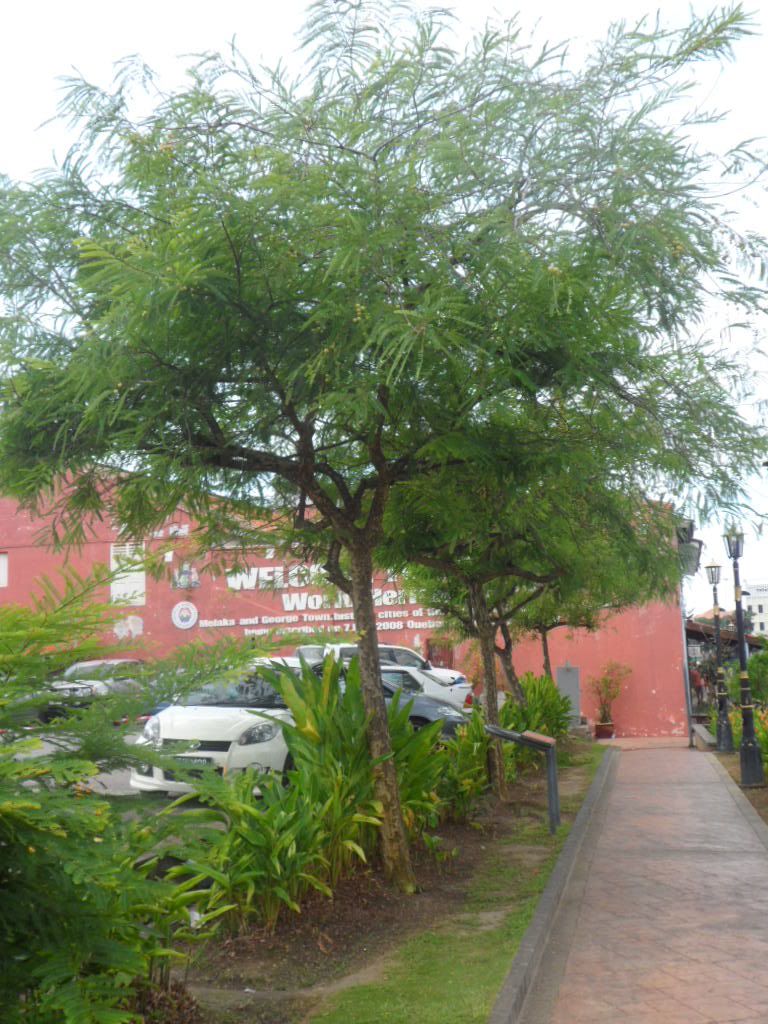 Melaka Trees along the Melaka River
Legend has it that the exiled Prince Parameswara was standing under the Melaka Tree when he observed a mouse deer attacking his hunting dogs. Inspired by the fighting spirit of the mouse deer, he asked for the name of the tree of which he was standing under. And the name of Melaka was born…
Moving on, we noticed that there are nicely drawn graffiti art on the houses along the river…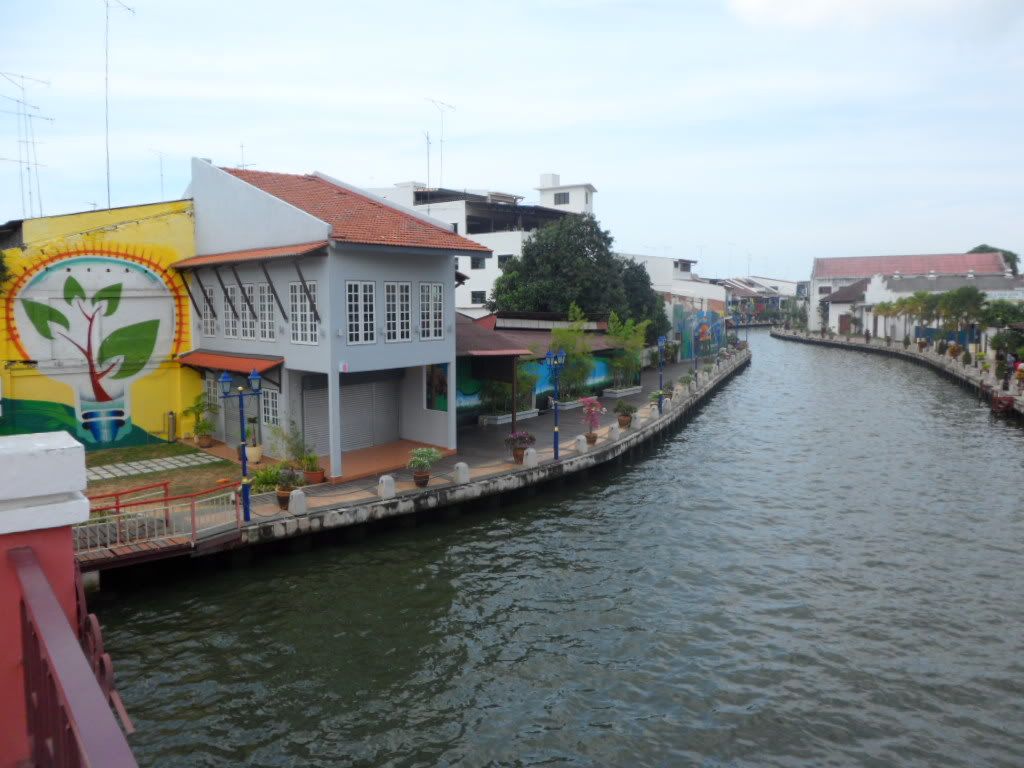 Graffiti art on houses along Melaka River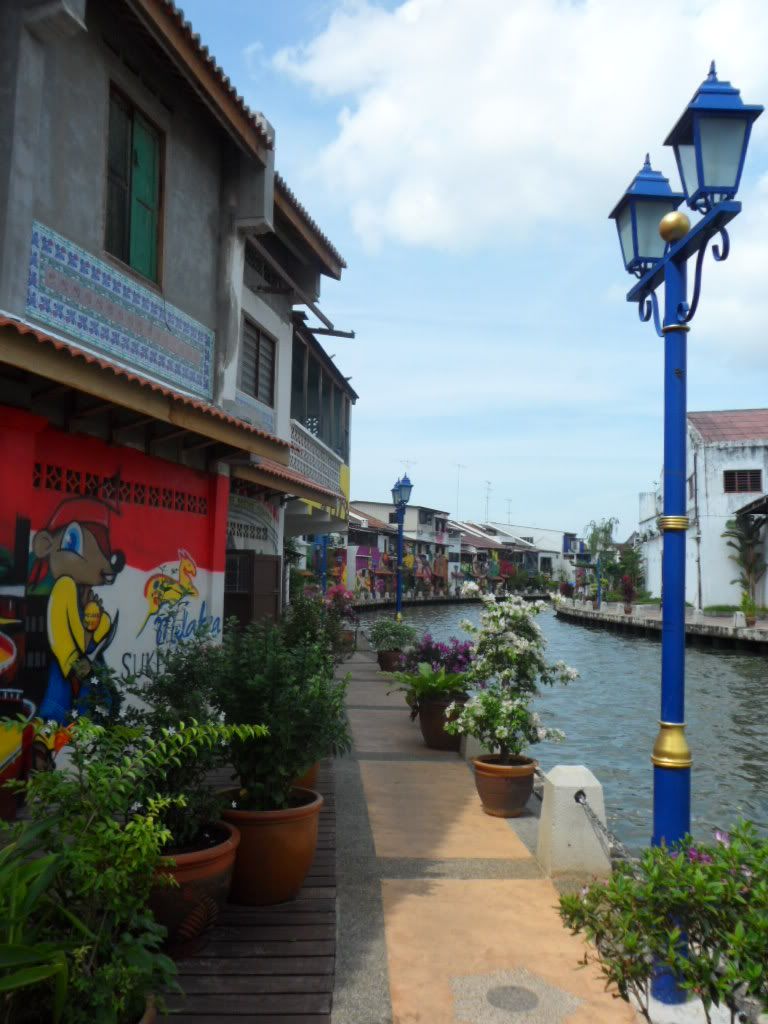 Another view of the Melaka River

More graffiti art along the Melaka River
We were pleasantly surprised by the extent of the art and these areas present picturesque spots for tourists along the river.
After (more than) a while, we decided to head inwards towards to city to find a place to rest our feet. We came across the Baker's Oven and Cafe…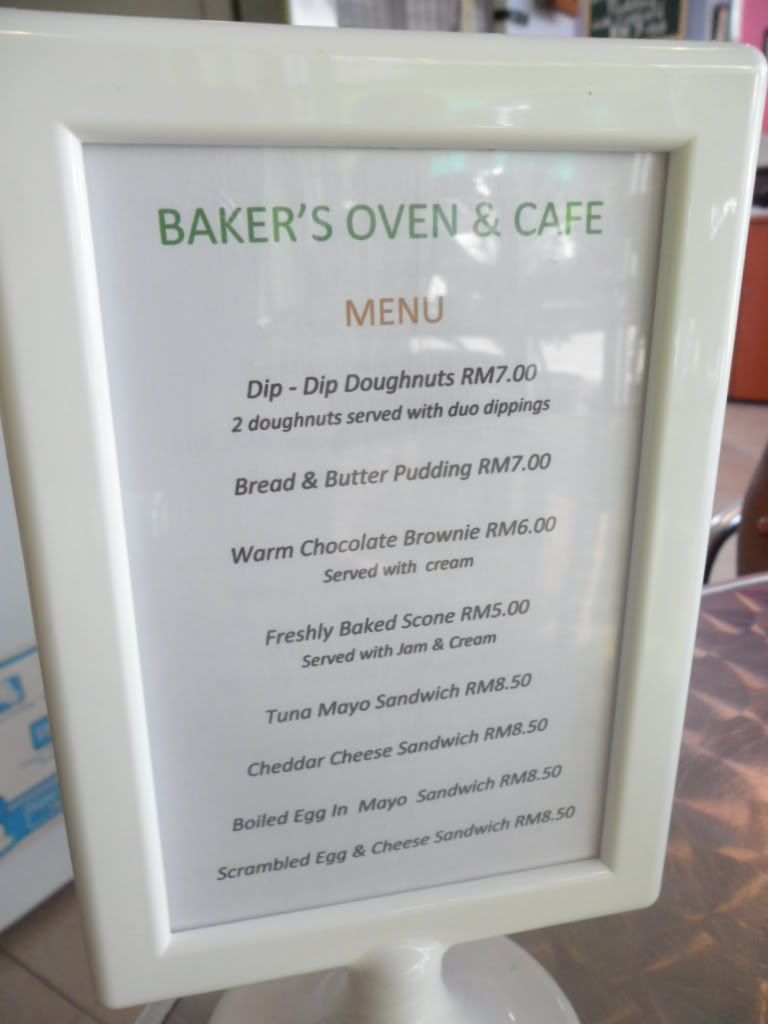 Menu at Baker's Oven and Cafe
This quaint little cafe is operated by a lovely couple. The wife who is a British does some mean baking and we decided to give the scones a try…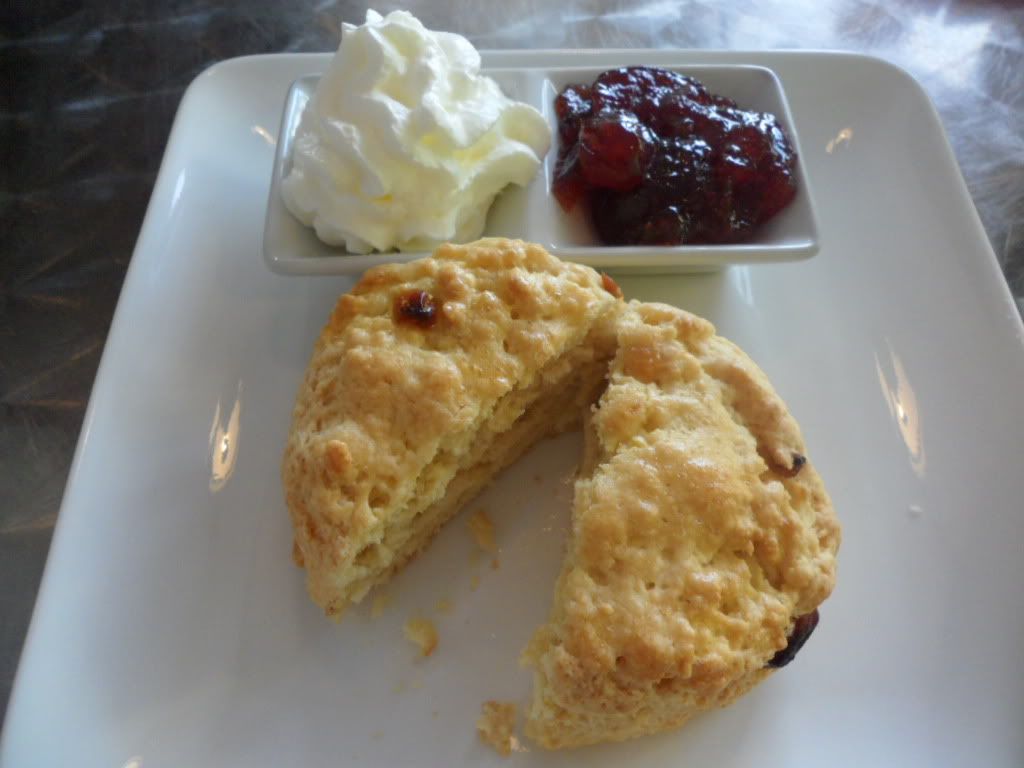 Scones at Baker's Oven and Cafe
The scone had a crumbly (not too sweet) texture to it and the flavour was brought up and complemented with the jam and cream. The cream was freshly whipped on the spot so there was no hint of extra fatty taste or sweetness to it. Excellent pairing.
We rounded the "meal" with a couple of juices to cool ourselves down on this bright and sunny day…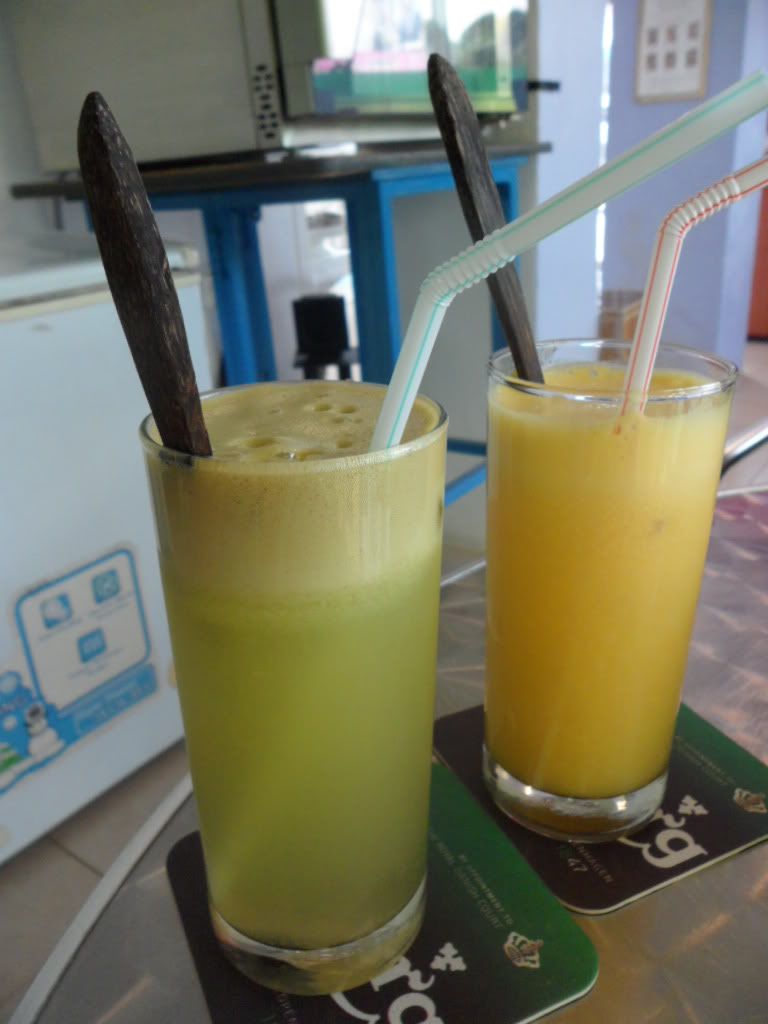 Apple and Orange Juice at Baker's Over and Cafe
The leisurely stroll along the Melaka river was indeed rewarding and enjoyable. Take time to take in the sights and even allow yourself to wander through the alleys. You may stumble into hidden "gems" and neighbourhoods that are well worth a visit!
For your convenience, you can now check out the best hotel deals in Malacca right here!
Related posts
This post is part of our 3D2N travels in Malacca. Below, you can find other relevant posts covered during this trip!
Top 3 Things to do at Jonker Street aka Jonker Walk
Jonker 88 @ Jonker Street
Stadhuys Melaka aka Red Square or Dutch square
Best 5 stars hotel in Melaka : Hotel Equatorial Melaka
Battle of the Malacca (Melaka) Jonker Street Chicken Rice Balls : Which is better? Chung Wah Chicken Rice or Hoe Kee Chicken Rice?
Weekend Getaway and Staycation @ Philea Resort Melaka (Malacca)
Top Attractions and Things to do in Melaka : World Heritage City
A Leisure Stroll along the Melaka River
Trishaw Rides in Melaka : A Must-Do Activity!
Traffic Jams in Melaka : How bad is it really?
Restoran Ole Sayang – One of the most reputable Peranakan Restaurant in Malacca
Melaka Sultanate Palace Museum – Built without nails!
Melaka Maritime Museum – Museum within a Ship
A Famosa aka Porta De Santiago
St. Paul's Church
If you enjoyed our content, "Like" us on Facebook Today!

Related posts: