A Night in Trincomalee, Sri Lanka: Under the Stars, Illuminated by the Full Moon
The full moon hung fairly low that night, providing light for guests and locals who were playing beach volleyball. It was also especially pretty because of the many lanterns for Vesak Day celebrations. Sitting on a deck chair by the beach and enjoying the cool sea breeze was a great way to end the day before we went to Trincomalee town to catch our 10pm bus to Colombo City.

Vesak Day lantern decorations at dive shop at Trincomalee

Chillax by the beach at night at Trincomalee

A game of beach volleyball under the moonlight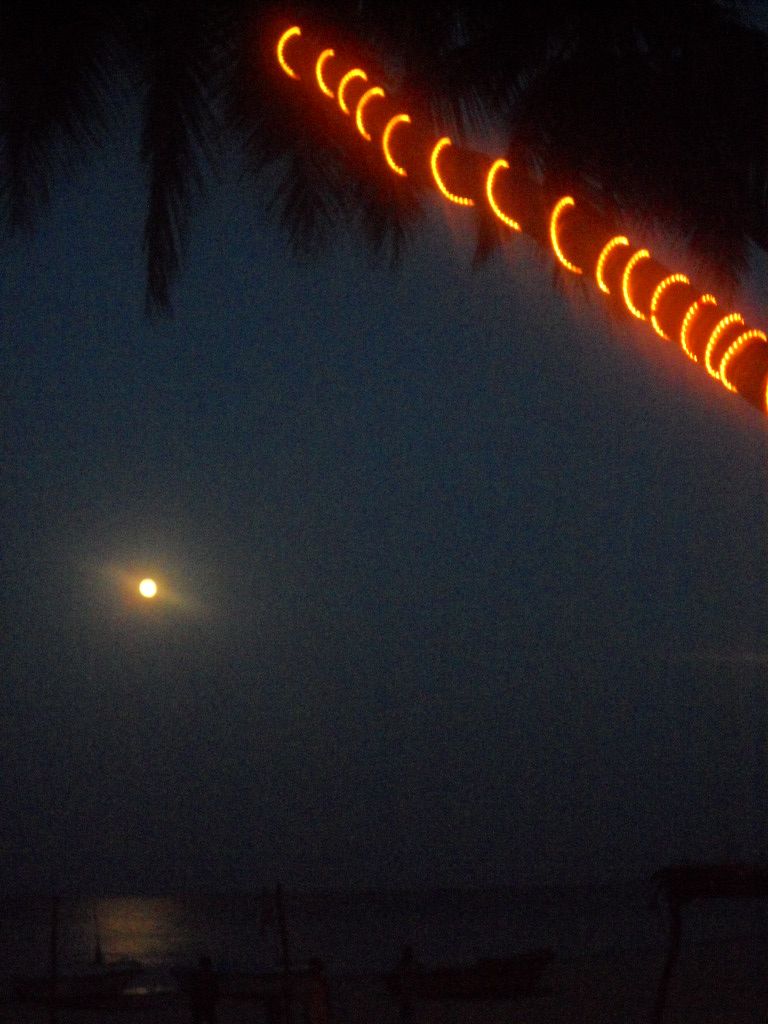 Natural light vs Artificial light
We were excited about our 6 hours bus ride to Colombo. The locals that we met informed us that the bus is safer than the train. It was also very affordable. A "regular" bus is abt S$8 while a "luxury" bus cost about S$12. We chose the "luxury bus" and was impressed by how new and clean the bus was. The bus was also very punctual. We set off at 10pm sharp and arrived in Colombo slightly before 5am. There was a toilet stop during the journey but we did not dare to use the public toilet at 2am 😛 The only thing I did not like was that the volume of the Tamil movie that was screened during the trip was too loud. (and we did not understand the movie as it was without subtitles!) A local guy did inform the driver to lower the volume but he did not 🙁

10pm Night Bus from Trincomalee to Colombo
Well, that explained our lack of sleep (even though it was meant to be a night bus! And we thought we could save on a night in Colombo City Hotel) and so we ended up checking in at 5am and paid the half day rate. Oh well, that is another story altogether. Read on!
For your convenience, we have arranged for the best hotel deals in Sri Lanka right here!
If you enjoyed our content, "Like" us on Facebook Today!

Related posts: