On our first day in Berlin, we visited Alexanderplatz along with many significant architectures such as the Brandenburg Gate as well as the Holocaust Memorial. To put all the hype and speculation at ease, we also tried the Berliner curry wurst. After checking into Hotel Amelie Berlin, we took a leisure walk along the Spree River to the Berlin TV Tower…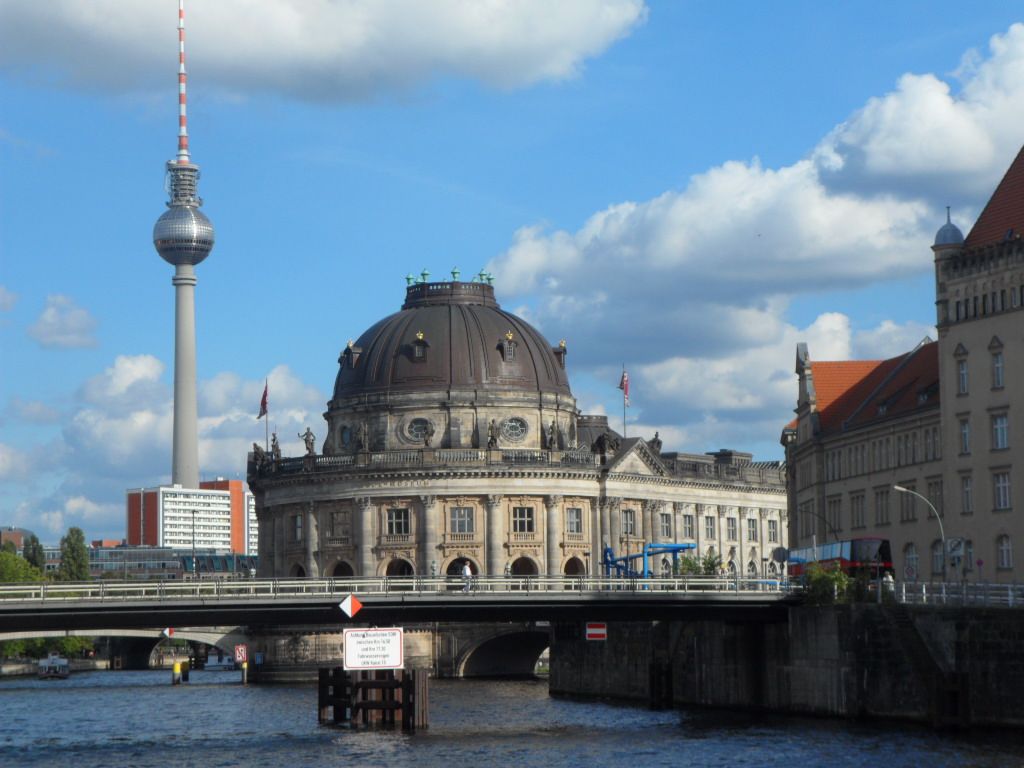 Walking along Spree River to Berlin TV Tower – Past the Boden Museum
Things to do at Alexanderplatz Berlin
As we approached Alexanderplatz, we also came across these…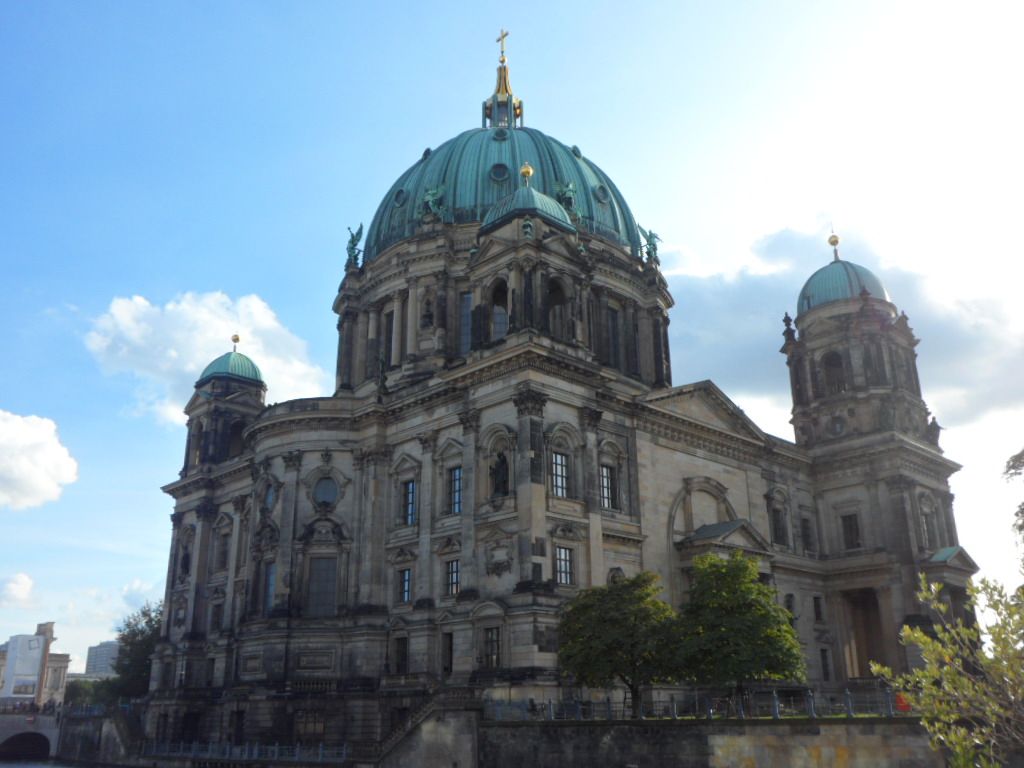 Berliner Dom – Not to be mistaken with the Boden Museum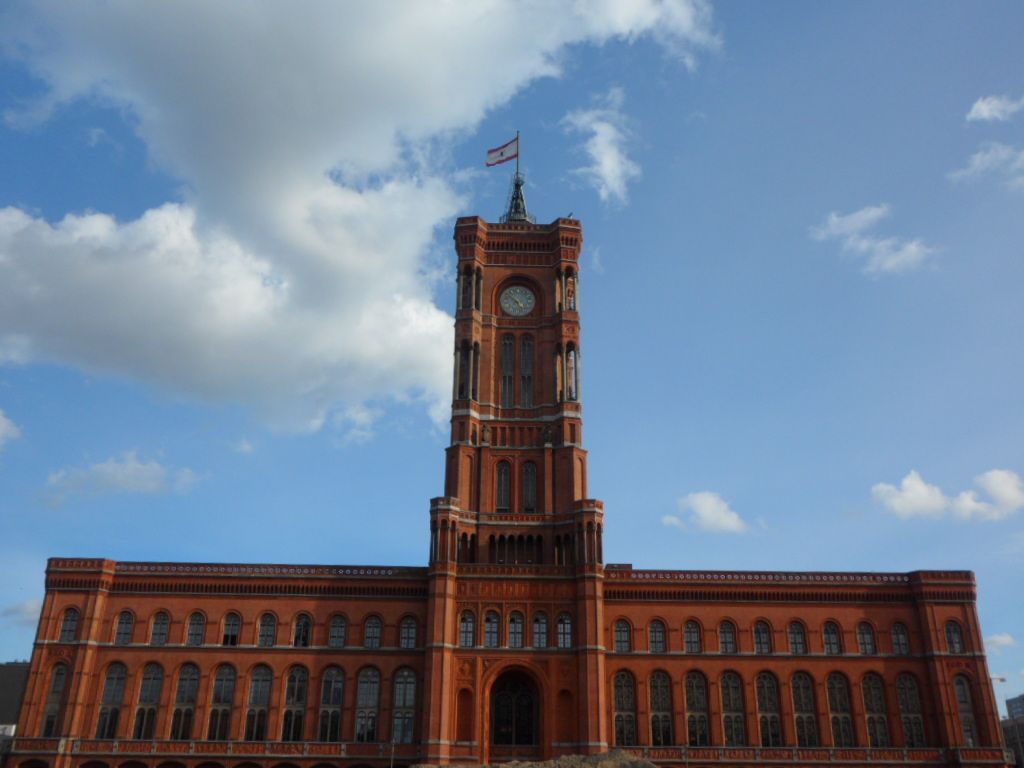 Red City Hall Berlin – Seat of the Berlin City Council and Mayor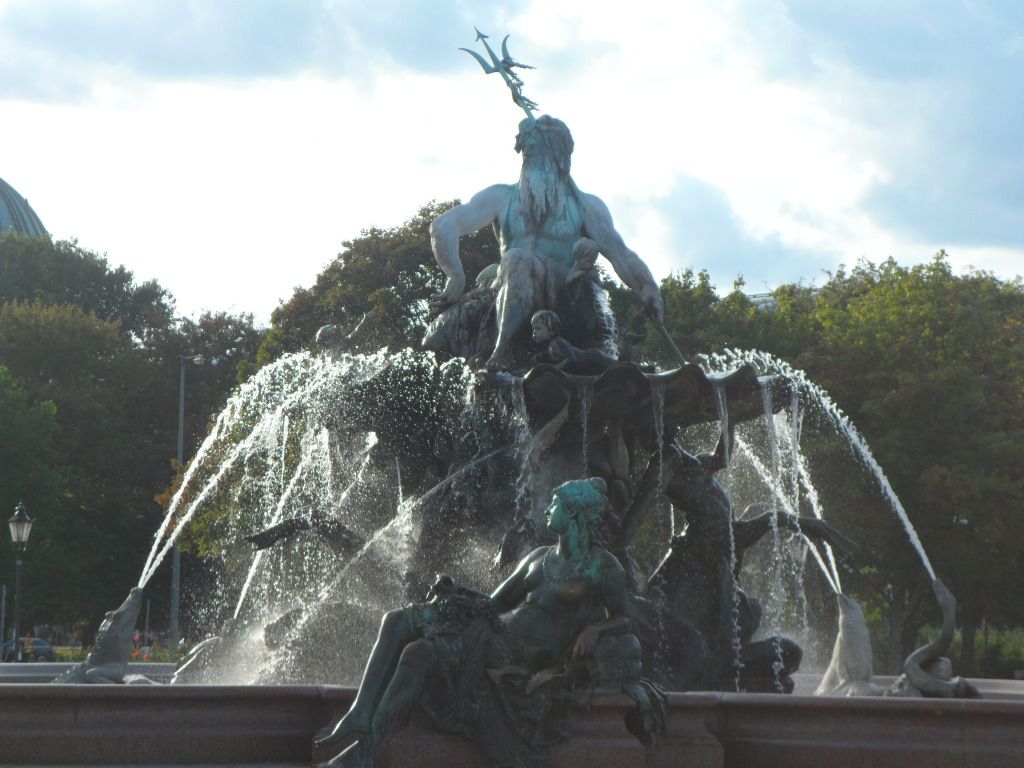 Alexanderplatz and its iconic King Neptune Sculpture – Thought it was Poseidon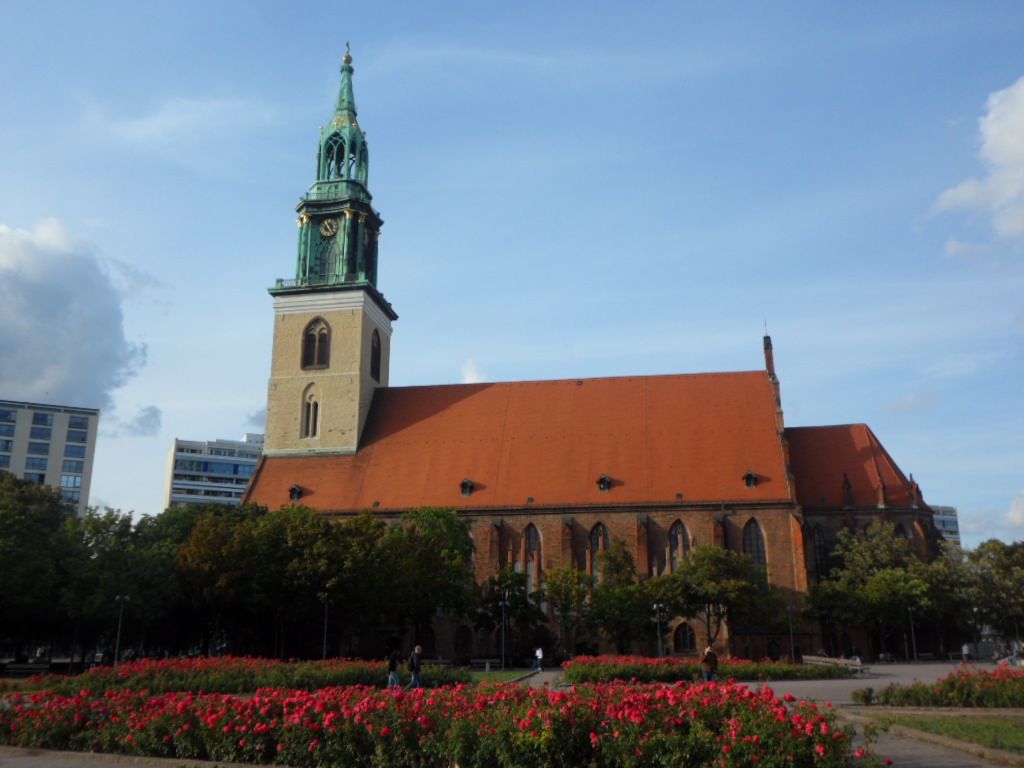 Marienkirche – Church dating back to 1294

Alexanderplatz Berlin
We also took a walk to the Berlin TV Tower and found out that the entry to the top of the tower is 12Euros. There's also a restaurant there. However, do not be mistaken that there would be free entry if you are visiting the restaurant. According to the receptionist, you will still have to pay for the entrance fee. The good thing is that the dinner at the restaurant is not too expensive, at about 20Euros.
That evening, we walked past the Block House steak restaurant. So we crossed back the street across Marienkirche to the al fresco Block House…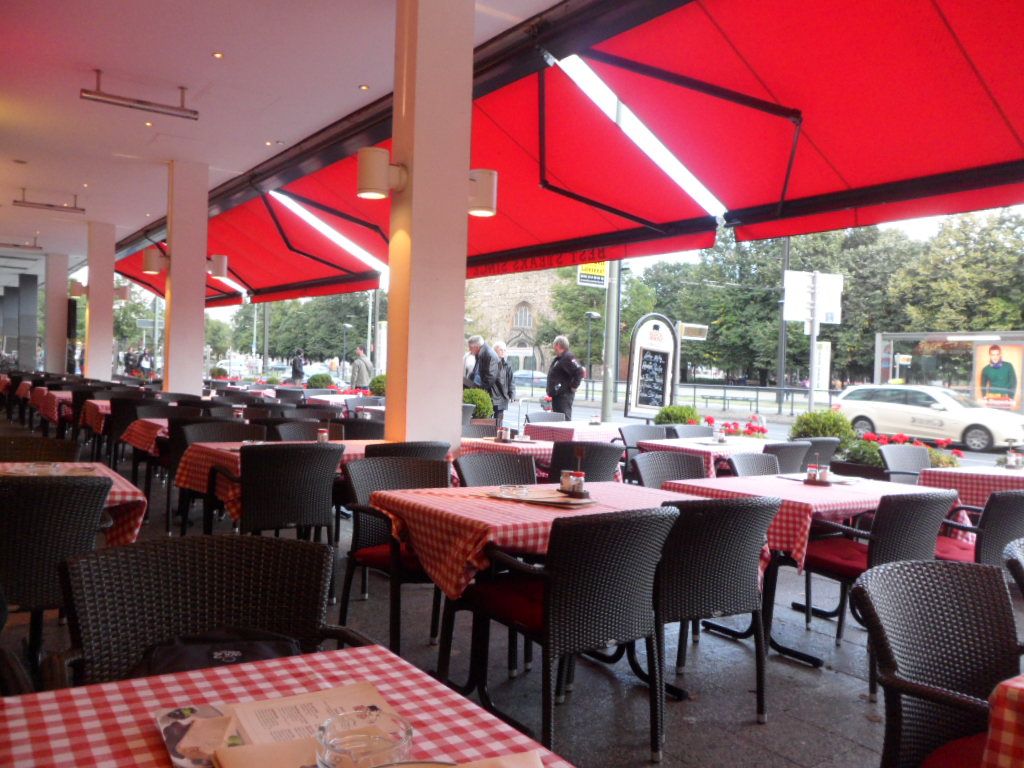 Al fresco dining at Block House steak restaurant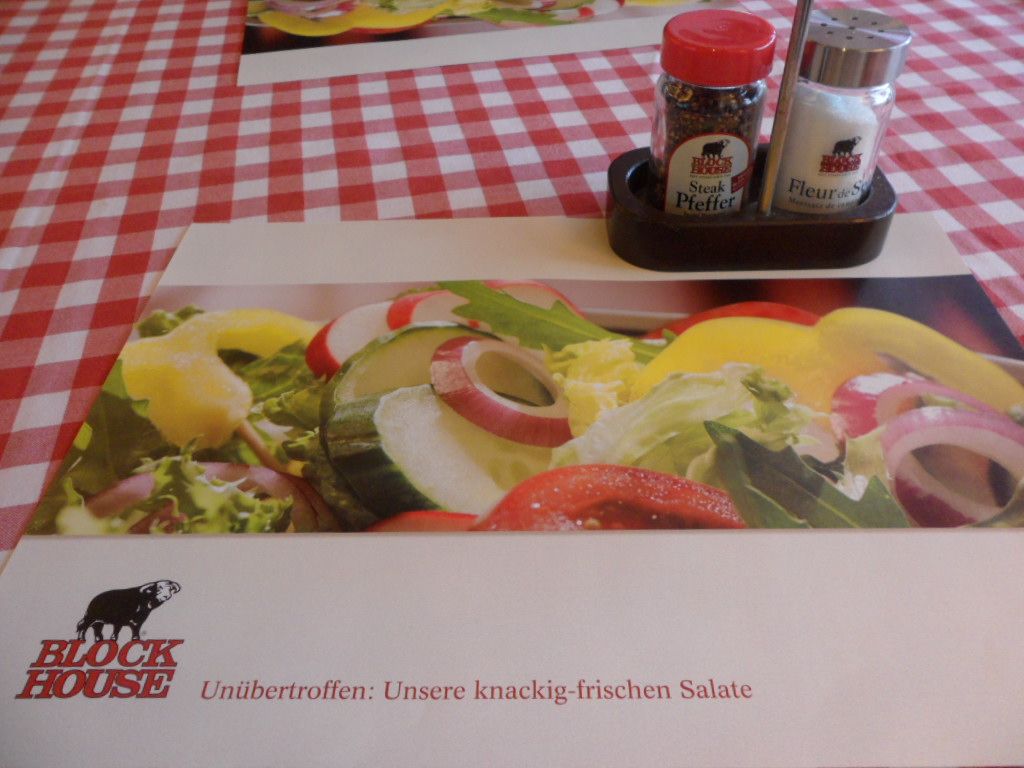 Menu of Block House Berlin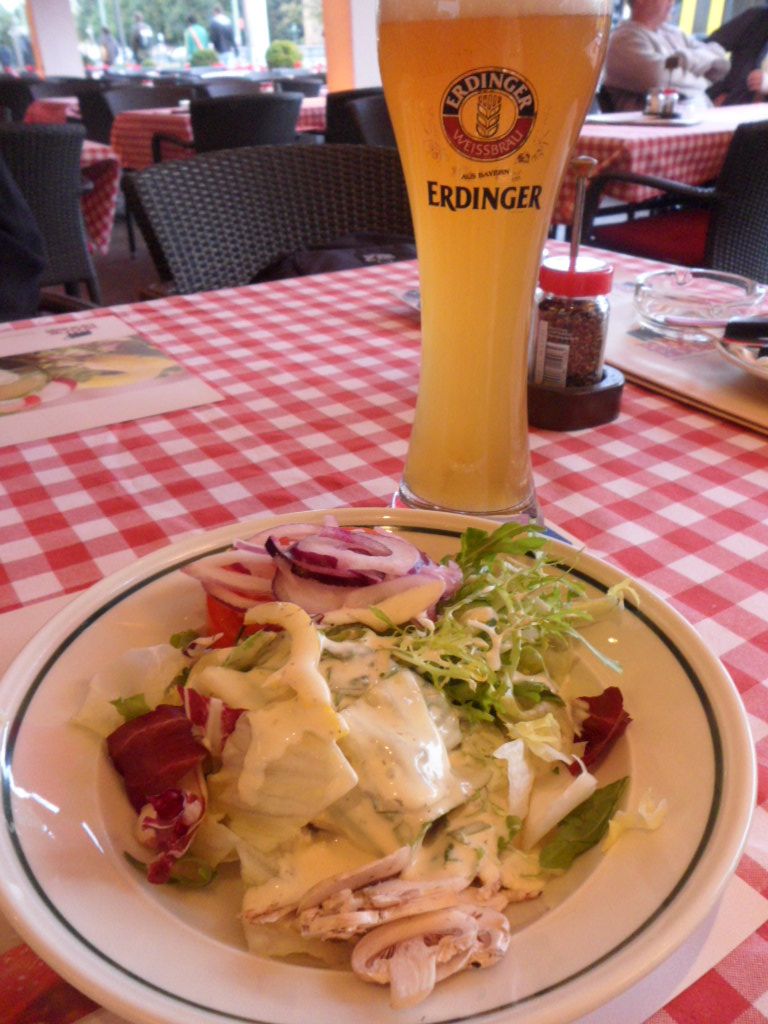 Salad and Erdinger @ Block House Berlin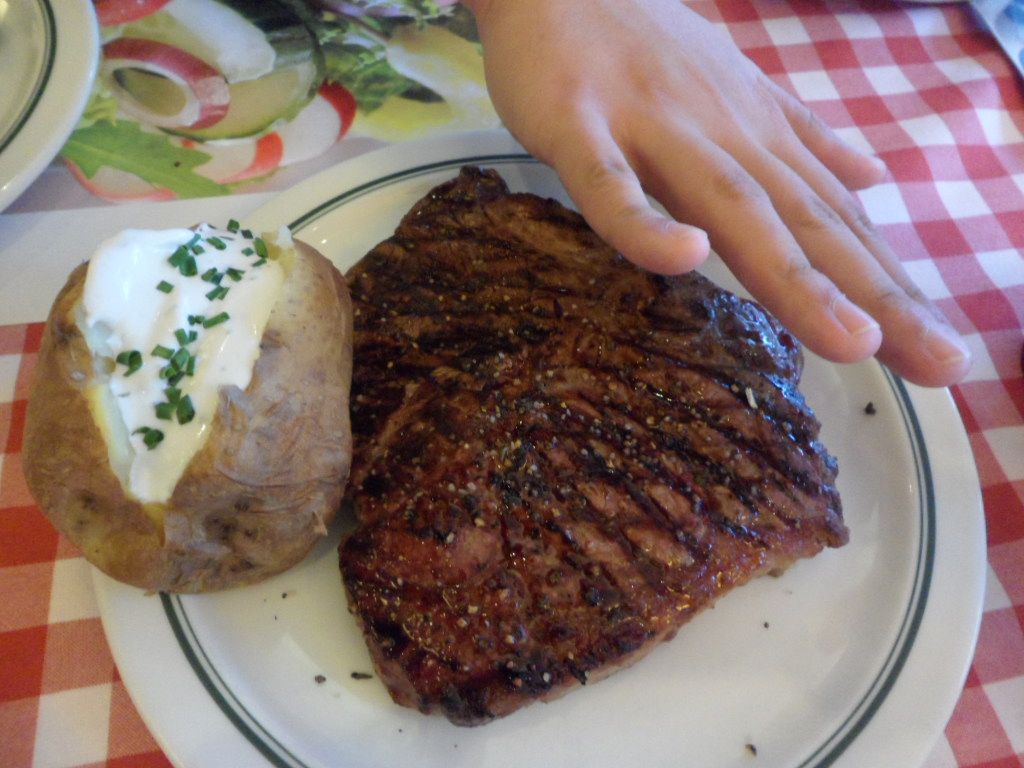 T-Bone steak with sour cream & garlic cheese for the potato
We finally settled for the 500g T-bone steak which comes with the salad as well as the potato which is good for 2 to share. Besides the steak, the restaurant is also famous for its home made sour cream and garlic cheese. We must say that the sour cream was really good. Not too over-powering yet beautifully compliments the potato, which in turn compliments the steak. Marvelous meal!
The cool weather also reminded us about the dinner at Vrijthof Square in Maastricht , the Netherlands. Beer remains cold, no room temperature or worst, warm beer!
Map of Alexanderplatz Berlin
Related Posts
You have just finished a post from our Berlin Travels. Below, you can find other relevant posts covered during this trip!
Top 8 Things to do and Attractions in Berlin Germany
Berliner Hof Hotel – A great base to explore Berlin
Berlin Hauptbahnhof : Futuristic Berlin Central Station
Alexanderplatz Berlin : A relaxed evening and a sumptuous steak dinner at Block House
Hotel Amelie Berlin : No frills budget stay
Berliner Currywurst : Is it really all that its hyped up to be?
Berlin Wall East Side Gallery : Iconic Artwork Awaits
Checkpoint Charlie Berlin : At Berlin Wall between East and West Berlin
Holocaust Memorial Berlin : Memorial to the Murdered Jews in Europe
Brandenburg Gate Berlin Germany aka Brandenburger Tor : A Must Visit Attraction
Berlin Zoo aka Hauptstadt Zoologischer Garten : Back to Nature…
Berlin Wall Documentation Centre : History Before Your Very Eyes
Der Reichstag Berlin : Home of the German Parliament (Bundestag)
If you enjoyed our content, "Like" us on Facebook Today!

For your convenience, we have arranged for the best hotel deals in Berlin right here!
After the dinner, we took a leisurely walk back along the Spree River and walked past the Ampfelman traffic light restaurant, taking in the nice scenery along the river as well. Alexanderplatz Berlin was indeed a wonderful day out!
Related posts: