Anne Frank House is an attraction in Amsterdam that has attracted visitors from all over the world. The house revolves around the diary of Anne Frank – a Jew who was persecuted by Hitler's regime during WW2. To avoid the wrath of Hitler, the Frank family escaped to the Netherlands. However, in 1940, German occupation of the Netherlands began and the Frank family went into hiding.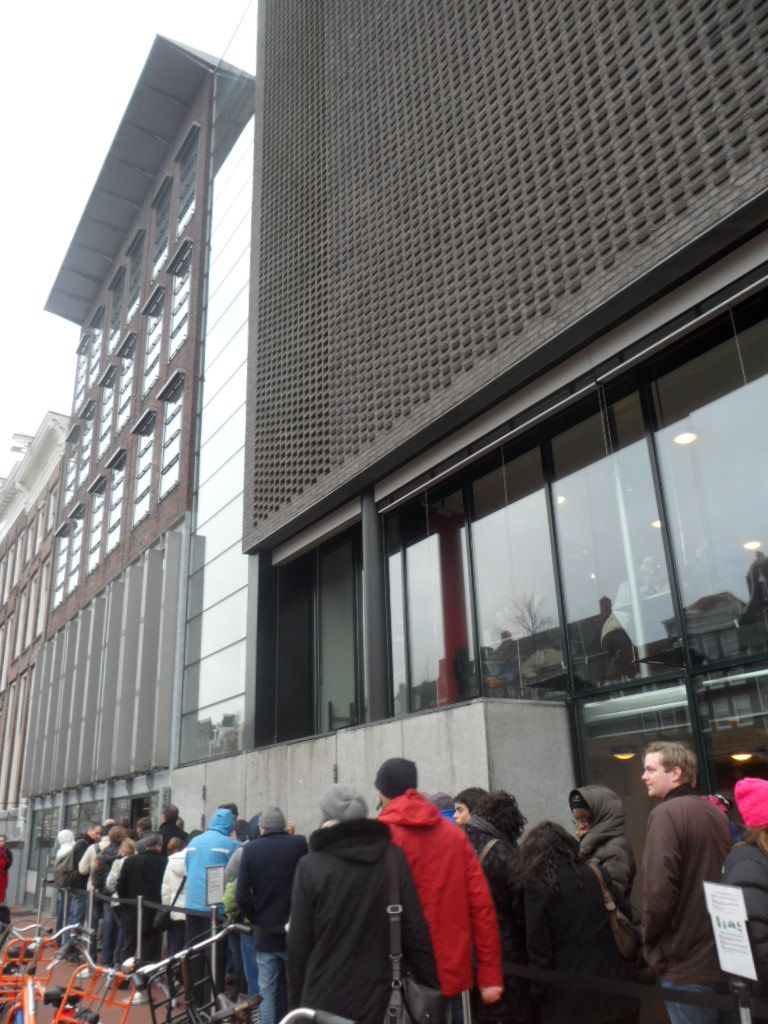 Long queue outside Anne Frank House Amsterdam
Location of Anne Frank House
This is the location of their residence. Prinsengracht. It was actually Otto Frank's (Anne's dad) company and it was there that they hid for more than 2 years before being betrayed to the Nazis and deported. One of the key features of this compound was that there was a secret staircase, hidden by a movable bookcase that led to the Annex – the place where the Franks hid.
The museum shows the conditions that the Franks lived in, such as minimal use of the toilet during the day, no noise, only whispers. The food that they ate, how they exercised and of course the thoughts of Anne Frank.
How to get to Anne Frank House
Anne Frank House is located @ 263-267 Prinsengracht, Amsterdam. You can take a slow walk from Amsterdam Central Station (approximately 20 minutes). Buses 170, 172 and 174 & trams 13, 14 and 17 stops nearby.
Ticket Prices and Opening Hours of Anne Frank House
Adults : 9Euro
Teens (10-17) : 4.5Euro
Kids (9 & below) : Free
From September 15 to March 14
9:00 am to 7:00 pm (Saturdays from 9:00 am to 9:00 pm).
From March 15 to September 14
9:00 am to 9:00 pm, (Saturdays from 9:00 am to 10:00 pm).
In July and August the museum is opened daily till 10:00 pm.
Last entry is at 30 minutes prior to the closing time.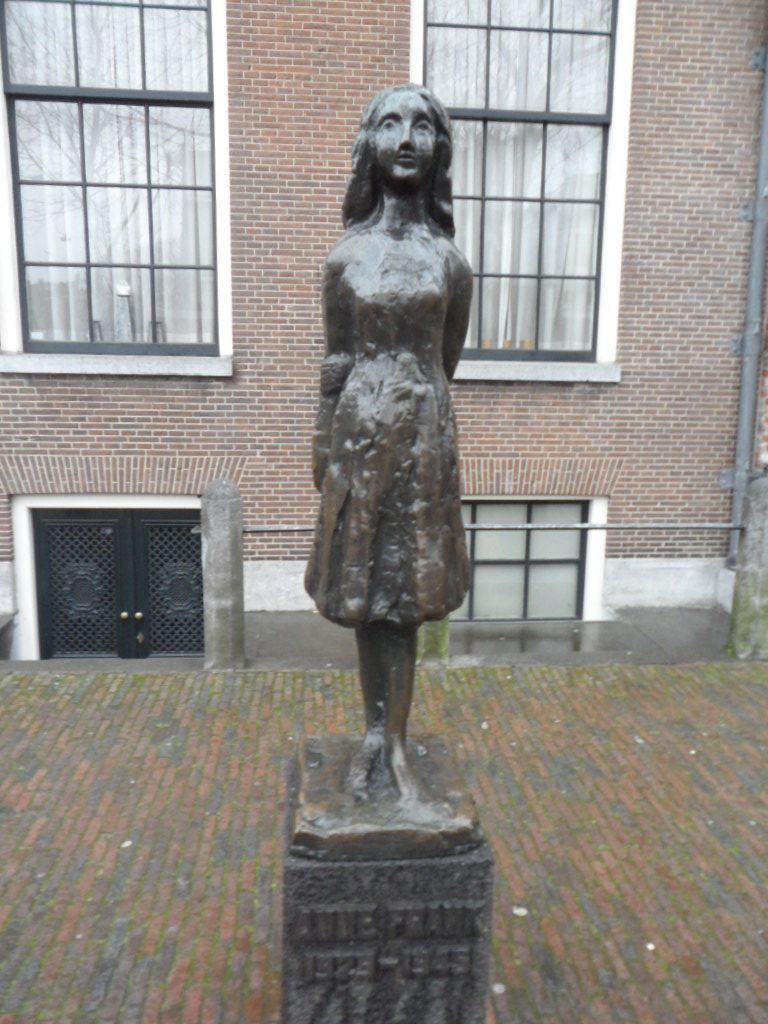 Anne Frank's Statue @ Church near Anne Frank House
If you enjoyed our content, "Like" us on Facebook Today!

For your convenience, we have arranged for the best hotel deals in Amsterdam right here!
We hope you'll enjoy this day trip to Anne Frank House and learn about history, Anne's life as well as the movement that she has started.
Related posts: