Grand Mercure Roxy has recently launched its "Explore Singapore with the Grand Mercure Roxy Hotel" promotion and we did not miss the opportunity to check out this awesome staycation!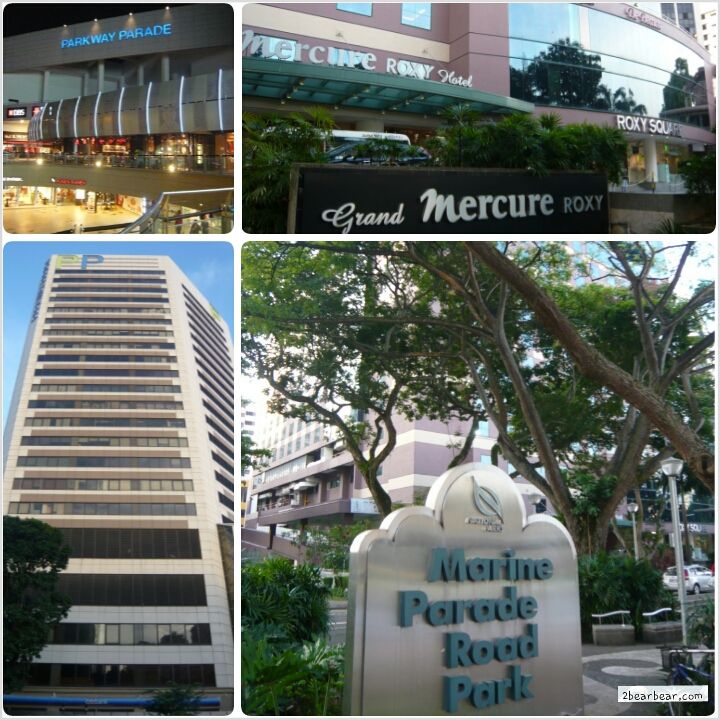 Grand Mercure Roxy Hotel & its surroundings
Grand Mercure Roxy is an hotel that is ideal for a staycation because of its proximity to shopping areas such as the 112 Katong as well as the Parkway Parade Shopping Centre! To wind things down a little, you can also choose to visit the nearby Marine Parade Road Park or take a short walk to the East Coast Park where you can enjoy a wide array of activities such as cycling, BBQ, fishing, cable-skiing or simply chill by the sea side!
Staycation at the Grand Mercure Roxy Hotel Singapore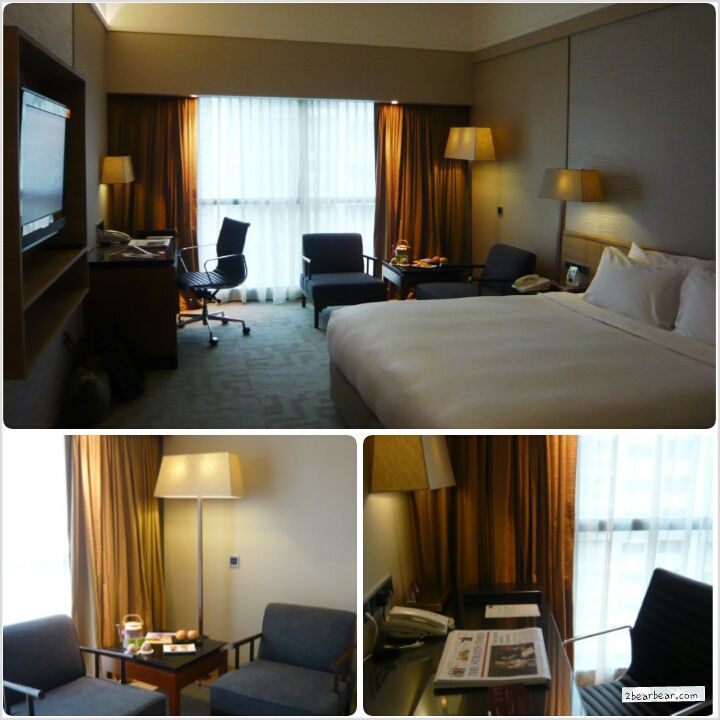 Standard room of the Grand Mercure Roxy Hotel
As we entered our room, we were pleasantly surprised by the relaxed ambience created by the pastel colours. Soon, the comfy bed was calling out to us… For couch potatoes, you'll definitely enjoy the bed! While relaxing in bed, you'll get to enjoy cable network as well!

Decorations in GMR Standard Room
The bathroom was spacious and there was a bathtub!! Woohoo!! We also noticed a peranakan feel to the decoration with the tea setting… We were wondering why and soon we found out that GMR has been lining up peranakan food and experiences throughout the hotel as well…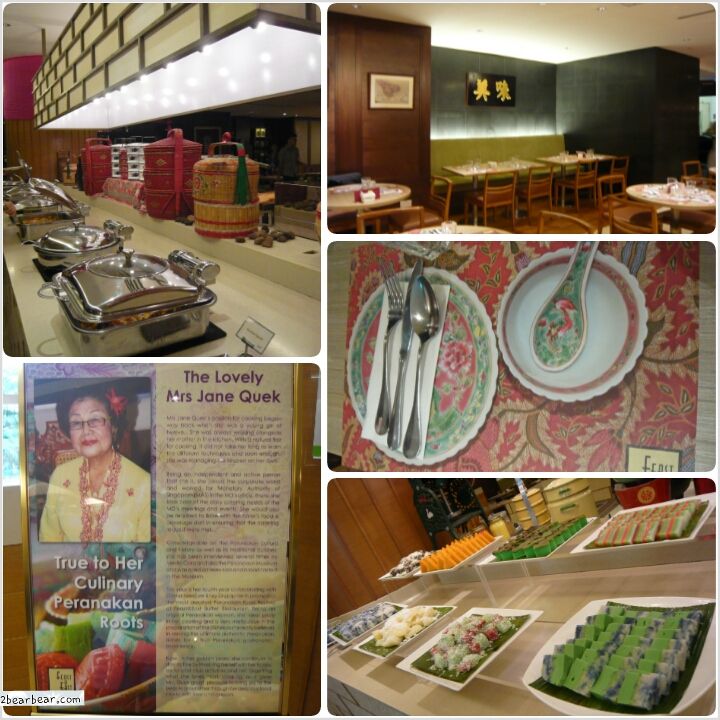 Feast @ East Restaurant with Authentic Peranakan Food!
Besides the Peranakan storm whipped up by Mrs Jane Quek (a Peranakan herself), there are also cute and intricate Peranakan barang barang available for purchase!

Peranakan souvenirs on sale @ Grand Mercure Roxy!
Facilities at the Grand Mercure Roxy
The pool of a hotel usually make or break a staycation for us (and of course the weather – imagine a rainy staycation…*bleaH) and the pool at GMR was just excellent for soaking up the sun!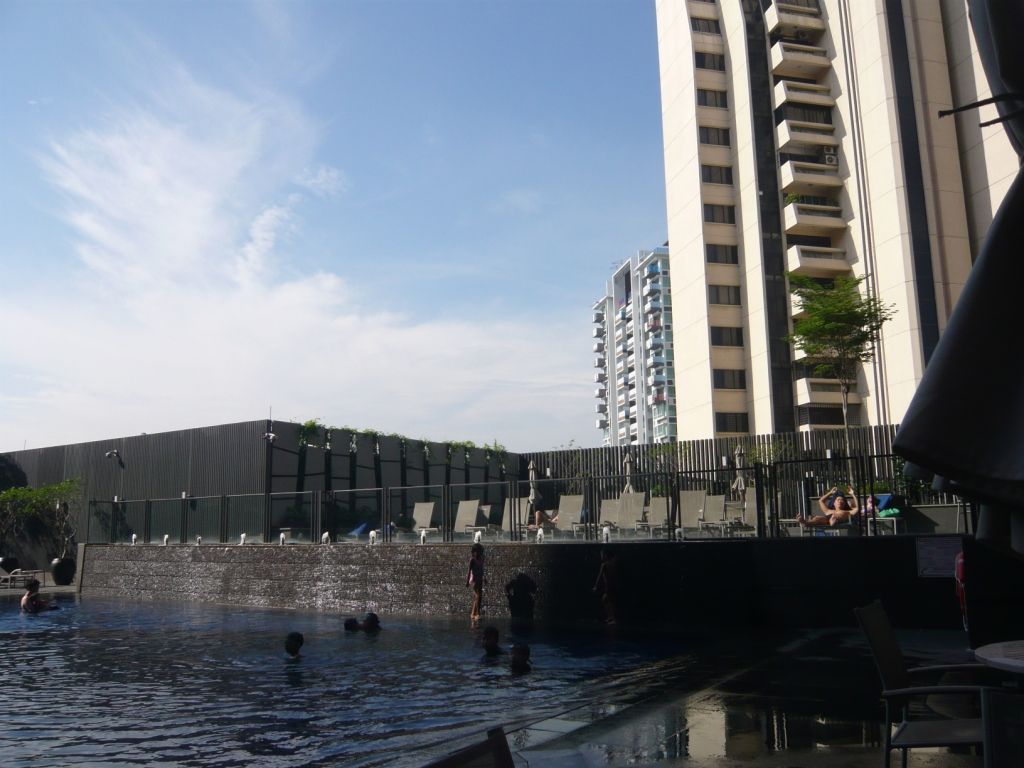 Awesome swimming pool at Grand Mercure Roxy Hotel – Perfect for a Staycation!
You can simply enjoy the sun (the dude's really enjoying the sun isnt he?) or just chill at pool. Whichever, whenever, whatever. There's even a bar right beside the pool for you to chillax with your mates! With the newly re-vamped GMR, there are also rooms right beside the pool. Pool at your doorstep…cool huh?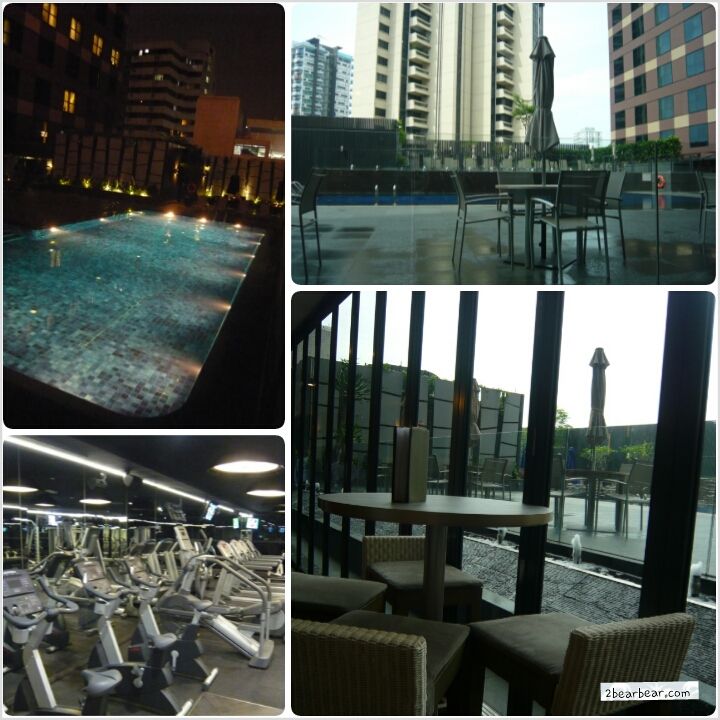 Facilities at Grand Mercure Roxy Hotel
For the fitness junkies, you'll be happy to find a gym available. Well, not so much for us lah…"Eat Sleep Play Repeat", remember? Not "Eat Sleep Play Keep Fit Repeat"…for conferences and meetings, there are also meeting rooms available.
Explore Singapore with Grand Mercure Roxy Package
With the Explore Singapore package, guests will be given able to enjoy a hop-on, hop-off ride on the Fun-Vee Singapore Explorer!

Funvee Ride with Explore Singapore Package!
We think that the package originally targets visitors to Singapore. With a stay, you'll also be able to visit major attractions in Singapore. In fact, there are 3 routes to choose from. The Green Route – City Hopper, The Orange Route – Marina and Heritage Hopper and the Red Route – Sentosa Hopper.
However, we thought that as Singaporeans, a staycation can also be an awesome way to see what Singapore has to offer! Through the package, we were able to visit major attractions in Singapore!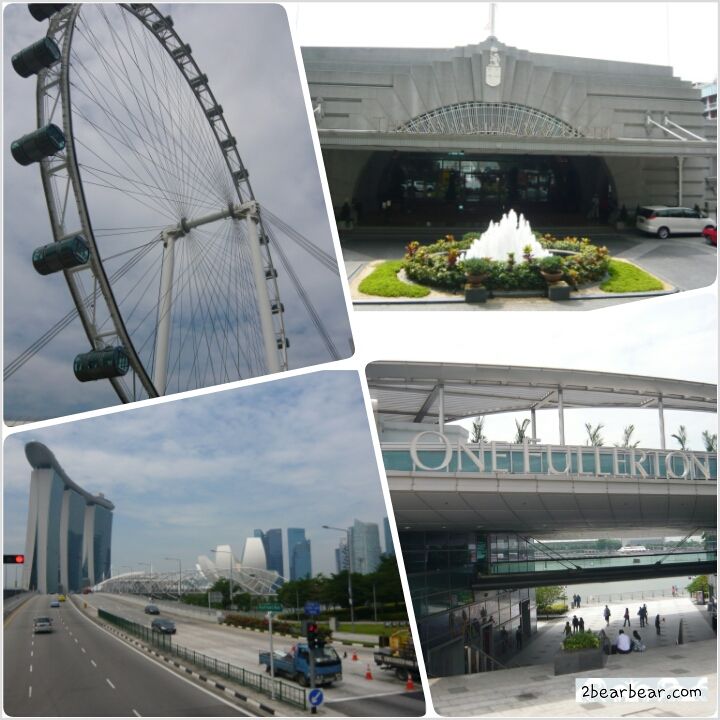 Singapore Flyer, Marina Bay and One Fullerton!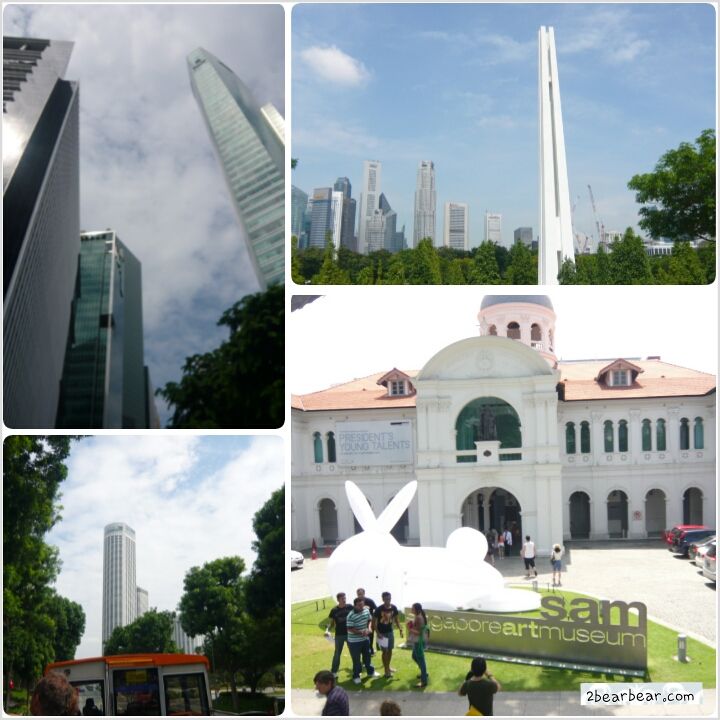 The City and the Singapore Art Museum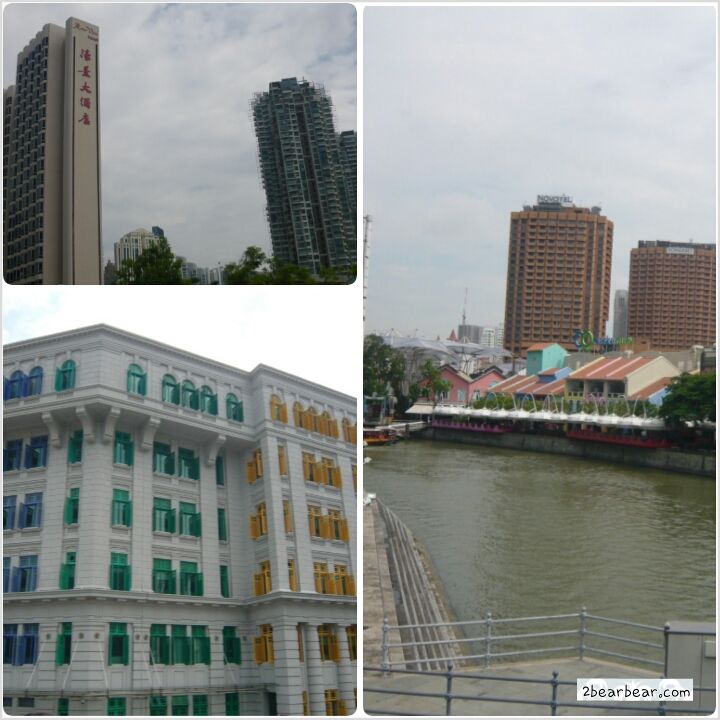 Clarke Quay and the Singapore River

Botanical Gardens and Orchard Road!
For visitors, this is definitely a good deal! Covering all of Singapore's attractions with a stay at the GMR. Not bad indeed.
Dinner Set Menu at the Breez Bistro.Bar
One of the highlights of our staycation (besides the pool and Singapore Explorer), was the dinner set menu at the Breez Bistro.Bar. One must be thinking, "How good can the food be at a Bistro/Bar?" With dinner set menu priced at $58 (not cheap hor), the visit seemed to be heading in a wrong direction…(yeah, the price usually sets the direction)
However, we were OH SO WRONG!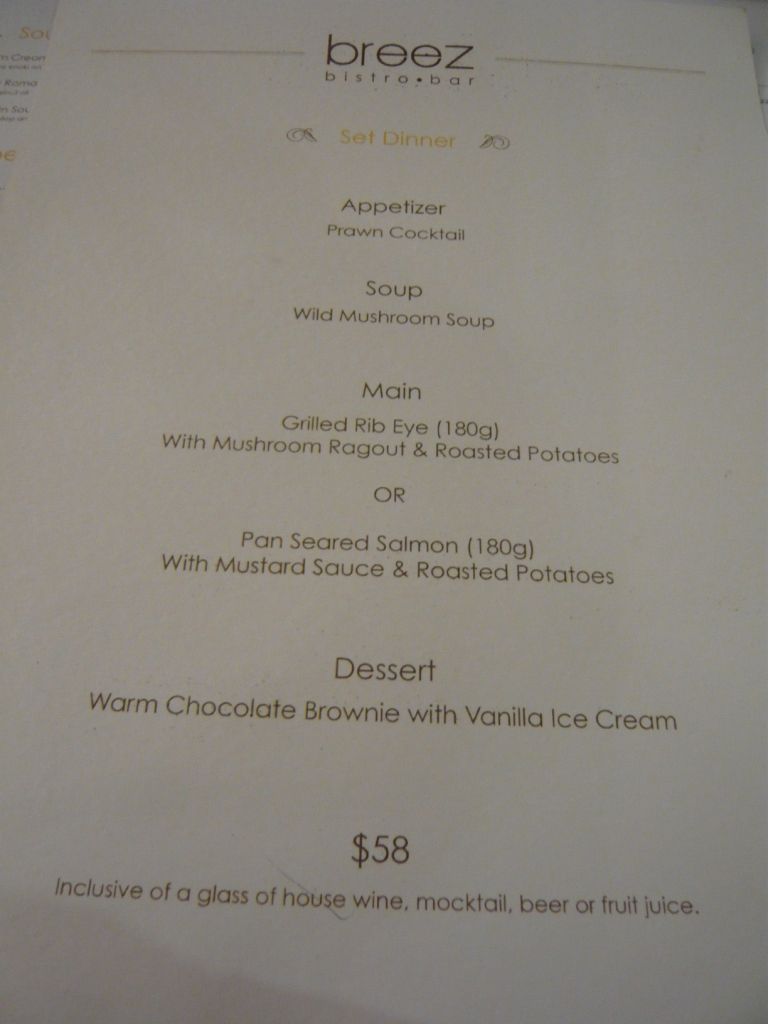 Menu of set dinner at Breez Bistro.Bar
The menu consists of a 4 course meal, an appetizer, soup, mains and dessert. You can also have a choice of house wine, beer, mocktail or fruit juice. After deciding on our orders of the Grilled Rib Eye and Pan-seared Salmon, we were promptly served our starters…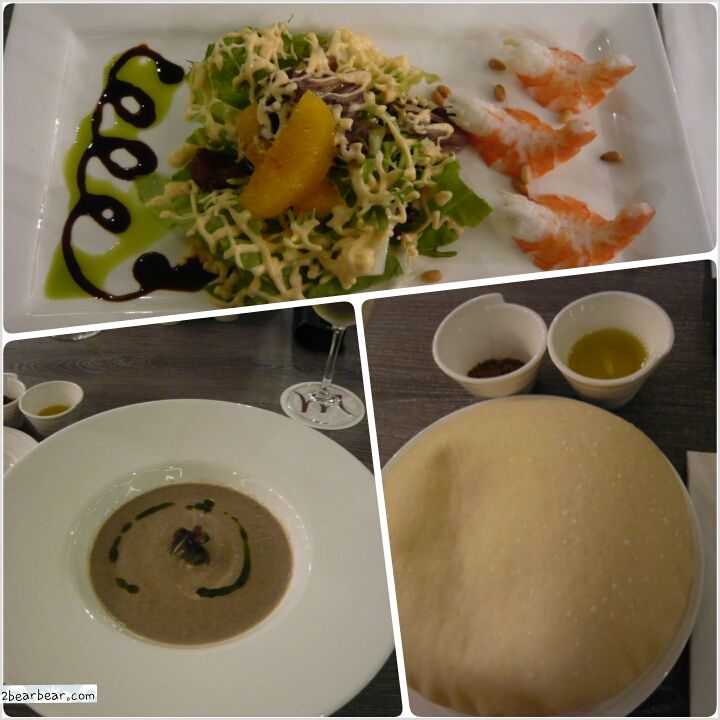 Prawn Cocktail and Wild Mushroom Soup
The prawn was simply fresh and succulent! Together with the garden greens, it really worked up our appetite for the rest of the meal! The wild mushroom soup was also rich with subtle surprises with each mouth taken! The cool part about the entire meal is that each dish is served up so intricately arranged – talk about fine dining!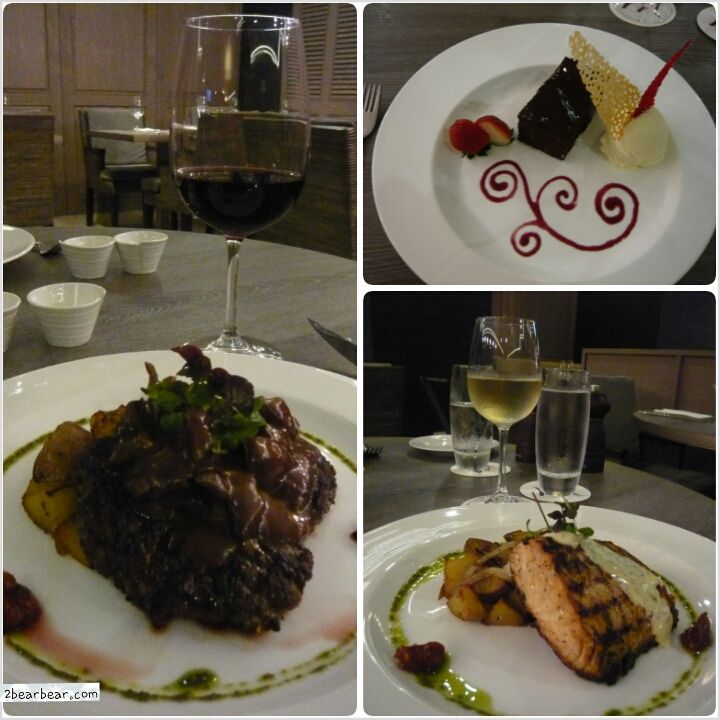 Grilled Rib Eye, Pan-seared Salmon and dessert
First off, the portions were huge! Great for big appetites like us! But the highlight was the taste. Tender and juicy, flavours flowed with each bite of the rib eye. From our "years of experience", this could only be achieved by using the freshest ingredients with an absolute control of temperatures and timing. Likewise for the salmon, just sweet tasting good ol' salmon. The red wine for the rib eye and white for the salmon was a great complement to the meal as well! For an exceptional meal, we just had to meet the man behind the absolutely satisfying meal! Great job Chef Eric!

Chef Eric behind the latest set meals at Grand Mercure Roxy's Breez Bistro.Bar
Sometimes, we think that for the same price on a buffet, we may overeat and miss out on quality food. If you're thinking likewise this day, do not miss the set menus at the Breez Bistro.Bar of Grand Mercure Roxy Singapore! Oh, do also check out the cool mocktails from the bar as well! The bartenders are really innovative, whipping up their own take on creative mocktails! Thanks for the mocktail demonstration Eddy!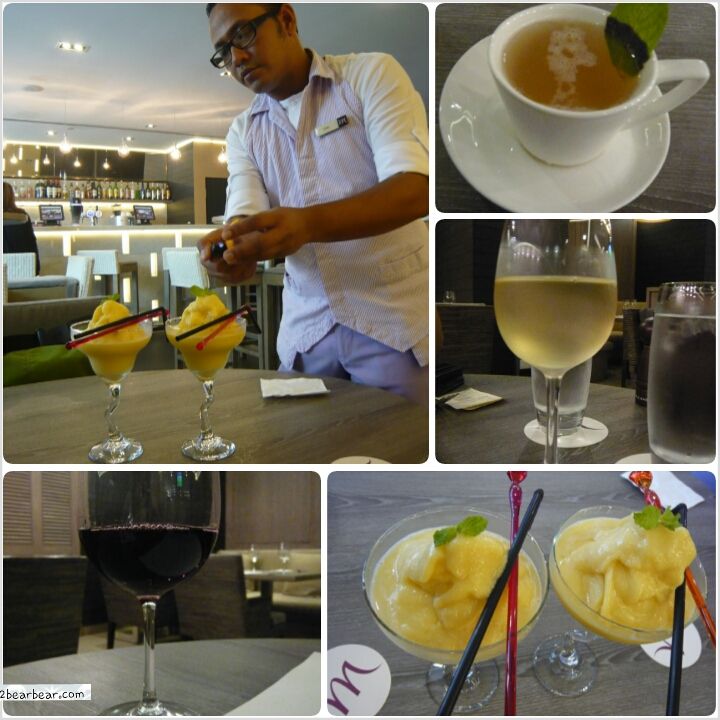 Mocktails at the Bar!
For your convenience, we have arranged for the best hotel deal at Grand Mercure Roxy Hotel Singapore right here!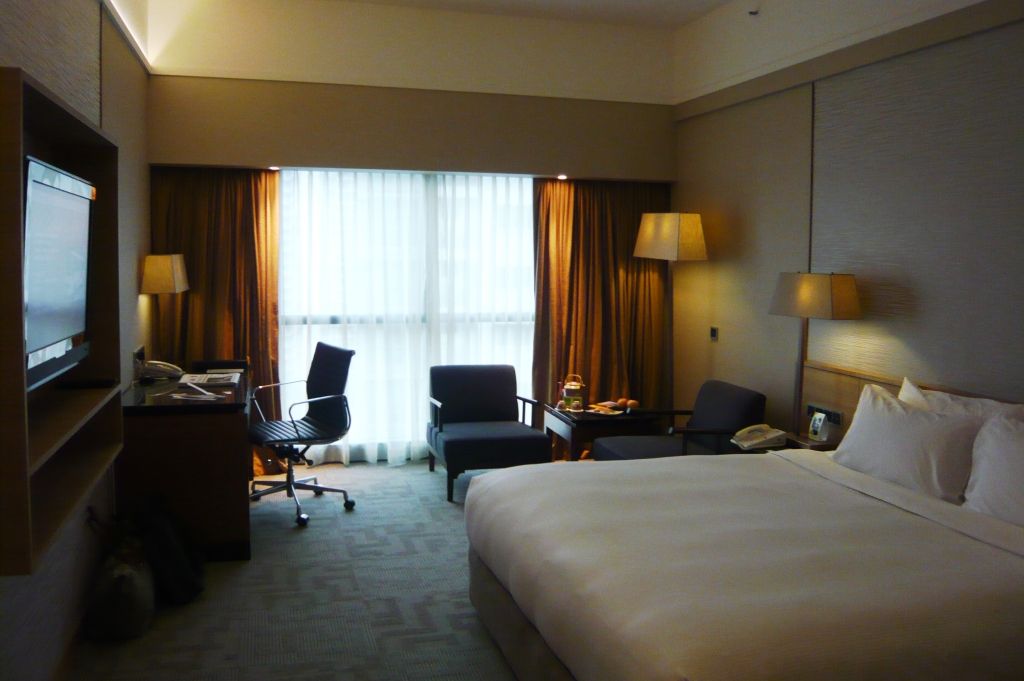 Best Hotel Deals at Grand Mercure Roxy!
If you enjoyed our content, "Like" us on Facebook Today!

With the good food, excellent pool, great staycation package that includes a tour of Singapore, we definitely had a great staycation at Grand Mercure Roxy Singapore!
**Special thanks to the great people @ Grand Mercure Roxy for making this staycation possible!
Click on the following posts to see all our Singapore Staycation Reviews!
Top 10 Singapore Staycation Ideas!
Grand Mercure Roxy Singapore Staycation : The Studio Suite!
Uniquely Singapore Staycation at Village Hotel Katong!
Ritz Carlton Singapore Staycation: Simply Shiok!
5 Reasons Why You Should Do a Staycation at Hotel Jen Tanglin Singapore's Newly Refurbished Club Room!
Pan Pacific Singapore Hotel Harbour Studio Staycation!
Rendezvous Hotel Singapore : Staycation in the Heart of the Art District!
Quincy Hotel Qool Weekend Staycation : Singapore's ALL-IN Staycation!
National Day Staycation at the Regent Singapore – A Four Seasons Hotel!
Village Hotel Changi Staycation : Rediscover the gems of Singapore!
Awesome Staycation at the Grand Mercure Roxy Singapore!
Raffles Hotel Staycation Singapore : Relax & Rejuvenate!
Amara Sanctuary Resort Staycation Singapore Sentosa 2 Bedroom (BR) Villa with plunge (private) pool
D'Resort @ Downtown East : A Perfect Staycation for the Entire Family!
Swissotel Merchant Court Executive Room Staycation : Right in the heart of Clarke Quay!

A Letter to Jen (Hotel Jen Orchardgateway Staycation)…
Oasia Hotel Staycation Review!
AMOY Hotel Singapore : Why you should stay here during your next visit
The Ultimate Family Staycation at Shangri-La's Rasa Sentosa Resort & Spa!
3 Singapore Staycation Ideas for 2017!
Related posts: