The Berlin Zoo is one of the main attractions and things to do in Berlin! We have heard many things about the Berlin Zoo and its comparison to the Singapore Zoo and since we were staying nearby, we decided to check it out!
Opening Hours of Berlin Zoo
The Berlin Zoo has different opening hours throughout the year, make sure you check out the following before you visit!
1st, January to 15th, March:
9 am – 5.00 pm
16th, March to 23rd, March:
9 am – 7.30 pm
24th March to 08th September:
9 am – 7.00 pm
09th September to 20th Okctober:
9 am – 6.30 pm
21st, October to 31st, December:
9 am – 5.00 pm
24th December:
9 am – 2 pm
31st December:
9 am – 5 pm
Admission Ticket Prices to the Berlin Zoo
For visitors, admission to the Berlin Zoo costs 13Euros, not exactly cheap. However, if you get the bundle with the aquarium, the price is 20Euros.
Things to do and Attractions in Berlin Zoo
Our first impression of the Berlin Zoo was that it is more of a garden than a Zoo. There are lots of greenery and spaces for people to stroll and just enjoy nature.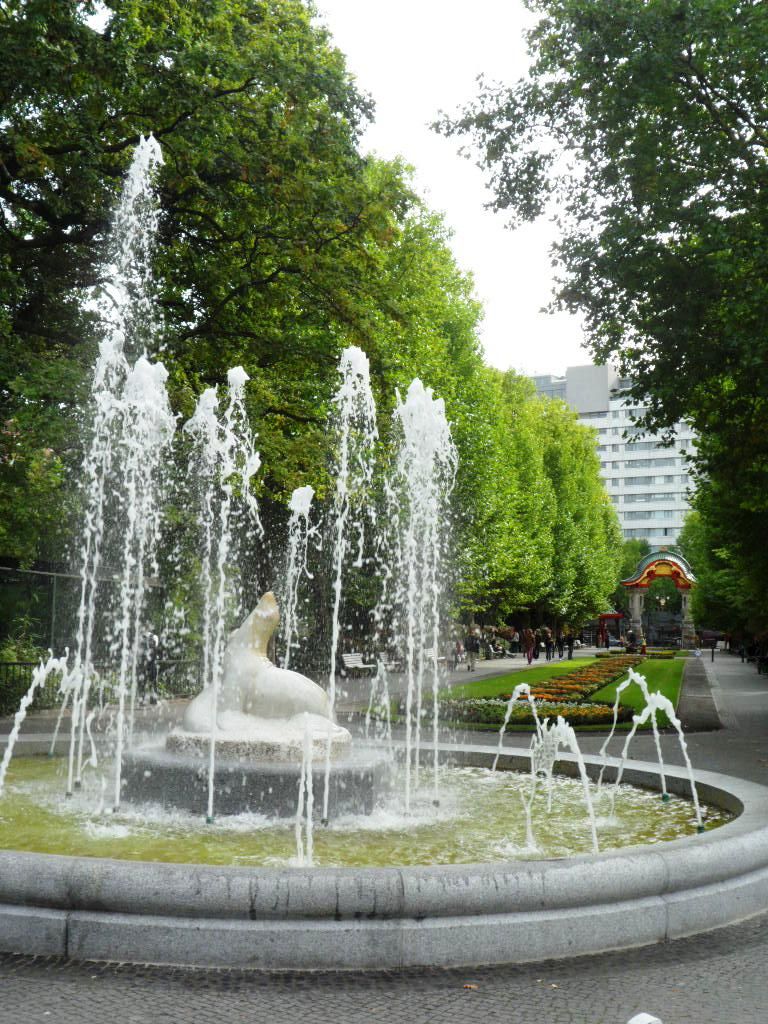 Fountain and Garden View in Berlin Zoo
We later found out that the Berlin Zoo is actually huge. 34 hectares huge! It is also one of the oldest zoo around, opened in 1844! 😮 Check out the map of Berlin Zoo!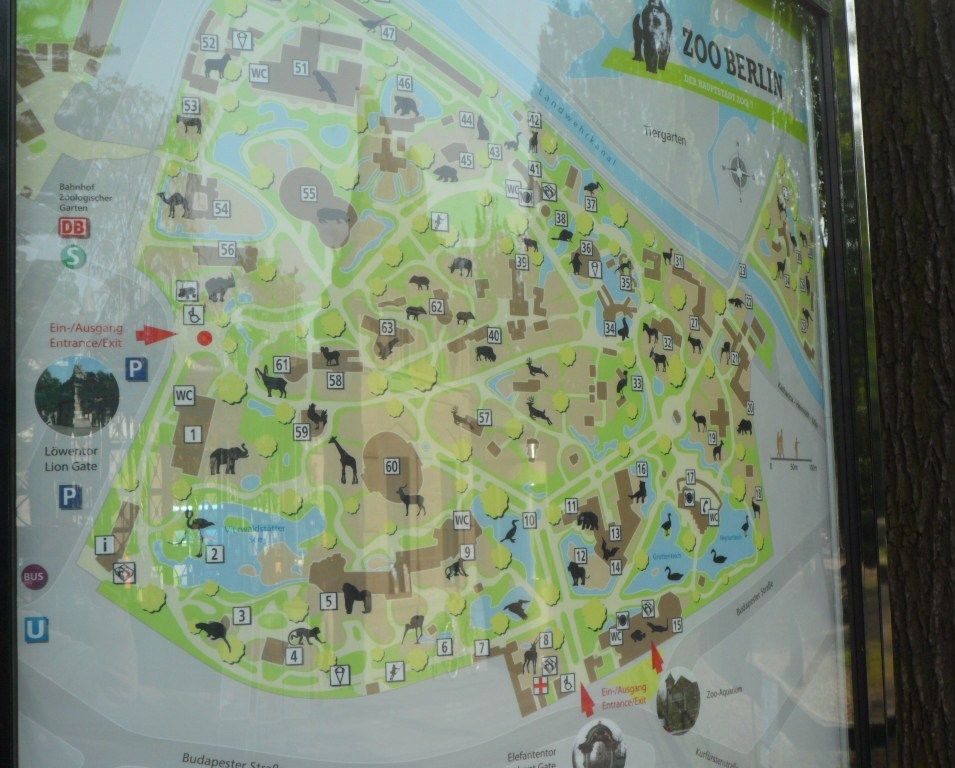 Map of the Berlin Zoo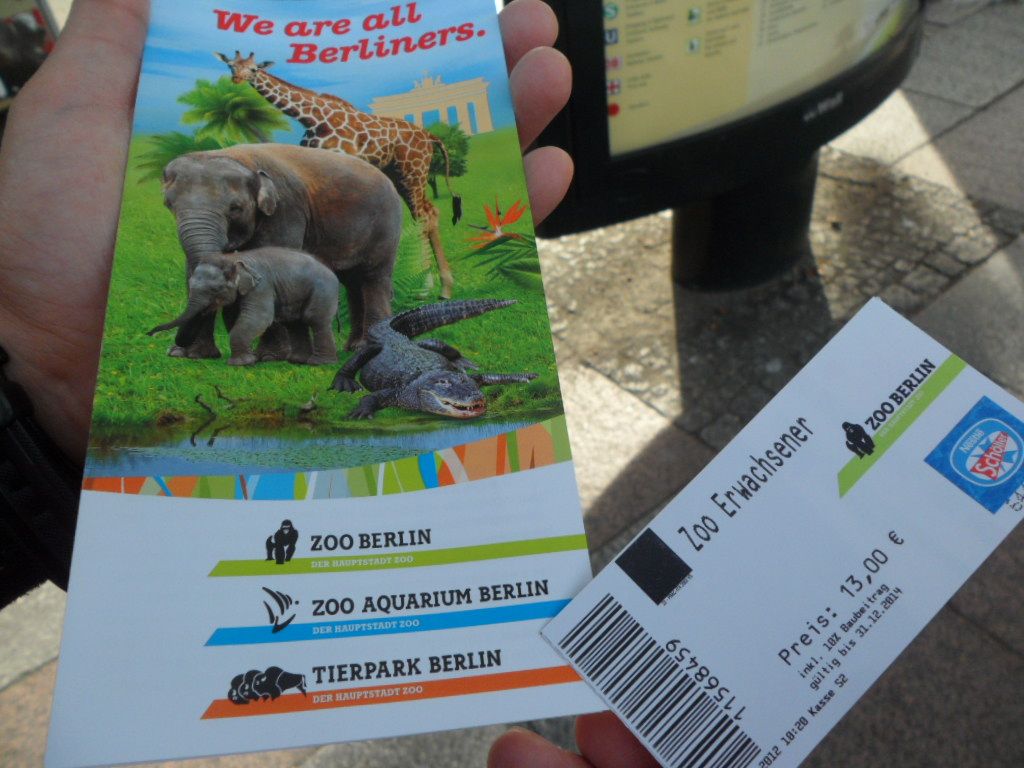 Berlin Zoo Tickets & Brochure
As we ventured deeper into the zoo, we kept hearing these loud animal calls. Turns out to be a species of monkey will throats that bulge as they go about doing their mating calls!
Touch Zoo
Besides the animals, there is also a touch zoo where kids can interact and feeds goats and little ponies.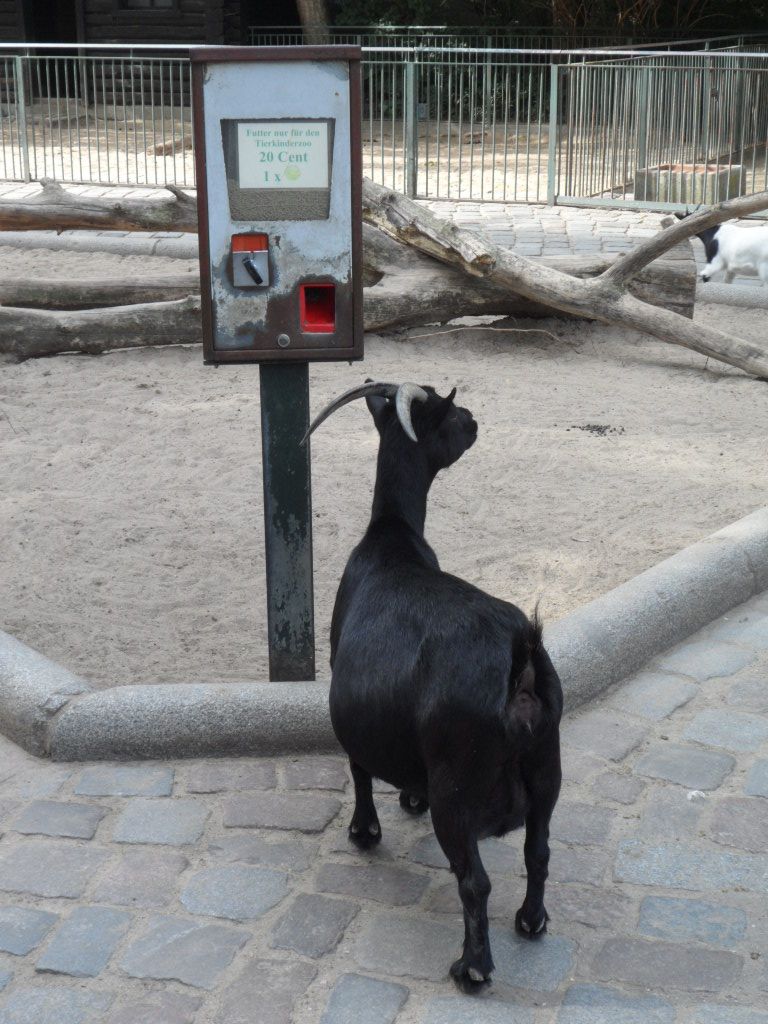 Goat hanging around the feed machine at the Touch Zoo
This smart goat knows that visitors have to buy their feeds from this machine and it just hangs around the feed machine waiting for visitors to come!
Restaurants & Playground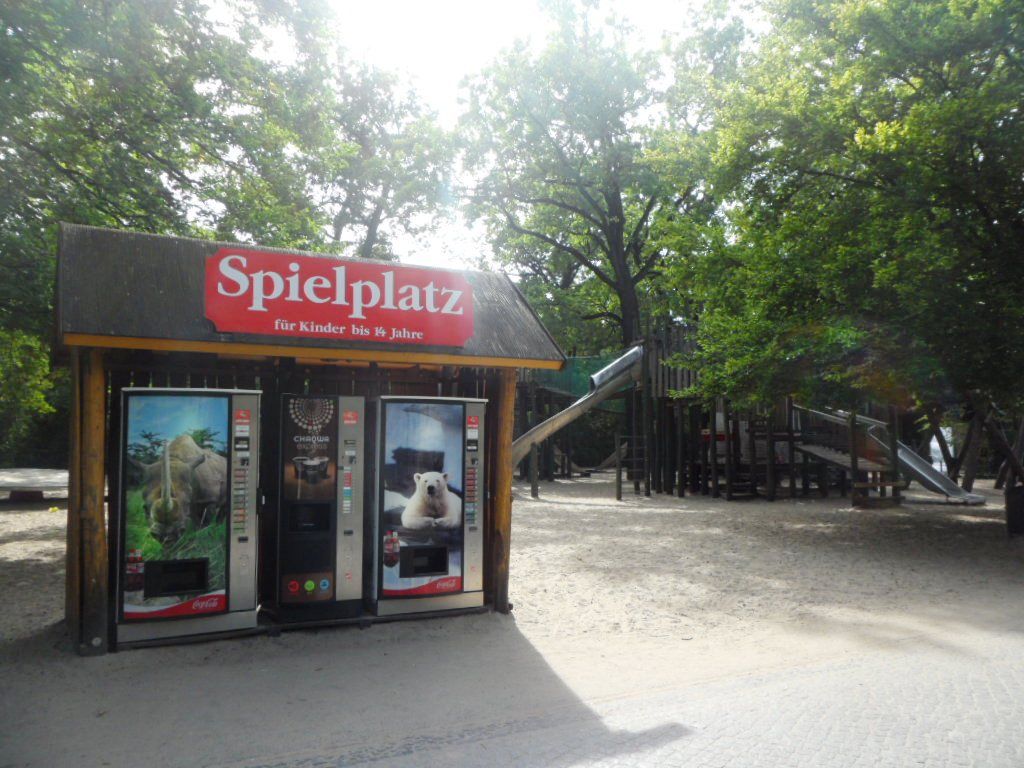 Children's play area at the Berlin Zoo
Beside the children's play area, there's small cafes/restaurants where you can get your fill and continue to visit the rest of the zoo. Here, at one of the restaurants we had a germknodel for 5euros…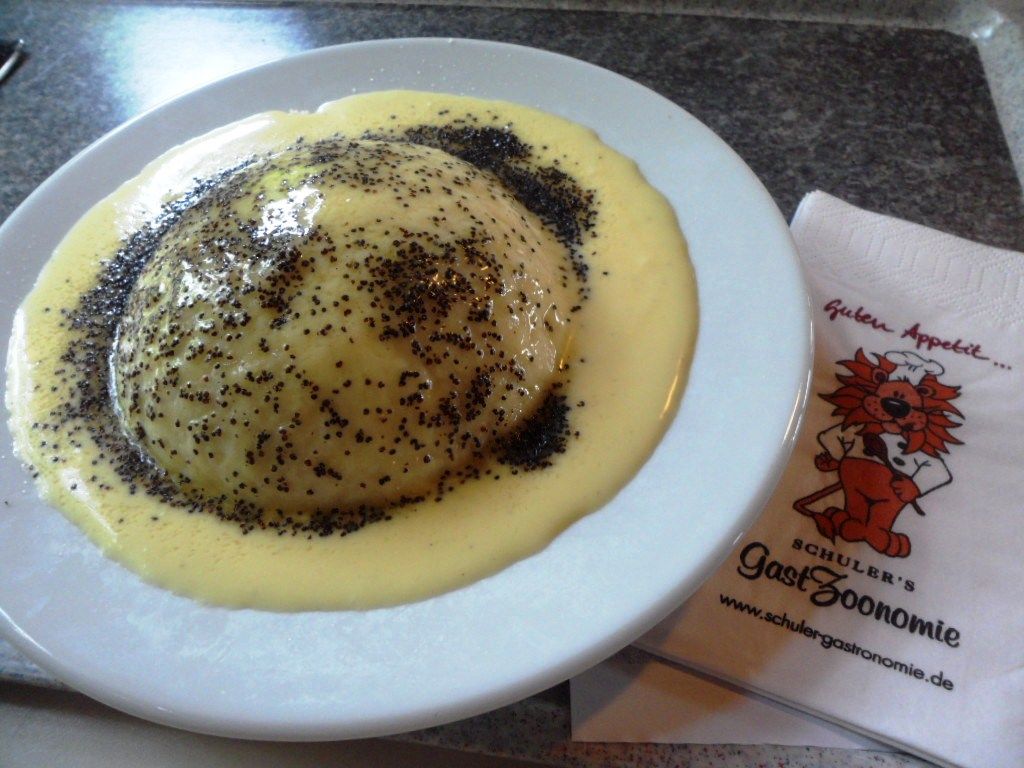 Germknodel – Warm Prune Dumpling with Cold Vanilla Sauce 5Euros
It started out at something that we were not used to. But it turned out to be fairly addictive! The vanilla sauce was slightly sweet which matches the dumpling and the prunes were slightly sour that gives it a tangy feel. Not bad. Not bad at all… 🙂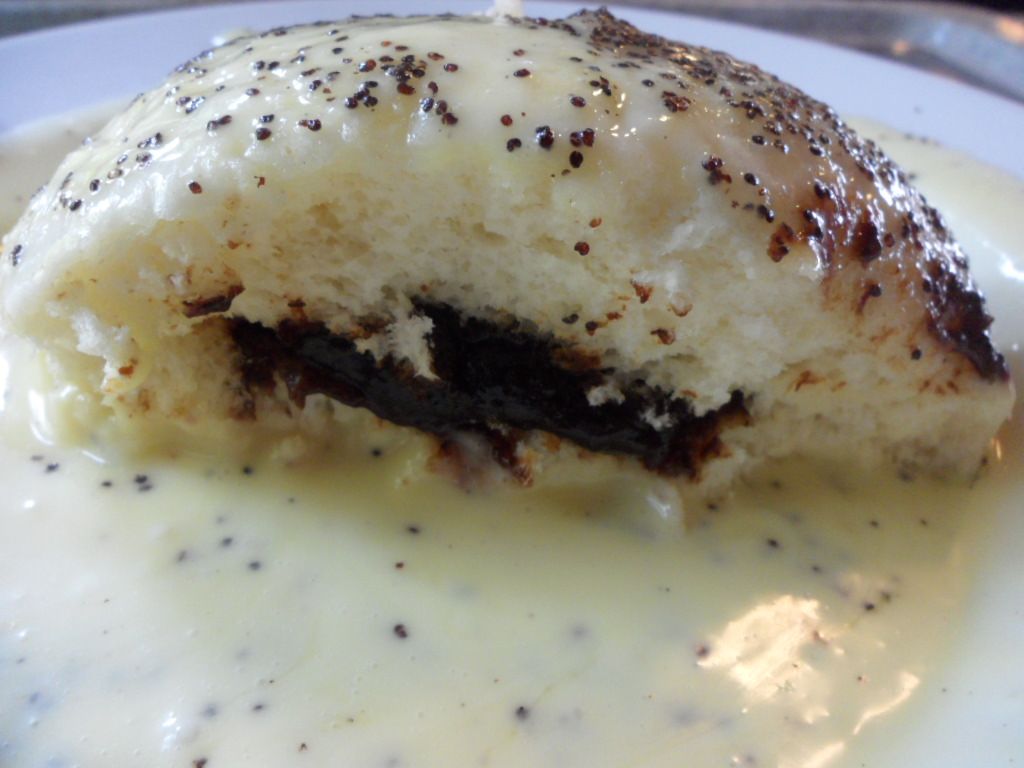 Inside the germknodel
Animals at the Berlin Zoo
After talking so much about the zoo itself, we shall finally visit the stars of the Berlin Zoo, the animals! Here are the list of animals that we felt were quite interesting…
We called this animal "Chomp Chomp" because it just chows down every fruit in its path! The fruits were distributed all over the sanctuary but it just scans the entire area and chows down all the fruits, leaving next to none for it's companions!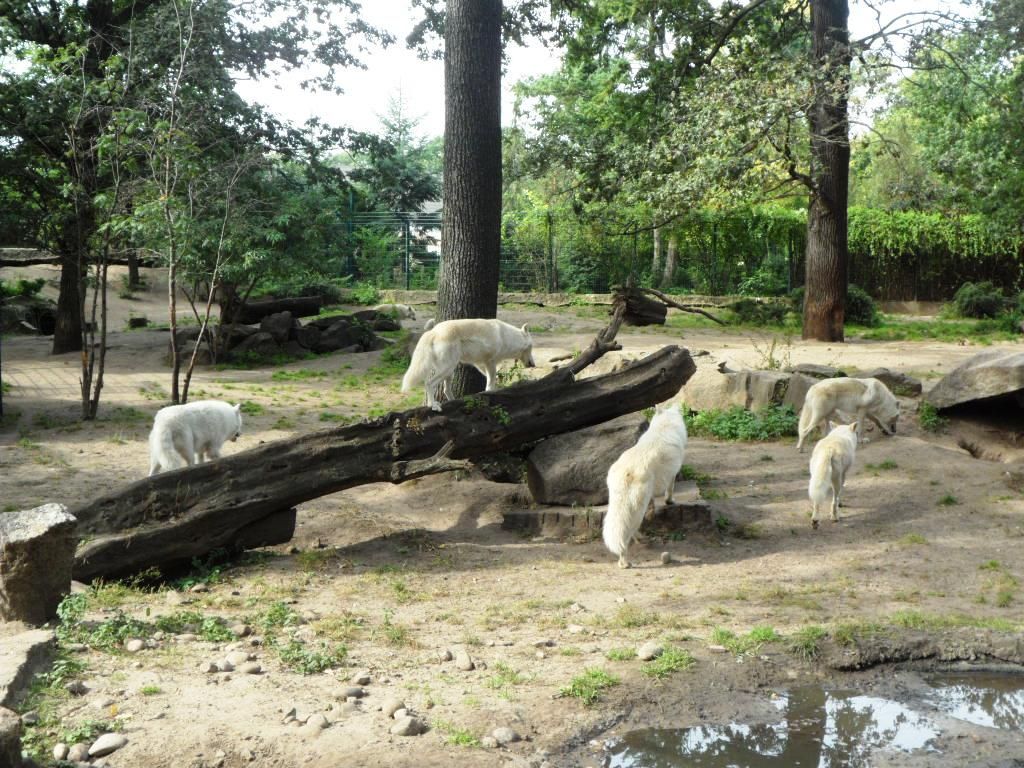 A pack of wolves running past us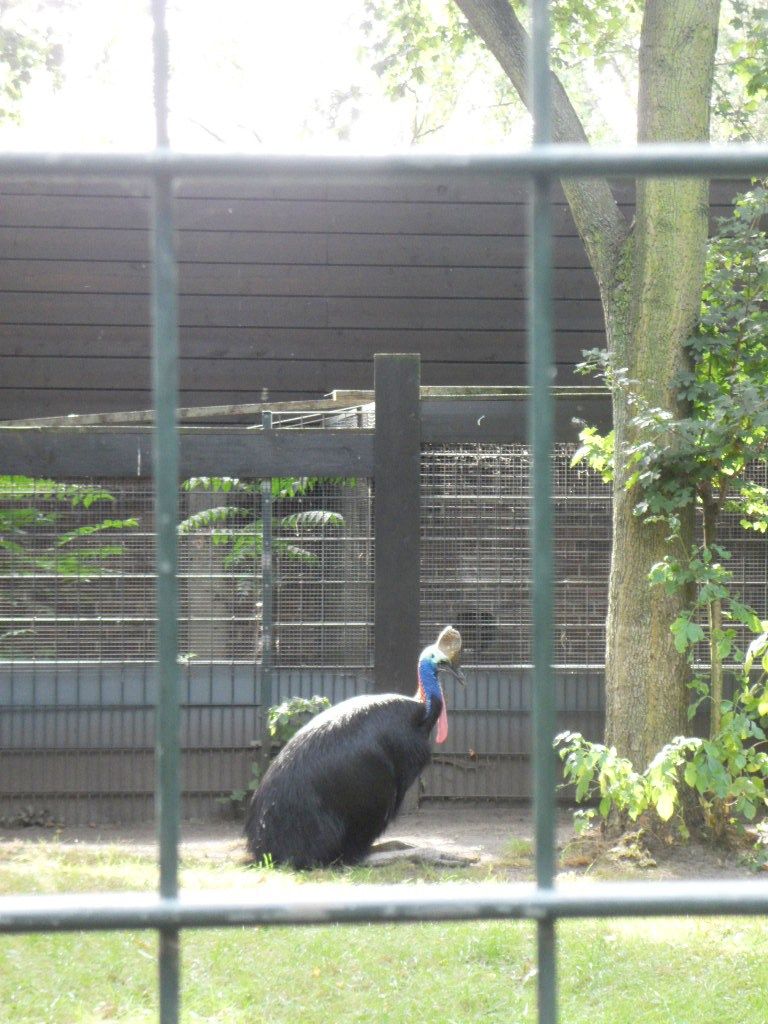 A Huge Condor with Large Feet!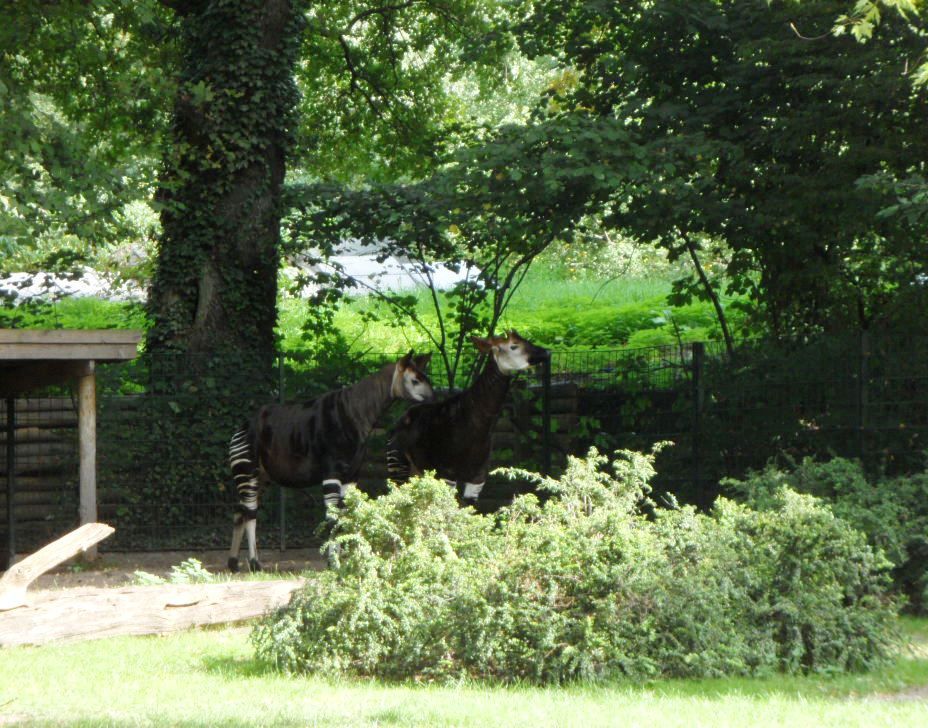 The Okapi!
Whats a visit to the zoo without see the king of the jungle! The Lion! Here you see it prowling up and down while the Lioness just sleeps in oblivion! The next picture was a rare catch. Kate caught the lion yawning…and the next moment, it just falls asleep!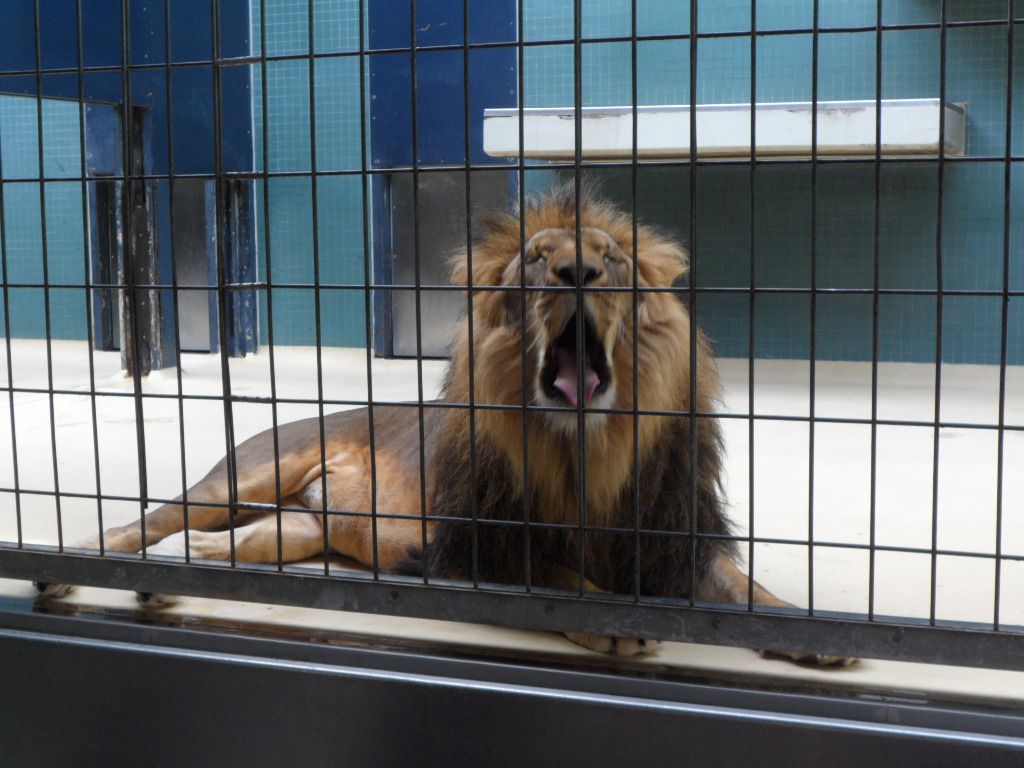 Lion Yawns…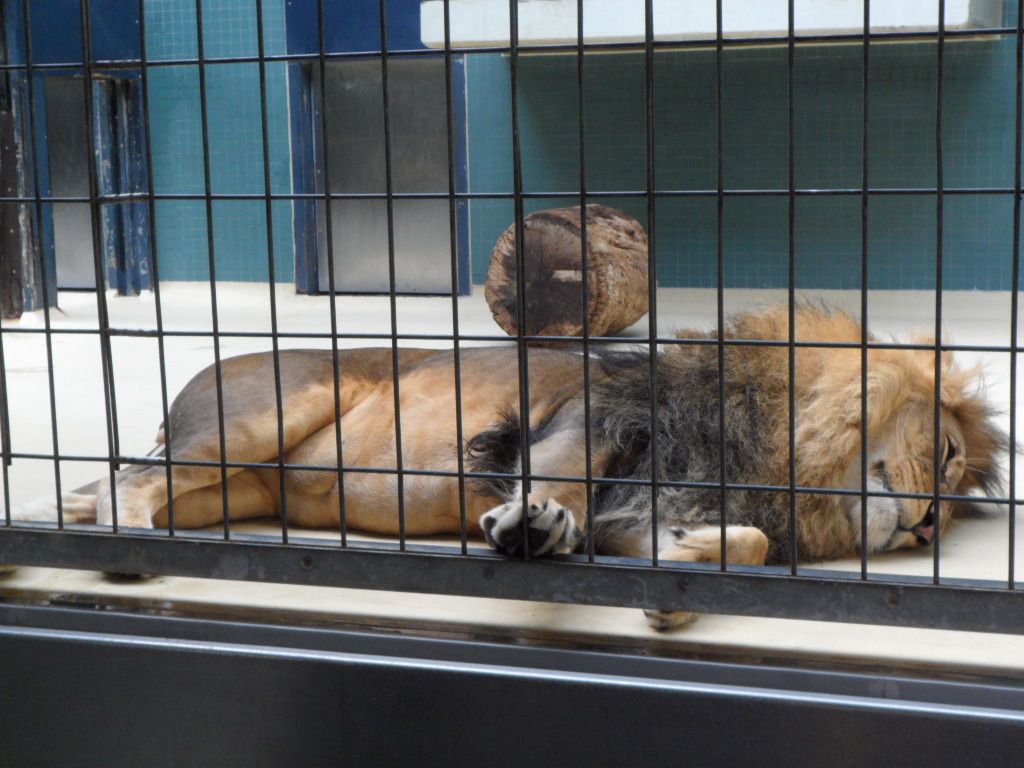 and falls asleep!
But when you're there, dont stay too close to the cages. This signs warns visitors of the "showers" they may get if they're too near the lions!

Warns people that lions may pee past the barrier!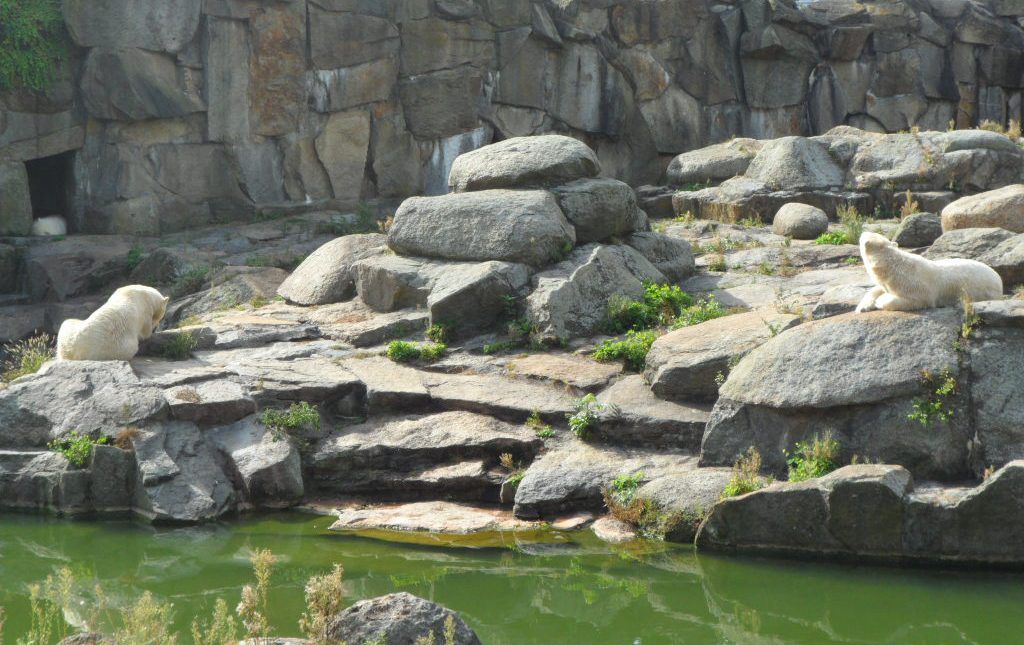 3 Polar Bears napping in the sun!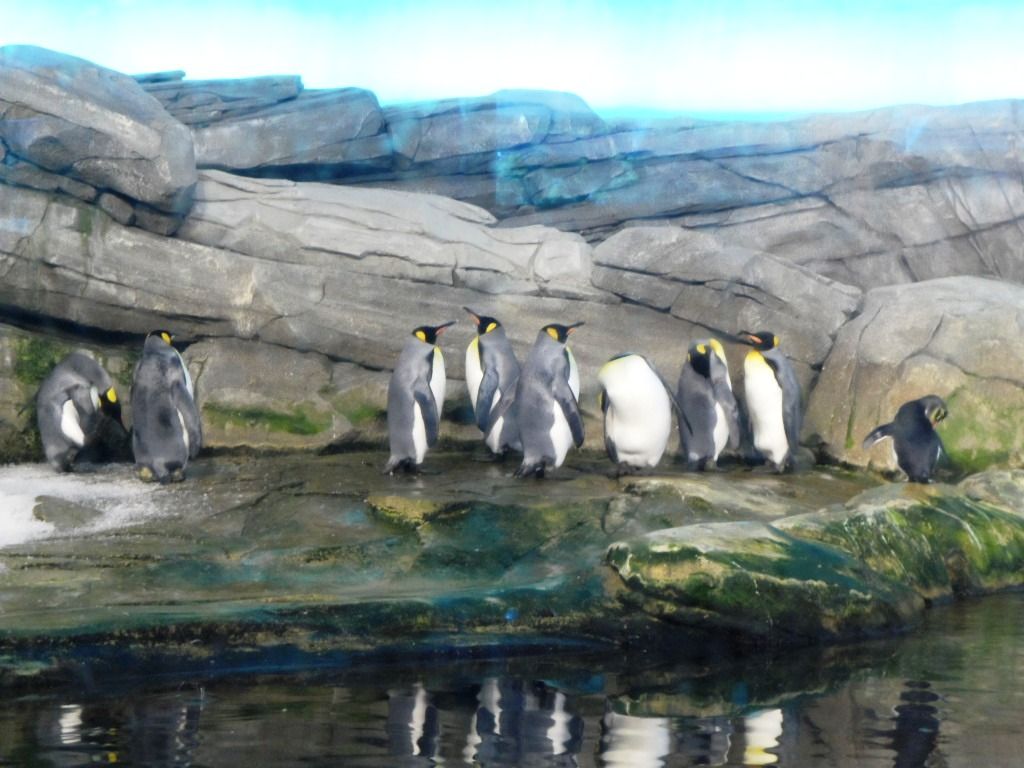 King Penguins and Penguins with hairy eyebrows like those in Happy Feet!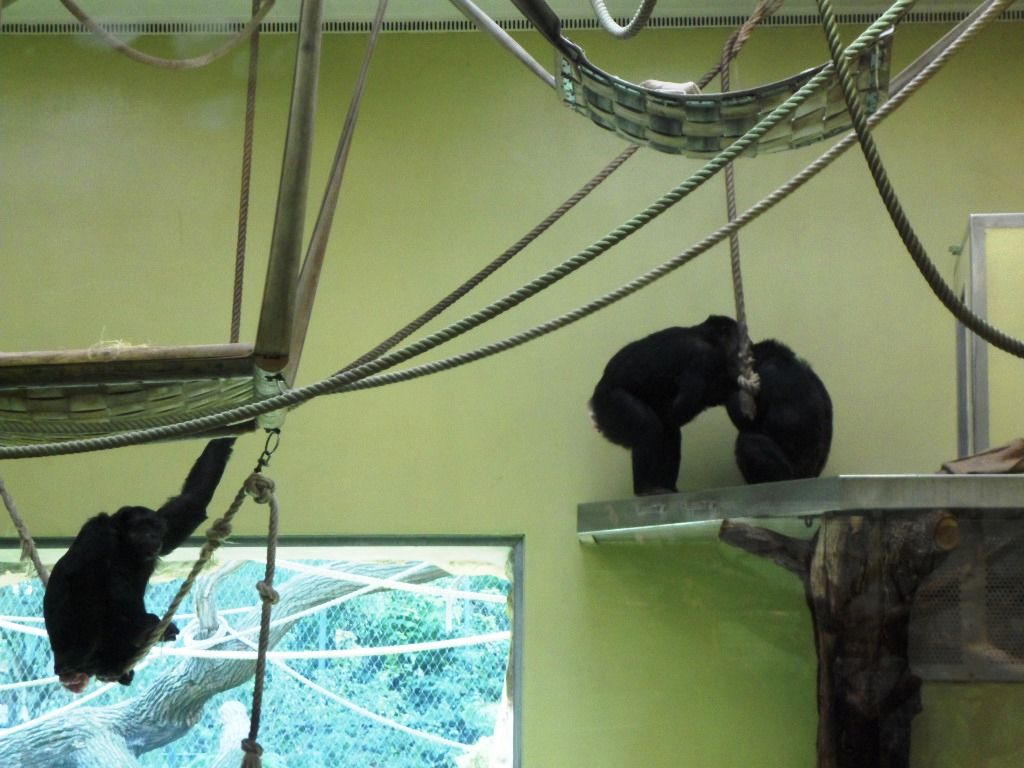 Chimpanzees doing acrobatics on the ropes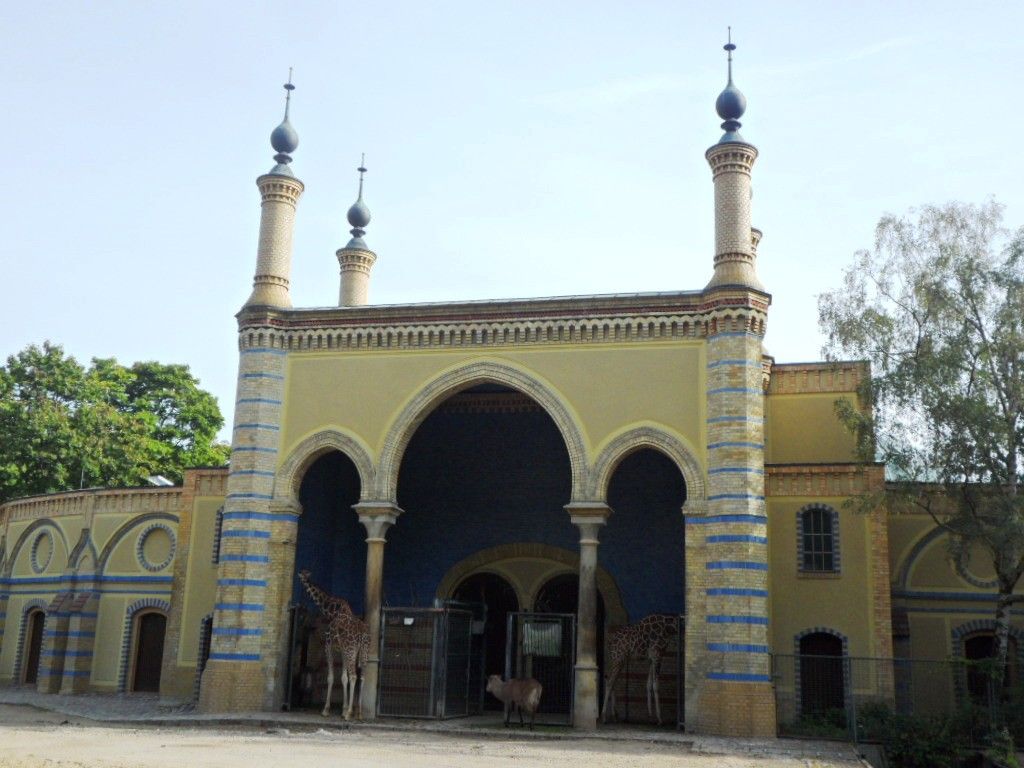 Habitat of the Giraffes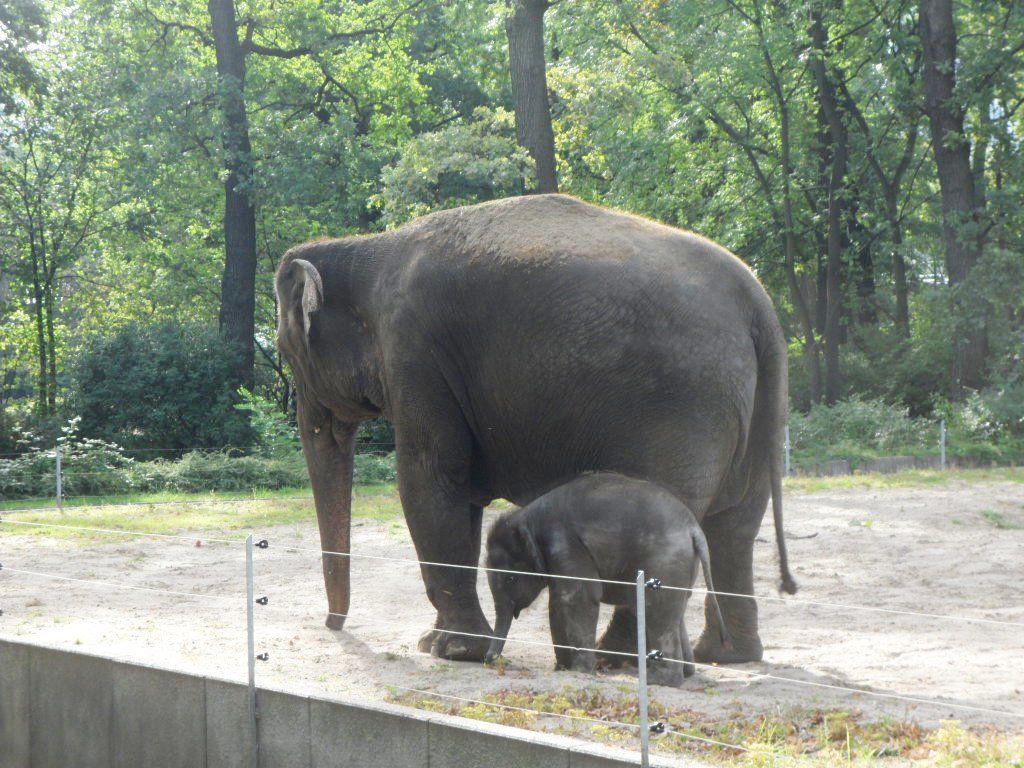 1 month old Anchali with its mother enjoying a stroll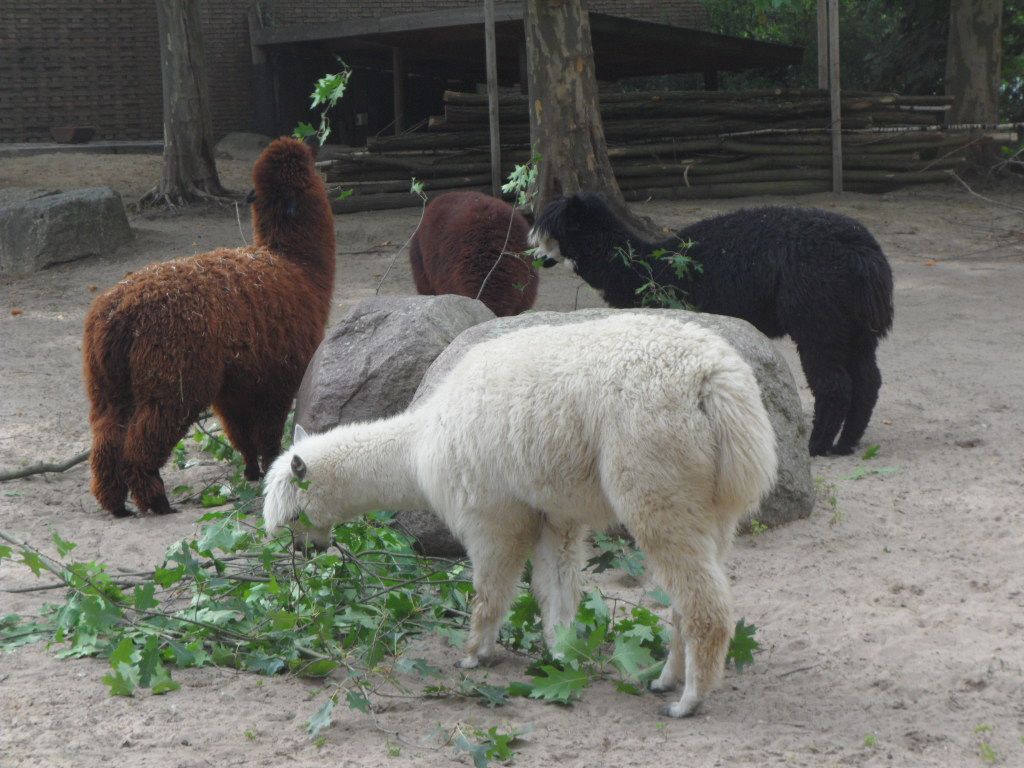 The Alkapa at the entrance of the Berlin Zoo!
We'll leave you now with a video of the sea lion that sits proudly on a rock having its sun tan , while the rest can do nothing but watch and wait for their turn…
Related Posts
You have just finished a post from our Berlin Travels. Below, you can find other relevant posts covered during this trip!
Top 8 Things to do and Attractions in Berlin Germany
Berliner Hof Hotel – A great base to explore Berlin
Berlin Hauptbahnhof : Futuristic Berlin Central Station
Alexanderplatz Berlin : A relaxed evening and a sumptuous steak dinner at Block House
Hotel Amelie Berlin : No frills budget stay
Berliner Currywurst : Is it really all that its hyped up to be?
Berlin Wall East Side Gallery : Iconic Artwork Awaits
Checkpoint Charlie Berlin : At Berlin Wall between East and West Berlin
Holocaust Memorial Berlin : Memorial to the Murdered Jews in Europe
Brandenburg Gate Berlin Germany aka Brandenburger Tor : A Must Visit Attraction
Berlin Zoo aka Hauptstadt Zoologischer Garten : Back to Nature…
Berlin Wall Documentation Centre : History Before Your Very Eyes
Der Reichstag Berlin : Home of the German Parliament (Bundestag)
If you enjoyed our content, "Like" us on Facebook Today!

How to get to the Berlin Zoo
The Berlin Zoo is located at Budapester Straße 32 which is actually right beside the Zoologischer Garten station for both U-bahn and S-bahn. Hence, just alight at these stations and the Zoo is just a short walk away.
For your convenience, we have arranged for the best hotel deals in Berlin right here!
The Berlin Zoo is actually not as good as the Singapore Zoo in terms of educational value and visitor attractions. However, it does have a few animals that are unique to temperate countries. So do enjoy the Berlin Zoo the next time you visit Berlin!
Related posts: