As we travelled about in Berlin, we came across many MANY currywurst shops and again MANY say that they're the ORIGINAL Berliner Currywurst. So to put all this hype to rest, Kate and I investigated the Berliner Currywurst…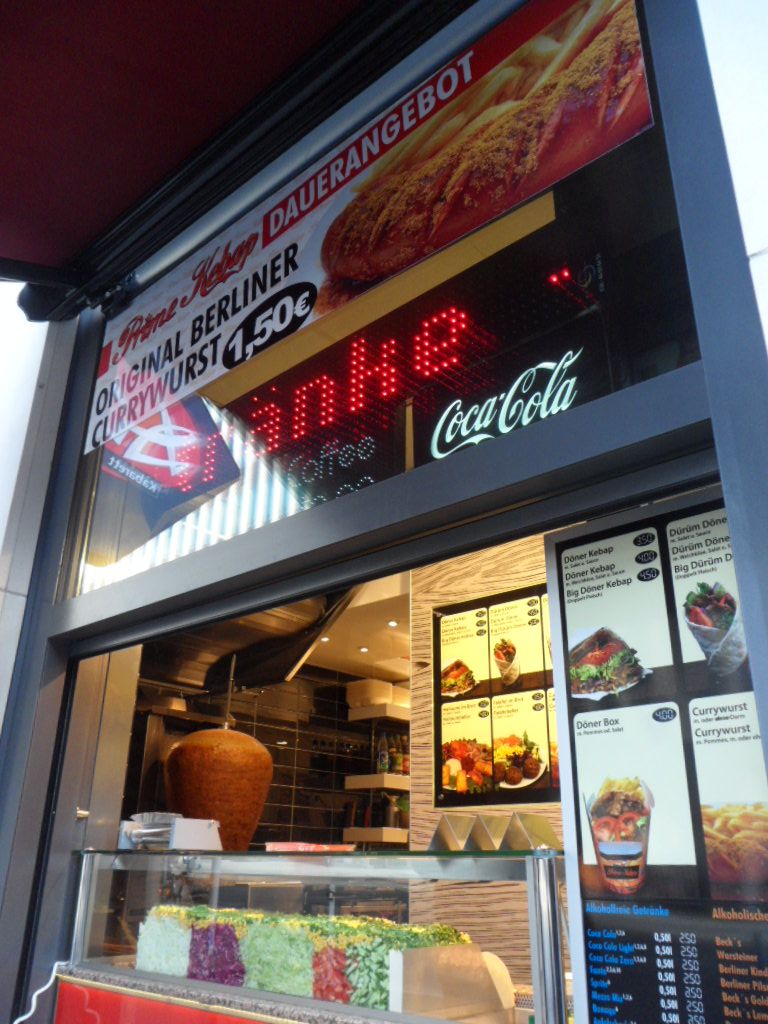 Everyone also say they have the Original Berliner Curry Wurst
So we took out our 1.5euros and ordered the currywurst at this particular shop. It took all of 1 minute before the owner came out from his kitchen and served us this piping hot wurst…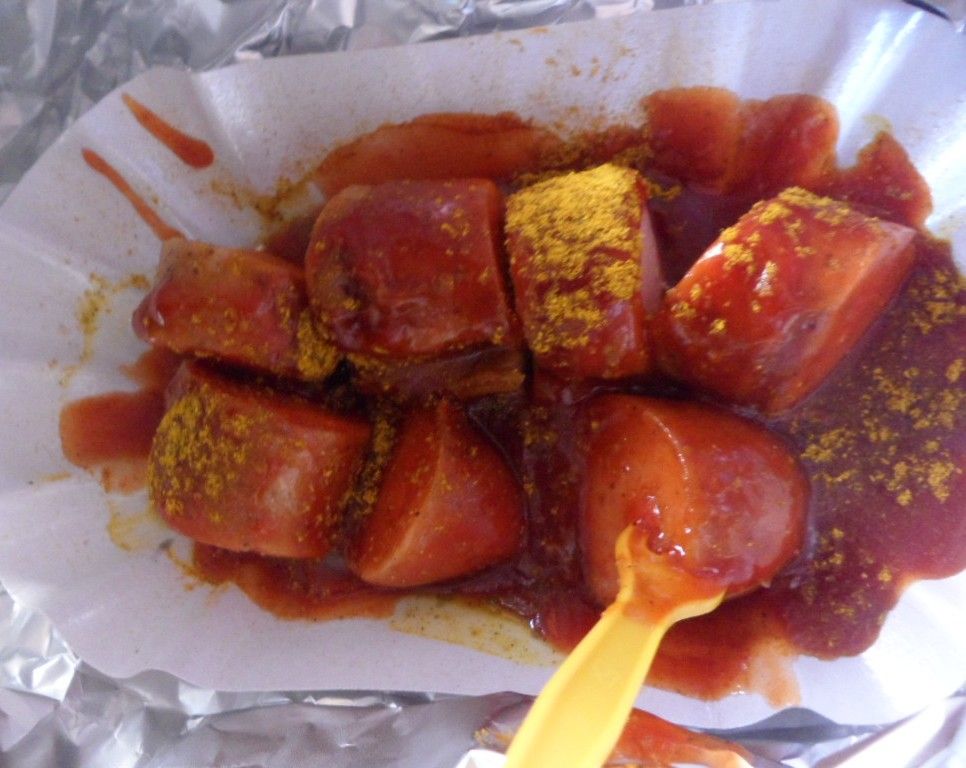 Our first Berliner Currywurst
The thing is, there's really nothing to shout about here. The reddish sauce is really a tomato based sauce poured over the wurst. The yellowish curry powder sprinkled on the top was the only thing "curry" about the wurst.
The only thing that salvaged this dish was that it was cold (about 10 degrees in the morning) and that the wurst was piping hot. Taste though, was quite normal really.
So. To put all the hype about Berlin Curry Wurst to rest, there is really nothing to shout about here. Just good old wurst in the cover of another mildly flavoured sauce.
A blessing in disguise? You decide!
Related Posts
You have just finished a post from our Berlin Travels. Below, you can find other relevant posts covered during this trip!
Top 8 Things to do and Attractions in Berlin Germany
Berliner Hof Hotel – A great base to explore Berlin
Berlin Hauptbahnhof : Futuristic Berlin Central Station
Alexanderplatz Berlin : A relaxed evening and a sumptuous steak dinner at Block House
Hotel Amelie Berlin : No frills budget stay
Berliner Currywurst : Is it really all that its hyped up to be?
Berlin Wall East Side Gallery : Iconic Artwork Awaits
Checkpoint Charlie Berlin : At Berlin Wall between East and West Berlin
Holocaust Memorial Berlin : Memorial to the Murdered Jews in Europe
Brandenburg Gate Berlin Germany aka Brandenburger Tor : A Must Visit Attraction
Berlin Zoo aka Hauptstadt Zoologischer Garten : Back to Nature…
Berlin Wall Documentation Centre : History Before Your Very Eyes
Der Reichstag Berlin : Home of the German Parliament (Bundestag)
If you enjoyed our content, "Like" us on Facebook Today!

For your convenience, we have arranged for the best hotel deals in Berlin right here!
Do try out the Berliner Currywurst on your next trip to Berlin and let us know about what you think at the comments section below!
Related posts: