Castle Peak Hotel in Cebu Philippines is one of the many boutique hotels that have sprung up in recent times. Kate scrolled through Agoda and found that the room is very affordable, has bathtub (always a plus!) and have amenities such as a spa, gym and dip pool! In addition it is just a 15 mins walk to Ayala Mall!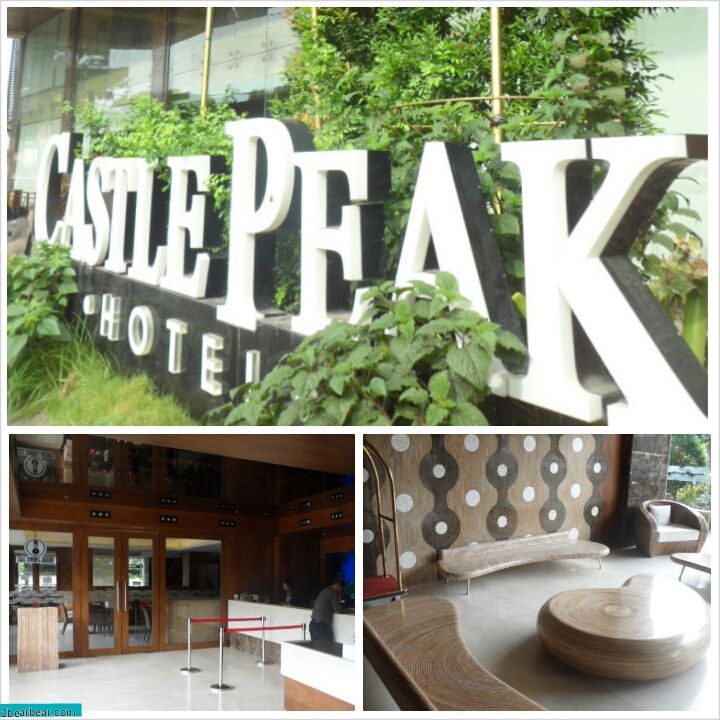 Entrance and lobby of Castle Peak Hotel Cebu
Deluxe Room of Castle Peak Hotel Cebu
The deluxe room at Castle Peak Hotel only costs $57! The great thing is that the new wing is newly renovated and everything had a new feel to it…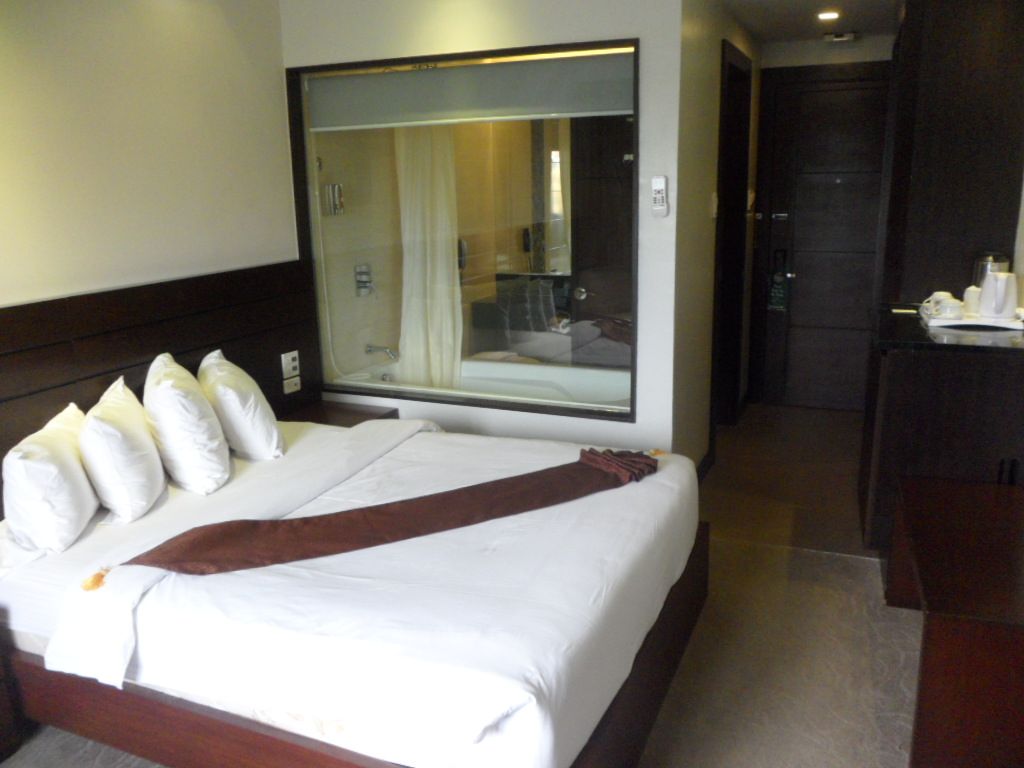 Watching TV while having a bath!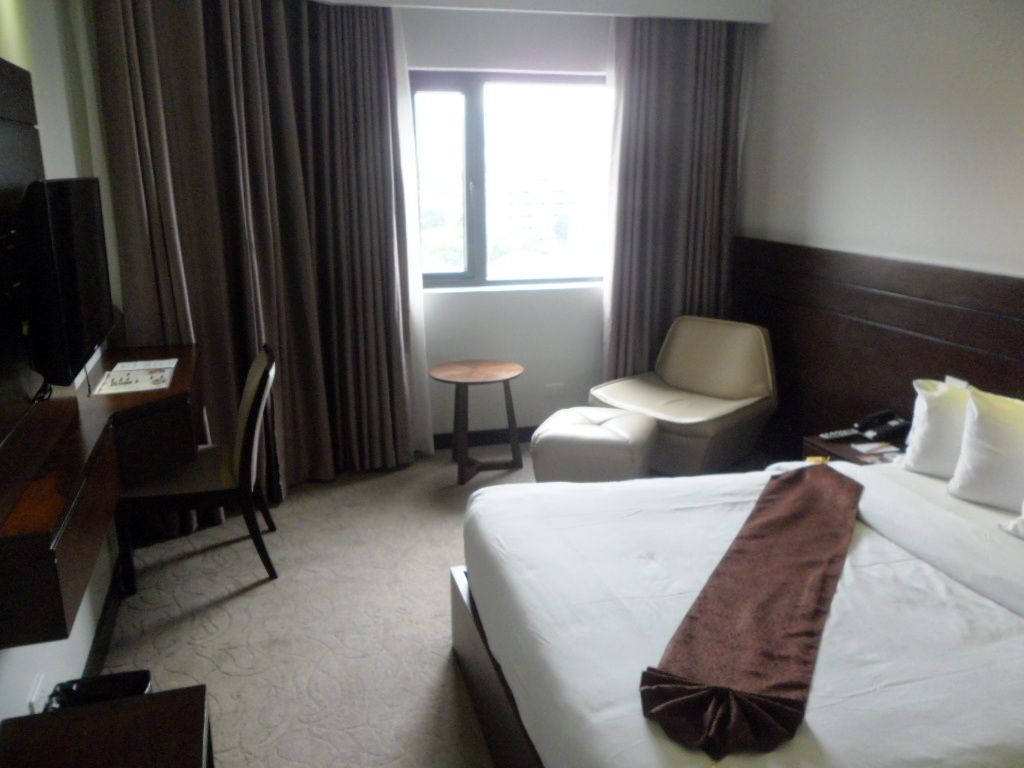 Huge bed in Deluxe room of Castle Peak Hotel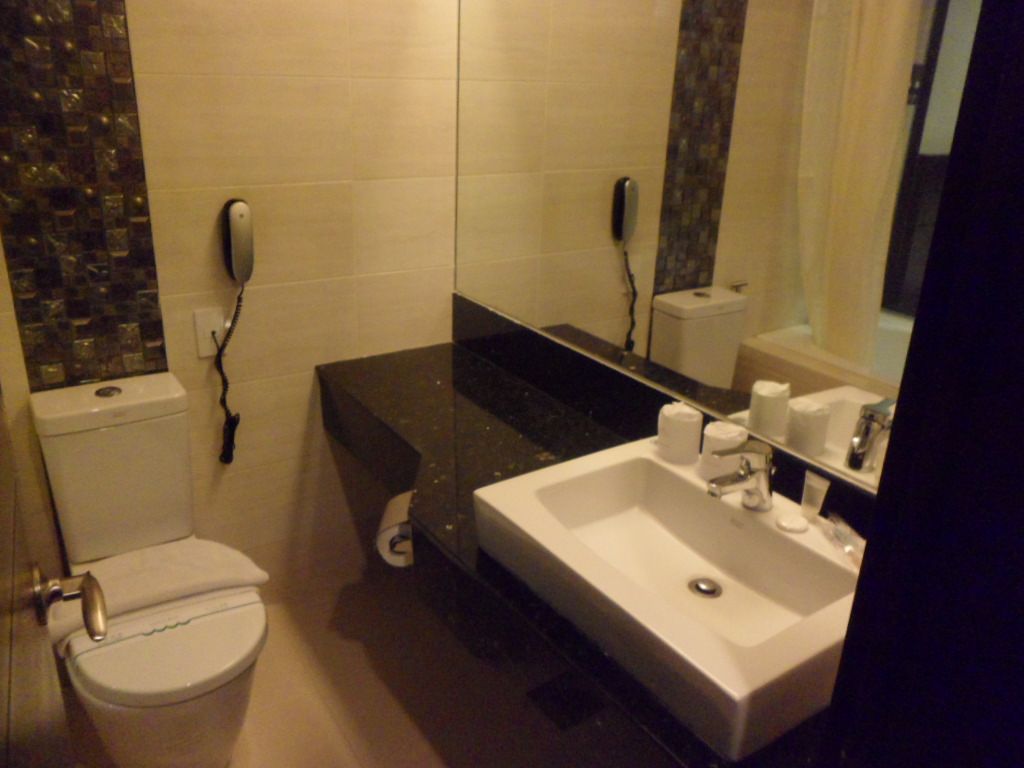 Inside the bathroom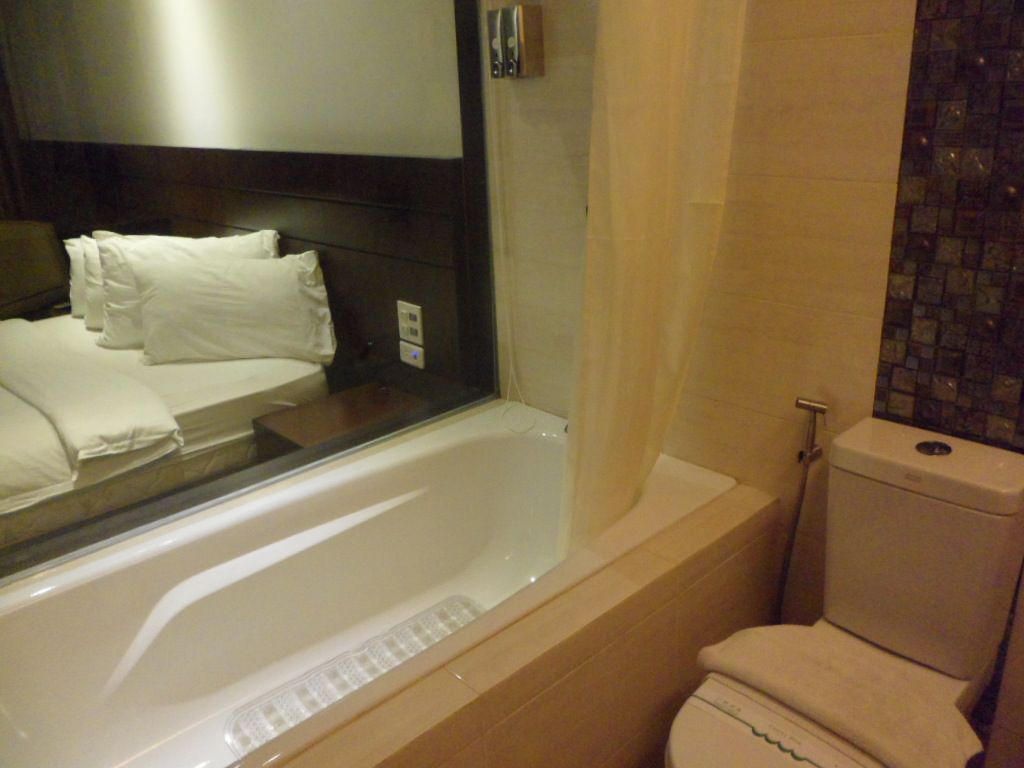 Bathtub!

Take a tour of the Deluxe Room of Castle Peak Hotel with our video!
Facilities and Amenities of Castle Peak Hotel
The best part of Castle Peak Hotel's facilities has got to be the SPA!! This is because, the massage costs only 400 pesos ($11.50SGD!) while the manicure and pedicure costs only 100 pesos! Here's the best bit…the spa closes at 2am! Which means that you can head out to Ayala Mall to shop, have your dinner, chill and have some drinks before going back to Castle Peak to unwind with a massage! Shiok!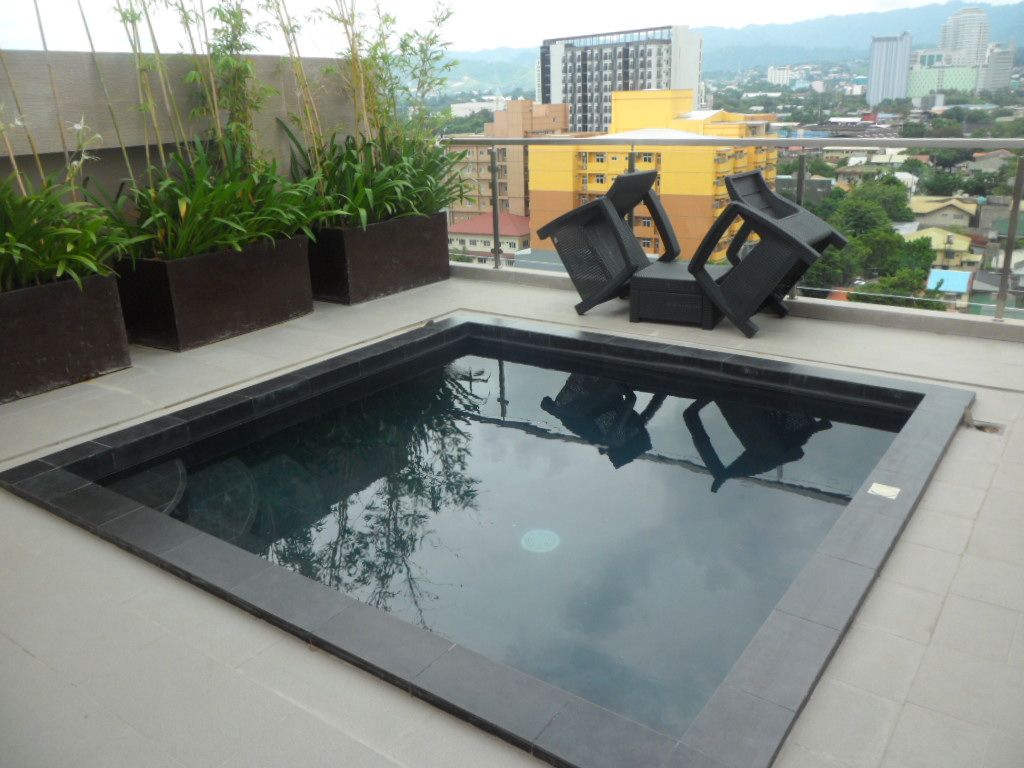 Dipping pool at the Spa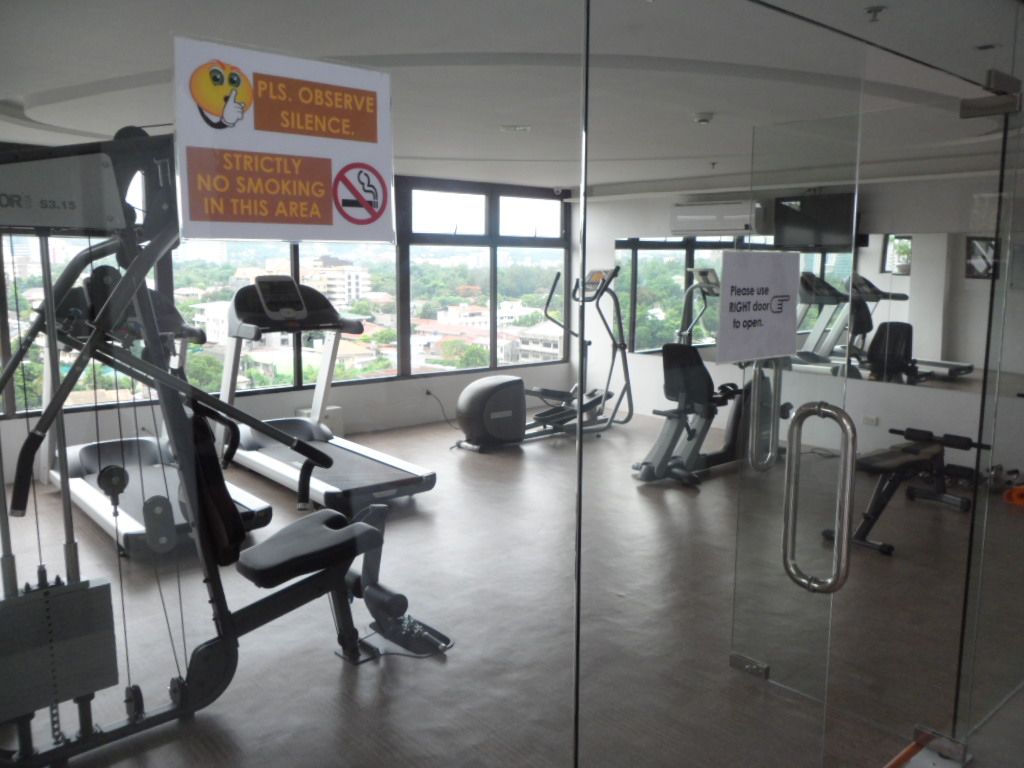 Gym outside the spa
In addition, for a price of between 200 to 450 pesos, you can use the gym as well as the dipping pool of Castle Peak Hotel. Breakfast was also relatively decent at 200 pesos per person. Although we did not like their chocolate rice porridge, we loved their dang hoon (green bean vermicelli)!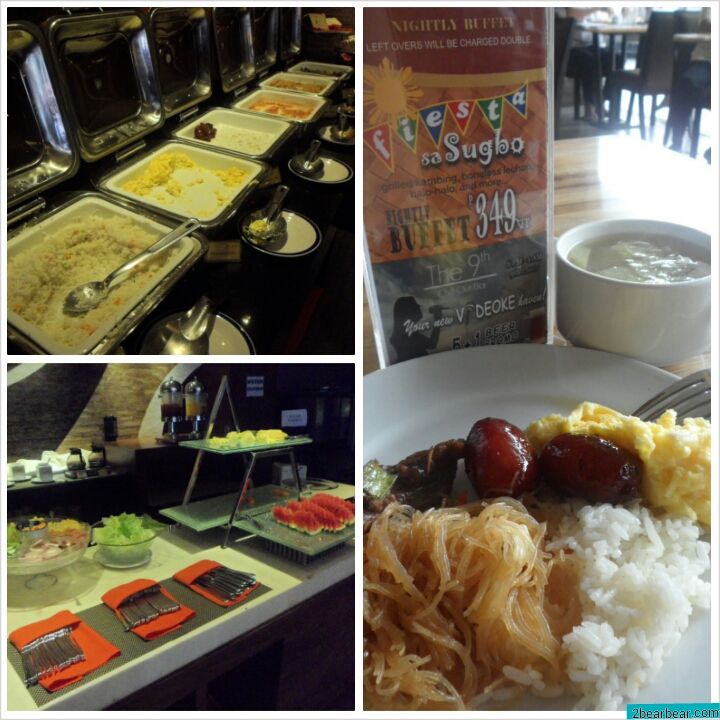 Buffet Breakfast at Castle Peak Hotel Cebu
If you enjoyed our content, "Like" us on Facebook Today!

For your convenience, we have arranged for the best hotel deals in Cebu right here!
We thoroughly enjoyed our stay at Castle Peak Hotel Cebu, do tell us your experience in the comments section below!
Related posts: