Catching Portland Winterhawks in action was an excellent story to tell. This is because it was the first time EVER that we watched an ice hockey match! But before we get to the match proper, we'll talk about the meal we had at Burgerville first…
After parking our car at Rose Quarter for $8,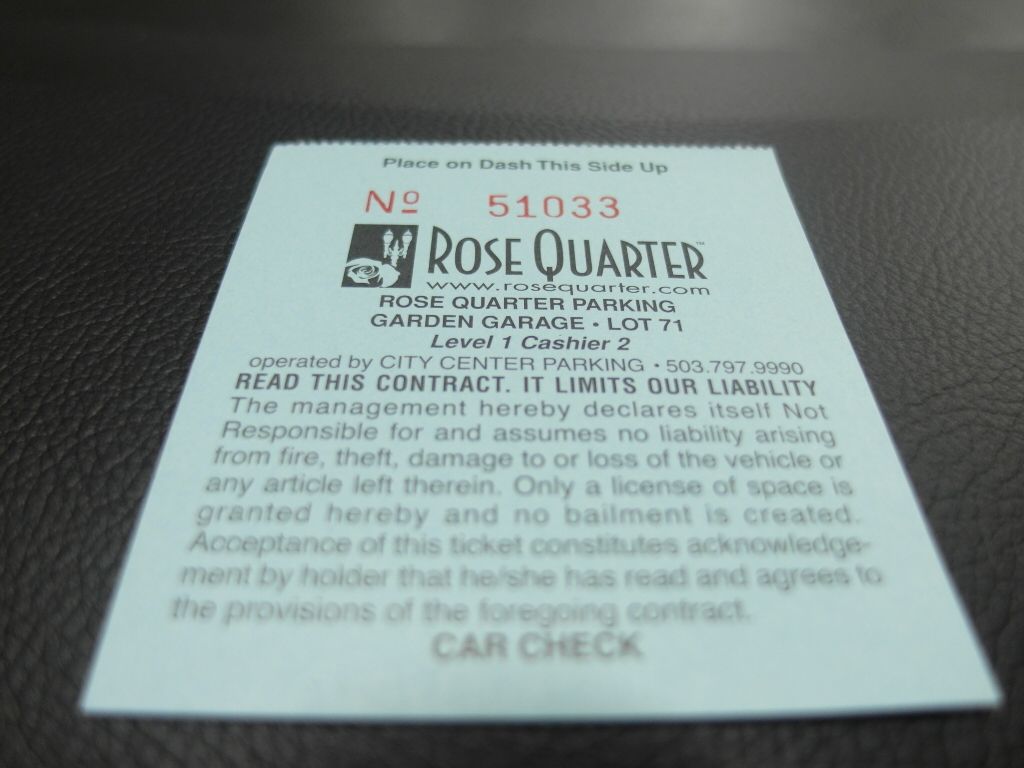 Parking Ticket at Rose Garden for Portland Winterhawks Match on New Year's Eve
we approached the ticketing booth to find out how to get to our seats.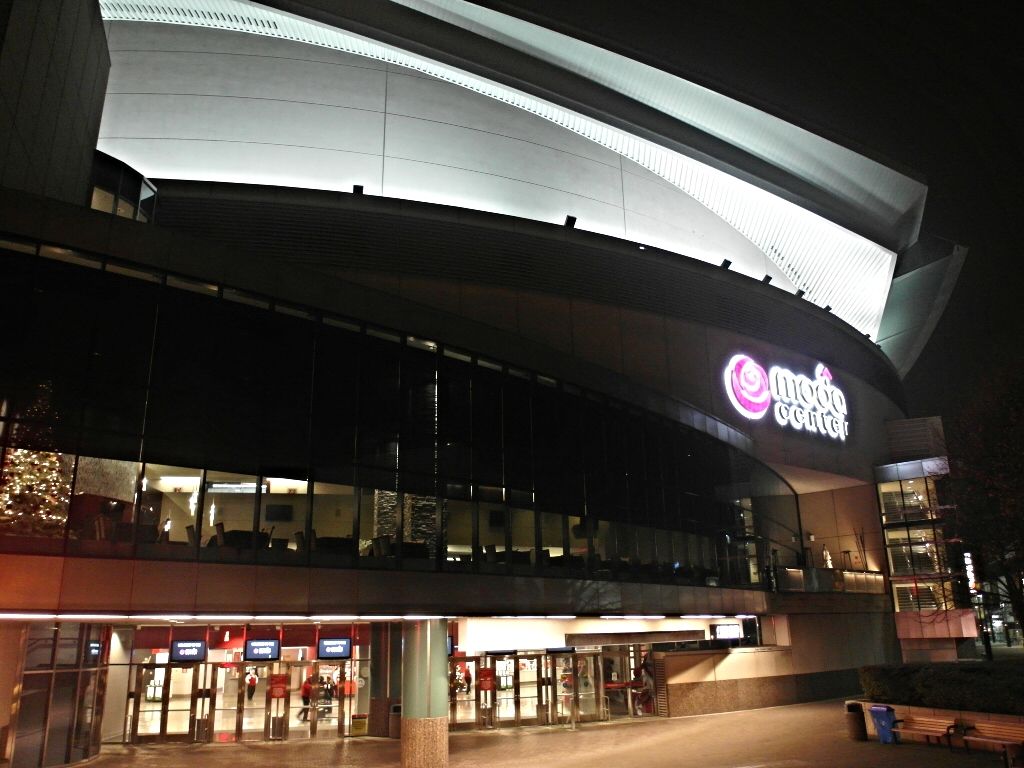 Winterhawks match at Moda Center also home to NBA team Portland Trailblazers
At the same time, we also asked where we could get our dinner. We were told to head towards Multnomah Street. As we headed in the general direction of where the cashier pointed, we started to see several Winterhawks fans walking in the same direction as well. After about a 6 minutes walk, we finally arrived at Burgerville…
Dinner at Burgerville Multnomah Street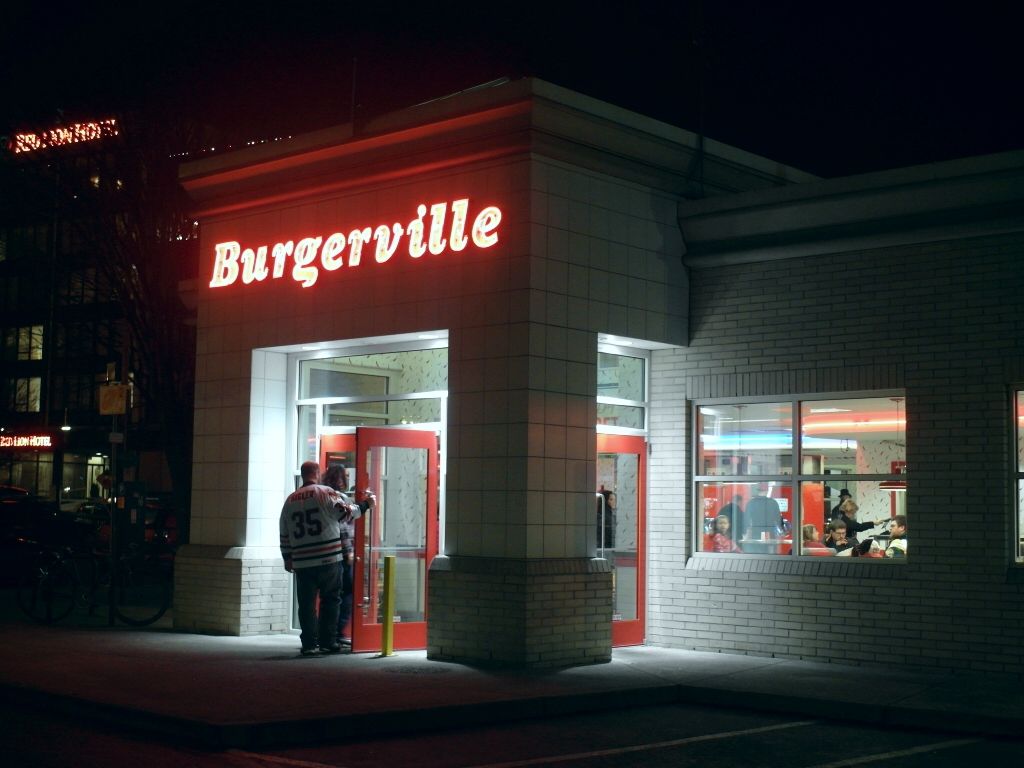 Following a hawks fan to Burgerville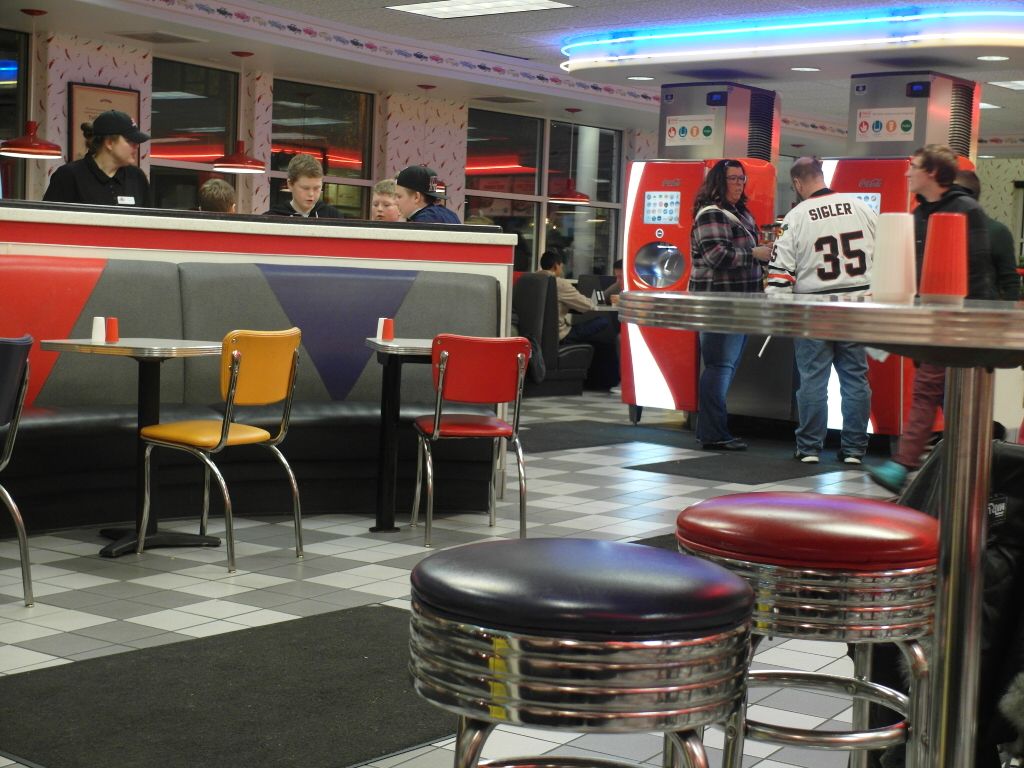 Nope, we're not stalking this hawks fan

Menu at Burgerville
After much consideration, we finally settled for the half pound colossal cheese burger with a basket (which actually means a meal – with fries and drinks) for 9.89USD…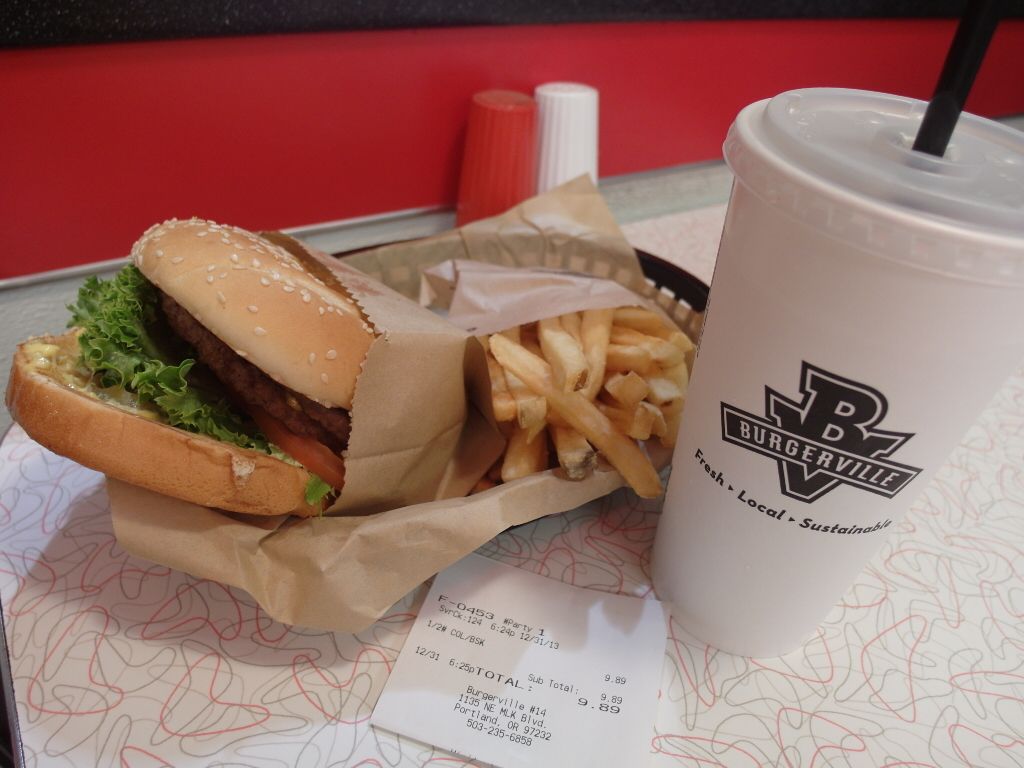 Colossal Cheese Burger – Tasty US Beef!
The fun thing about our trip to Burgerville was this machine…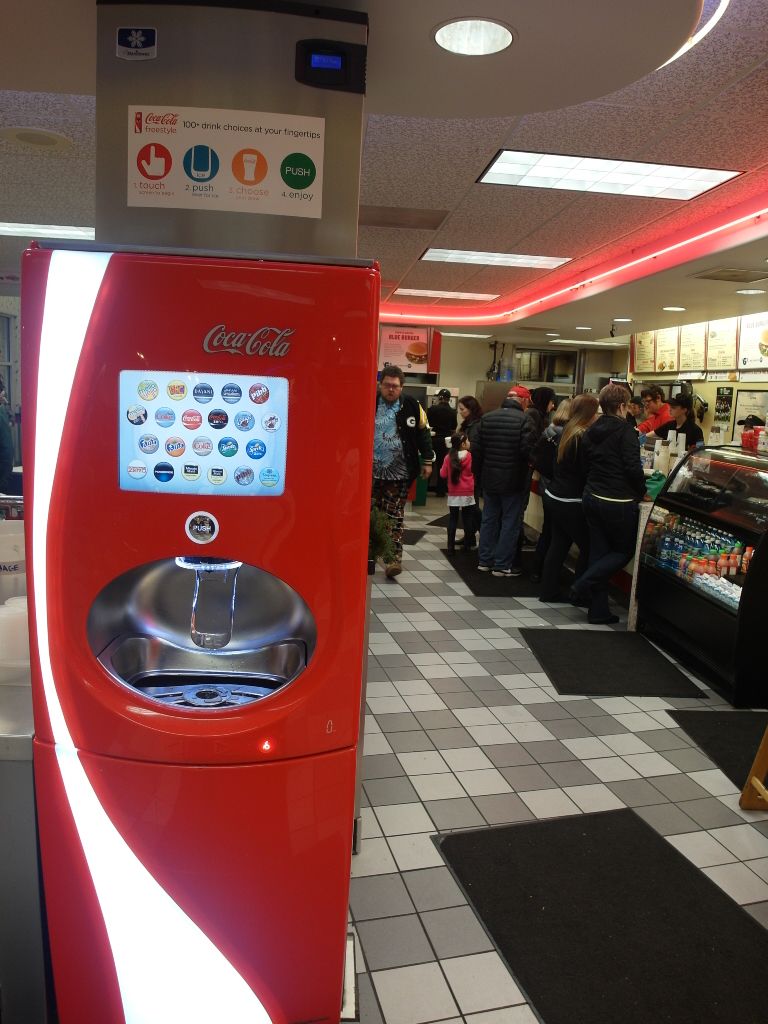 Cool touch screen drinks dispensing machine
The really cool thing about this machine is that it actually dispenses over 100 different types of drinks! From this machine, we had coke lime and vanilla root beer! For each drink, you'll choose the primary taste (i.e. Coke, Sprite, Root Beer etc.) then a secondary choice of raspberry, lime, lemon etc appears! With these combinations, you can enjoy over 100 different drinks through just this one machine! Cool huh?!
Pre-match Activities inside Moda Center
Before the start of the match, there were many things going on…

Waha 50 50 pot – 50% of the pot goes to the winner while the other 50% goes to support youth / hocket initiatives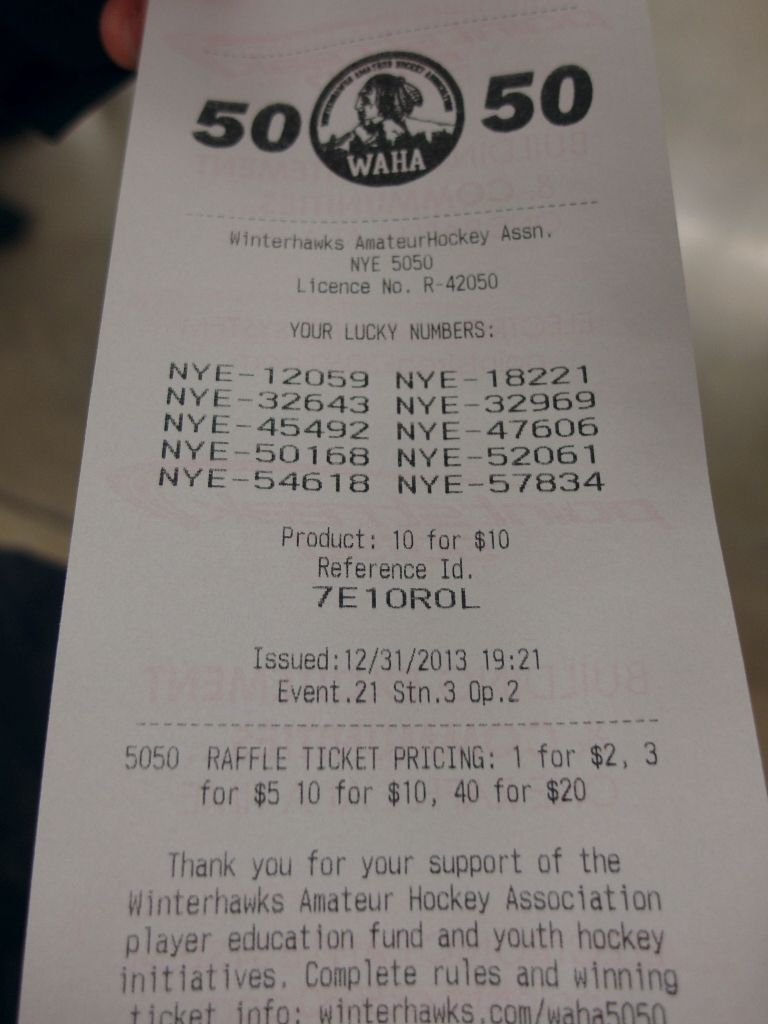 Bought a ticket – Did not win though 🙁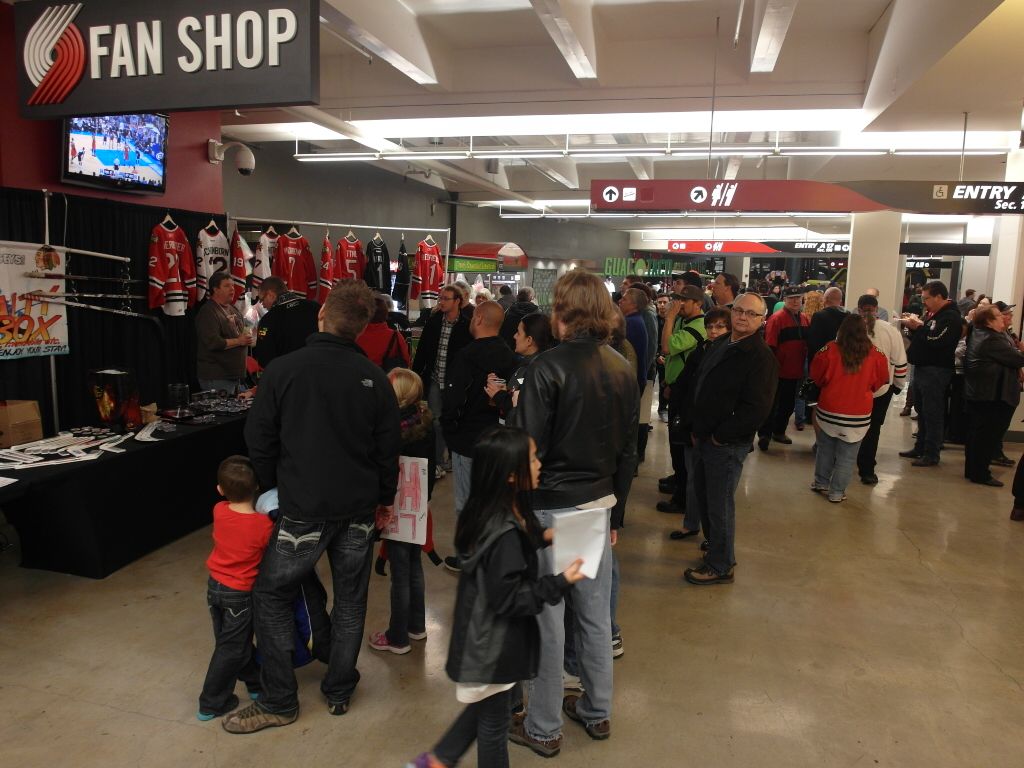 Watch a Portland Trailblazers match or buy a Winterhawks jersey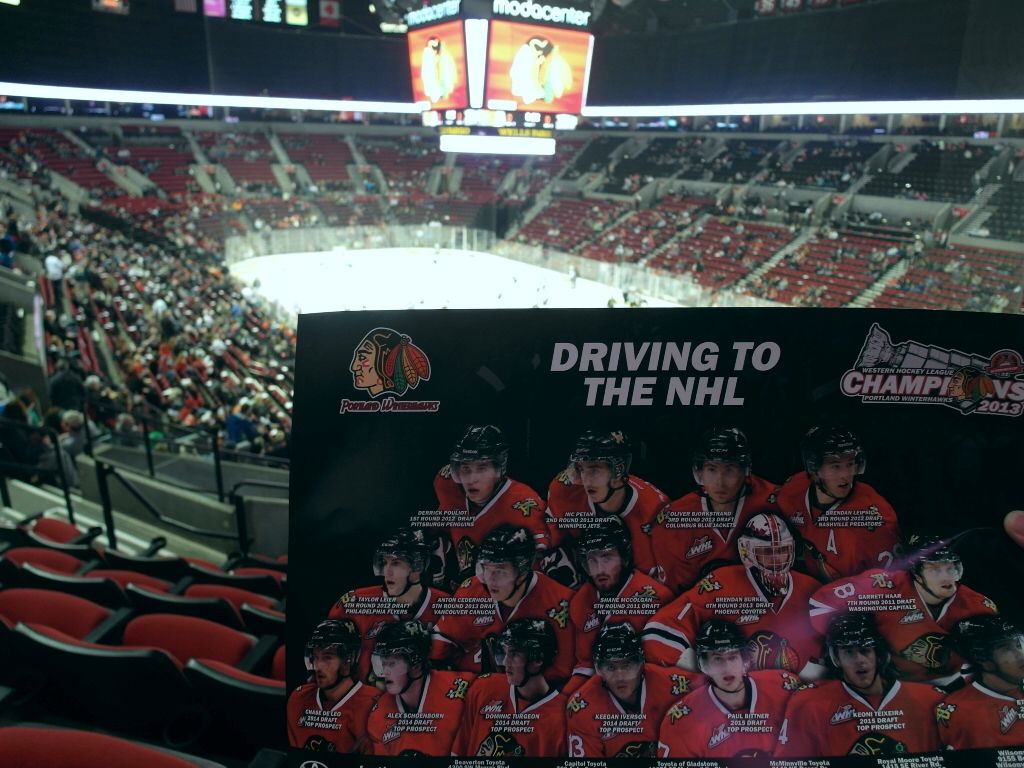 Rose Bud Cheerleaders gave out posters to show which Winterhawks players graduated to play for NHL teams
Speaking of NHL, we then confirmed that we were actually watching a WHL (Western Hockey League) and not NHL (National Hockey League) game! Turns out that Winterhawks is made up of players from 15 to 20 years of age and this posters showed some of the past players that went on to play for NHL teams. The funny thing was that eventhough it was sort of like a high school match, there were more than 10,000 fans that turned up for the match! So much more than S-League! 😮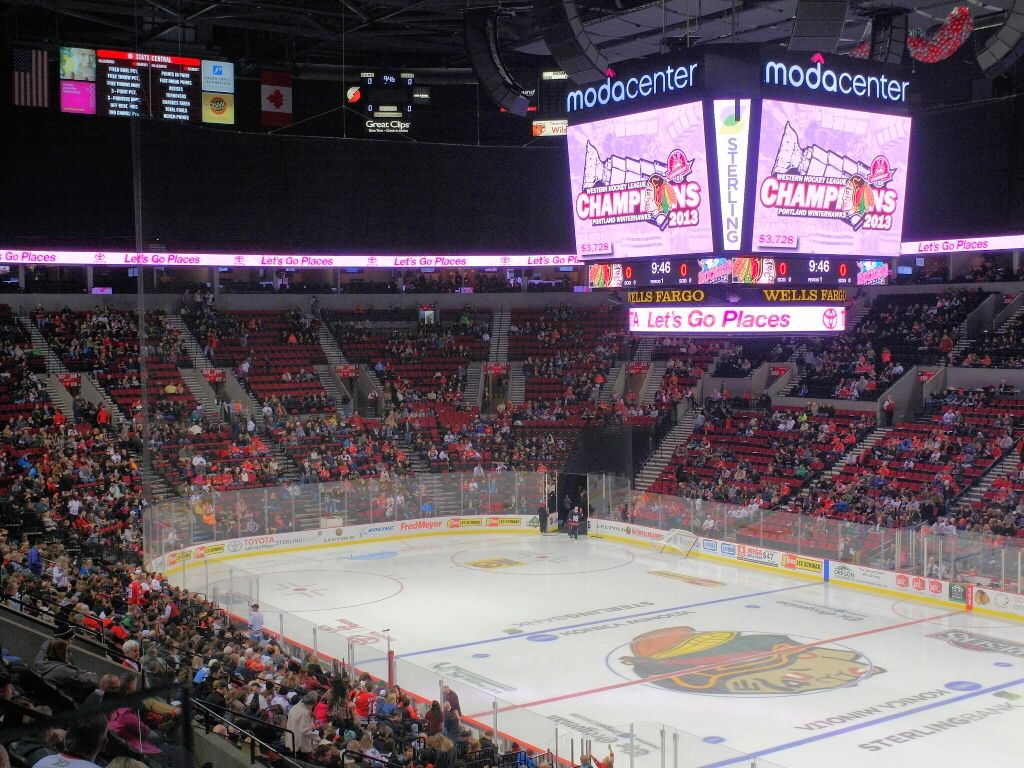 Crowds starting to fill the stadium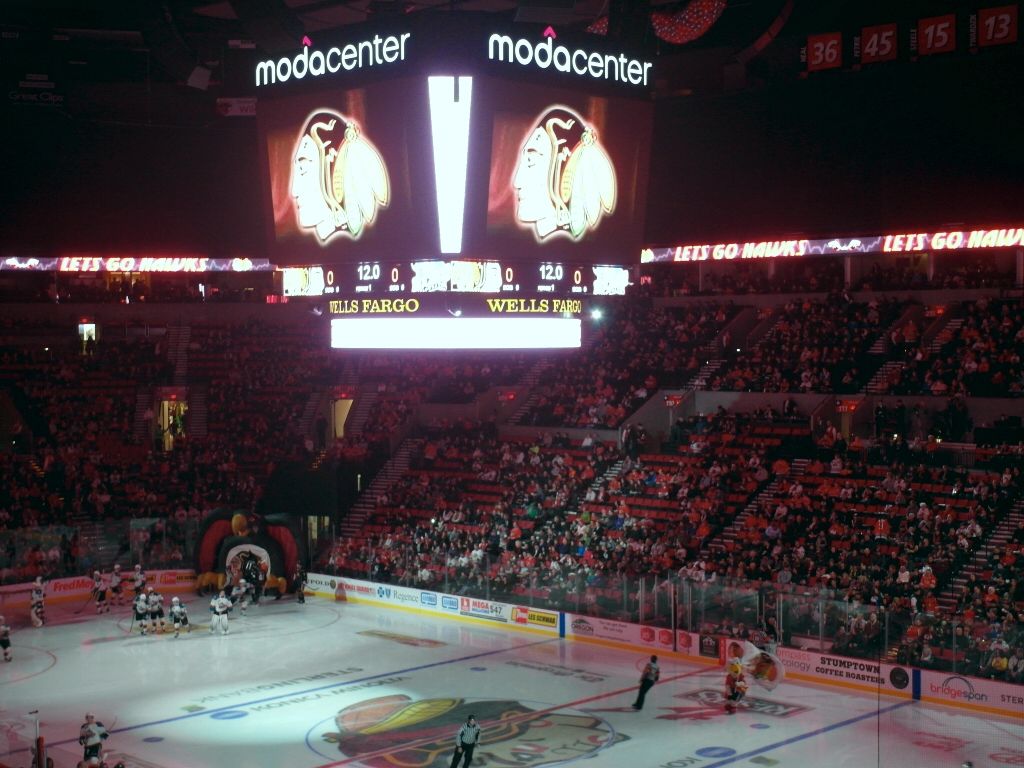 Introducing the players of Winterhawks into the arena
Portland Winterhawks vs Kelowna Rockets

Teams warming up before the match

Into the thick of action between Portland Winterhawks and Kelowna Rockets
We really enjoyed the game because of the fast paced, adrenaline-filled, action-packed, testosterone-charged game! There were many occasions where the players really slammed each other into the glass and got into fights! But the game itself was really exciting…Watch…

Can you see the puck?!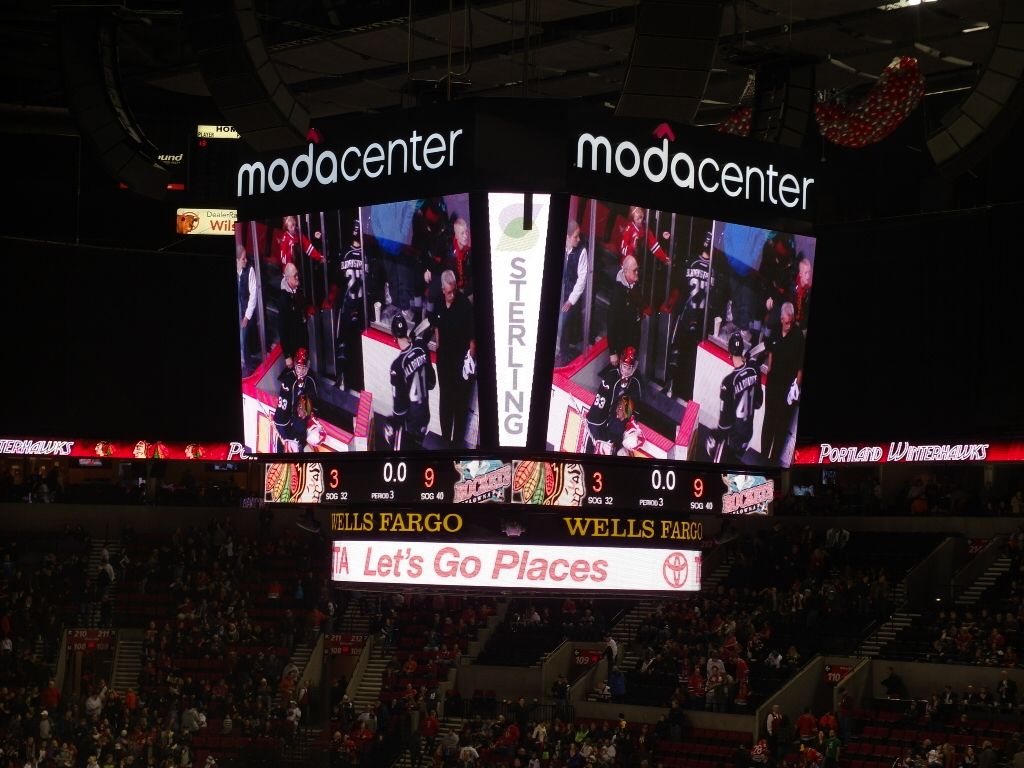 Players changing during the match
The match that we watched was the New Year's Eve 2013 match between the Portland Winterhawks and Kelowna Rockets. As we watched the match, we realised that we were actually surrounded by Rockets fans, in particular 2 really cute kids who sat behind us. Although the home team was the Winterhawks, the kids behind kept shouting "Go get 'em!", "Go Rockets Go!" , "Fight Fight Fight!" …it was as if we had live commentary right behind our seats! The match was eventually won by the Rockets 9 to 3. However, on the few occasions that the Winterhawks scored, the stadium went crazy! Watch…

Portland Winterhawks Celebration
There's also a funny side story going on here. Notice the boy in the video who turns behind while celebrating? He was particularly agitated when the Rockets scored against his team and especially so when the boys behind cheered really loudly. So when the Winterhawks scored, he turned and celebrated as if to say "Take that you Kelowna Rockets supporters!"
What you can expect during intervals of ice hockey matches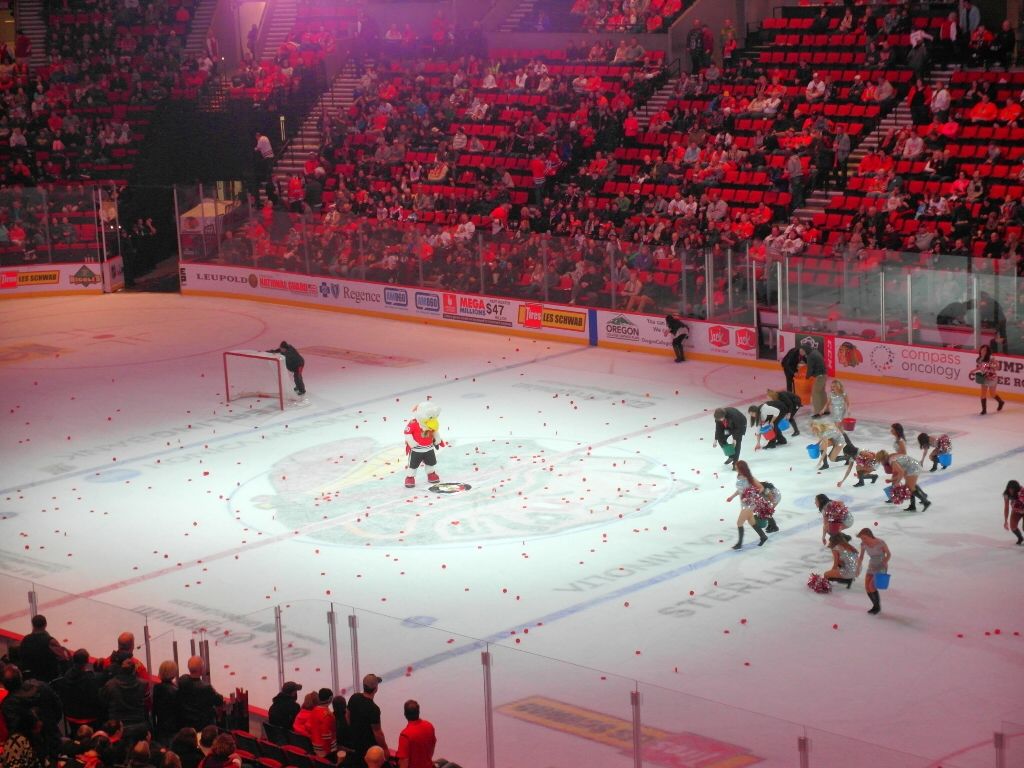 Chuck-A-Puck
Chuck-A-Puck is a game where fans are asked to purchase rubber pucks and during this segment, they would have to throw their puck as accurately as they possibly can towards the bulls-eye in the middle of the ice hockey rink! The puck closest (or inside) the bulls-eye will win the cash prize!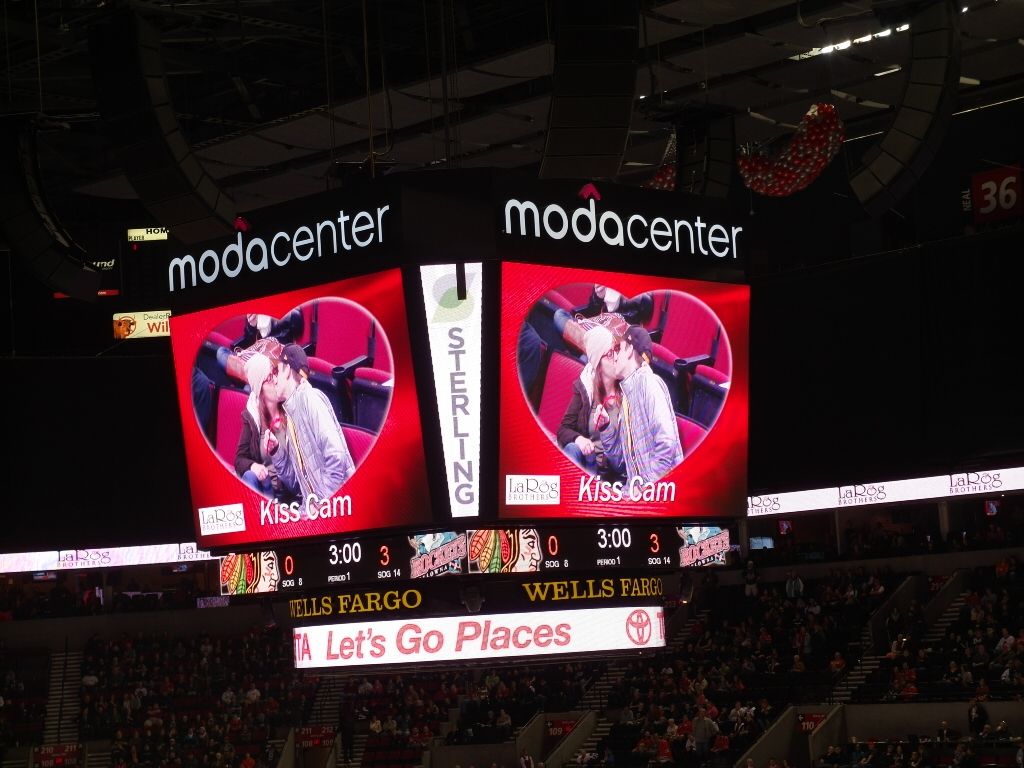 The Kiss-Cam
Finally got to see the kiss-cam as well! The kiss-cam is actually just a little game whereby once the camera features a couple, they would kiss for the screens! As simple as that! If you remember, during the movie anger management, Adam Sandler and Jack Nicholson kissed because they were featured on the kiss cam! This night, all couples except 1, kissed for the screens. The "couple" which didn't? Was a feature of a young man sitting next to an old lady, the young man just shaked his head…

Rose Bud – Cheerleaders of the Portland Winterhawks
And of course, the Rose Bud – Cheerleaders of the Portland Winterhawks came on for performances during intervals as well.
If you enjoyed our content, "Like" us on Facebook Today!

Related Posts
This is part of our coverage of San Francisco, Seattle and Vancouver USA. Check out these posts if you're visiting the West Coast of USA!
Top 5 Things to do and Attractions in Vancouver Washington USA!
Top 11 Things to do and Attractions in San Francisco USA
Top 8 Things to do and Attractions in Seattle USA!
Things to do and Attractions in Eureka California!
Metropolitan Grill Seattle : Are the steaks worth it?
Seattle Underground Tour by Bill Speidel : A tour not to be missed!
Seattle Space Needle , Chihuly Garden and Glass and the Monorail to Westlake Center
World's first Starbucks in Seattle – Do not be confused!
The Crab Pot Sea Feast : A Seattle MUST TRY!
Pike Place Market : (Possibly) Seattle's Top Tourist Attraction!
What's YOU MUST DO at San Francisco's Fisherman's Wharf!
Pizza and beers at Umbria San Francisco!
Great Eastern Restaurant Chinatown San Francisco : Even Obama visits it!
The steep slopes of San Francisco : A Pictorial Post
San Francisco's "Crookedest Street" at Lombard Street!
Scenic Oregon Drive from Vancouver to San Francisco!
Travel Through Time with Historic Monuments at Vancouver Washington!
Vancouver Washington's Natural Wonders!
Catching Portland Winterhawks in action after Burgerville Meal!
Why You should eat at Beaches Restaurant than McMenamins in Vancouver Washington
Red Lobster….FINALLY!
Inn at the Market Seattle : All about Location Location Location!
San Remo San Francisco : Hotel with a PRIME location!
Palace Hotel San Francisco : A great mix of History, Class and Luxury!
Heathman Lodge Vancouver Washington : One of our best hotel stays EVER!
Hilton Vancouver Washington : Classy Stay & Room with a View!
All in all, we had a wonderful experience of watching an American ice hockey match "LIVE"! The match itself was really exciting and the fringe activities also got the fans interested as well! We will definitely try to catch a NHL game if we can for our next trip to the USA (along with NBA and MLB games)!
Related posts: