There was so much planned for the second day of our trip! We had arranged to meet Long at the hotel's lobby at 10.30am for our Cebu City private day tour but we wanted to explore the neighbourhood too so we woke up early and went for a stroll, looking for breakfast. We eventually settle for Alberto's Pizza (nope, we did not have pizza, check out what we had by clicking on the link). We headed back in time to the hotel to meet Long, and our first stop was CnT Lechon! Haha…more food! Ahhh…i miss the crispy skin and tender meat *dreamy look*

Half kg of delectable crispy skin and juicy meat at CnT Lechon! – You may be visiting 2fatbears.com in the near future if we keep up our eating antics! :p
Soon we began our trip proper and learned about Cebu's history at our first stop: Cebu Monument. As we could not stop along Colon street, we took a couple of photos and videos of the old street. The City Hall, Magellan Cross and Basilica del Santo Nino were around the same area so we covered these fairly quickly. It also started to drizzle very lightly but when we reached Fort San Pedro, the rain had stopped. We tried to remember the dates in Cebu's history when we were walking around the Independence Plaza but found it really hard
We then spent about an hour and a half at Cebu Museum as there were 6 different galleries that showcased the different periods of Cebu's history. We were not very keen to visit the Taoist temple but we were curious about the "Berverly Hills of Cebu" and wanted to check out the huge and expensive bungalows. The view from the temple was nice but it was nothing compared to the view from Tops. We wanted to stay till it was dark for a night shot but it was getting chilly and we did not pack a light jacket in our bag. But we still enjoyed ourselves, watching the skies changed colours as the sun set, enjoying our chilled San Miguel Lemon flavoured beer and SML.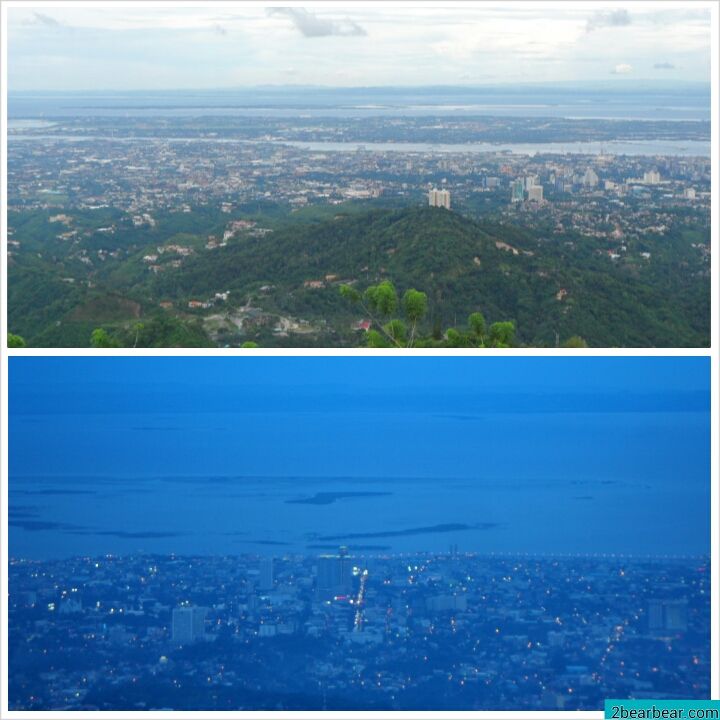 View of Cebu City from Tops in the Day and after Sunset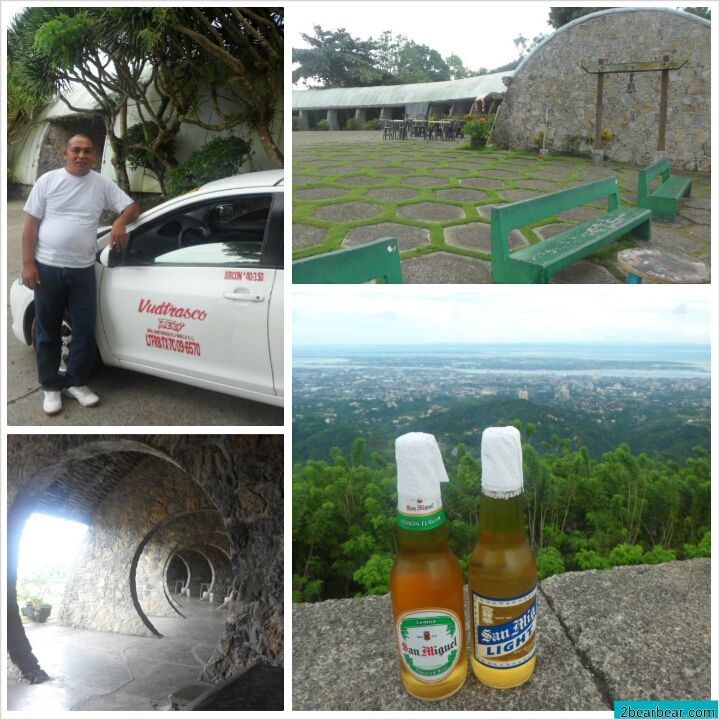 Tops Observation Deck, San Miguel and our driver Long
Long drove us back to our hotel by 8.30pm. We wanted to pamper ourselves so we went up to the Twin Peaks Spa for facial at only 400 peso each. Kate had the extra indulgence of pedicure at 100 peso and had her nails painted bright fushcia pink
If you enjoyed our content, "Like" us on Facebook Today!

For your convenience, we have arranged for the best hotel deals in Cebu right here!
People usually think that Cebu is all about beaches and clear waters. But in fact, there are also other interesting attractions, history and food to indulge in. Stay tuned for the 3rd day of our Cebu/Bohol trip tomorrow!
Related posts: