Day 5 is a lazy day for us. We woke up late and enjoyed the wonderful breakfast at Peacock Garden Bohol.
We had some time to stroll around the compounds of Peacock Garden again before we packed our bags. We really cant bear to leave this place 🙁 Soon, we were at the reception checking out and paying the bills. It was a fast and smooth process. As the reservation included 2 way transportation, the car was ready to bring us to our next destination, Amorita Resort.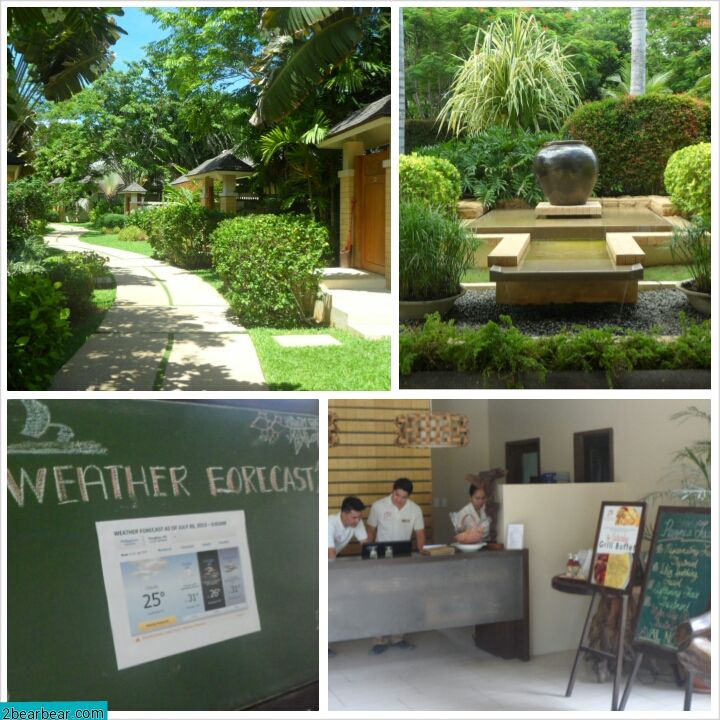 Lobby and surroundings of Amorita Resort
The weather for the day was a cloudy 25deg Celsius and it was a nice walk along the beach. There were many local and foreign tourists enjoying the warm waters and very very soft sand. Many people were doing "mud bath" in the shallow waters, and some experienced locals were looking for sea urchins. I was offered to taste one…fresh from the sea! A new experience! However, my tummy wasn't feeling too good that night though. Kate enjoyed an one-hour foot massage for 300 peso. It was soooooooo relaxing to lie on the beach, feeling the sea breeze, and getting the soles of your feet rubbed. After that, we went along the beach to share the joy with the kids by giving out our helium balloons. Many kids were thrilled by the balloons 🙂

Swimming pool and view of Alona Beach from Amorita Resort Bohol
After washing the sand away, we dipped in the pool and enjoyed happy-hour priced San Miguel Light while watching the sun set before our eyes. We felt thankful for what we have been blessed with, and can't wait to spend the brand new day ahead together.
To end of the day, we had a hearty meal at Saffron.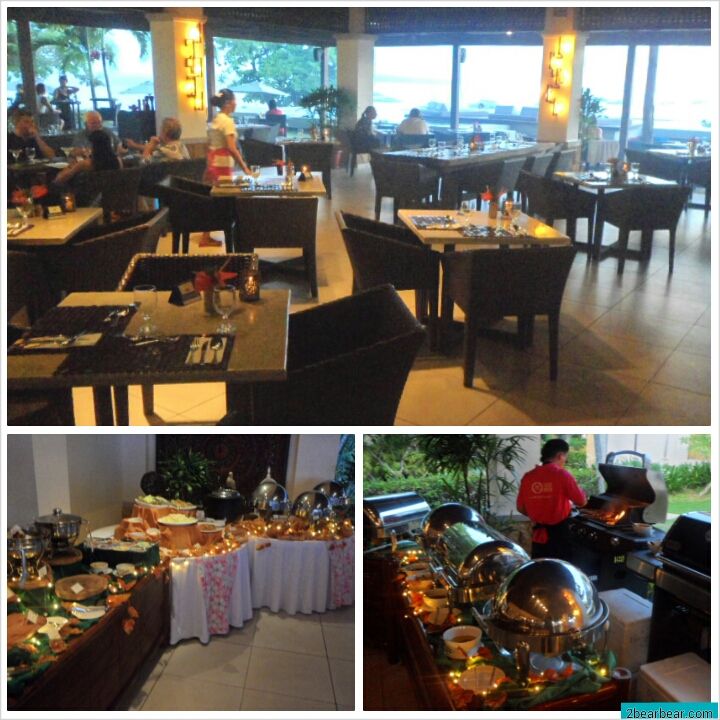 Grill Buffet Dinner at Amorita Resort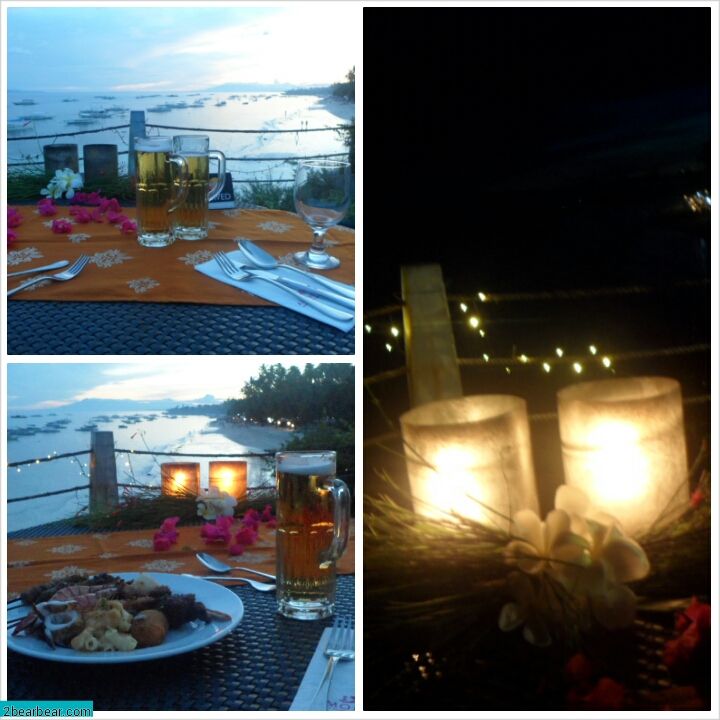 Romantic Dinner for 2 at the Deck overlooking Alona Beach
We slept early that night as we have to be at the beach gate at 5.30am the next day for our Dolphin and Island Hopping Tour! 🙂
What a lazy day indeed! Stay tuned for day 6 of our Cebu/Bohol trip! More beach activities and clear blue waters ahead!
Related Posts
Cebu
8 Things to do and Attractions in Cebu Philippines!
How to get from Singapore to Cebu?
Oceanjet ferry from Cebu to Bohol: Fast and comfortable
CnT Lechon: The Best Lechon in Cebu?
Golden Cowrie Restaurant Cebu: For Authentic Filipino Food!
Eat, shop, eat, shop, till we drop in Cebu!
Filipino Breakfast at Alberto's Pizza Cebu!
Ayala Mall Cebu : Do What The Locals Do!
City Suites Ramos Tower: Good location with Great view!
Castle Peak Hotel, Cebu, Philippines: Good location, Low price!
Breakfast at Bo's Coffee: One of Philippines' top specialty homegrown coffee shop
Bohol
4 Top Attractions and Things to do in Bohol Philippines!
Peacock Garden Bohol : Awesome Premier Infinity Pool and Seaview Room!
Bohol Countryside Tour: Chocolate Hills, Tarsiers and More!
Amorita Resort Bohol: My little love…
Dolphin and Island Hopping Tour (Pamilacan, Balicasag, Virgin sandbar): A day of chasing dolphins and turtles
Related posts: