It was an early start but we were not at all tired as we were looking forward to this trip to the islands and to spot dolphins!
Below are the highlights from the Dolphin and island Hopping Tour in Bohol…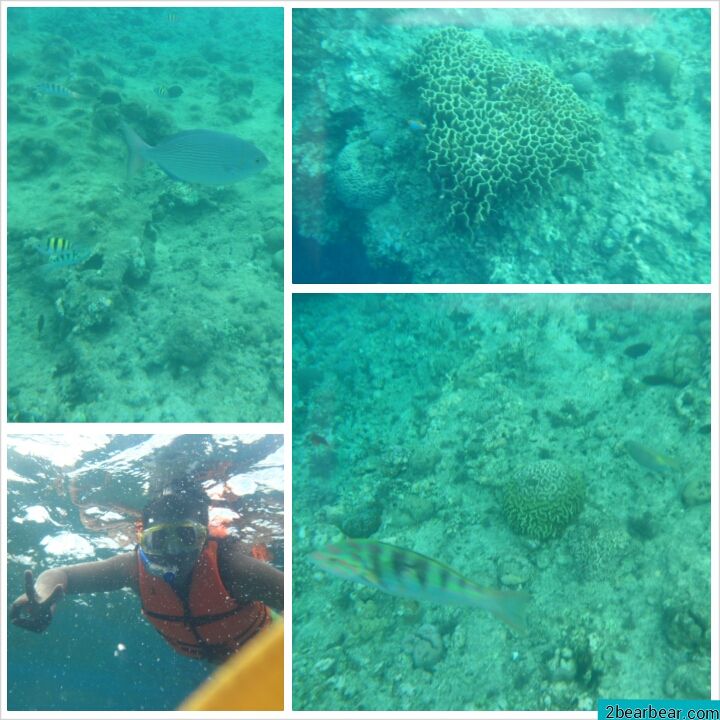 Tom snorkeling with corals and fish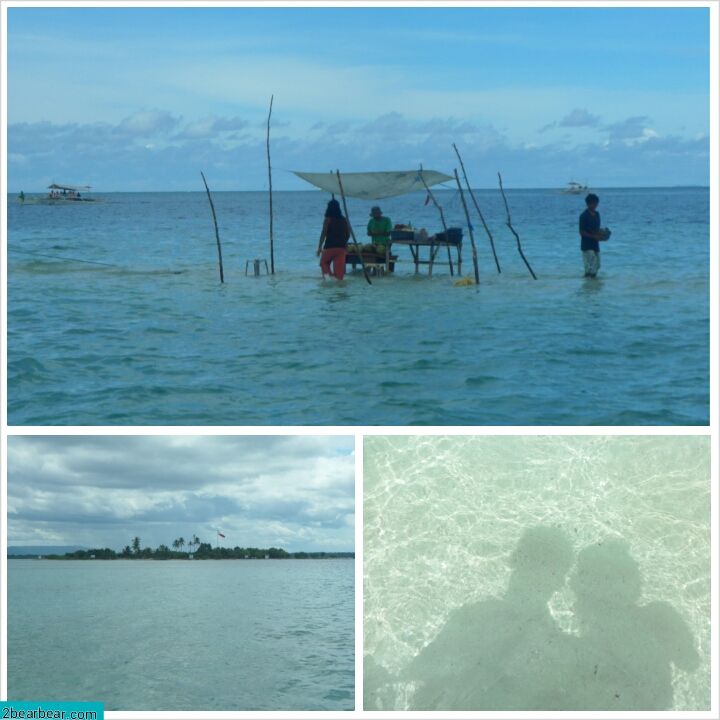 Virgin Island Sandbar with locals selling coconuts and sea urchins
We were back in Amorita Resort at around 2pm and we can't wait to laze in the pool and sip our drinks! Wait a minute! Isn't this what we already did yesterday???!!!
This time round we had Mojitos but the bartender took really long to make the drinks and they were greenish in colour. Hmmm…not the usual Mojitos we normally drank. Perhaps most people here go for the beer and the cocktails are not ordered that often. We also felt peckish and ordered a few dishes, but one at a time so that we can enjoy the food while it is still warm. Sorry, no photos of the food because we've kept the camera back in the room
We highly recommend the pizza – the thickness of the crust was just right!
When we went back to the room, we were pleasantly surprised by the pastries in the room for the turndown service. We decided to order a cup of cappuccino (smiley face!) to go with the pastries, as well as the Turon de Bohol which turned out to be the nicest dessert we have eaten. Check out the photo!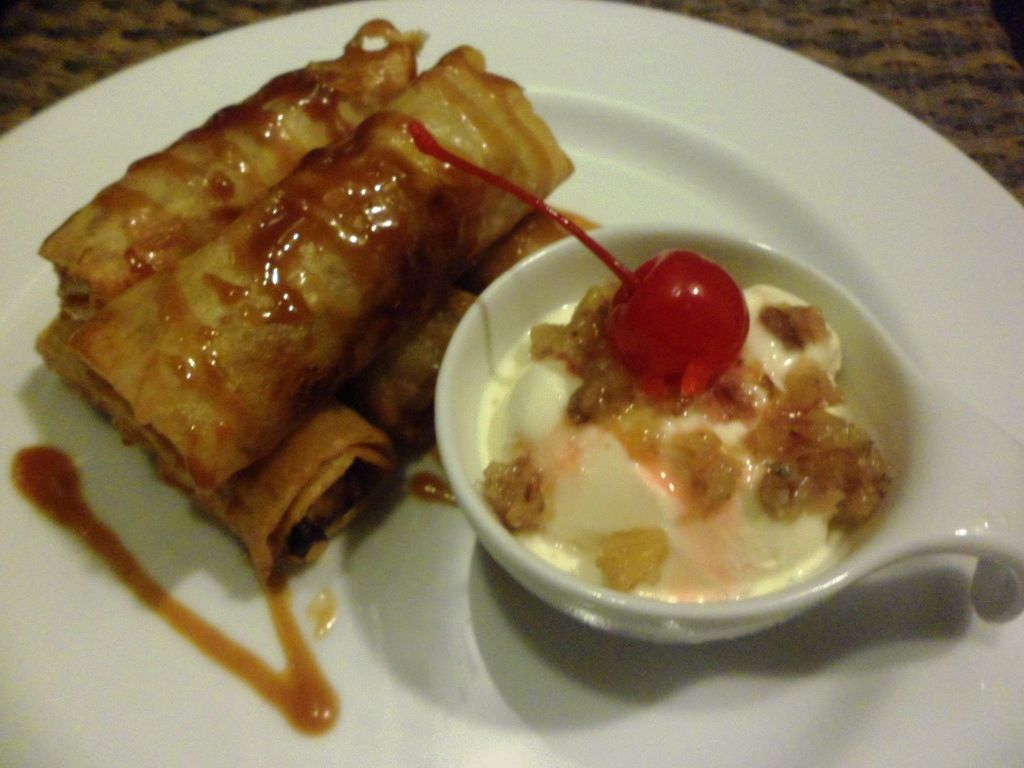 Turon de bohol – Banana Jackfruit Springroll with caramel sauce and ice cream (210 pesos)
We did remember to brush our teeth after the sweet treats. Heh. Good night world!
If you enjoyed our content, "Like" us on Facebook Today!

For your convenience, we have arranged for the best hotel deals in Bohol right here!
Too soon, it was time to return to Cebu. We spent a couple of days in Cebu to round our trip before returning home to Singapore. Stay tuned for day 7 of our Cebu/Bohol trip tomorrow!
Related posts: