Changi Village Food Centre is one of the most famous food centres for Singapore Hawker food. Other famous ones include ABC Brickworks market , Golden Mile Food Centre and Chomp Chomp Food Centre!
What's there to eat at Changi Village Food Centre?

Nasi Lemak and Longan Red Tea Pudding at Changi Village Food Centre
There are many Nasi Lemak stalls at the Changi Village Food Centre and we came upon the international muslim food stall's nasi lemak because of its long queue! Long queues equal good food right? So we joined to find out. The wait was only slightly more than 5 minutes and we ordered the fried chicken set. The price was quite steep at $3.50. In terms of quantity, you get an additional piece of drumlet. The chicken was excellent! Crispy on the outside and tender yet juicy on the inside. Im actually salivating as I write this! The rice and chili was quite common. Hence, overall, we're not really sure if it's worth $3.5. If it was $2.5, even with 1 less drumlet, we'd definitely recommend it.
Next, we tried the Longan Red Tea Pudding. Yet another famous dessert you must try at the Changi Village Food Centre. Again for $2 bucks, it was a little expensive. But we do recommend it. The taste of red tea in the form of a pudding/jelly was indeed refreshing. Coupled with the evaporated milk, it presented a different form of milk tea altogether!
Battle of the Chicken Chop Ipoh Hor Fun at Changi Village Hawker Centre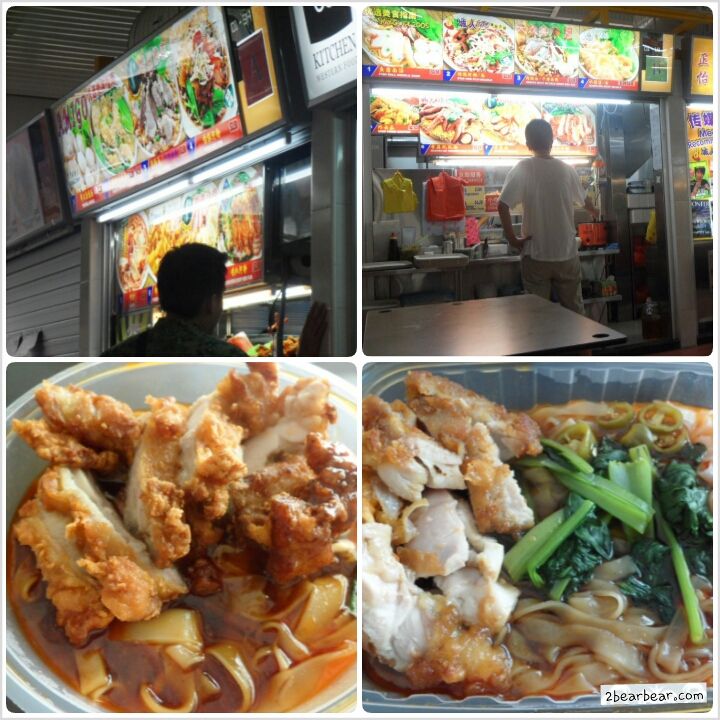 Changi Village Chicken Chop Ipoh Hor Fun
As with the battle of the best chilli ban mian in KL, we decided to settle this dispute of the best Chicken Chop Ipoh Hor Fun in Changi Village Food Centre!
Located right in the middle of the hawker centre, there are 2 stalls that sells the delectable chicken chop Ipoh Hor Fun. If you do not notice carefully, you would think that the 2 stalls are one and the same since the signs on the stalls are very very similar. However, we asked the uncle of stall 1 and he said
"No, we are opposition. It is like Samsung, you have and I have."
There you have it. Since they are "opposition", we've got to settle this dispute right? For Kate, she thoroughly enjoyed stall 1. Actually, stall 1's chicken resembled that of the taiwanese fried chicken. However, I tell you (overwriting Kate's recommendation), Amigo's Chicken Chop Hor Fun is definitely better. Firstly, you see the amount of chicken, it has almost double the amount for the same price of $3.50. Secondly, the chilli is spicy, sweet and aromatic. Thirdly, the chicken itself was crispy, flavourful, chunky and juicy. Last but not least, there was a queue of young army boys there!
So Amigo's chicken chop ipoh hor fun comes out top in this battle!
Yup, it's the left one!
Other foods in the vicinity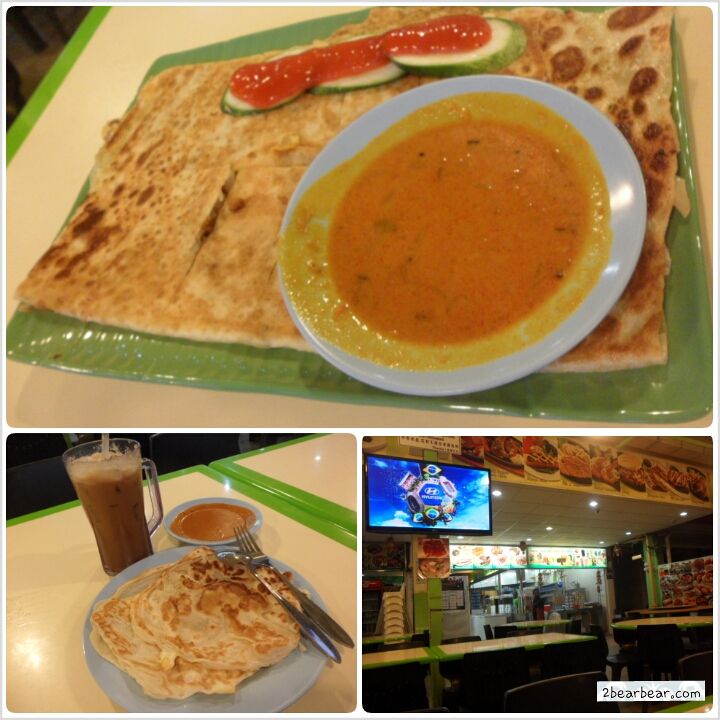 Mutton Murtabak, Egg and Plain Prata at Changi Village
The total price of the mutton murtabak, egg prata, plain prata and iced coffee was only $10. Have you seen the size of this generous mutton murtabak? The prata and murtabak were all CRISPY!!! The curry was rich, bursting with meaty flavours. A little spicy but it perfectly complemented the crispy and fresh pratas. Yummilicious!
How to get to Changi Village Food Centre
To get to Changi Village Food Centre, you will have to first take the MRT to Tampines MRT station and take bus 29. After a long bus ride, you will reach Changi Village Hawker Centre. However, to avoid all the travelling, why not consider a staycation at Village Hotel Changi? It is just a 3 minutes walk to the food centre and there you can enjoy all the great Singaporean Hawker foods that this famous food centre has to offer!
For your convenience, we have arranged for the best hotel deal at Village Hotel Changi right here!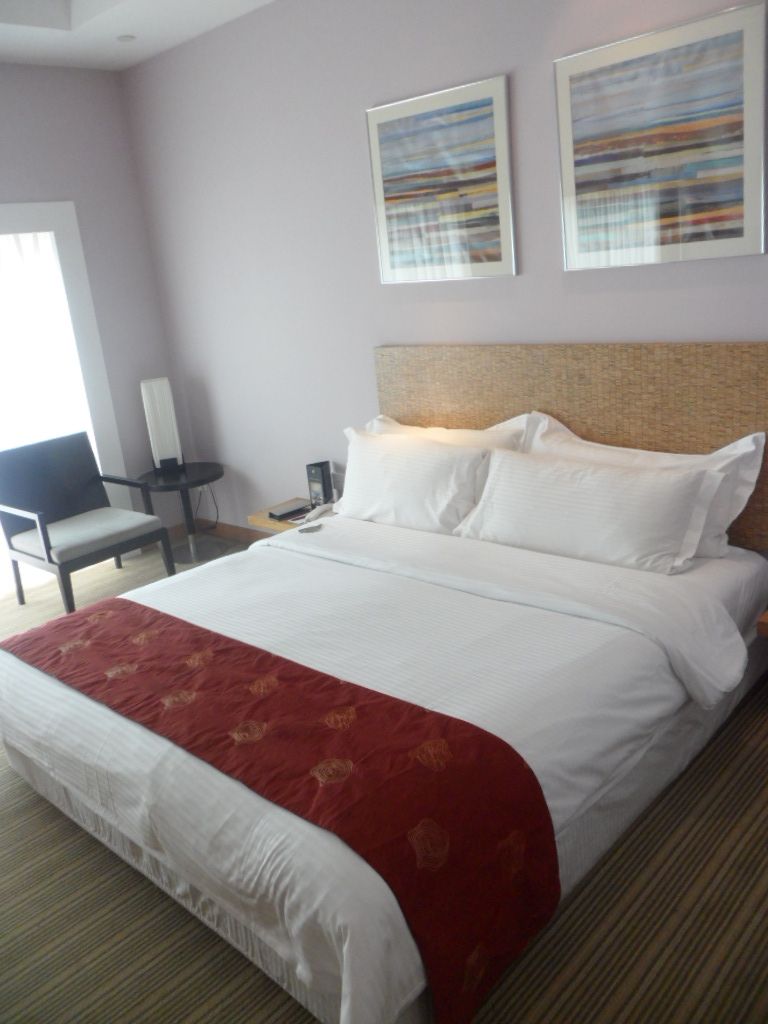 Best Hotel Deals at Village Hotel Changi!
If you enjoyed our content, "Like" us on Facebook Today!

Remember to leave your comments for 2bearbear Singapore Travel Blog in our comments section below!
So if you're thinking of what to eat in Singapore, check out the Changi Village Food Centre! Stat!
Related posts: