Charles Bridge is definitely the most prominent and iconic structure in Prague. Everyone visits Charles Bridge. In fact, without a visit to Charles Bridge, one can be considered not to have visited Prague.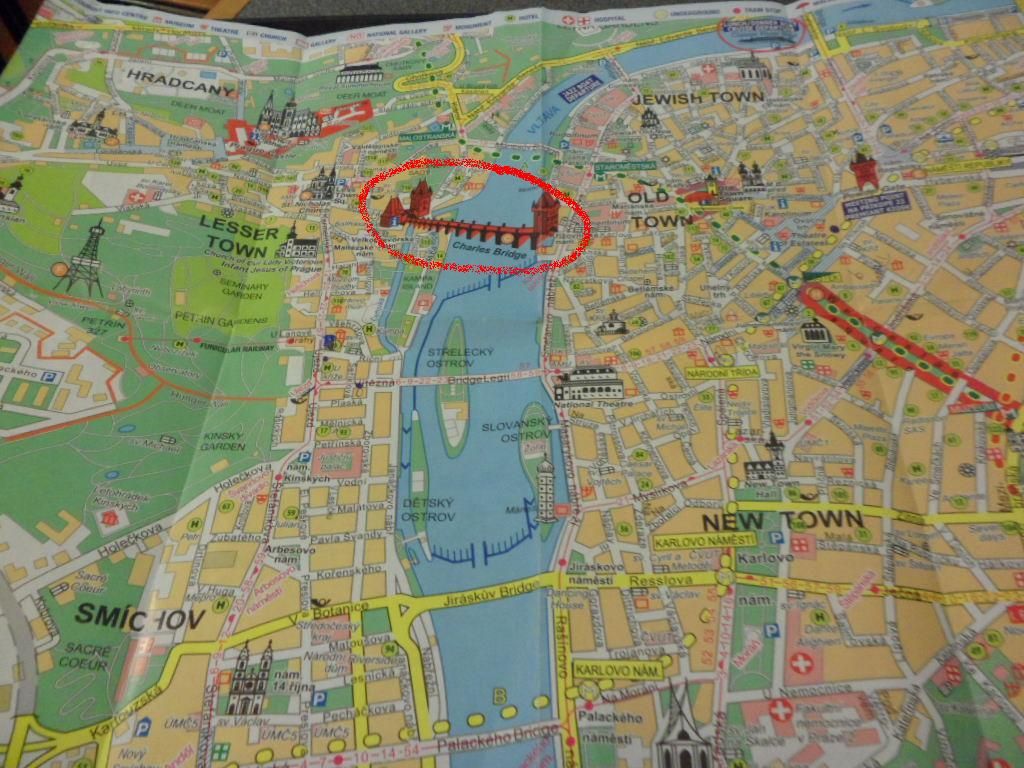 Location of Charles Bridge Prague
History of Charles Bridge Prague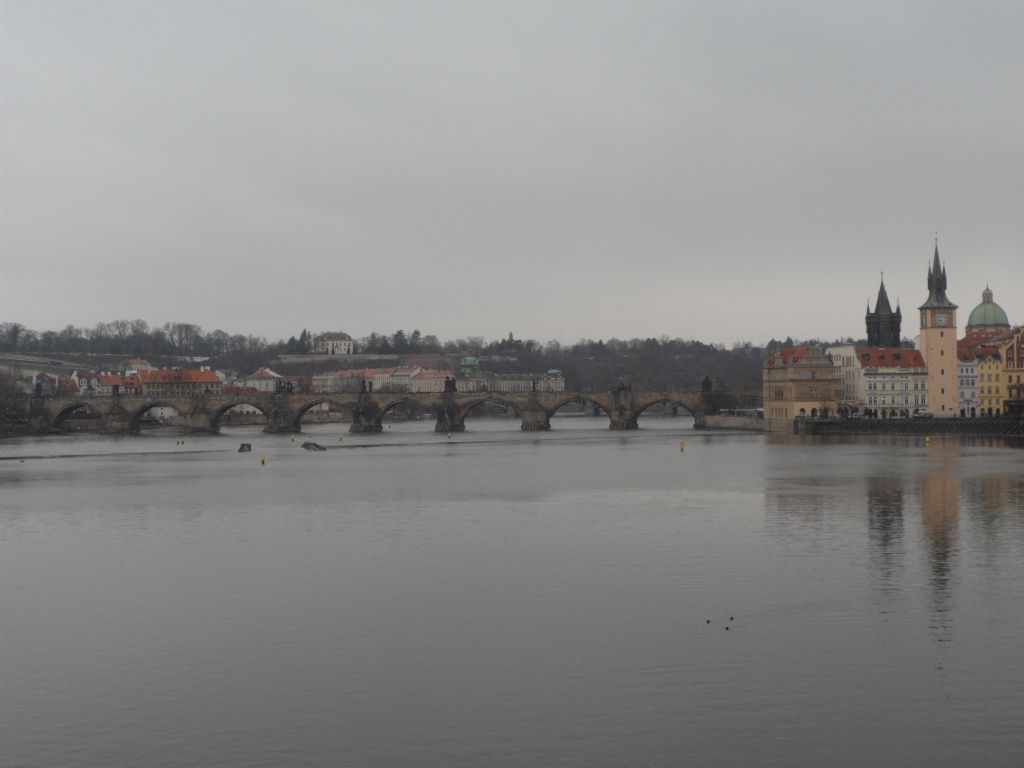 Charles Bridge Prague from a distance
Charles Bridge crosses the Vltava River and this connection made Prague an important centre of trade between east and west Europe. Initially, the bridge was called the Stone Bridge or the Prague Bridge. It was only known as Charles Bridge (as we know it today) since 1870.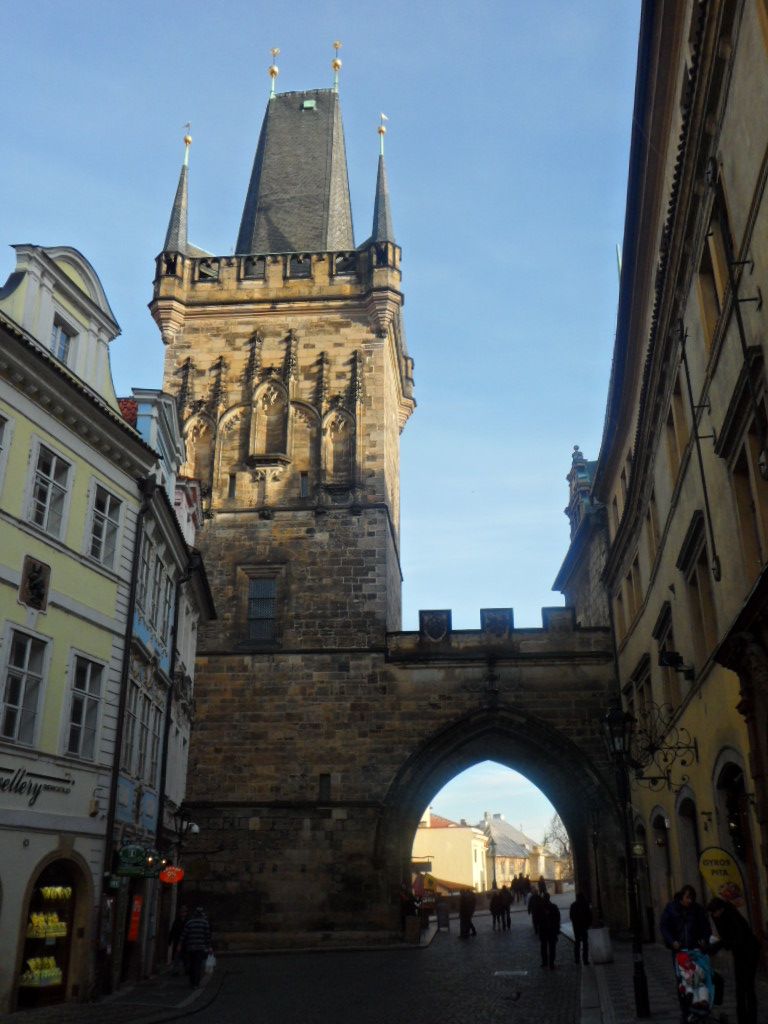 Entrance to Charles Bridge

Another Entrance to Charles Bridge
This entrance is particularly interesting because of the 3 levels that it has. The Moon, Sun and Star Level. These were suggested by astrologers of the time and it was recommended that the odd number pyramid was to be used (i.e. 135797531) for the construction date of the bridge.

Statue of Charles the 4th
There's an interesting fact about the Charles Bridge. It was actually built initially, as a functional construction for jousting tournaments! Can you believe it?! At that point in time, there werent many decorations except for a simple crucifix. However, the desire of the Catholics for ornamentation resulted in 30 statues built between 1600 and 1800AD. Today, there are 75 statues along the bridge.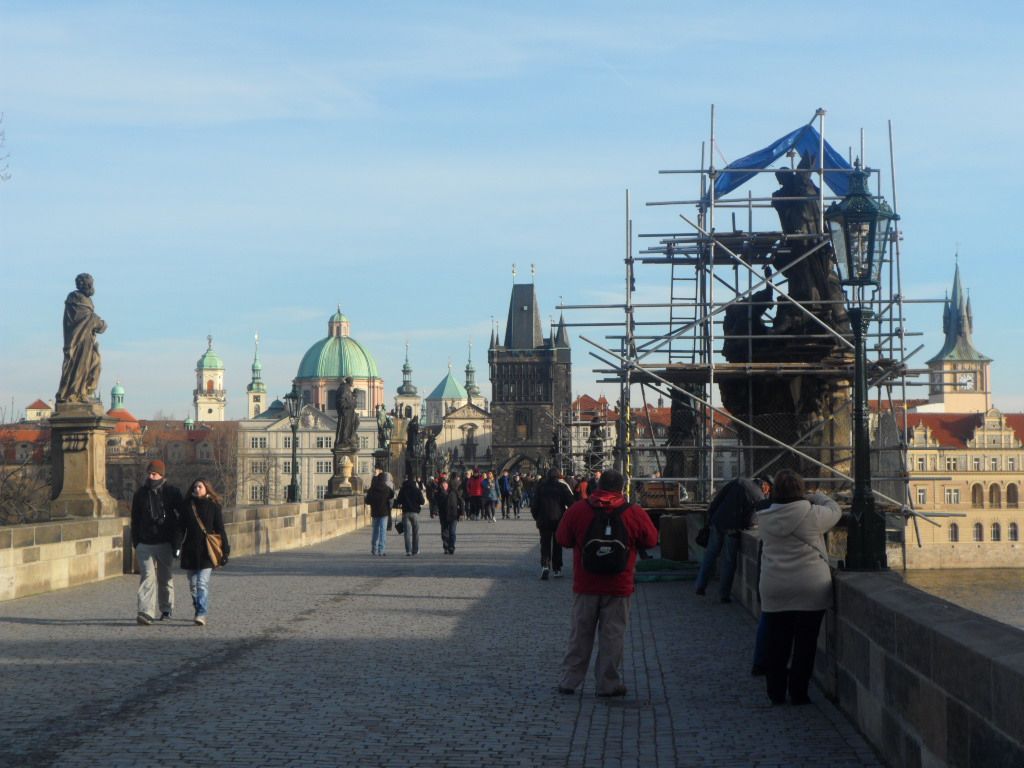 Reconstruction on one of the statues on Charles Bridge
Things to do at Charles Bridge
The bridge is 516 metres long with 16 pillars and 3 bridge towers. In the day, there would be many souvenir shops, performing artistes, painters and even pick-pockets (beware!) on the bridge.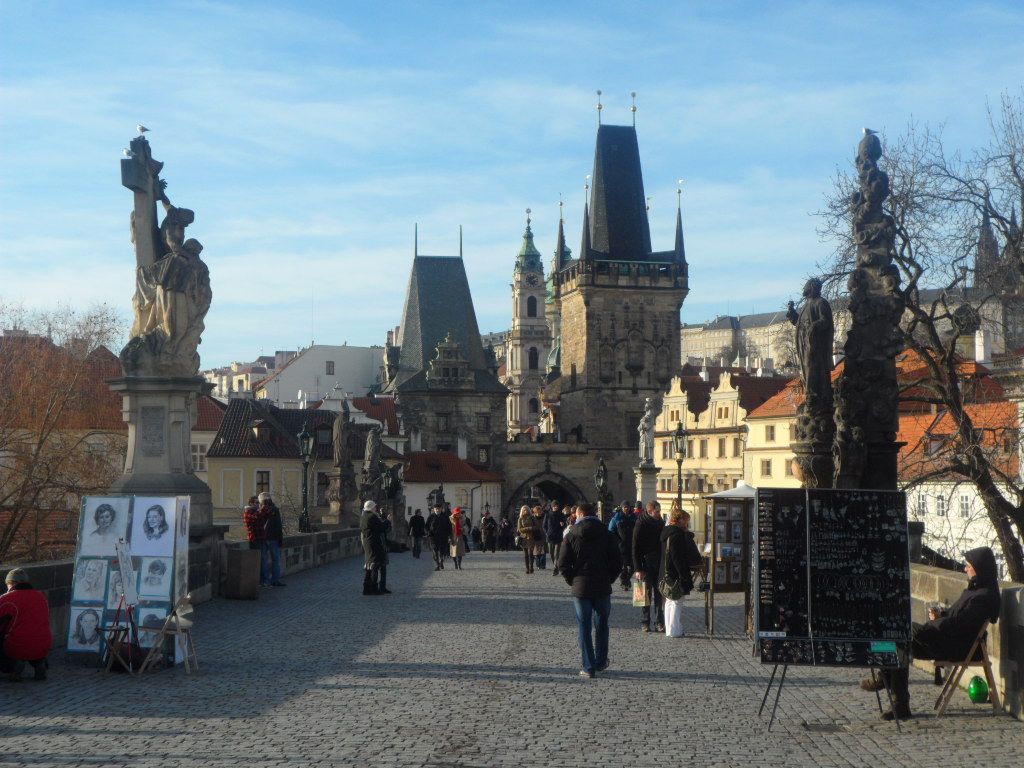 Charles Bridge during the day
Try not to buy your souvenirs here as they are usually more expensive than elsewhere in the city. Kate can attest to that right? :p
Also, from Charles Bridge, you can see many other prominent attractions of Prague…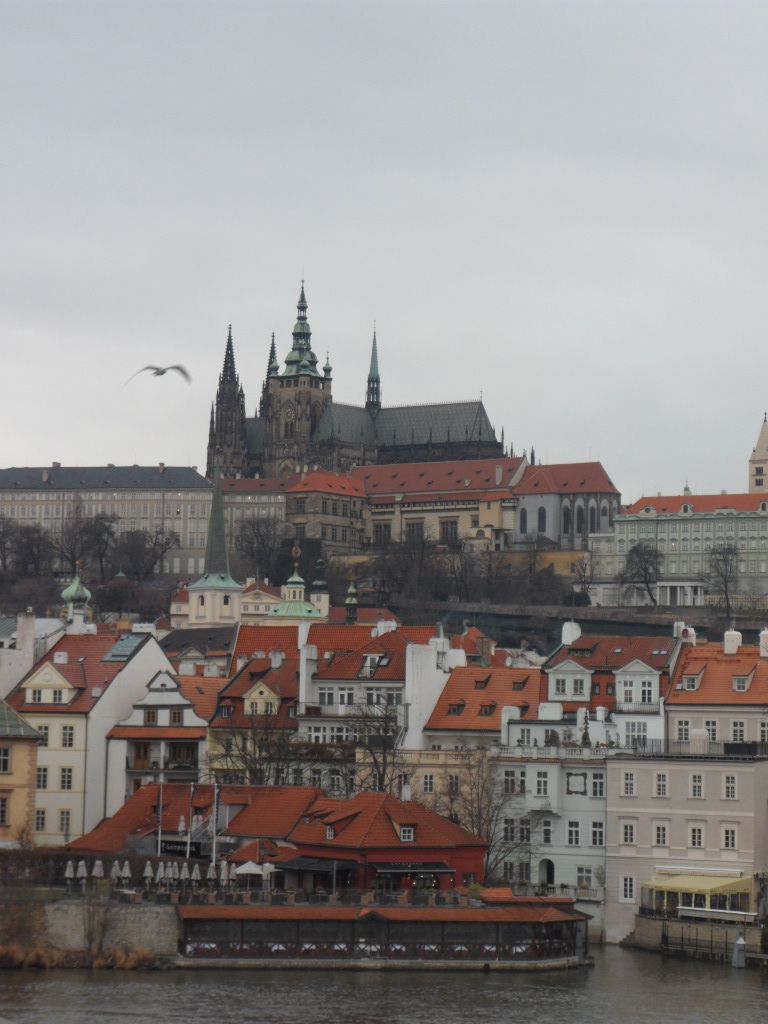 The Famous Prague Castle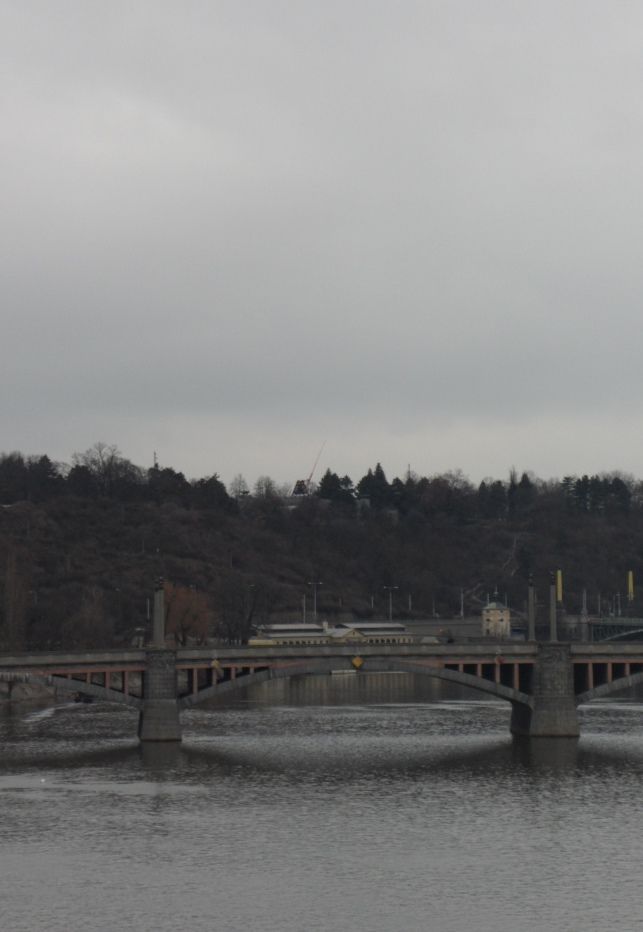 "Money Meter" right at the back – Moves in April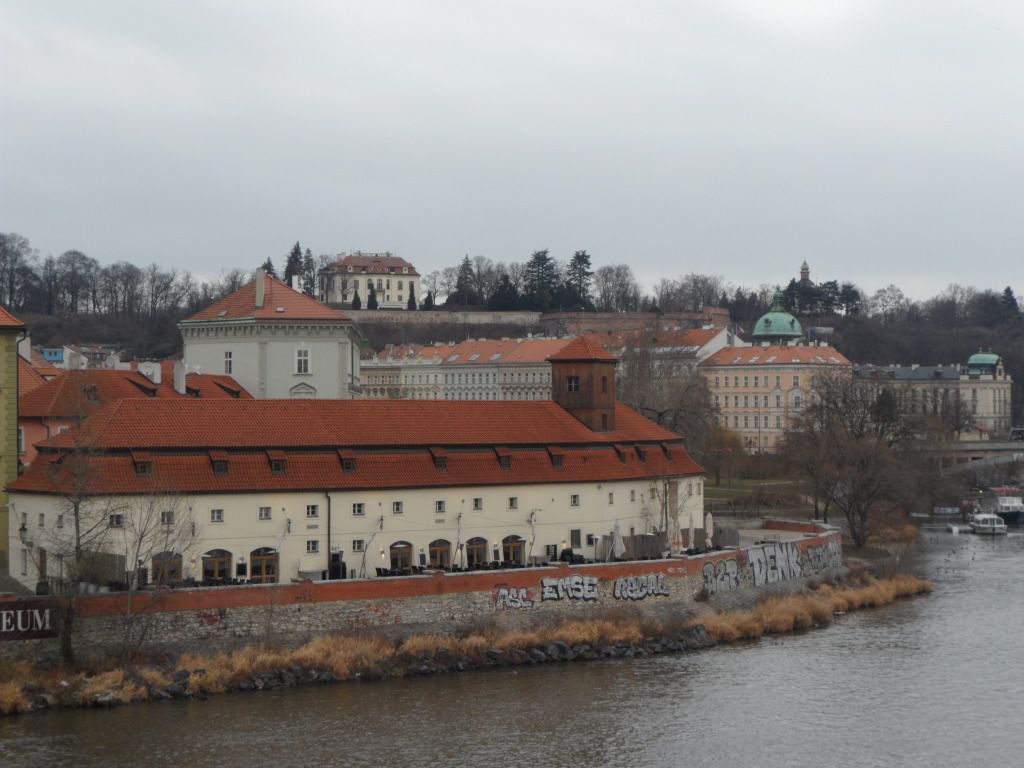 The Prime Minister's House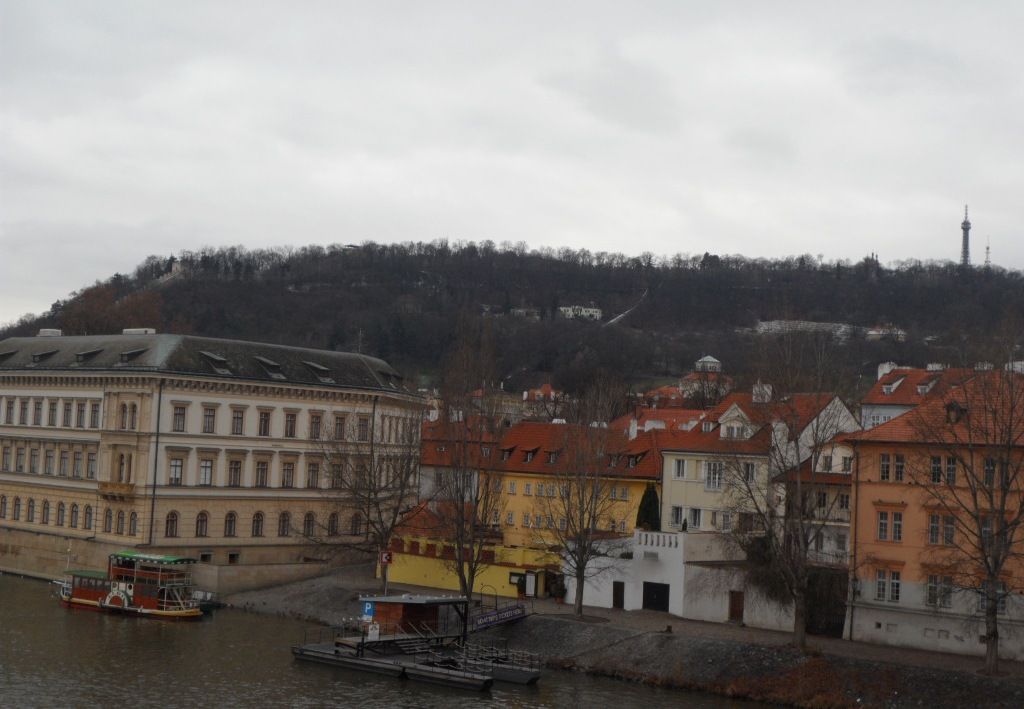 Hunger Wall and Petrin Tower in the distance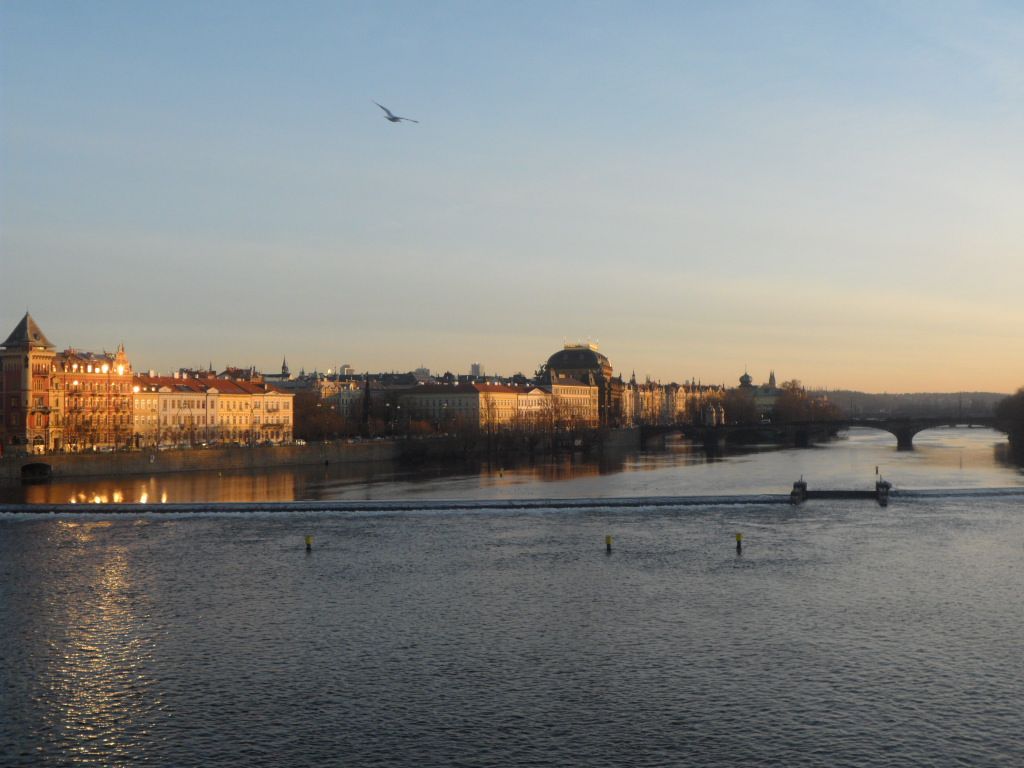 National Theatre
Stories and Legends of Charles Bridge
There are also many stories about which statue to touch to become a millionaire. If you touch other statues, you will have children OR your husband will become obedient husbands. Well, the story goes that one day, a tour guide was bringing a group of tourists along Charles Bridge, he started to say that "if you touch this statue, you will become rich!". MANY tourists started to touch the statue! The other tour guides heard about it and started to come up with variations of these stories!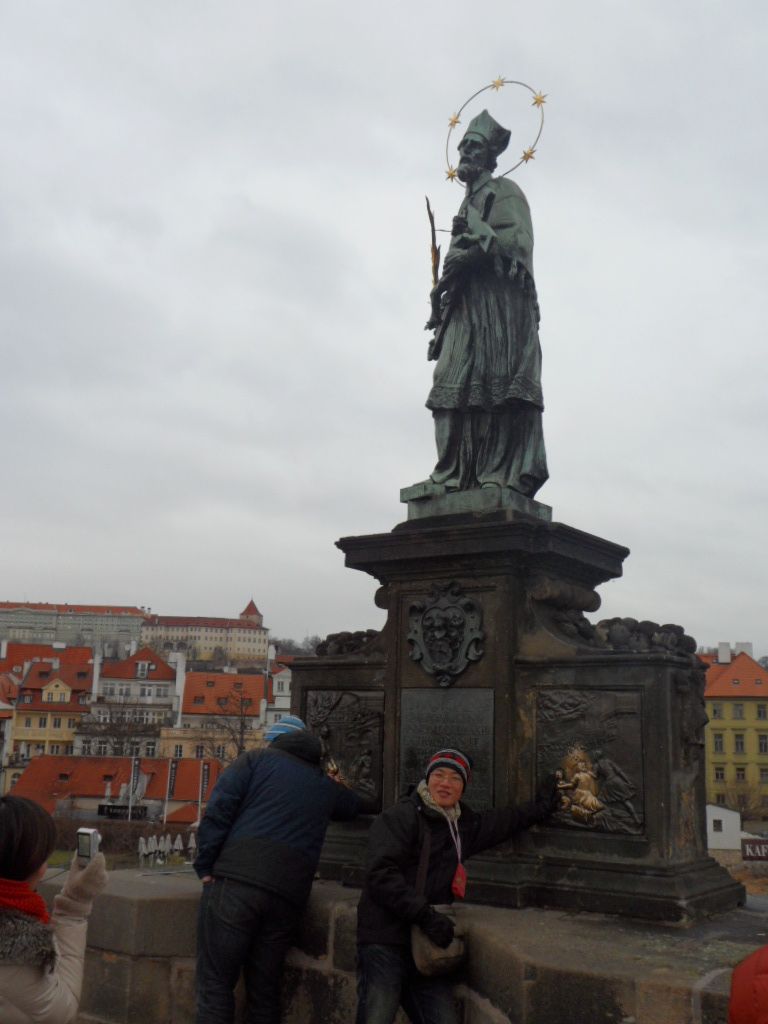 Taking turns to touch statues on Charles Bridge
For instance, this statue of John Nepomuk (thrown into the river Vltava) has 2 stories to it. IF you touch the statue on the right, you will be rich! (notice that the statue has been touched till it changed colour!). IF you touch the statue on the left (think it was a dog), then your husband will be obedient!
Videos and Charles Bridge at Night
Charles Bridge at night is also worth a visit. The lights of the street lamps bring out the feel of the olden day Prague. A romantic stroll with your other half in the evening is in order if you're in Prague.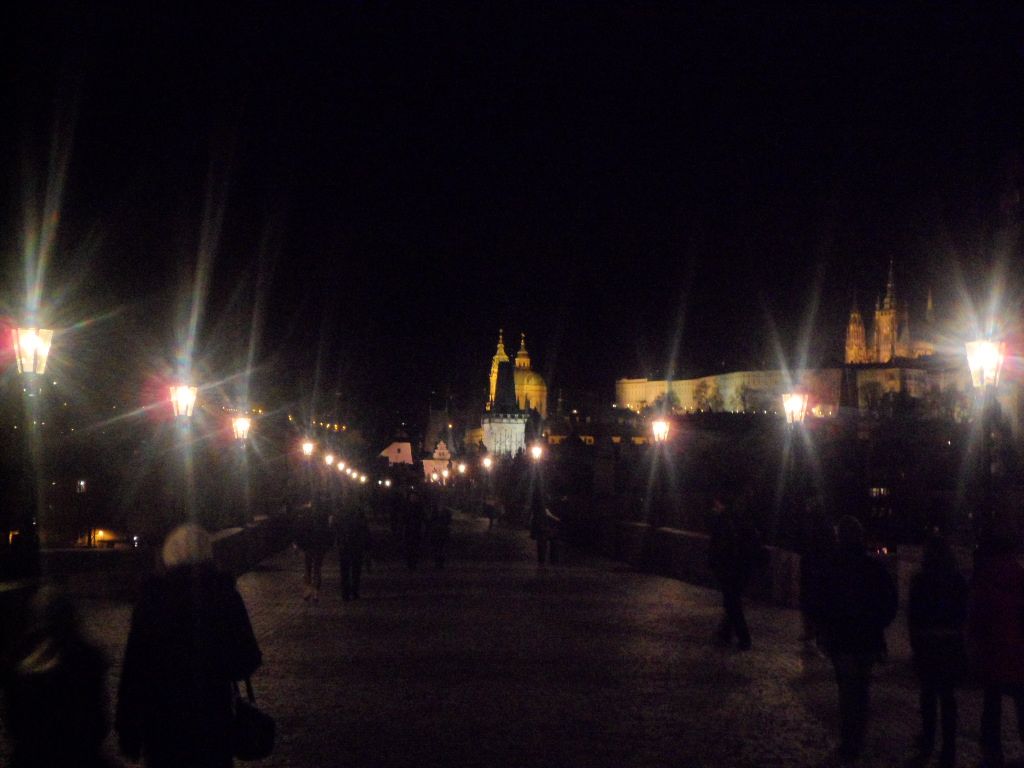 Charles Bridge at Night – We really do need a better camera (sponsors anyone?)
Here are some videos of Charles Bridge. Enjoy!

Charles Bridge from a distance with view of Vltava River

Charles Bridge at Night

Charles Bridge in the Day
Hotel Deals
For your convenience, we have arranged for the best hotel deals in Prague right here!
If you enjoyed our content, "Like" us on Facebook Today!

Posts related to Prague Czech Republic
Top 6 Things to do in Prague and Attractions in Prague Czech Republic
Attractions and Things to do in Prague : Day 4-6 of Europe Trip
Attractions in Prague
Prague Castle – The most iconic architecture in Prague
Petrin Hill via the Funicular – Amazing View of Prague and Hall of Mirrors Awaits
Municipal House Prague – Enjoy a cuppa at Kavárna obecní Dům while reveling in the arts
Wenceslas Square Prague – Shopping , Dining , Cinemas and more
Charles Bridge Prague – Beautiful Architecture with Stories and Legends to Tell
Old Town Square Prague – History, Astrological Clock and more
Astronomical Clock Prague – Work of A Genius
Hotel that we stayed in Prague
Hotel Roma Prague Czech Republic – Great room at an excellent price
Related posts: