Every year during the lunar new year period, Singapore's Chinatown 'springs' into live! (If you do not already know, the lunar new year is actually a celebration of the arrival of spring that is why the lunar new year is also known as the spring festival). This year, during our staycation at Amoy Hotel, we visited Chinatown and enjoyed some of the atmosphere of Chinese New Year in Singapore!
As the coming year is the year of the horse in the chinese zodiac calendar therefore, the decorations in Chinatown is made up of many running horses also known as 万马沸腾 in Mandarin…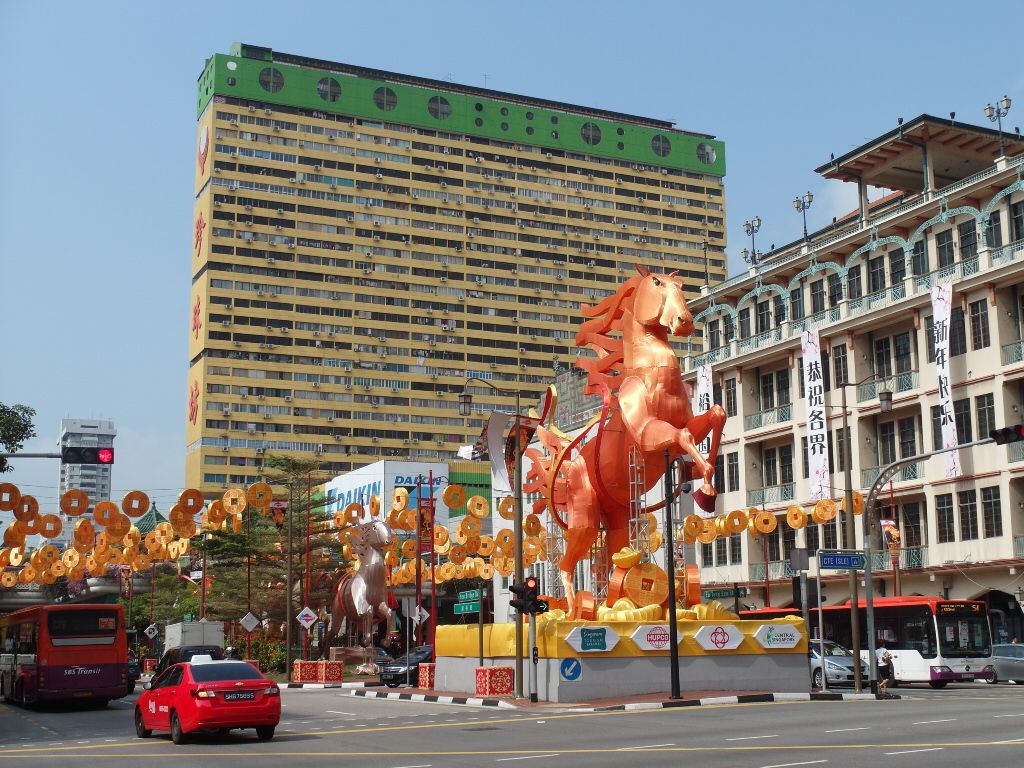 Decorations with horses for Chinese New Year at Chinatown Singapore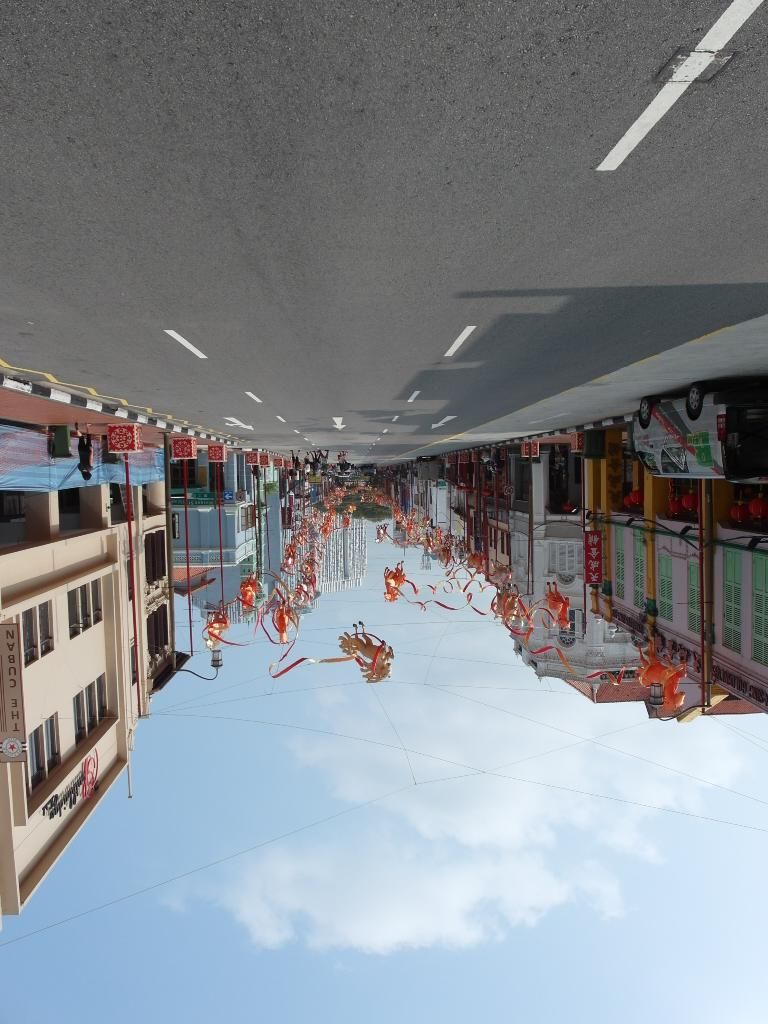 Chinese New Year Decorations in Chinatown
Singapore's Chinatown unlike other chinatowns in all other parts of the world, is not known as 唐人街 (Chinese Street) in Mandarin but 牛车水 (literal translation : Bull Cart Water). The reason is because in the early days, before the establishment of a water distribution network, the bull-cart (really driven by bulls!) was used to distribute water to the households in Chinatown.
During the Chinese New Year period, in addition to the usual row of shopping streets, additional shops are set up at Temple Street (the street is cordoned off) for sale of chinese new year goodies. And the streets? CROWDED!!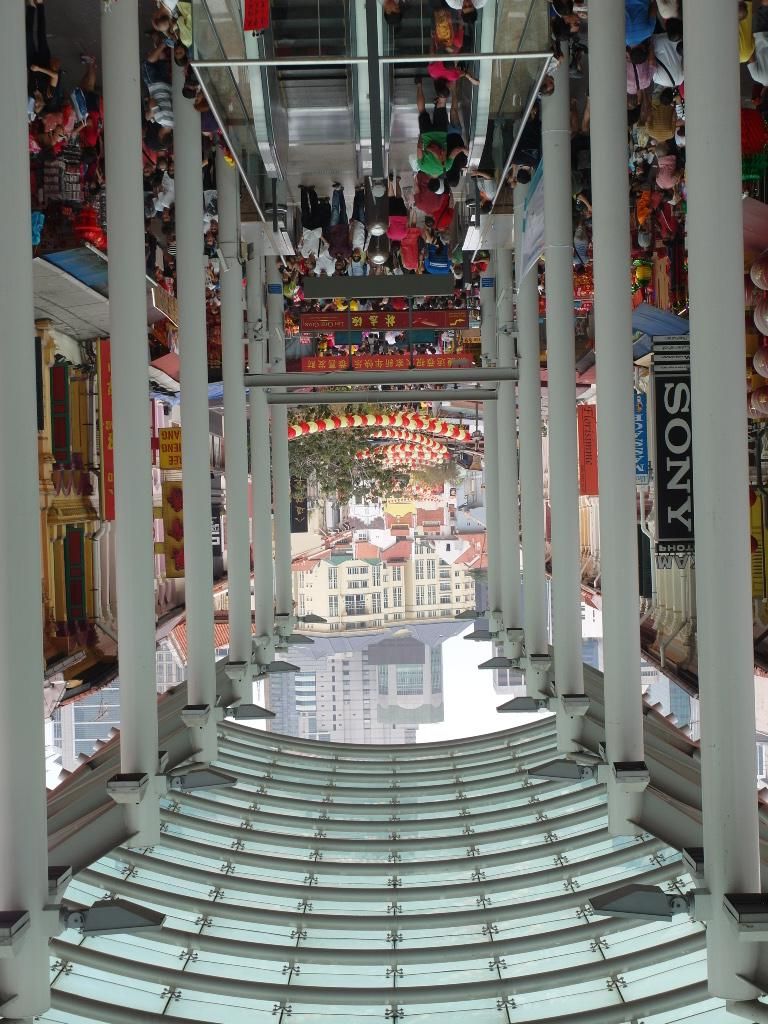 Usual row of shopping at Chinatown – Just outside Chinatown MRT station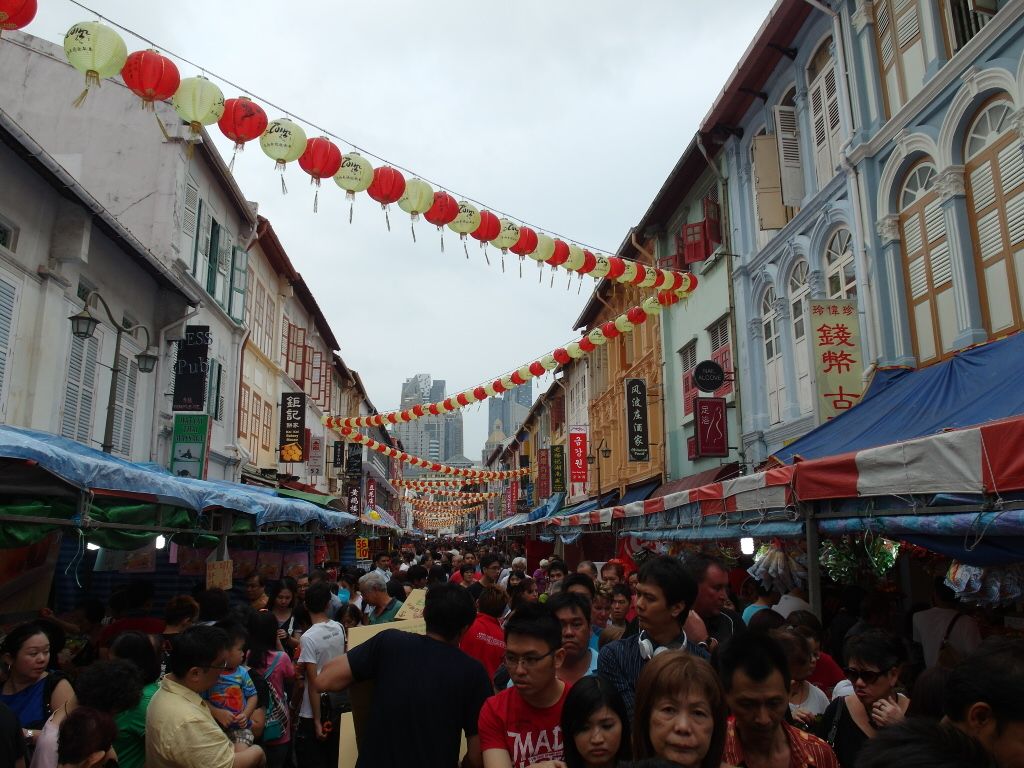 Crowded Temple Street during Chinese New Year in Singapore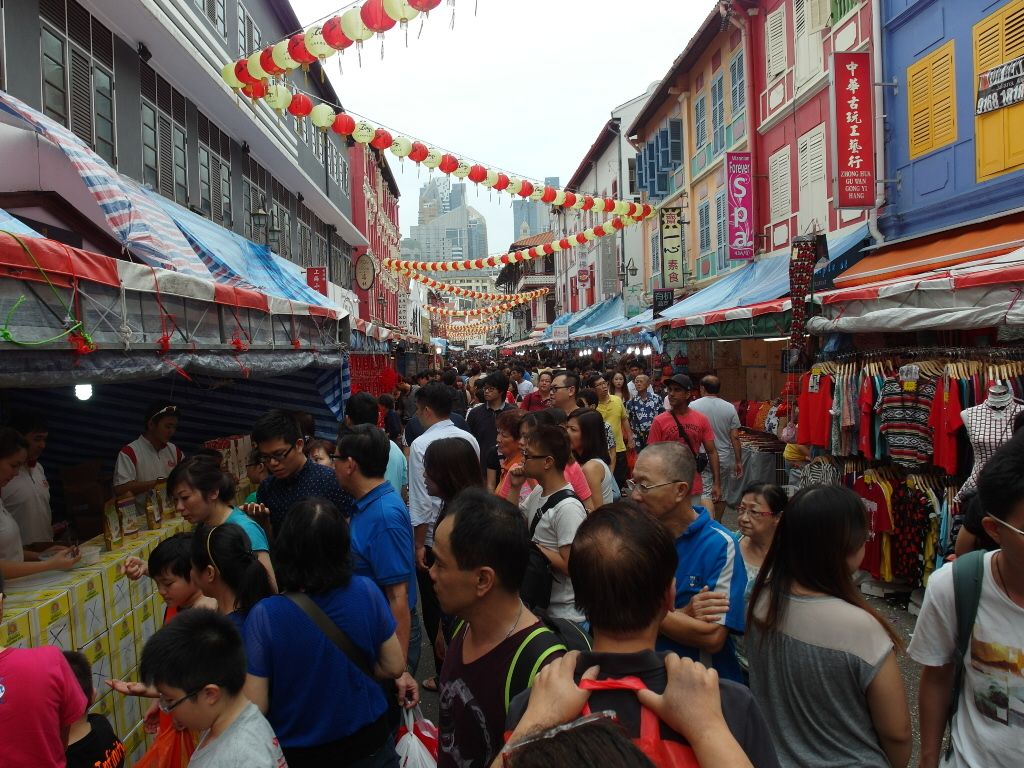 Another view of Temple Street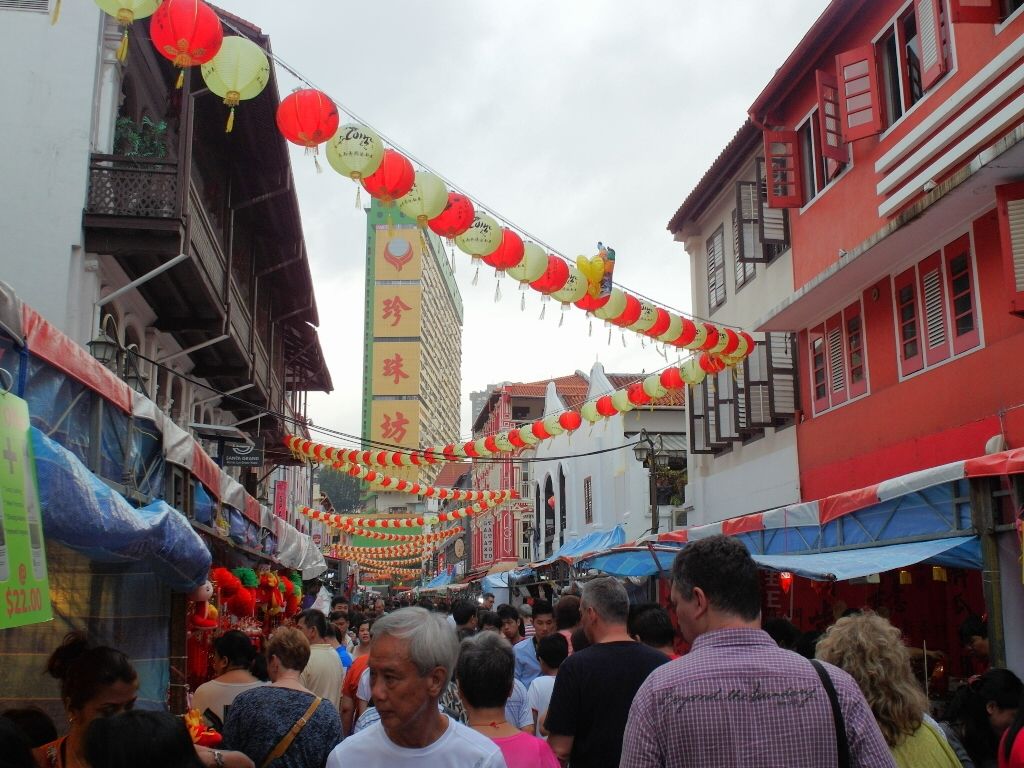 Opposite view with People's Park Complex (珍珠坊) in the background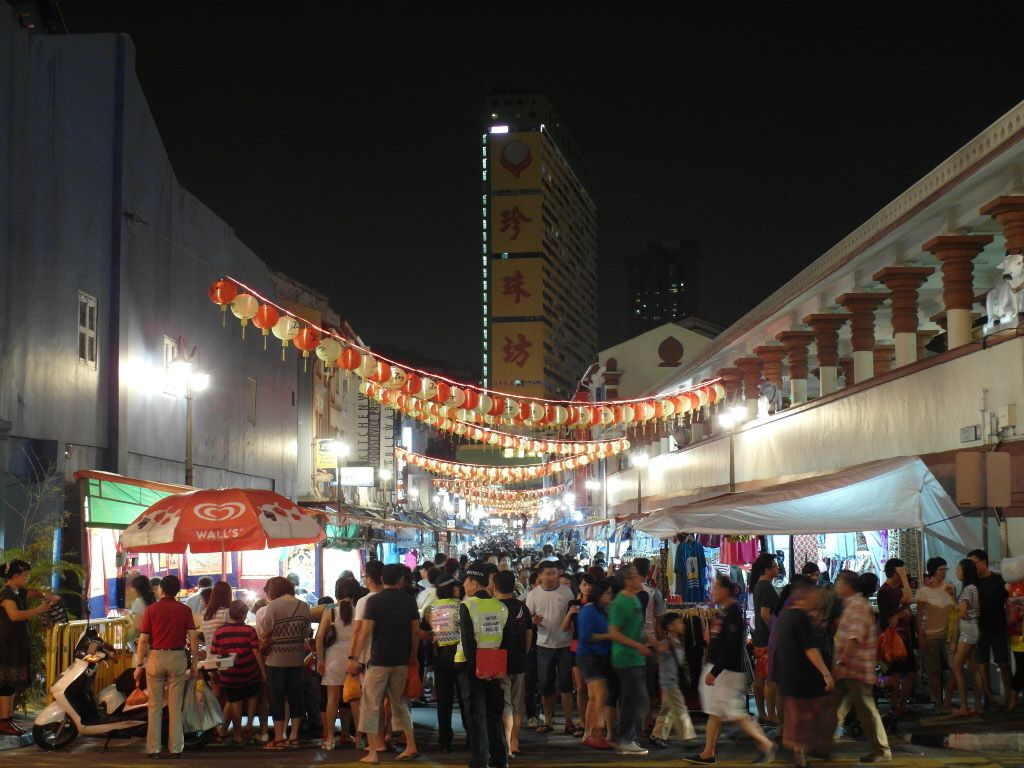 View of Temple Street in the night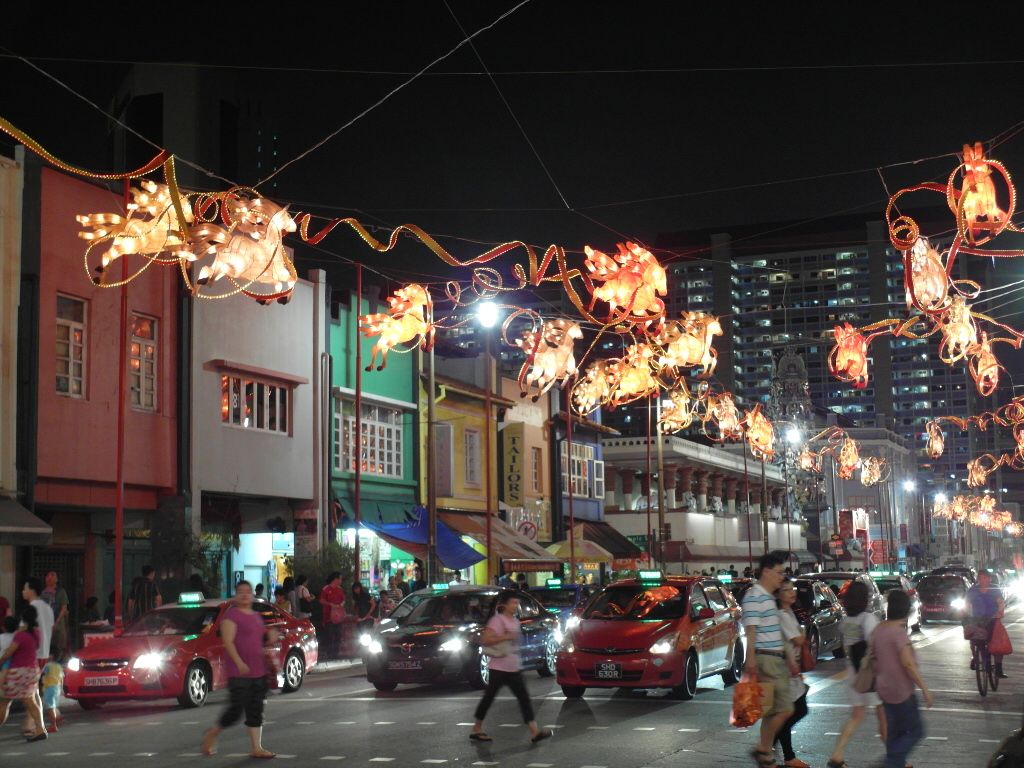 Chinese New Year Decorations in the night
Besides the decorations and experiencing the CNY mood, many also flock to Chinatown during the Chinese New Year period to do some shopping!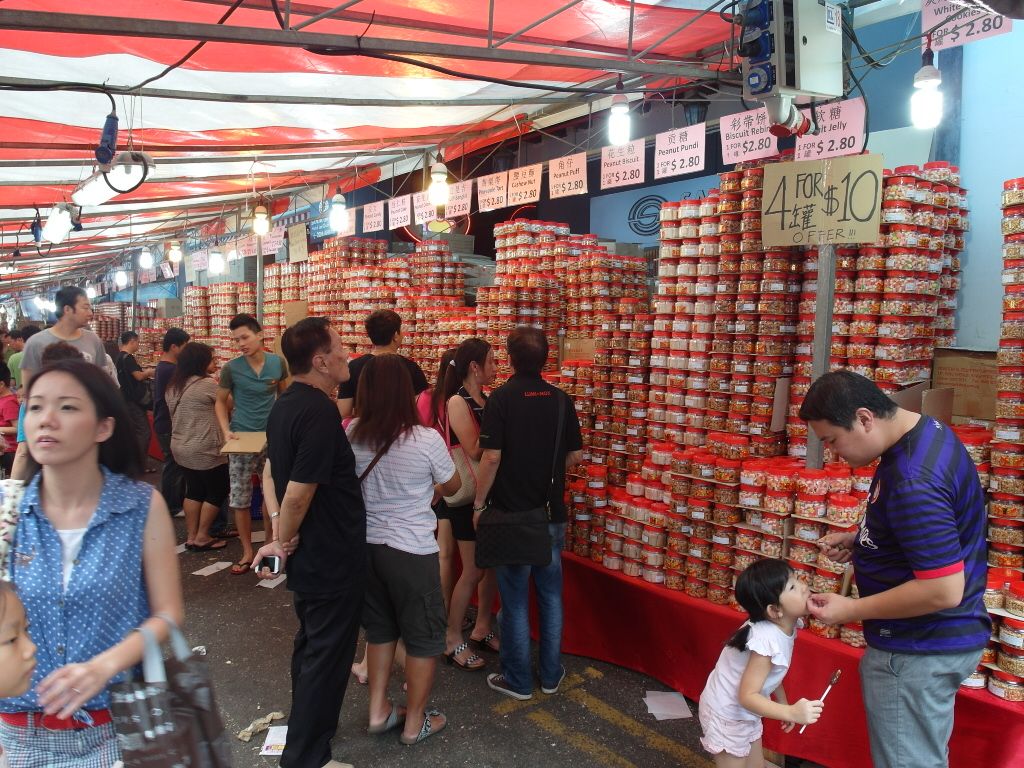 Chinese New Year Goodies!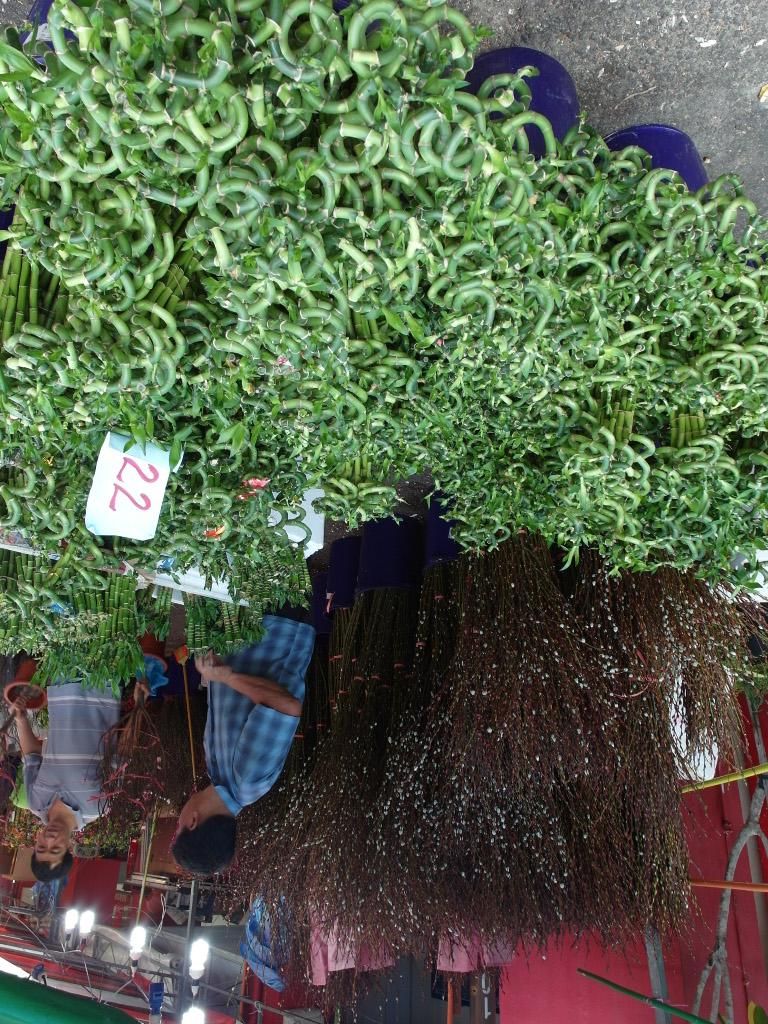 Decorative plants sold during Chinese New Year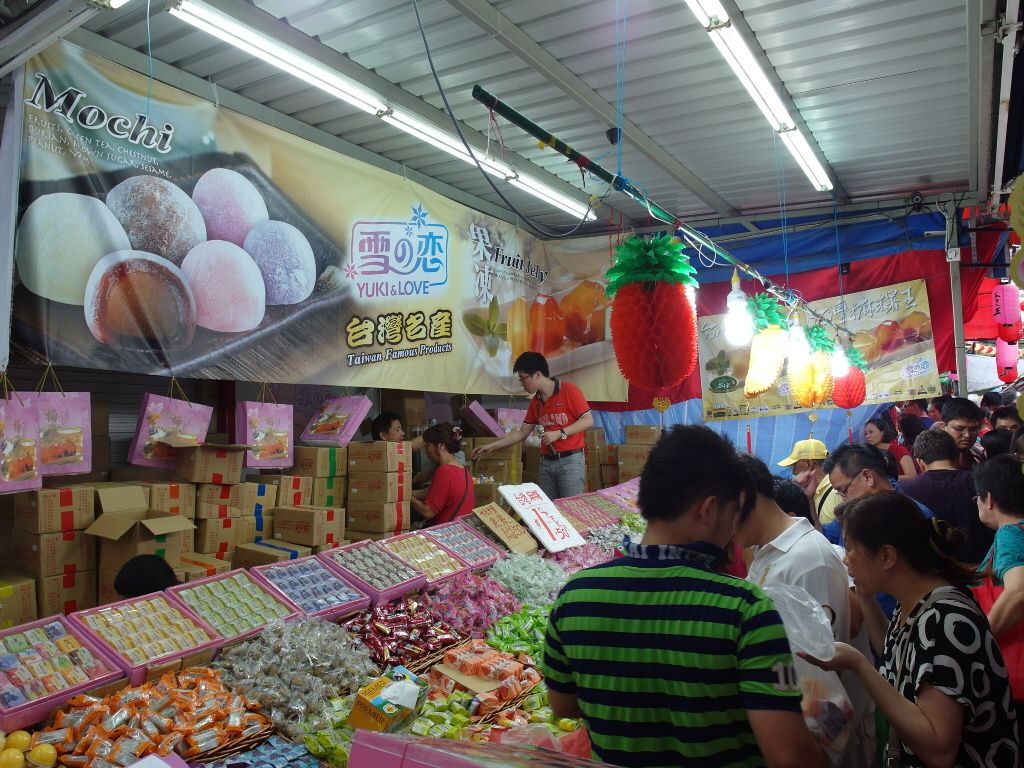 Taiwanese fruit jellies?
I think we have not visited Chinatown during Chinese New Year for a really long time! There were 2 HUGE stalls selling Taiwanese fruit jellies and they were giving out free samples with slogans such as "来来来,走过别错过" (translated as "Come! Don't let this (opportunity) pass by!") and "All can try, 有买没买 nevermind!" (translated as "Sample all the freebies! We don't really care if you buy or not because we are already making tonnes of money by selling just one box! Hahaha!" (in the style of semi-sinister laughter))
There is however one stall that many would spend endless hours queuing for during the festive season. And that is Lim Chee Guan's Bak Kwa (local barbecued pork). We did not take any photos as there were simply too many people in a cramped area. The queue can easily reach about 100 (as far as we could see – could be more!)
To sum it up, whether you're a local or just visiting Singapore during the Chinese New Year period, remember to visit Chinatown to soak in the atmosphere, take some beautiful photos and sample some Chinese New Year goodies!
Related posts: