City Suites Ramos Tower is an apartment building with some units available for guests to book for accommodation while travelling in Cebu. Our first Cebu hotel, Castle Peak Hotel, is on the east of Cebu. So for the second leg of our Cebu trip, we wanted a hotel nearer to the Fuente Osmena Circle; and City Suites Ramos Tower seems ideal. The rates for one night is $73 which may be a little pricey as the unit is small with 2 twin beds and only standing shower but check out the view from the 20th floor!

Awesome view from the balcony of the 20th floor at City Suites Ramos Tower!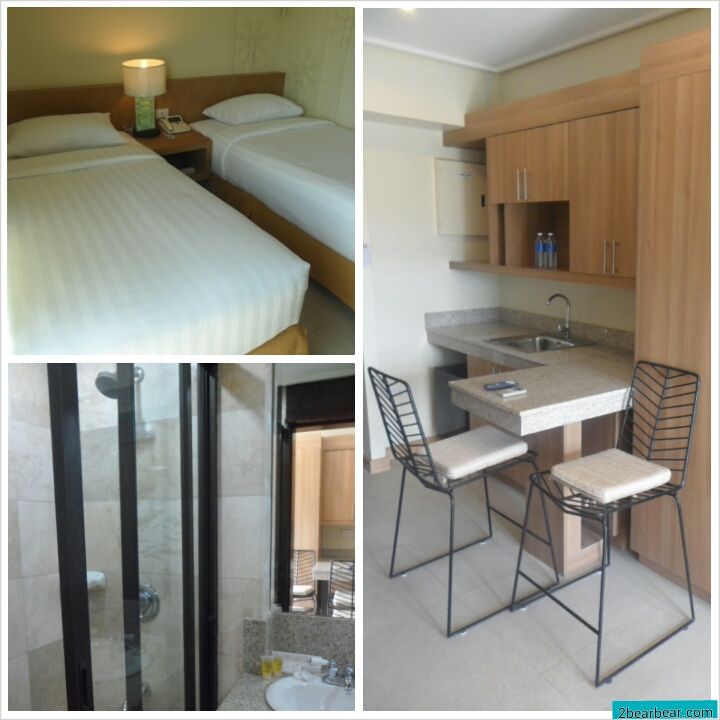 Small but well-equipped room at City Suites Ramos Tower

Video tour of room at City Suites Ramos Tower
We did not want to "waste" the view so we ordered in pizza and beer for dinner and sat at the balcony to enjoy the awesome view and equally awesome food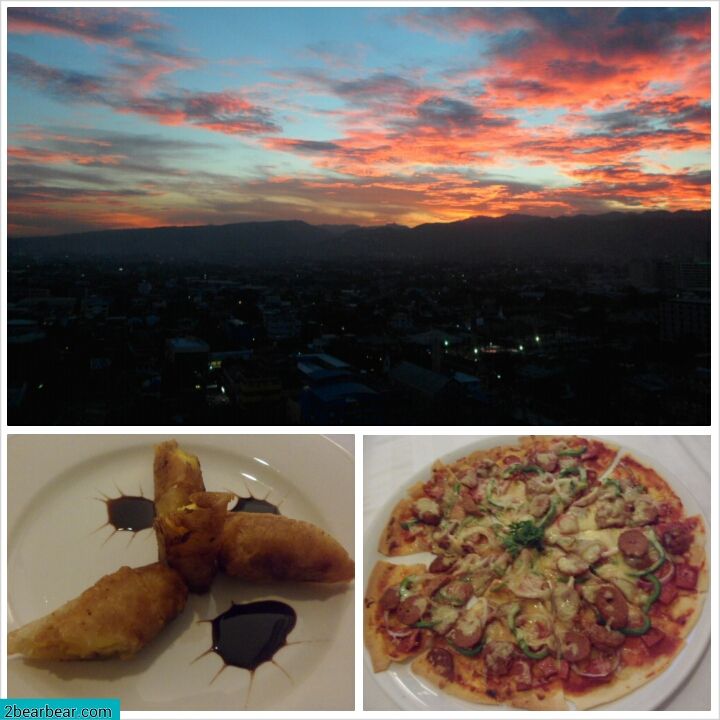 All meat pizza and Turrones de Cebu for dinner while enjoying the sunset view at the balcony
While enjoying the pizza, we also caught a re-run of Matrix Revolution! One of Tom's favourite movie! (while Kate just doze away in dreamyland) Think the movie bumped up our stay by a notch
If you enjoyed our content, "Like" us on Facebook Today!

For your convenience, we have arranged for the best hotel deals in Cebu right here!
Do note that there are residents staying at the Ramos Tower. It is like a serviced apartment with some rooms rented out while others have residential occupants.
The awesome thing about our room is its view (overlooking tops and Crown Regency Hotel that offers "sky experience"), room service (cheap and good pizza, with surprisingly tasty Turrones – must try!) and comfort. If you're here in Cebu on a budget, City Suites Ramos Tower is definitely an excellent choice!
Related posts: