After driving 3 hours from Colombo Airport, we finally reached Galle. There are many hotels/resorts available along the beach and we chose Dalawella Beach Resort. For a double room (clean and spacious) with breakfast, it cost us about USD80. It also includes accommodation and breakfast for the driver! Although we arrived at 6am, the staff allowed us to check in and rest without additional charges. It was good to have a hot shower and short nap before heading out for sightseeing 🙂

Dalawella Beach Resort Entrance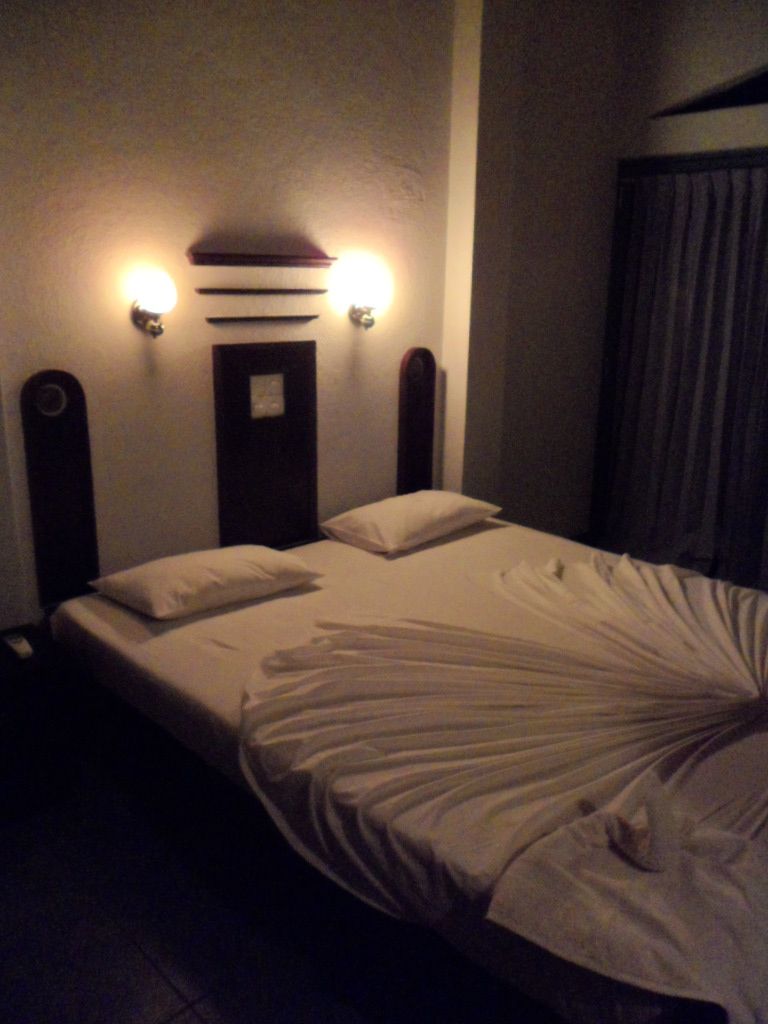 Dalawella Beach Resort

Dalawella Beach Resort Towel Art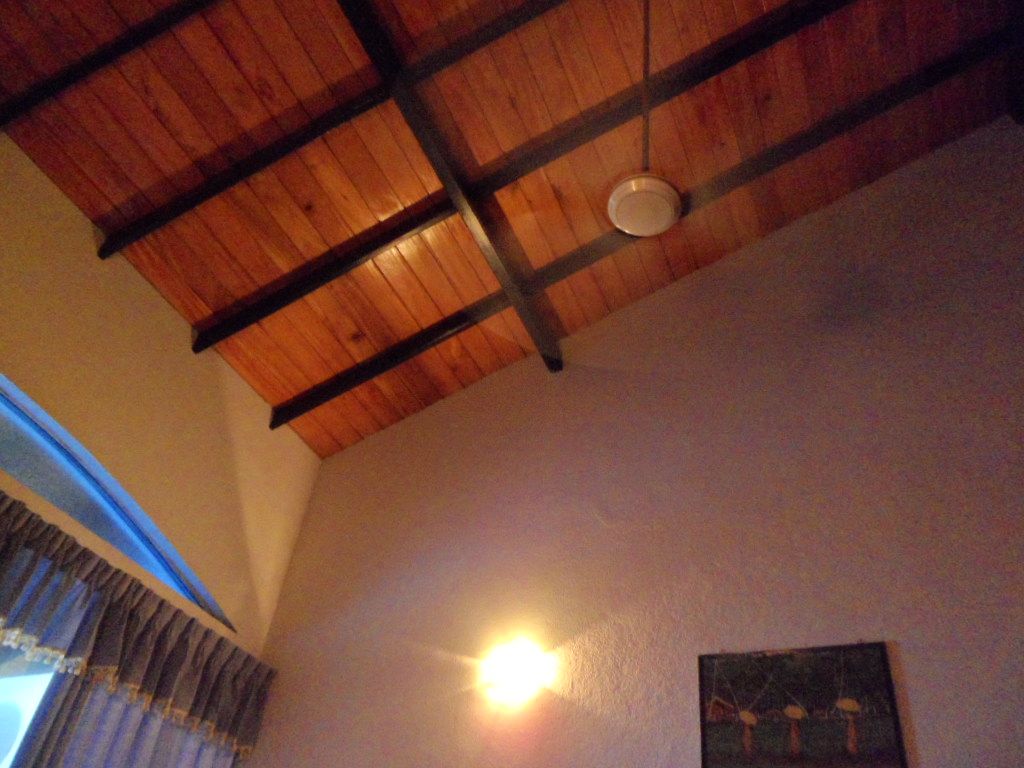 Dalawella Beach Resort Bedroom with High Ceiling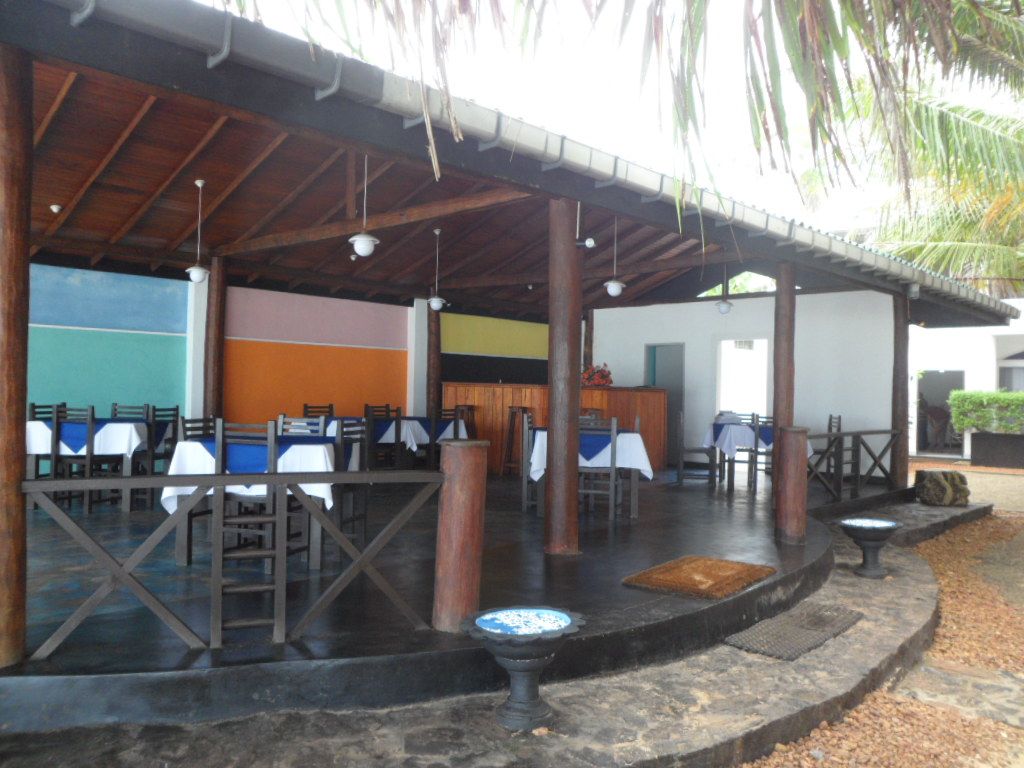 Dalawella Beach Resort Restaurant
After feeling rested, we head out of our room and was immediately greeted by the ocean! The huge waves were crashing down on the shoreline (sorry, the photo does not do justice to the waves as I was unable to time the shot well :P), and the hotel staff kindly advised against swimming in the waters (Heh…obviously I wasn't intending to swim in THAT stormy waters).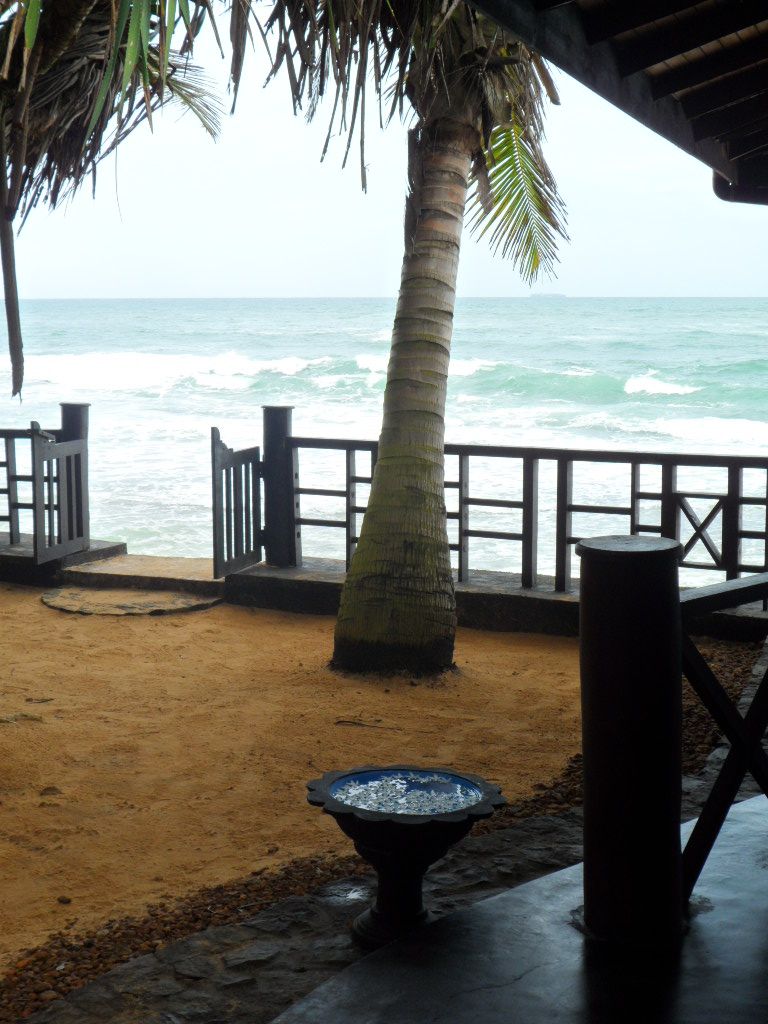 Direct access to the beach!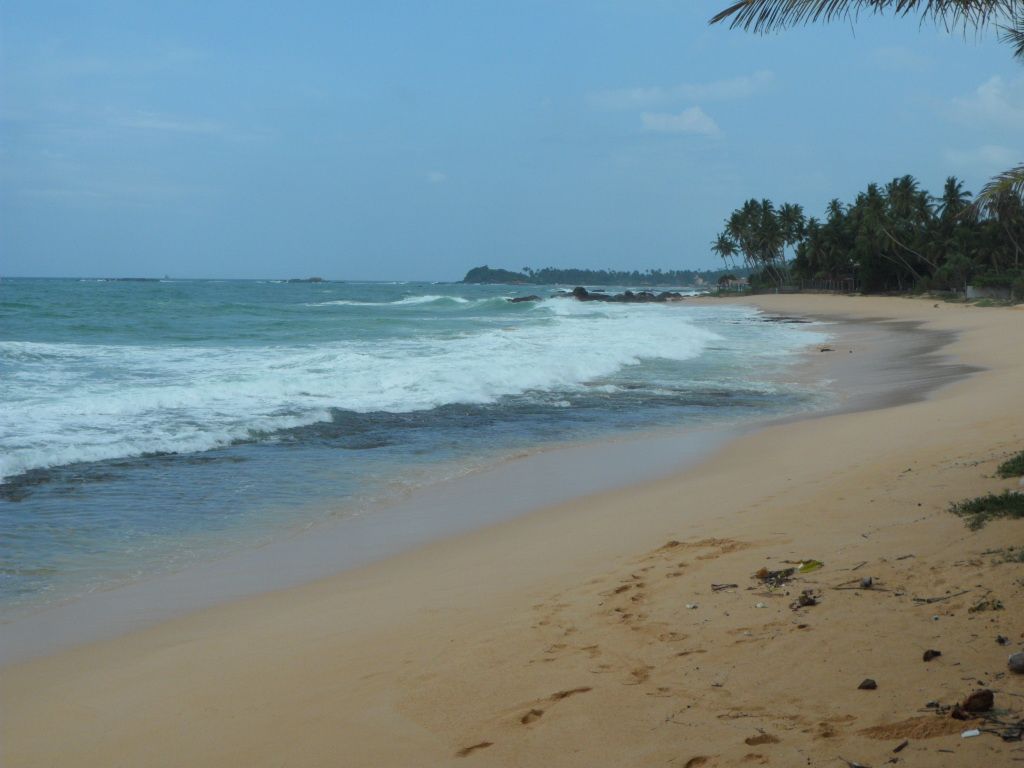 Huge Waves!
Since the hotel did not provide breakfast for that morning (I did say they were nice enough not to charge extra for the early check in but I guess they were not that generous to throw in free breakfast. Lol), we drove out to a nearby eatery to fill our stomach. Although we were excited and interested to try authentic Sri Lankan food but we chose not to order the Sri Lankan breakfast buffet (only S$1.75!!!) as there were ants around the buffet counter and the curry did not look heated up. We knew we had ample opportunities to try local food in the week ahead so we decided to order something safer and foolproof (to ensure we don't get queasy stomach on our first day in Sri Lanka!)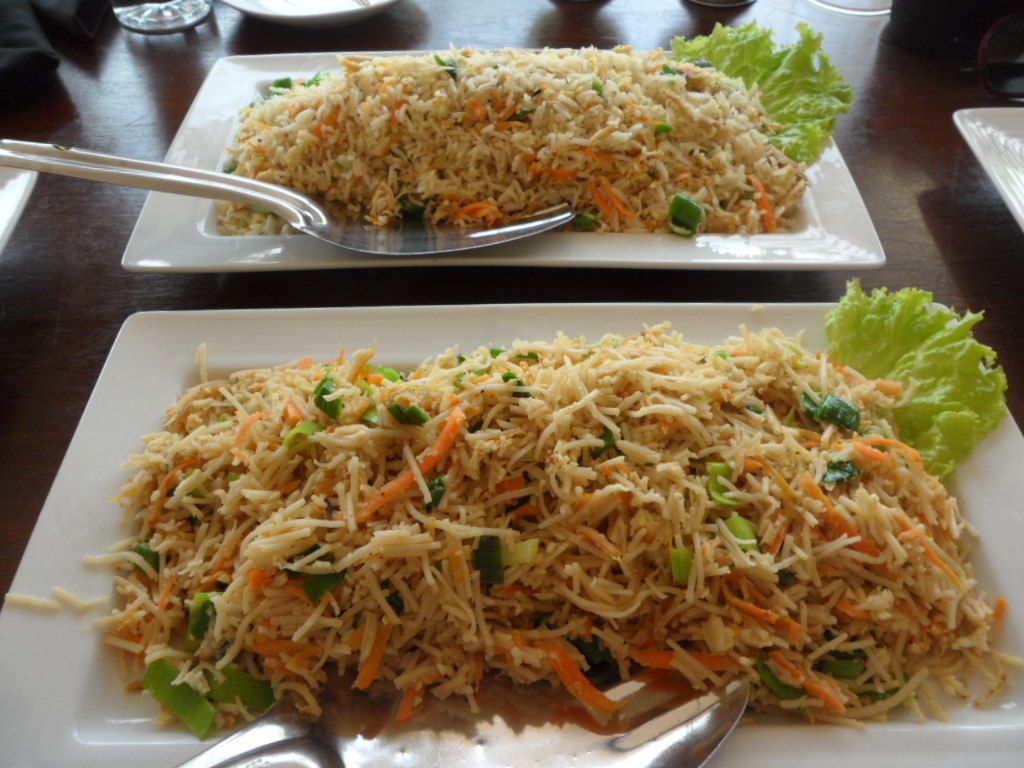 Fried Noodles and Fried Rice for Brunch
With all the carbs slowly being digested, we were ready to walk down the Dutch Galle Fort!
For your convenience, we have arranged for the best hotel deals in Sri Lanka right here!
If you enjoyed our content, "Like" us on Facebook Today!

Related posts: