After 8 days in Hong Kong, I realised that I have not tried the instant noodles in Hong Kong Cafes! Kate on the other hand thinks that its just instant noodles (for crying out loud!). So, I went into the pestering mode. Pestered and pestered and pestered. Eventually, Kate relented and we got to "been there done that" and tried the satay beef version of the noodles, bread set (that included egg and sausage – part of the conventional 港式公仔面) and the famous po luo you (bun with sweet crispy top sandwich a generous slice of butter!)
Typical Breakfast in Hong Kong

Woke up early for breakie at this Char Chan Teng

Finally got to eat Hong Kong instand noodles!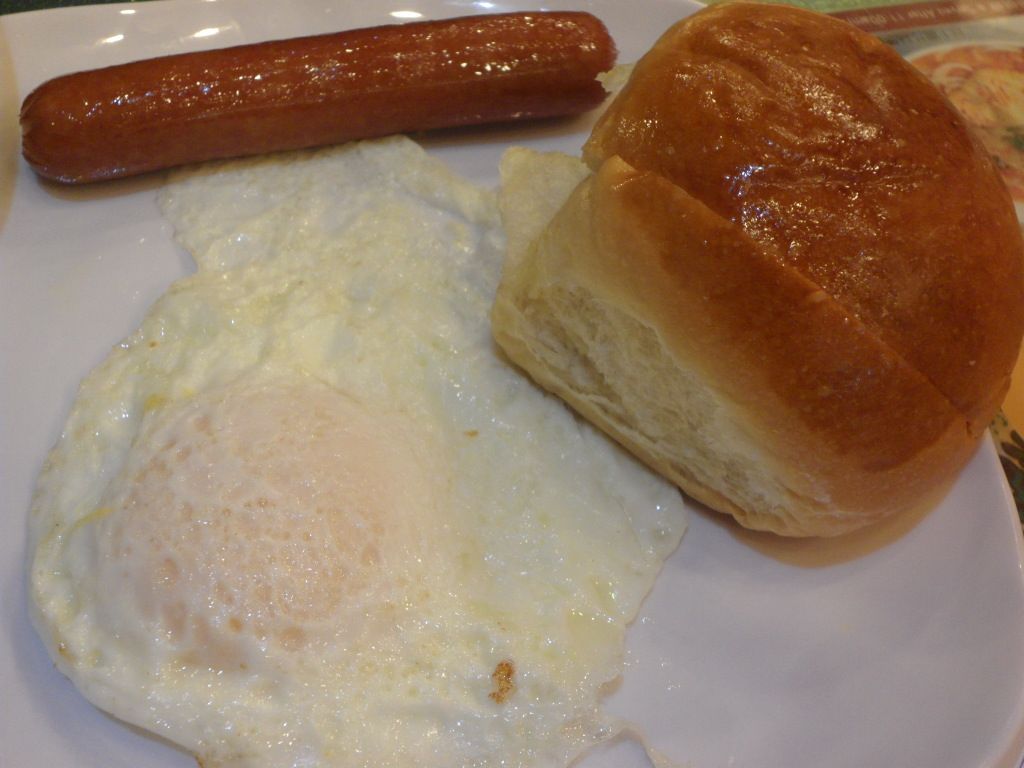 Bread sausage and egg set

Po Luo You
We then proceeded to check in at Ibis Hotel Central Sheung Wan where we got to enjoy splendid views overlooking Victoria Harbour!
Stay at Ibis Hotel Central Sheung Wan

View from room of Ibis Hotel Central Hong Kong

View overlooking Sky 100 from Ibis Hotel Hong Kong Central Sheung Wan
Kate was the one who arranged this stay because of my request of a room overlooking the Victoria Harbour. Thanks bearbear!
Read more about our stay at Ibis Hotel Hong Kong Central Sheung Wan!
Jenny Bakery at Melbourne Plaza
While in Central, many would flock (literally! See the queue below!) to Jenny Bakery at Melbourne Plaza to get their hands on their famous biscuits!

Melbourne Plaza to get Jenny Cookies!

Long Queue outside Jenny Bakery at Melbourne Plaza Hong Kong
We bought 4 boxes of mixed cookies at 60HKD each! (Since you're already there, might as well just buy more right?)

4 boxes of Jenny Bakery mixed cookies – Butter and Coffee Biscuits of conventional and crumbly texture!

Cute Bear for cookie box
The REASON why Jenny Bakery is SO POPULAR is because the cookies are SOOOOOOOOOOOOOOO crumbly! You can literally pop one into your mouth, wriggle your tongue around and soon, the cookie will just "dissolve" in your mouth! Actually, one box is never enough. You can finish 1 box quite easily in one sitting – so be careful about pounding on those extra calories!
Lei Garden at International Finance Center Central
We were told that a visit to Lei Garden was in order because of the excellent food that it serves as well as the great price you'll get in Hong Kong (compared to Singapore its about 30 percent cheaper). Well, we were wonderfully surprised by our visit here as our tummies (and palate) were treated to a gastronomic fiesta!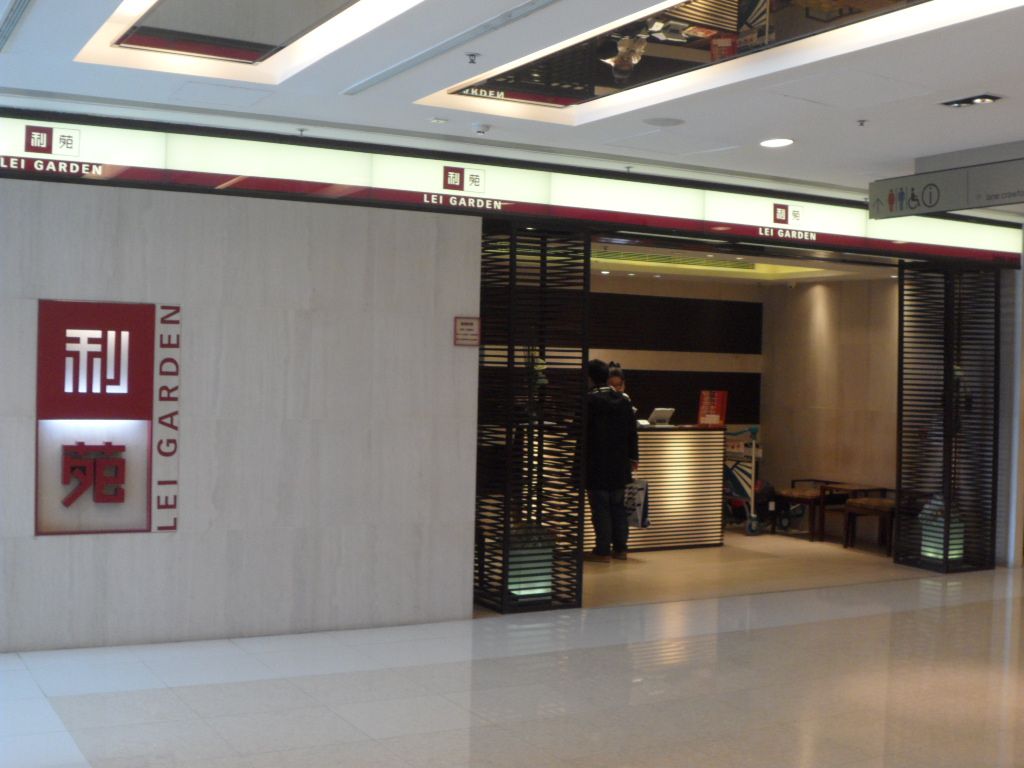 Lei Garden at IFC Central Hong Kong Level 3
Here are highlights of some of the dishes we thoroughly enjoyed!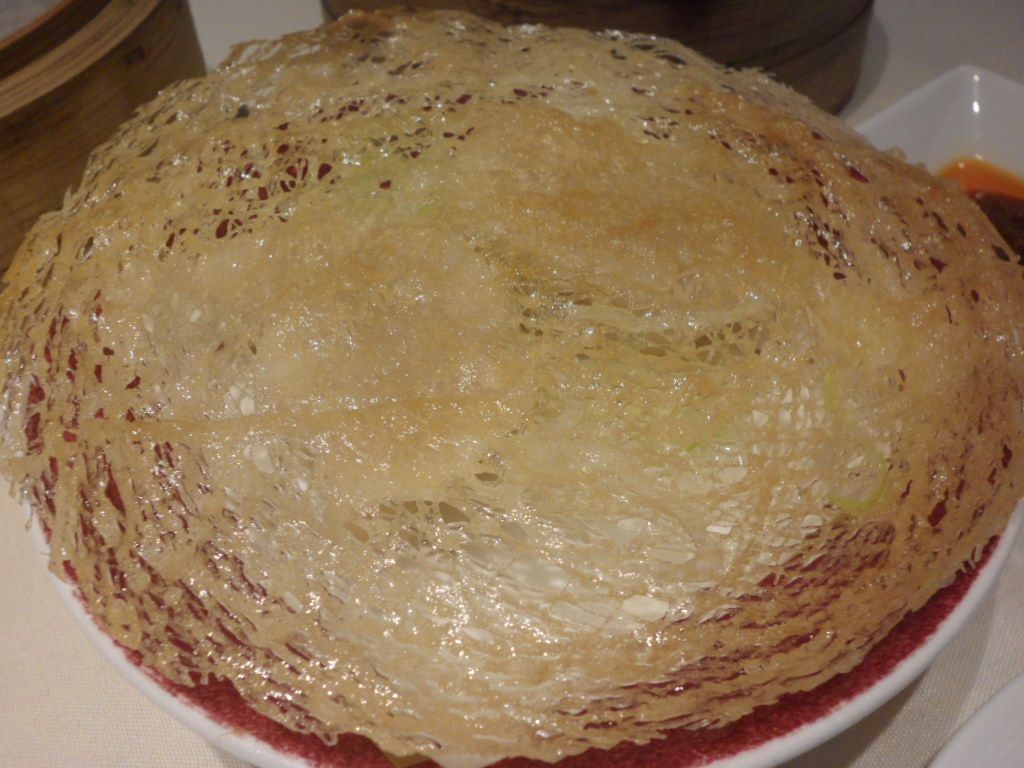 Juicy pork dumplings – bursting with juices on the first bite, topped with a light crispy rice paper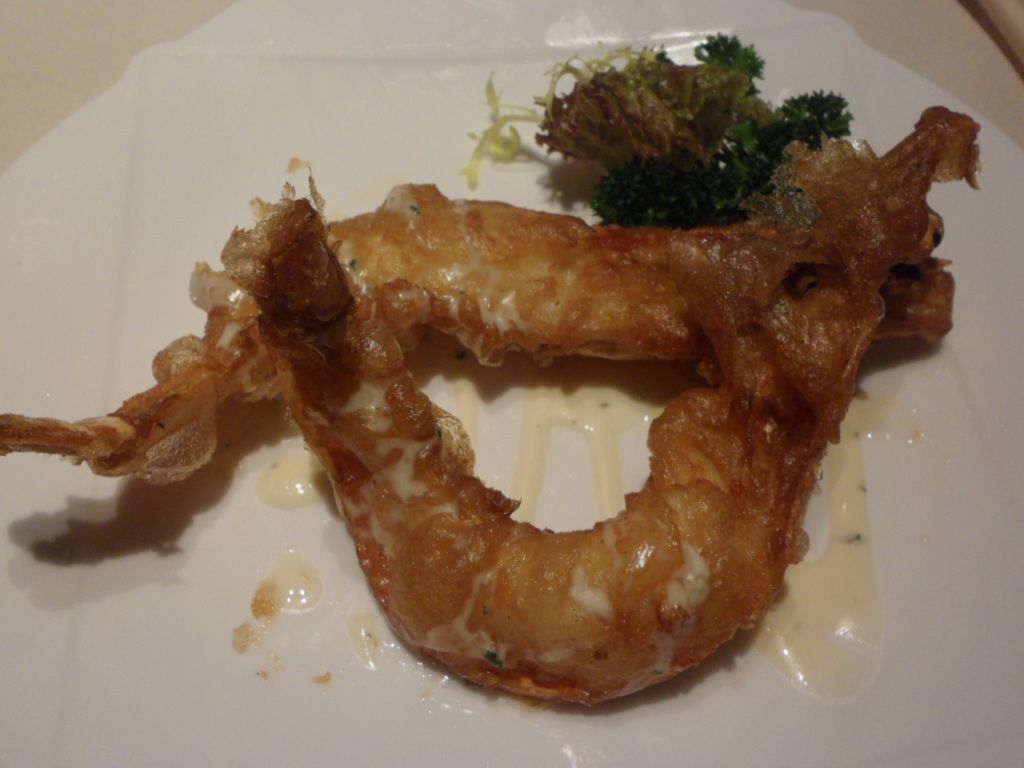 Baked King Prawn with Italian Sauce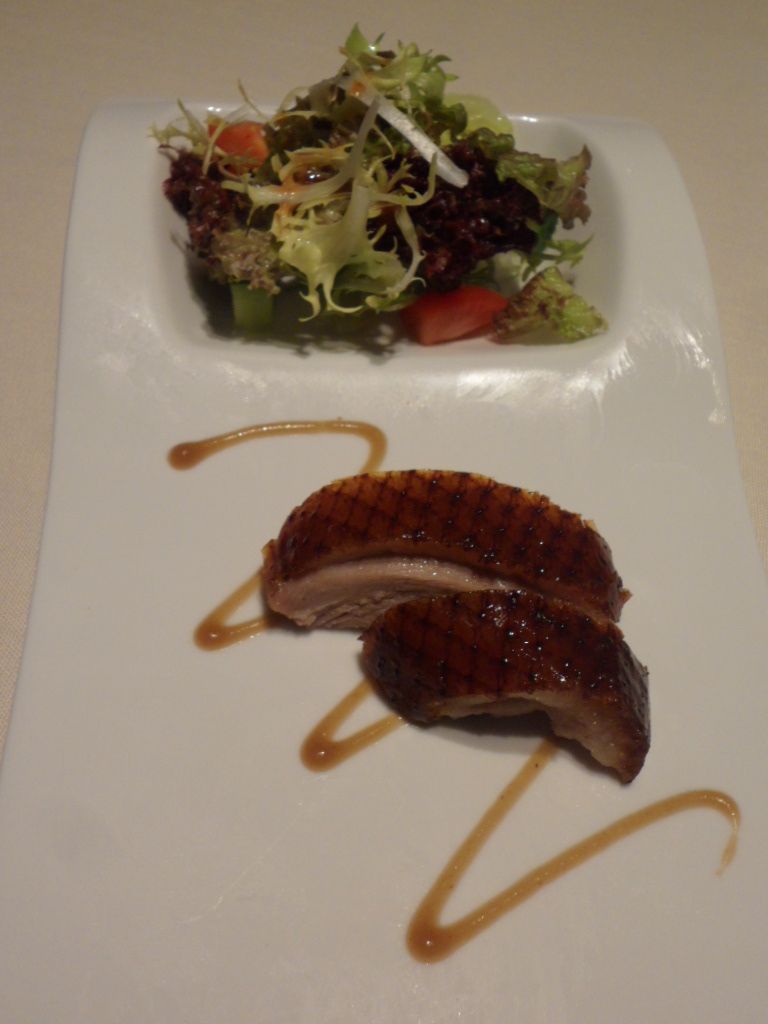 Roasted Crispy Duck Lei Garden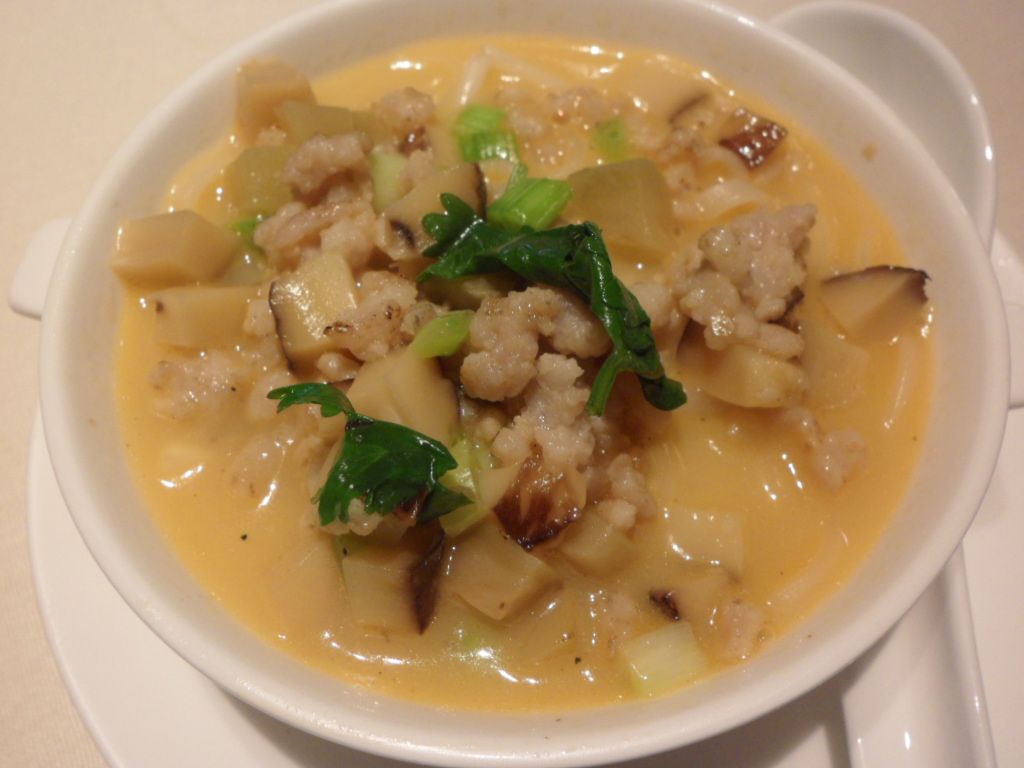 Hand pulled noodles in lobster soup Lei Garden IFC Hong Kong
Read more about our visit to Lei Garden International Finance Center Hong Kong!
Mid Level Escalators Stairs – Longest Walkway System in the World!
Next we visited the Mid Level Escalators walkway system. It was designed as a system to allow commuters to travel to the Mid Levels starting from Queens Road all the way to Conduit Road.

View of stairs going to SOHO – a row of pubs cafe and restaurants along the stairs
Today, it is also a tourist attraction. Spanning 800 metres, the entire journey (without walking) takes about 20 minutes and travels up an elevation of 135 metres. Read more about our visit to the Mid Level Escalators!
Chillax at SOHO
After visiting the Mid Level Escalators, we took a short walk to SOHO to round up our night. SOHO is somewhat like Holland Village in Singapore where you have pubs, bars and cafes where friends hangout and people gather to see and to be seen.
And so we headed to Hong Kong Brew House for some fresh brews (beers, not tea)…

Hong Kong Brewery SOHO Central Hong Kong

Funny description of Boring and Premium beers
Looking at the menu, of course we went for house draft instead of boring beers right?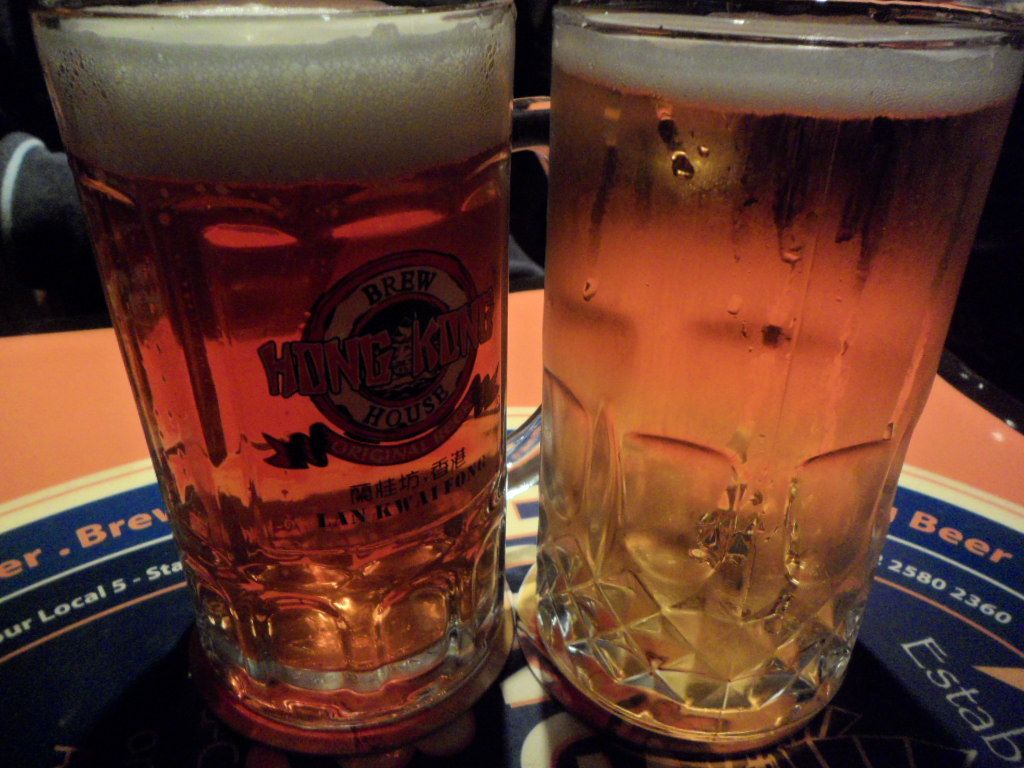 Pale Ale and Lager – Reasonably priced at 44HKD per pint
If you enjoyed our content, "Like" us on Facebook Today!

For your convenience, we have arranged for the best hotel deals in Hong Kong right here!
There's also free flow of nuts that came along with the drinks and everyone just threw the shells EVERYWHERE on the floor! Be careful! You might just trip over a mountain of peanut shells!
Stay tuned for Day 9 (final day) of our Hong Kong trip tomorrow! We had a lucky find…
Related Posts
You have just finished a post on our 9 day trip to Hong Kong, Macau and Shen Zhen. Read on to find out more about our adventures during this trip!
Hong Kong Trip : Day 1
Hong Kong Trip Day 2 : The Attractions of Tsuen Wan
Hong Kong Trip Day 3 : Ocean Park and New Year's Eve Countdown
Hong Kong Trip Day 4 – Side Trip to Macau
Hong Kong Trip Day 5 – Continuing Our Travels in Macao
Hong Kong Trip Day 6 – Rounding up Macao and Returning to HK
Day 7 Hong Kong Trip : Side Trip to Shen Zhen & Debunking Recommendations
Day 8 Hong Kong Trip : What we did in Central 中環 Hong Kong
Day 9 Hong Kong Trip : A Surprise Find at Lian Xiang Ju Dim Sum Restaurant
Hotels and Hostels We Stayed in Hong Kong
New Year's Eve Countdown at Victoria Harbour Hong Kong
Ibis Hotel Hong Kong Central & Sheung Wan : For the Best Views of Victoria Harbour
L Hotel Nina Convention Centre Hong Kong : Great views over Tsuen Wan
Jordan Comfort Inn Review @ New Lucky House Hong Kong
New China Yan Yan Guest House at Chung King Mansion
Food and Dining in Hong Kong
3 Reasons Why You MUST Try Dim Sum in Hong Kong and Macao
The Minimalist Guide to Eating at Tim Ho Wan Hong Kong
A Classy Treat at Lei Garden International Finance Center Hong Kong
Mak Mun Kee 麦文记 Noodles Shop : Best Wanton and Beef Noodles in Hong Kong
Great Desserts at Australian Dairy Company Hong Kong! ( 澳洲牛奶公司)
Lan Fong Yuen Hong Kong : For a taste of traditional milk tea since 1952
Secret to Enjoying Hong Kong Cafes…
What a typical Hong Kong Cafe is like
Debunking Recommendations of DiscoverHongKong.com : What NOT to eat in Hong Kong
Attractions in Hong Kong
Hong Kong Central Mid Level Escalator : Longest Escalator Walkway System in the World
Avenue of Stars 星光大道 : Hong Kong's Hollywood Walk of Fame
Ocean Park Hong Kong : Still worth a visit?
Temple Street 庙街 Hong Kong : First glimpse at Hong Kong's Night Market
Where to shop in Hong Kong? Citygate Outlets Tung Chung!
Elements Shopping Mall at Kowloon Hong Kong
Only make a side trip from Hong Kong to Shen Zhen if…
21 Amazing Travel Experiences in Hong Kong
Hotels We Stayed in Macau
Hotel Royal Macau : Luxury at a Central Location
Regency Hotel Macau : A 5 Stars Hotel?
Attractions in Macau
Guia Fortress and Lighthouse Macao : An Elusive Fortress Found
Macao Maritime Museum : Great Price Good Exhibits
Historic Centre of Macao : Ruins of Saint Paul's, Mount Fortress & More
Cotai Strip Macau : Games, Shows, Food and Entertainment
Taipa Village Macau : Houses Museum, Pork Buns, Portuguese Egg Tarts
Top 5 MUST DO Things in Macao : You have not been to Macao unless you have…
Related posts: