Although Dam Square is really just an old town square where common folks used to gather. There are actually a few things you can enjoy as you pass by this busy square…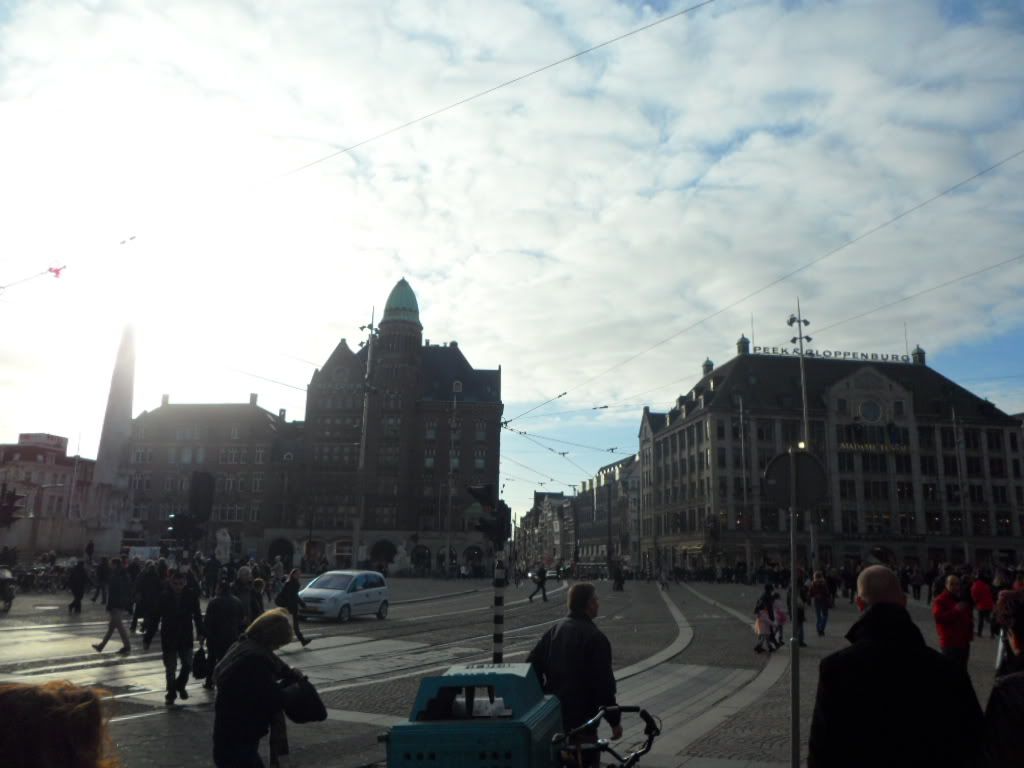 Dam Square Amsterdam
1. Royal Palace of Amsterdam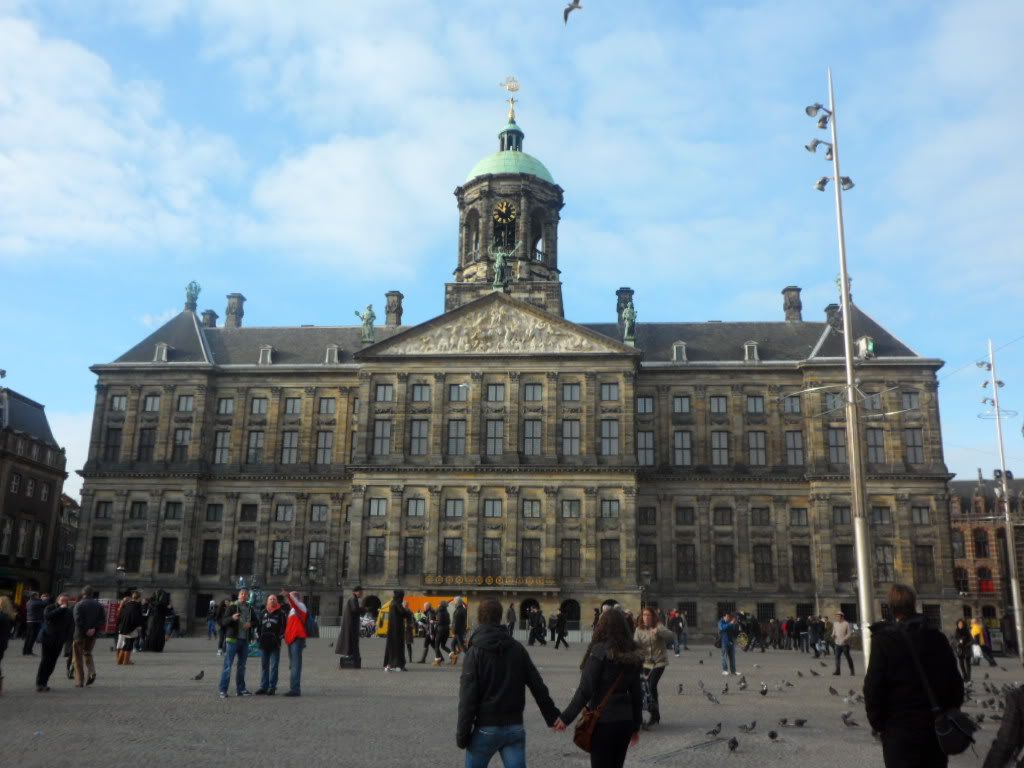 Royal Palace of Amsterdam
Once constructed as a town hall, the Royal Palace is today open to the public for visits and still used by Queen Beatrix to host her functions. Read more about it here.
2. National Monument Amsterdam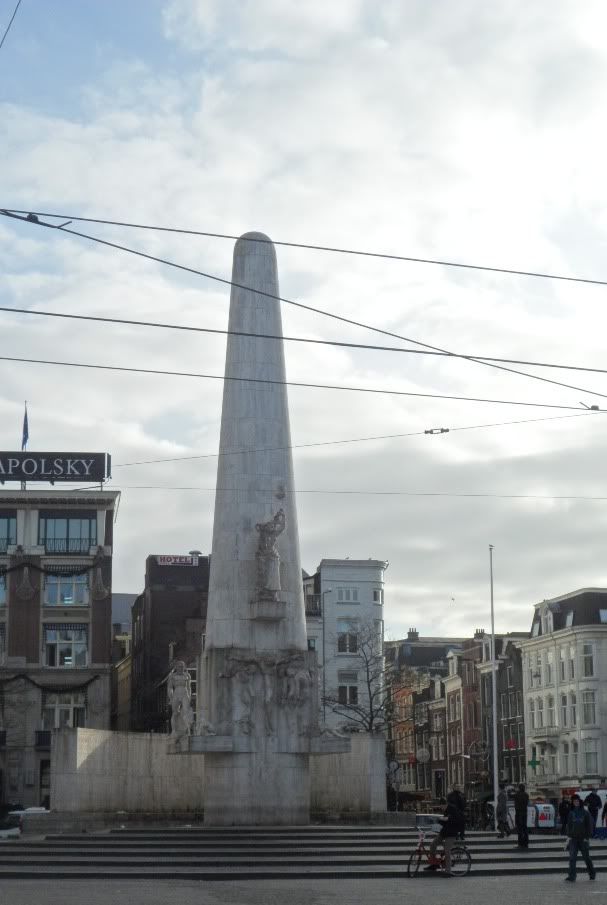 National Monument Amsterdam
You may have passed this monument several times and might not have noticed it. The National Monument is actually a world war 2 memorial. If you're lost, this prominent mark makes a great place to meet up again. Read more about this monument here.
3. Shopping at Bijenkorf
Bijenkorf is an upscale shopping mall where you can find many familiar international and luxury brands all housed in one location. There's even a nespresso outlet where you can enjoy a cuppa!
4. Enjoying the Sights and Sounds of Dam Square

The Sights and Sounds of Dam Square Amsterdam
Why not take it slow and enjoy the sights and sounds of Dam Square. Sometimes, various artistes take centre stage of the square performing magic tricks and juggling acts. Within the square, various artistes standing on platforms either scare you or stand very very still. Yup, they only move when you pay them. Curiosity drives one to drop a coin, just to be sure that the artiste is real.
It is also a common sight to see a long queue waiting to enter Madame Tussauds. The line stretches round the bend where this wax museum is located. For best prices, consider taking the packages (for several other attractions) that they offer!
The sounds of the trams and chatter of people across all nationalities also makes Dam Square a unique central location in Amsterdam.
For your convenience, we have arranged for the best hotel deals in Amsterdam right here!
If you enjoyed our content, "Like" us on Facebook Today!

Related posts: