We finally rounded off our 10 day Europe Trip with Amsterdam City on Day 9 and 10! On Day 9, we started off early to visit Anne Frank House. It was about a 20 minutes walk away. Eventhough it was drizzling that morning, there was still a crowd when we reached there in the morning!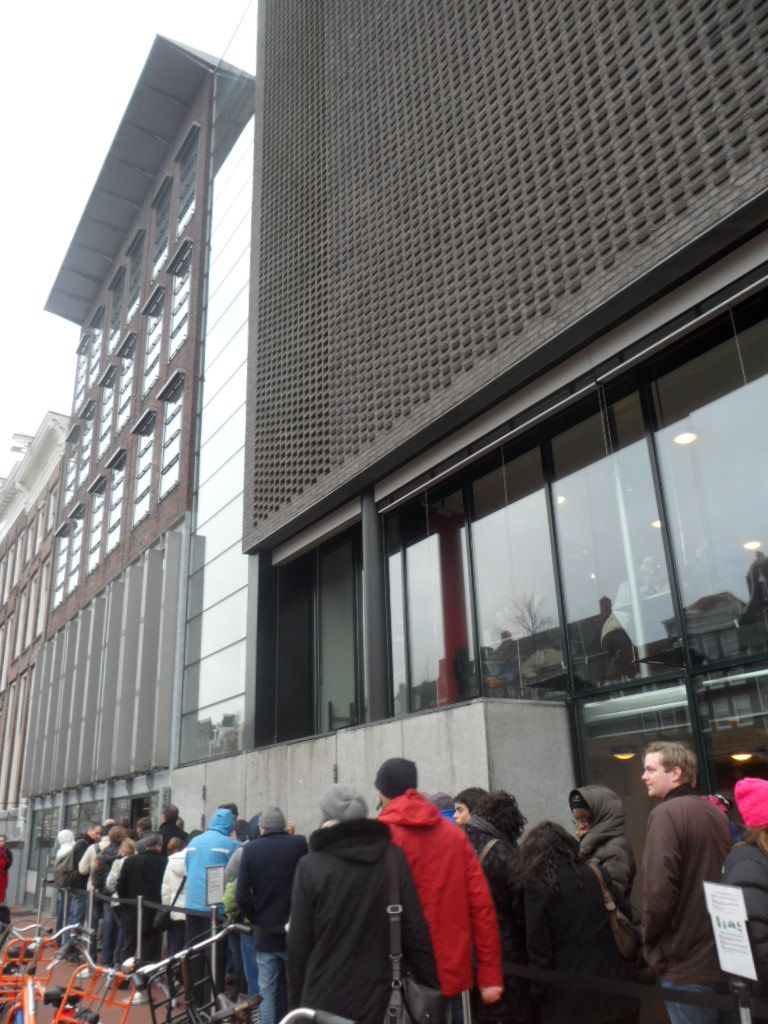 Crowd outside Anne Frank House
After Anne Frank Huis, we visited the shopping street in Amsterdam. There we took a break at La Place, the Amsterdam equivalent of Marche…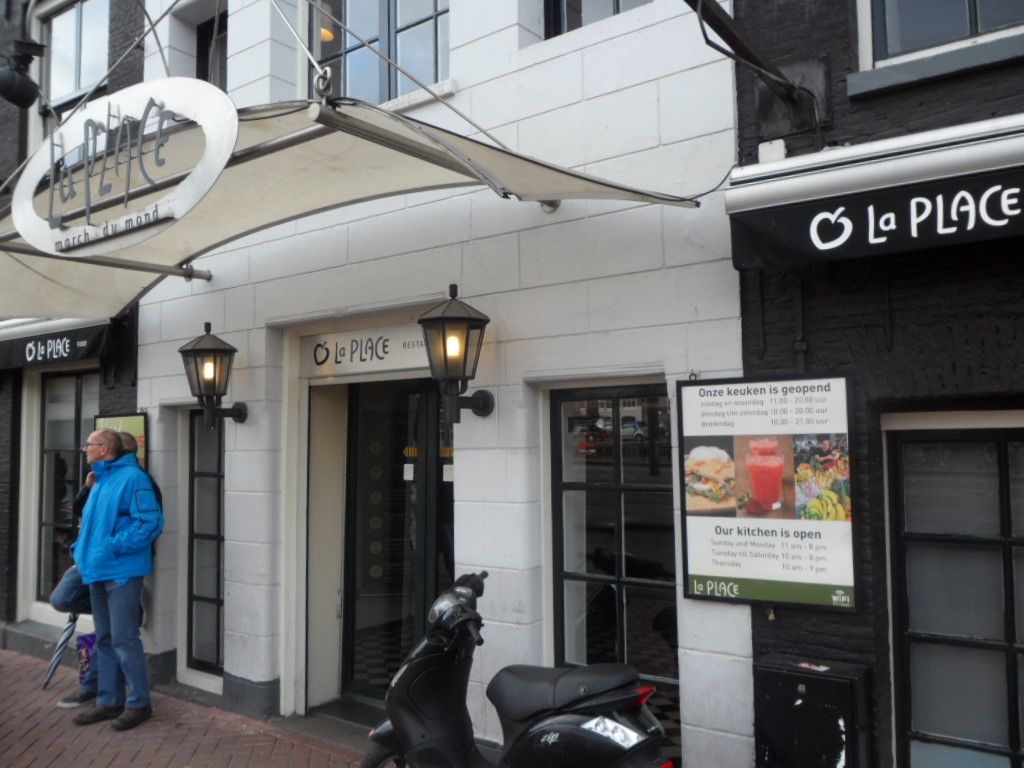 La Place Amsterdam
As it was a cold day, the mustard soup really energised us and warmed us up for the rest of the shopping in Amsterdam! Kate can tell you all about the H&Ms there and where to get the best deals! (read : Go to red label section!)
As it was CNY, we ended off the evening with an excellent Japanese "All You Can Eat" Buffet in the heart of the city! It turned out to be great except that Tom had the runs that evening…read more about Japanese Buffet in Amsterdam here….

Excellent Japanese Buffet in Amsterdam
The next morning, after much contemplation, we decided to go for the Amsterdam Canal Cruise to catch all the attractions in Amsterdam!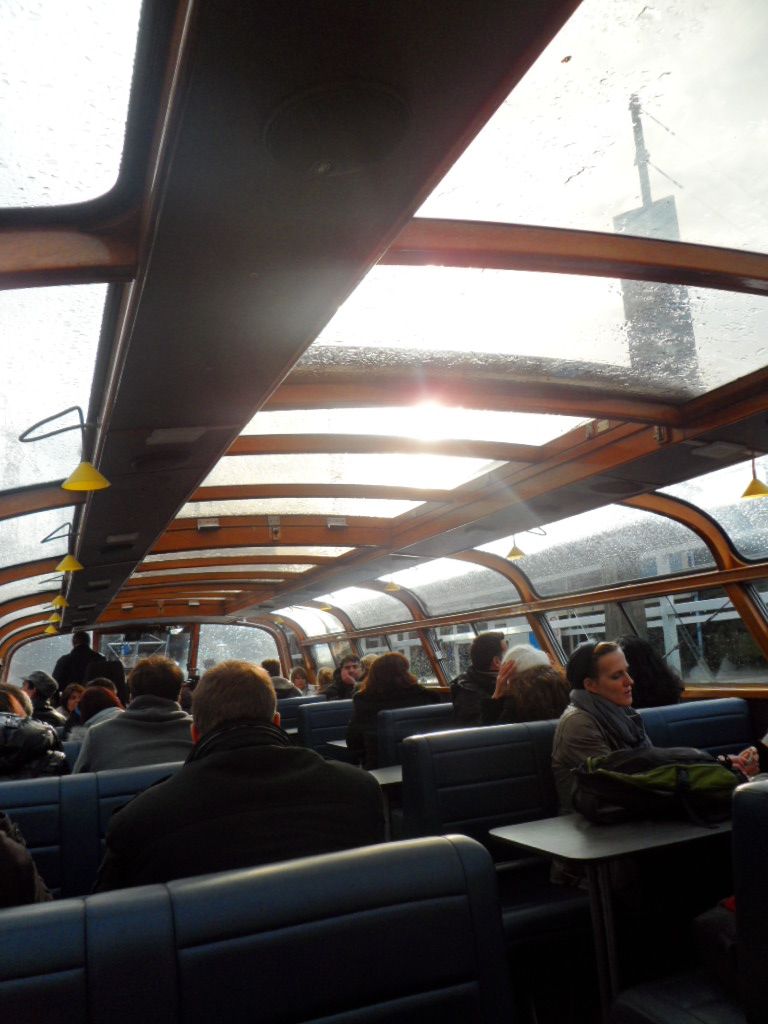 Amsterdam Canal Cruise to see all the attractions of Amsterdam!
Turns out that the cruise was an excellent choice and the running commentary led us to better understand this city of canals – Amsterdam!
As we winded down to the last hours before our departure back to Singapore, we stopped by a local pub for some drinks.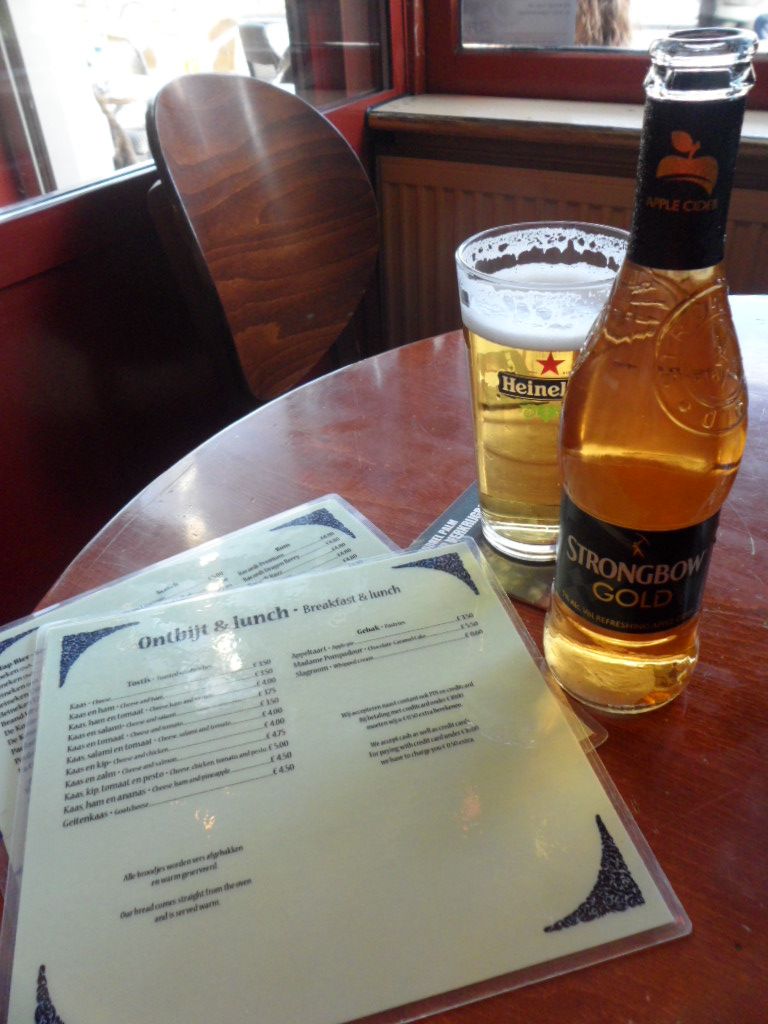 Last pint of ice cold Heineken @ Cafe Del Mondo
It was here that I went across to the open markets and got a white Gerbera for Kate! But still she feasted her eyes on the bartender at Cafe Del Mondo…sigh…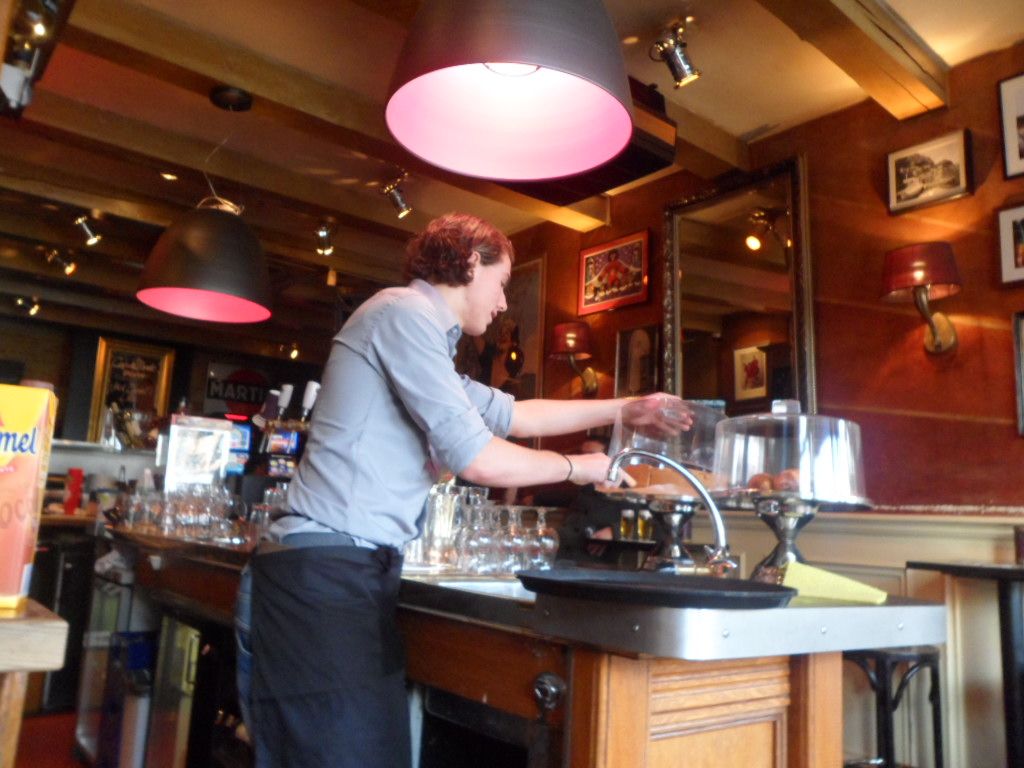 Handsome Bartender @ Cafe Del Mondo
If you enjoyed our content, "Like" us on Facebook Today!

For your convenience, we have arranged for the best hotel deals in Amsterdam right here!
All in all, we thoroughly enjoyed these 10 days trip in Europe! We hope you've enjoyed our journey through Europe as much as we have enjoyed writing them! Oh! Remember to stock up on the stroopwafels and choco waffles before you return! Do visit us for more travel ideas, the next time you visit Europe!
Related posts: