Following our previous post about shopping in Amsterdam, if you continue to walk along Kalverstraat, you will reach the intersection between Kalverstraat and Singel. Singel is a street along the canal. When you reach this intersection (coming from the direction of Kalverstraat), make a right turn at this place…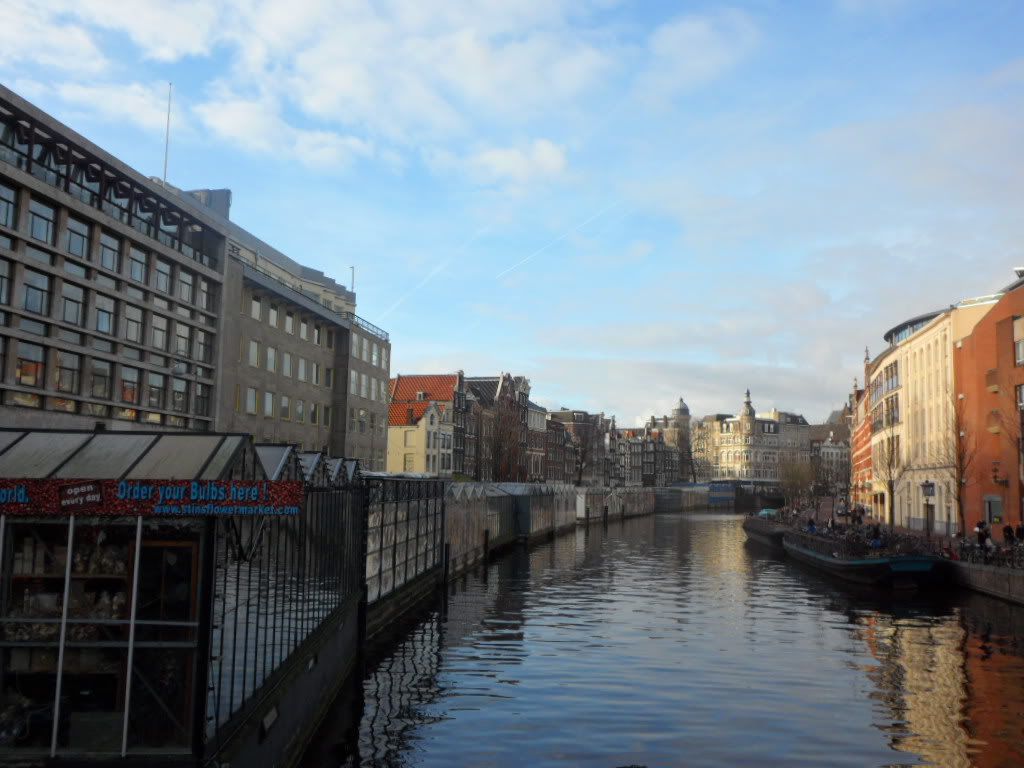 Flower Market Amsterdam along Singel
Once you start to walk along Singel, next to the canal, you will notice a whole row of shops selling flowers (mostly tulips), then you would have arrived at the Flower Market of Amsterdam aka Bloemenmarkt Amsterdam!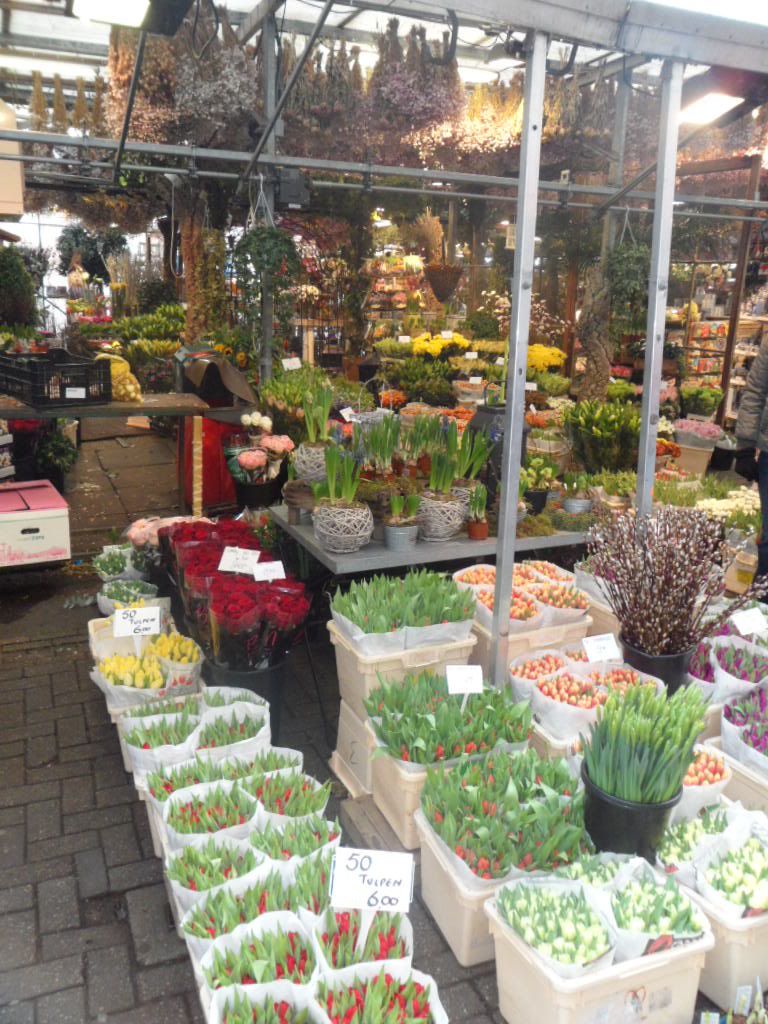 Flower Market Amsterdam
Here you will be able to find the prettiest (and cheapest) tulips that Holland is renowned for. They come in mostly bunches of 50. Bulbs and seeds are a common sight.
There are of course many other varieties to choose from. If you're travelling as a couple, why not get one of these fresh flowers for your lady. Kate got hers as well!
For your convenience, we have arranged for the best hotel deals in Amsterdam right here!
If you enjoyed our content, "Like" us on Facebook Today!

Related posts: