Gas Works Park is an alternate venue to Kerry Park View Point for a view of the Seattle City Skyline.

Seattle City Skyline with Space Needle as seen from Gas Works Park
Gas Works Park was originally a coal gasification plant which was operating from 1900s to 1950s. It was later renovated and opened officially to the public as a park in 1975.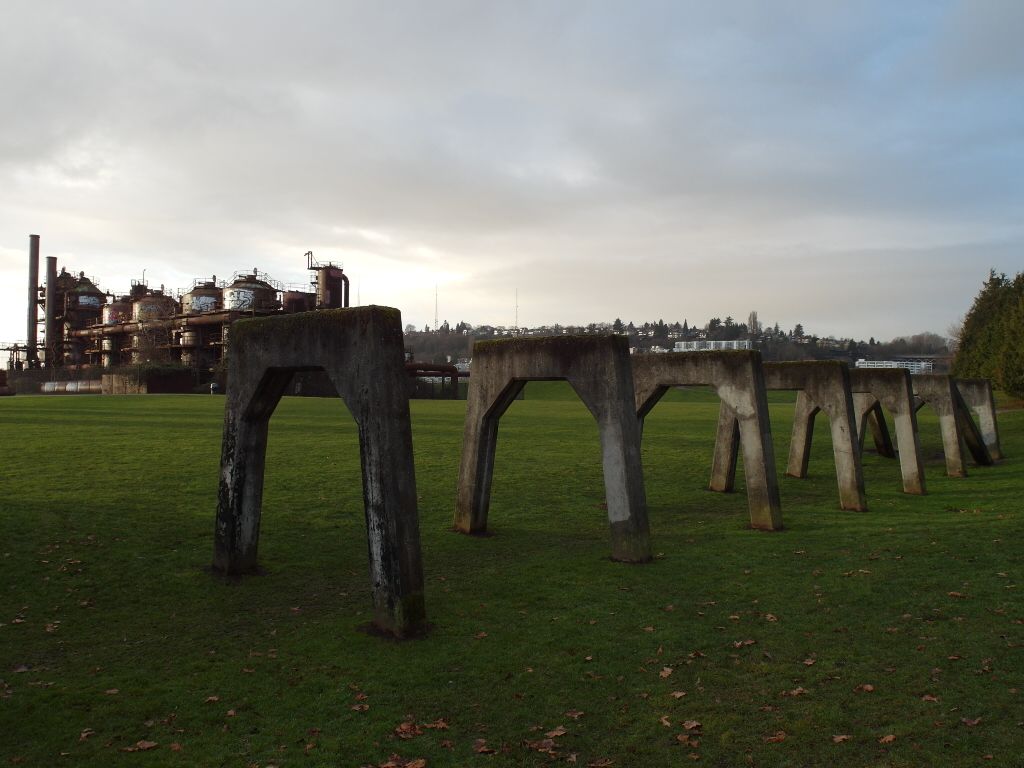 Gas Works Park Seattle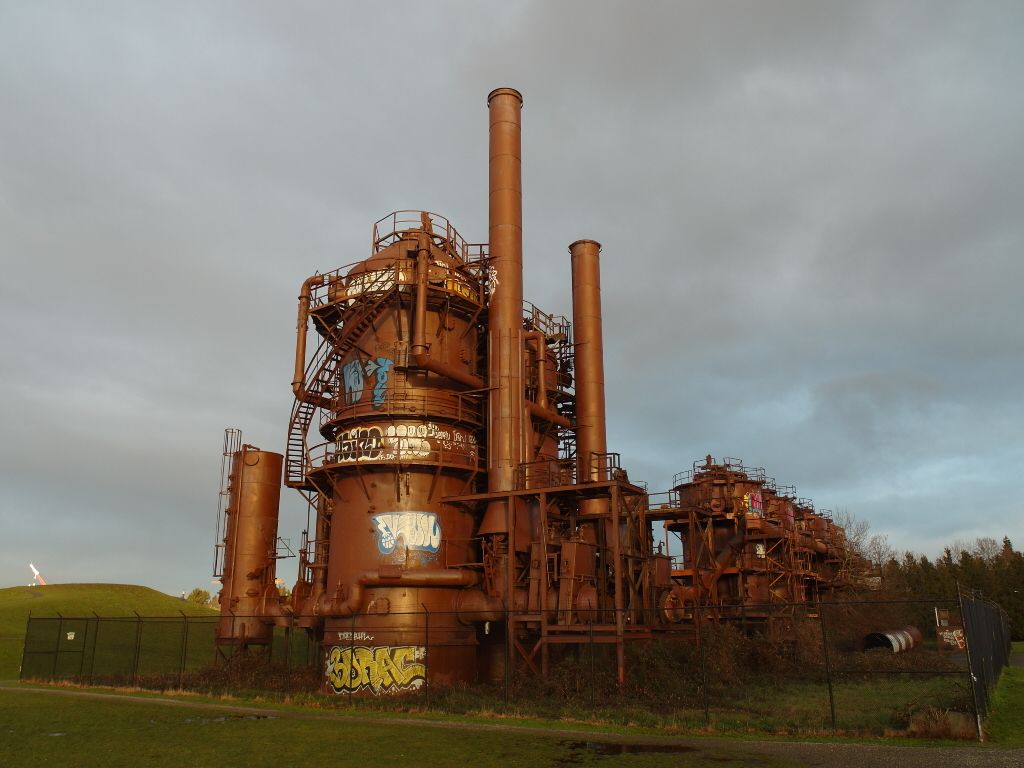 Former Seattle Gas Light Company Gasification Plant of Gas Works Park Seattle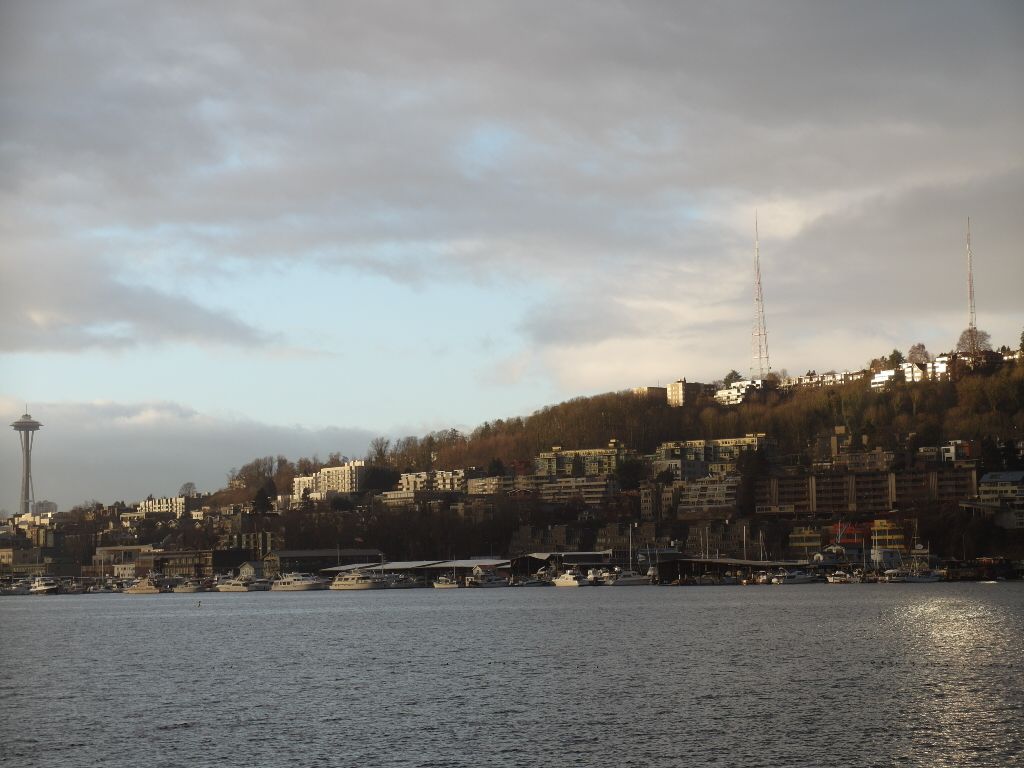 Another view of the Seattle Space Needle and Residents atop a hill
Prior to our visit to Gas Works Park, we visited a famous french bakery by the name of Le Fournil…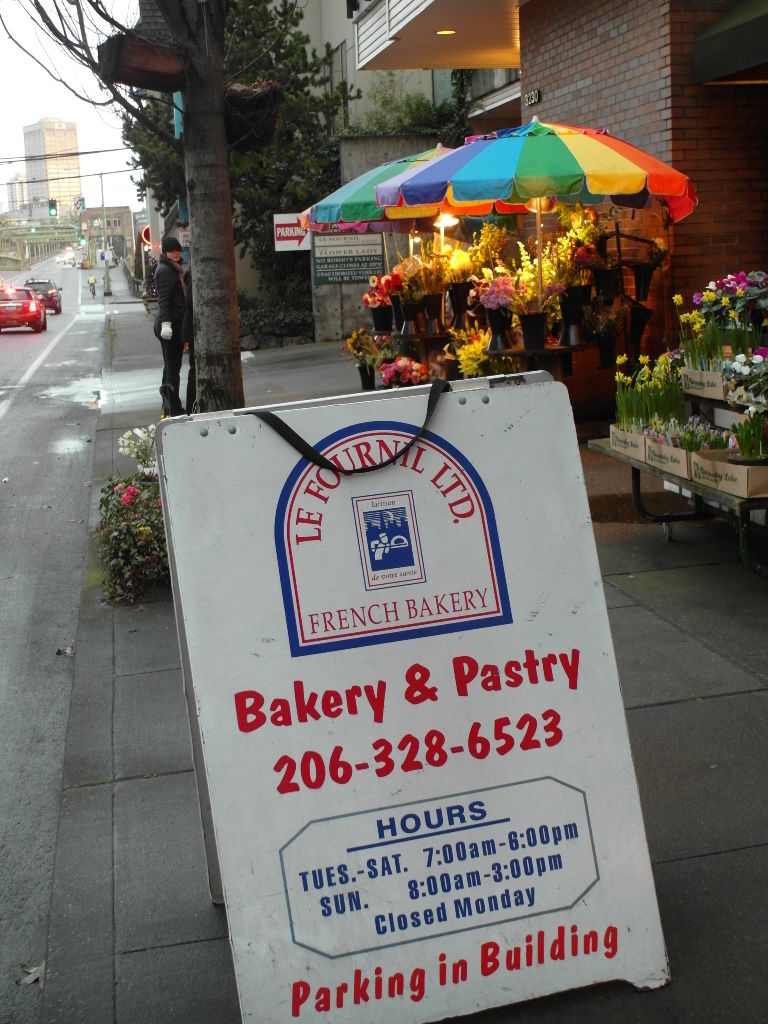 Entrance to Le Fournil French Bakery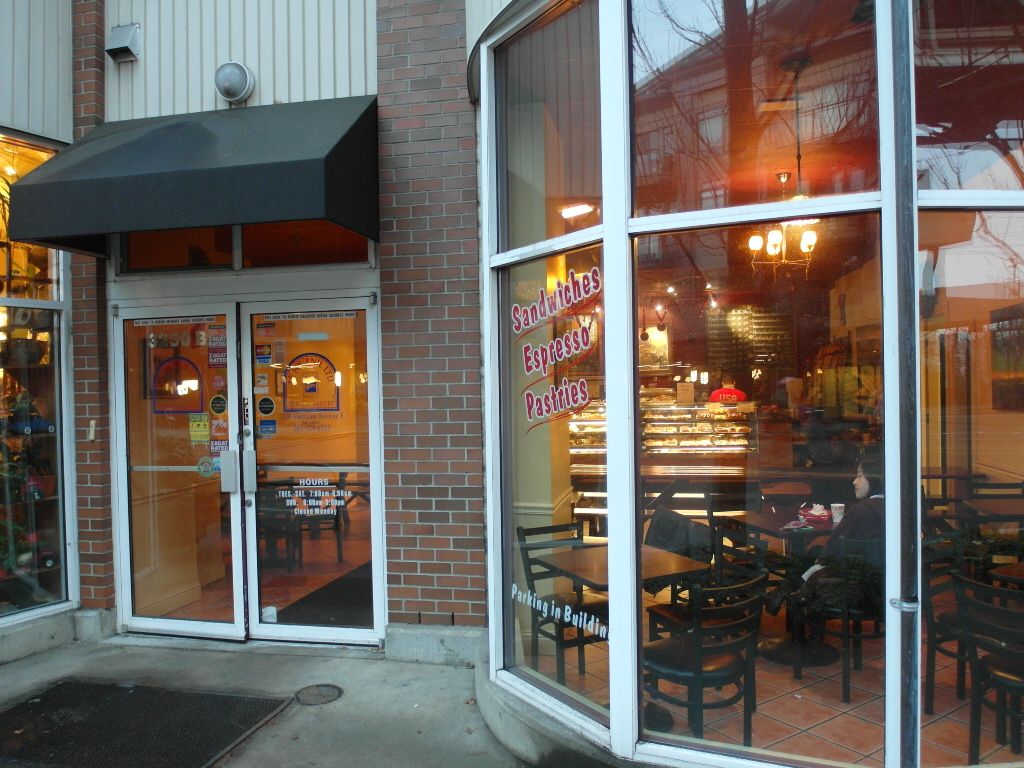 Cafe part of Le Fournil Seattle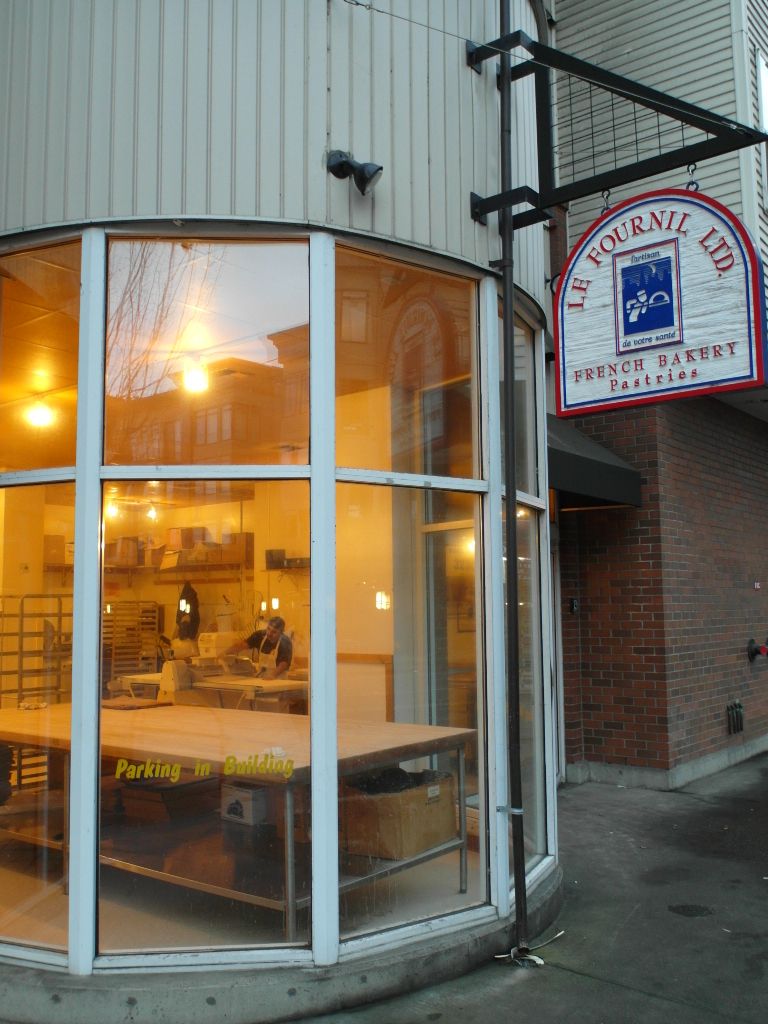 Bakery Part of Le Fournil Seattle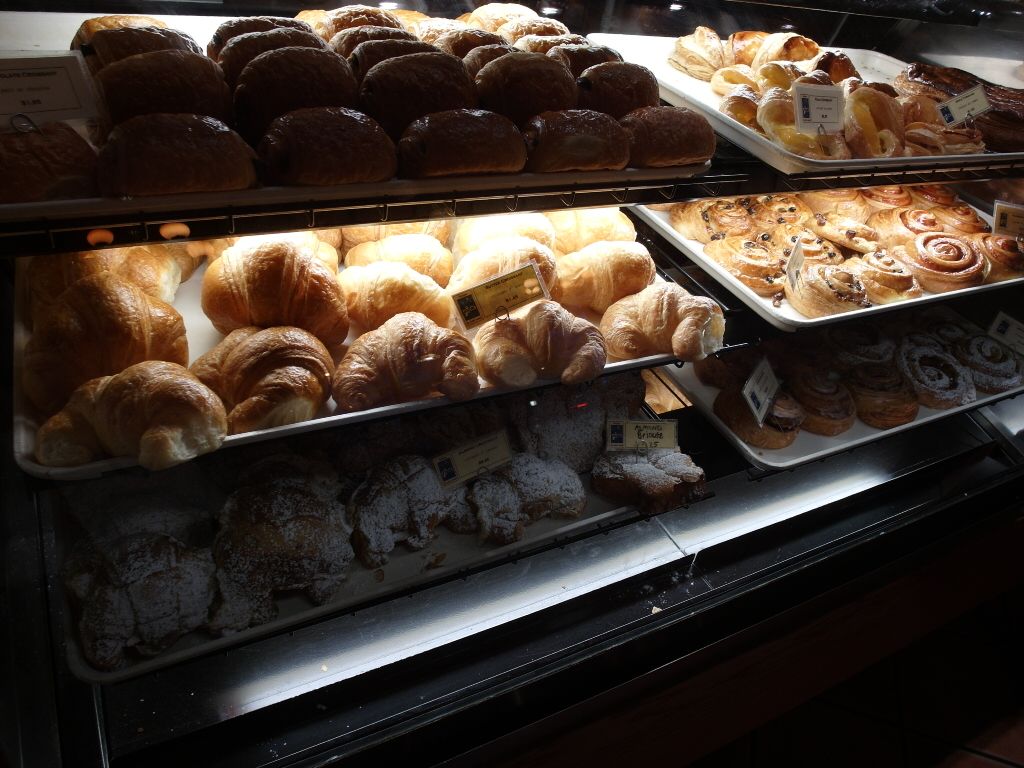 Gourmet Breads and Pastries on display at Le Fournil

Cakes at Le Fournil Seattle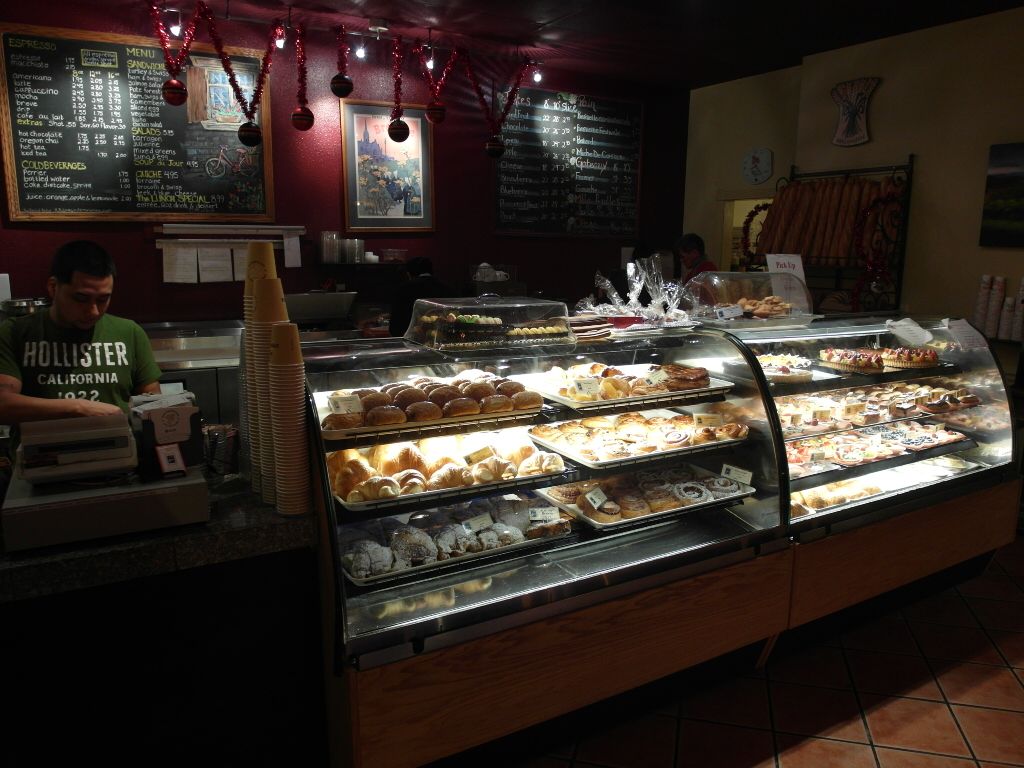 Inside Le Fournil Famous French Bakery Seattle
After contemplating for a really long time, we finally decided on the capuccino, almond croissant as well as the cream puff with chocolate on top. Special mention has to go to the cream puff where the cream was rich but not too sweet. The cream blended well with the puff itself. Yum!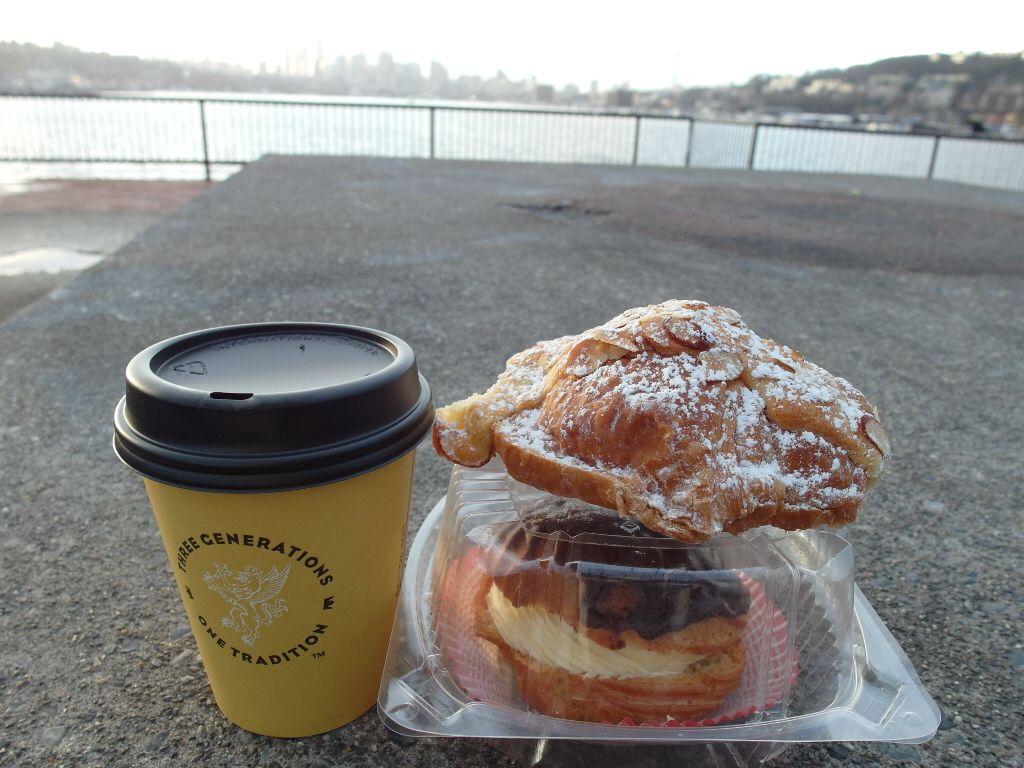 Our breakfast from Le Fournil with Seattle skyline as backdrop
If you enjoyed our content, "Like" us on Facebook Today!

For your convenience, we have arranged for the best hotel deals in Seattle right here!
Something interesting that happened during our visit to Gas Works Park was that we wanted to feed our Boudin sour dough bread "imported" from San Francisco, to the ducks that were swimming close to the waters there. However, we were not able to attract the ducks to come close enough to feed on the bread, only the ravens came by to have a look. The wind was really cold as the ducks were starting to draw towards us. As it was just too cold, we decided to feed the bread to the ravens instead, and left.
Nonetheless, we thoroughly enjoyed our visit to Gas Works Park (thanks to Kate!) and the breakfast from Le Fournil.
Great breakfast with great views? What else can we ask for? 😉
Related posts: