Gino Feruci Braga Bandung was our choice of stay in Bandung city after our stay at Sheraton Bandung. This is because of the location (along Braga Street – walking distance from the Asian African Museum), price (relatively cheap for a 4 star hotel) and facilities such as a spa, swimming pool and gym.
Lobby of Gino Feruci Braga Bandung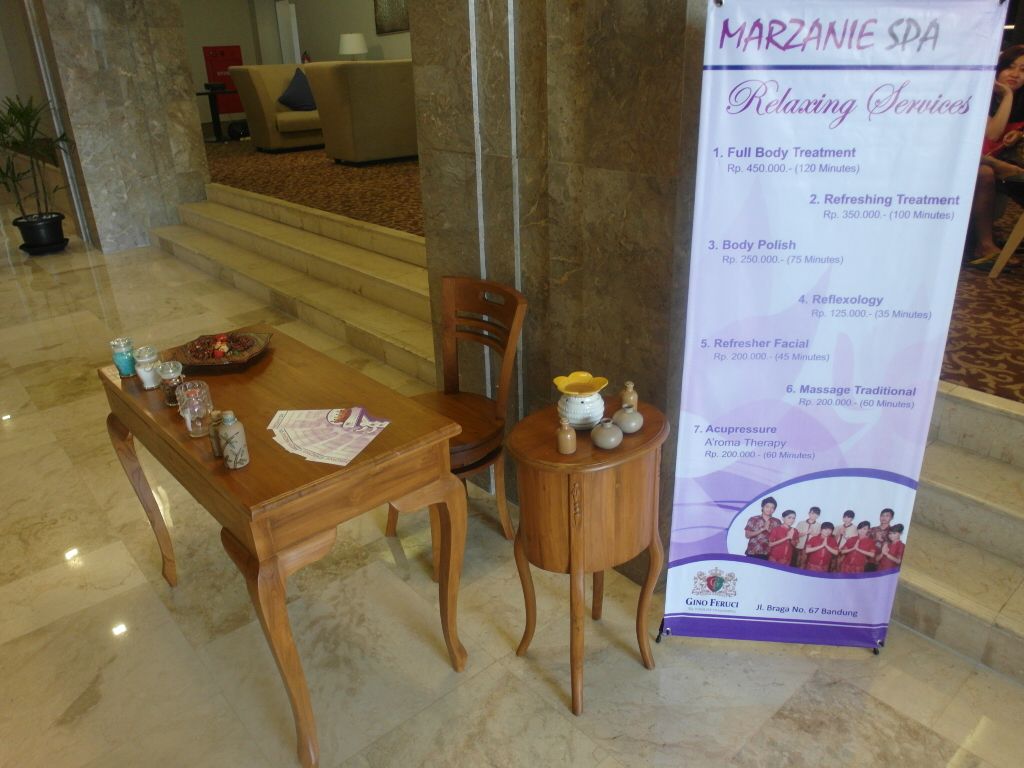 Lobby of Gino Feruci Braga Bandung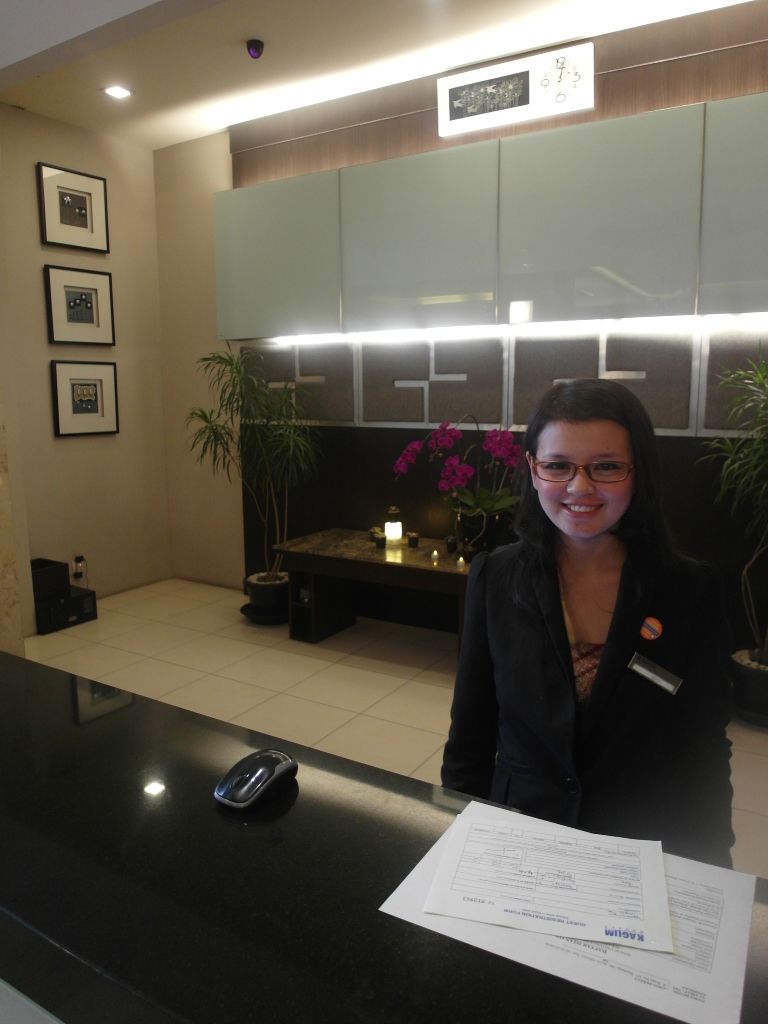 Our receptionist at Gino Feruci Braga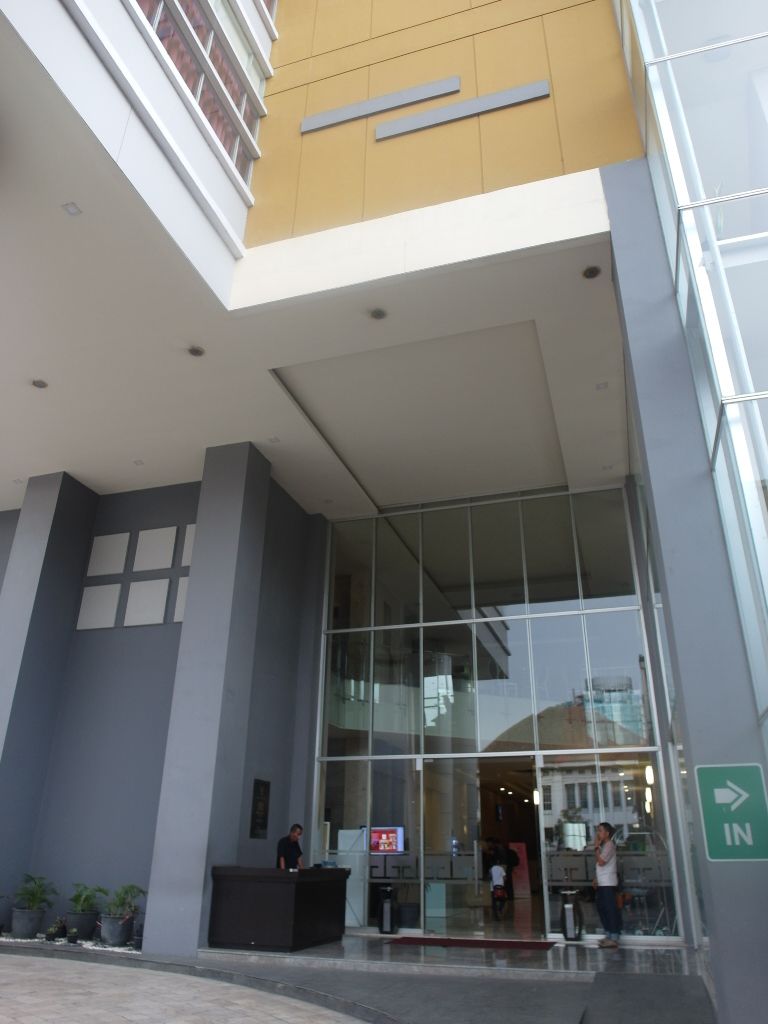 Entrance of Gino Feruci Braga
Superior Room of Gino Feruci Braga Bandung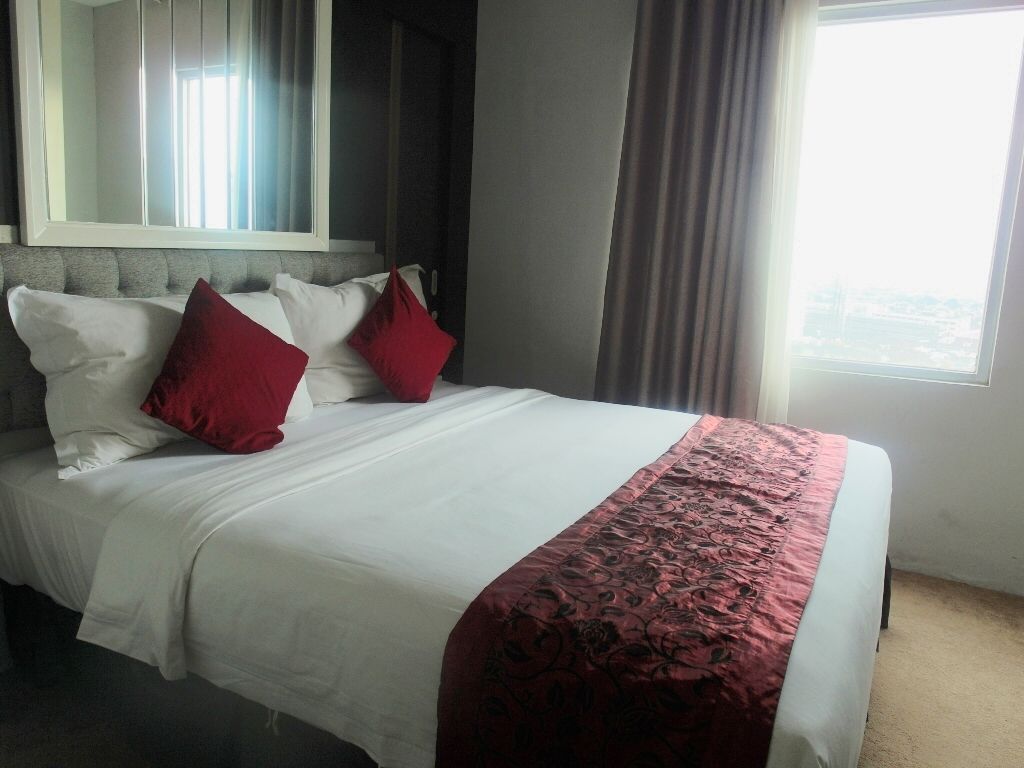 Superior Room Gino Feruci Braga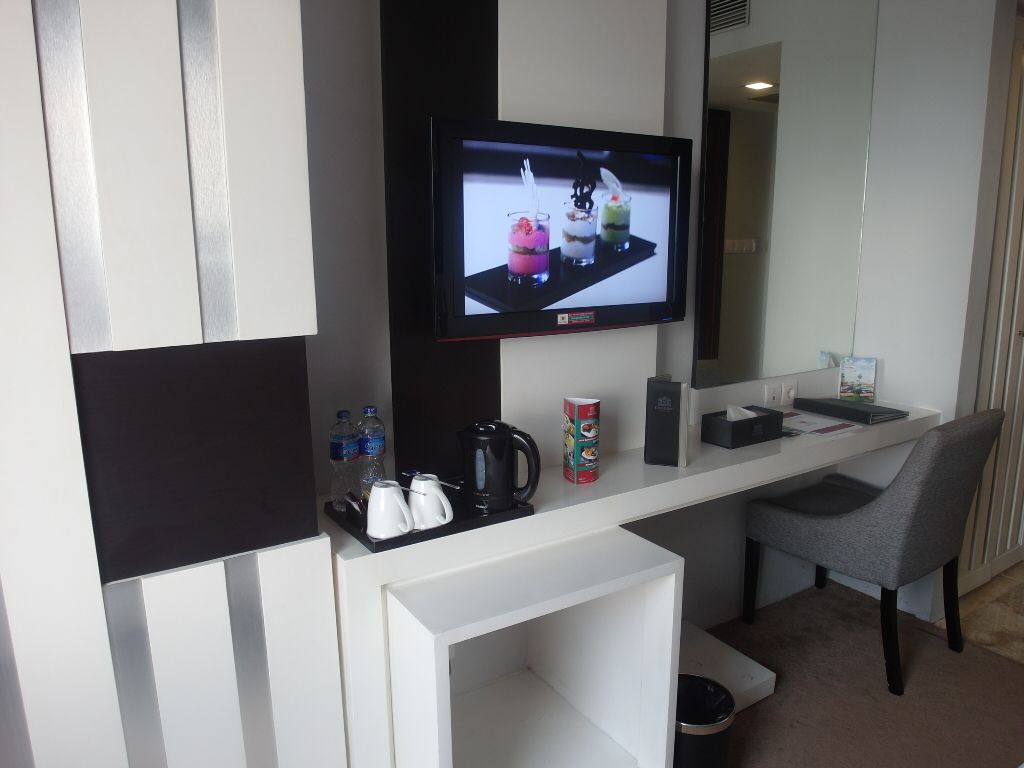 TV with cable network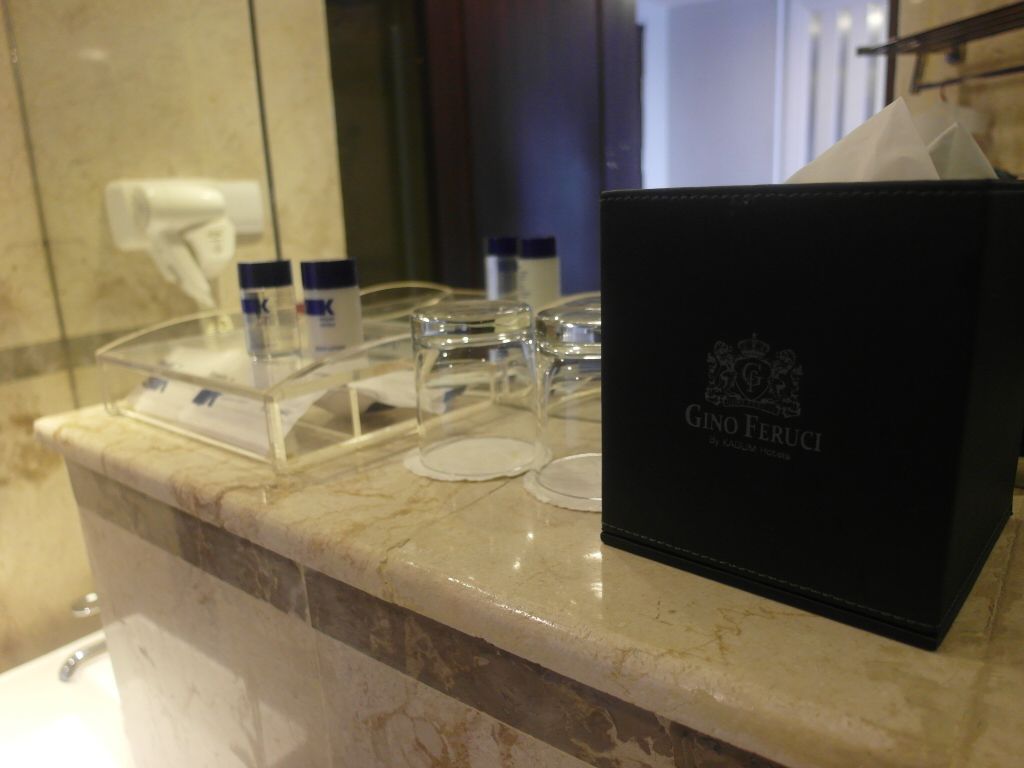 Bathroom (without bath tub)

Video tour of Superior Room at Gino Feruci Braga Bandung
What we liked about the room was that it had a great view of Bandung city. However, 2 things needed improvement during our stay. Firstly, the room was not sound proof and we could hear people along the corridor and kids shouting next door. Secondly, while watching "Unbreakable" on the cable network, the programme suddenly went off and we were not able to resume watching the programme.
Facilities at Gino Feruci Braga Bandung
Spa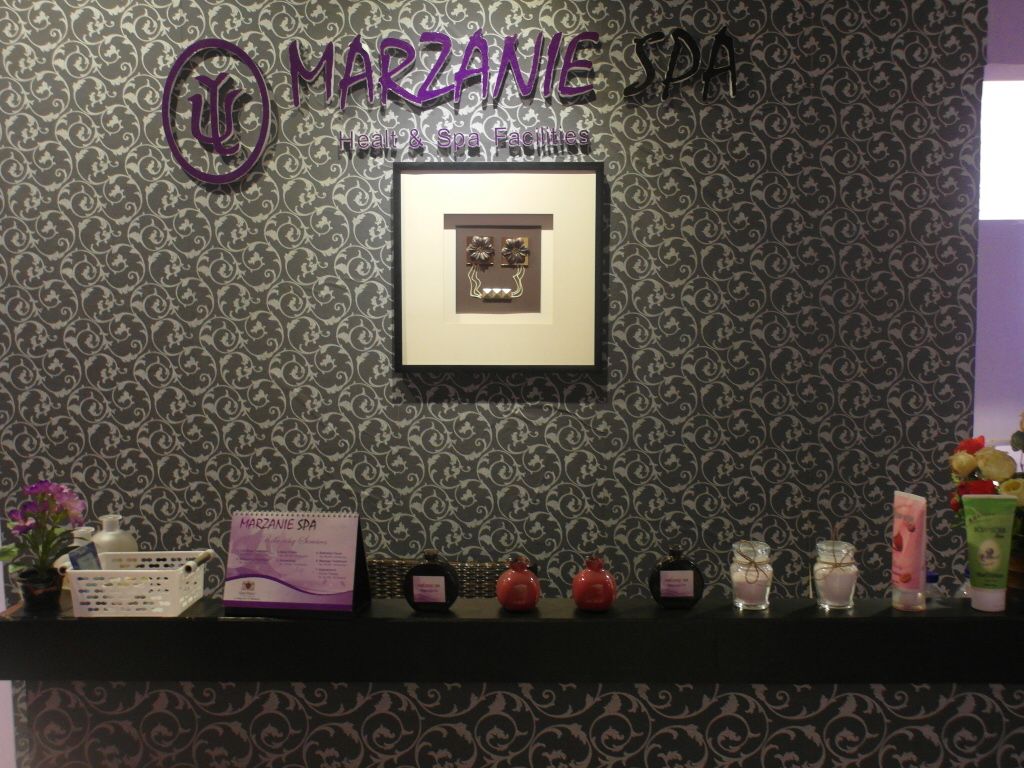 Marzanie Spa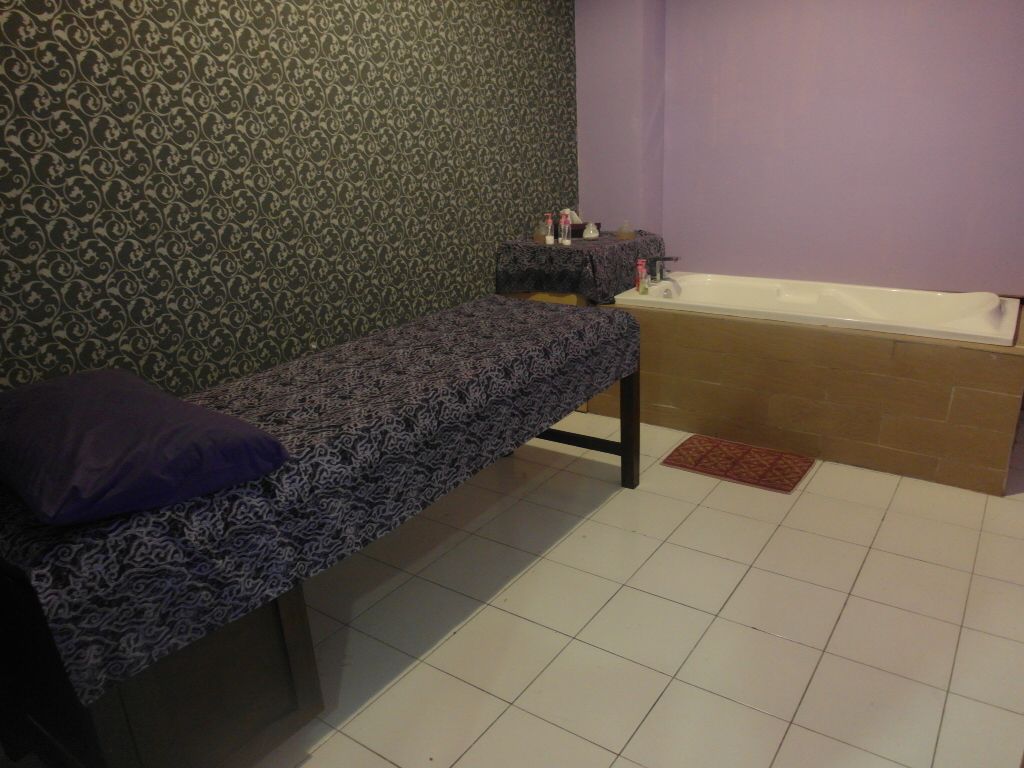 Massage area with bath tub
Gym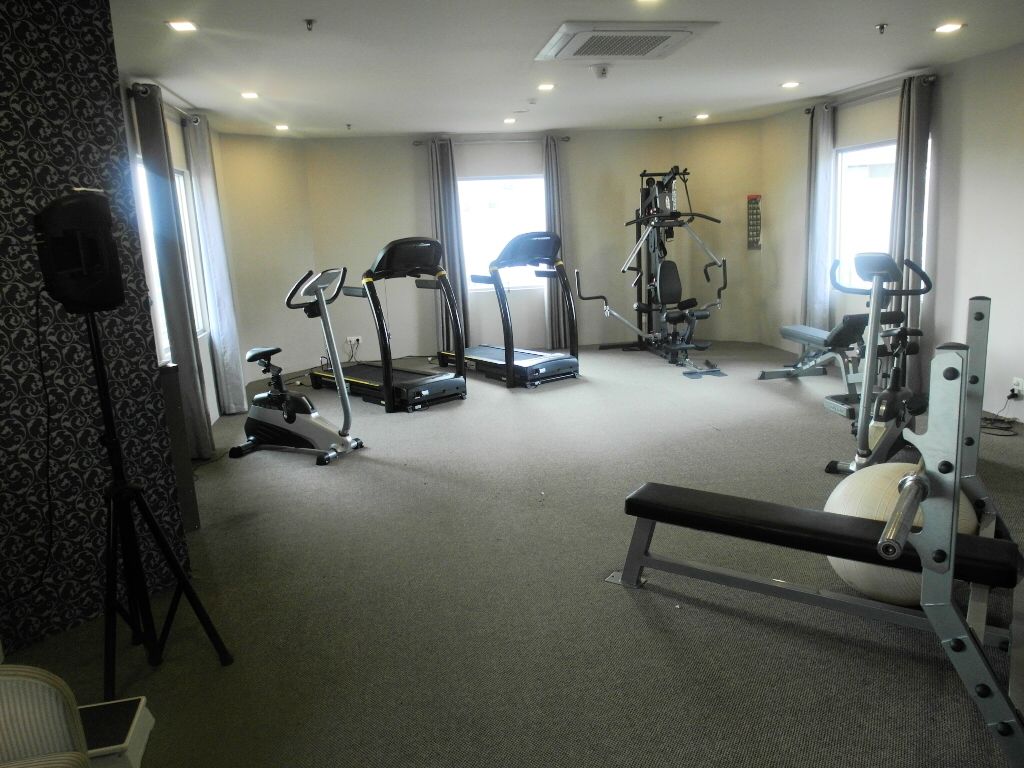 Gym of Gino Feruci Braga Bandung
The spa and the gym are co-located in the same premise on level 4. We did not try the massages here as it was priced the same as in Sheraton Bandung – can you believe it?!
On the other hand, the gym was cool. It had treadmills that were facing the TV with cable. The only catch is that you can only switch on the TV by pressing buttons at the TOP of it (not at the sides or below). It took us some time to locate the buttons before we could enjoy our run while watching cable shows.
Swimming Pool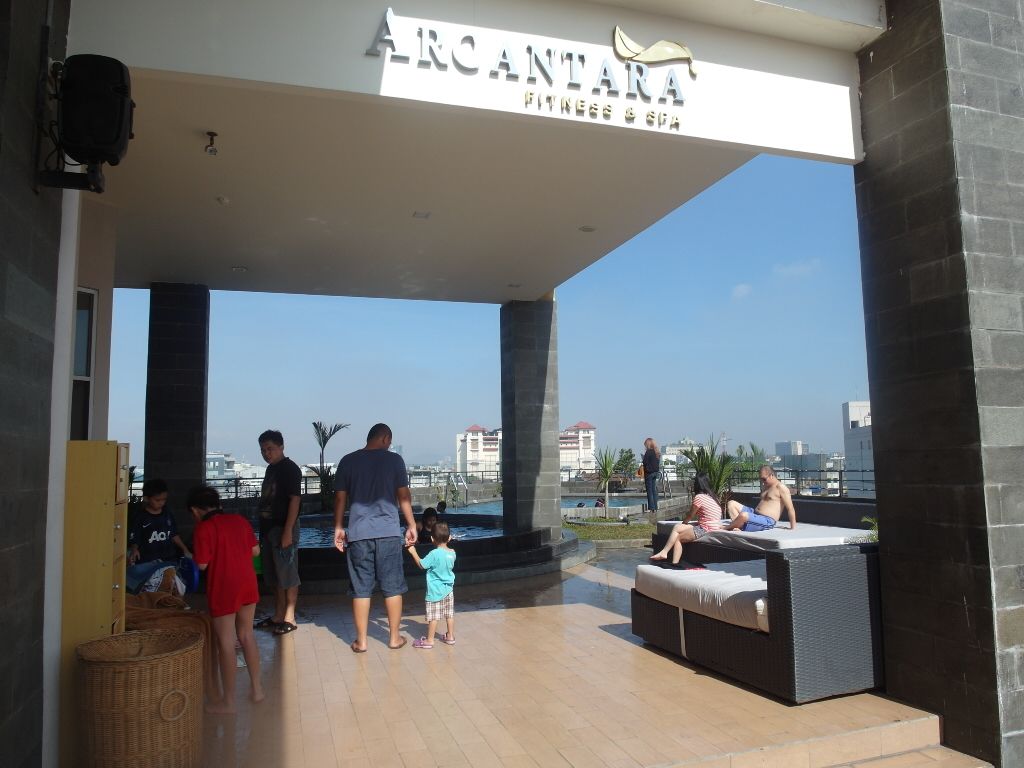 Swimming Pool and Jacuzzi on level 5

Pool of Gino Feruci Braga Bandung
Sky Lounge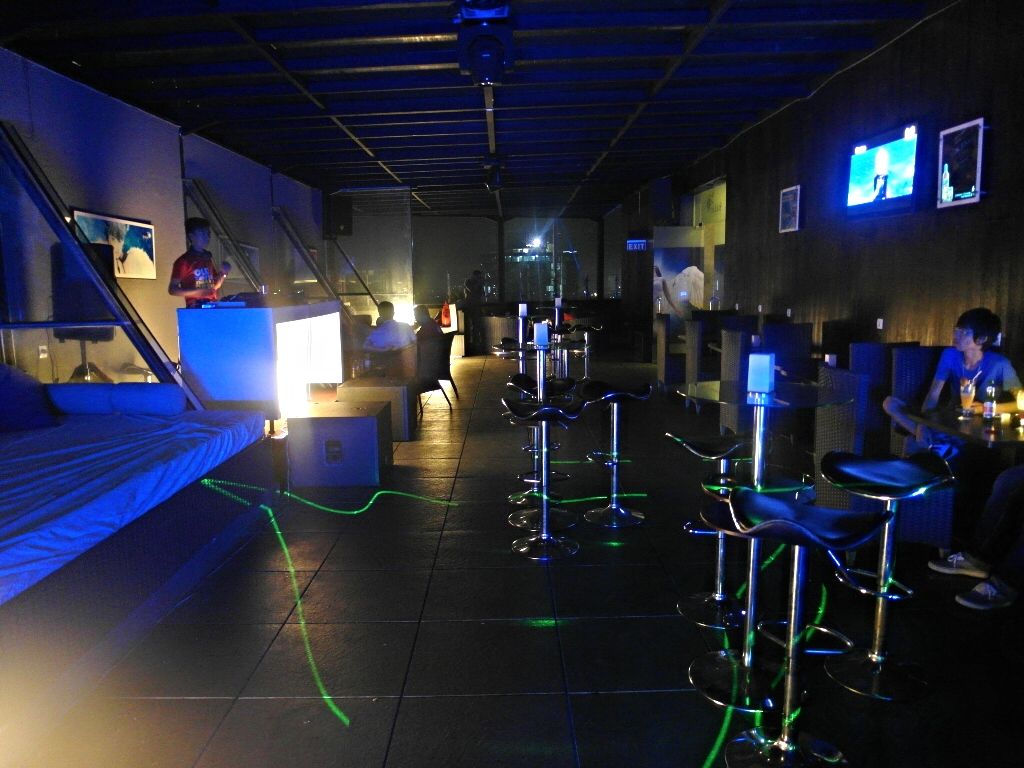 Sublime Sky Lounge Gino Feruci Braga Bandung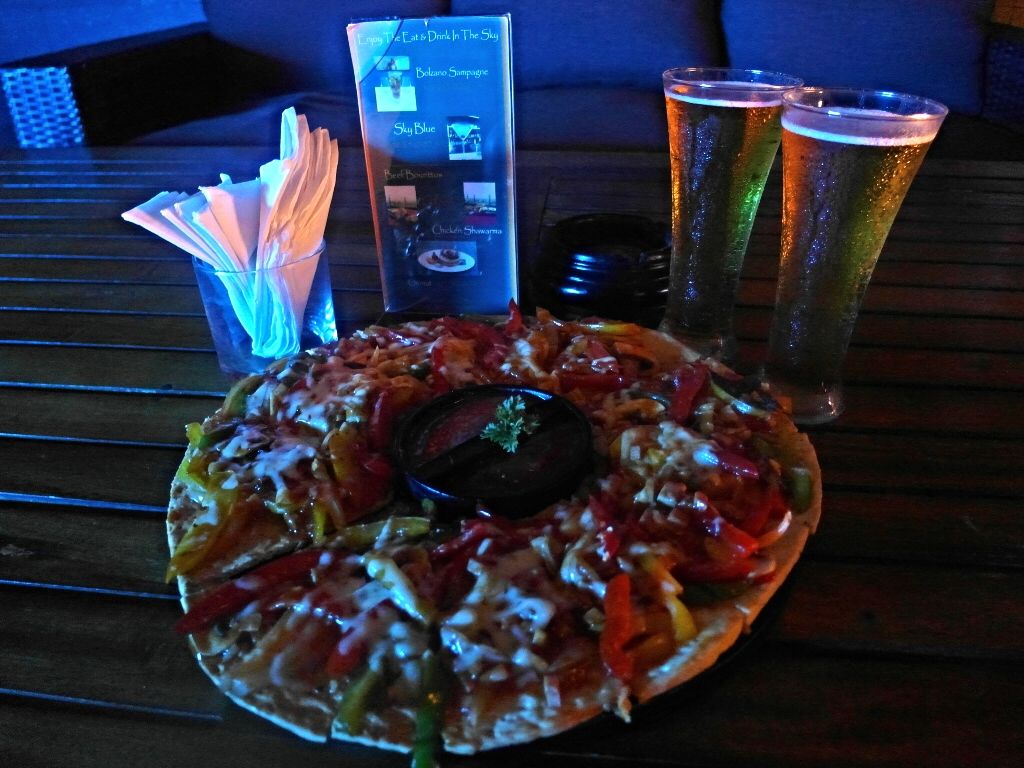 Sublime Sky Lounge Pizza and Drinks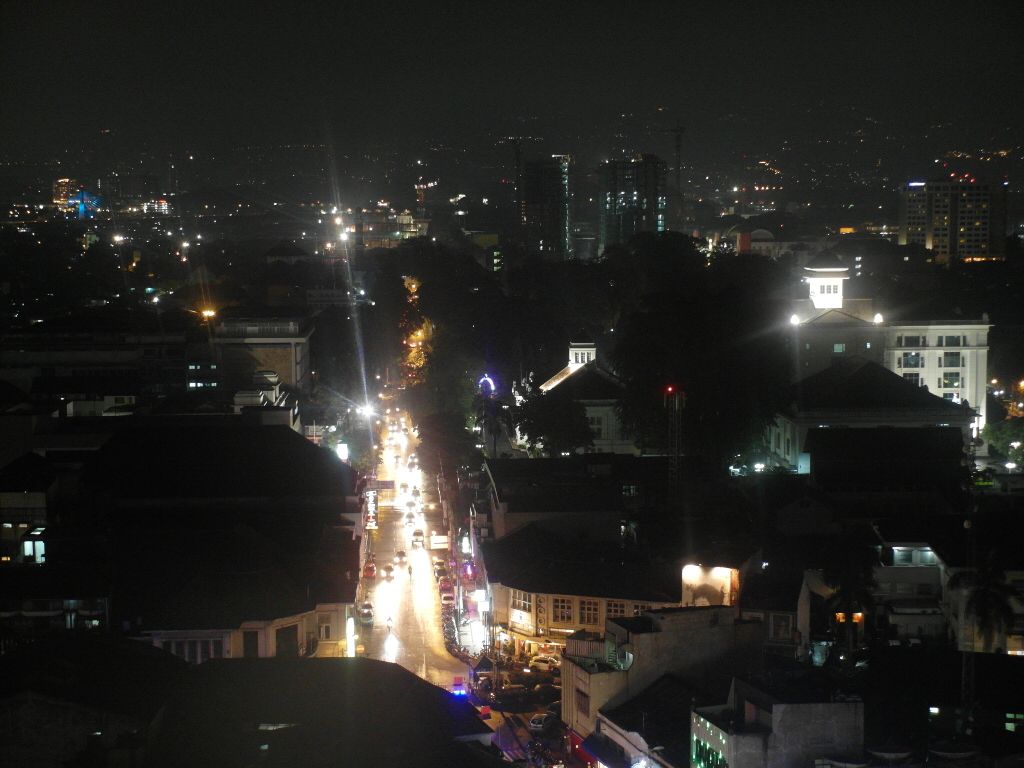 Views from Sublime Sky Lounge
The Sublime Sky Lounge of Gino Feruci Braga Bandung is a great place to hang out and to enjoy great views of the city. The music's not too loud and the atmosphere is relaxed and unpretentious. The drinks and pizza were a little expensive and the pizza was not that good though.
Breakfast at Gino Feruci Braga Bandung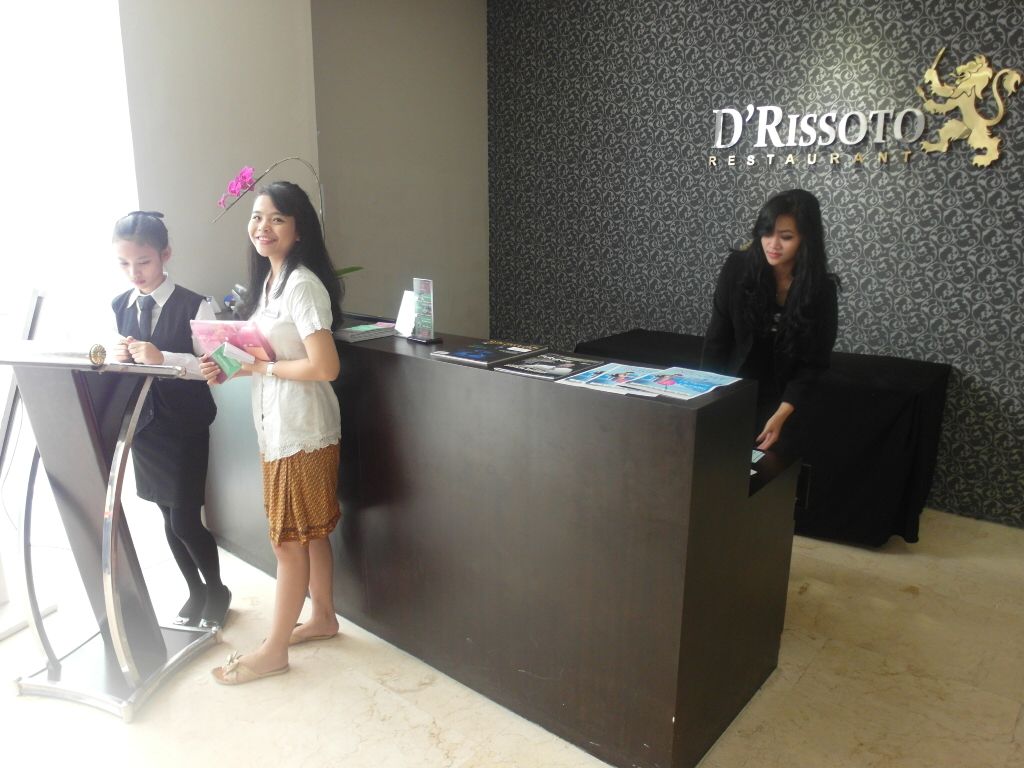 Breakfast at level 2 D'Risotto Restaurant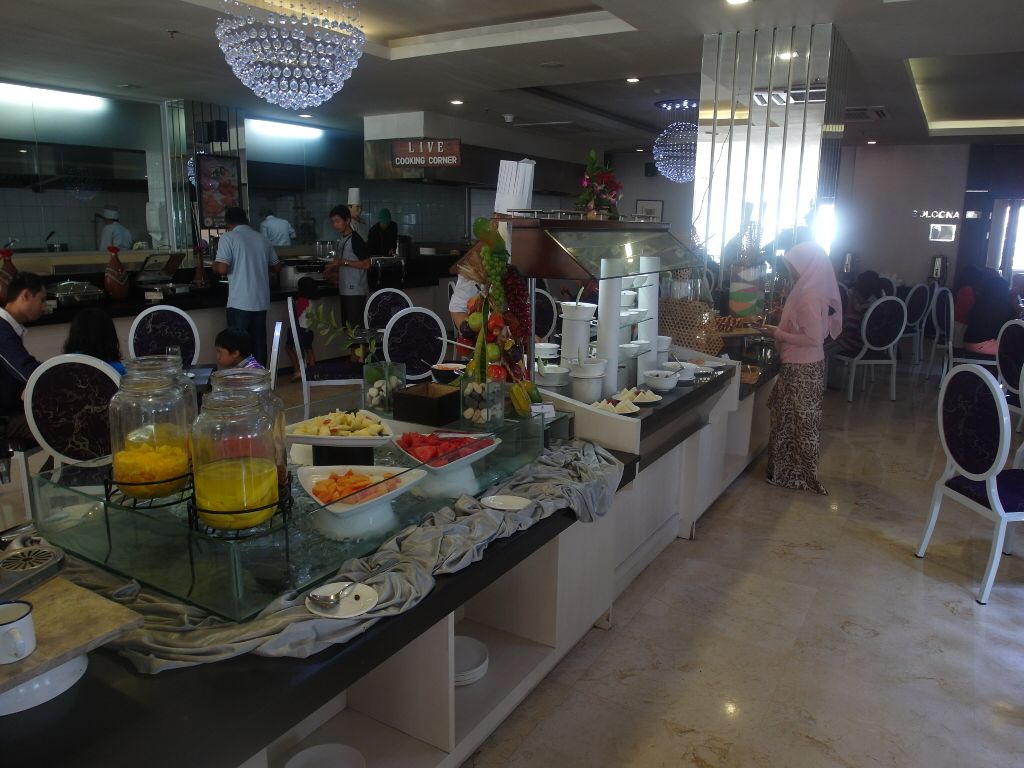 Buffet spread for breakfast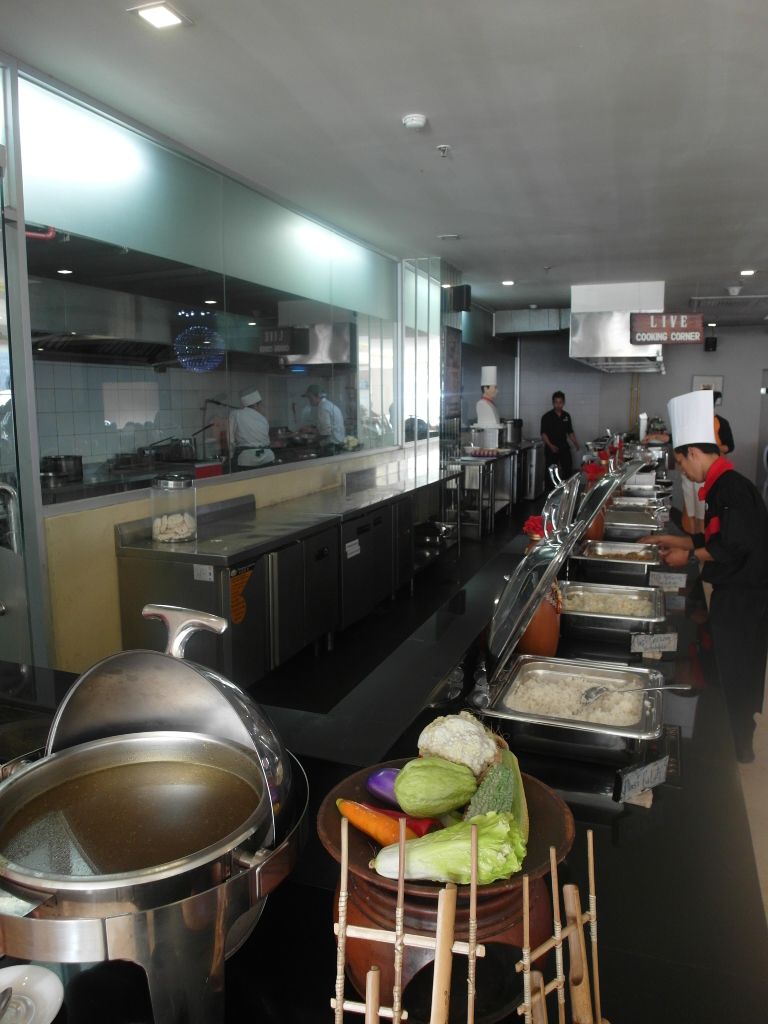 Buffet Breakfast at Gino Feruci Braga Bandung

Bread counter

Traditional counter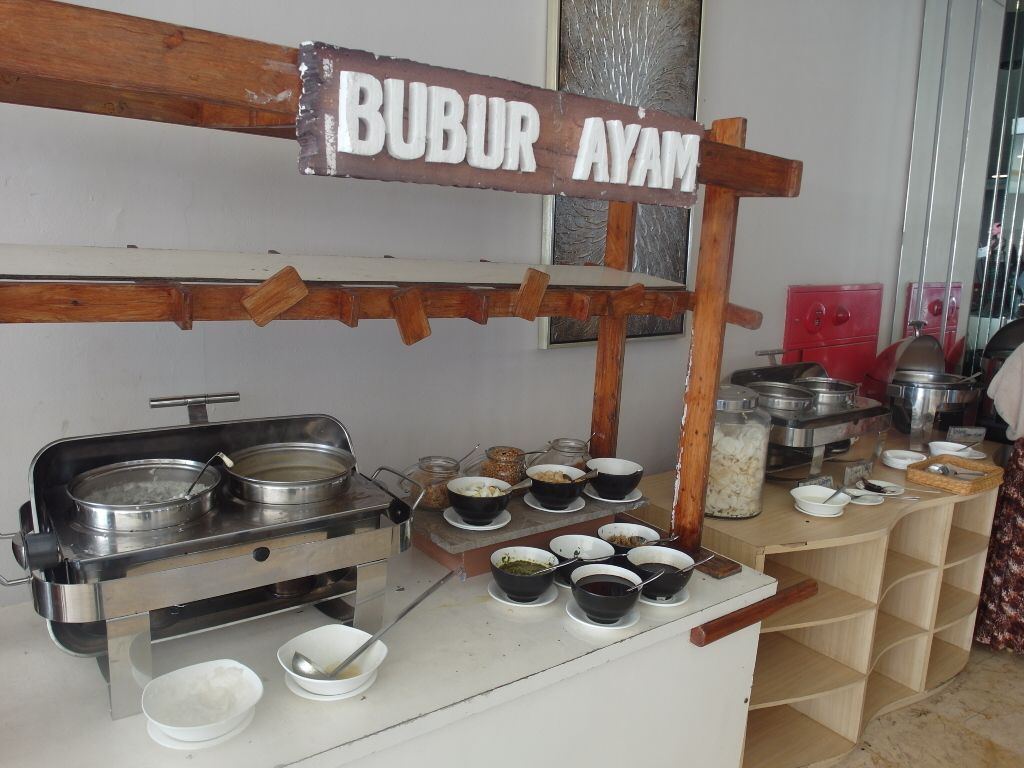 Porridge and desserts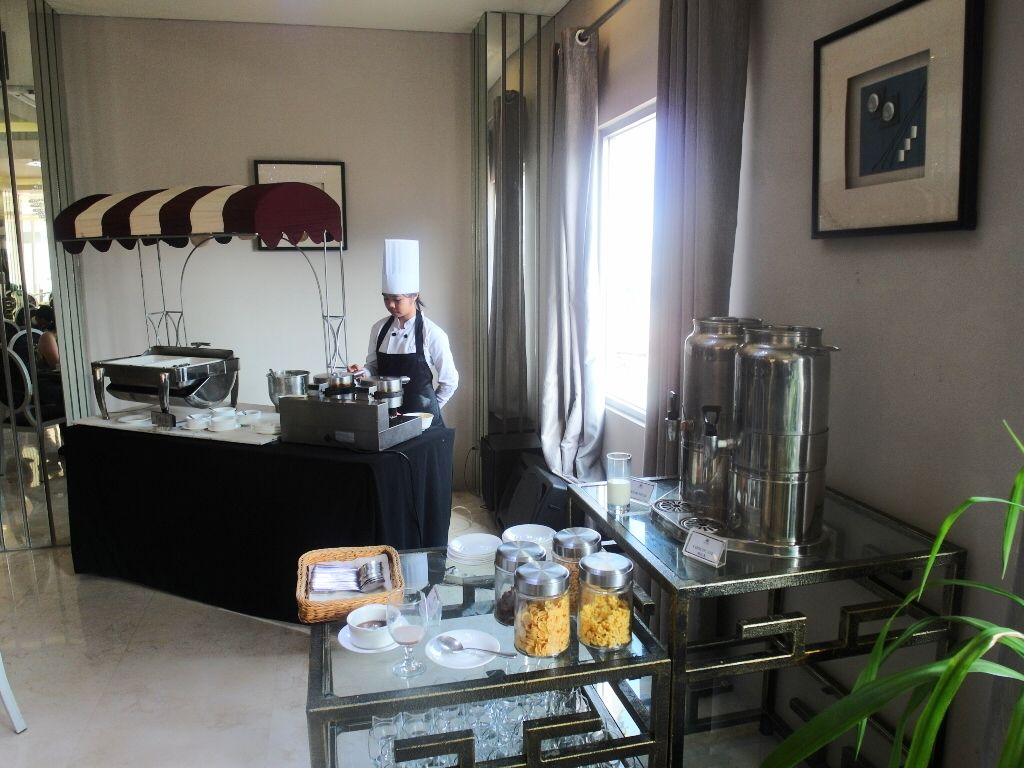 Waffles with maple syrup – Our Favourite breakfast item!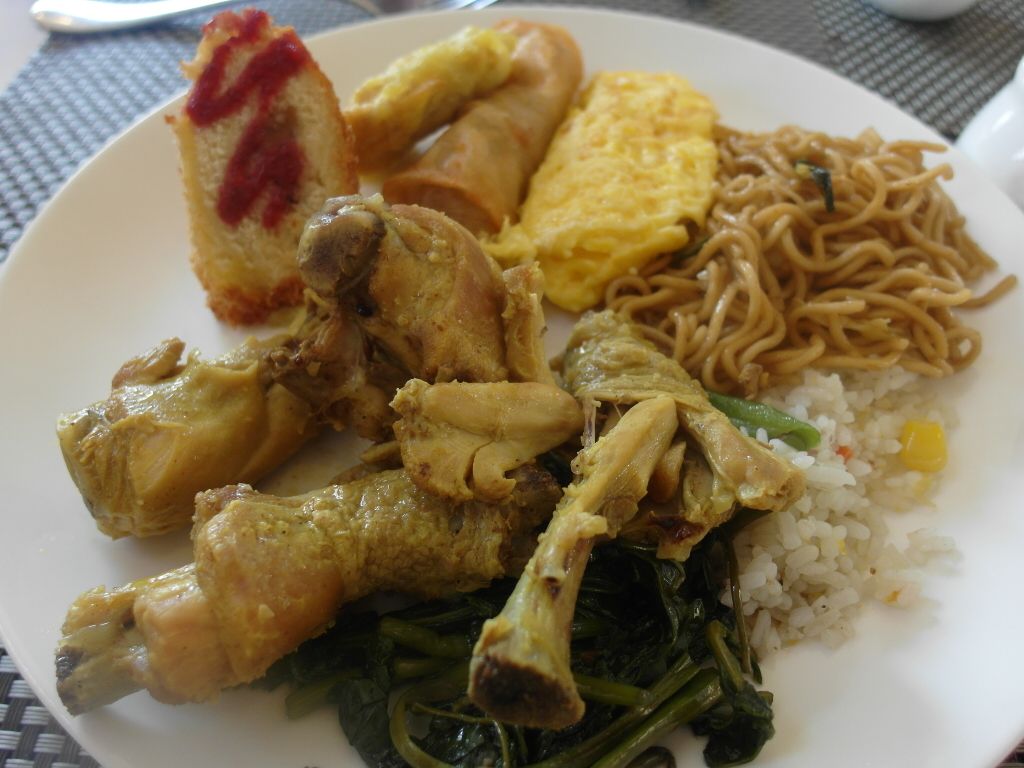 Breakfast mains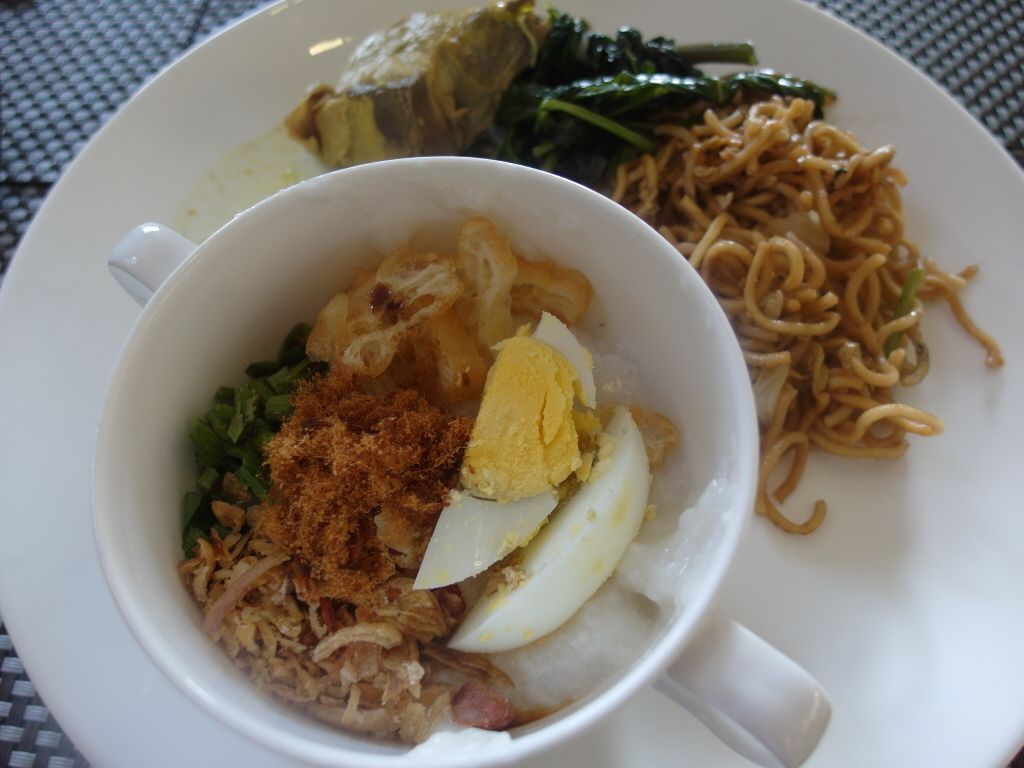 Neatly arranged porridge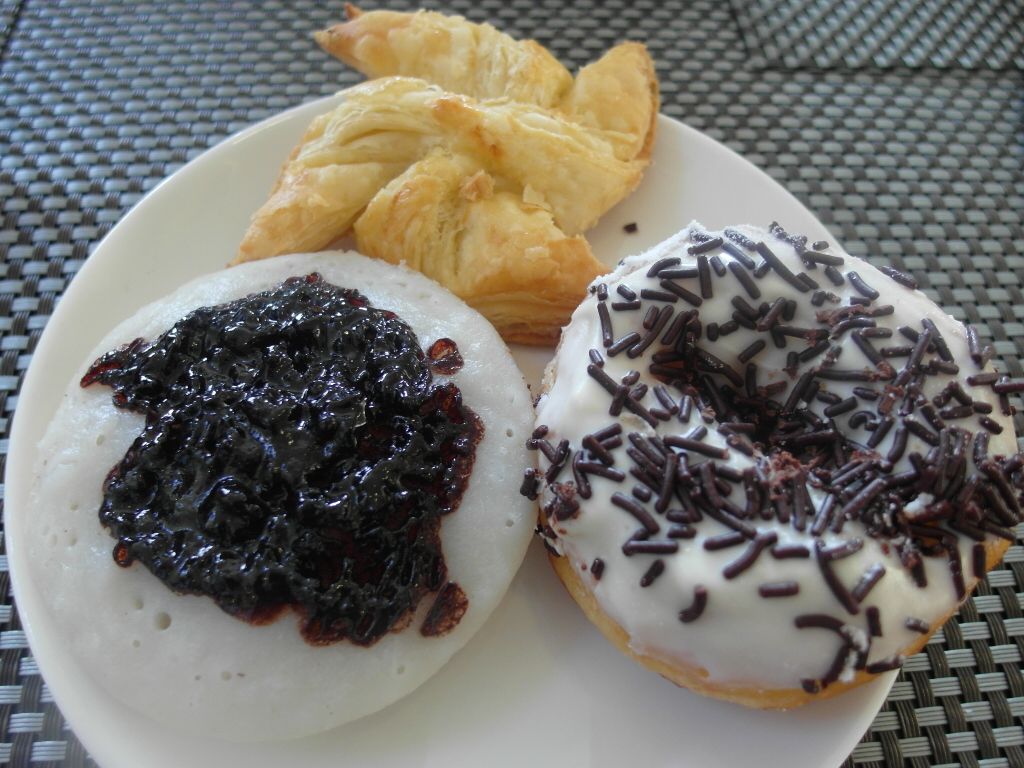 Desserts and sweets
On Saturdays, there's an all you can eat buffet and it even comes complete with a live band and al fresco dining!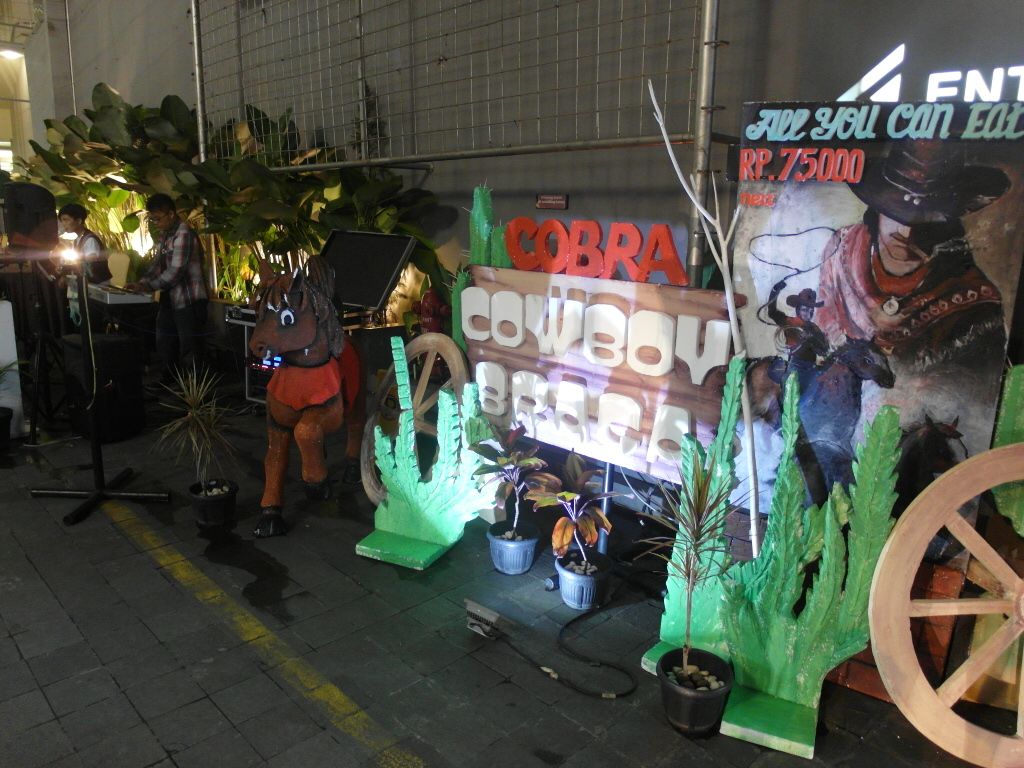 All you can eat buffet Gino Feruci Braga Bandung Saturday evenings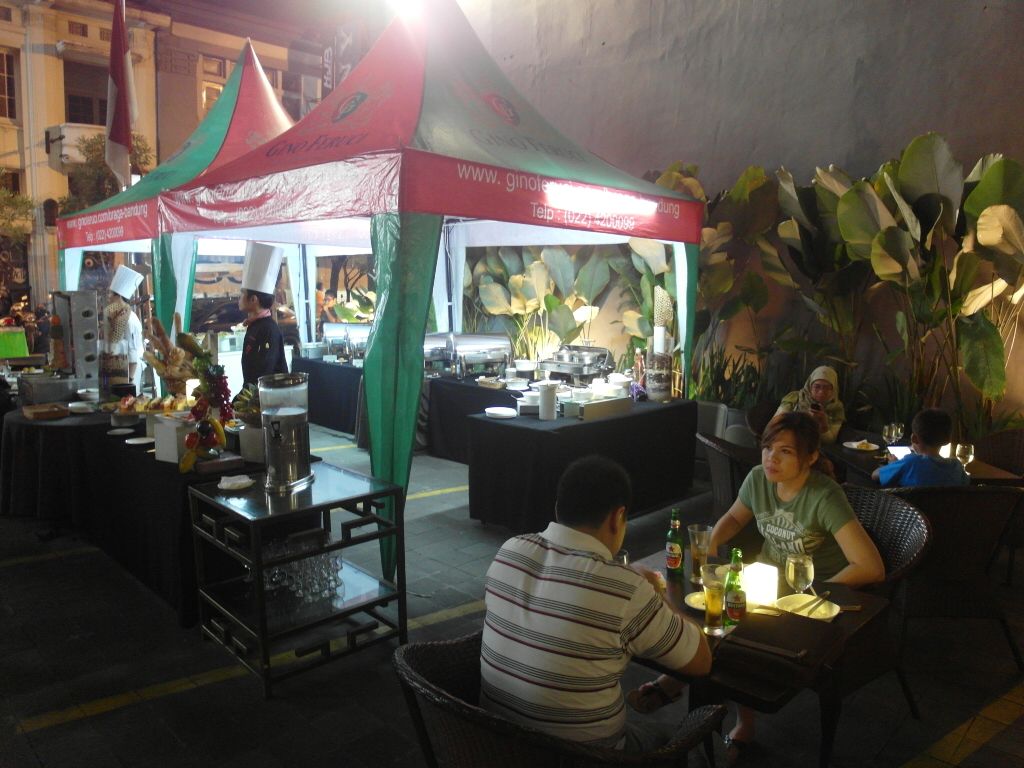 Buffet spread and al fresco dining
To round up the post, we think that Gino Feruci Braga can be a good base for you to explore Bandung city…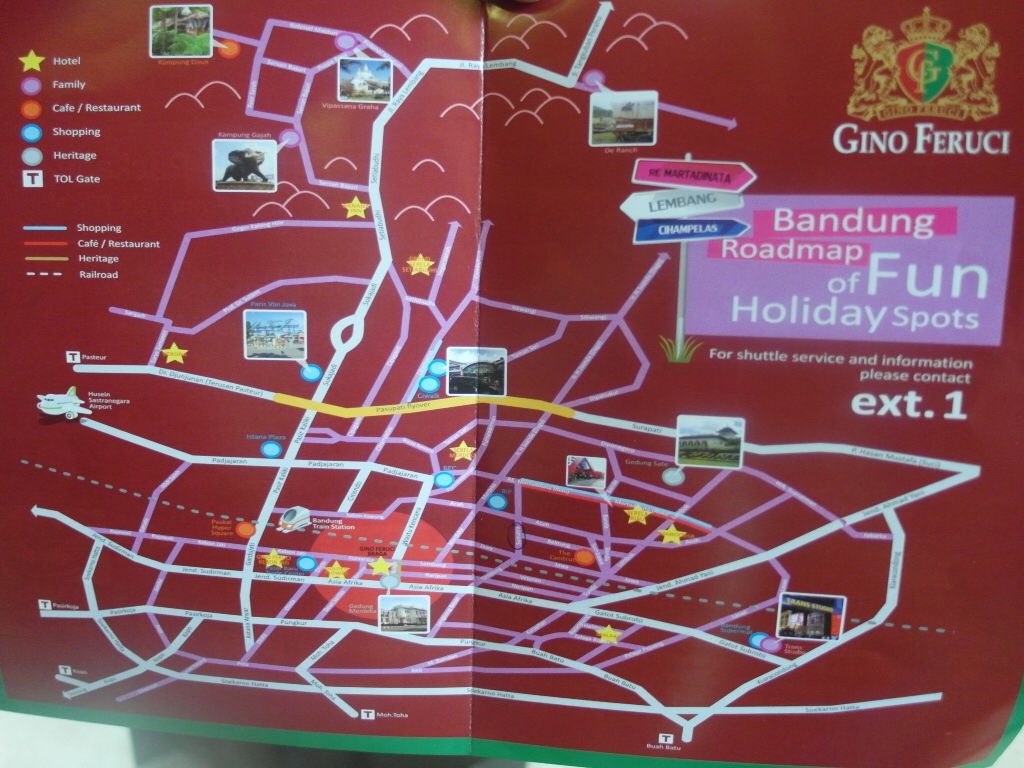 Map in and around Gino Feruci Braga Bandung
If you enjoyed our content, "Like" us on Facebook Today!

For your convenience, we have arranged for the best hotel deals at Gino Feruci Braga Bandung right here!
We enjoyed the great location and friendly service here. So for a no-frills stay with a prime location, do check out Gino Feruci Braga Bandung Hotel.
Related posts: