Glockenspiel Munich, also known as the Clock Tower in Munich is one of the major attractions in Munich. Much like the Astronomical Clock in Prague, it is one of the top 10 must-visit tower clocks in the world! We visited the clock for the 11am performance…
Glockenspiel Munich – Top 10 Clock Towers in the World!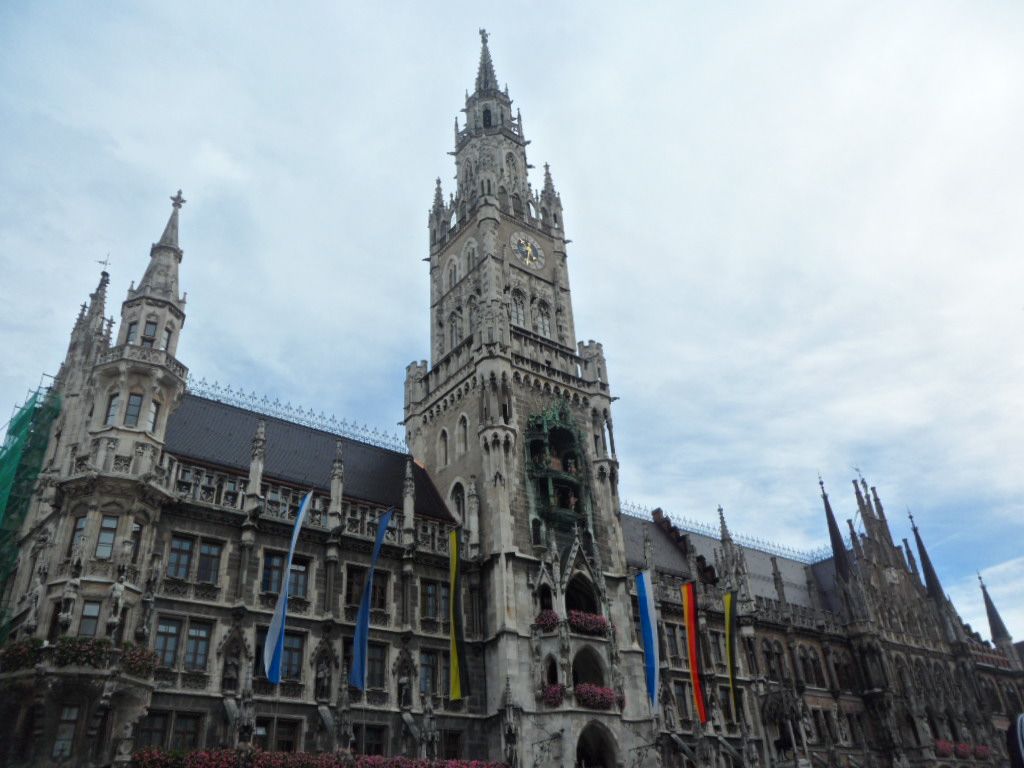 Rathaus Glockenspiel @ Marienplatz Munich
The clock tower is part of the city hall or Rathaus. Hence its name of Rathaus Glockenspiel (City Hall Clock Tower).
There are 2 stories being told by the clock. The first part of the story (top portion) tells of a marriage which ends with a jousting match. The second part of the story (bottom portion) is a legend that depicts a dance that was suppose to ward off a plague.
The entire performance lasts about 15 minutes. It is actually quite tiring to hold the camera up for such a long time (thanks Kate!). Hence, here's a shortened version of the performance for you!
How to get to Glockenspiel Munich


Map of Rathaus Glockenspiel Clock Tower in Munich
Related Posts
You have just finished a post in this series of our travels in Munich. Find out more about Munich in these related posts!
Top 7 Things to do and Attractions in Munich Germany
Englischer Garten Munich : A surfer's paradise?
Viktualienmarkt Munich : A Market in Munich City Centre
Marienplatz Munich : Old Town Square of Munich
Glockenspiel Munich : Top 10 Clock Towers in the World
Hofbrauhaus Brewery Munich : Fresh Beers and the Best Pork Knuckle Ever!
Oktoberfest Germany Munich : The Biggest Beer Festival in the World!
Oktoberfest Munich, Germany: Things to do and Attractions (Besides Beer that is…)
If you enjoyed our content, "Like" us on Facebook Today!

For your convenience, we have arranged for the best hotel deals in Munich right here!
Remember to visit this world renowned attraction – the Rathaus Glockenspiel Munich (Clock Tower) the next time you descend upon the city of Munich!
Related posts: