Yet another foodie post for you food lovers out there! This time, we're gonna visit the Golden Mile Food Centre! There are really loads of good food at the Golden Mile Food Centre tucked away close to the end of beach road next to Kampong Glam Community Club.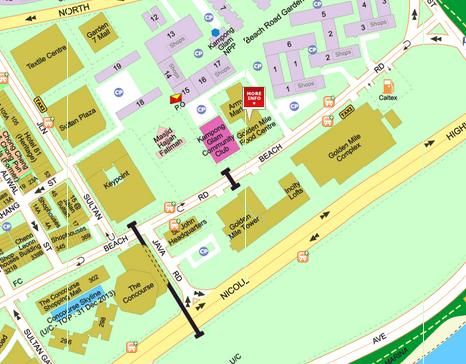 Map of Golden Mile Food Centre
Golden Mile Food is located along Beach Road and the buses 100, 961 and 960 can take you there quite easily. According to this piece of news from Channel News Asia, Golden Mile Food Centre is set to undergo a facelift and will go through 2 months of renovation starting in Sep 12. Let's hope that the food that we're gonna introduce here remains after the renovation!
1. Keng Heng Whampoa Teochew Lor Mee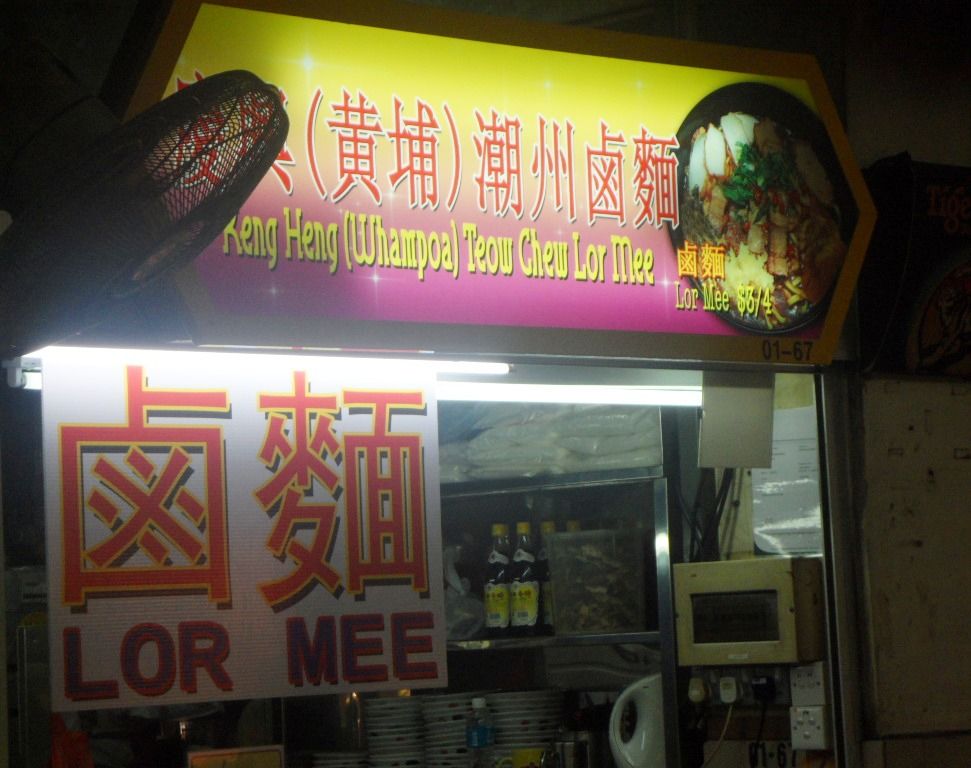 Keng Heng Whampoa TeoChew Lor Mee @ Golden Mile Food Centre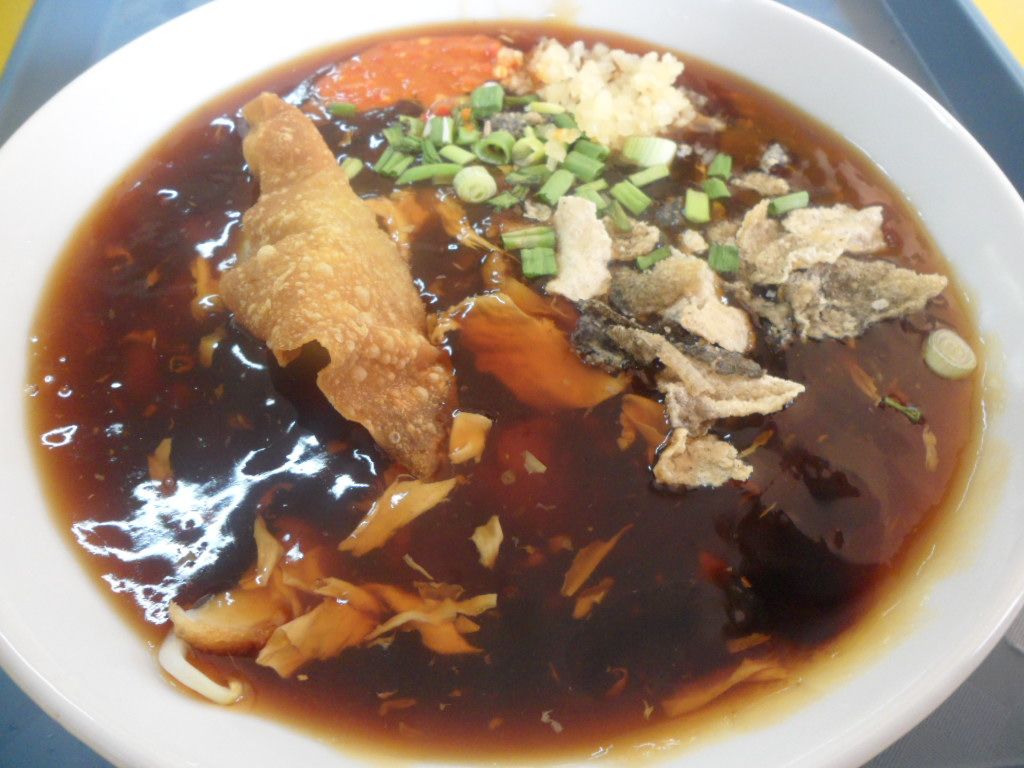 Lor Mee
Lor Mee is really one of those food whereby you get accustomed to the taste. For those who do not know where lor mee is, it's basically noodles drenched in thick dark soya-based sauce. Usually the ingredients include fish cake and some pork. The Lor Mee at Keng Heng was quite normal, the only ingredient that stood out was its chilli. It packs a slight punch and brings out the flavour of the noodles.
2. Golden Mile Fried Kuay Teow Mee

Golden Mile Fried Kuay Teow Mee
Apparently this fried kuay teow mee (basically 2 kinds of noodles fried together in a sweet sauce) has been around for many years now. The 2nd generation has taken over. The ingredients used are VERY fresh, the prawn was still succulent (not soft like some others) and the wok hei (very slight burnt fragrance) is infused into the noodles. Excellent dish. Must try when you're there!
3. Chung Cheng Chilli Mee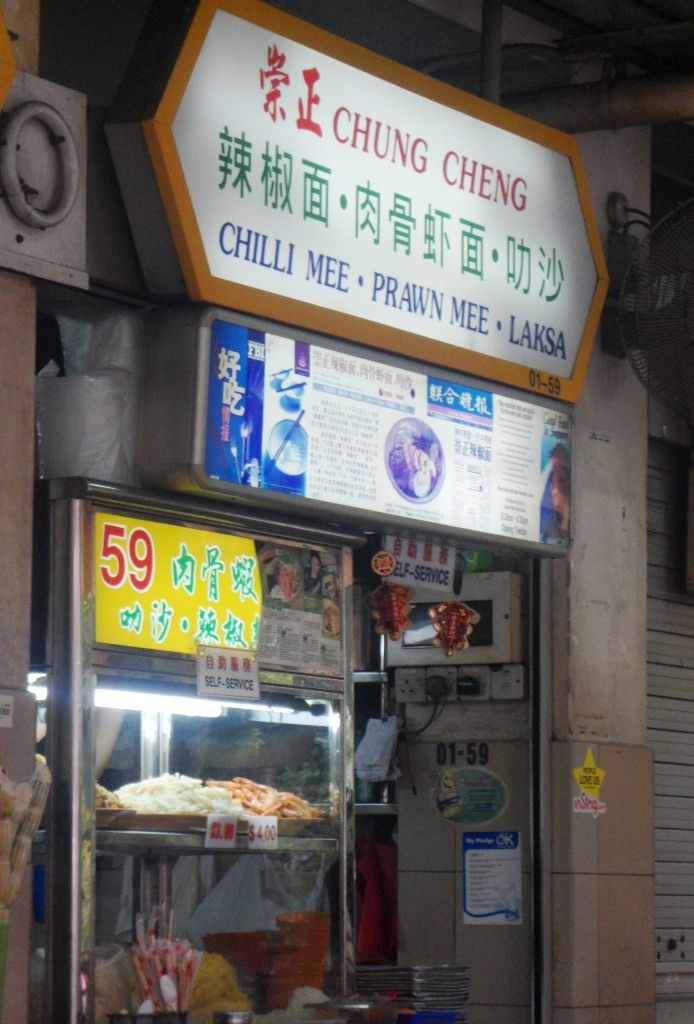 Chung Cheng Chilli Mee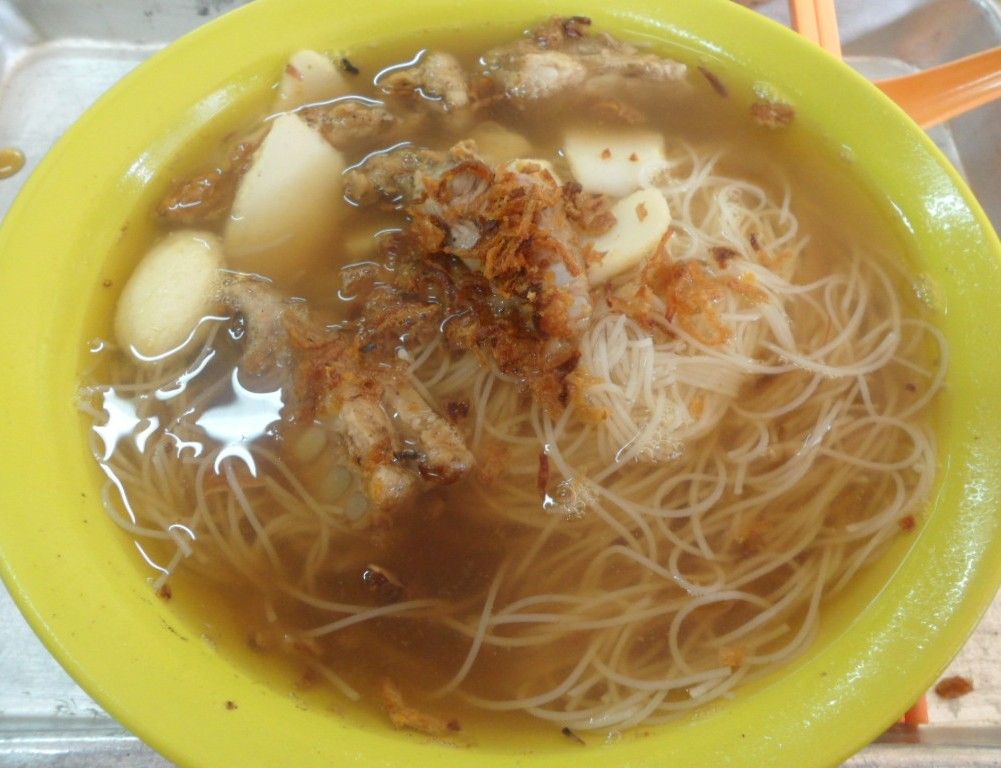 Pork Rib Soup
The Chung Cheng Chilli Mee is famous for its (of course!) Chilli Mee! However, we had tried the chilli mee previously and was thoroughly satisfied. However, this time, we wanted to try something less fiery and opted for the pork rib soup kuay teow instead. Bad choice, should have stuck with what its famous for. The soup was quite bland. Perhaps because we were there relatively early. There was only a few slices of the ribs. The chilli mee on the other hand comes with generous servings of the chilli, fiery yet shiok. Do give the chilli mee a try and tell us what you think!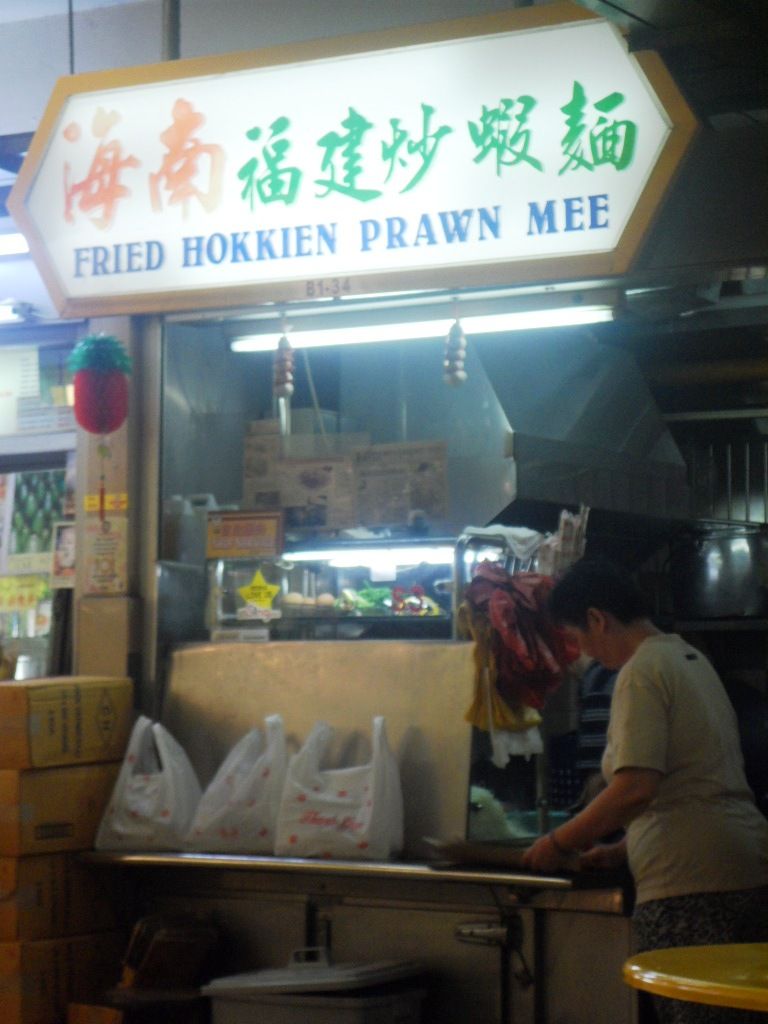 Name of the stall is called – Fried Hokkien Prawn Mee

Fried Prawn Noodle
This fried hokkien prawn noodle is apparently quite famous. We waited 20 minutes for portion on a weekday pre-lunch timing! However, it was all worth the wait. This rendition is the drier version which we prefer and the stock (made of prawns and ribs) have been infused into the noodles. The texture of the noodles remained chewy (not soggy) and each mouth is that much more enjoyable with fresh ingredients used. A Must try as well!
If you enjoyed our content, "Like" us on Facebook Today!

Related posts: