Alamak, we made a really HUGE boo boo with our post on Sentosa Spooktacular 2012! In actual fact, Universal Studios Singapore (USS) also has Halloween Horror Nights 2, a continuation of Halloween Horror Nights last year!
Halloween Horror Nights 2 will be held on 19-21 and 25-28 October 2012. Halloween Horror Nights 2 will take place from 8pm to 12 midnight this year! The ticket types for Halloween Horror Nights 2 are as follows: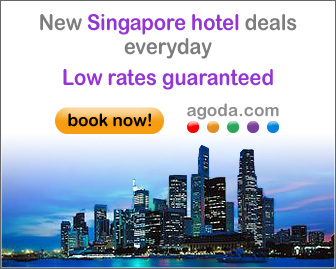 Ticket Prices for Halloween Horror Nights 2
Event Admission Ticket $68
(purchased from 1 to 28 October 2012)
Universal Express $40
(Get priority access to 3 haunted houses and selected attractions!)
Guests @ Resorts World Sentosa $58
(Use your card key at the ticket booth for the discount)
Annual Pass Holders $45
(Flash your annual pass for the discount)
RWS Invites $50
(Flash the RWS Invites card for the discount)
In addition, there is also a R.I.P Tour that gives you a VIP tour of all the attractions and haunted houses @ Halloween Horror Nights 2. The R.I.P tour costs $148.
About Halloween Horror Nights 2
This year, the Puppet Master will be "host" of Halloween Horror Nights 2. Last year, the Director really gave us the chills. We're sure that the Puppet Master (workshop of dolls) will be able to do likewise. The other characters will include Doctor Dementia (The Insanitarium), the Undertaker (the Dungeon of Damnation) as well as the High Priest with his ancient curses.
As with Halloween Horror Nights 2011, rides such as Battlestar Galactica as well as Transformers : The Ride, are also available.
Hence, our recommended strategy would be to quickly get to the front of the queue and when the gates open, validate your tickets and RUN straight past all the scareactors to your desired rides. Take a few rides (before the crowds come) and head to the haunted houses. This is because the rides will always result in queue times of even up to an hour. Doing it in this sequence will allow you to finish the rides (a few times) quickly and head to the haunted houses with time to spare at the end of the night for some drinks and makan.
With the rides as an attraction, we would prefer to go for Halloween Horror Nights as compared to Spooktacular
For those who have been to HHN2 this year, do leave your comments below!
Have a frightful evening at Halloween Horror Nights…
For your convenience, we have arranged for the best hotel deals in and around Sentosa right here!
If you enjoyed our content, "Like" us on Facebook Today!

Related posts: