Through our travels, we have noticed a few outstanding McDonald's restaurants…
Broadway McDonald's

McDonald's at Broadway
This McDonald's was featured on the travel channel's McDonald's special. It is easily recognised by the light bulbs used to show the red and yellow colours of McDonald's. When you actually stand below these bulbs, you can really feel the heat! We wonder what's the cost of lighting up these bulbs annually…perhaps its time to switch to LED for energy savings!
The Original McDonald's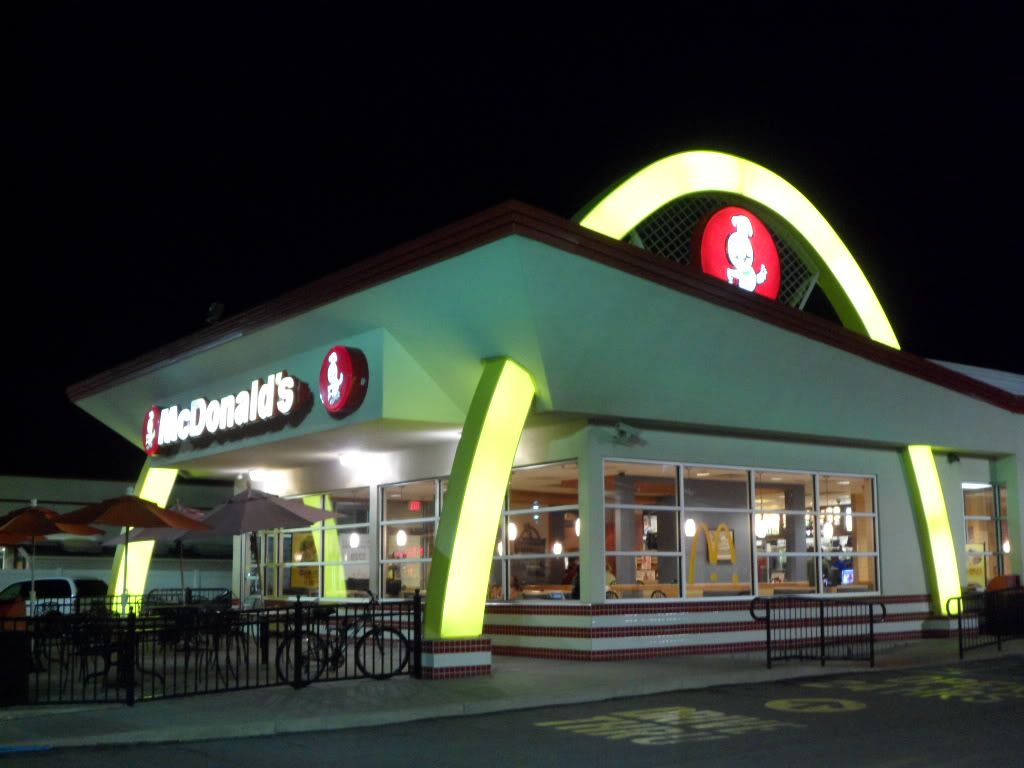 The replica of the Original McDonald's @ Downey, California
This particular McDonald's has 2 stories to tell. For one, if you look closely at the top of the M, there is a mascot that most people do not recognise and associate with McDonald's today (unlike Ronald McDonald). His name is Speedy and was the first mascot used by McDonald's before he was replaced by Ronald McDonald.
The other thing particular about it is that it is a replica of the original McDonald's at Downey, California. This was taken along the way on one of our trips around USA. Immediately, we stopped by and had to take a photo of it. Again, this was also featured in the Travel Channel's McDonald's special where the arches, if you notice, have not yet combined to form the golden arches (M) we know today. Although from a distance, when the arches overlap, the golden arches can still be seen.
If you have seen other outstanding McDonald's restaurants, do share it with us through your valuable comments below!
If you enjoyed our content, "Like" us on Facebook Today!

Related posts: