Hofbrauhaus or Hof brew house (Brewery) is one of the must-visit attractions in Munich! On every Munich tourist brochure we received, the iconic HB (Hof Brau) will definitely be mentioned and we're gonna tell you why…
Why visit Hofbrauhaus Munich?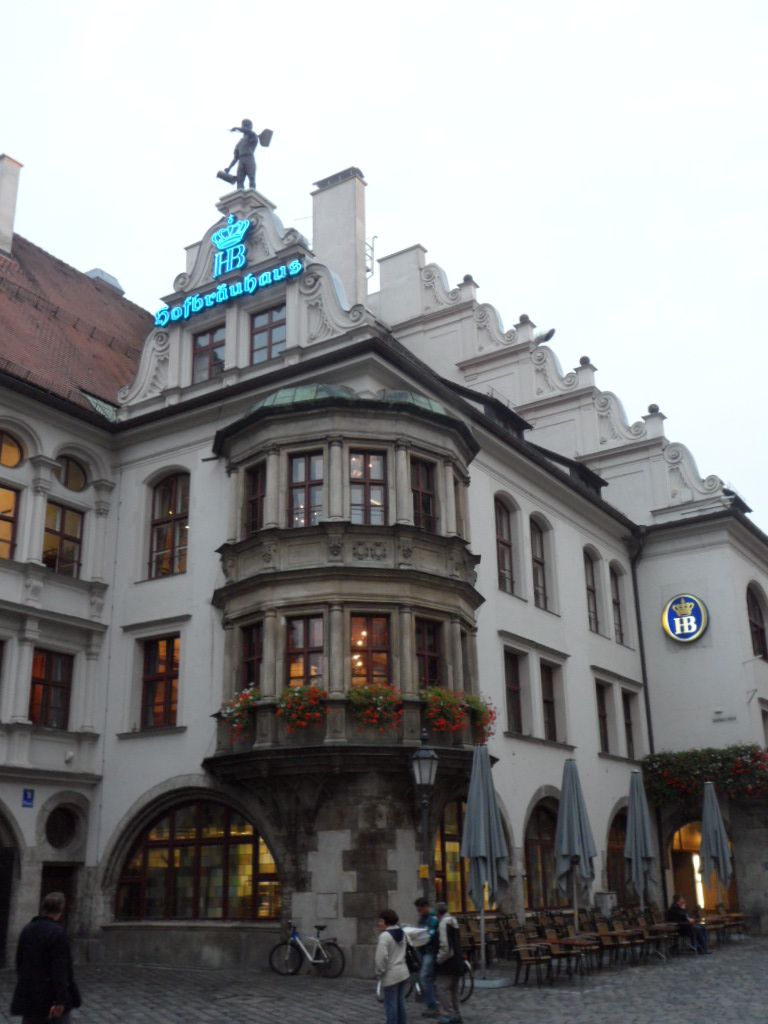 Hofbrauhaus am Platzl in Munich
If you are visiting Munich but happen to miss the Oktoberfest, no worries. The Hofbrauhaus is a restaurant in the heart of Munich where the atmosphere of the Oktoberfest happens every night!
There are 2 portions to Hofbrauhaus, namely the restaurant area…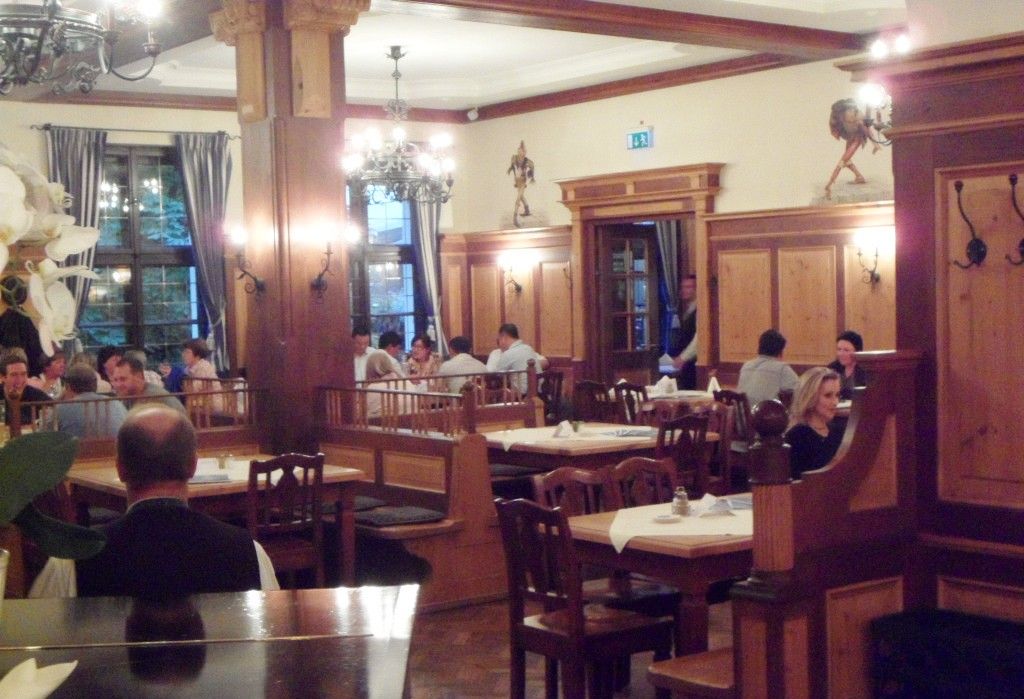 Inside the restaurant area of Hofbrauhaus
as well as the "happening fest" area / open air area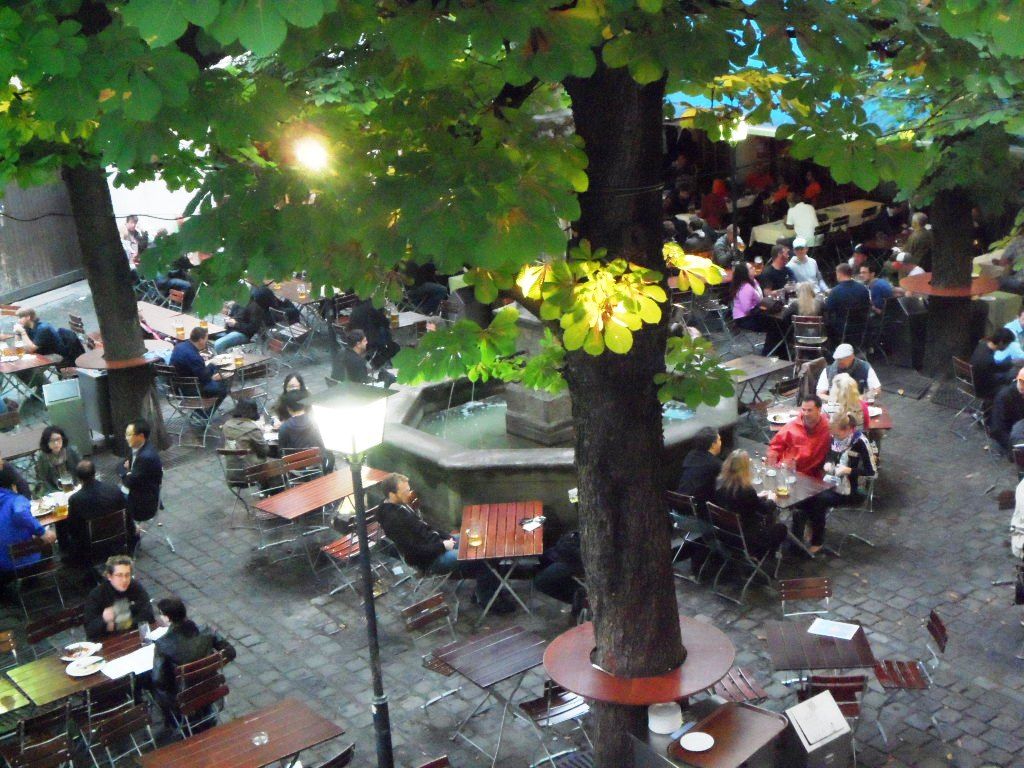 View from the restaurant into the open air area
There is a performance area where live Oktoberfest music is played nightly at the fest area. Hence, if you missed the Oktoberfest proper, Hofbrauhaus is definitely one of the places you must go to catch up on the atmosphere of the festivals.
What to eat & drink at Hofbrauhaus am Platzl Munich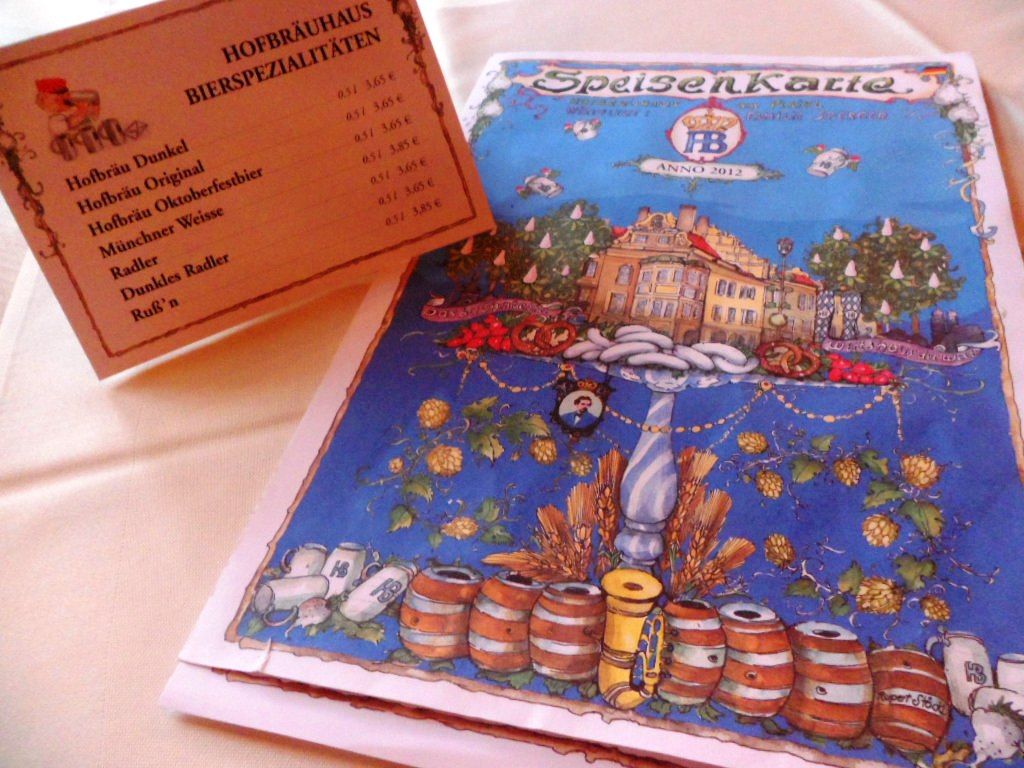 Drinks and Food Menu at Hofbrauhaus
For drinks, you can choose from the usual wheat beers (at about 4euros for 0.5litres) such as light, dark or the Oktoberfest brew (only during Oktoberfest period) specially brewed for the Oktoberfests.
But the highlight of the menu has got to be pork knuckle (or Schwein Haxe)!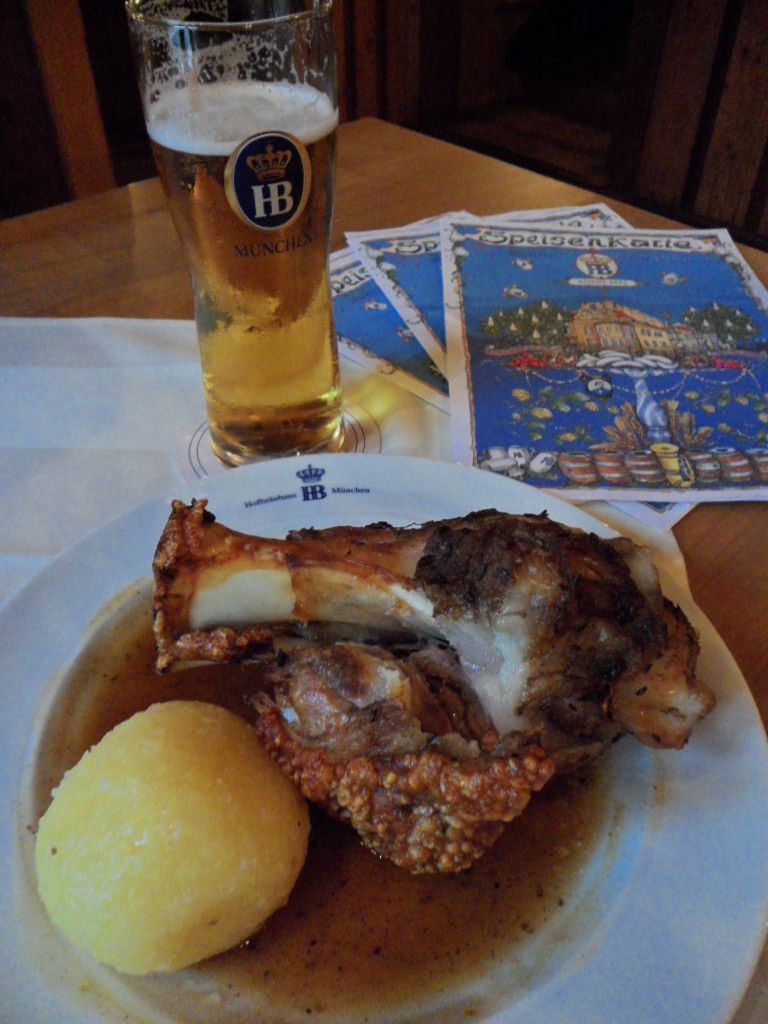 Best pork knuckle ever @ Hofbrauhaus Munchen
First and foremost, the skin was crispy yet not the overly crispy type where you feel it is almost burnt. The fatty bits was not too fatty but just nice, allowing you to bite off. There are some versions where the fatty bits are not well done and you will find it very hard to chew off.
The meat itself was flavourful and juicy, infused with the herb taste. If you take 1 mouth of the crispy skin, fatty bit and flavourful meat, it would just be "Ah…."
One word for the pork knuckle – Yummilicious! (That's when you need to combine yummy and delicious into one word)
And it really was…
The ambience inside the restaurant was also fantastic. We were seated at one corner of the restaurant with views out to the pathway outside the restaurant…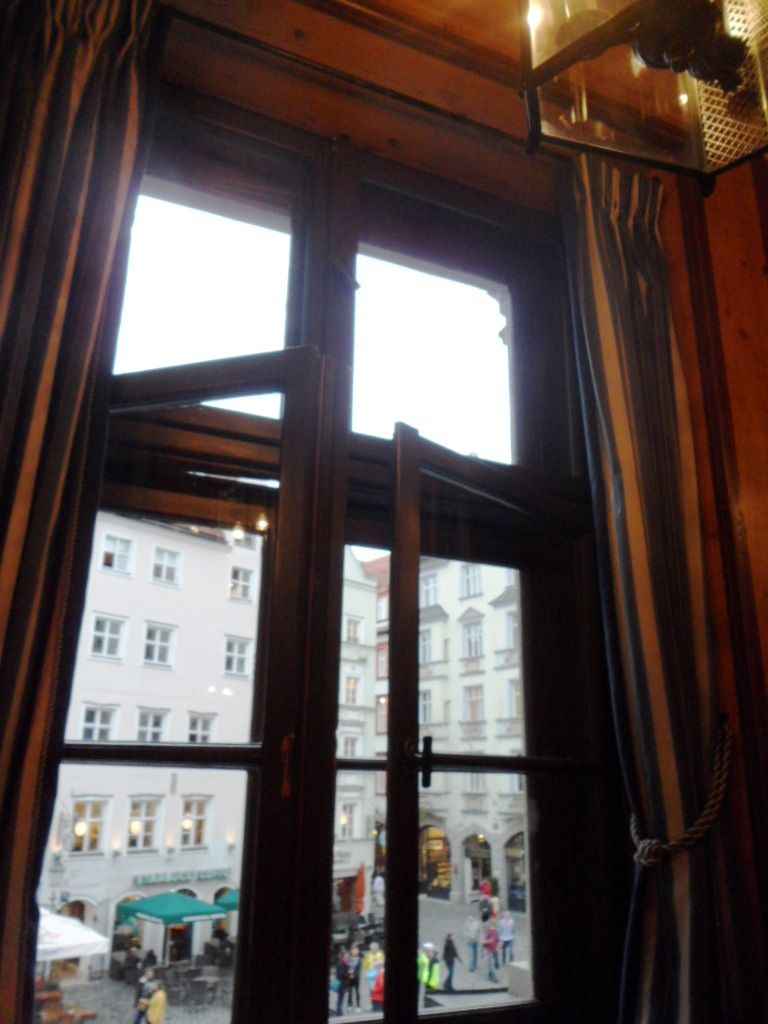 Window seats at Hofbrauhaus Munich
In addition, the tables we were seated at were traditional, made out of wood and even had supports for our feet. The service was also great. The waiter took care to speak to us in good English and was meticulous in his service. Eventhough we only ordered one portion of the pork knuckle to share, he automatically got an extra plate for us and often checked back with us from time to time to ensure that we were really well taken care of.
All in all, our experience at Hofbrauhaus was nothing short of excellent. And you would think that the bill would run sky high? Nope. We only spent 20.20Euros that evening and enjoyed a wonderful meal with excellent service at that!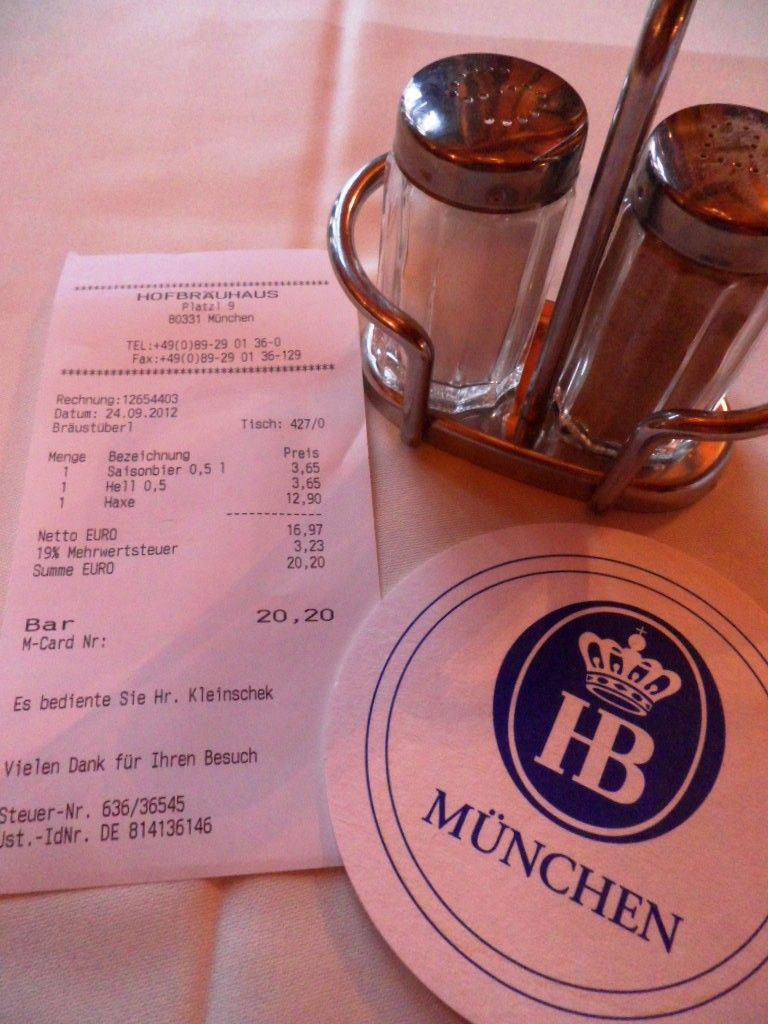 Total bill at Hofbrauhaus – Well worth every cent!
Related Posts
You have just finished a post in this series of our travels in Munich. Find out more about Munich in these related posts!
Top 7 Things to do and Attractions in Munich Germany
Englischer Garten Munich : A surfer's paradise?
Viktualienmarkt Munich : A Market in Munich City Centre
Marienplatz Munich : Old Town Square of Munich
Glockenspiel Munich : Top 10 Clock Towers in the World
Hofbrauhaus Brewery Munich : Fresh Beers and the Best Pork Knuckle Ever!
Oktoberfest Germany Munich : The Biggest Beer Festival in the World!
Oktoberfest Munich, Germany: Things to do and Attractions (Besides Beer that is…)
If you enjoyed our content, "Like" us on Facebook Today!

For your convenience, we have arranged for the best hotel deals in Munich right here!
So don't forget to visit Hofbrauhaus the next time you are in Munich!
Related posts: