After visiting Grauman's Chinese Theatre as well as the Kodak Theatre, Kate and I took a walk along the Hollywood Walk of Fame…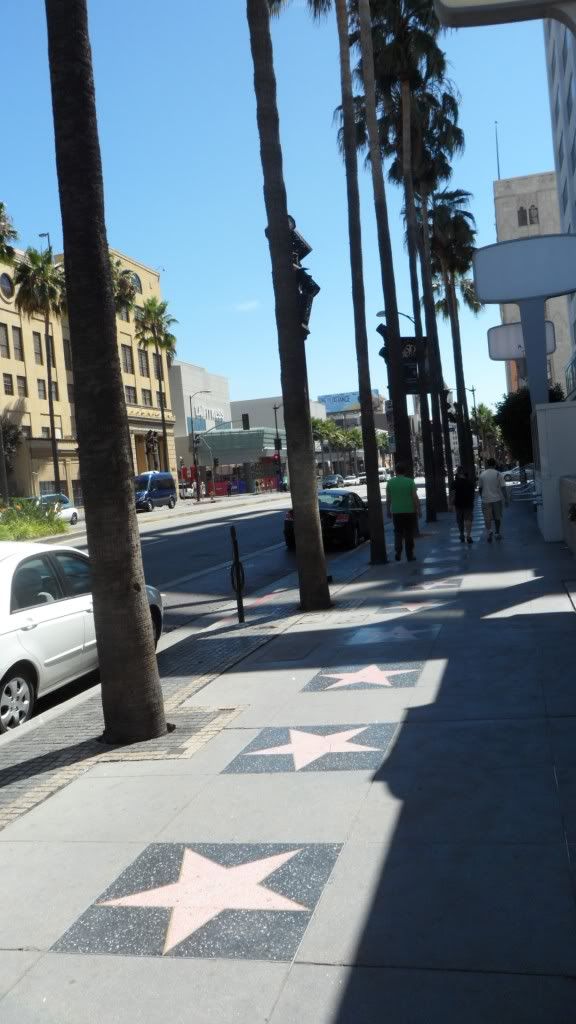 Hollywood Walk of Fame
The Hollywood Walk of Fame stretches for about 2km it consists of mainly a star bearing an artiste or celebrities' name that formally comes from these 5 categories
1. Movies
2. TV
3. Radio
4. Music
5. Theatre/Live Performance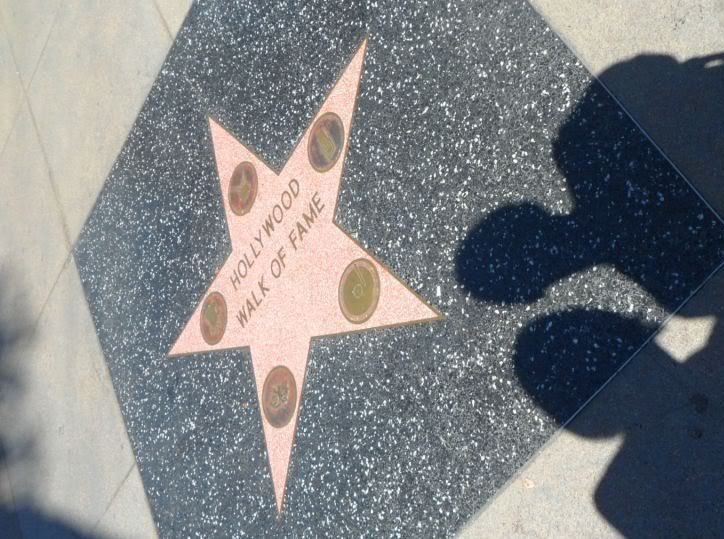 The Hollywood Walk of Fame and its 5 categories
Turns out that as we walked along the Hollywood walk of fame, we were so distracted and kept looking at the floor, thinking which celebrity would be next! Sometimes we would barely avoid oncoming pedestrians who must have thought, "What are these crazy tourists doing? Dont walk and look down at the same time!"
But that's what we did!
It was fun to find stars that we know (because there were so many of them!) and these are just a few that we spotted…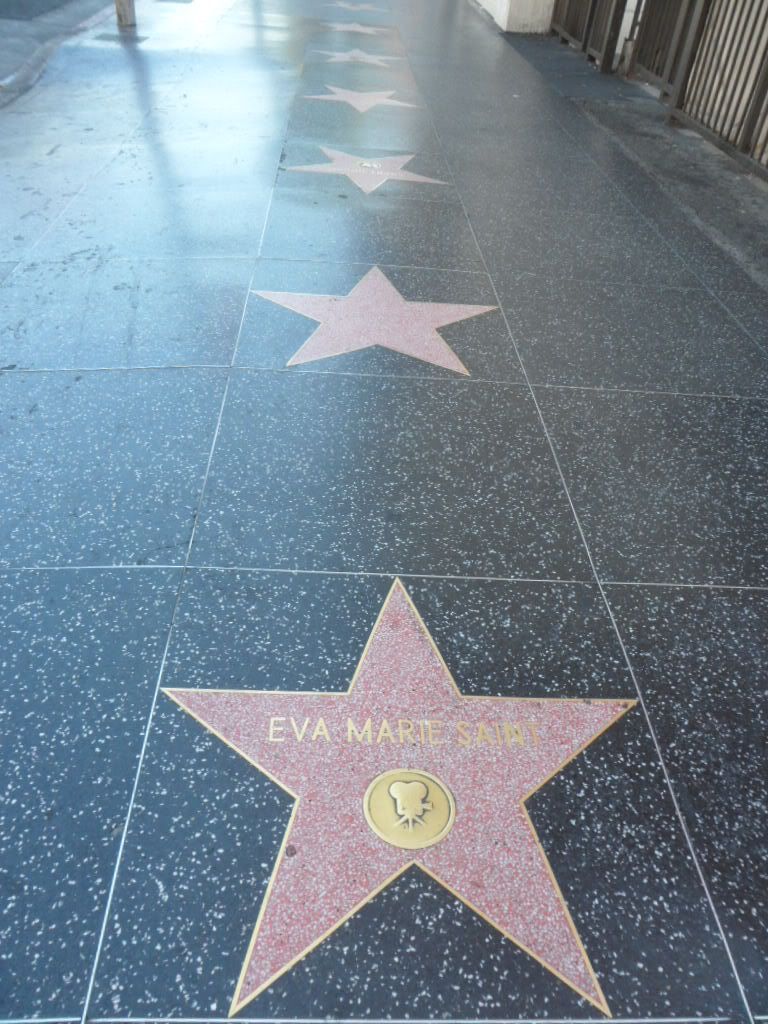 Eva Marie's Star on the Hollywood Walk of Fame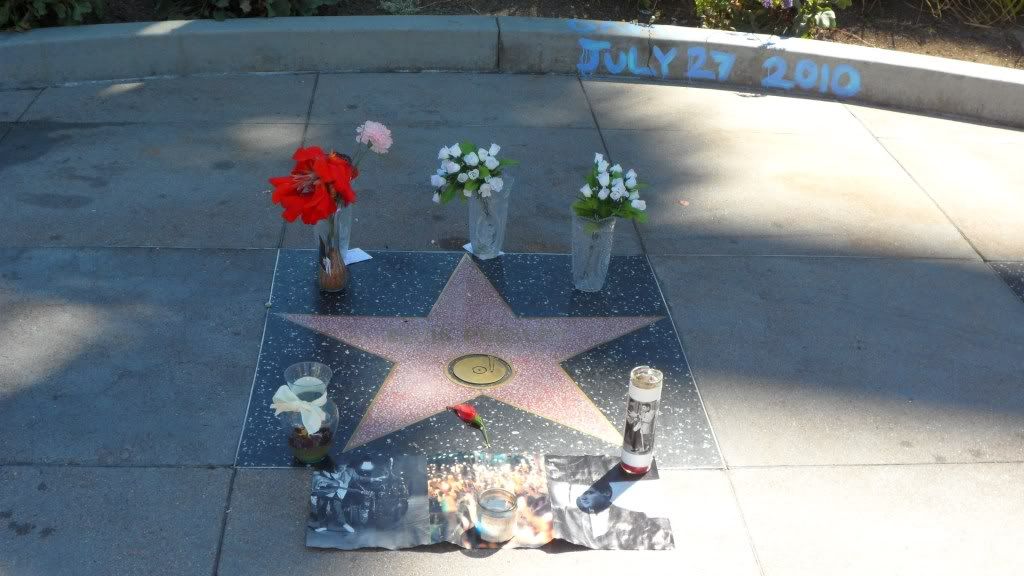 Elvis Presley's Star on the Hollywood Walk of Fame
The next time you are at the Hollywood Walk of Fame, try to locate the stars of your favourite artistes/celebrities. BUT! Be careful of oncoming (pedestrian) traffic!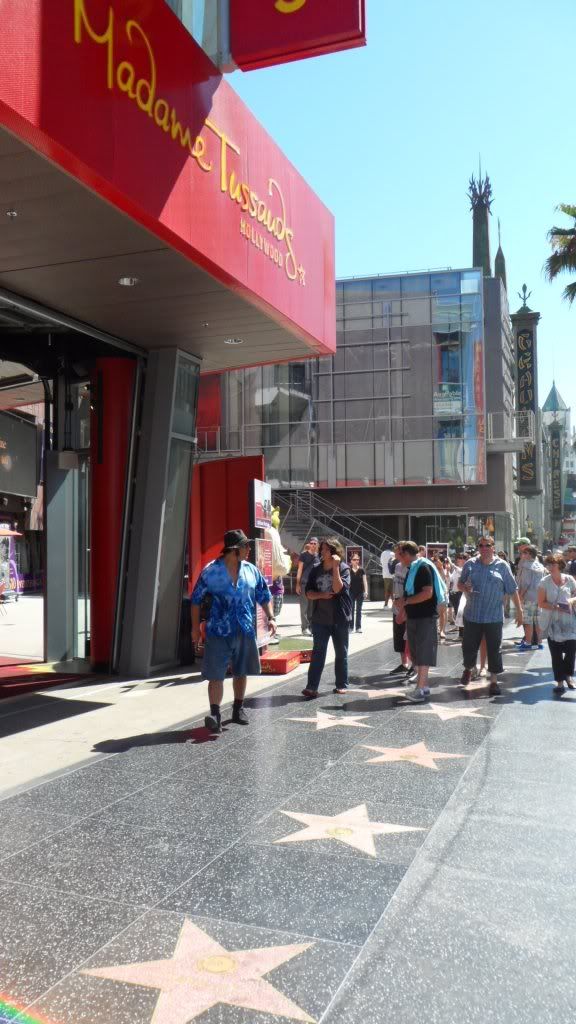 Tourists on the Hollywood Walk of Fame
P.S. You may also like to know that you need not travel all the way to Hollywood to see the walk of fame. There are also replicas at your nearest Universal Studios!
P.S.s. Did you know that stars are given only nominated artistes and these artistes can be nominated by anyone. However, there are 2 catches. 1. Groups or people who nominate must pay about $30,000 for the fabrication of the stars. 2. The celebrity must attend the ceremony. If deceased, family members must attend on his/her behalf. No one really knows how the selection goes (done by a selection committee) after the nomination…
If you enjoyed our content, "Like" us on Facebook Today!

Related posts: