On day 6 of our Hong Kong trip, we finally conquered the elusive Guia Lighthouse and Guia Fortress in Macao!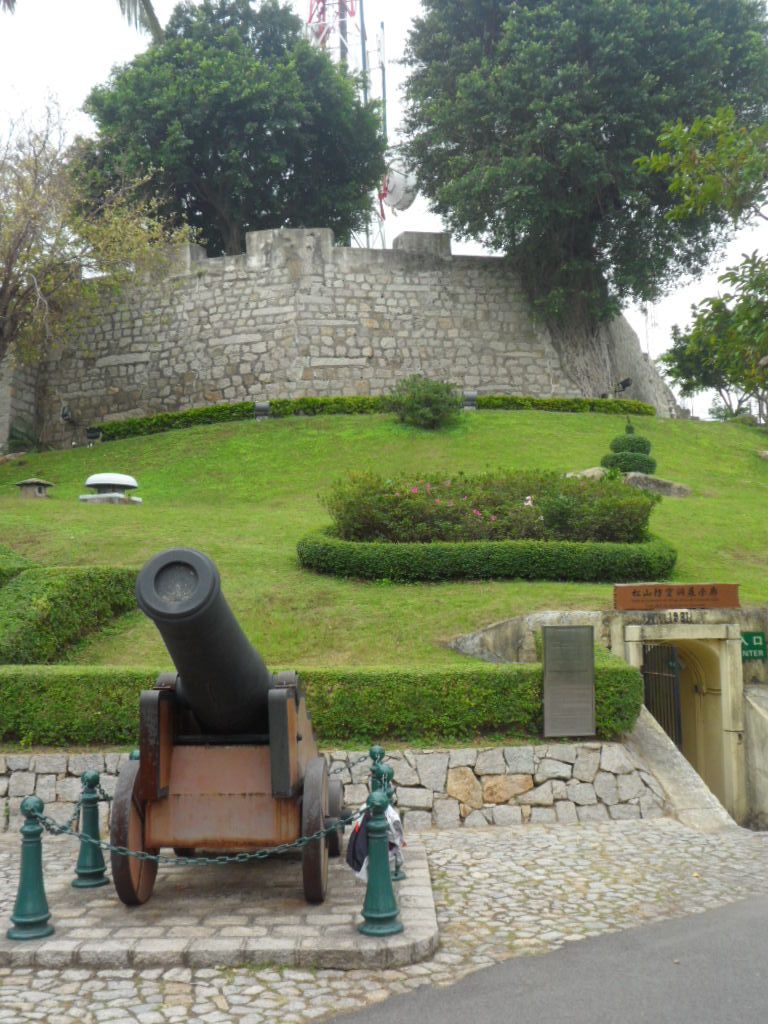 Bomb raid shelter and walls of the Guia Fortress

Guia Lighthouse and Guia Chapel
Although it was a challenge for both Kate and I (absolutely not for the faint of hearts!), it was also absolutely rewarding to enjoy the views at the top and to finally have visited one of the major attractions of the Historical Centre of Macao.
After returning to Hong Kong in the afternoon, we headed to our next rest stop – Ah Shan Hostel. Another no-frills hostel, the room came with attached bathroom, TV as well as a bed, sufficient for the both of us.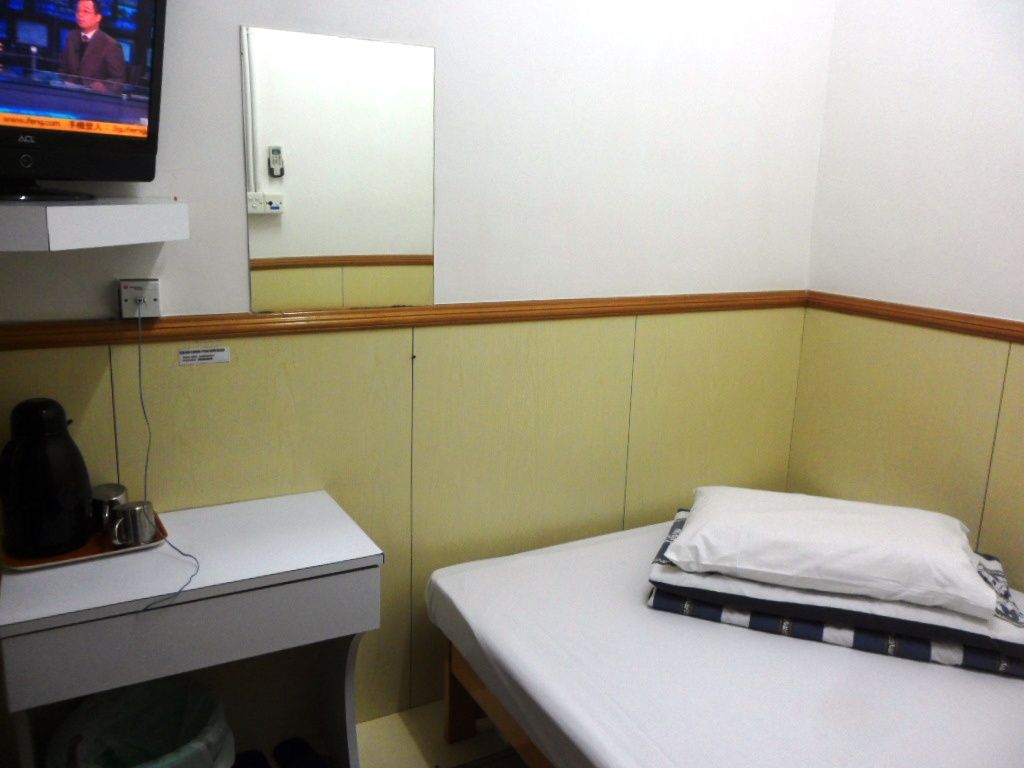 Decent room at Ah Shan Hostel Hong Kong for 70SGD – Queen sized bed with attached bathroom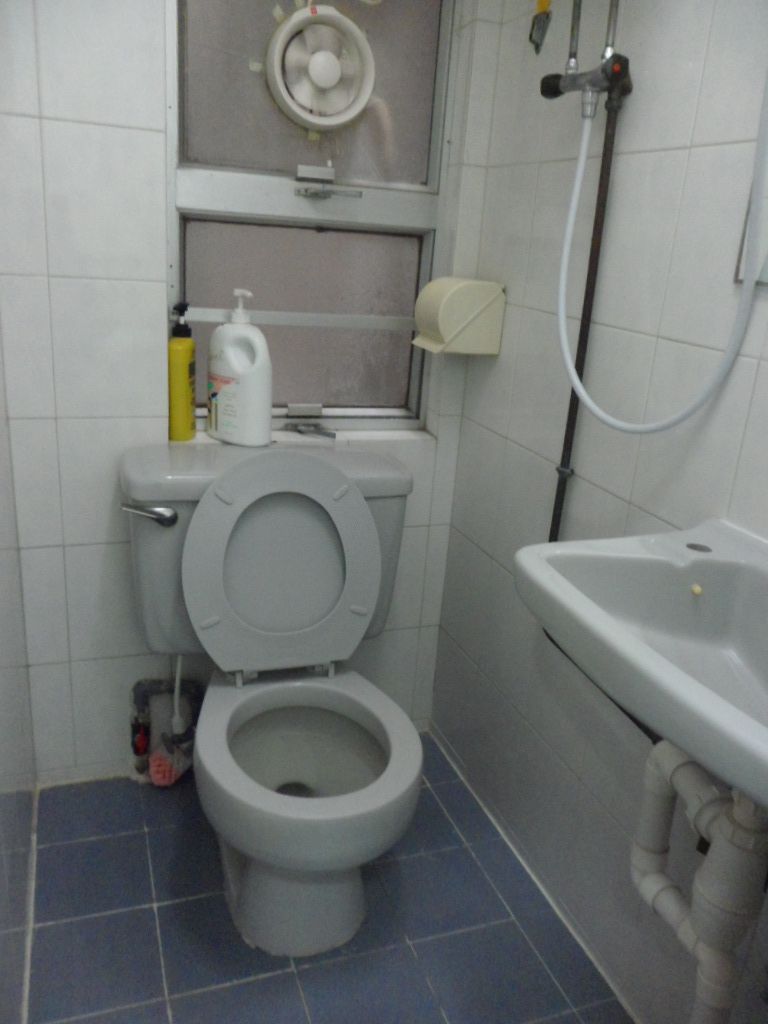 Small Toilet and Bath at Ah Shan Hostel Hong Kong
Then came one of the highlights of our trip – our visit to Tim Ho Wan Mong Kok Hong Kong! Read more about our visit on our Minimalist Guide to Eating at Tim Ho Wan Hong Kong!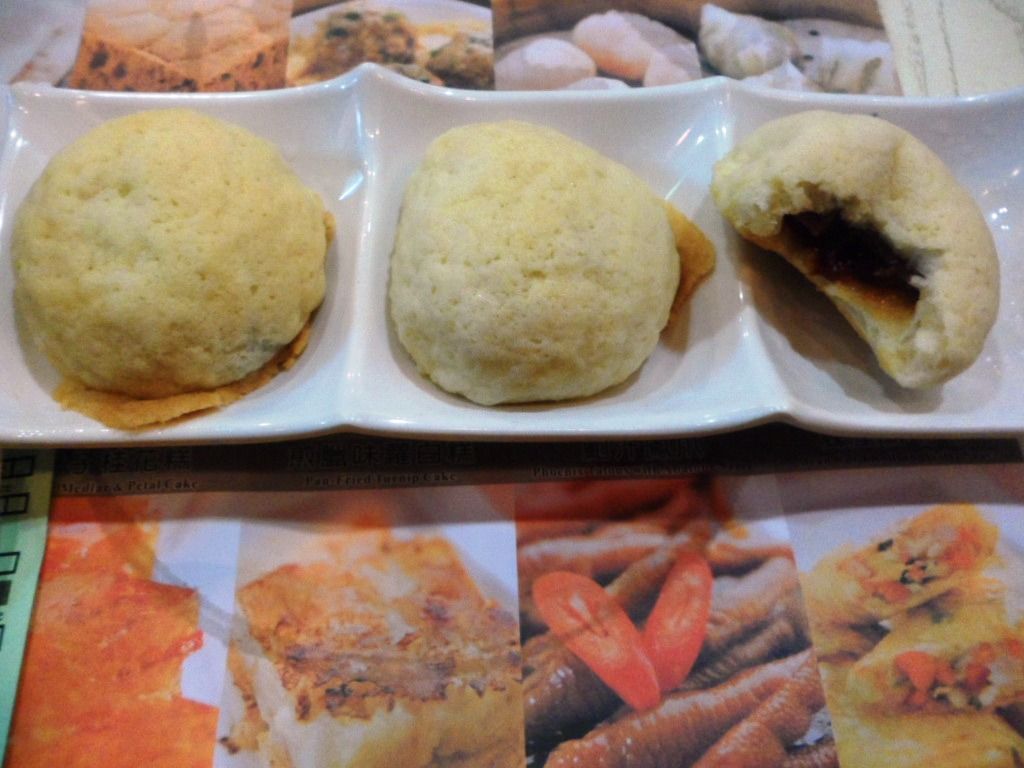 Tim Ho Wan's Famous Baked Bun with BBQ Pork – 3 for only 17HKD!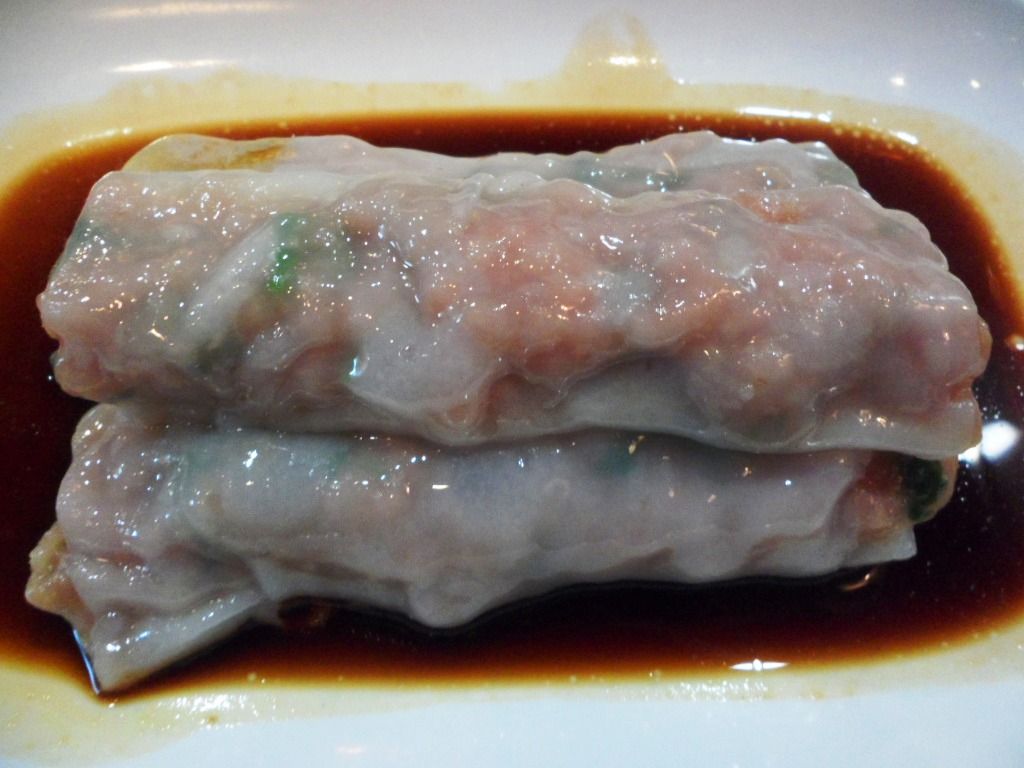 Went for the Beef Chee Cheong Fun instead – 18HKD

Beef Ball with Beancurd Skin – 16HKD @ Tim Ho Wan Hong Kong
Suffice to say that we were thoroughly satisfied without burning any holes in our pockets! To round up the evening, we headed for more shopping at Ladies Street – a night market selling clothes, bags, toys and souvenirs…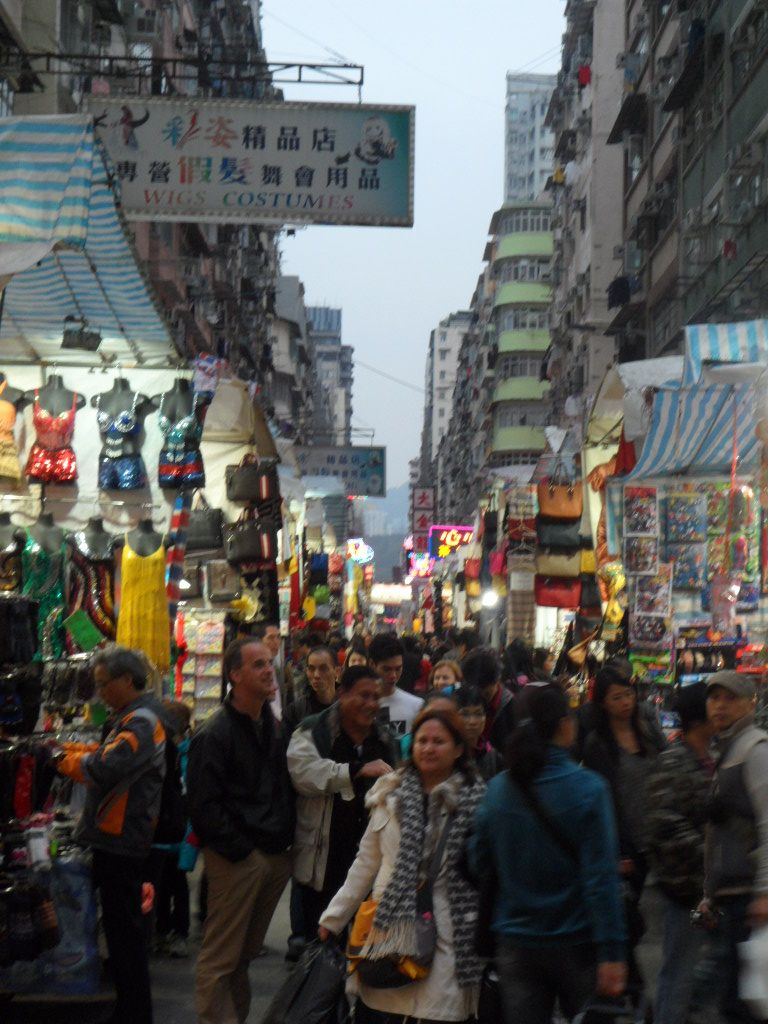 Ladies Street near to Tim Ho Wan Mong Kok
Followed by desserts of course!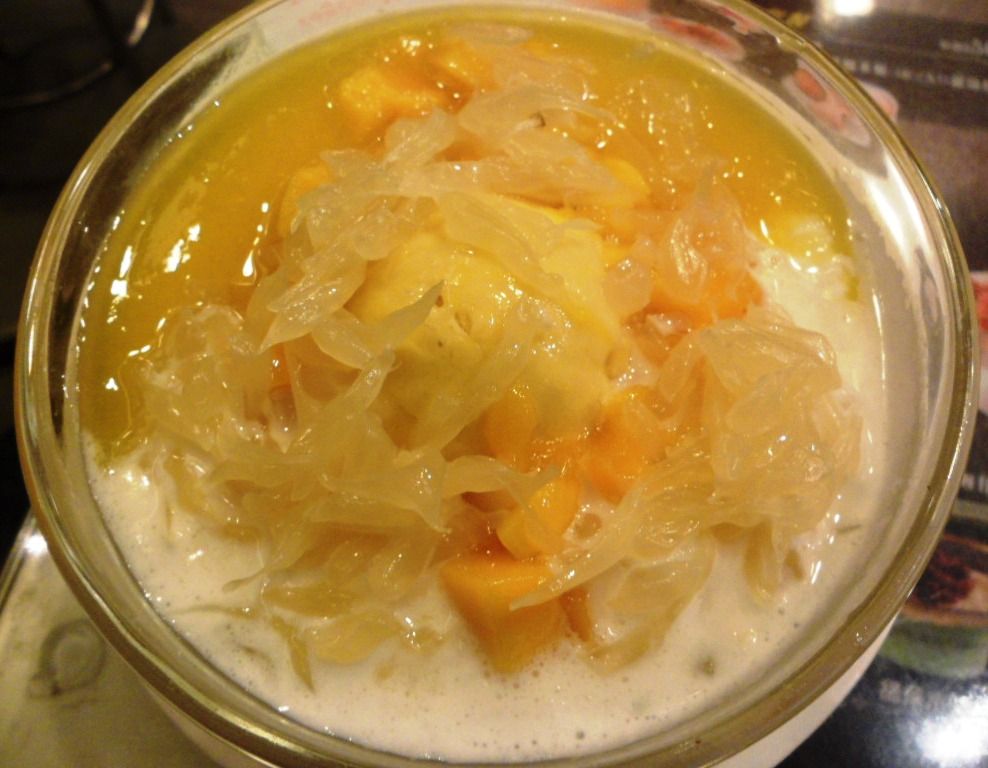 Mango Pomelo with 3 Mango Glutinuous Balls – 56 HKD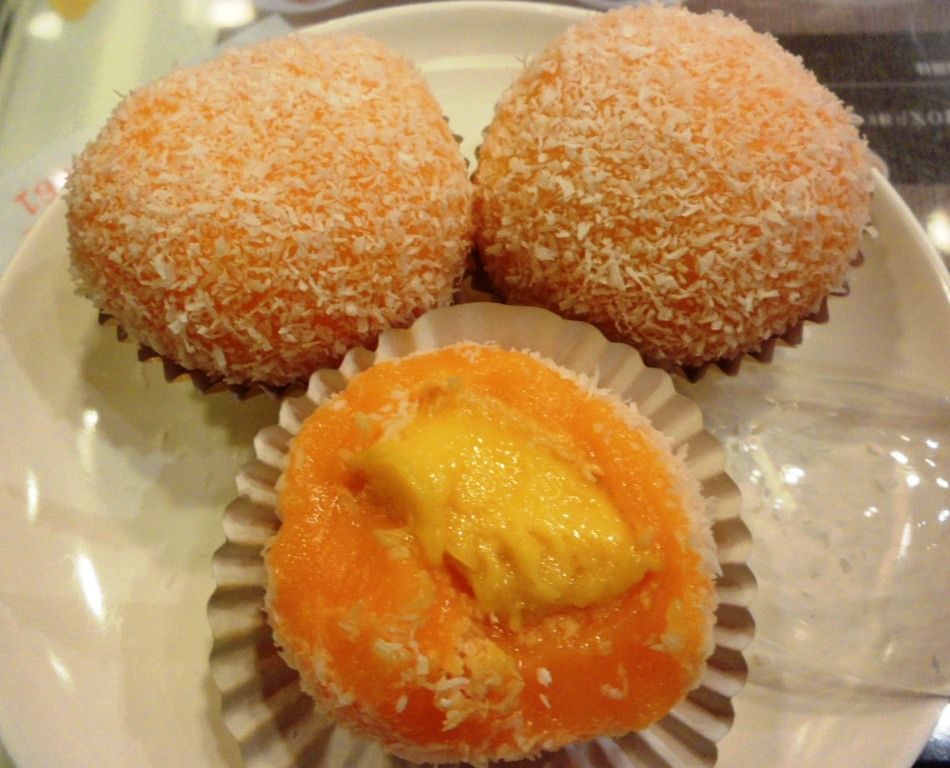 Mango Glutinous Balls – Eaten by Kate only!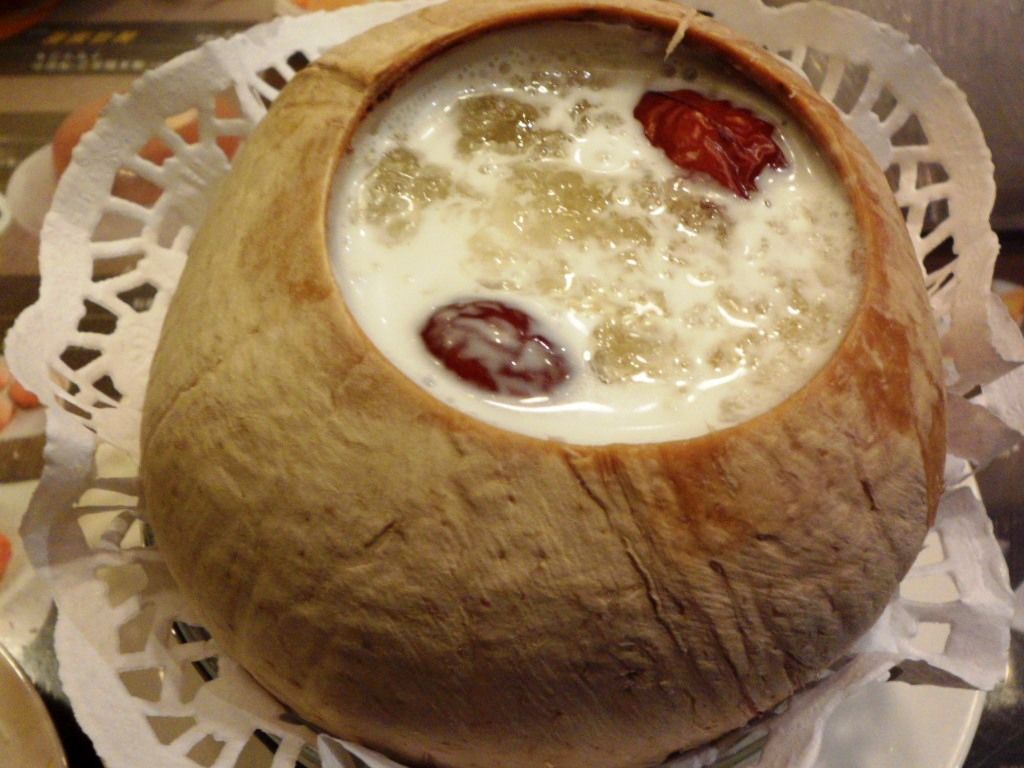 Bird's nest with Fish Maw (Doesnt sound right does it?!) but tasted surprisingly good with big chunks of coconut at the end!
If you enjoyed our content, "Like" us on Facebook Today!

For your convenience, we have arranged for the best hotel deals in Hong Kong right here!
As we're winding down to the end of our Hong Kong Trip, we still have some surprises in stalled, so stay tuned!
Related posts: