Our stay at the Hotel Amelie Berlin was a pleasant one marred by only one incident which we will recall later in this post…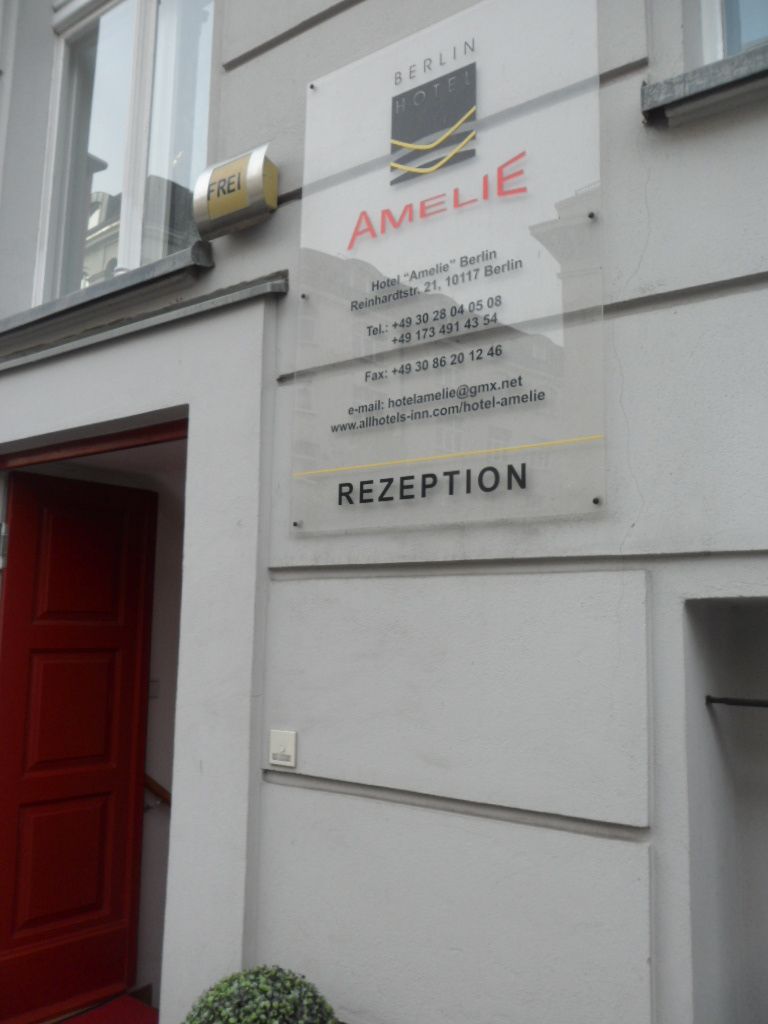 Hotel Amelie Berlin
The Hotel Amelie Berlin is within walking distance from the Friedrichstrasse (affectionately known to us as Fried Rice Station) or Oranienburger Tor U-bahn station. The price of the hotel was about 70euros inclusive of breakfast which was quite ok.
When we arrived at the hotel, a well-mannered receptionist who spoke with good English served us. We arrived early and placed our luggage there. She also showed us how to get to all the attractions on the map.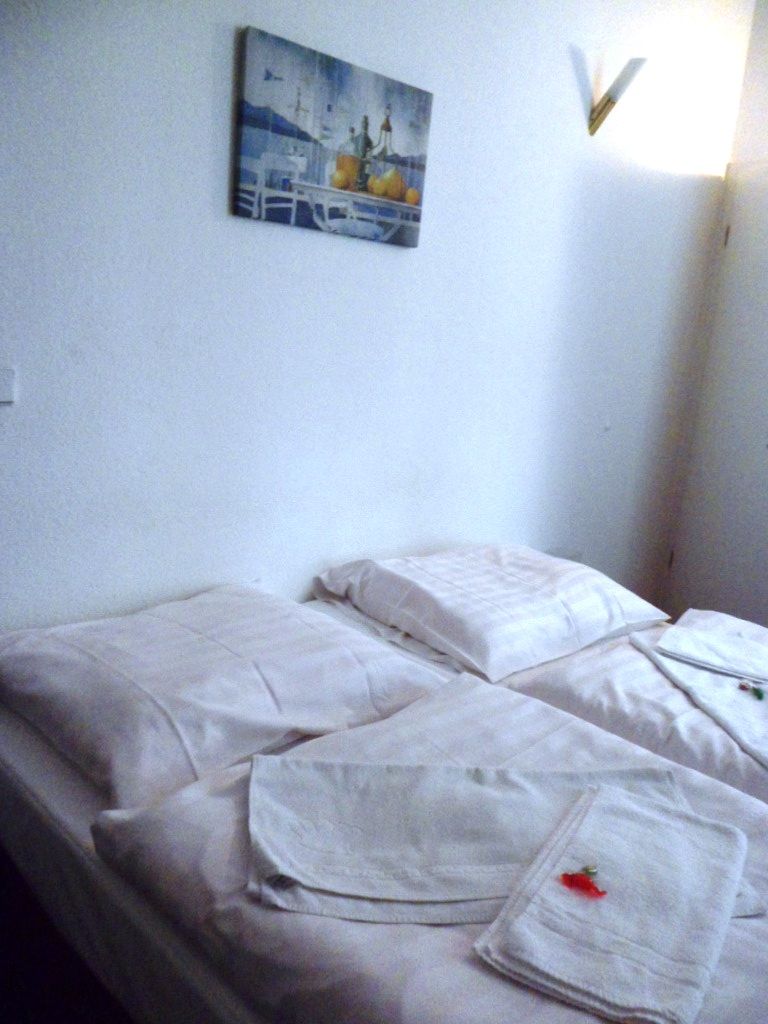 Hotel Amelie Berlin – 2 single beds
The room was small but clean and decent. The toilet was nice and clean with an attached shower.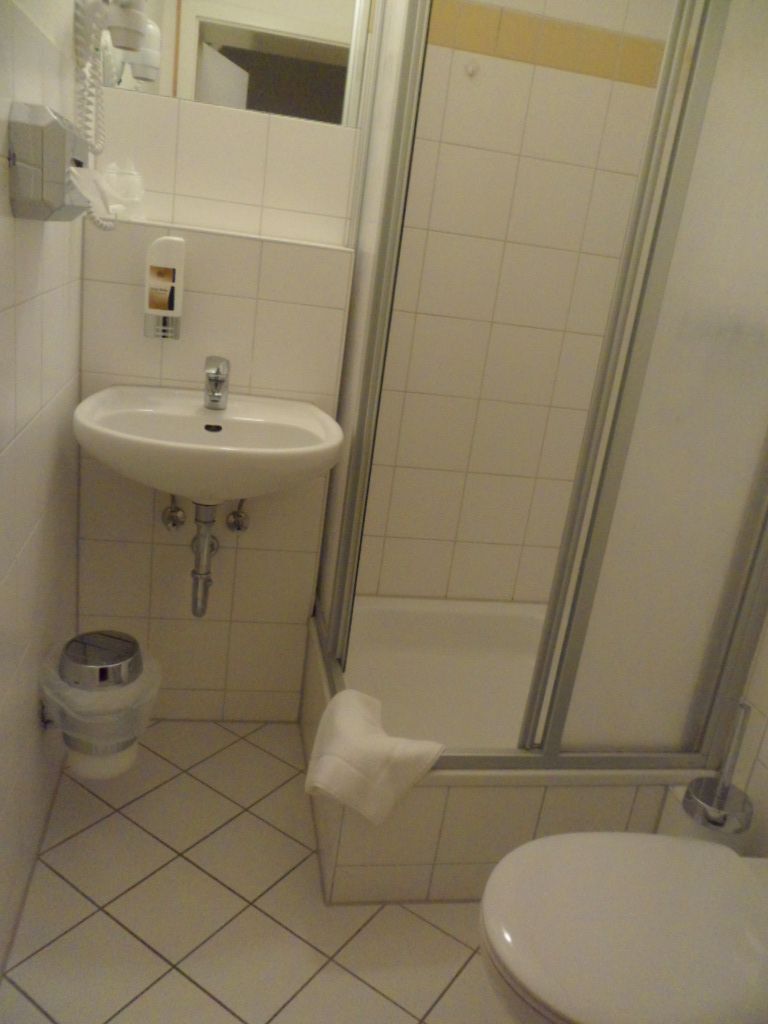 Clean toilet with hot water at Hotel Amelie Berlin
The only thing about the toilet is that the mirror is placed very high up. According to our estimations, anyone less than the height of 1.7metres, will not be able to see themselves in the mirrors of the bathroom.
Funny choice of height to place the mirrors dont you think?
So far, our experience have been good. The breakfast served was also typical european with bread, cheese, milk, hams and eggs…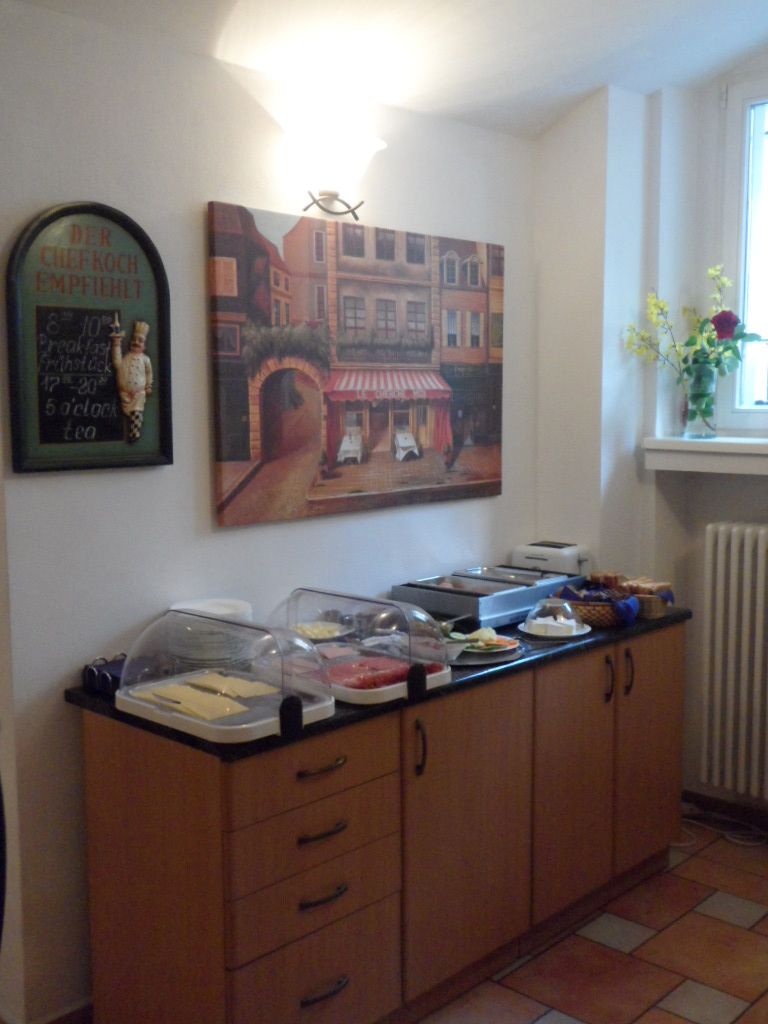 Breakfast at Hotel Amelie Berlin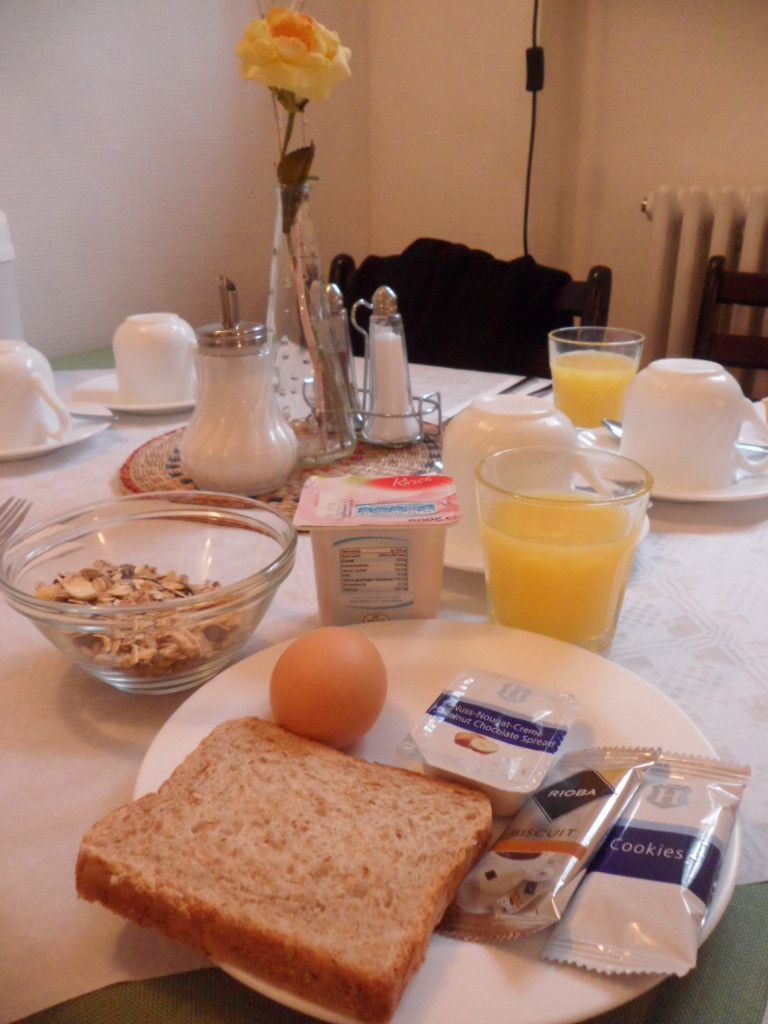 Breakfast at Hotel Amelie Berlin from 8 to 10am
Then the "incident" happened…
After breakfast, we wanted to ask the receptionist what was the building across the road (it looked like some kind of a prison). At first, she ignored us. Then we realised why. She was not able to speak English! So she continued to do her calculations (should be summing up the profits for the night) and ignored us.
So this episode sort of turned our experience at Hotel Amelie. Well,
Firstly, shouldnt the receptionist be able to speak English just like the receptionist who spoke excellent English the day before?
Secondly, even if she could not speak well, she should have asked someone to help instead of just ignoring us.
Other than this "episode", the stay was nonetheless a good one, because of its price as well as its proximity to attractions nearby.
Related Posts
You have just finished a post from our Berlin Travels. Below, you can find other relevant posts covered during this trip!
Top 8 Things to do and Attractions in Berlin Germany
Berliner Hof Hotel – A great base to explore Berlin
Berlin Hauptbahnhof : Futuristic Berlin Central Station
Alexanderplatz Berlin : A relaxed evening and a sumptuous steak dinner at Block House
Hotel Amelie Berlin : No frills budget stay
Berliner Currywurst : Is it really all that its hyped up to be?
Berlin Wall East Side Gallery : Iconic Artwork Awaits
Checkpoint Charlie Berlin : At Berlin Wall between East and West Berlin
Holocaust Memorial Berlin : Memorial to the Murdered Jews in Europe
Brandenburg Gate Berlin Germany aka Brandenburger Tor : A Must Visit Attraction
Berlin Zoo aka Hauptstadt Zoologischer Garten : Back to Nature…
Berlin Wall Documentation Centre : History Before Your Very Eyes
Der Reichstag Berlin : Home of the German Parliament (Bundestag)
If you enjoyed our content, "Like" us on Facebook Today!

For your convenience, we have arranged for the best hotel deals in Berlin right here!
Do let us know if you have similar experiences at Hotel Amelie Berlin in the comments section below!
Related posts: