After our visit to Maastricht, we took the train back and caught a flight to Prague. There, we booked a ride to our hotel in Prague – Hotel Roma.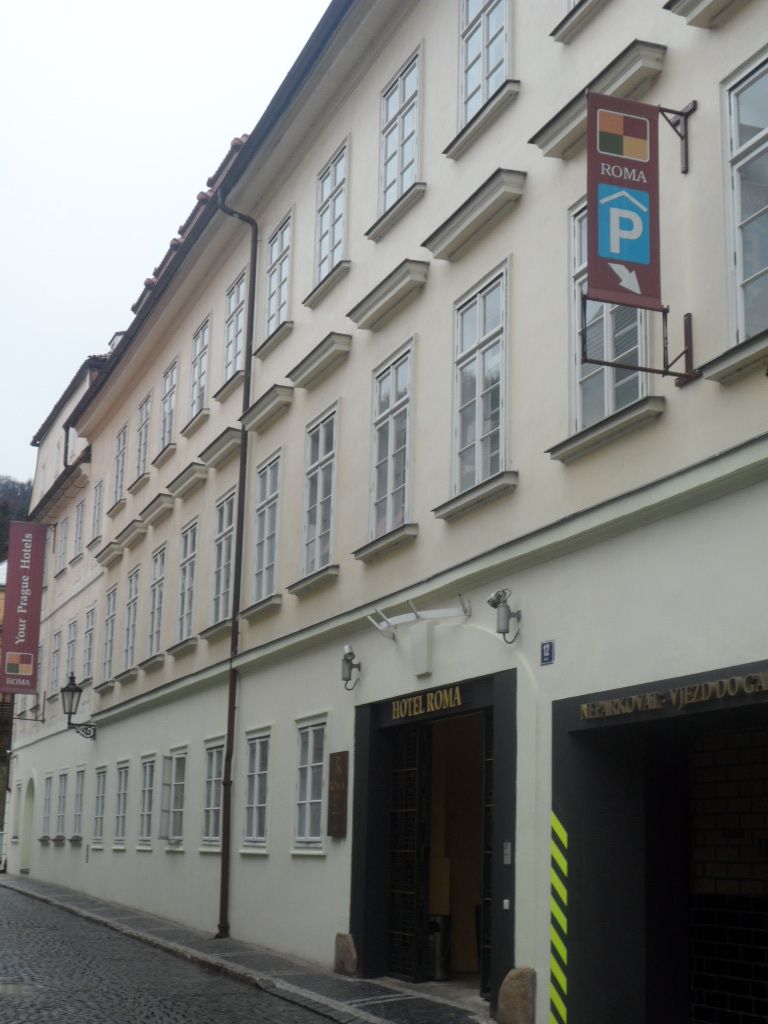 Side Entrance of Hotel Roma in Prague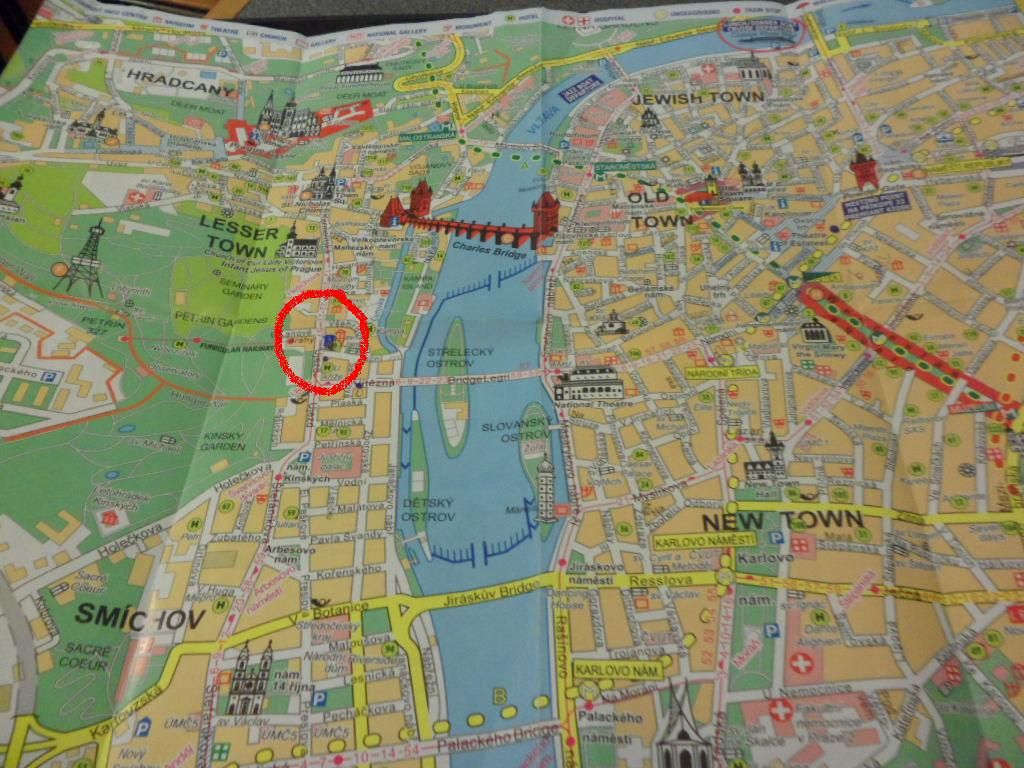 Location of Hotel Roma
Hotel Roma is located along Ujezd road and is a really convenient and cheap place to stay. Each night costs about 90euros. Given that breakfast is provided and that it is within walking distance of all the main attractions (funicular is just opposite!), the price is really value for money.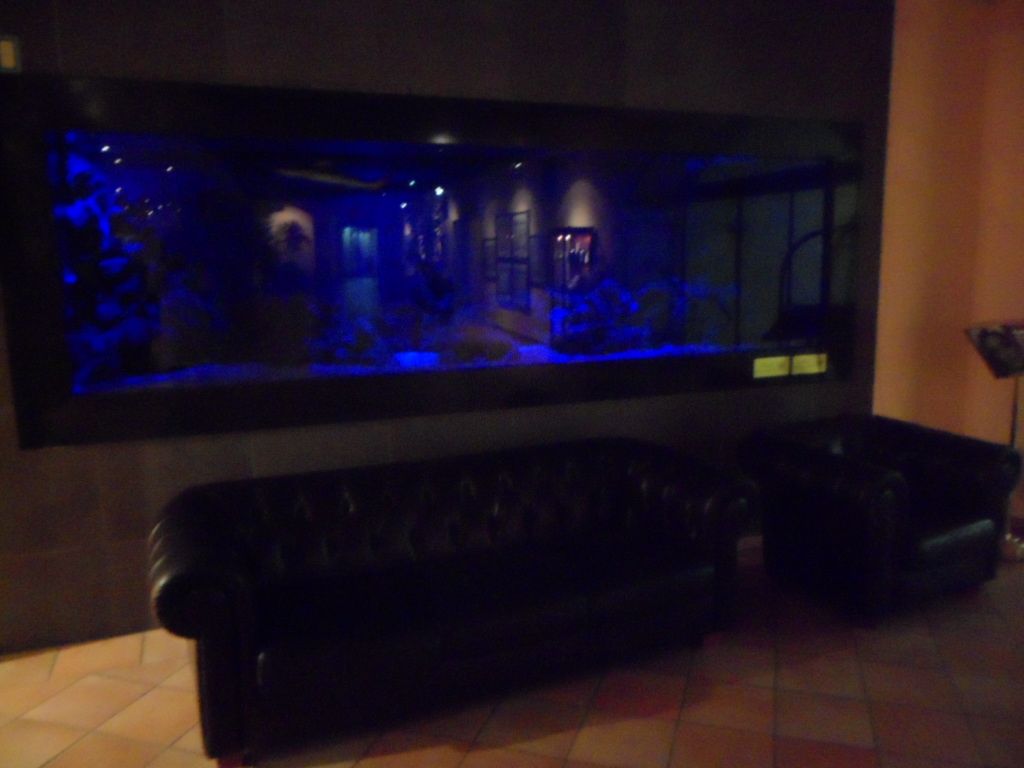 Nemo and shark in Hotel Lobby
The lobby has a huge tank that houses a mini shark (:o) as well as many clown fish (Nemo!). There's somewhat a touch of class as you enter into the lobby.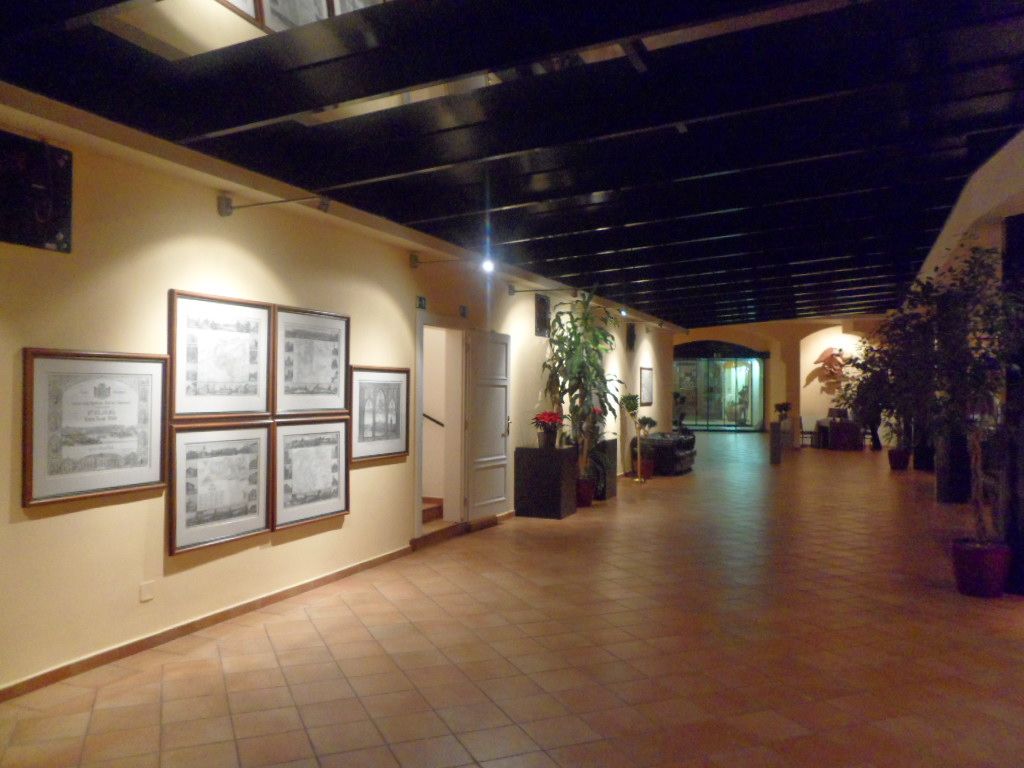 Hotel Roma Lobby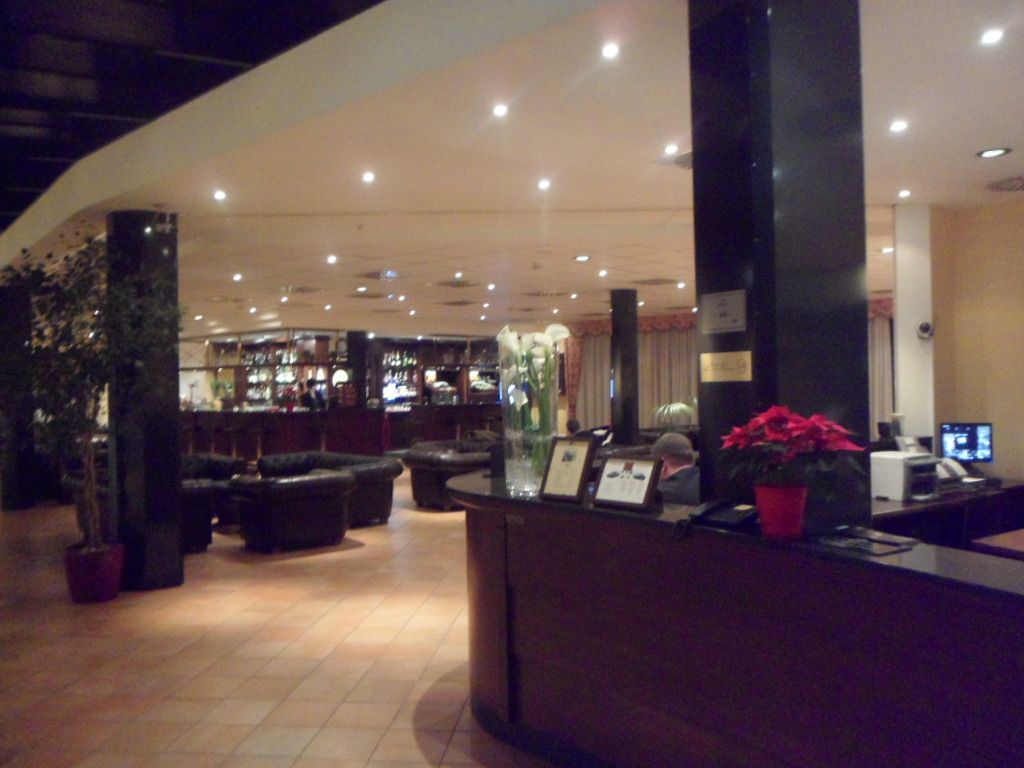 Front desk / Reception of Hotel Roma
The receptionists spoke excellent English and we were quickly checked in and given directions to our room. There is a lift that took us to our level. Along the way, pictures such as this (see below) brought out the ambience of Rome…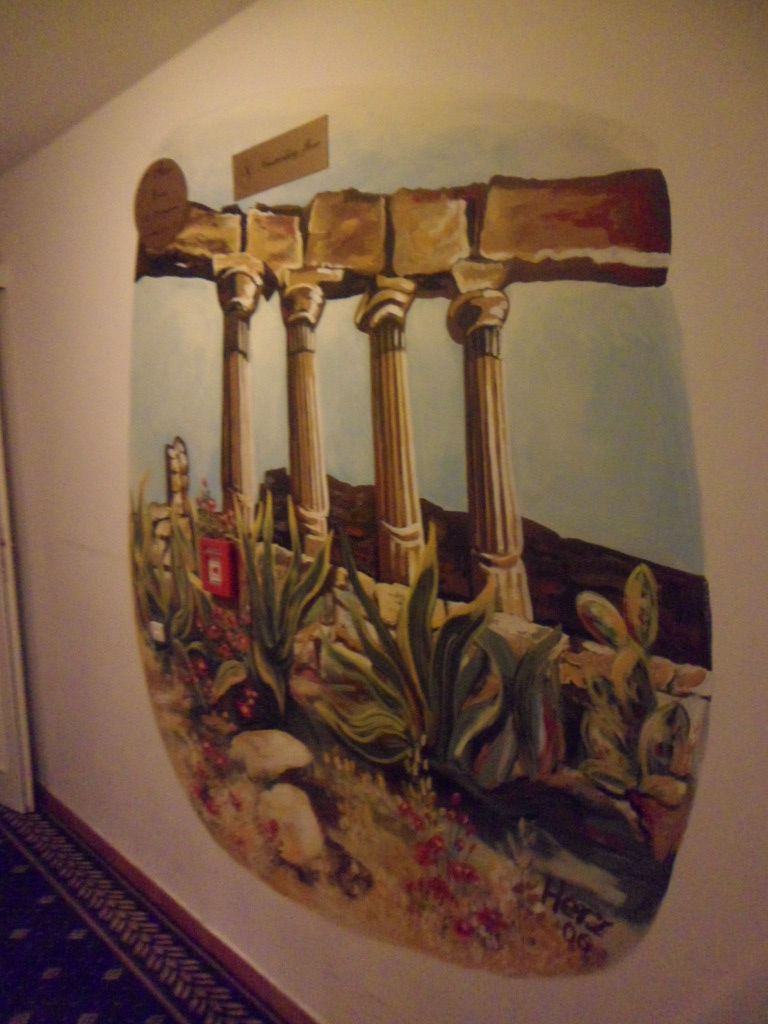 Design on corridor in Hotel Roma Prague
The room was spacious and had a TV with cable. The toilet did not come with a bath room though.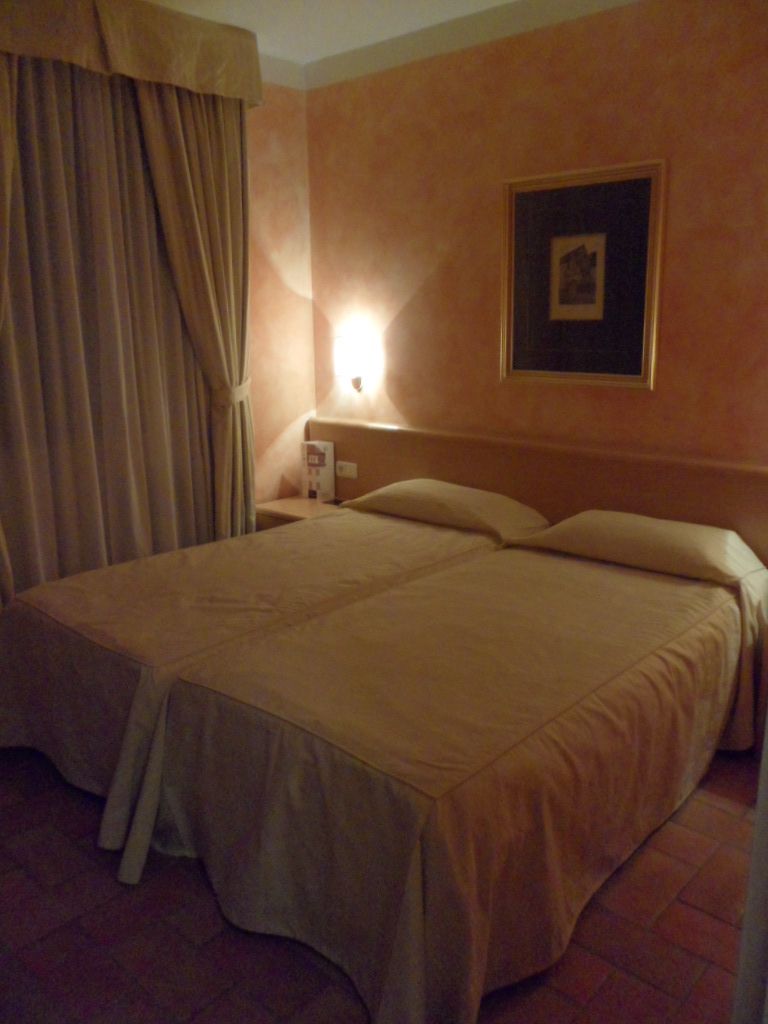 Double Bed in Hotel Roma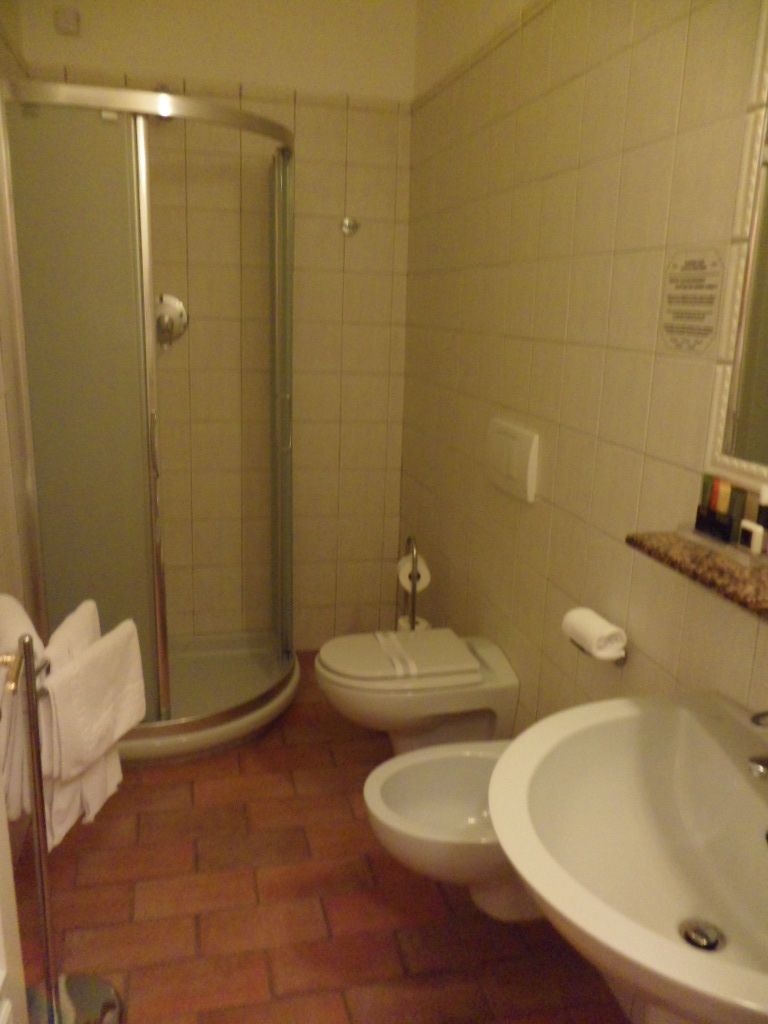 Toilet with heater
We had our breakfast the next morning (breakfast starts from 7am to 10am) and the breakfast area was nicely laid with bright red table cloths. The spread was typical of European breakfasts – Cheese, Ham, Eggs, Fruits and Cereals.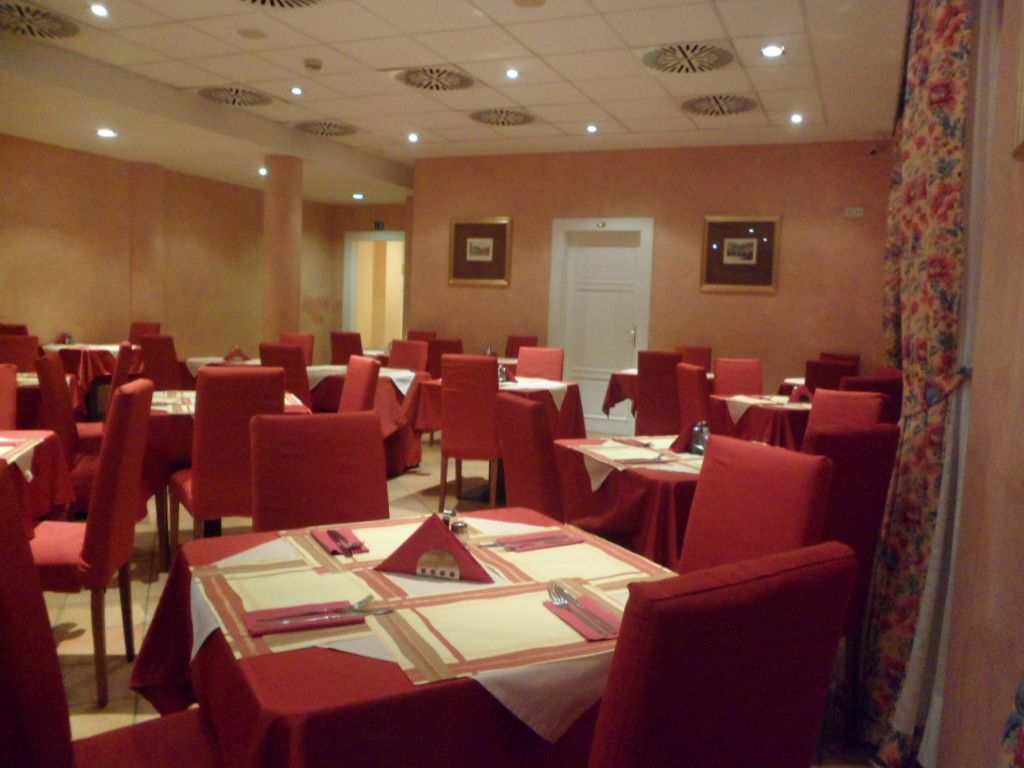 Dining area of Hotel Roma

Buffet Spread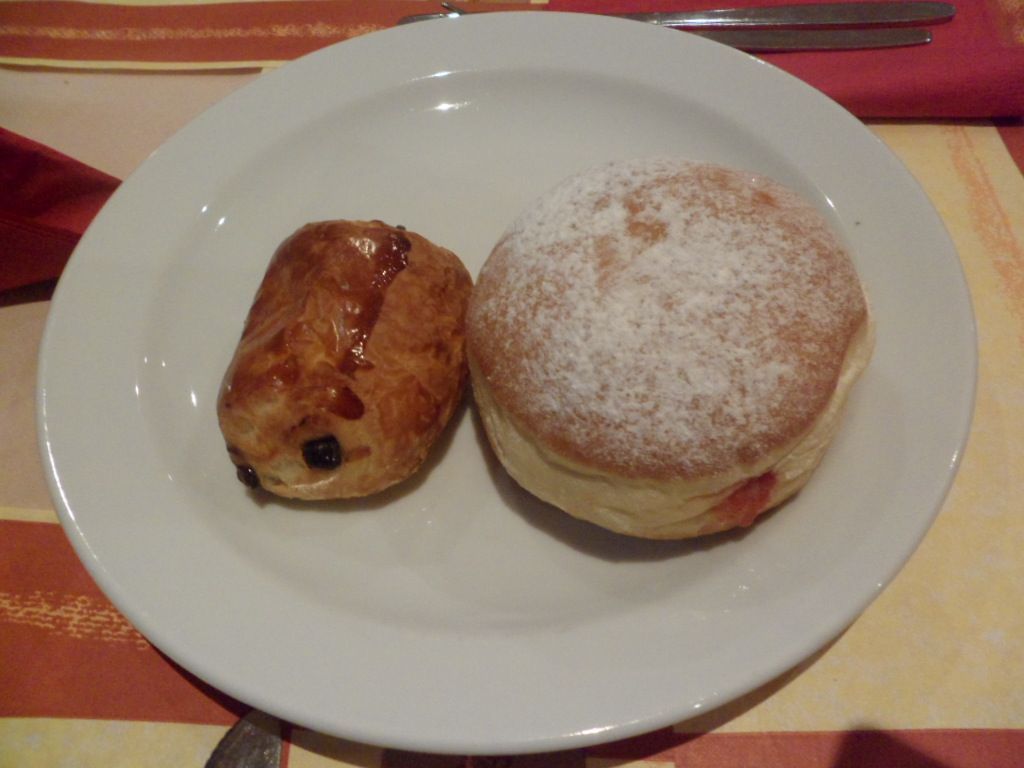 Doughnut and Croissant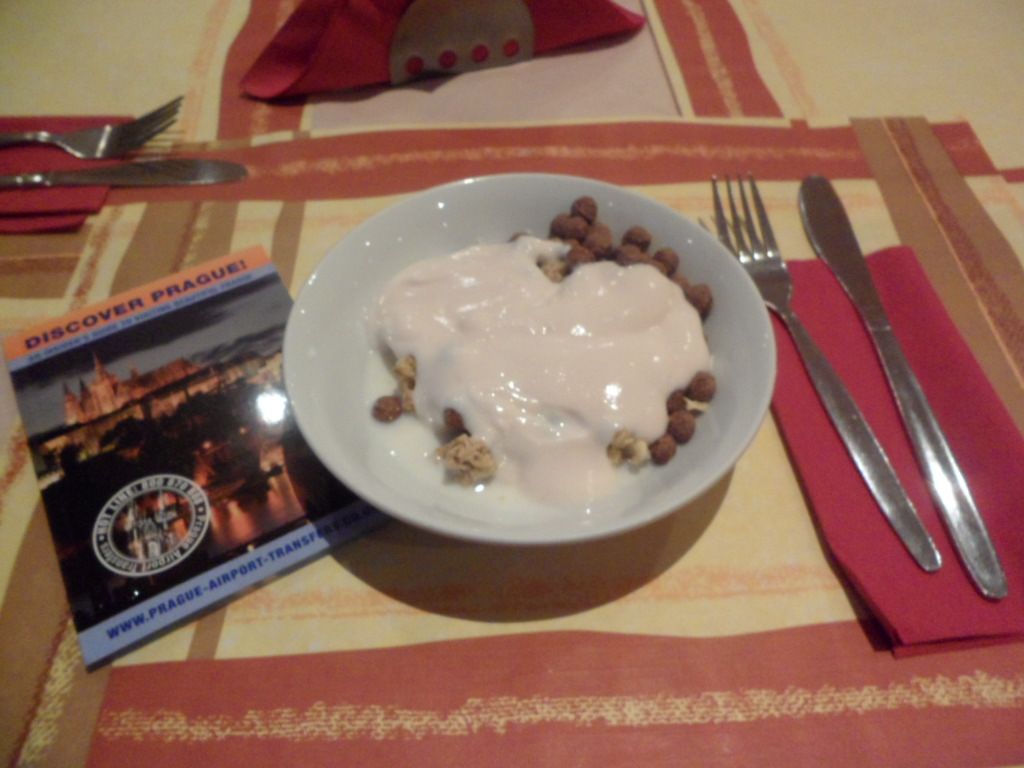 Muesli and Yoghurt
All in all, Hotel Roma is definitely a place recommended to stay as it provides a good "HQ" for your visits to all major attractions in Prague. The price is good and breakfasts are included as well.
Next, we're headed out to old town!
For your convenience, we have arranged for the best hotel deals in Prague right here!
If you enjoyed our content, "Like" us on Facebook Today!

Posts related to Prague Czech Republic
Top 6 Things to do in Prague and Attractions in Prague Czech Republic
Attractions and Things to do in Prague : Day 4-6 of Europe Trip
Attractions in Prague
Prague Castle – The most iconic architecture in Prague
Petrin Hill via the Funicular – Amazing View of Prague and Hall of Mirrors Awaits
Municipal House Prague – Enjoy a cuppa at Kavárna obecní Dům while reveling in the arts
Wenceslas Square Prague – Shopping , Dining , Cinemas and more
Charles Bridge Prague – Beautiful Architecture with Stories and Legends to Tell
Old Town Square Prague – History, Astrological Clock and more
Astronomical Clock Prague – Work of A Genius
Hotel that we stayed in Prague
Hotel Roma Prague Czech Republic – Great room at an excellent price
Related posts: