Inn at the Market Seattle was our last hotel during our US West Coast trip and when we chose Inn at the Market, it's all about location, location, location! Check out this video taken from Pike Place Market…

Inn at the Market highlighted in yellow in the video
If you take a look at the video, you'll realise that we literally stayed AT THE MARKET!! Less than 30 seconds walk to be precise :p From the hotel, you can see the famous Pike Place Market, the fish throwing boys and of course the very first Starbucks in the world. The famous sea feast at Crab Pot is also a short walk away!

Map of Seattle with Pike Place Market in the background

Fresh sea food at Pike Place Market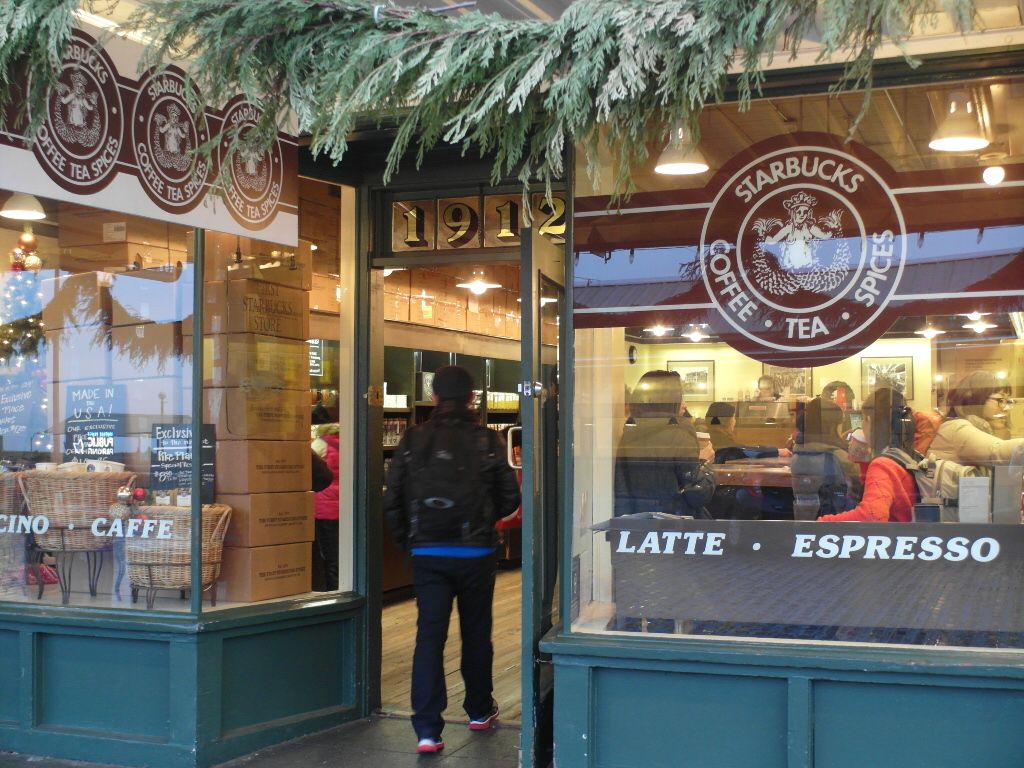 Entrance of the original (aka very 1st) Starbucks Coffee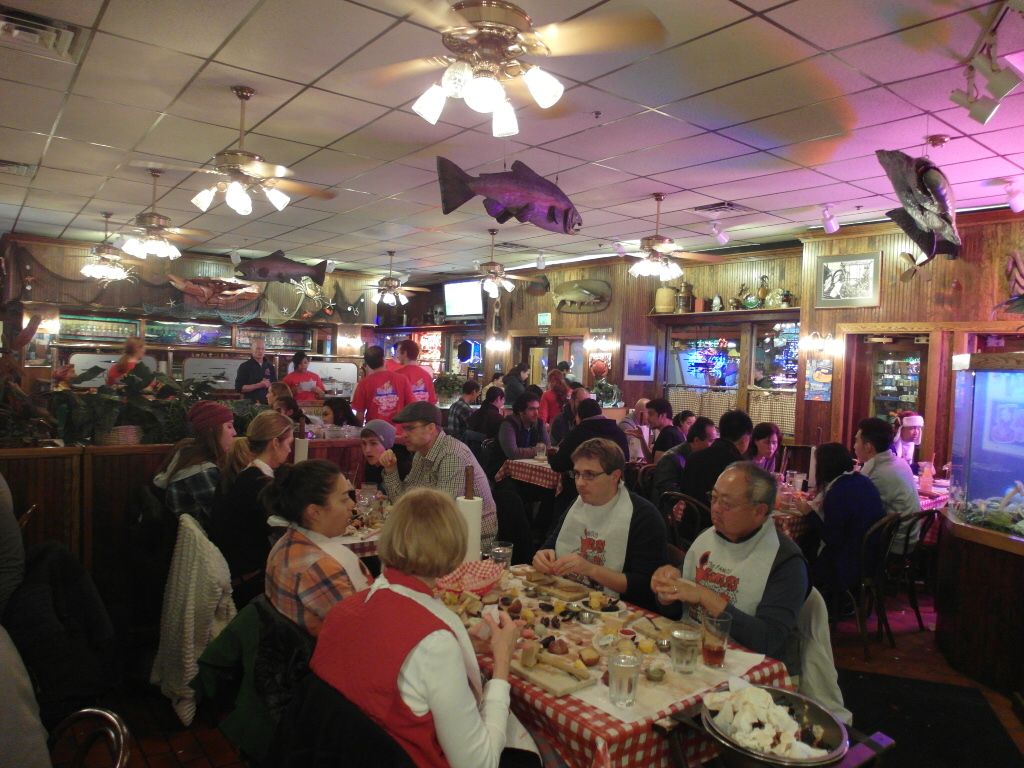 The Crab Pot – Home of the famous Sea Feast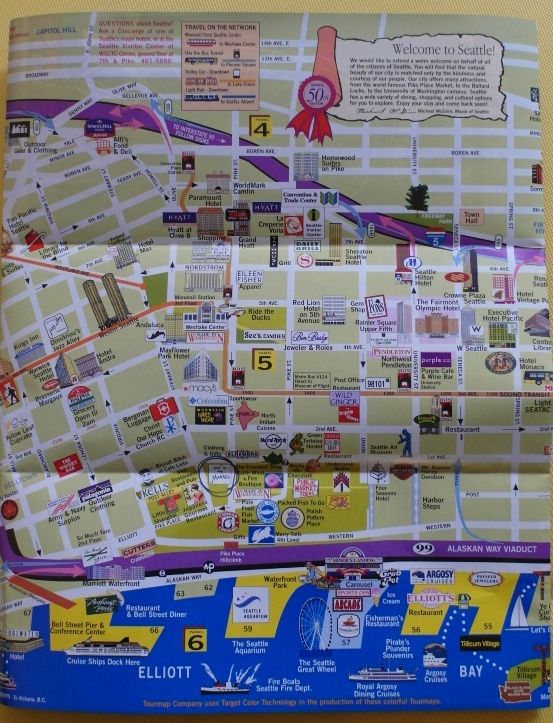 Location of Inn at the Market circled out
In and around Inn at the Market Seattle
The first thing you should note is that parking in Seattle is a hassle. This is especially so if you're parking at Pike Place Market. But there's no worry at all if you're staying at Inn at the Market. This is because there's a special valet team that works round the clock for your convenience. So all you have to do is just leave your car at the side and your friendly "man in black" (yes, they're in black uniforms) will whisk your car away – a little tip when you get your car again would be nice 🙂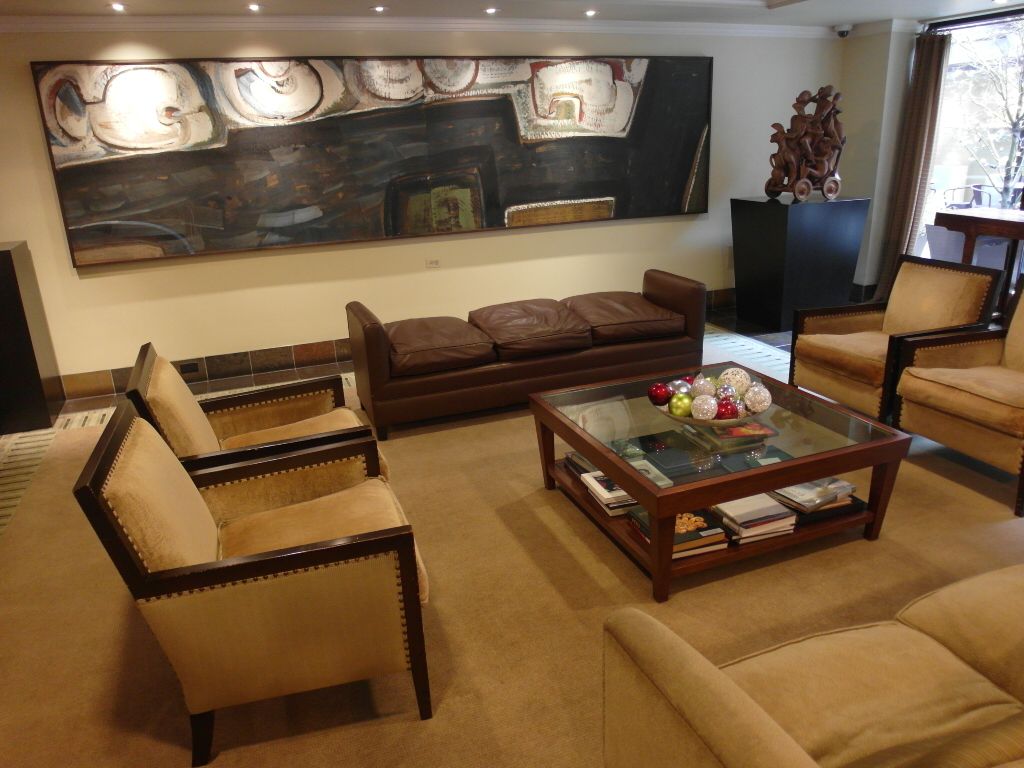 Lobby of Inn at the Market Seattle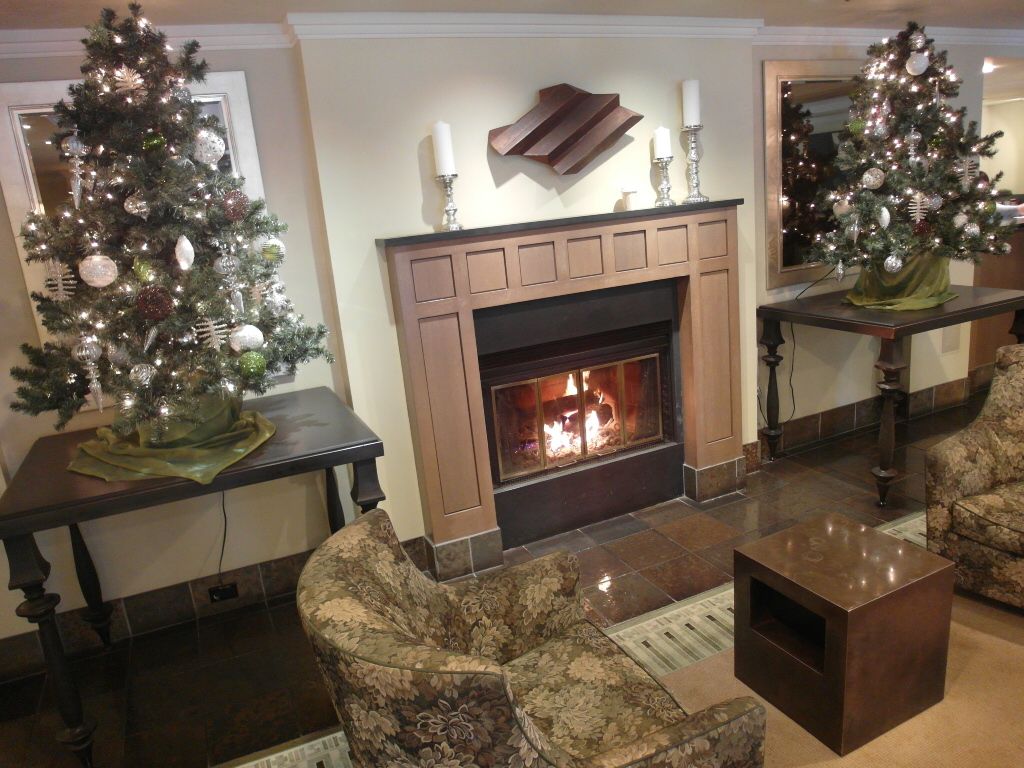 Fireplace and Christmas Decoration at Inn at the Market
The next thing we noticed was that the reception team at Inn at the Market is SUPER DUPER FRIENDLY!! Whenever we entered or left the hotel, they would say hi to us and would always be on hand to help when necessary. When we checked in, we were greeted by Noelle. She was so vibrant and lively and she welcomed us with such positive energy that you almost forgot it's 5 degrees right outside!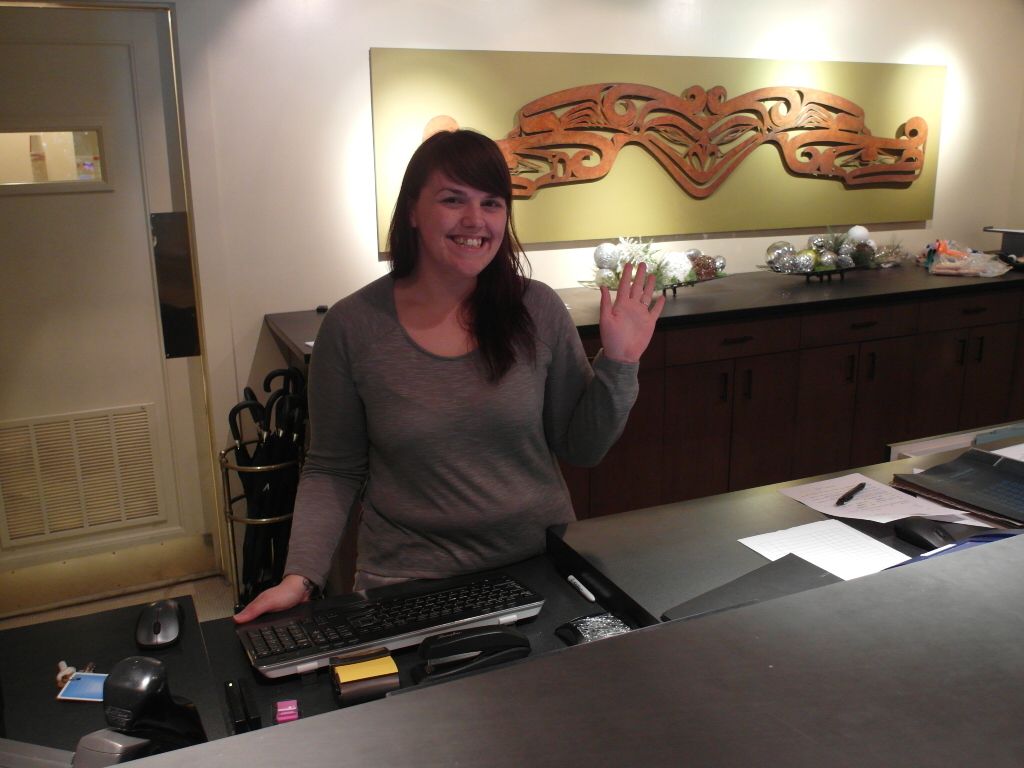 Noelle – Friendly and Lively receptionist who welcomed us to Inn at the Market
The other place you ought to check out is the Roof Top Garden. From here, you can enjoy splendid views of the bay, Pike Place Market and of the Seattle Great Wheel (Ferris Wheel) too. Great place to chillax while soaking in the sun!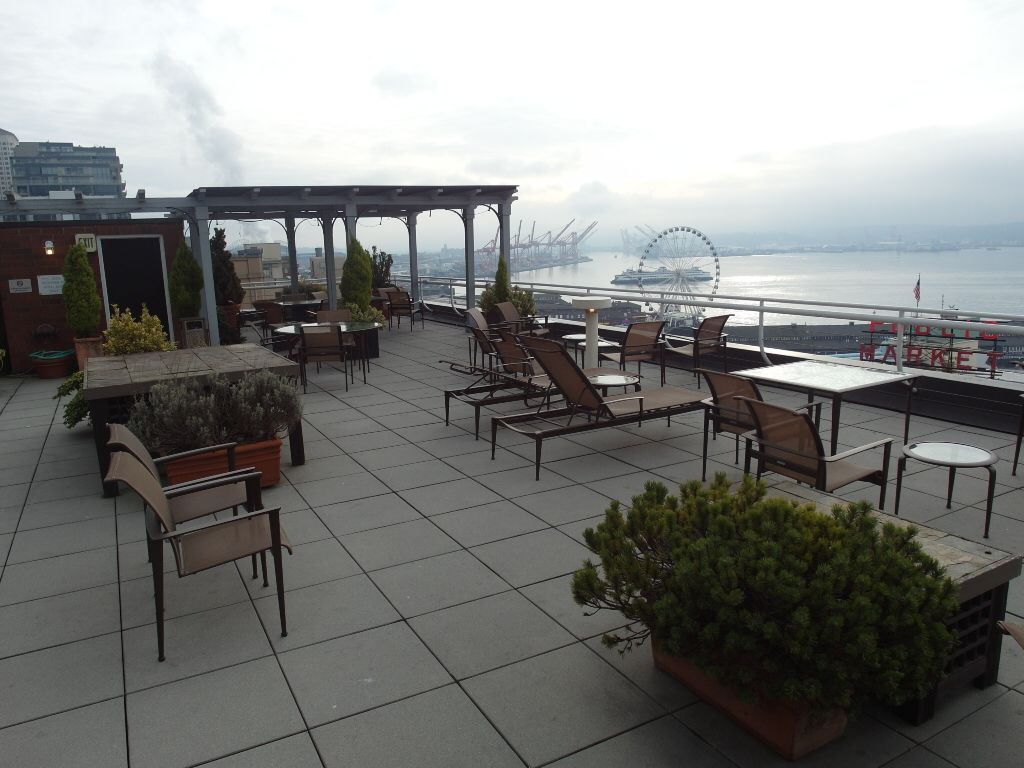 Roof Top Garden at Inn at the Market Seattle

View of Pike Place Market, Seattle Great Wheel and the Bay from Inn at the Market's Roof Top Garden
City View Room Inn at the Market Seattle
We really liked the colours of the room. Neutral colours with the bright orange arm chairs as the centre piece of the city view room. The toilet also comes with a bathtub (always a plus) and of course a pretty arrangement of toiletries.

Inviting King Size Bed of City View Room at Inn at the Market Seattle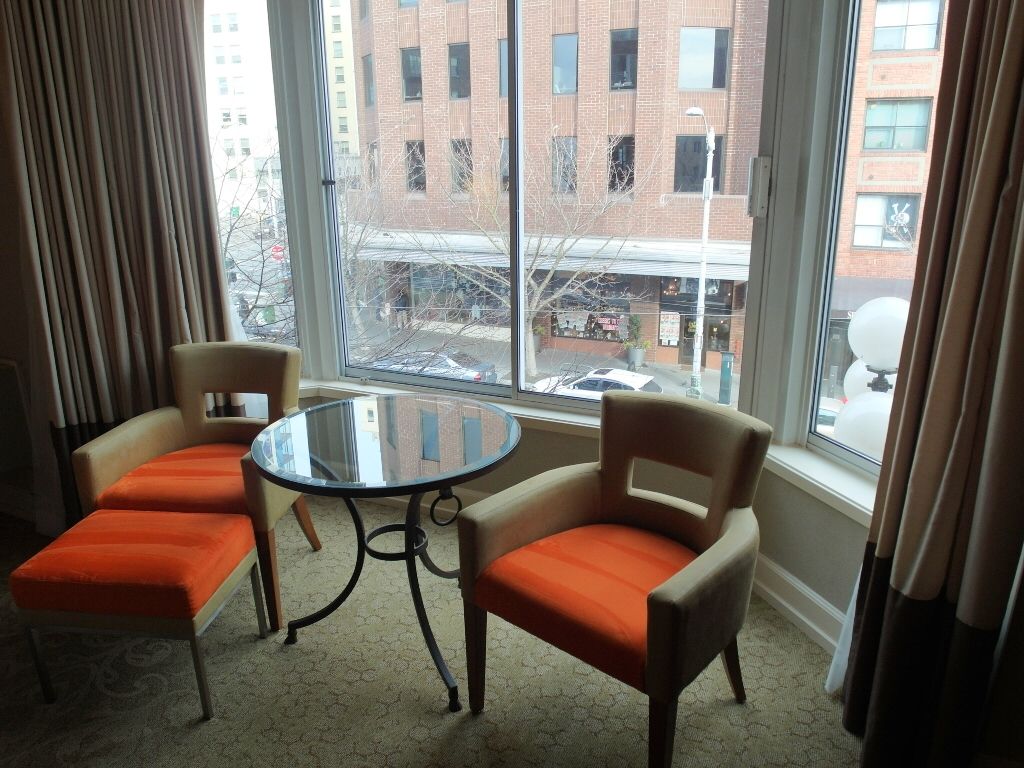 Bright orange arm chair with views of the city streets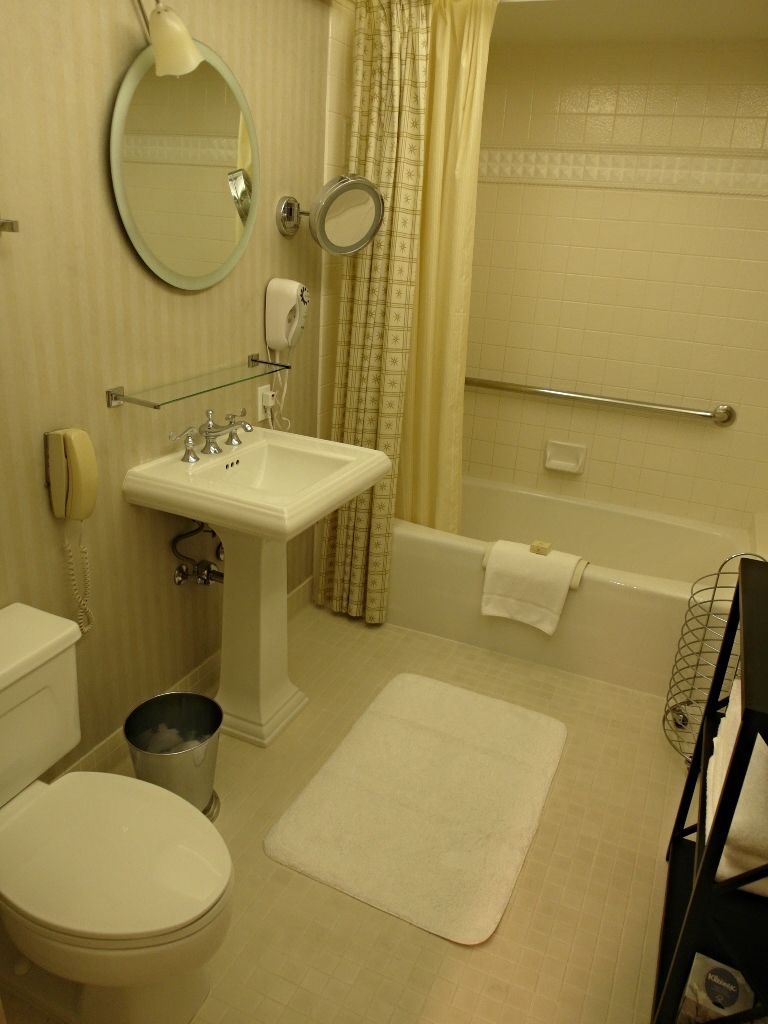 Bathroom in City View Room Inn at the Market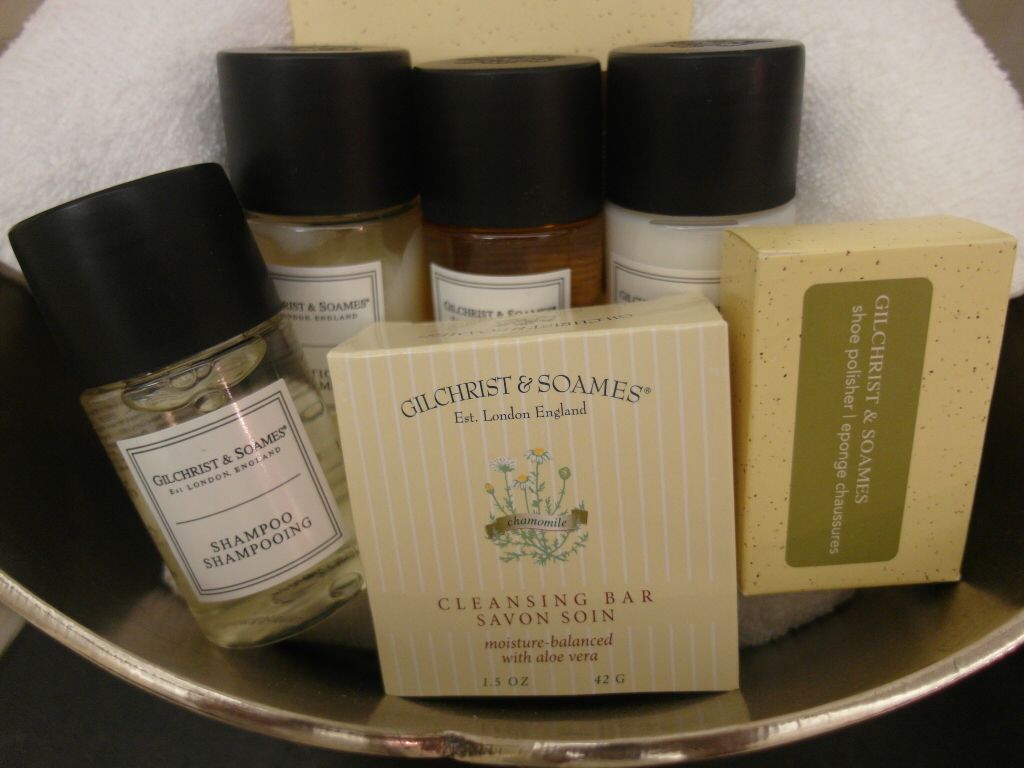 Arrangement of toiletries at Inn at the Market
If you enjoyed our content, "Like" us on Facebook Today!

Related Posts
This is part of our coverage of San Francisco, Seattle and Vancouver USA. Check out these posts if you're visiting the West Coast of USA!
Top 5 Things to do and Attractions in Vancouver Washington USA!
Top 11 Things to do and Attractions in San Francisco USA
Top 8 Things to do and Attractions in Seattle USA!
Things to do and Attractions in Eureka California!
Metropolitan Grill Seattle : Are the steaks worth it?
Seattle Underground Tour by Bill Speidel : A tour not to be missed!
Seattle Space Needle , Chihuly Garden and Glass and the Monorail to Westlake Center
World's first Starbucks in Seattle – Do not be confused!
The Crab Pot Sea Feast : A Seattle MUST TRY!
Pike Place Market : (Possibly) Seattle's Top Tourist Attraction!
What's YOU MUST DO at San Francisco's Fisherman's Wharf!
Pizza and beers at Umbria San Francisco!
Great Eastern Restaurant Chinatown San Francisco : Even Obama visits it!
The steep slopes of San Francisco : A Pictorial Post
San Francisco's "Crookedest Street" at Lombard Street!
Scenic Oregon Drive from Vancouver to San Francisco!
Travel Through Time with Historic Monuments at Vancouver Washington!
Vancouver Washington's Natural Wonders!
Catching Portland Winterhawks in action after Burgerville Meal!
Why You should eat at Beaches Restaurant than McMenamins in Vancouver Washington
Red Lobster….FINALLY!
Inn at the Market Seattle : All about Location Location Location!
San Remo San Francisco : Hotel with a PRIME location!
Palace Hotel San Francisco : A great mix of History, Class and Luxury!
Heathman Lodge Vancouver Washington : One of our best hotel stays EVER!
Hilton Vancouver Washington : Classy Stay & Room with a View!
For your convenience, we have arranged for the best hotel deals at Inn at the Market Seattle right here!
If you ask us, location and friendly service are the biggest draw for Inn at the Market Seattle!
* Special thanks to Troy & Inn at the Market for hosting us to a stay here!
Related posts: