Kranji War Memorial and Singapore Memorial are dedicated to those who fought valiantly against invading Japanese forces during World War 2. The Kranji Memorial consists of the State Cemetery of Singapore (burial site of Singapore's first and second presidents Yusof Ishak and Benjamin Henry Sheares), the War Cemetery, Singapore Memorial and the Commonwealth Military Cemetery.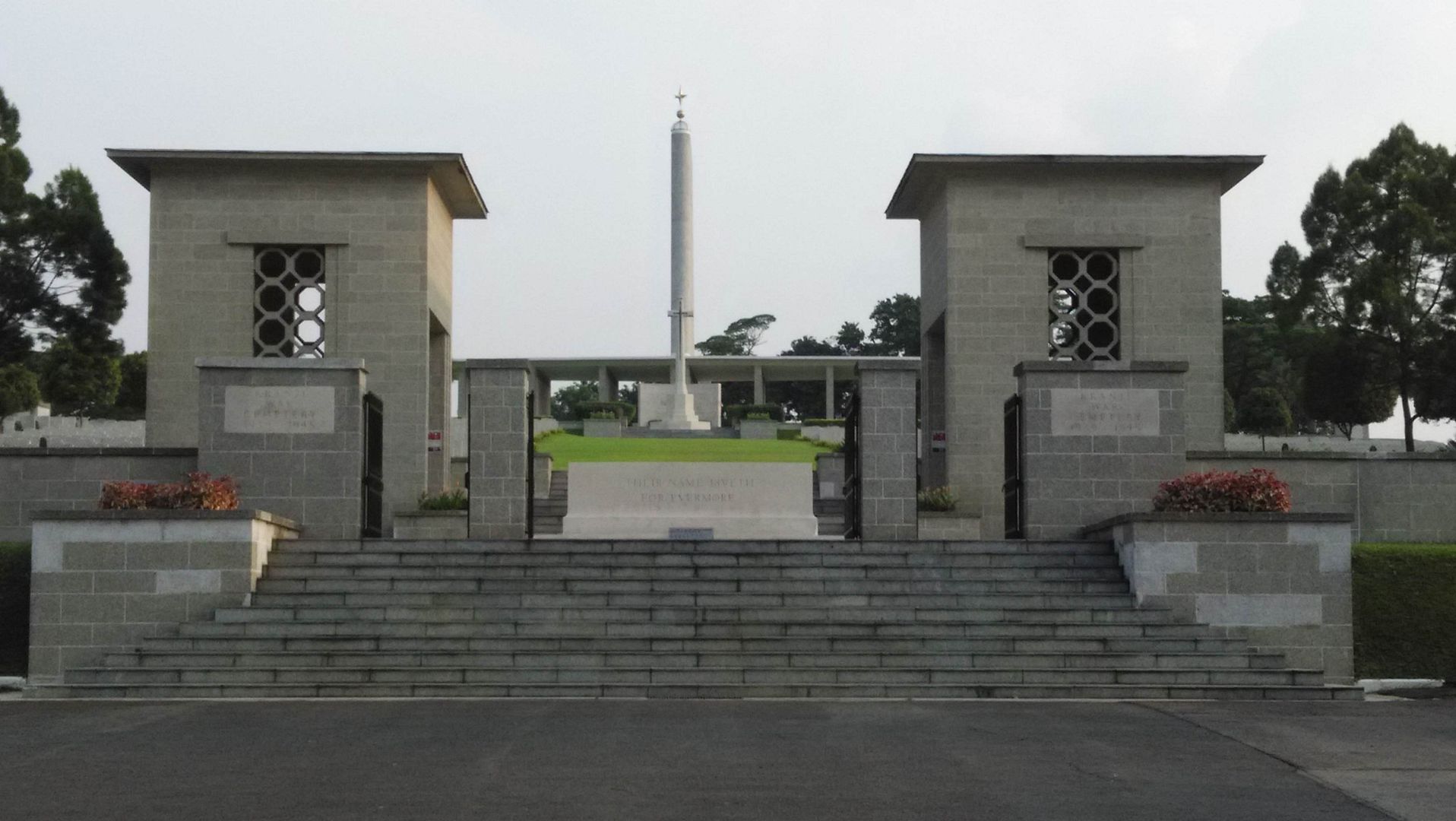 Kranji War Memorial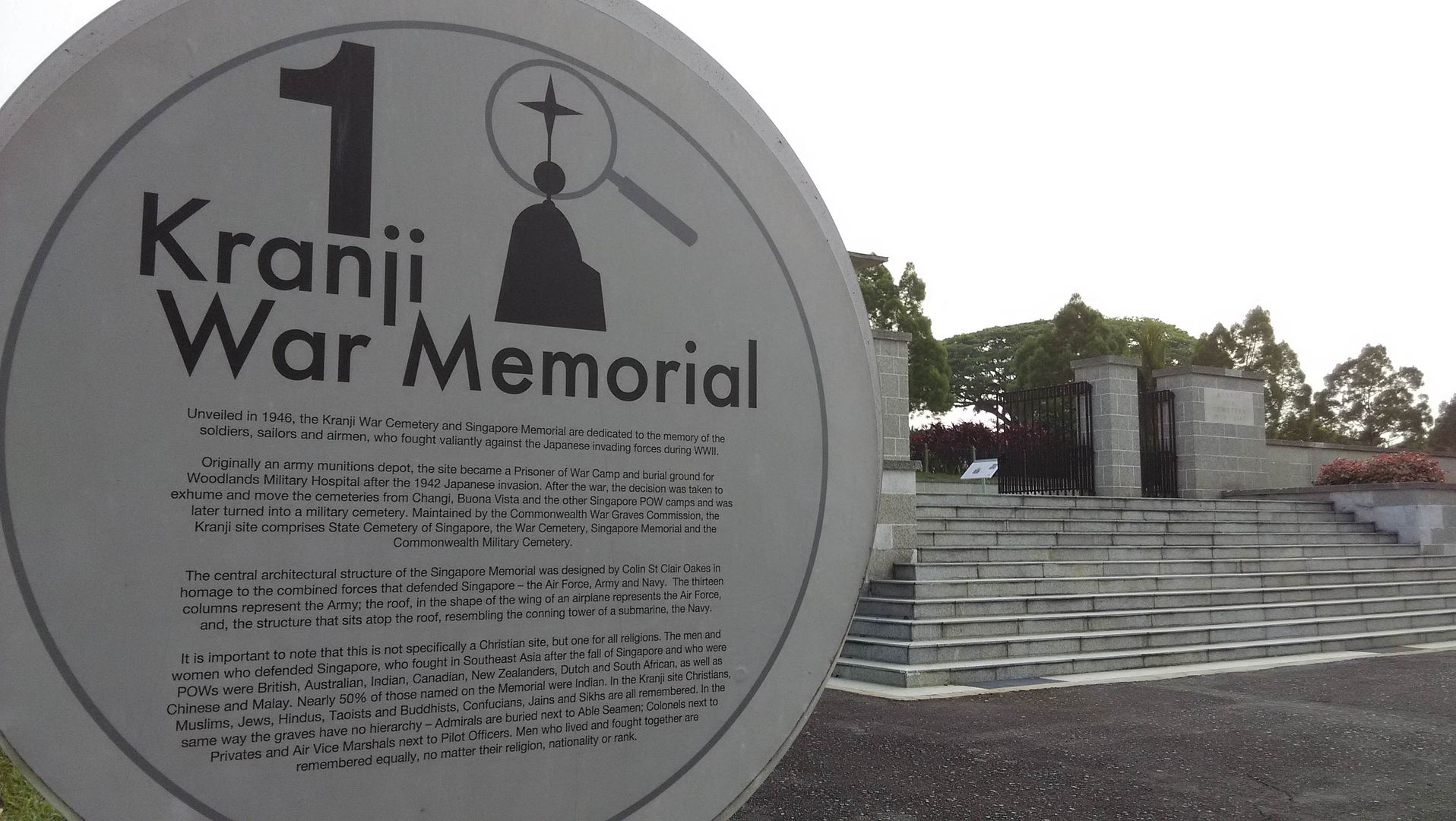 Entrance to the Kranji War Memorial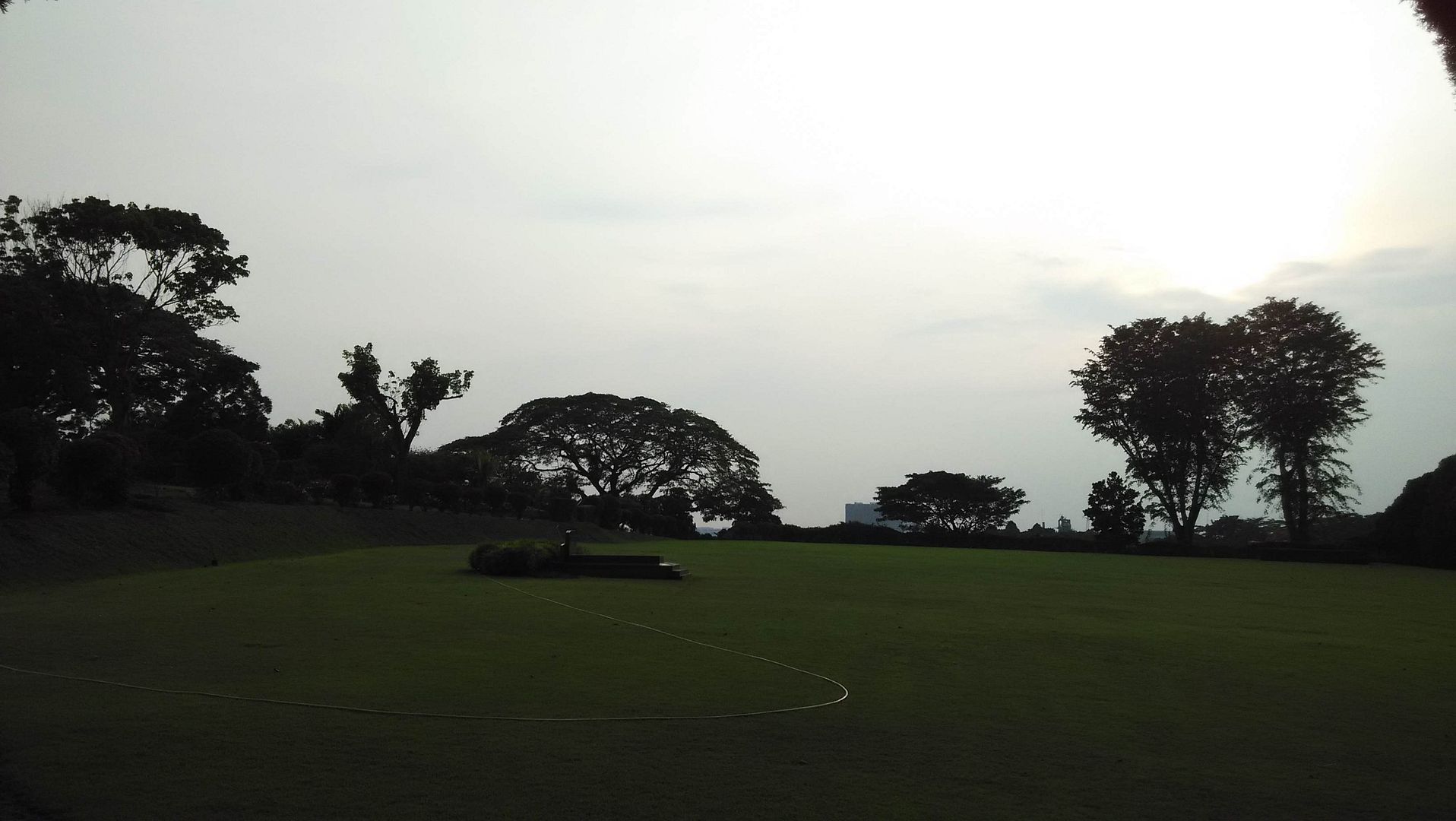 Grave of Benjamin Henry Sheares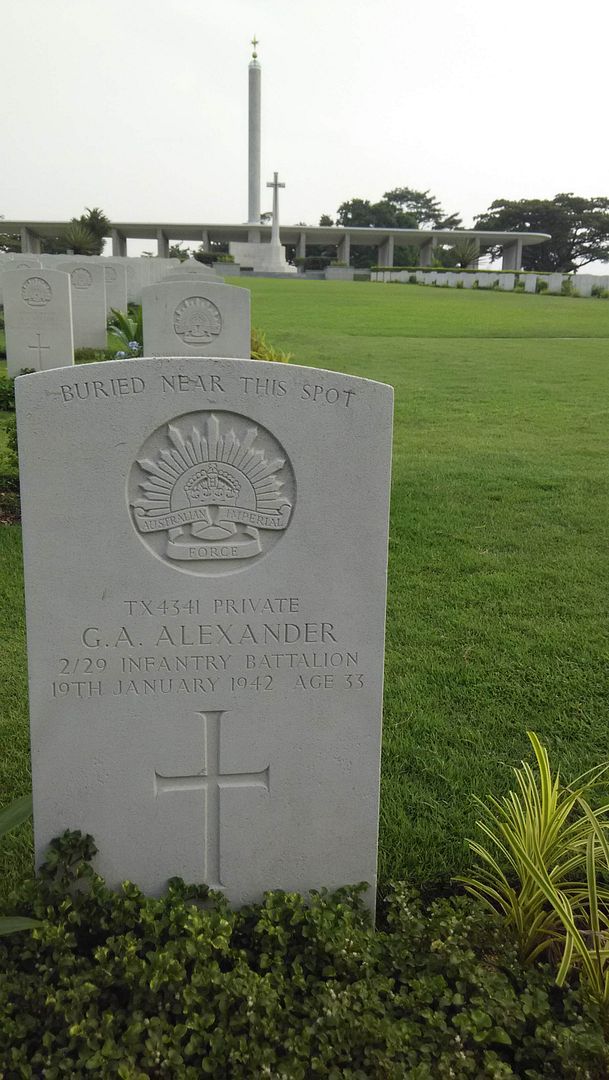 The first grave at the entrance of Kranji War Memorial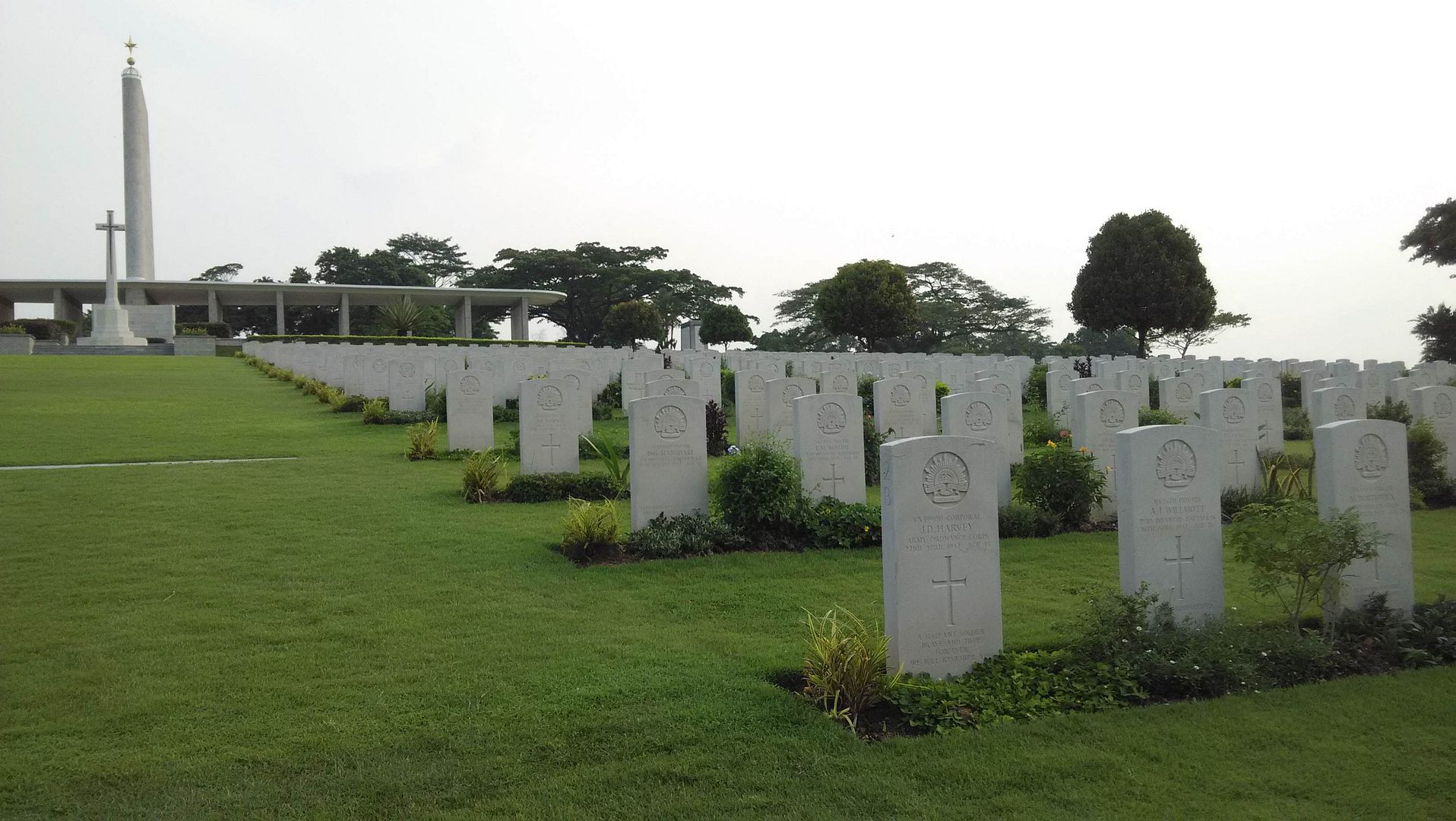 Singapore Memorial and War Cemetery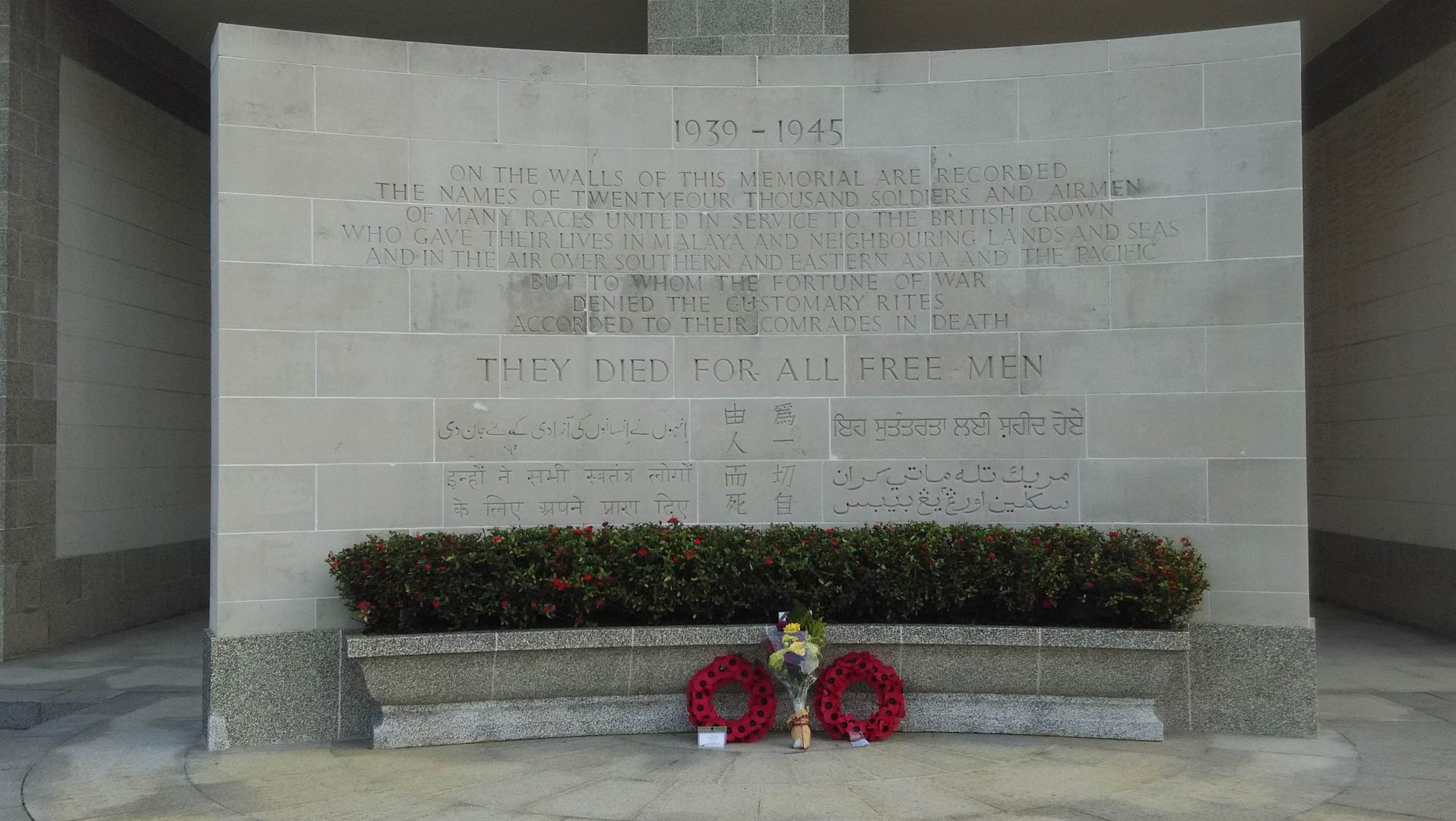 Inscription at the Singapore Memorial
The Singapore Memorial was designed by Colin St Clair Oakes who paid homage to the combined forces that defended Singapore. The 13 columns of the Singapore Memorial represents the Army – marching in columns. The roof of the Singapore Memorial represents the Air Force – the wing of an aeroplane. The mast at the top of the Singapore Memorial represents the Navy – the conning tower of a submarine.
Each year, a remembrance service will be held to remember those who have sacrificed themselves during World War 2. As the inscription of the Singapore Memorial reads : "They died for all free men".
This year, the Remembrance Sunday service will be held on 9 November 2014.
How to get to Kranji War Memorial
Kranji War Memorial is located at 9 Woodlands Road, Singapore 738656. To get there, you can
1. Take the MRT and alight at the Kranji Station. From there, you can take a 15 minutes walk to the memorial. Directions are available at the MRT station (either the locality map or from the station control).
2. Take buses 160, 170, 178, 960, 961. You can alight directly next to the memorial and take a short walk in.
If you enjoyed our content, "Like" us on Facebook Today!

If you have attended the Remembrance Service at the Kranji War Memorial, let us know about it in the comments section below!
Related posts: