"What a strange looking architecture this is!" we said to ourselves, as we laid our eyes upon yellow cube houses that were tilted at an angle…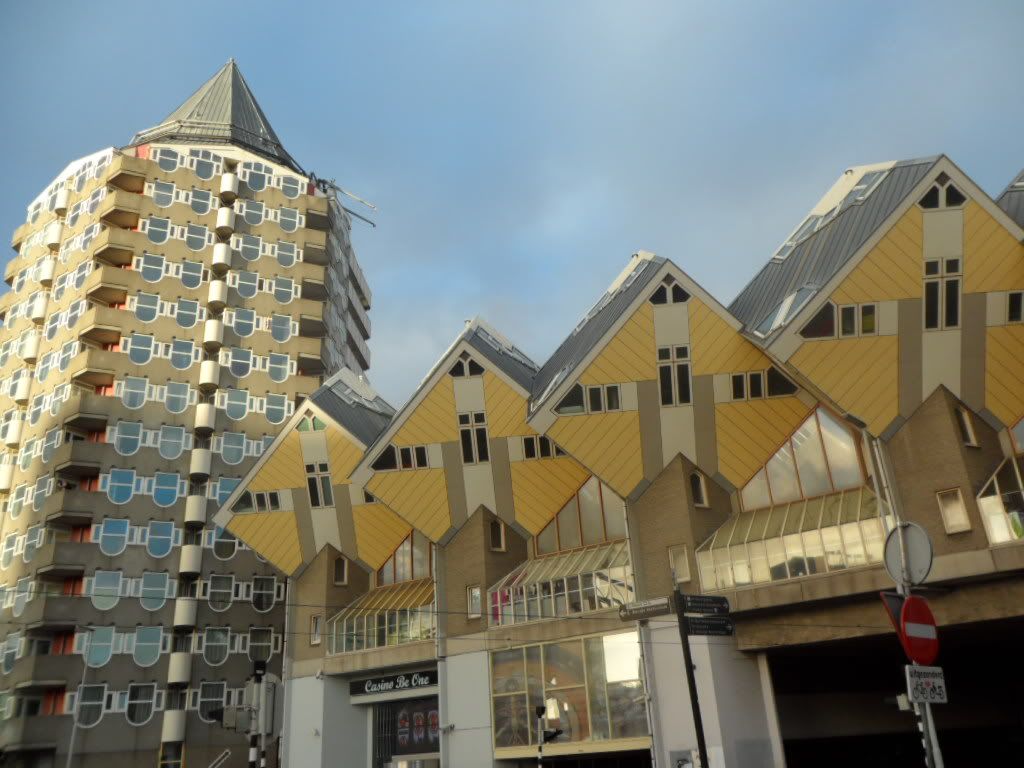 Kubuswoning aka Cube Houses in Rotterdam
The next question that comes to mind is "How do people stay in that thing?!". Thanks to wiki, we do have a picture that depicts the living conditions within.
It seems that a platform is laid across so it is no different than a normal room internally except that the walls are slanted.
A quick search tells us that kubuswoning was actually an idea of the architect Piet Blom. He wanted to create a cluster somewhat like a small village with resemblance to trees and forests. So if you look closely at each cube house, there is actually a supporting beam that is representative to the trunk of a tree. The cube house itself is of course the top of the tree…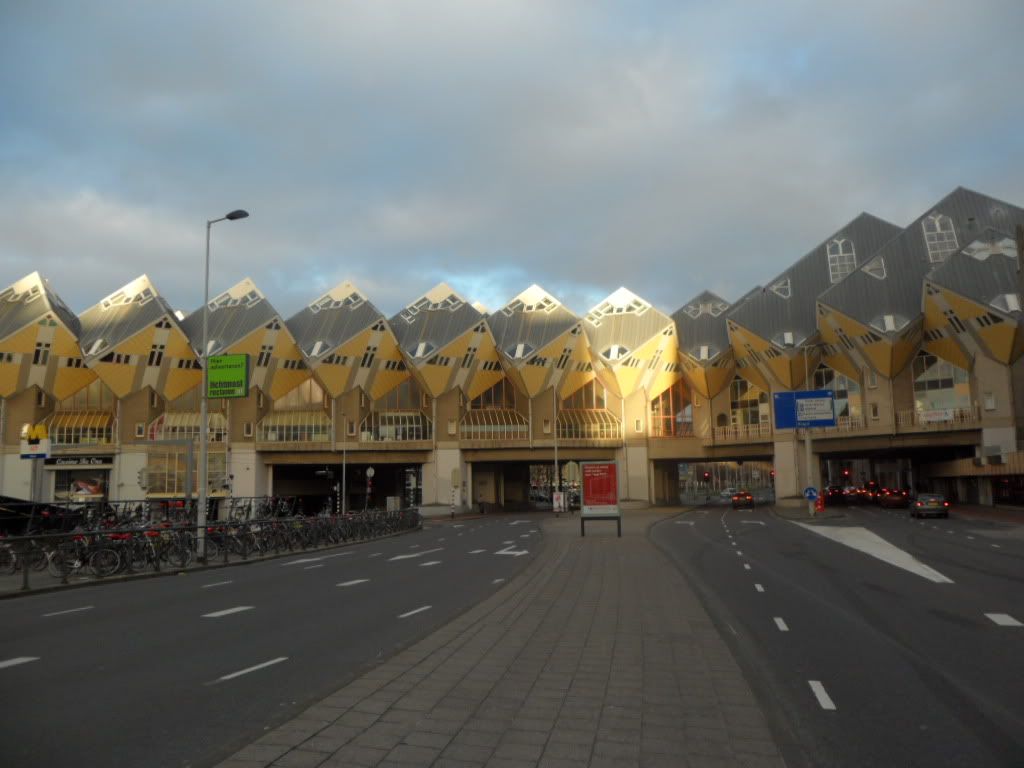 The Cube Houses from a distance | Rotterdam Attractions
The predecessor of the cube houses was actually first built in Helmond in 1974. The one we're seeing now was completed in 1984.
The other interesting thing about the cube houses is that Jackie Chan shot a fighting scene here in the movie "Who Am I". If you are also a fan, you would have remember him sliding down the Willemswerf building. This scene must have been one of his most iconic action moves in his acting career!
How to get to Kubuswoning / Cube Houses
It is actually quite easy to get to the cube houses. At the end of Hoogstraat, you will notice the Laurenskerk on your left, DONT head there, turn right instead towards the Bibliotheek (the library). Not long after, you should see this building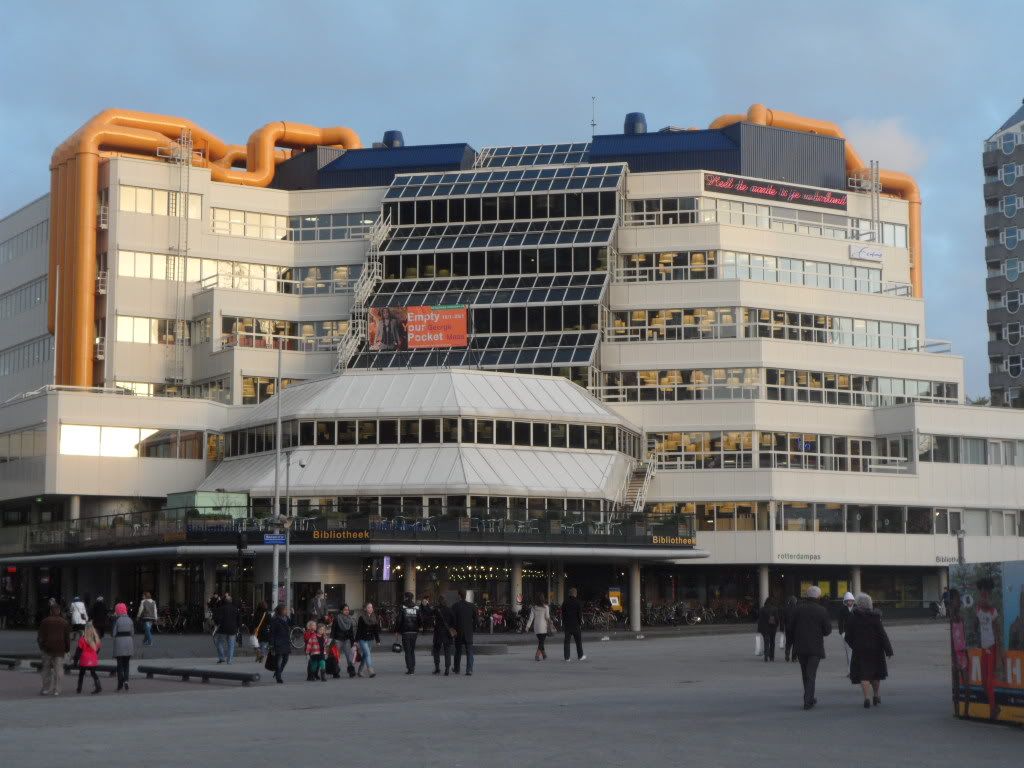 The Bibliotheek aka Library Rotterdam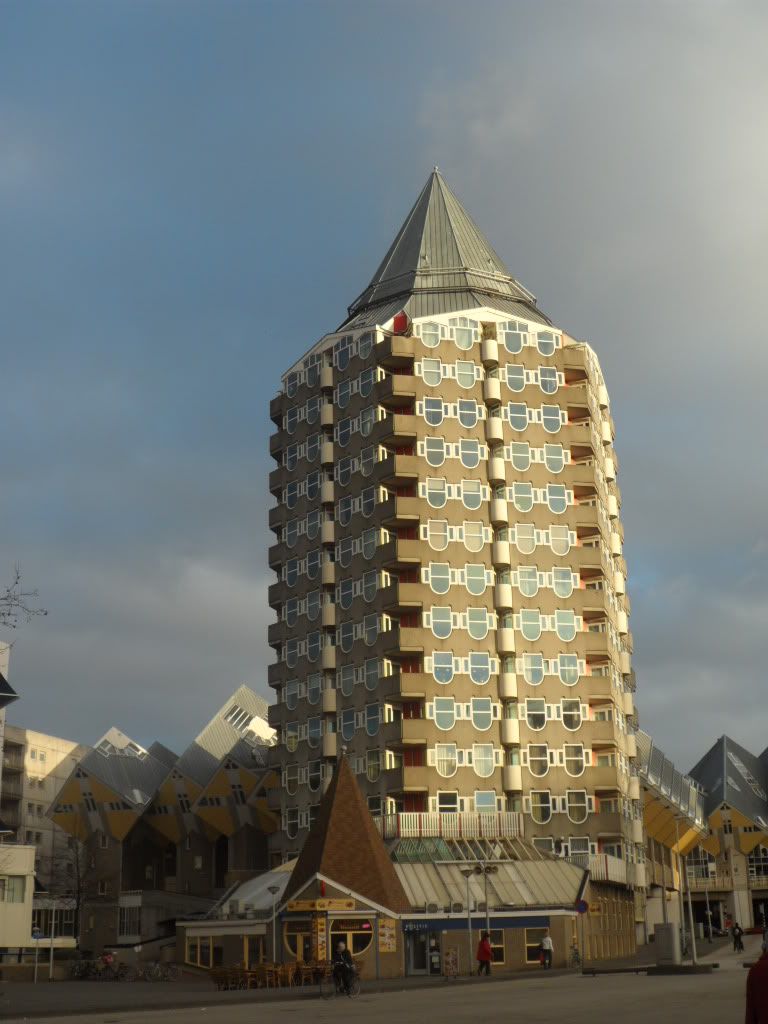 Huurdersvereniging "Het Potlood" aka the Pencil
As this building is shaped like that of the pencil, it is nicked "Het Potlood" by the locals. Once you see it, the cube houses would be just there in view.
To give our readers a feel of the cube houses, enjoy this video clip!

Video of the surrounding of Cube Houses aka Kubuswoning
For your convenience, we have arranged for the best hotel deals in Rotterdam right here!
If you enjoyed our content, "Like" us on Facebook Today!

Related posts: