One of the main reason why Kate chose L Hotel Nina Convention Centre during our stay in Hong Kong is because of this…

View of Tsuen Wan Harbour from L Hotel Nina Convention Centre Hong Kong
Kate is our usual travel planner and she decided that during this trip, we should have a mix of hostels and good hotels. Hence, we settled on L Hotel at the Nina Convention Centre.
L Hotel Nina Convention Harbour View Room
Our room was located at the 40th level, overlooking the Tsuen Wan harbour. The views were simply magnificent…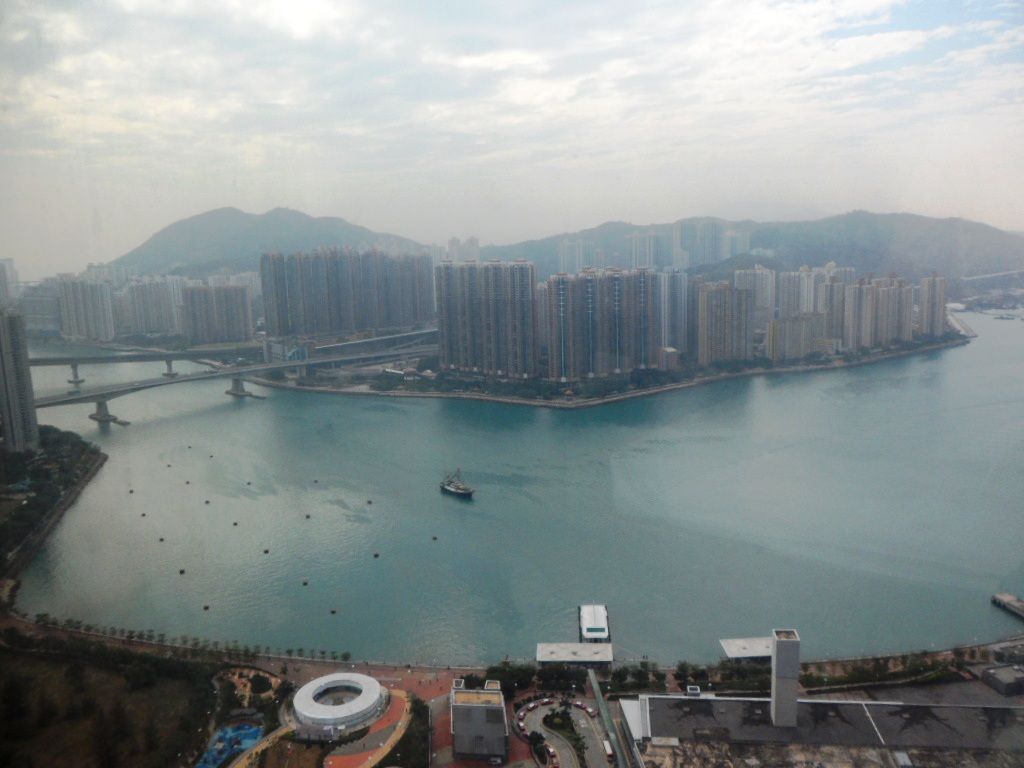 Another view of the harbour from L Hotel Nina Convention Harbour View Room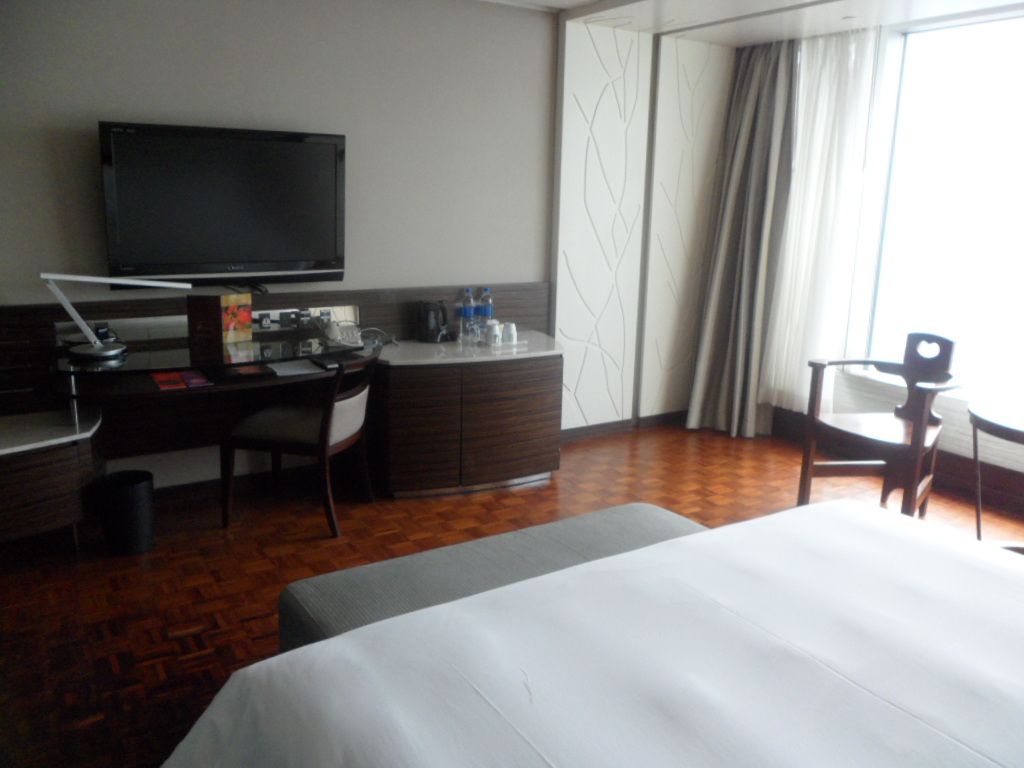 TV in Room at L Hotel Nina Convention Tsuen Wan

King Sized Bed in Harbour View Room Tsuen Wan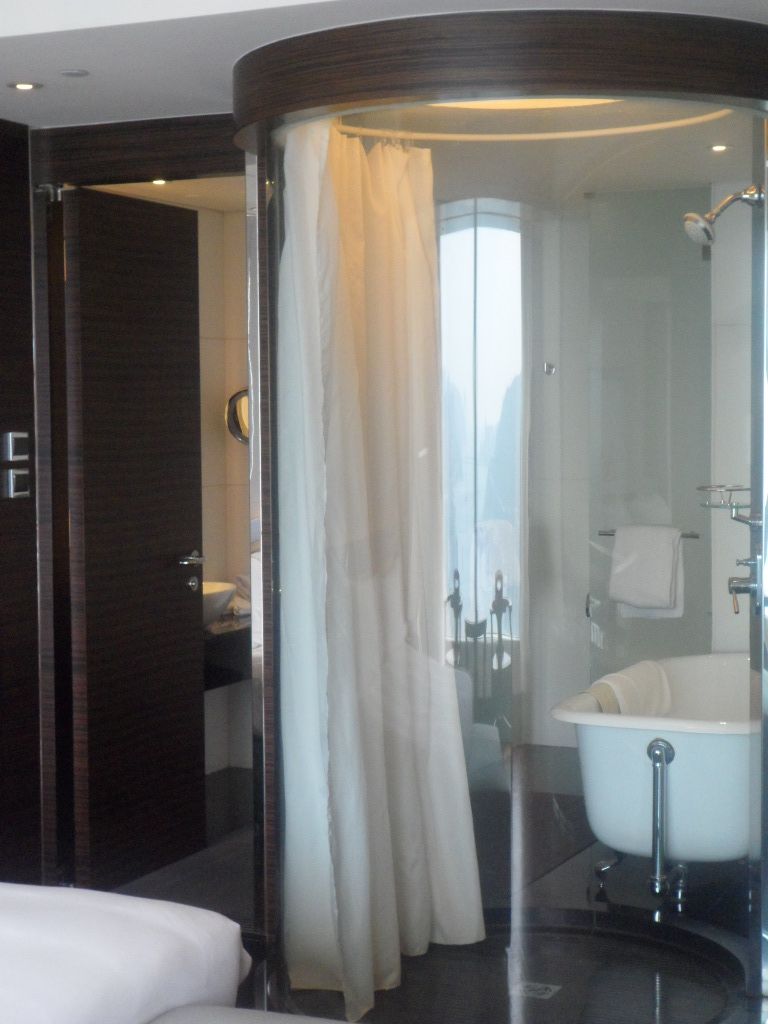 Bathtub and shower capsule with view of Tsuen Wan Harbour
L Hotel Nina Convention Harbour View Room
Although we visited Hong Kong during the "winter" season, we must say that the pool must be really inviting during the summer months…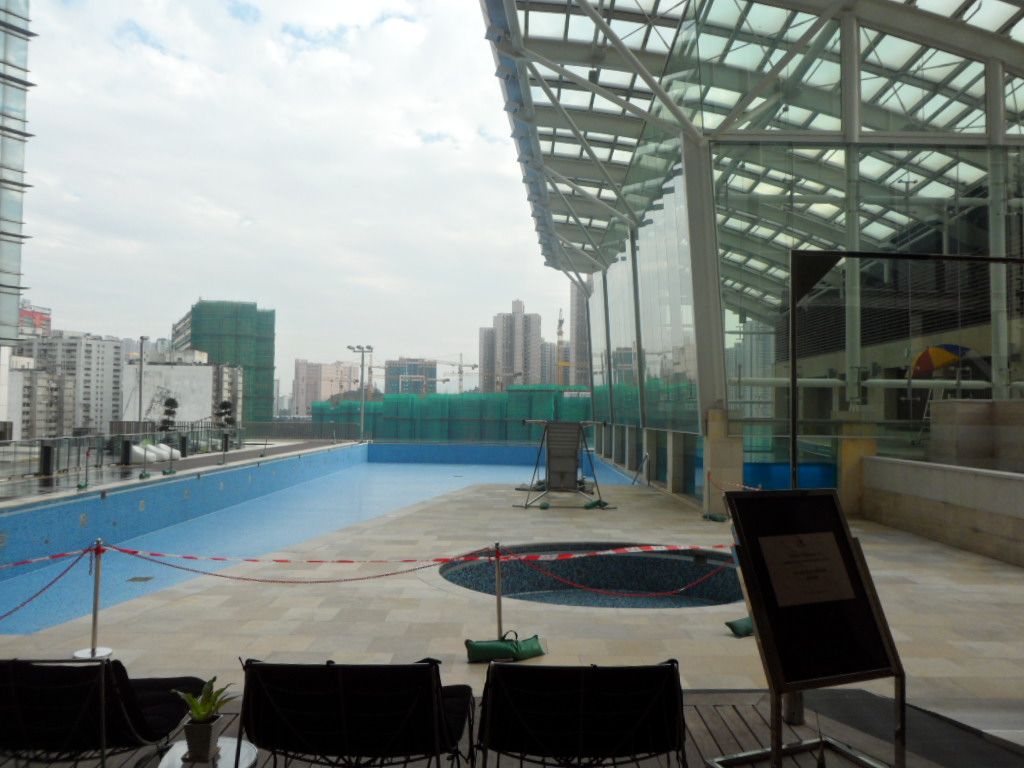 Outdoor swimming pool at L Hotel Tsuen Wan Nina Convention (under maintenance in winter months)
We did manage to have a dip at the indoor heated pool. Still, it was COLD. Kate and I had to weather the cold because the short walk from the lift lobby to the indoor swimming pool WAS UNSHELTERED! Which means, you really have to weather the elements to reach the pool! Other than the pools, L Hotel also has a decent gym…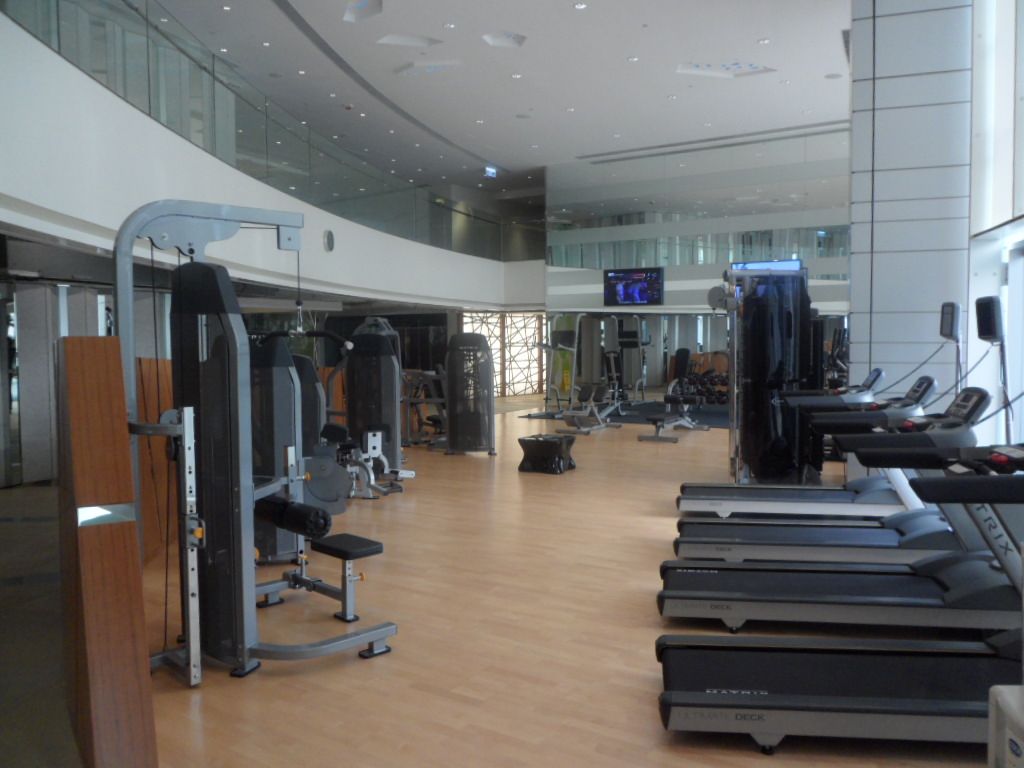 Gym at L Hotel Nina Convention
Why we enjoyed our stay at L Hotel La Nina Convention Hong Kong
There are several reasons why we enjoyed our stay at the L Hotel Nina Convention.
1. Magnificent View. Tom had a request put forth to Kate during her planning and it was that the room should have a great view of a harbour. Kate put that into consideration and the result was a stay at the L Hotel Nina Convention. The room was nothing short of breath-taking. Even while you are in the bath tub, because of its orientation, you can still enjoy the views while taking a dip. Cool!
2. Shopping at Citywalk. Kate and I always enjoy a hotel with shopping & amenities nearby. With connection to Citywalk 2, L Hotel offers an excellent base for shopping, restaurants and entertainment!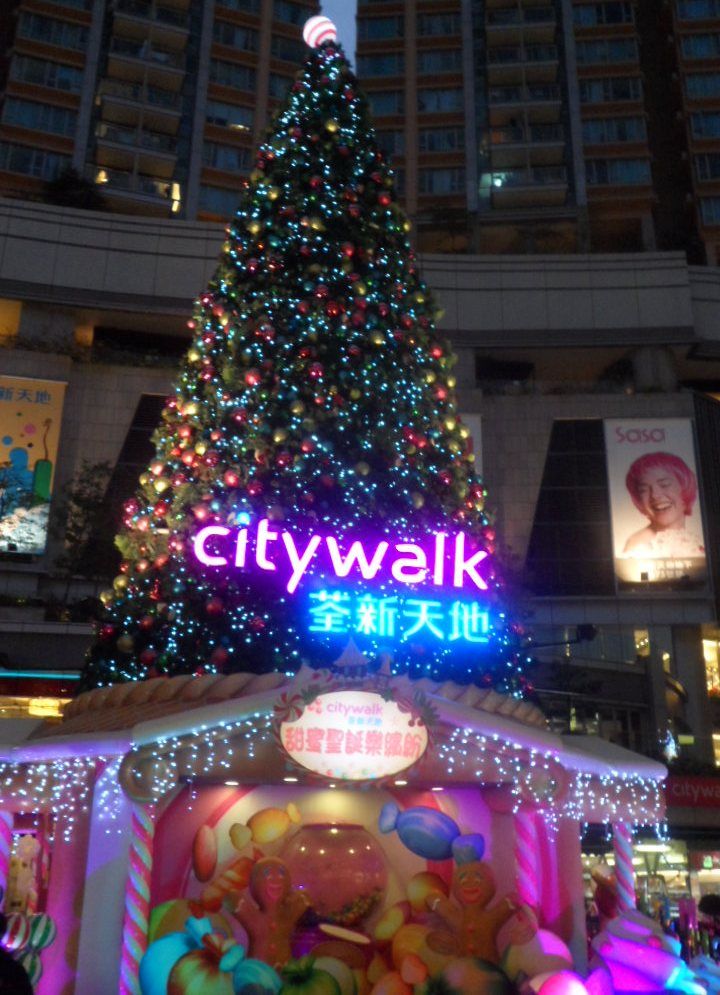 Shopping options at Citywalk
3. Eating Options near Tsuen Wan Station. When you exit from Tsuen Wan station, there is a slew of restaurants and eating joints to choose from. Here we had various street food options such as…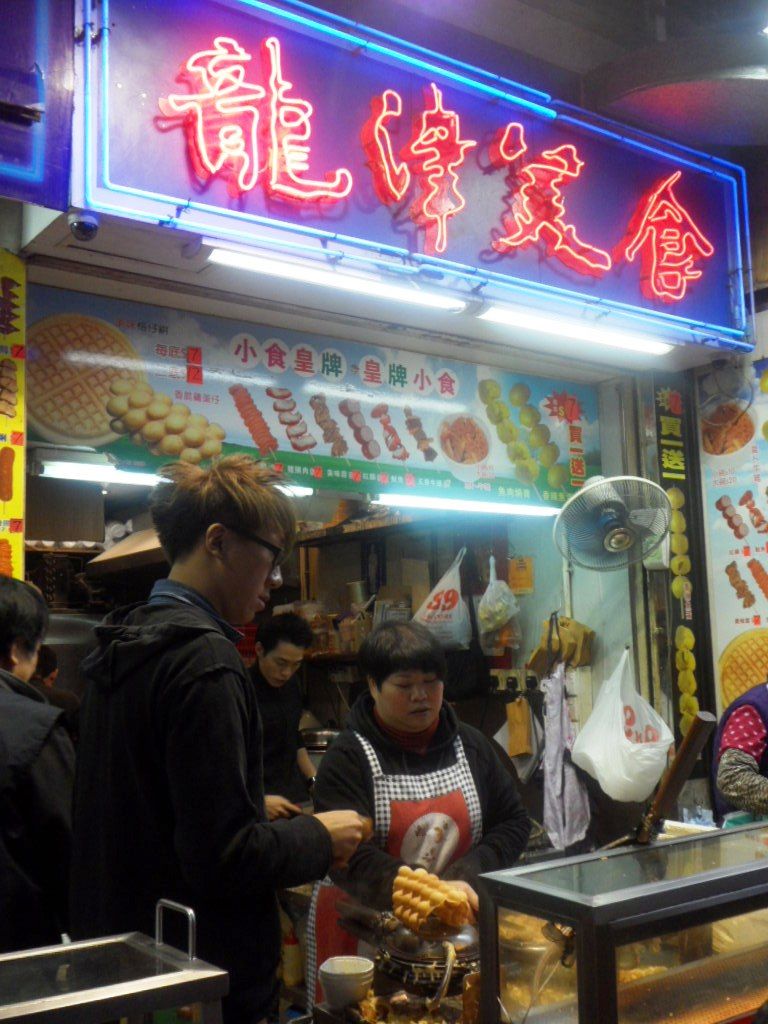 Waffles in the form of small egg like shapes

Egg Waffles for 7 HKD – Crispy on the outside and chewy on the inside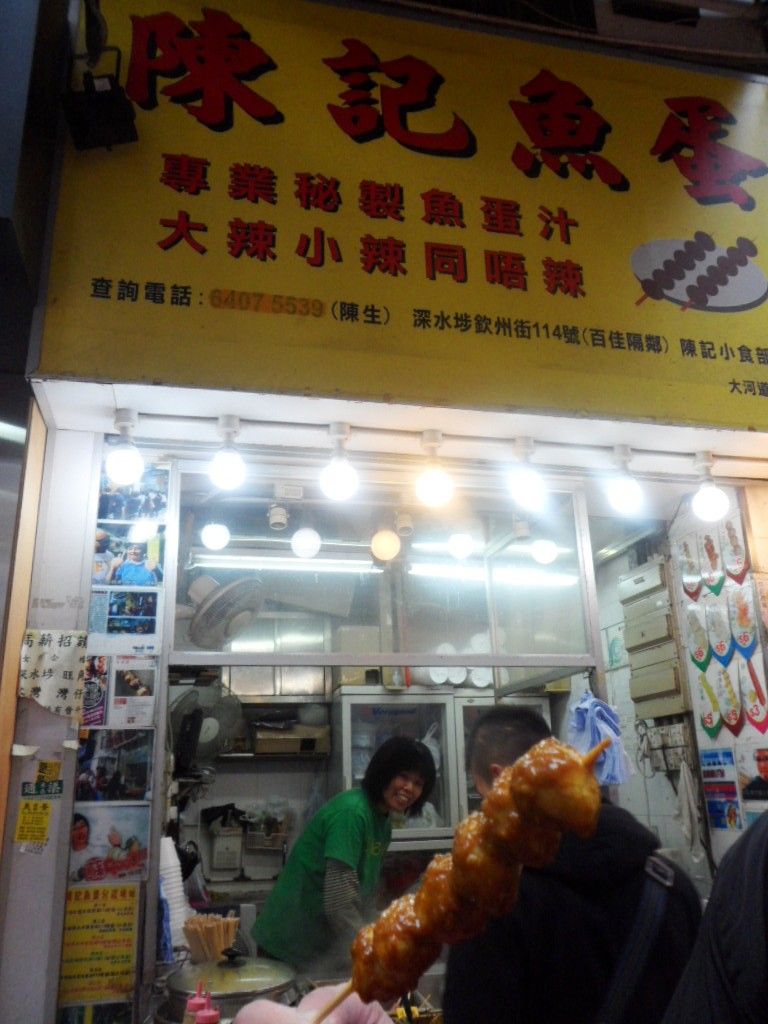 Fishballs in curry – 6 for 5HKD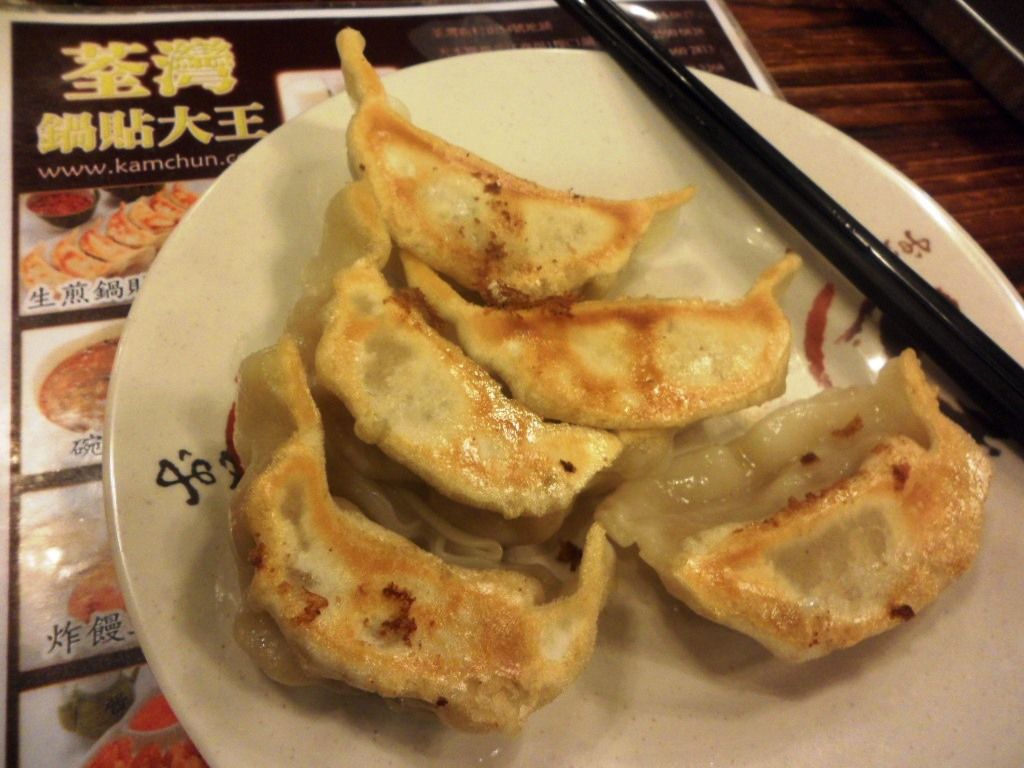 Dumplings aka guo tie – 12HKD for 5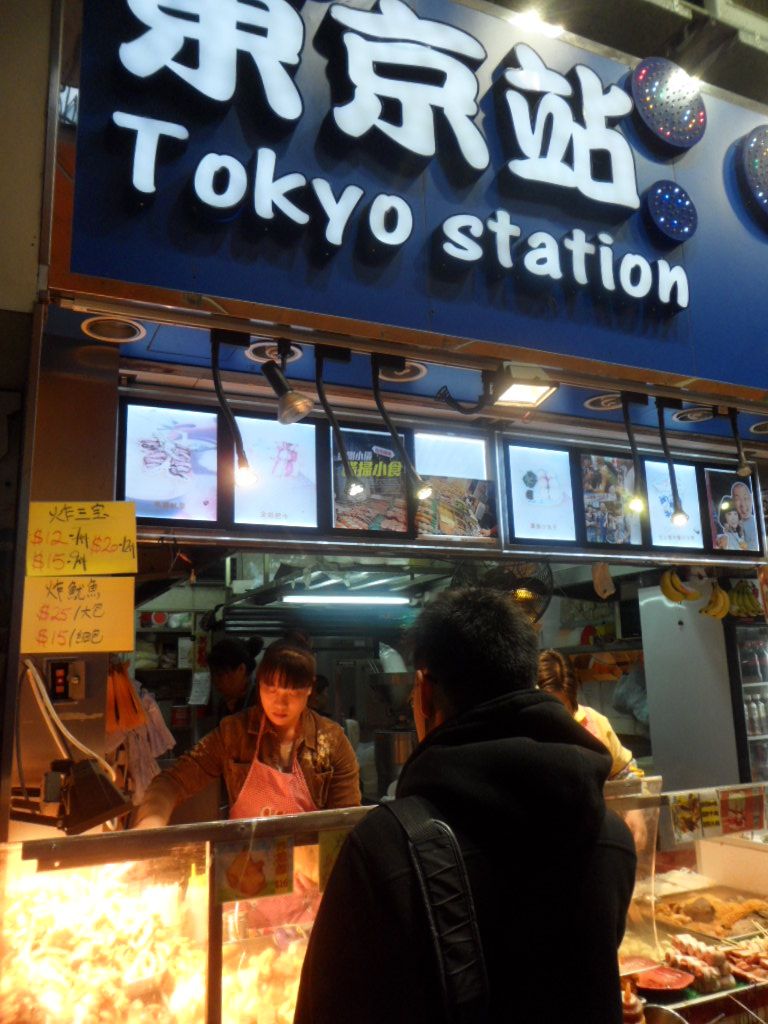 Fried stuff at Tokyo station – LONG QUEUE!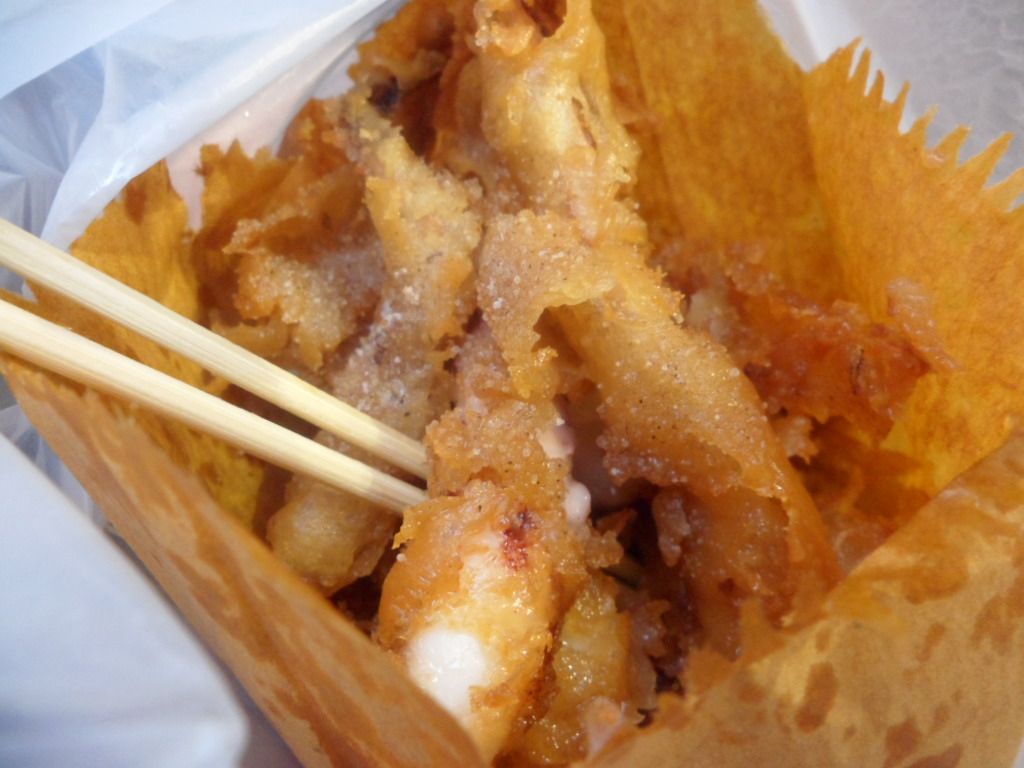 Tried the fried squid = 15HKD for a small bag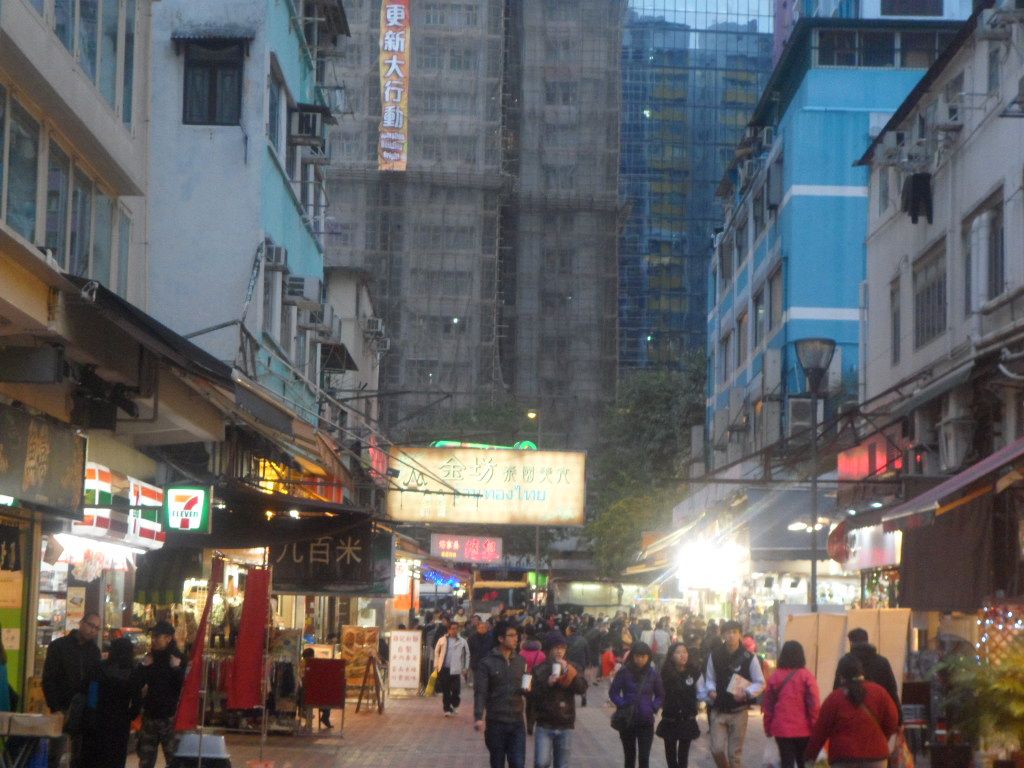 Food street at Tsuen Wan
4. Tsuen Wan Park. Tsuen Wan Park is a really nice place to go to for an early morning exercise or a post-dinner walk. We did one of these walks after dinner and boy was it beautiful…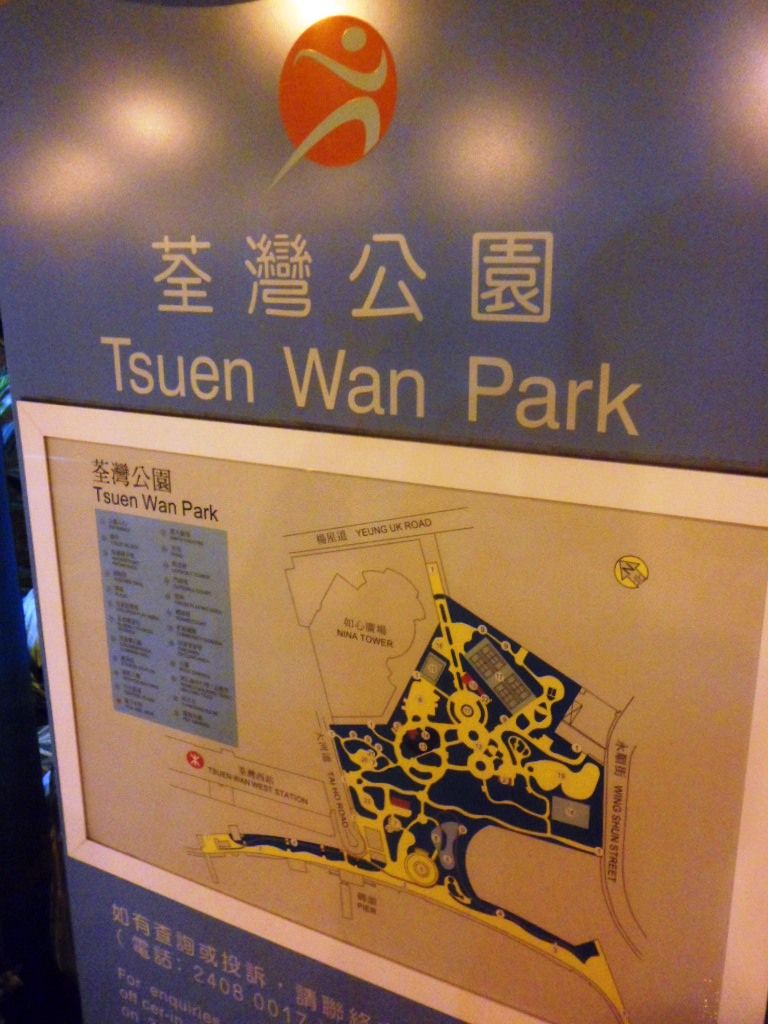 Map of Tsuen Wan Park beside L Hotel Nina Convention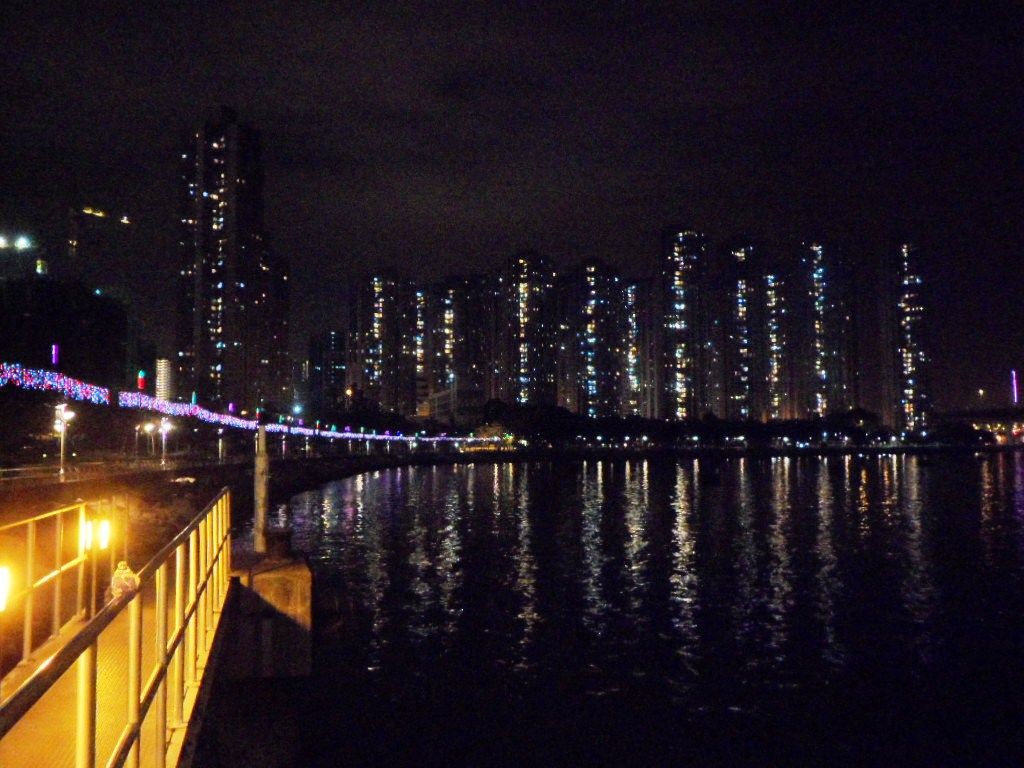 View of the harbour from Tsuen Wan Park
How to get to L'Hotel Nina Et Convention Centre Tsuen Wan Hong Kong


Map of L'Hotel Nina Et Convention Centre Tsuen Wan Hong Kong
If you enjoyed our content, "Like" us on Facebook Today!

For your convenience, we have arranged for the best hotel deals in Hong Kong right here!
P.S. The breakfast the next morning was not really good. Though the spread looked good, the taste was found wanting. Therefore, just adjust your expectations accordingly yah?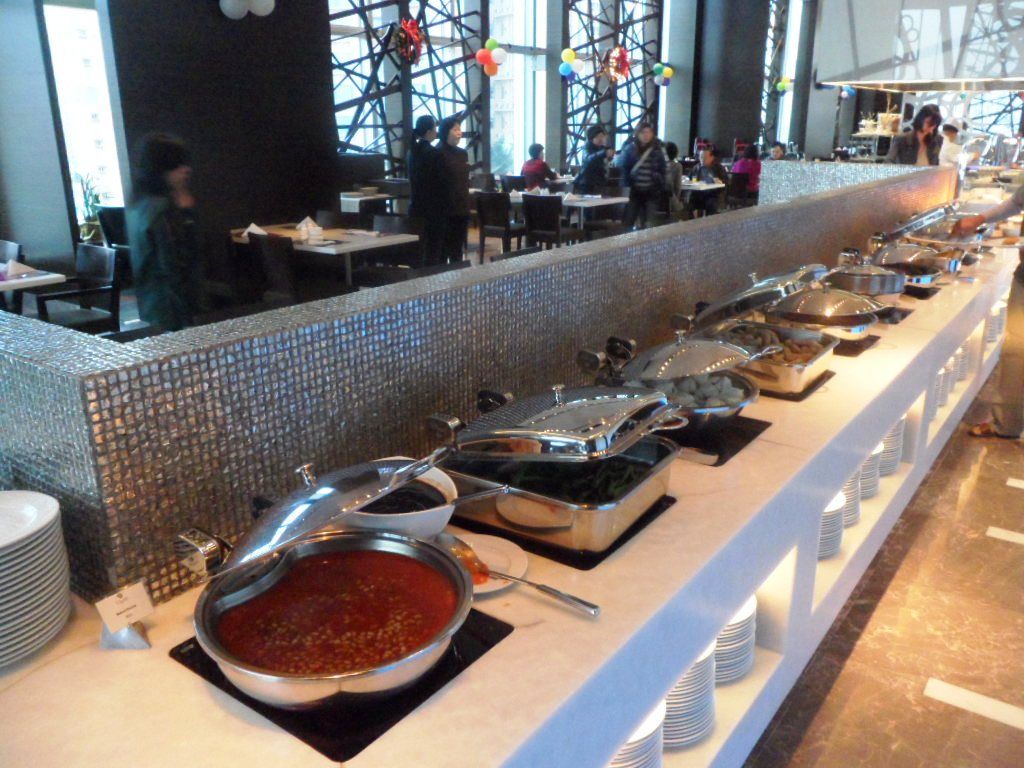 Breakfast at L Hotel Nina Convention from 0630 to 1030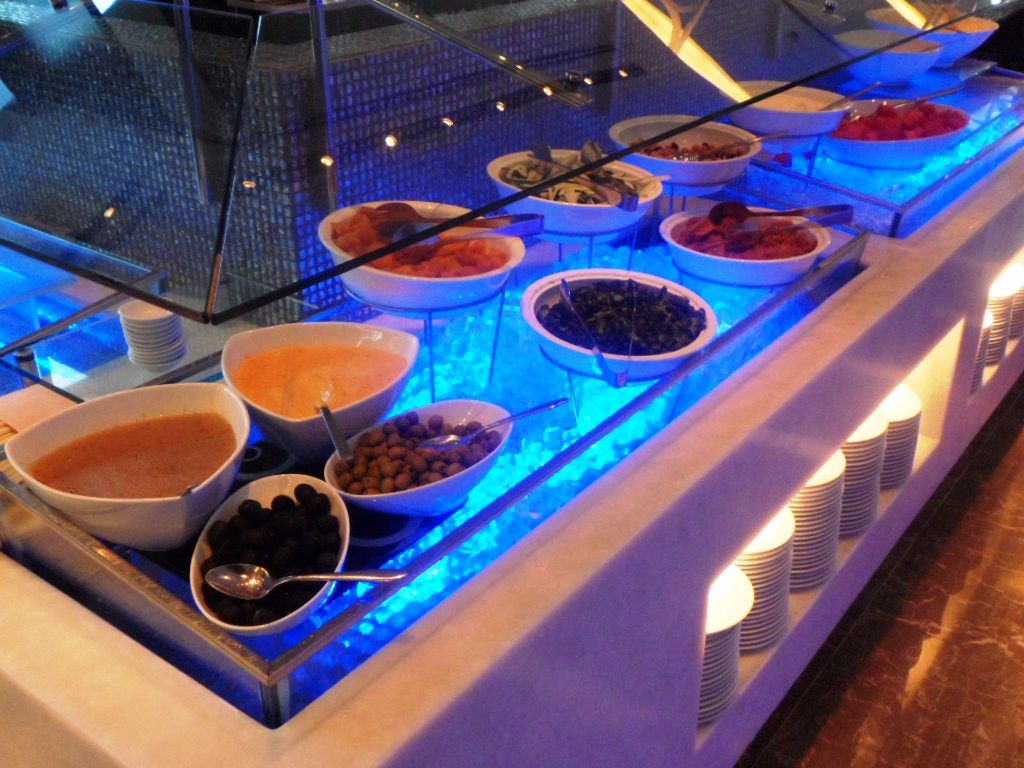 Breakfast spread at L Hotel Hong Kong
All in all, we totally enjoyed our stay at Tsuen Wan's L Hotel Nina Convention. Have you had a stay here? Tell us about your experience in the comments section below!
Related Posts
You have just finished a post on our 9 day trip to Hong Kong, Macau and Shen Zhen. Read on to find out more about our adventures during this trip!
Hong Kong Trip : Day 1
Hong Kong Trip Day 2 : The Attractions of Tsuen Wan
Hong Kong Trip Day 3 : Ocean Park and New Year's Eve Countdown
Hong Kong Trip Day 4 – Side Trip to Macau
Hong Kong Trip Day 5 – Continuing Our Travels in Macao
Hong Kong Trip Day 6 – Rounding up Macao and Returning to HK
Day 7 Hong Kong Trip : Side Trip to Shen Zhen & Debunking Recommendations
Day 8 Hong Kong Trip : What we did in Central 中環 Hong Kong
Day 9 Hong Kong Trip : A Surprise Find at Lian Xiang Ju Dim Sum Restaurant
Hotels and Hostels We Stayed in Hong Kong
New Year's Eve Countdown at Victoria Harbour Hong Kong
Ibis Hotel Hong Kong Central & Sheung Wan : For the Best Views of Victoria Harbour
L Hotel Nina Convention Centre Hong Kong : Great views over Tsuen Wan
Jordan Comfort Inn Review @ New Lucky House Hong Kong
New China Yan Yan Guest House at Chung King Mansion
Food and Dining in Hong Kong
3 Reasons Why You MUST Try Dim Sum in Hong Kong and Macao
The Minimalist Guide to Eating at Tim Ho Wan Hong Kong
A Classy Treat at Lei Garden International Finance Center Hong Kong
Mak Mun Kee 麦文记 Noodles Shop : Best Wanton and Beef Noodles in Hong Kong
Great Desserts at Australian Dairy Company Hong Kong! ( 澳洲牛奶公司)
Lan Fong Yuen Hong Kong : For a taste of traditional milk tea since 1952
Secret to Enjoying Hong Kong Cafes…
What a typical Hong Kong Cafe is like
Debunking Recommendations of DiscoverHongKong.com : What NOT to eat in Hong Kong
Attractions in Hong Kong
Hong Kong Central Mid Level Escalator : Longest Escalator Walkway System in the World
Avenue of Stars 星光大道 : Hong Kong's Hollywood Walk of Fame
Ocean Park Hong Kong : Still worth a visit?
Temple Street 庙街 Hong Kong : First glimpse at Hong Kong's Night Market
Where to shop in Hong Kong? Citygate Outlets Tung Chung!
Elements Shopping Mall at Kowloon Hong Kong
Only make a side trip from Hong Kong to Shen Zhen if…
21 Amazing Travel Experiences in Hong Kong
Hotels We Stayed in Macau
Hotel Royal Macau : Luxury at a Central Location
Regency Hotel Macau : A 5 Stars Hotel?
Attractions in Macau
Guia Fortress and Lighthouse Macao : An Elusive Fortress Found
Macao Maritime Museum : Great Price Good Exhibits
Historic Centre of Macao : Ruins of Saint Paul's, Mount Fortress & More
Cotai Strip Macau : Games, Shows, Food and Entertainment
Taipa Village Macau : Houses Museum, Pork Buns, Portuguese Egg Tarts
Top 5 MUST DO Things in Macao : You have not been to Macao unless you have…
Related posts: