La Place is actually a Marche like restaurant in Amsterdam. Here you have different stalls offering foods of different kinds and categories. Choices range from sandwiches to meats to fish to pastries and a wide variety of desserts!
This time, we tried the roasted drum stick, chicken wrap with mango chutney and nuts as well as a mustard soup with carrots and cauliflower.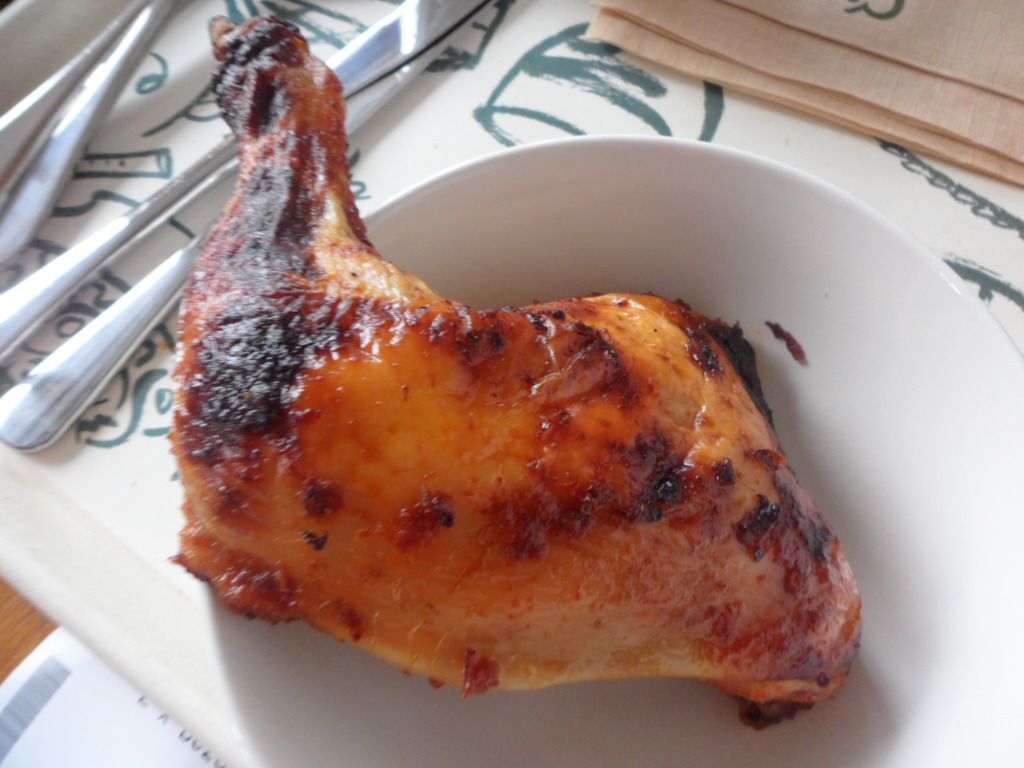 Yummy but expensive drum stick that costs 4 euros @ La Place Amsterdam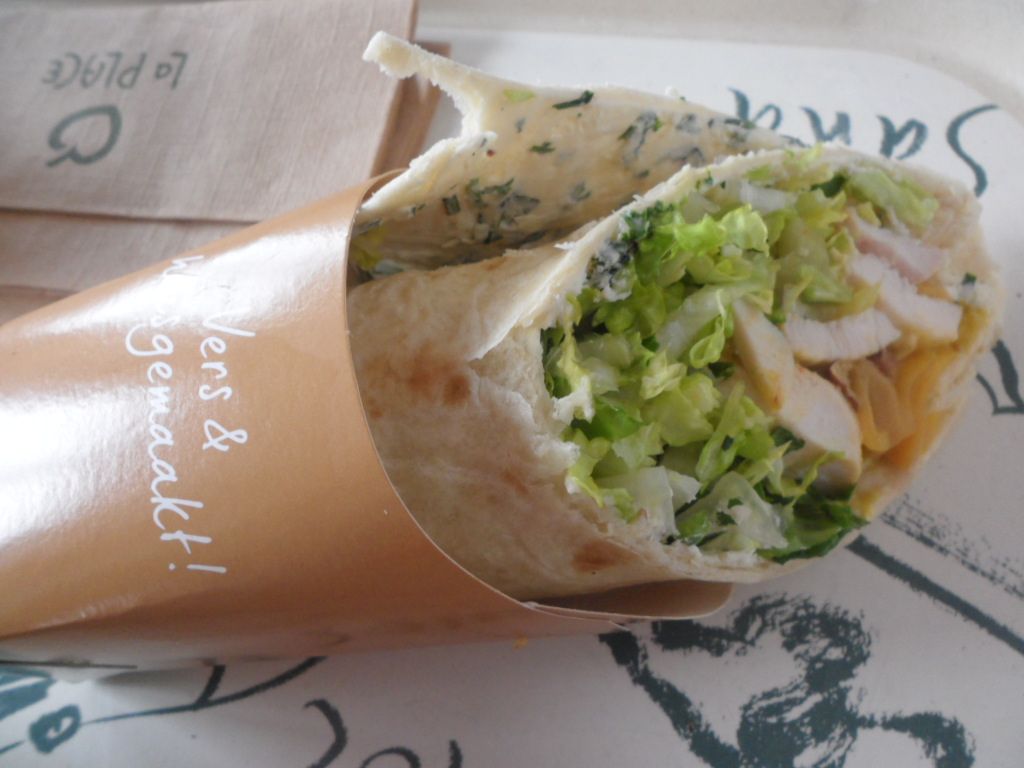 Chicken Wrap Mango Chutney and Nuts
The roasted drum stick was so tender that it was falling off the bones and the roasted smell coupled with a mild sweetness made this dish irresistible. The chicken wrap mango chutney with nuts was fresh, crunchy, sweet with all the flavours and textures revealed in your mouth. It was really refreshing. The mustard soup was surprisingly tasty with a think but flavourful texture and it really kept us warm for the rest of our walk.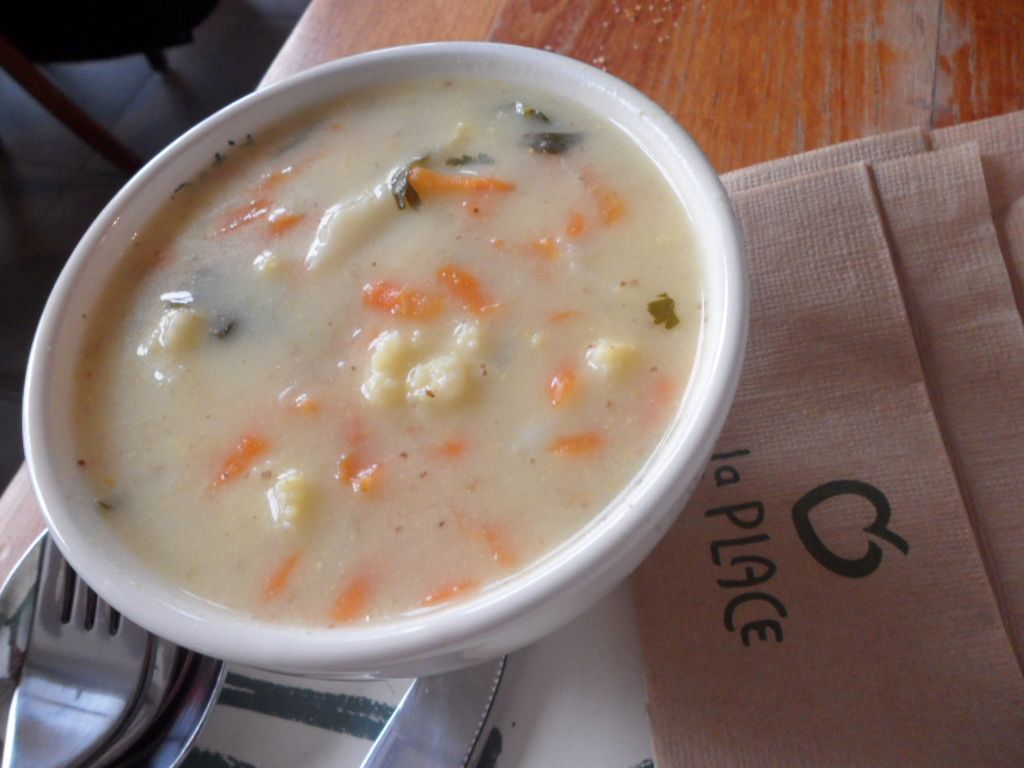 Mustard Soup with Carrots and Cauliflower
If you enjoyed our content, "Like" us on Facebook Today!

For your convenience, we have arranged for the best hotel deals in Amsterdam right here!
We hope you'll enjoy the food at La Place Amsterdam and don't forget to tell us more about what you have tasted in our comments section below!
Related posts: