Legoland Malaysia's Lego City is yet another zone which kids will have lots of fun here at Legoland! Here kids can learn to drive, captain a boat and even put out "fires" at the Rescue Academy!
Legoland Malaysia Driving School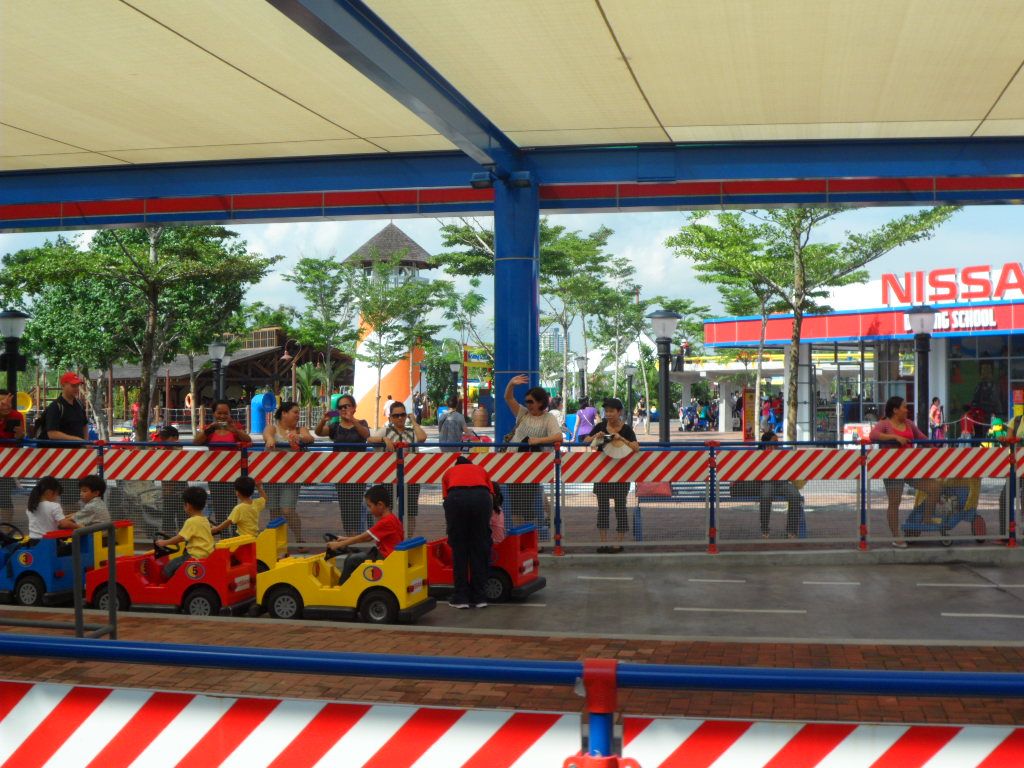 Driving School Legoland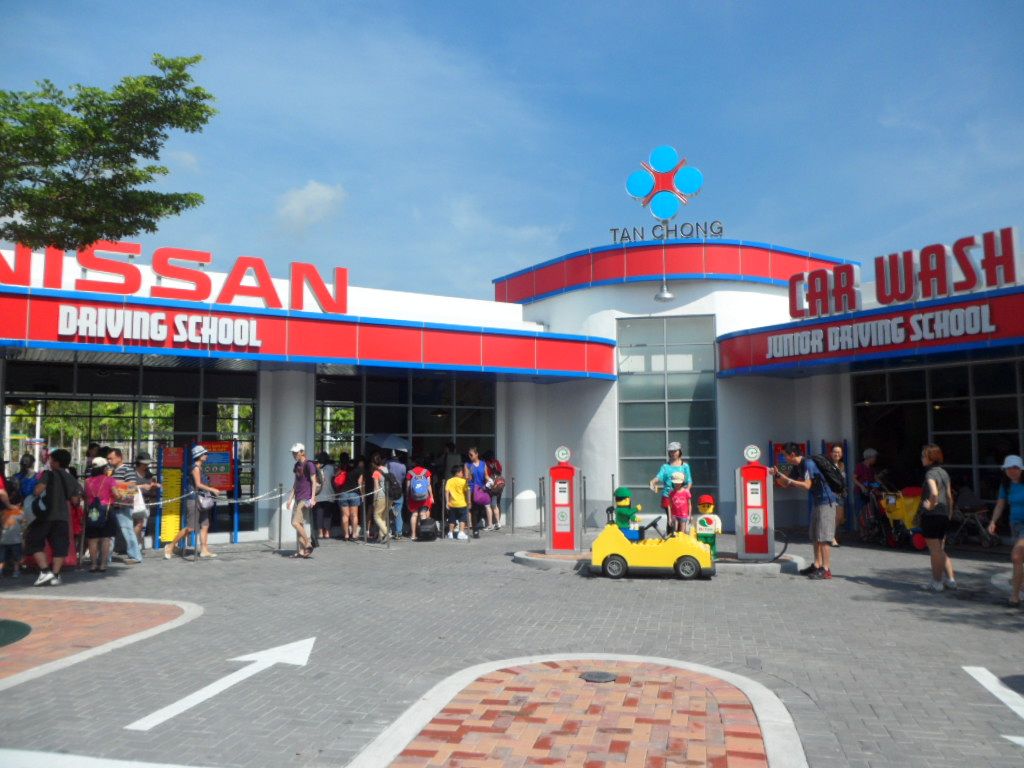 Another view of the Driving School
At the driving school, kids are divided into the Junior Driving School (Ages 3 to 5) as well as the Driving School (Ages 6 to 13). Here kids can not only learn to drive, learn the traffic rules but also get their very own Legoland license! Sorry, adults are not allowed on the vehicles!
Legoland Malaysia Boating School
At the boating school, kids can learn to control a boat on water, adults can also join in if they wish to.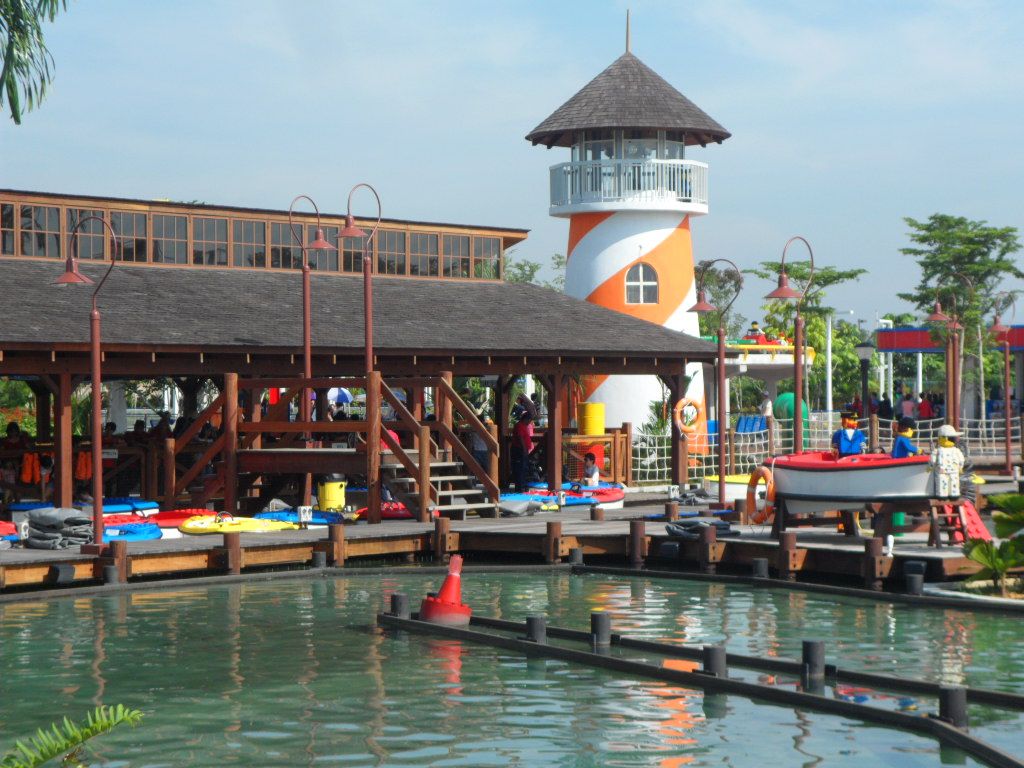 Legoland Boating School
If you steer well, the lanes demarcated should be easy to navigate through. Otherwise, it may become "bumper cars" on water!
Legoland Malaysia Rescue Academy
At the rescue academy, teams can race against each other to put out "fires" at the other end of the academy. Teams must first pump the mechanical device on their rescue vehicles. When they reach their destination, they will alight and pump the water towards a building on "fire". Once the Lego Fireman appears, return to the rescue vehicle and head back to base. The first team to return wins!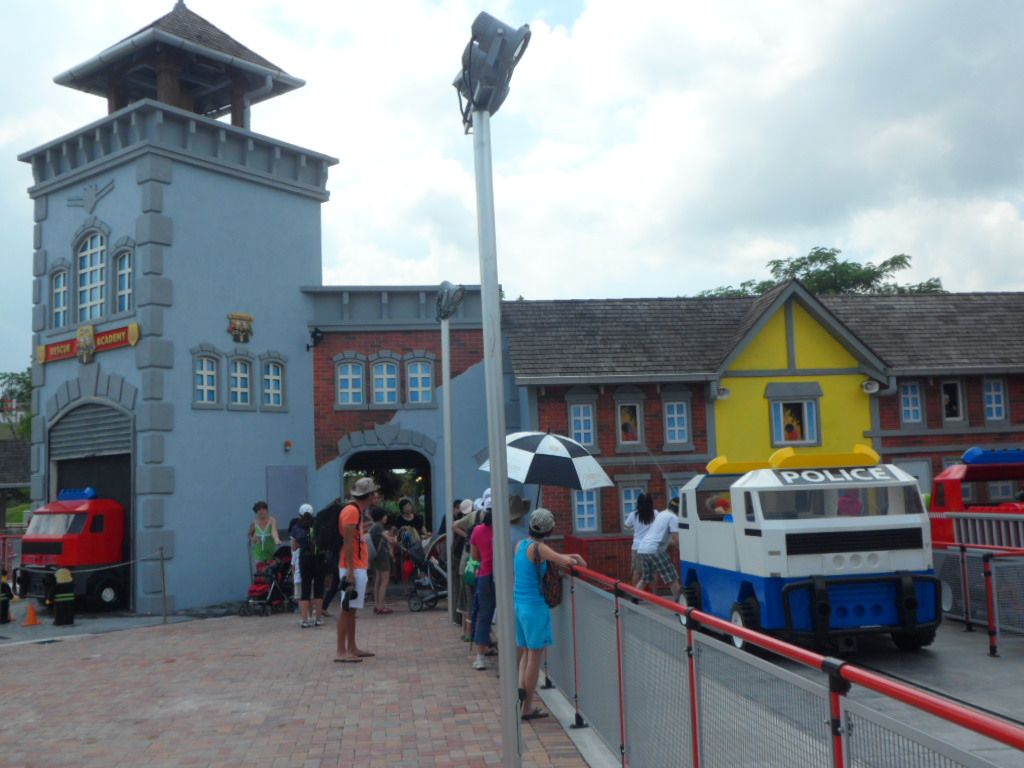 Legoland Rescue Academy
Other Attractions at Lego City Legoland Malaysia
You can also hop on the Legoland Express, which is a train ride all around Legoland. Kids can also visit the Shipyard which is an outdoor playground.

Legoland Express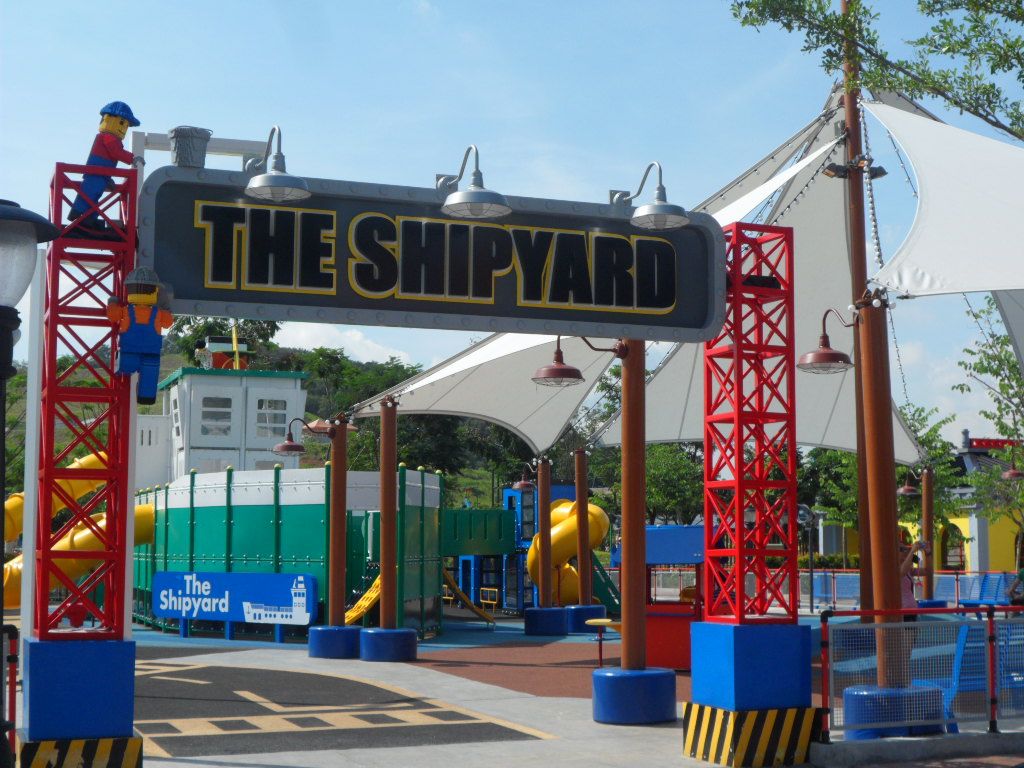 The Shipyard
You have just finished a post from our series from Legoland Malaysia. Find out more about Legoland Malaysia in the following posts!
Legoland Malaysia : Johor's Latest Attraction (Main Post)
Legoland Malaysia Lego City : Learn to Drive, Sail and Rescue
Legoland Malaysia Miniland : See Miniatures of World Famous Attractions
Legoland Malaysia: Cute Characters made out of Lego Bricks
Legoland Malaysia LEGO Kingdoms : Brave the Dragon Rollercoaster
Legoland Malaysia's Imagination : 4D Movies, Observation Tower & Duplo Fun
Legoland Malaysia Land of Adventure : Are you Game for Adventure?
If you enjoyed our content, "Like" us on Facebook Today!

Click here for the best rates at Legoland Malaysia Hotel NOW!
Related posts: