Legoland Malaysia has another major attraction – Lego Technic! Here you will be able to find the famous Project X ride as well as other attractions such as the Lego Academy as well as the Aquazone Wave Racers & Technic Twister!
Attractions at Lego Technic Legoland Malaysia
Lego Technic is one of the educational zones for the kids (in addition to the rides of course). Here you will be able to find the Lego Academy as well as the Lego MINDSTORMS.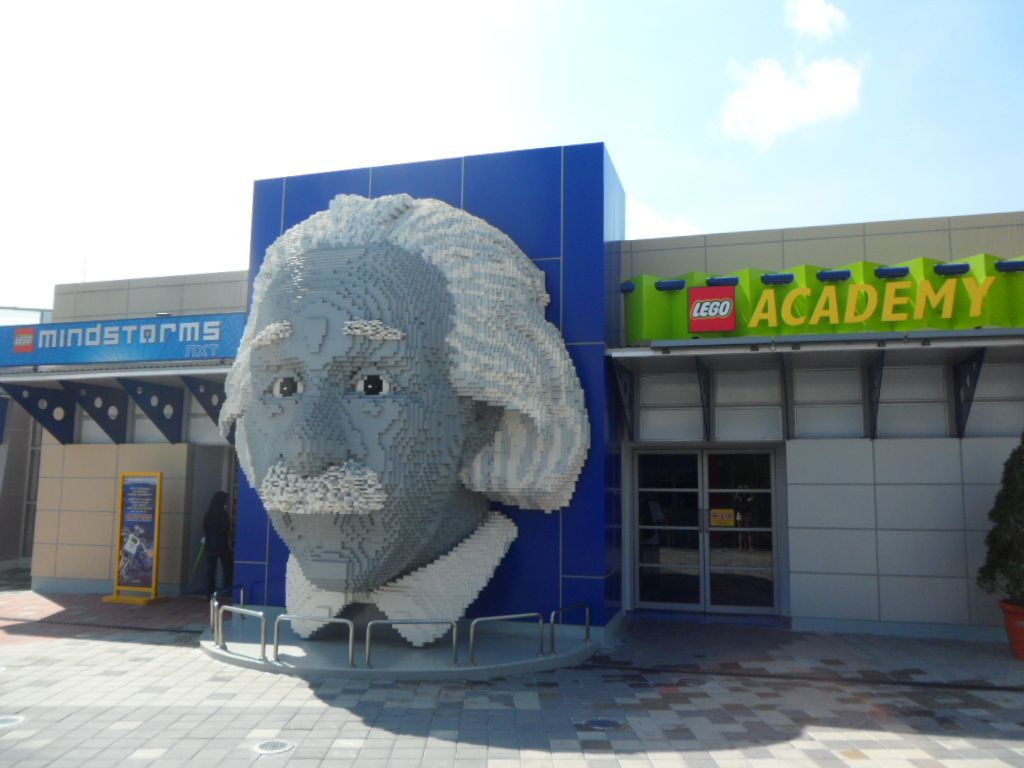 Lego Academy @ Legoland Malaysia
At the entrance of Lego Academy, you will be able to find this huge lego-built Albert Einstein! Of course, it is here that kids will be guided to build their own lego models. At Lego MINDSTORMS, lego robots can be built as well.
Rides at Lego Technic Legoland Malaysia
For the thrill seekers, there are several rides such as the Technic Twister, Aquazone Wave Racers as well as the famous Project X! Technic Twister is basically a "futuristic-looking" version of the teacup rides we used to go on when we were young? Remember those teacups going round and round and spinning on its own axis? Yup, thats the one! The only difference now is that you can control a wheel determine how you want your ride to be…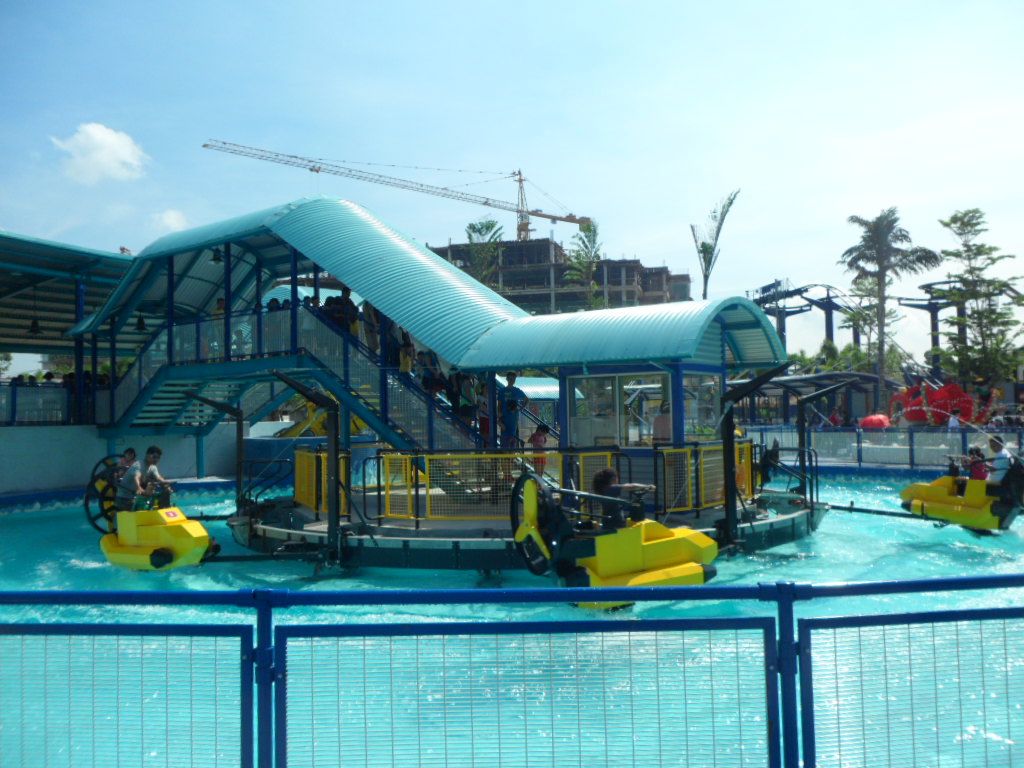 Aquazone Wave Racers Legoland Malaysia
Aquazone Wave Racers is like a merry-go-round on water. Using the theory of centrifugal forces, you can control how far you are from the centre by controlling the steering wheel. By our feeling (not sure if its scientifically proven) it seems that if you extend fully (away from the centre), the ride seems to be faster. Nearer to the centre, slower. Also for this ride, you may get wet because of the water splash around the ride. Passer by may just activate the "mines" that explodes beneath the water or use the water guns to spray at you! The wait for the ride was quite long as it can only accommodate 6 riders at a go…
Lego Technic's main attraction : Project X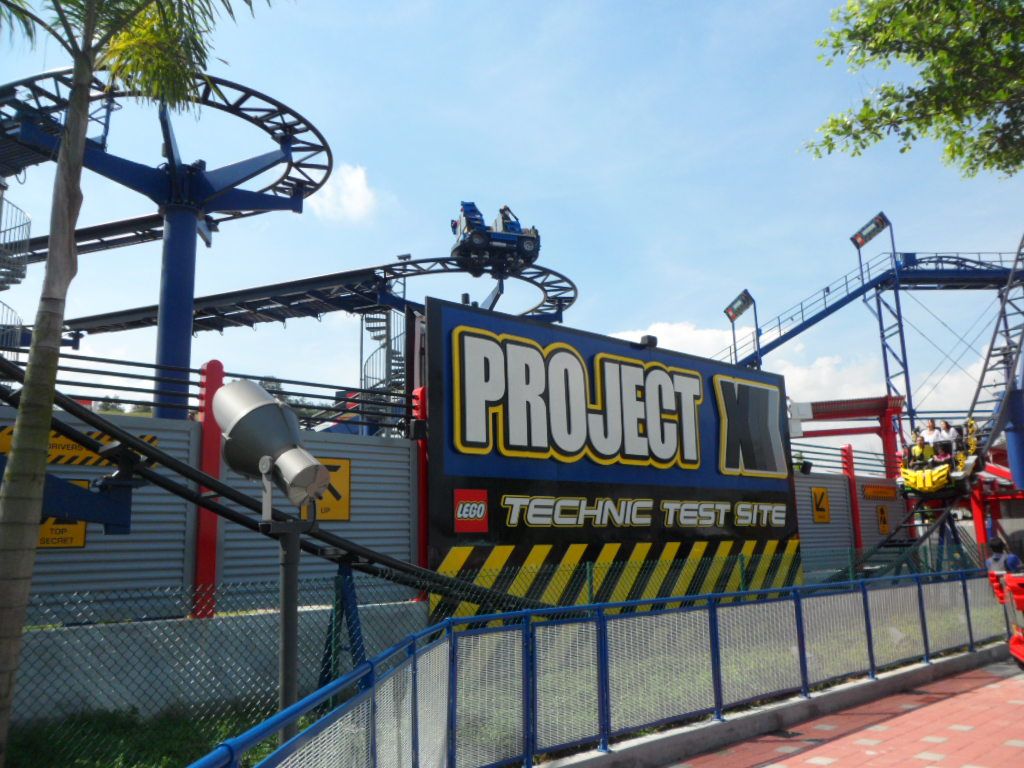 Project X , Lego Technic, Legoland
Project X is one of the main attractions not only at Lego Technic but also Legoland itself. It has a huge drop from a height of 18m which is quite exciting (definitely not for the faint of heart). After it descends, it ascends to a lower height and twists from left to right while you enjoy a great view of Legoland.
At first we thought that the ride looked like a kids ride, but dont under-estimate it!
We have also covered Legoland Malaysia in this post. Enjoy!
If you enjoyed our content, "Like" us on Facebook Today!

Visiting Legoland Malaysia? You will be sure to find the best hotel deals right here!
Related posts: