Little India is located in the area of Serangoon road in Singapore and is so named because it was one of the main areas where Indians congregated in the early days of Singapore. Then, Indians would be drawn to the vegetarian restaurants of Krishna Villas as well as Ananda Bhavan. Today, it is a main tourist attraction for visitors to learn more about the rich cultural heritage of Singapore.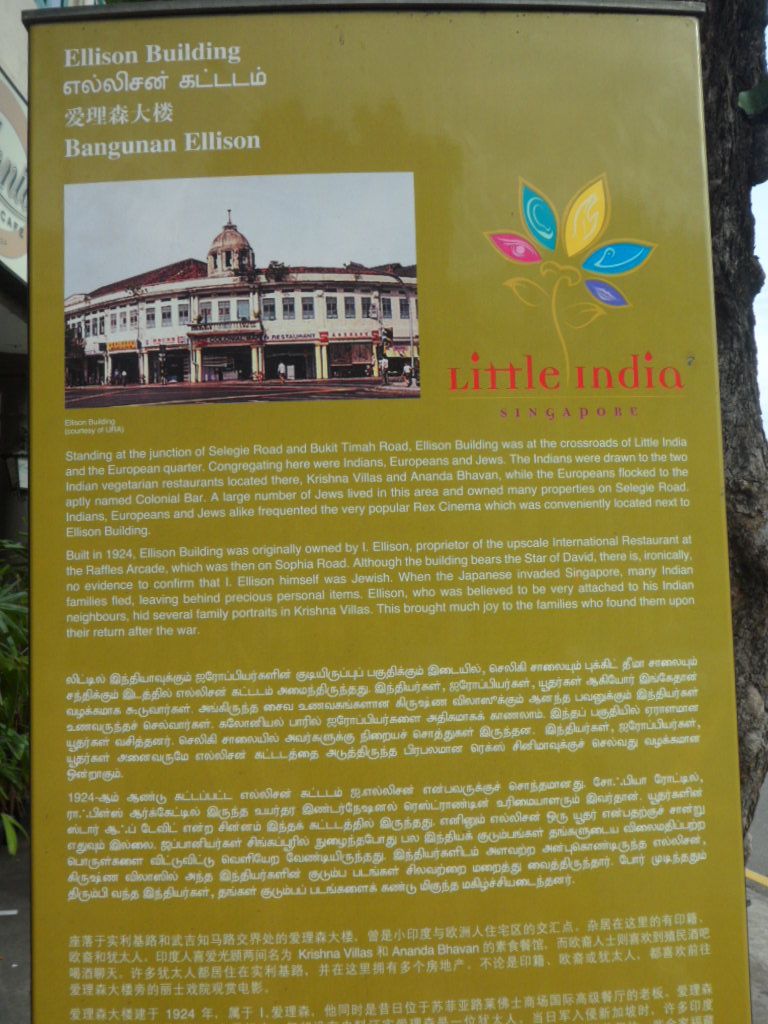 Ellison Building @ the junction of Selegie Road and Bukit Timah Road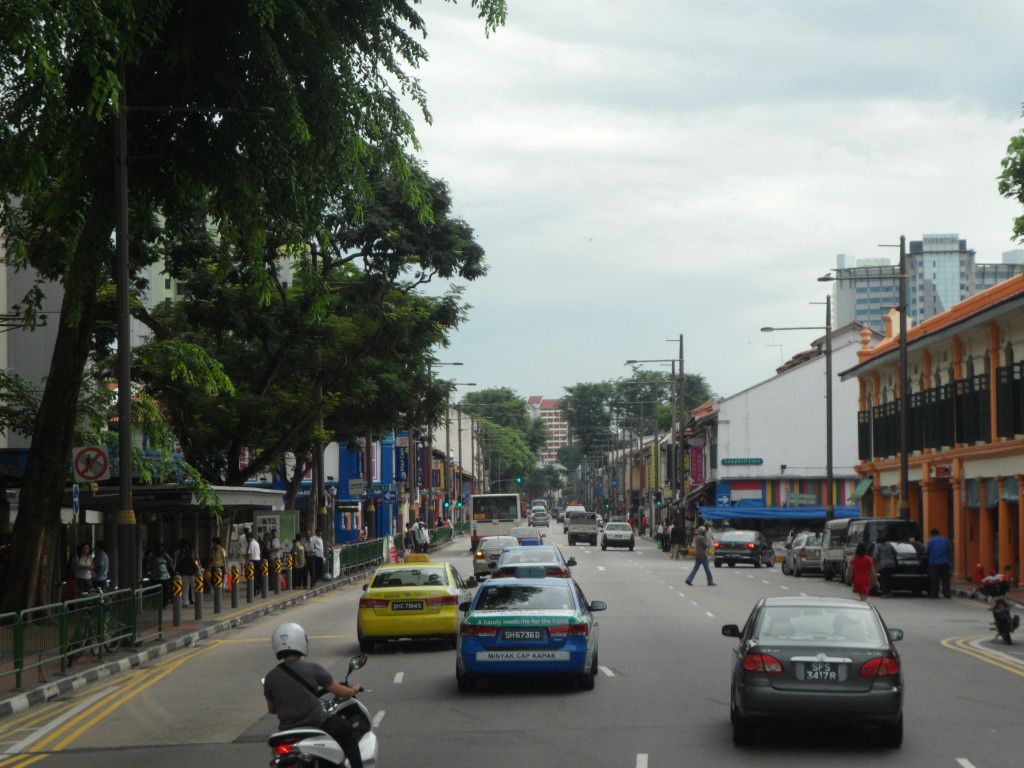 Little India @ Serangoon Road Singapore
The beauty of Little India is that it still displays the old world charms of times past. Today, you can still find old school barber shops, flower vendors and even a mini street market. As you walk along the shop houses, you will smell the distinct flavours of the flowers, spices and oils that transports you back into another time, away from the bustling city life just a few streets away.
Besides the many interesting pictures that you can take, there's a place where almost all visitors would know about when it comes to shopping, and that is the 24 hours Mustafa Centre.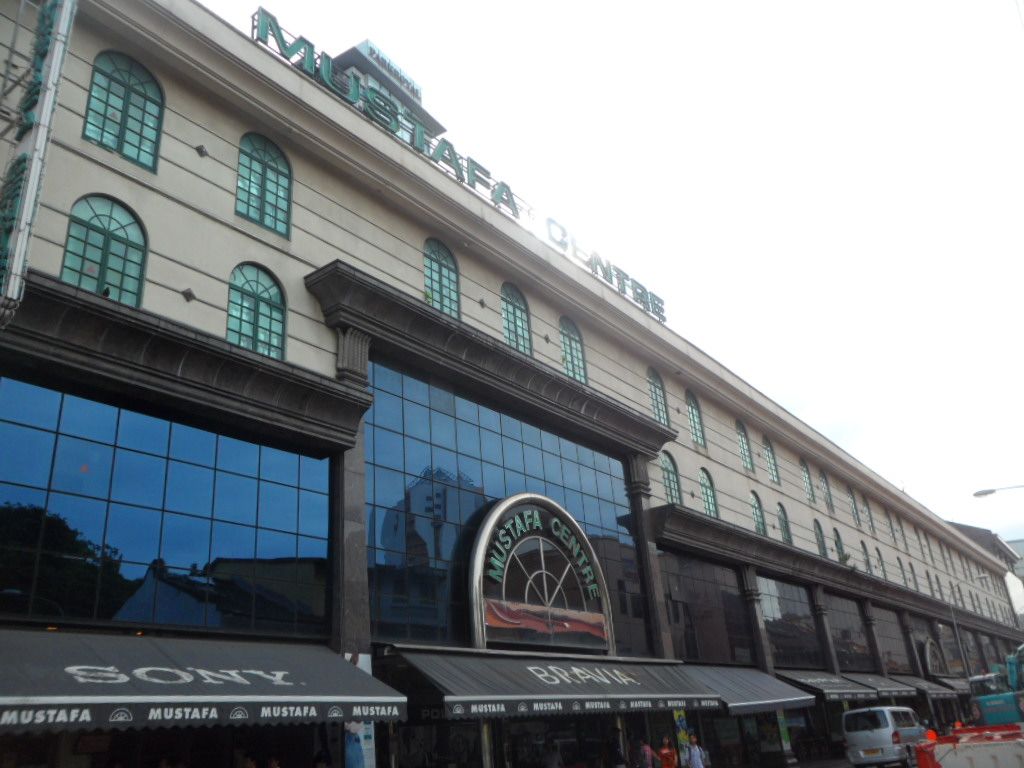 Mustafa Centre – 24 hours shopping in Singapore
Mustafa Centre is located at the junction of Serangoon Road and Syed Alwi Road, almost at the end of the Little India enclave. Here, you will be able to get almost everything. And we really do mean EVERYTHING. It is like a Wal-Mart that opens 24 hours. Somehow, we think it sells more stuff than Walmart.
For locals like us, Mustafa being 24 hours is like a god-send. This is because sometimes in the middle of the night if you are doing reports (due the next day) and you find that you have no more printer ink or running out of printing paper, you know that Mustafa is there to save the day!
For tourists, it is also a great place because after covering all the tourist attractions like Gardens by the Bay, Singapore Zoo, Singapore Flyer and Sentosa you still have time in the evening to do all your shopping and even get last minute shopping done if you are leaving early the next morning!
Besides the sights, sounds and shopping, you can also dig in to authentic Indian food along Little India. On our visit this time, we visited Komala's (a vegetarian restaurant) and had the Onion Masala Meal. Yummilicious!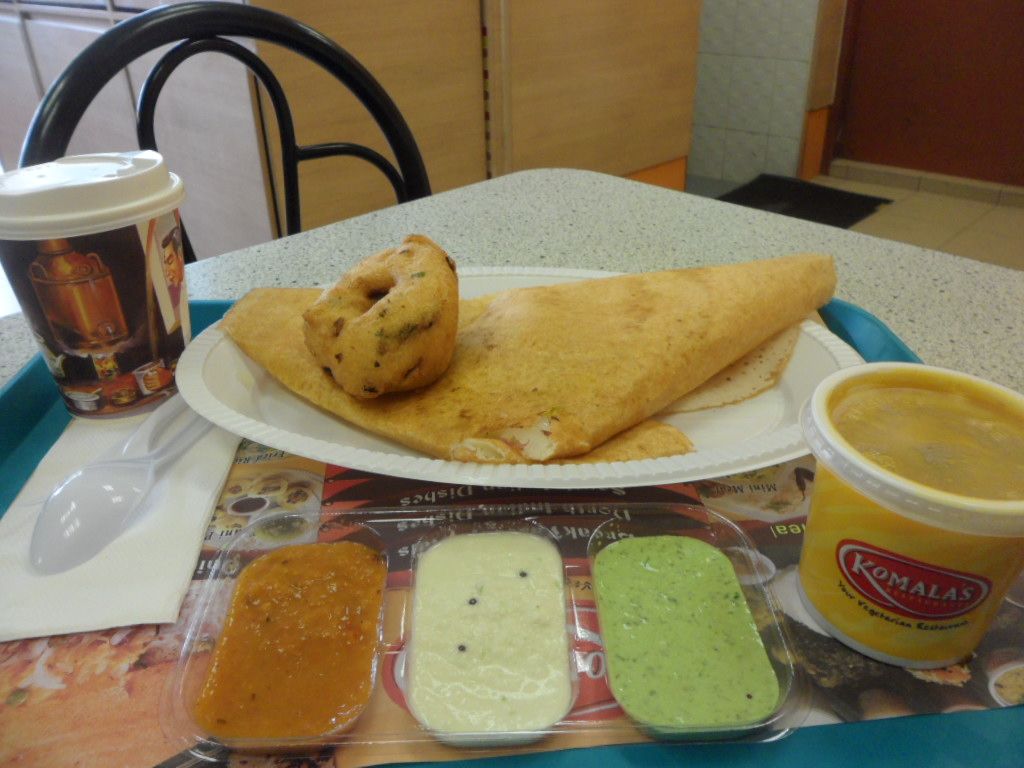 Onion Masala Meal at Komala's
The Onion Masala was huge and was good for 2. The onions were really fresh and the thosai was crispy on the outside. There were also 3 dips to choose from – mint, coconut and tomato. All 3 flavours were interesting and fresh. Do give it a try when you visit Little India!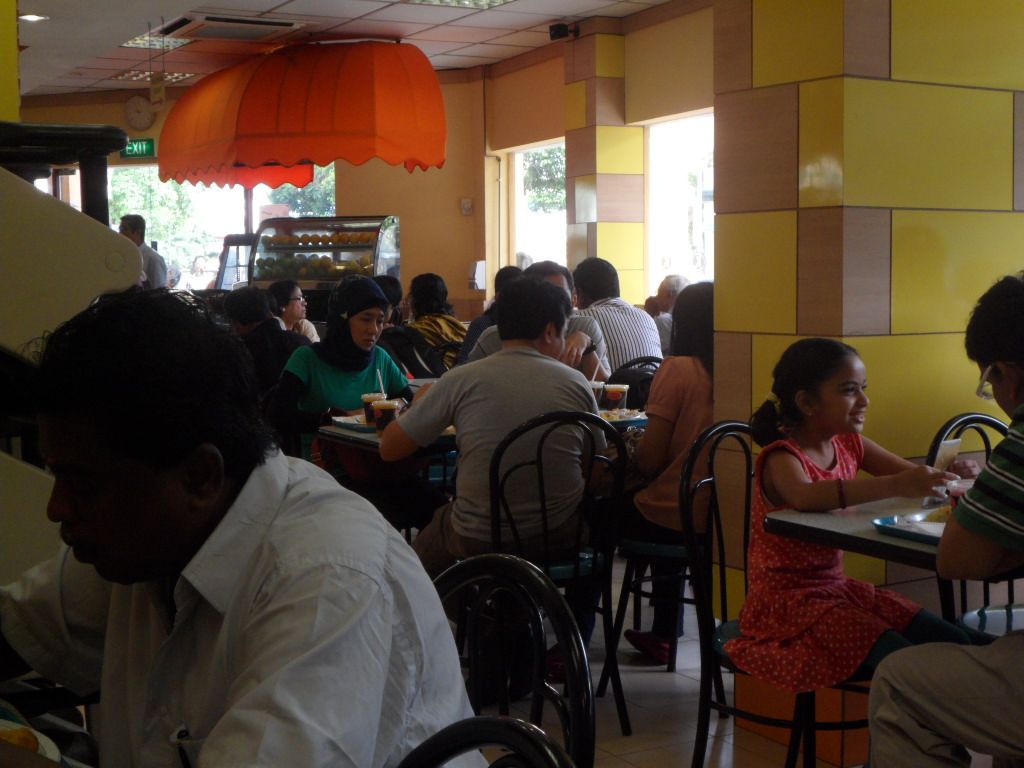 The crowd inside Komala's
Elsewhere in Little India, there are also other local Indian fare that you should try such as a the prata as well as the chapati. There are of course other non-vegetarian curry dips such as mutton, chicken and even fish that you can choose from!
How to get to Little India in Singapore
Little India is located at Serangoon road, intersecting at Bukit Timah Road. The best way to get to Little India is via MRT of the same name. After covering Little India, you may also want to visit Sim Lim (on the side of Bukit Timah Road) for shopping of electronic goods.
For your convenience, we have arranged for the best hotel deals in Singapore right here!
If you enjoyed our content, "Like" us on Facebook Today!

The next time you are travelling to Singapore, be sure to drop by Little India to experience the rich cultural heritage of Singapore!
Related posts: