There are so many local hawker fare in Singapore. To the locals, hawker food is still the best. In the olden days, hawkers used to ply the streets selling their foods. However, in the 1960s, the hawkers were re-located into hawkers centres where many stalls are gathered in one place. Today, these hawker centres are called food centres and the hawker food is also found in food courts everywhere in Singapore.
One of the local favourites is the Char Kway Teow aka Fried Kway Teow…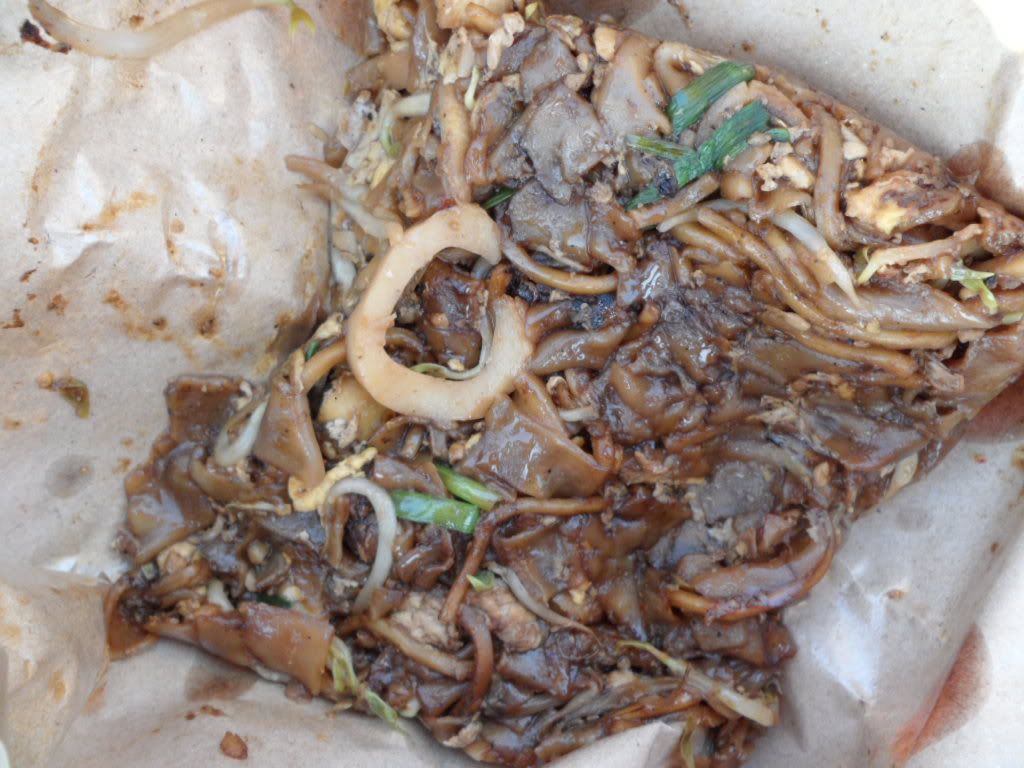 Char Kway Teow
Kway Teow actually refers to white flat noodles. However, in char kway teow or fried kway teow (by now you would have known char is fried right?), yellow noodles are often used.
How it is made
It is really simple to make this local hawker fare. Garlic is first fried till its golden brown while beansprouts,lap cheong (chinese sausage), eggs, chives and sometimes prawn or squid is fried together. Next the flat white rice noodles (kway teow) and yellow noodles are thrown in to be fried together again. Light / Dark and a little bit of sweet soy sauce is added to taste.
Once this is done, the fried noodles is laid over fresh cockles for it to be cooked under the heat of the noodles.
The Taste
There are commonly two varieties of char kway teow (much like the fried hokkien prawn noodles), the wet version or the dry version. Personally, I like mine a little bit wetter. The moisture is usually derived from water or stock.
The char kway teow in Singapore is commonly a little bit on the sweet side (though it is still pretty much a savoury dish), the fried beansprouts together with eggs and chives brings out a local flavour that is both aromatic and savoury. You've got to try it to experience it!
Related posts: