Marienplatz Munich is the old town square of the city and is definitely one of the places that you must check out when you visit Munich!

View of Marienplatz and its attractions!
There many attractions in and around Marienplatz…
1. Rathaus Glockenspiel. You can catch the 11 am show of the clock tower (Rathaus Glockenspiel) or take a seat at one of the many cafes and enjoy a cuppa while the performance takes place. If you're standing, be prepared to stand for a while because it is a 15 minutes performance!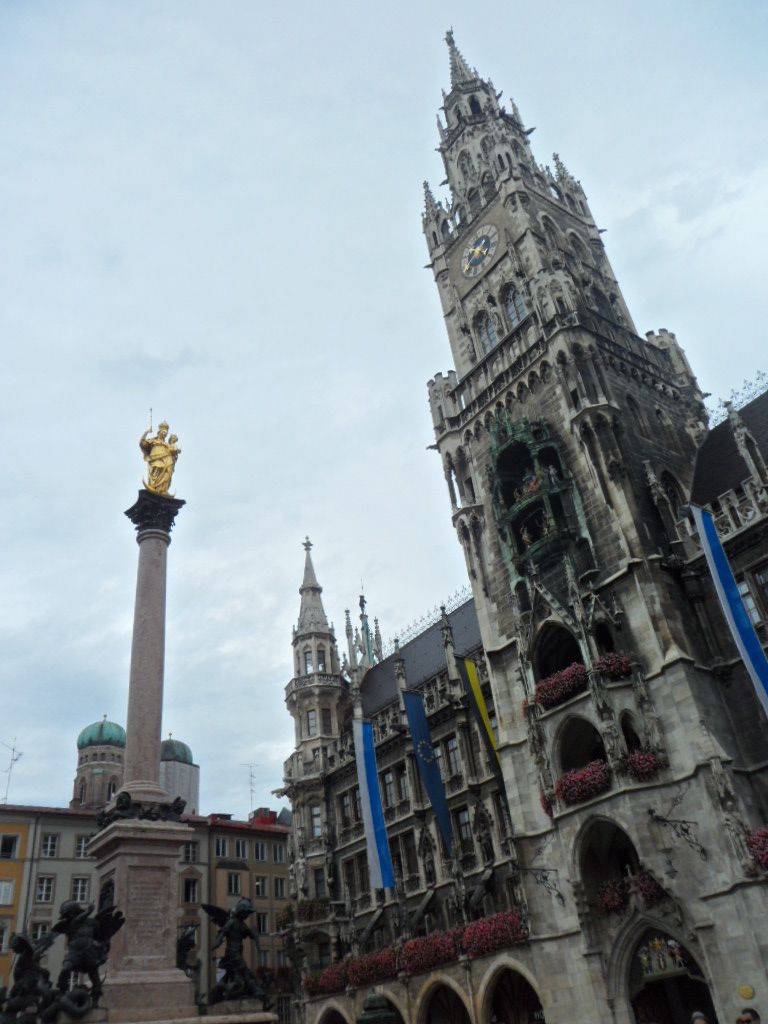 City Hall Clock Tower and the Mariensäule (Marian Column)
2. Mariensaule (Marian Column). The Marian Column is a monument that signifies the end of Swedish Occupation. Built in 1638, it also has a statue of Virgin Mary at the top of it. Also makes a good meeting area in the middle of the square.
3. Frauenkirche & St. Peter's Church. Completed in the 1500s, Frauenkirche (Cathedral of Our Dear Lady) is one of the most prominent landmarks in Munich. The church has 2 iconic towers with a blue top. You can also visit the top of towers to have breath-taking views of the city of Munich. Another prominent landmark is the St. Peter's Church.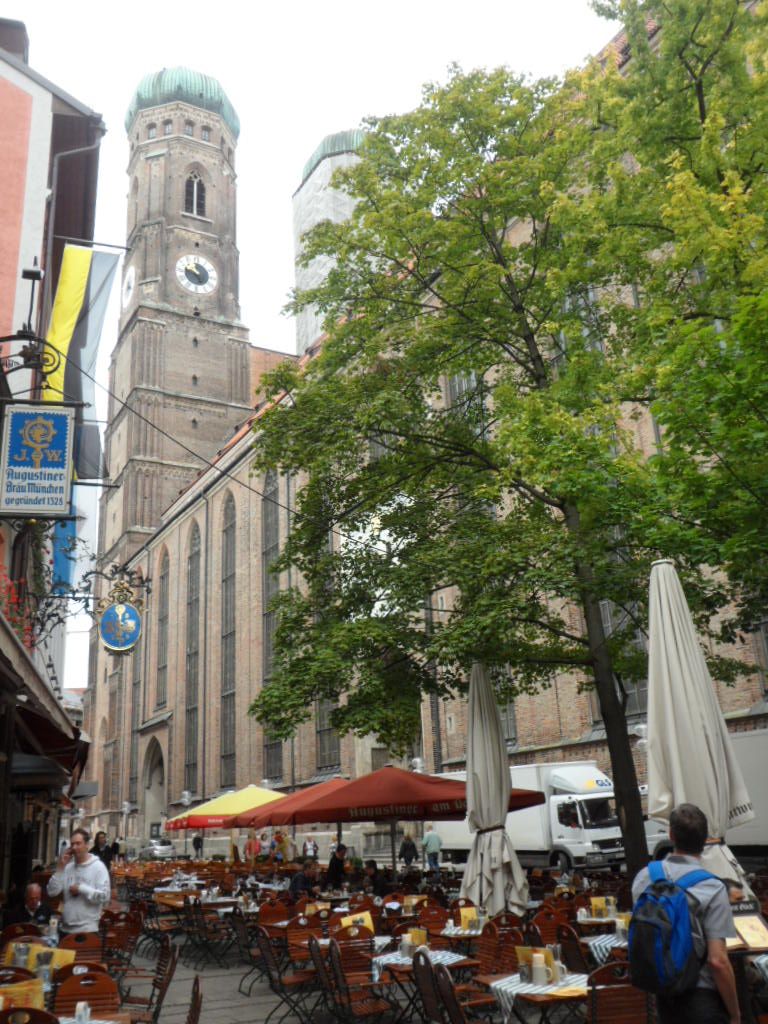 Frauenkirche Munich and its 2 iconic towers
4. Shopping! In and around Marienplatz are tons of shopping options! Head towards Kaufingerstrasse and along Neuhauser Strasse towards Karlsplatz, you will find many shops and malls that line these streets!
How to get to Marienplatz Munich


Map of Marienplatz Town Square in Munich
Related Posts
You have just finished a post in this series of our travels in Munich. Find out more about Munich in these related posts!
Top 7 Things to do and Attractions in Munich Germany
Englischer Garten Munich : A surfer's paradise?
Viktualienmarkt Munich : A Market in Munich City Centre
Marienplatz Munich : Old Town Square of Munich
Glockenspiel Munich : Top 10 Clock Towers in the World
Hofbrauhaus Brewery Munich : Fresh Beers and the Best Pork Knuckle Ever!
Oktoberfest Germany Munich : The Biggest Beer Festival in the World!
Oktoberfest Munich, Germany: Things to do and Attractions (Besides Beer that is…)
If you enjoyed our content, "Like" us on Facebook Today!

For your convenience, we have arranged for the best hotel deals in Munich right here!
Related posts: