Miaoli Maison De Chine Hotel (兆品酒店苗栗) just completed its renovation with an inclusion of a new wing and a brand new fitness centre with spa pools! (What?!) Thanks to the great folks at Miaoli Maison De Chine (thanks Shelly!), we were hosted to a stay at the brand new Premier Suite of Miaoli Maison De Chine!

Facade of Miaoli Maison De Chine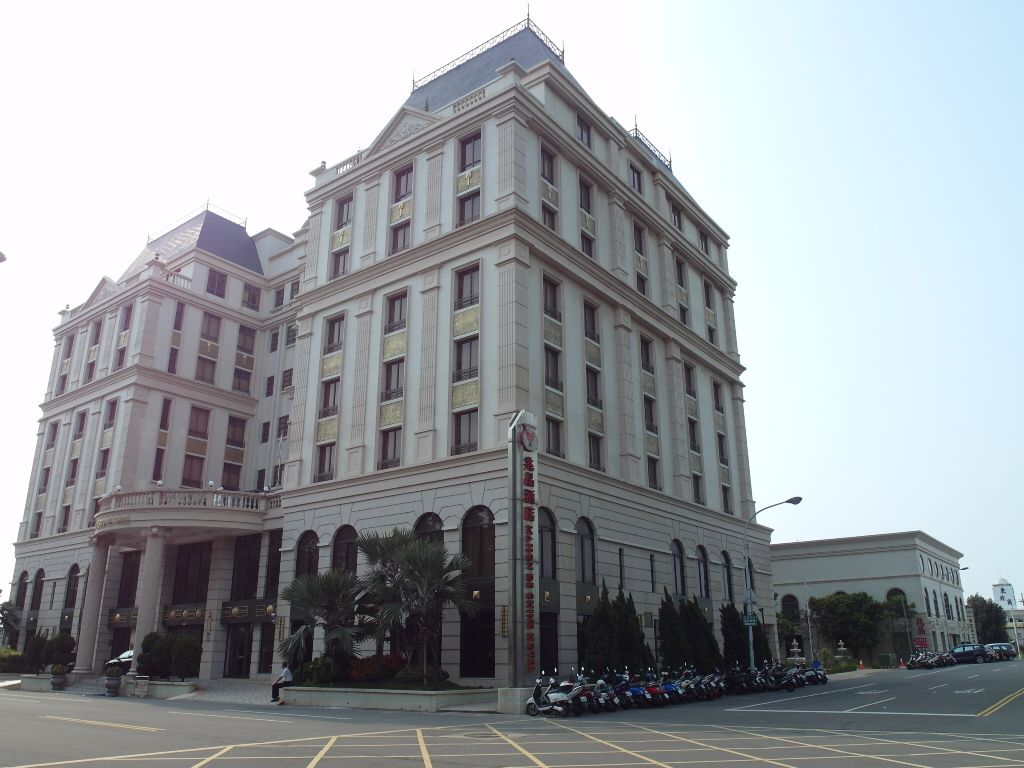 Main Entrance of Miaoli Maison De Chine Zhunan
As we approached the hotel, we were really amazed by the intricacies of the baroque-styled architecture and once you entered into the hotel, you'd be greeted by this huge baroque paintwork by Peter Paul Rubens. Accompanying it is this beautiful hanging chandelier which was put in place, piece by piece by the chandelier masters. Together with the huge lobby space, we were seemingly transported into another dimension…

Spacious lobby with artwork of Peter Rubens and a huge hanging chandelier

Reception of Miaoli Maison De Chine
At the reception, the checking-in process was very smooth and we were greeted with all round smiles while we were given clear instructions to our room at level 5. First impression of the room? HUGE and SPACIOUS!
Miaoli Maison De Chine Premier Suite

Greeted first by the living space in the suite at Miaoli Maison De Chine
The suite is essentially compartmentalised into 3 sections, a living space, the bedroom and the bathroom. There are actually 2 TVs in the room with 1 in each of the bedroom and living room!

Bedroom Premier Suite Miaoli Maison De Chine Zhunan

A modern open concept wardrobe
From our window, we were also able to enjoy views of the beautiful garden area below…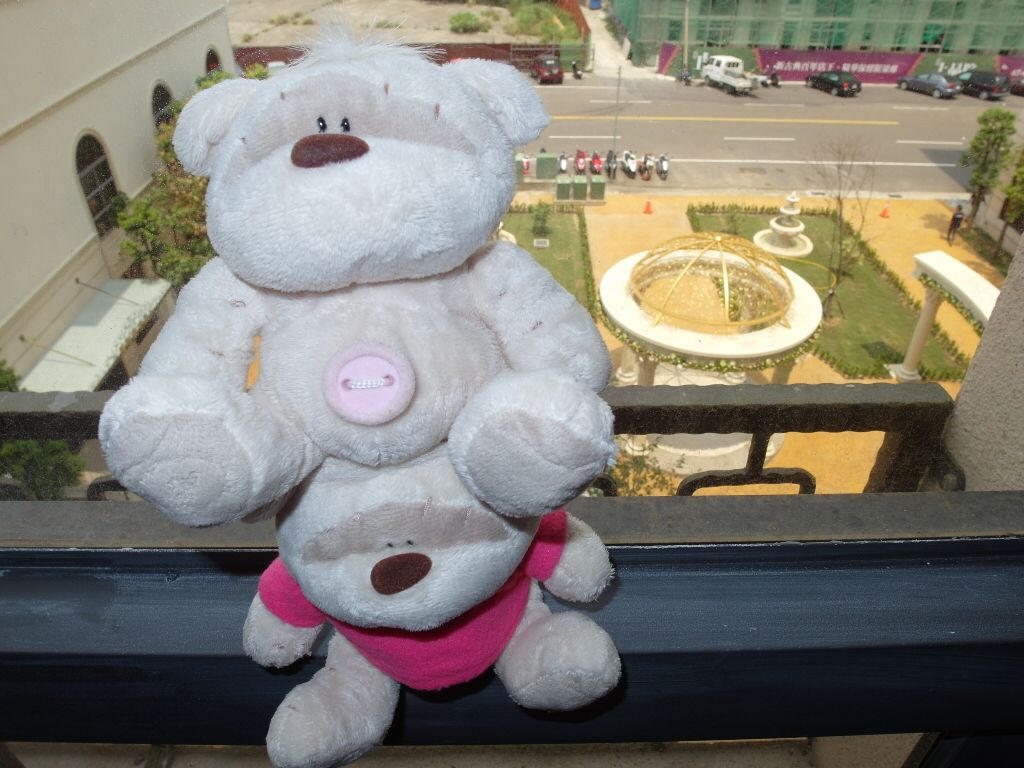 Garden view with 2bearbear at Miaoli Maison
As for the in-room amenities, the usual coffee tea and bathroom essentials were provided. The room also comes with a bath tub for you to relax in the privacy of your own room.

Modern bath tub at Miaoli Maison De Chine Hotel

Bathroom amenities provided along with bath towels and face towels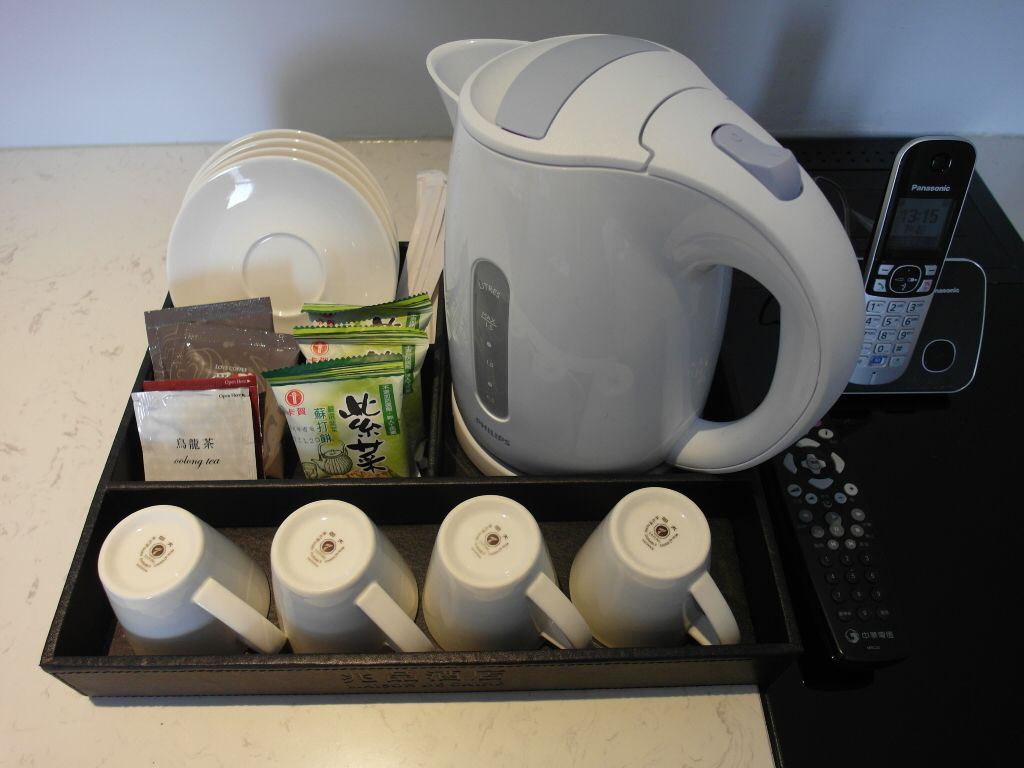 Selection of in-room coffee and tea with snacks
For a more complete feel of our room at the newly completed wing of Miaoli Maison De Chine, check out this video tour
There are also other rooms available at Miaoli Maison De Chine including the

Premier Family room with bathing and toilet facilities separated

Sink of the room also shifted out to allow convenience of use for the entire family
For a touch of luxury, why not choose the Executive Suite of Miaoli Maison De Chine? (also known as the 兆品大套房) The same room was used in the filming of a taiwanese serial by local actors as well!

Spacious living area of the Executive Suite

Modern pantry with fridge and bar top for concocting those cocktails

Balcony that overlooks Zhunan with mountain range in the distance

In-room foot bath at Zhao Pin Suite! Talk about luxury!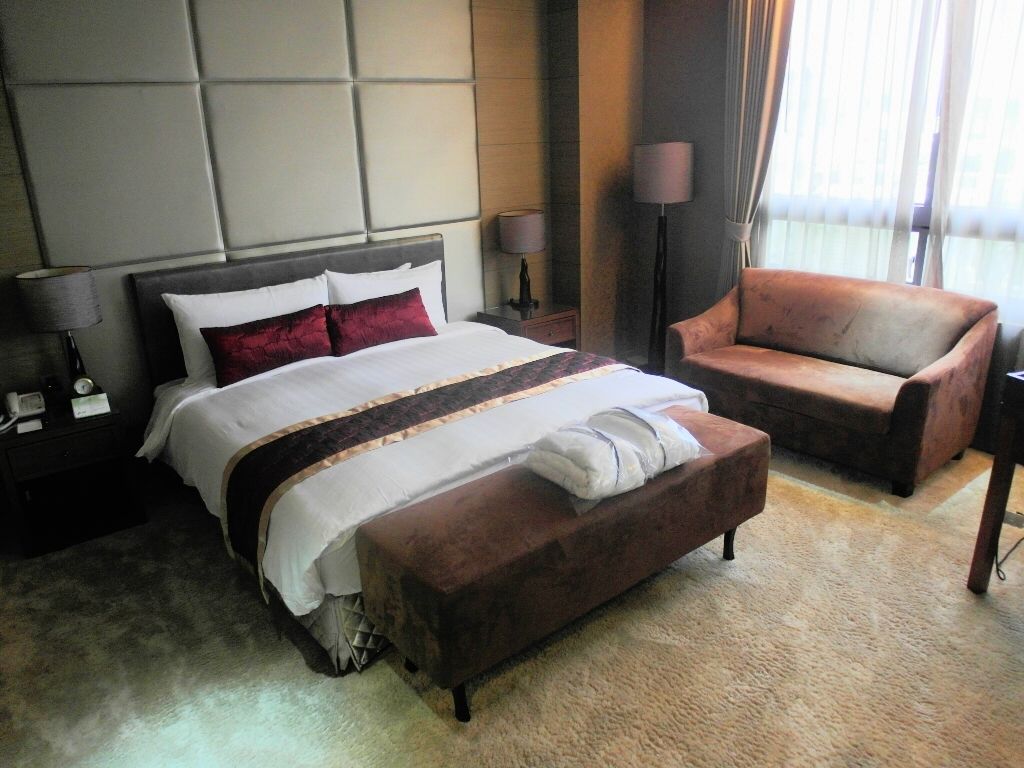 Master Bedroom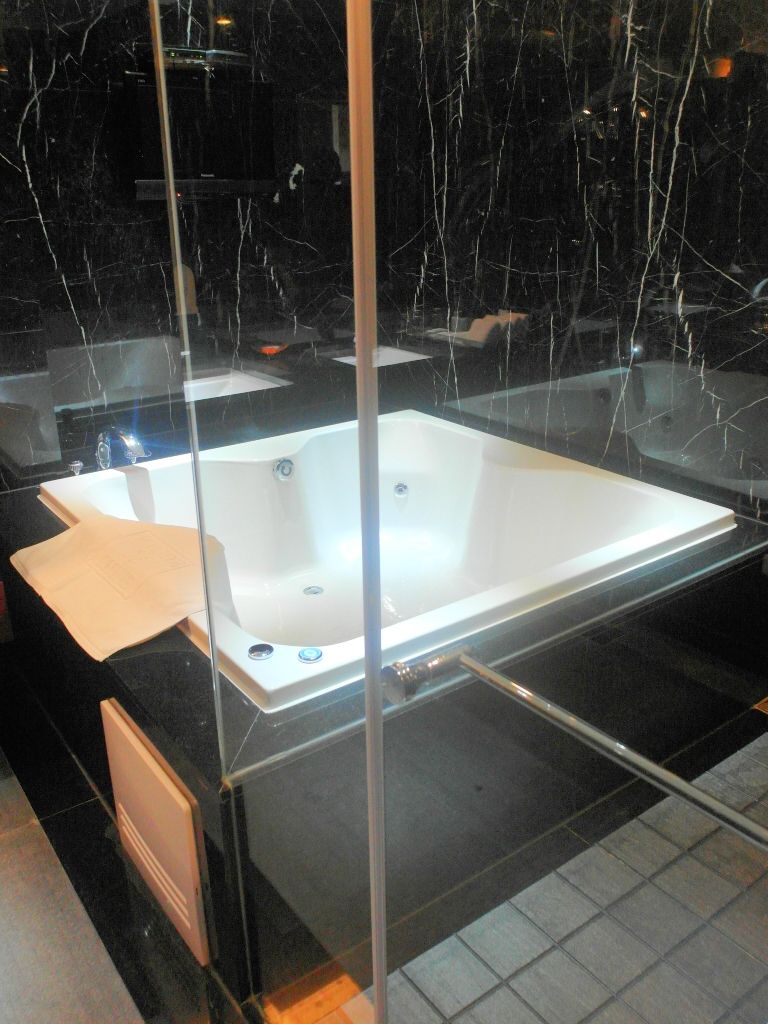 How about an in-room jacuzzi bath?!
Facilities of Miaoli Maison De Chine Zhunan
Thanks to Shelly, we were given a guided tour of the premise of Miaoli Maison De Chine. Otherwise, you may literally get lost ;P

Painting next to the lobby of Miaoli Maison De Chine…or is it?
Banquets Meetings and Conferences
We started our tour of Miaoli Maison De Chine at the Banquet Meeting Area. Perhaps we'll hold our 10 years anniversary celebrations here?

Banquet meeting area of Miaoli Maison De Chine
The Banquet Meeting Area is actually a space for discussions on the use of the various meeting and banquet rooms on the premise of the hotel. The really interesting part of this area is that there are 2 separate rooms next to each other which allows parents of both families to do their own discussions before coming back together to make the decision! Sample gifts are placed at the side for the couple to conveniently choose their wedding favours as well. The hotel has really thought through the entire process eh?
The hotel also offers 2 grand ballrooms for holding wedding celebrations…

The Majesty Ballroom for a more traditional wedding feel

Or The International Grand Ballroom featuring the largest LED screen in the whole of Miaoli!
If you're hosting important guests, you can also choose from an array of VIP rooms available, including the The Crystal VIP room or the King VIP room. Of which, the King VIP room features an automatic lazy suzy (it really doesn't get lazier than that does it?) and 2 electric hot plates for ease of access to hot pots 🙂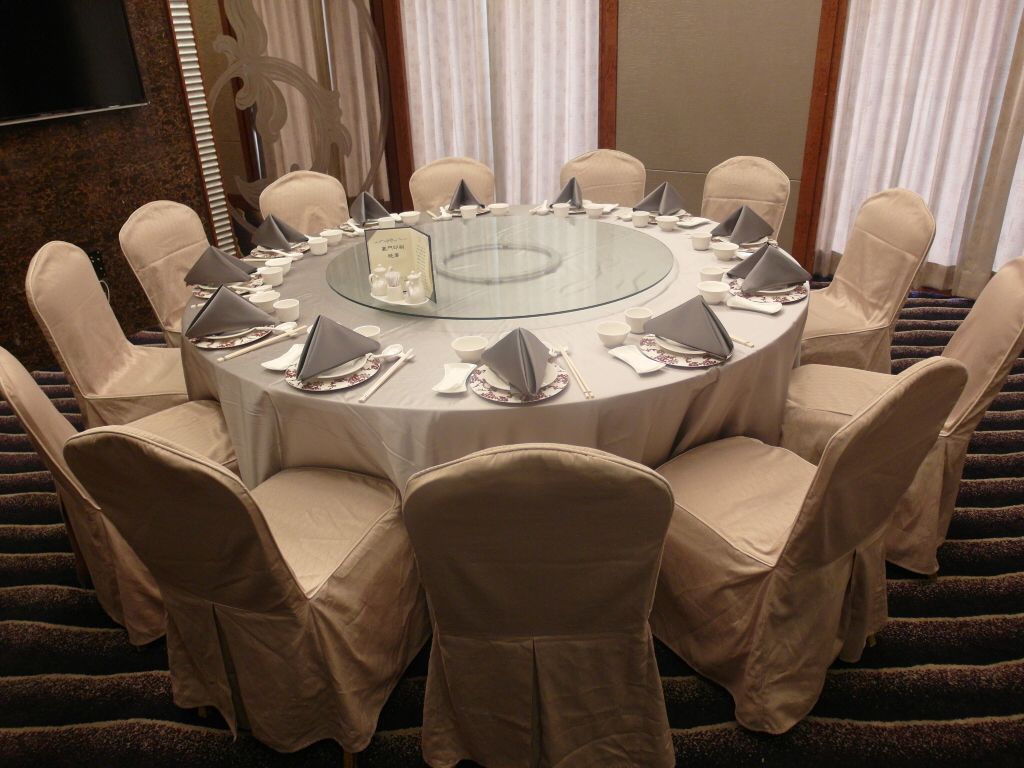 The Crystal VIP Room at Miaoli Maison De Chine

King VIP Room for hosting of really really VIP guests, featuring the automatic lazy susan!
For formal meetings, you can also choose from a host of meeting rooms. Including this one that has an overhead projector and a hidden white board for presentations and explanations!

Formal Meeting Room with retractable frames to expose a white board behind – a really cool idea!
For an informal area to chill and discuss business ideas, visit the wine bar Le Vino. The area is quiet and quaint which allows private discussions to take place. To top it off, the poem of Wine by Li Bai (李白 – 月下獨酌)is featured on the walls of Le Vino striking a contrast of western and eastern concepts of wine.

Le Vino @ Miaoli Maison De Chine
To wash, dry and iron those business shirts that you have, the laundry room does offer this function and it even has a steam iron for suits as well!

Complimentary laundry room with steam iron at level 3
Other facilities in Miaoli Maison De Chine Zhunan
While walking along the corridors, we stumbled upon a "chess room"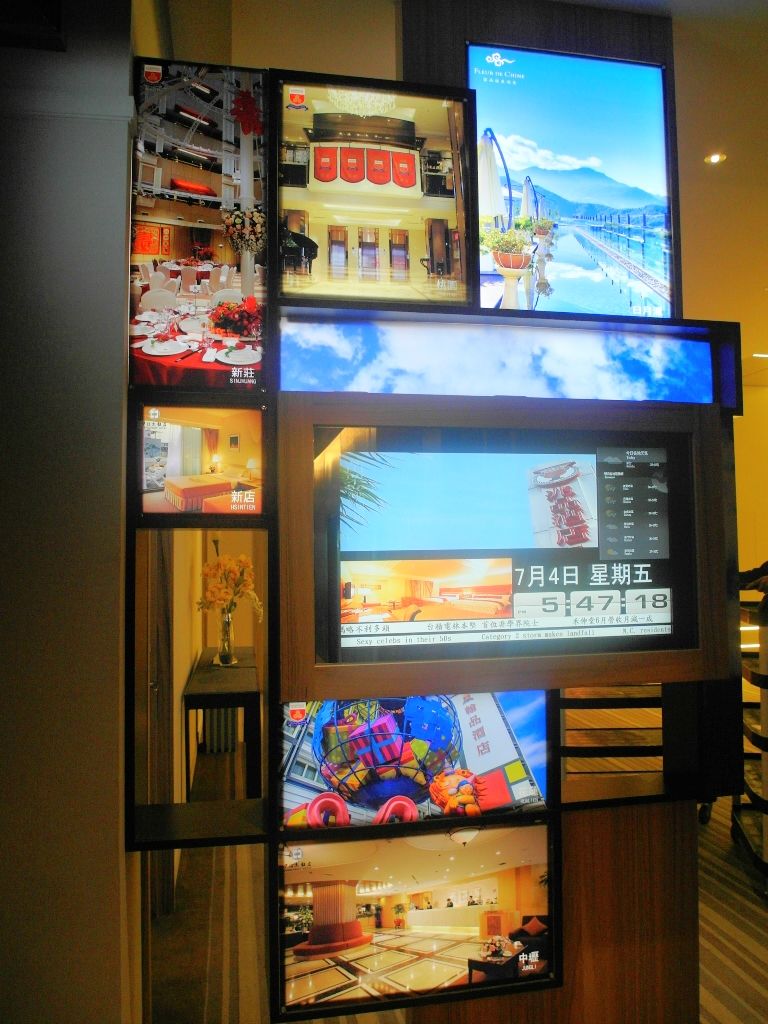 Brands under LDC Hotels

Display of hotels by LDC group in Italy as well (next to the "Chess Room")
Do not be mistaken because you won't find international or chinese chess sets within. Instead, it is a mahjong room!

Mahjong Room at Miaoli Maison De Chine Zhunan
The table is professionally laid out and the mahjong paper even has lines drawn on it for players to know exactly where to place their tiles? According to Shelly, these rooms have been thought through with feed back from guests which are now pretty popular especially for those 通宵 (overnight) mahjong sessions :p

VIP Lounge with view of the garden at level 3

Garden view with VIP lounge and hotel facade in the background
We were actually a little disappointed with the VIP lounge as we have been to several club lounges (offering drinks, light snacks and even cocktail sessions) and we came here with the same expectations. Nonetheless, the serenity that the garden offers does bring about a really relaxing feel. Perhaps an al fresco club lounge in the future?
Maison Health Center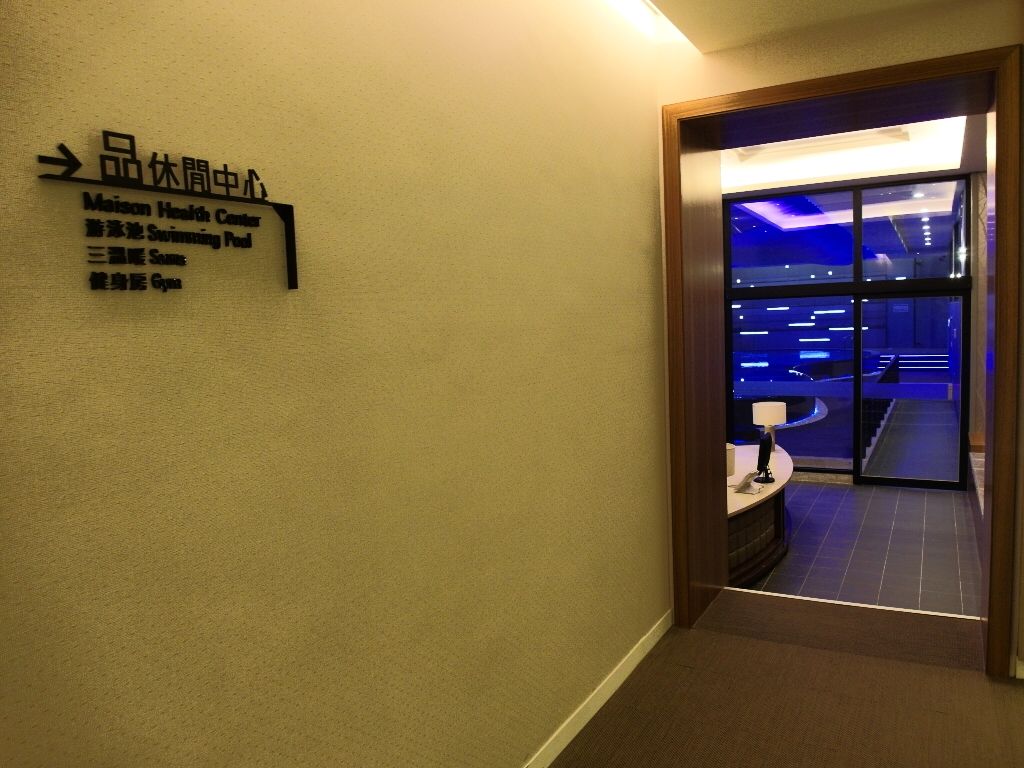 Entrance to Maison Health Center at B1

Reception of Maison Health Center Miaoli Maison De Chine
We were then led to the new Maison Health Center located at B1 of Miaoli Maison De Chine Hotel. So we thought to ourselves, what could be possibly interesting about an underground fitness center? Well, we were SO SO WRONG! The Maison Health Center is probably one of the most comprehensive and spacious fitness centers that we've seen among all the hotels we've visited! The pool is huge with modern curves around the edges and the gym actually overlooks the pool!

Huge swimming pool with inviting curves along the edges

Gym overlooking the swimming pool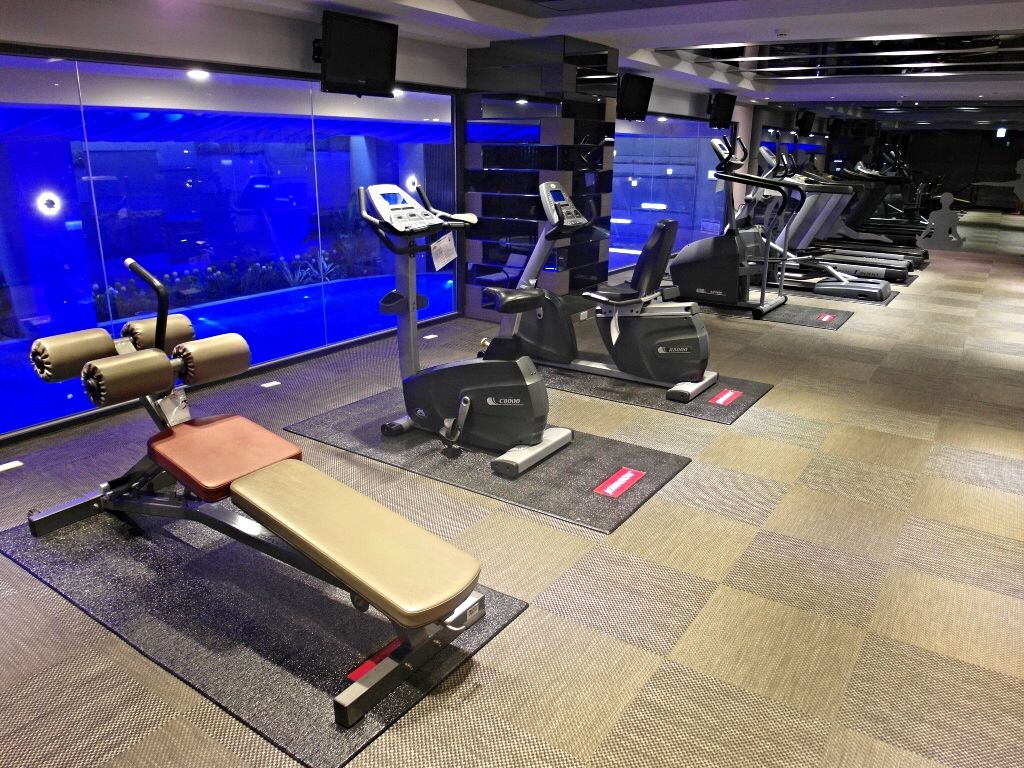 Gym of Miaoli Maison De Chine
But the real surprise is yet to come! The health center not only offers the usual steam bath and sauna but also 3 spa pools at different temperatures! How cool is that?!

3 different spa pools at Miaoli Maison's Health Center!
This is a really cool concept, unlike any other we've seen so far and we've probably been to more than 100 hotels. What's interesting is that each spa pool is "colour-coded" with the blue indicating the cold pool, amber indicating the nice warm pool and red indicating the hot pool. There are also different water jets within the different pools. Our favourite of which is the rain shower like jet in the warm pool. How is it like? Come to Miaoli Maison De Chine Zhunan to find out!

Sauna and Steam Room next to the spa pools
Dinner at Pin Jiang Nan
Again, after taking feed backs from customers who prefer asian-styled cuisine, Pin Jiang Nan was born.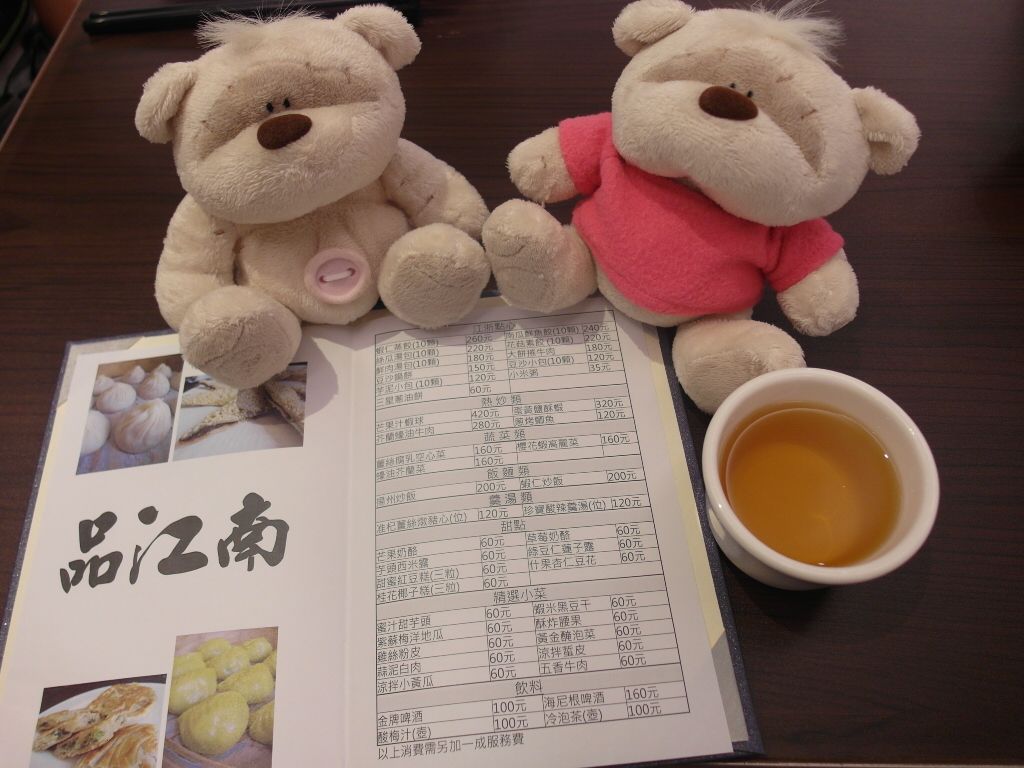 Menu of Pin Jiang Nan 品江南 Miaoli Maison De Chine
品江南 is mainly a dim sum restaurant that offers an alternative to guests who prefer asian cuisine. Although primarily focusing on dim sum, you can also order dishes or mains (such as noodles and rice) to complete the meal. What to eat here? The dumplings of course!

Prawn dumplings (虾仁蒸饺)exquisitely shaped by the master chef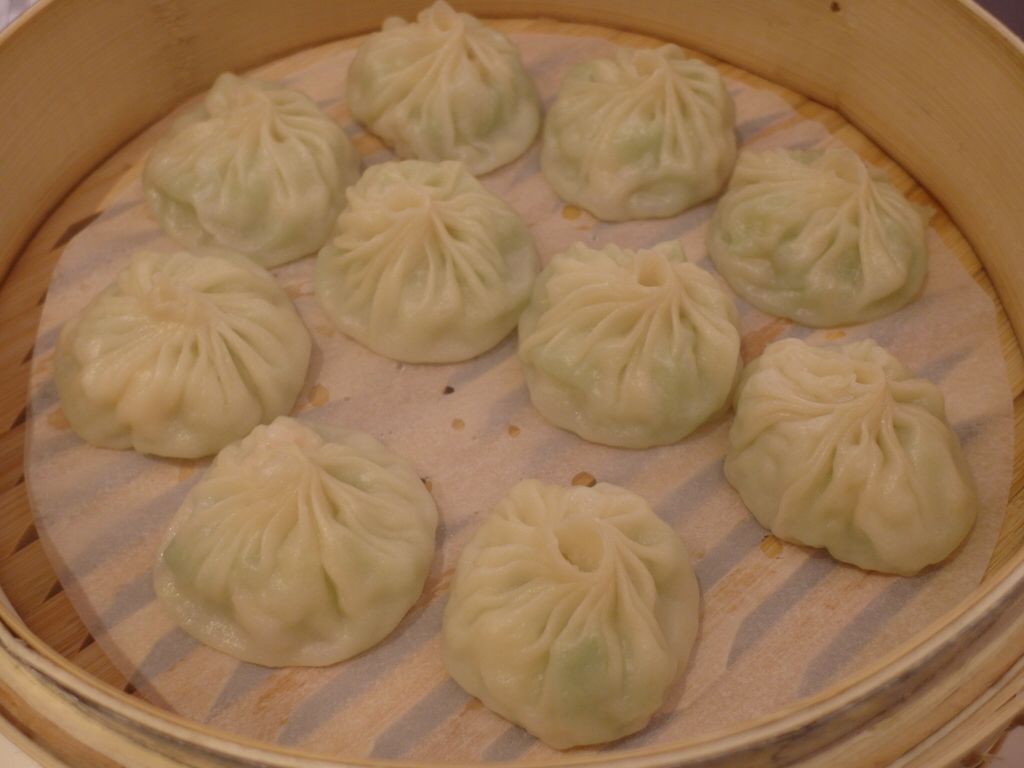 The Si Gua Tang Bao 丝瓜汤包 (a variation of the 上海汤包)with perfect thickness of the melon slice
To say that we love the dumplings at Pin Jiang Nan is really an understatement. We were impressed. The dumplings were made only upon order and the open kitchen concept allows guests to see the chefs in action. This also allows you to know that your dumplings are fresh off the hands of the chefs upon request. A guarantee of freshness! The taste? Pure indulgence! Definitely one of the best dumplings we've had! We've really run out of words to describe : Fresh, succulent, juicy and did we mention fresh? Just come on down to try it and you'll understand!

Chefs springing to action!

Chefs making the prawn dumplings "live"
As it turns out, the master chef had close to 20 years of experience in making dumplings having been to several chinese and dumpling restaurants in Taiwan. No wonder you could see that level of skill in the video!
We were also introduced to Dan Huang Sian Su Xia (蛋黄鲜酥酥虾)and the Jiang Si Fu Ru Kong Xin Cai (姜丝腐乳空心菜). In particular, we were impressed with the Kong Xin Cai (vegetables) which was fresh and crisp on the bite and exuberates a mixture of sour, savoury and slightly spicy taste that was really appetising!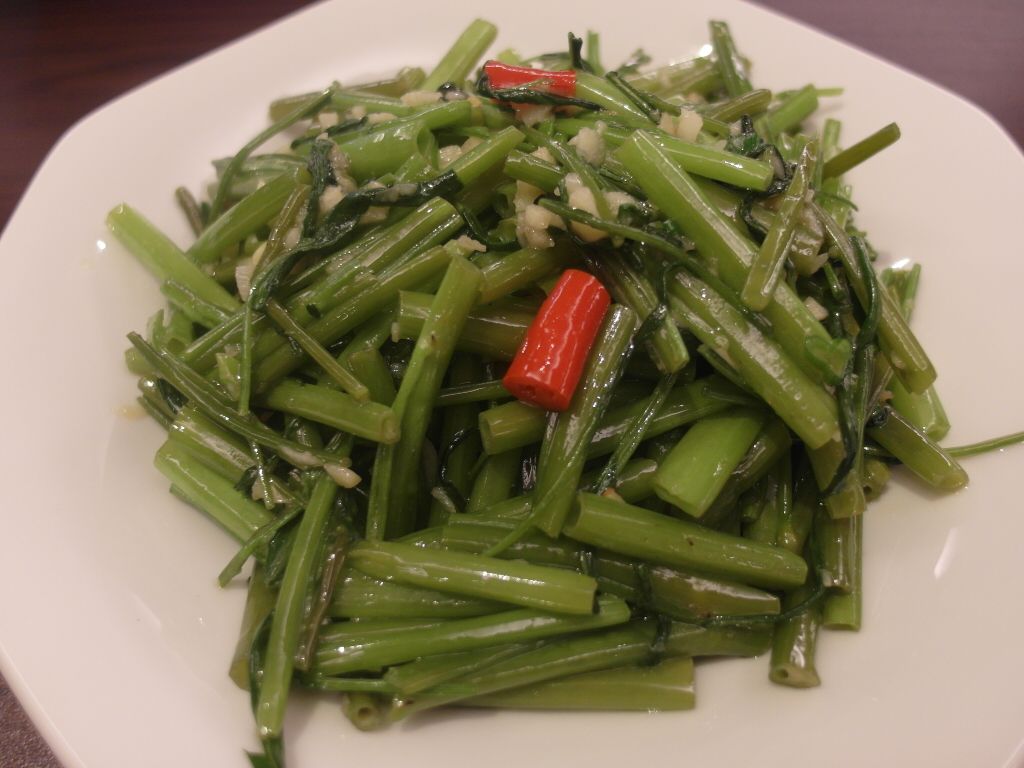 姜丝腐乳空心菜 @ 品江南

蛋黄鲜酥酥虾 @ 品江南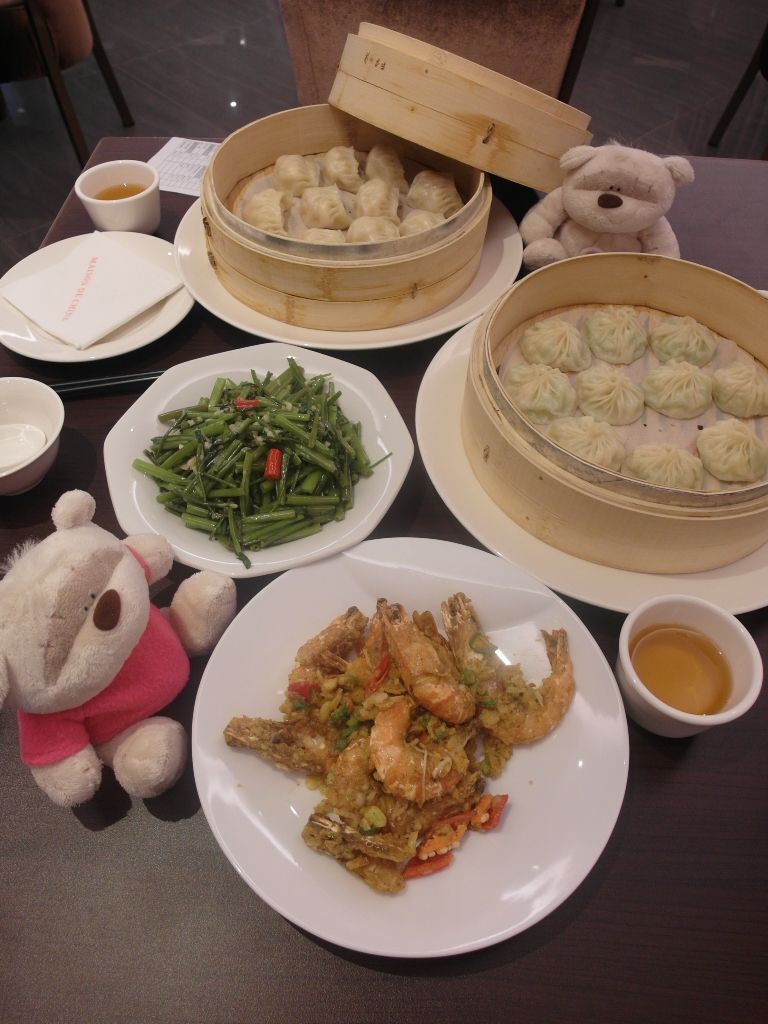 2bearbear and the food spread at Pin Jiang Nan
To end off the meal, we had the taro sago. Kate enjoyed it but I prefer the thick orh nee version for taro desserts 😛 Also, you may have heard some children laughter from the video above. This is because the restaurant has thought of catering to the kids with the inclusion of a kids play area within the restaurant!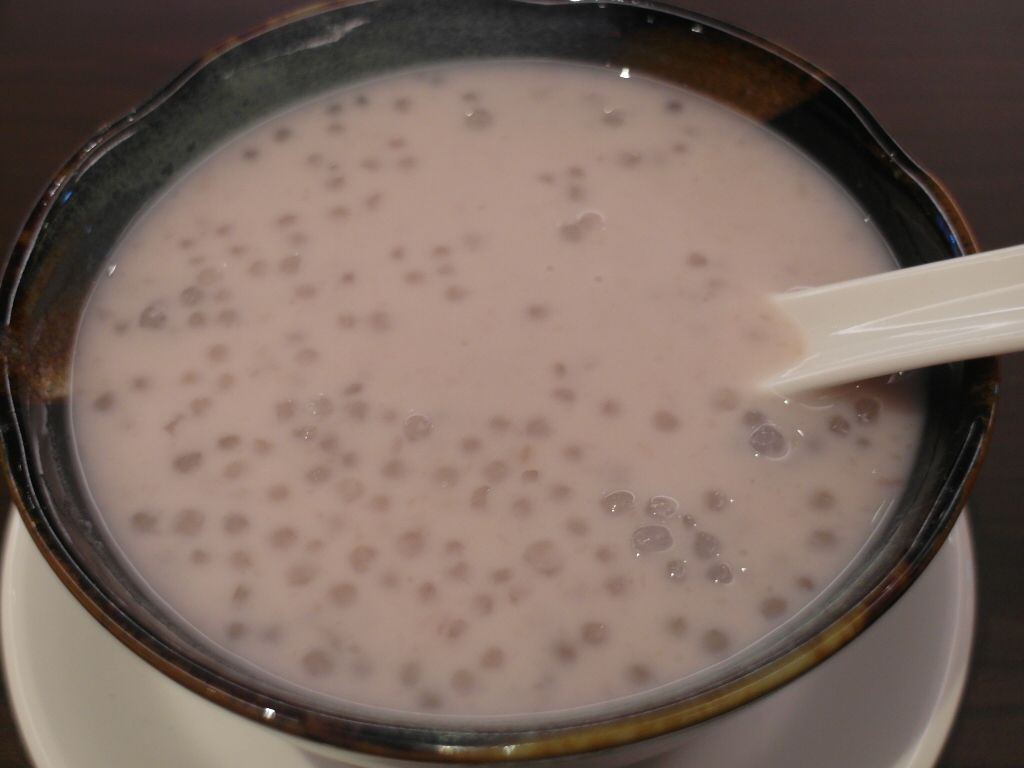 Taro Sago at Pin Jiang Nan

Time to play!
Breakfast at Miaoli Maison De Chine Zhunan

Victorian Restaurant where breakfast is served from 630am to 9am daily

Grand piano inside Victorian Restaurant
To round off our post, we'll be showing some of the variety available for breakfast at the Victorian Restaurant at level 1 of the hotel…

Selection of Breads

Spreads for the breads with toaster in the background

Breakfast cereals for the kids

Sour grapefruit but really sweet lychees!

Salad selection

Cold dishes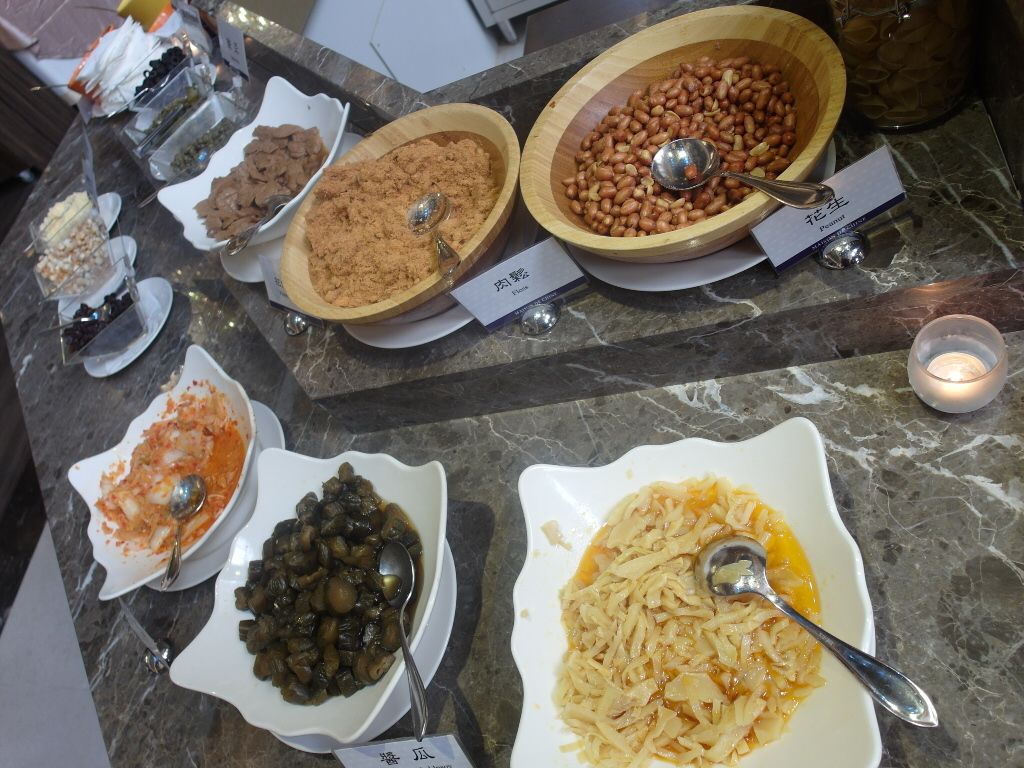 Condiments for porridge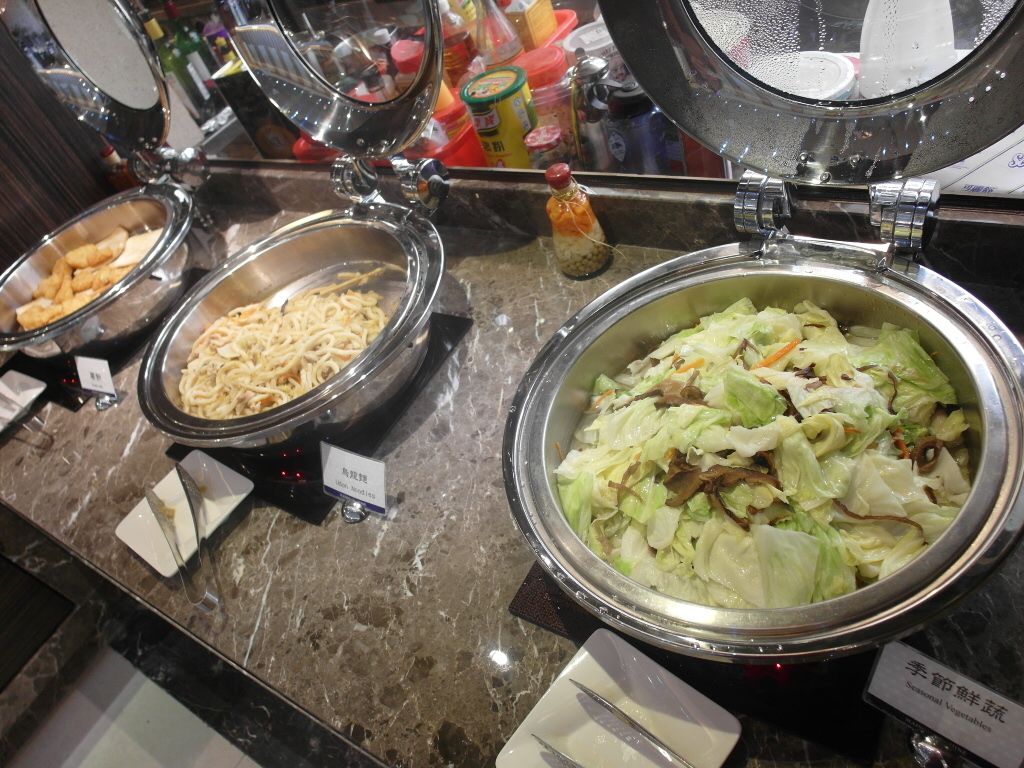 Asian dishes

Sausage bacon and steamed items – be careful not to be scalded by the steam!

Big breakfast at Miaoli Maison De Chine

Breakfast at Victorian Restaurant Miaoli Maison De Chine Zhunan
In and Around Miaoli Maison De Chine Zhunan
Around the hotel, there are actually a few things that you can do…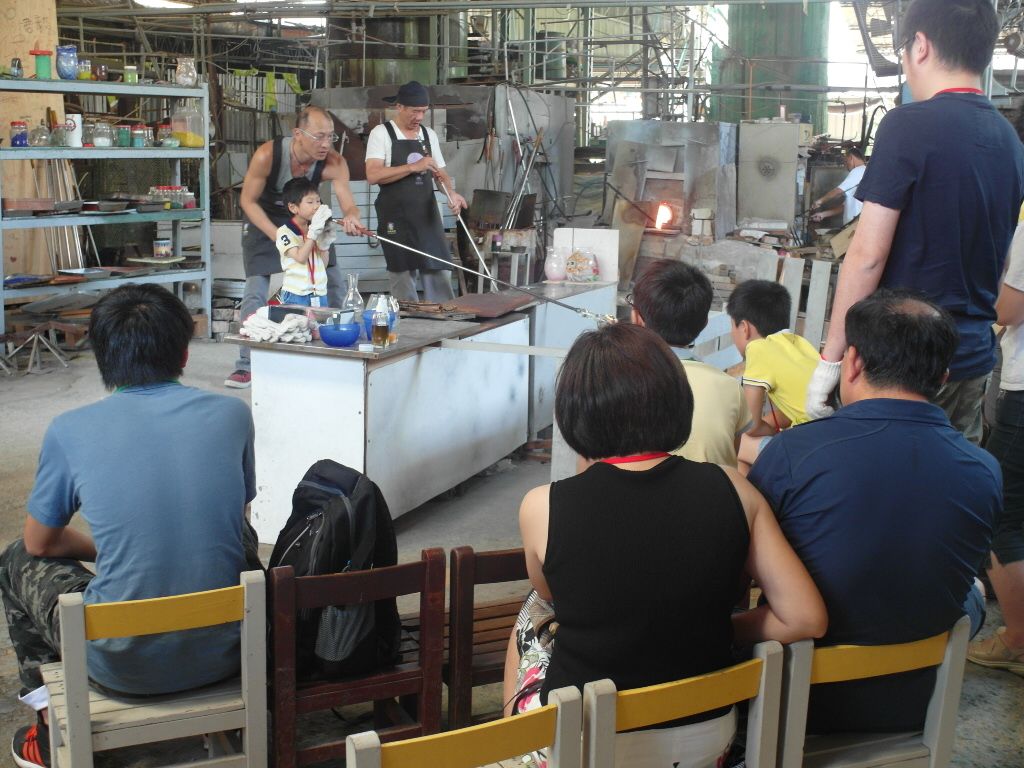 Glass blowing at the Kuo Tai Glass Park – 國泰玻璃觀光工廠

Zhunan Brewery 竹南啤酒厂 – The largest in Taiwan but remember to call in advance for a guided tour!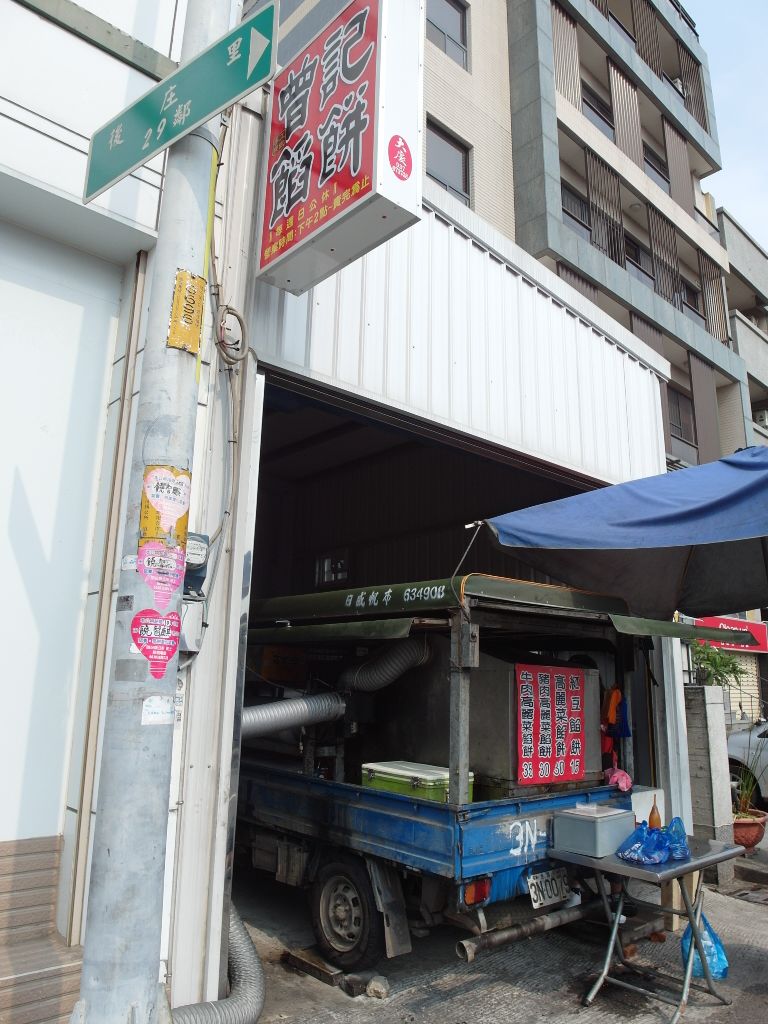 Delicious pan fried buns within walking distance of hotel at intersection of Ba De Yi Lu and De Yi Lu

Chilling at the integrated park right across Miaoli Maison De Chine
But hey, if you really don't feel like heading out. Relaxing in the room or chilling out at the health center are great options as well!
How to get to Miaoli Maison De Chine Zhunan

Map from Zhunan Train Station to Miaoli Maison De Chine
If you're alighting at the Zhunan Train Station like we did, you can actually take a cab to Miaoli Maison De Chine. The trip takes less than 5 minutes and is a fixed price of 120NT. But if you're really game for walking, it is a 2km walk which takes about 20 minutes. Definitely not for those of you with huge bags and all.
To sum up, we take a look at our BASIC FACTOR and the score for Miaoli Maison De Chine Hotel, is a 4.5!
B – 1. Huge and modern bath tub. Shiok!
A – 1. Miaoli Maison definitely ranks highly for ambience. At times, you may even forget you're in Miaoli Taiwan!
S – 1. Service was great and we were greeted all around the hotel akin to luxury hotels (higher than 5 stars) that we've been to.
I – 1. Beautiful health center with one of the best spa pools we've seen.
C – 0.5. Bed was a little on the soft side. Still comfy though.
If you enjoyed our content, "Like" us on Facebook Today!

Remember to leave your comments for 2bearbear Singapore Travel Blog in our comments section below!
Staying at Miaoli Maison De Chine Zhunan? Click here to enjoy competitive rates and compare the prices of hotels in the vicinity!
**Special thanks to Shelly for making our stay at Miaoli Maison De Chine Hotel Zhunan possible!
Related posts: