My Village Hotel, Tissamaharama, Sri Lanka: Great Location and Friendly Owner 🙂
After viewing the Hummanaya Blow Hole, it took us about another 1.5hrs on the road to get to our next destination, Tissamaharama. The itinerary for this stop is to visit the Tissamaharama Temple, Kataragama Temple, and the star attraction, Yala National Park.
It is always nice to feel welcomed when you check in into your hotel (no matter how many stars it is), and Sujith, the owner of My Village Hotel, managed to do so. There are only 5 rooms at My Village; and there is a garden with more than enough comfy seats (and 2 hammocks!) for the guests to relax, read a book, and enjoy the warmth of the sun and the cooling breeze. You can also find fruits such as guava and jambu in the garden. And I am s5re they are sweet because the ants were having a feast!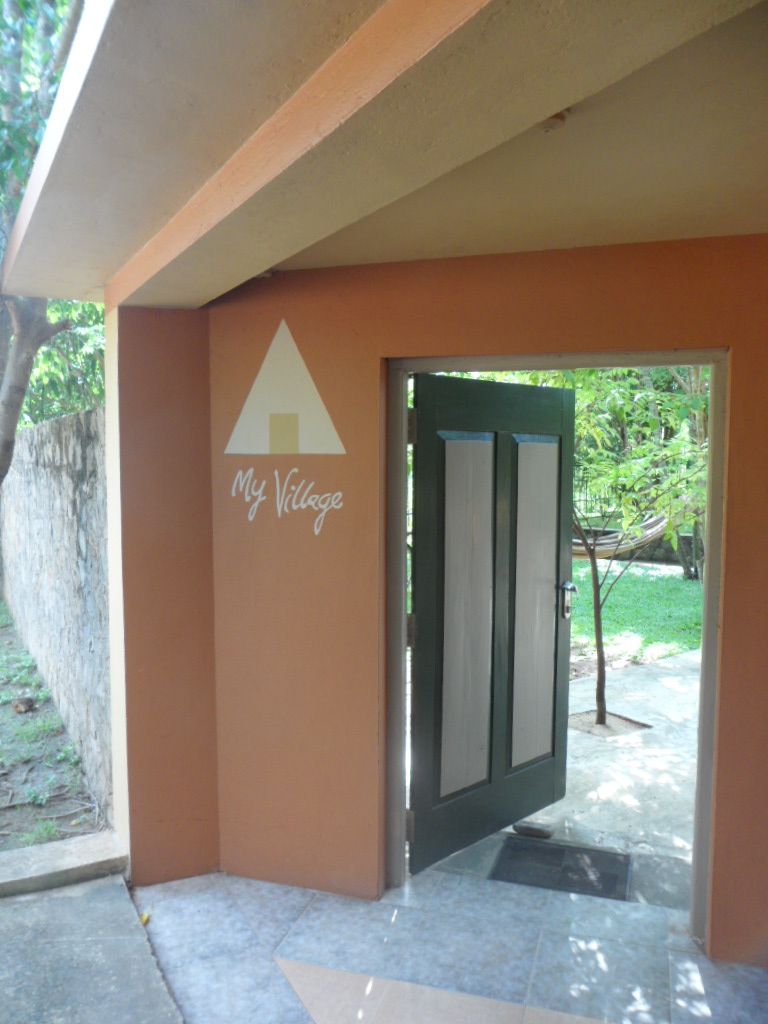 My Village Hotel entrance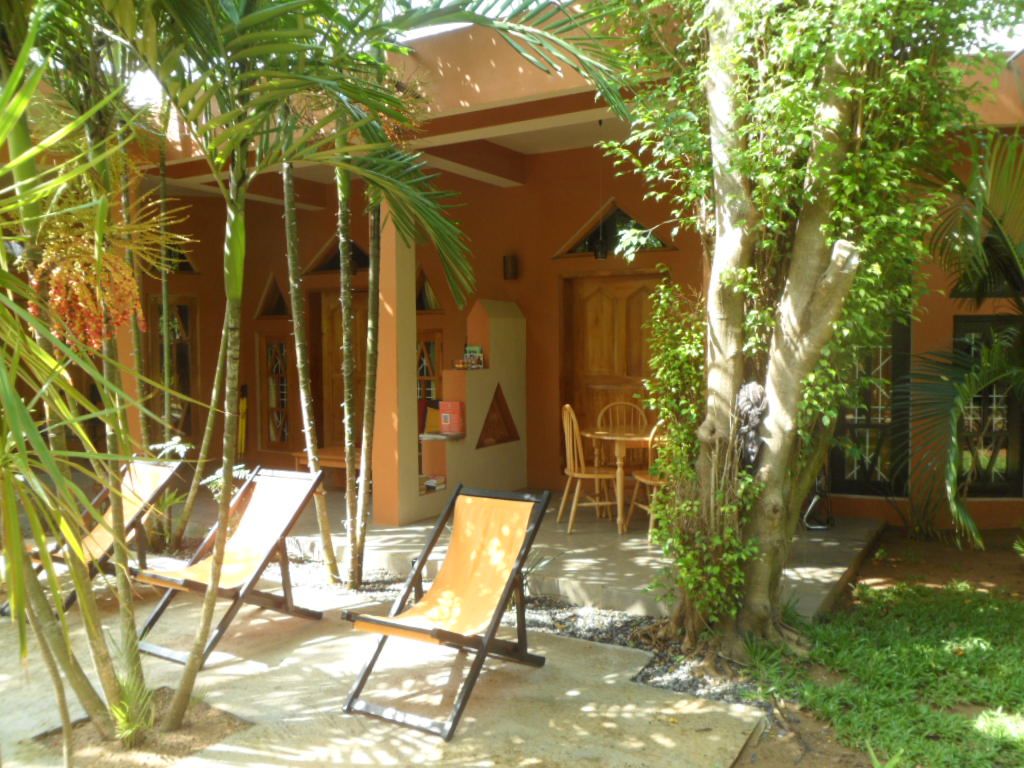 My Village Hotel chillax garden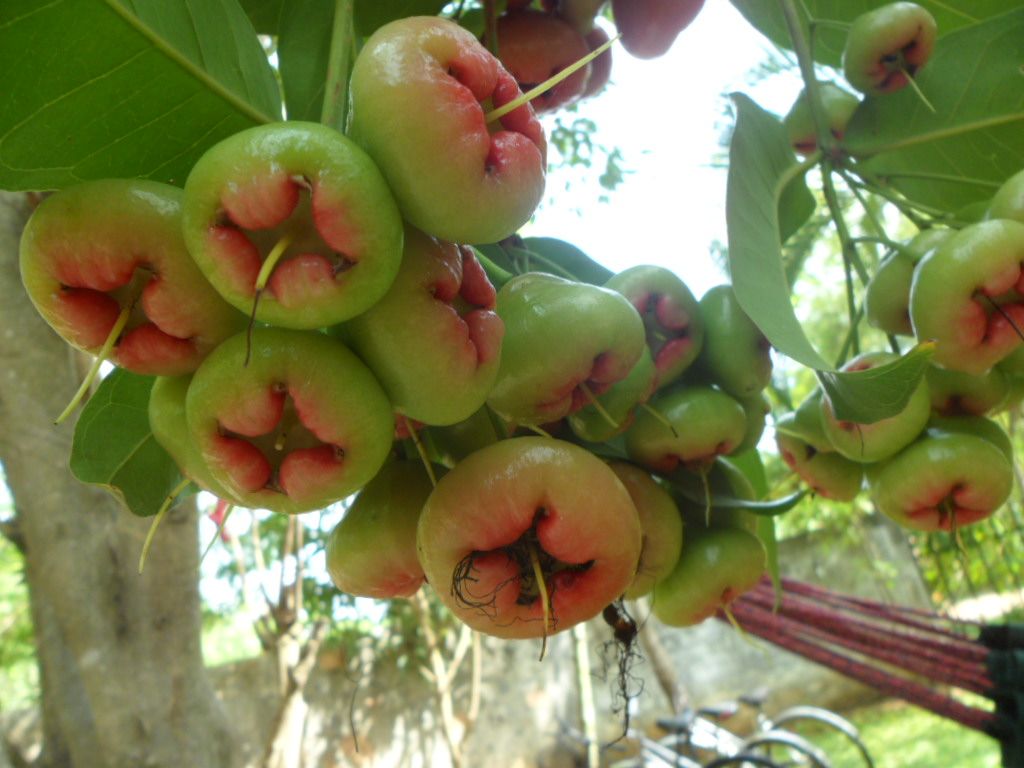 Jambu tree in garden of My Village Hotel
The price of the room was 60 USD. It was clean and spacious and I like the design of the windows with the little triangles on top. I guess something that city people are not used to is that there is no TV in the room. (About half the hotels we stayed at for this trip does not have a TV in the room. Well, there is a TV in Dalawella Beach Resort but t(ere were only 2 channels! *gasps*) But the main point for choosing exotic Sri Lanka as a holiday destination was to get closer to nature and learn about the culture, so a TV in the room would only be a distraction. (Of course there was the exception when we HAD to watch the Man City vs Man United match! :P)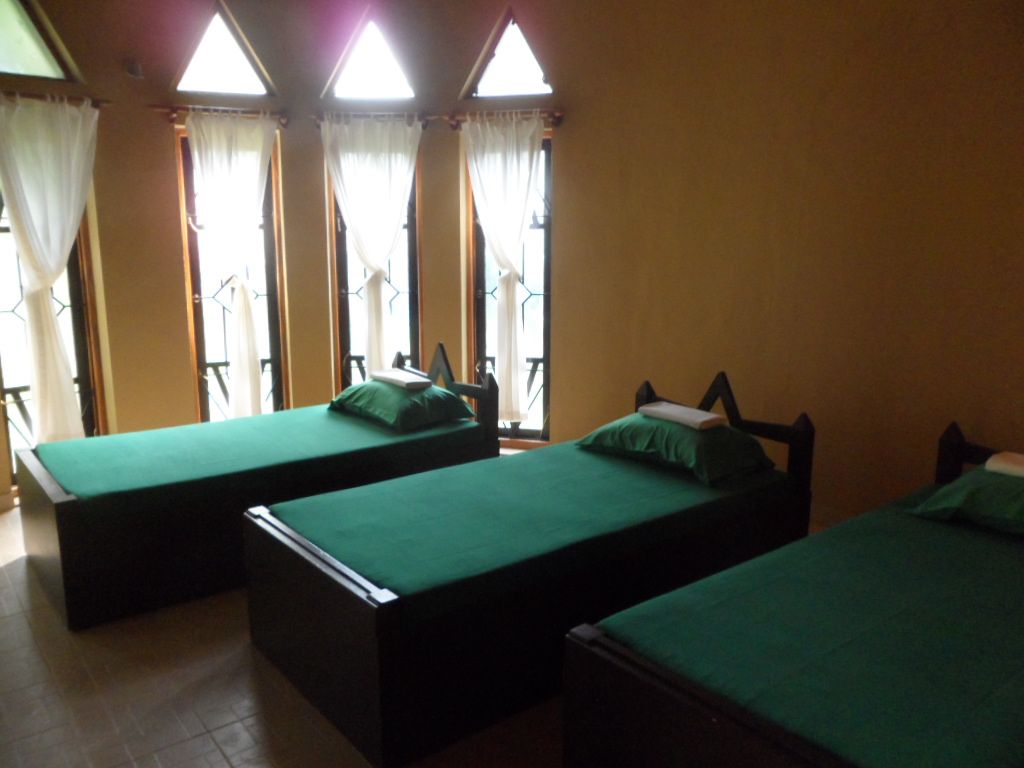 Spacious room in My Village Hotel

Pantry area in My Village Hotel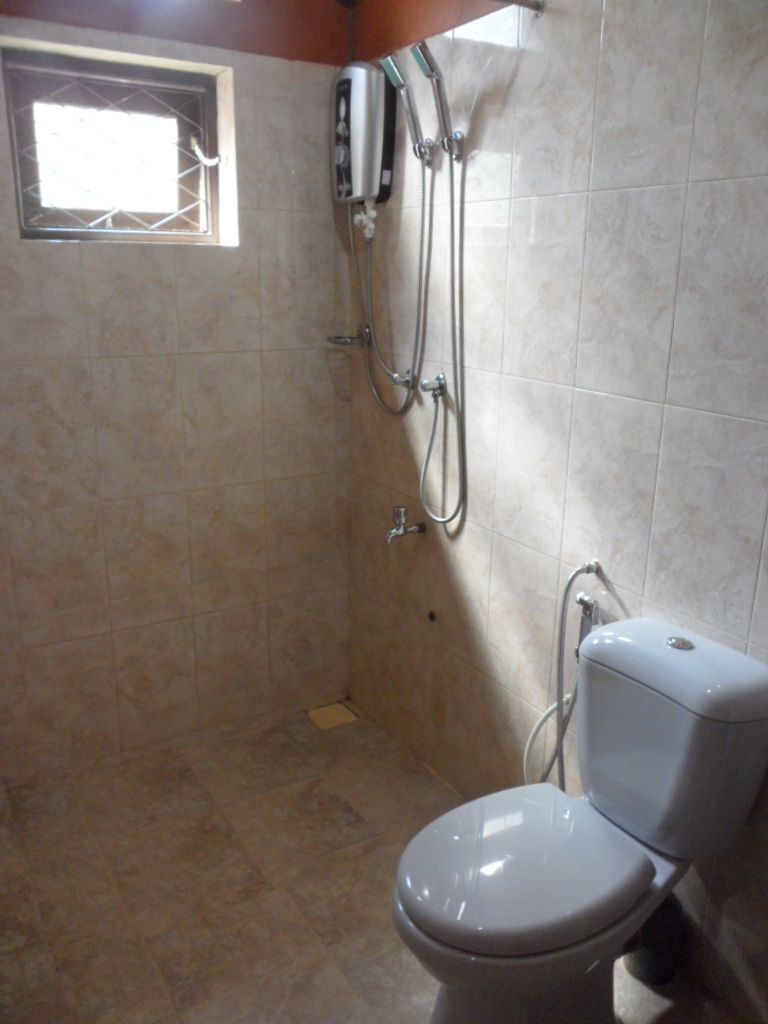 Clean bathroom in My Village Hotel
Sujith was helpful when we needed more infomration regarding the timing to visit the temples, how to book the jeep for the visit to Yala National Park, and even recommended nearby Royal Restaurant that serves yummy food at a low price.

Royal Restaurant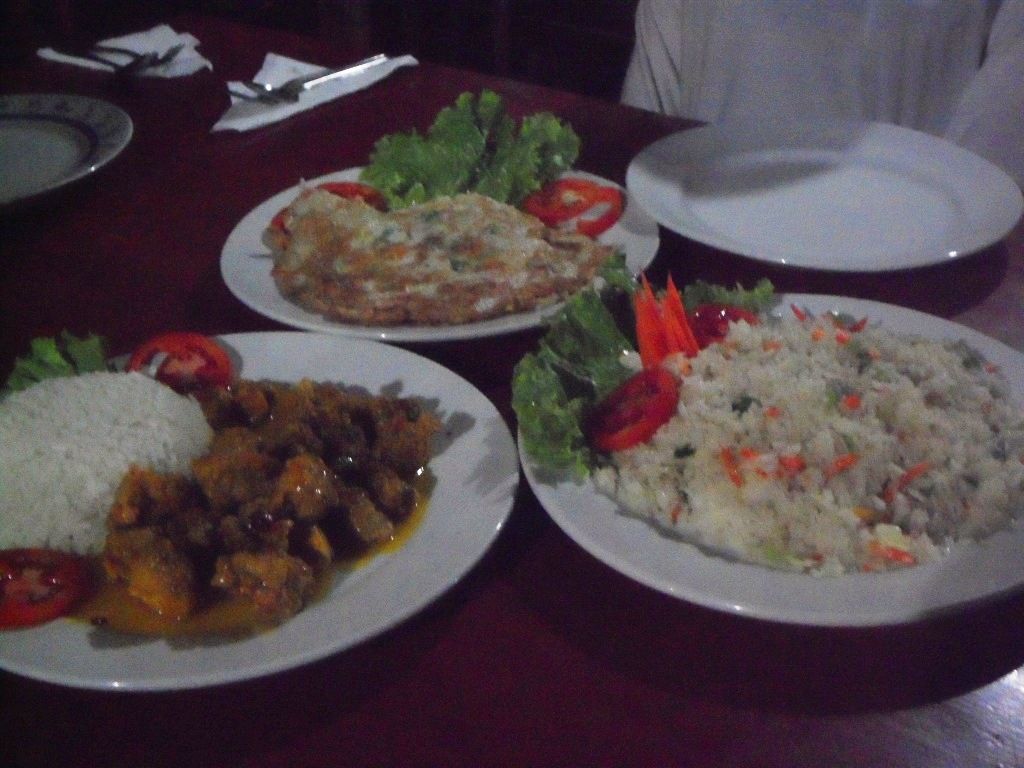 Lemon Chicken Rice and Omelette Fried Rice at Royal Restaurant
We enjoyed our stay at My Village very much. Thank you Sujith for the delicious breakfast and fresh fruits!
For your convenience, we have arranged for the best hotel deals in Sri Lanka right here!
If you enjoyed our content, "Like" us on Facebook Today!

Related posts: