Mydin Mall was the place we hanged out at when we missed our bus at the nearby Amanjaya Terminal during our Ipoh trip. If you have read our post on the "Top 10 things to eat in Ipoh Malaysia", you would have read that we actually booked for a bus that did not appear on the day of departure!
Hence, we decided to wait for 8 hours at Mydin Mall before the next departure to Singapore in the evening. So this post covers the things to do in Mydin Mall or more specifically the Mydin Wholesale Hypermart (Pasar Raya Besar) @ Meru Raya (PT 229142, Jalan Meru Bestari B2, Bandar Meru Raya, 30020 Jelapang, Ipoh, Perak Darul Ridzuan)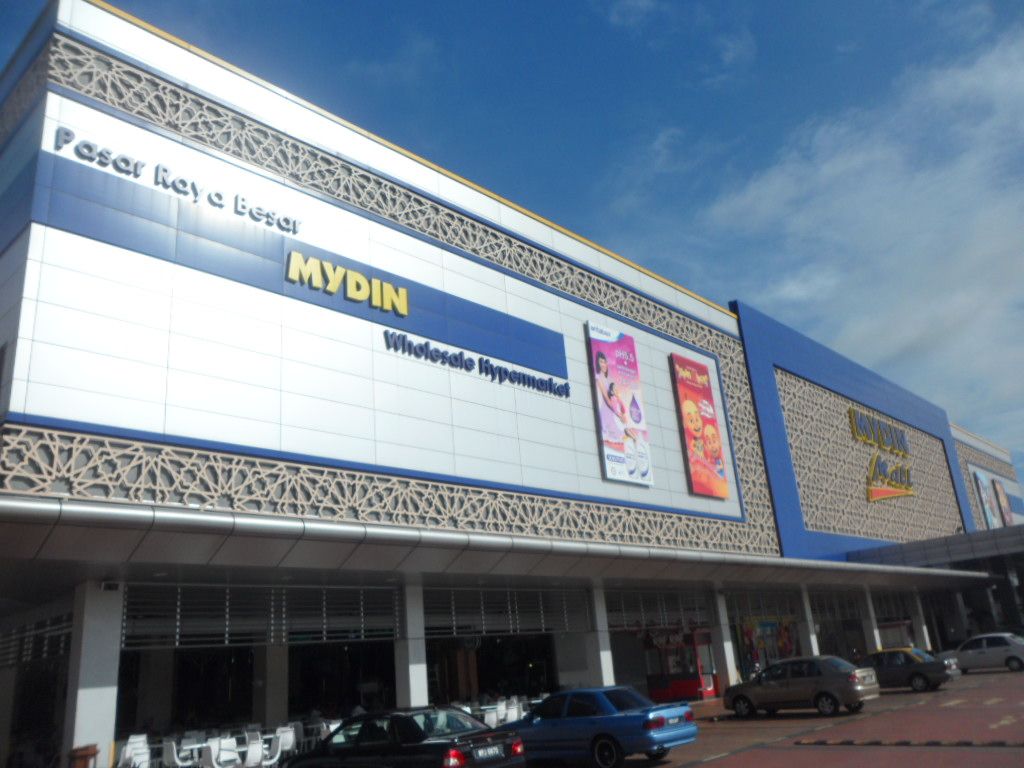 Mydin Wholesale Hypermart Meru Raya Ipoh
Things to do at Mydin Wholesale Hypermart Meru Raya Ipoh
After reaching the mall, we started with bowling where Tom won the first game with a score of 122 to 57! Yay!
Ole Ole Superbowl Bowling Alley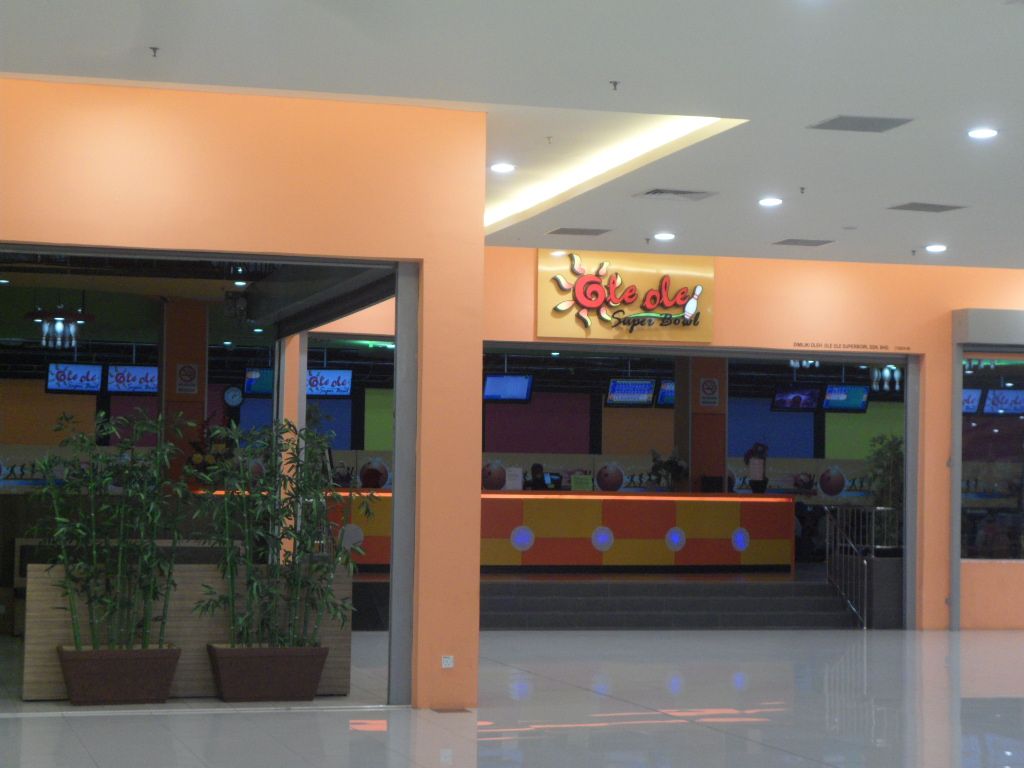 Ole Ole Superbowl Mydin Mall Ipoh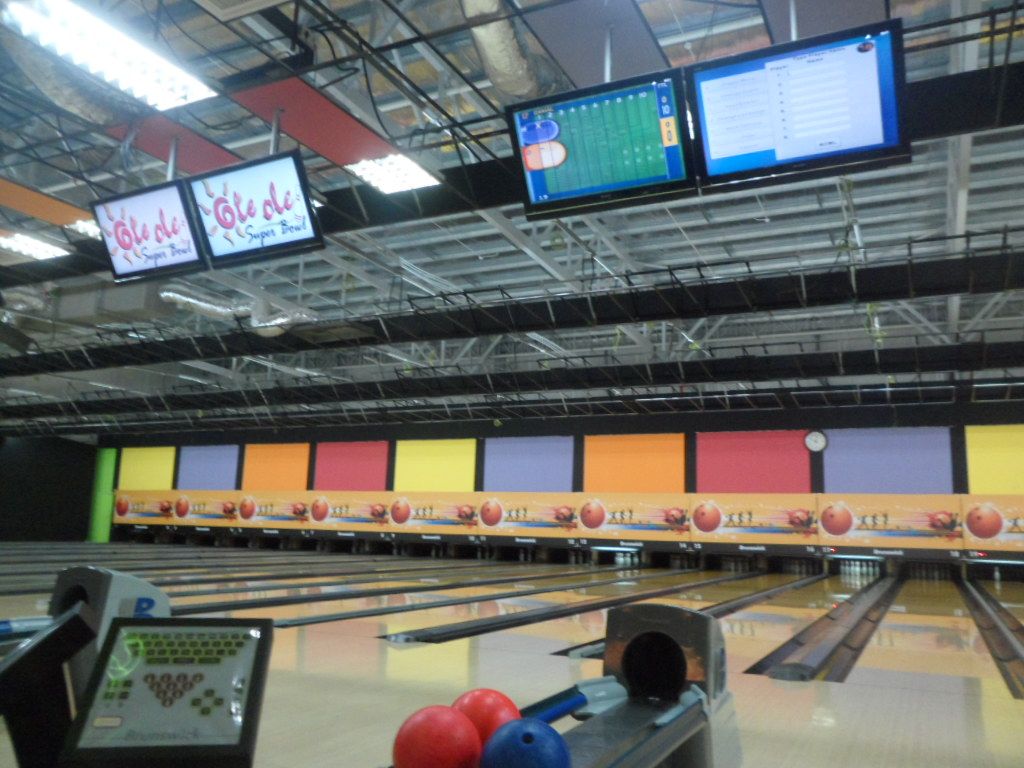 Bowling lanes at Superbowl Mydin Mall Ipoh

Scores of our first game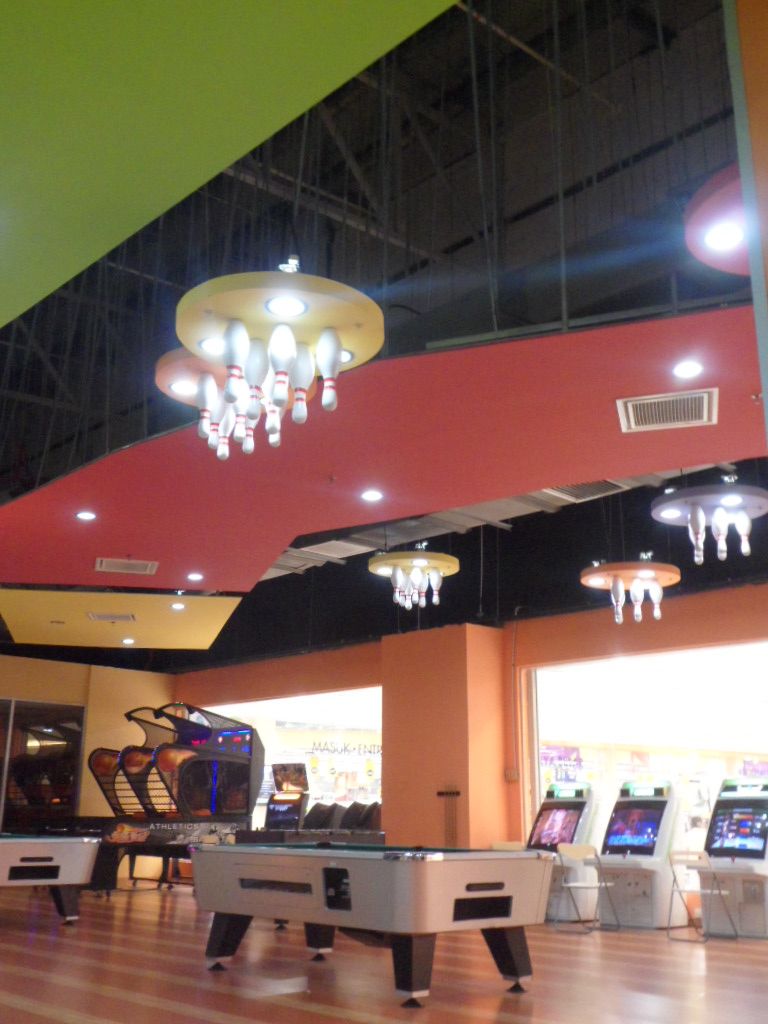 Arcade and pool also available at Superbowl Mydin Mall
Good Time Arcade
Also available is the Good Time arcade if you'd like to enjoy a couple of video games and such.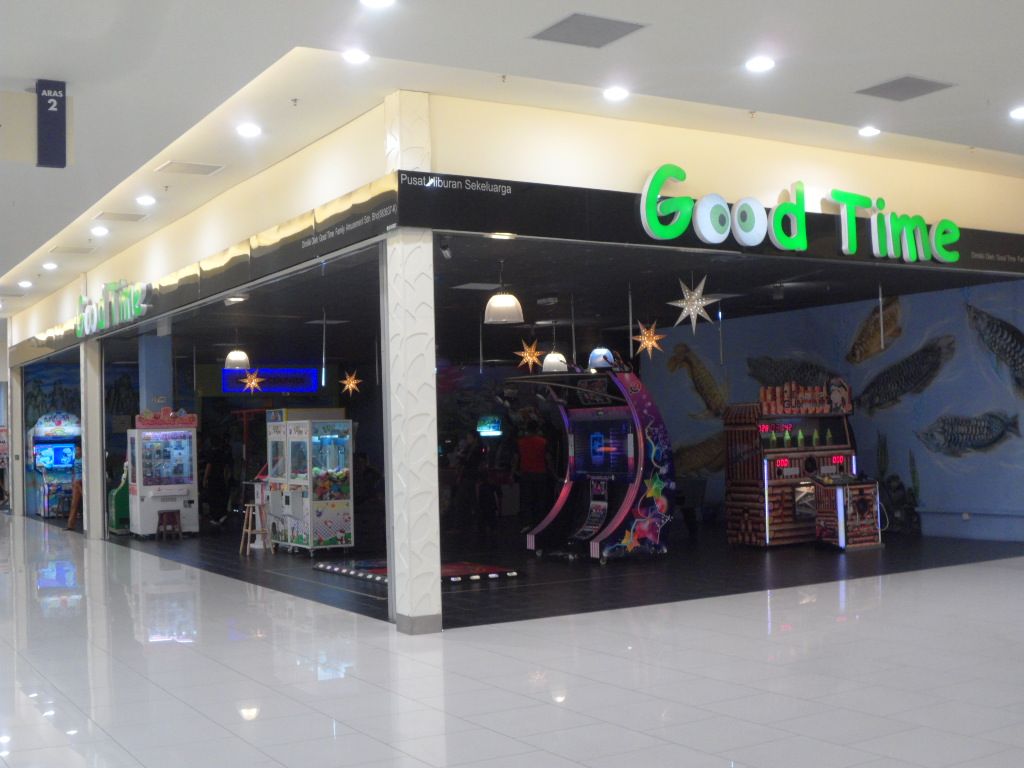 Good Time arcade in Mydin Mall Ipoh
My Kara Family Karaoke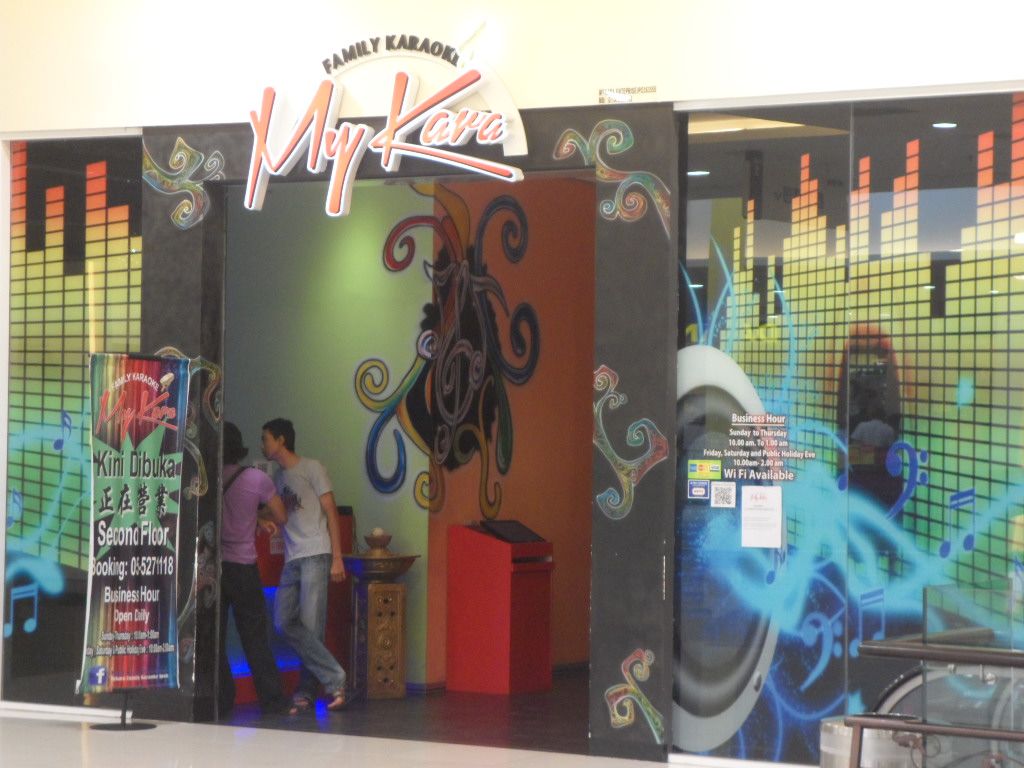 My Kara Family Karaoke Mydin Mall Meru Raya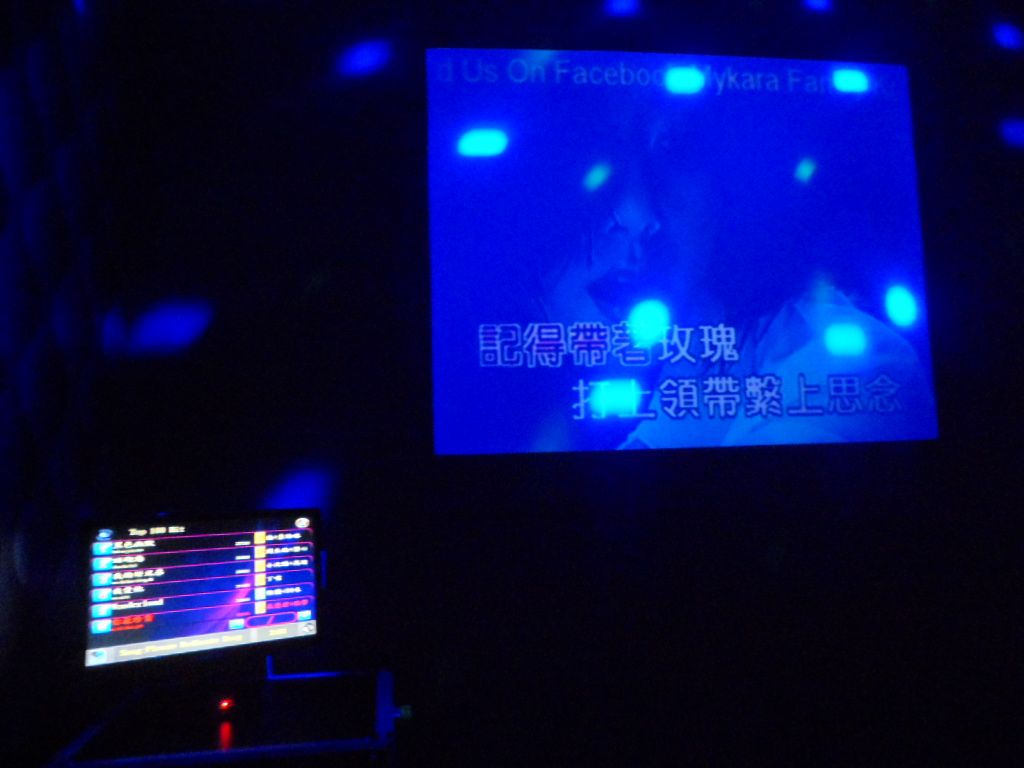 Singing both Chinese songs such as 你最珍贵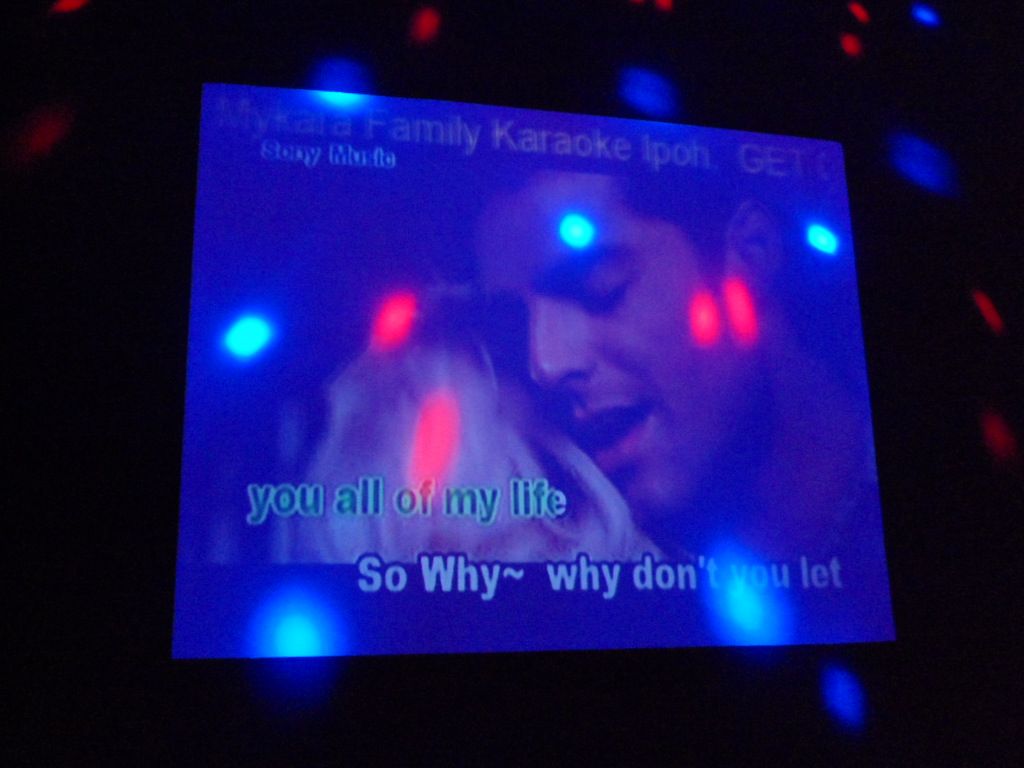 And English songs such as Nobody Wants To Be Lonely – Notice the younger looking Ricky Martin
In fact, it was quite worth it in Singapore standards to sing at My Kara as it was only 46RM for 2 hours, inclusive of drinks. That translates to only $10 per person. Plus, the system was really up to date and state of the art. It was relatively easy to find the songs that we wanted to sing.
What we ate at Mydin Wholesale Hypermart Meru Raya Ipoh
There's a food court named Rasa Village where we had the following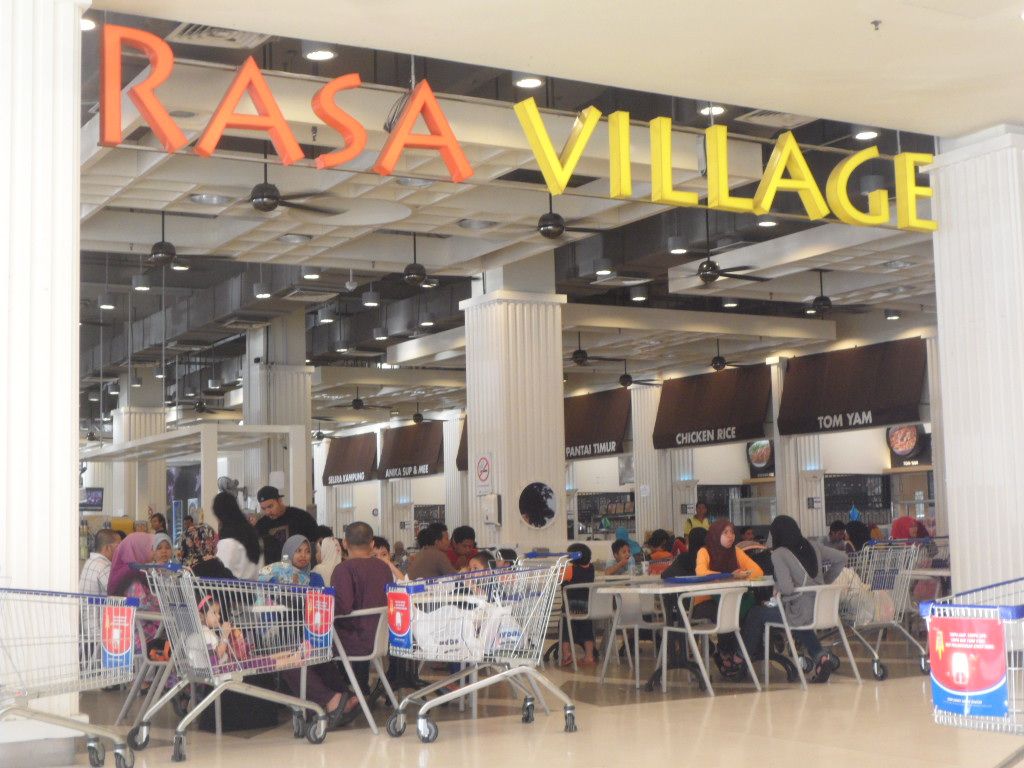 Rasa Village Food Court Mydin Mall Meru Raya Ipoh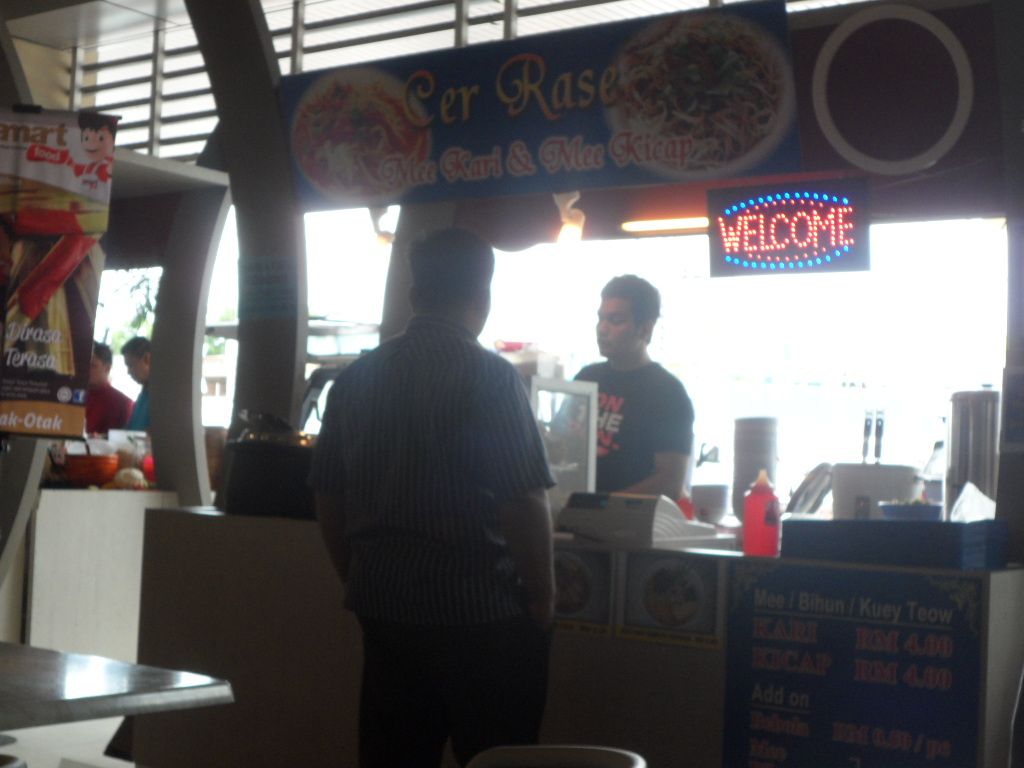 Curry Mee Stall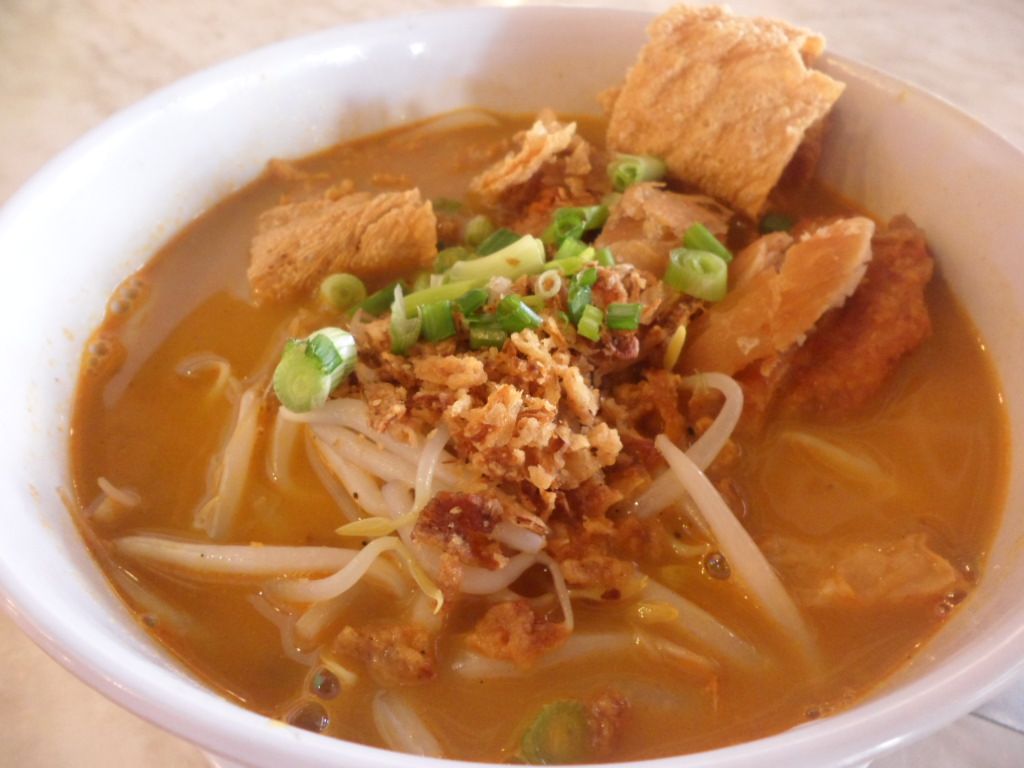 Curry noodles @ 6RM – Curry was a little watery but flavourful with alot of ingredients, yummy fried chicken!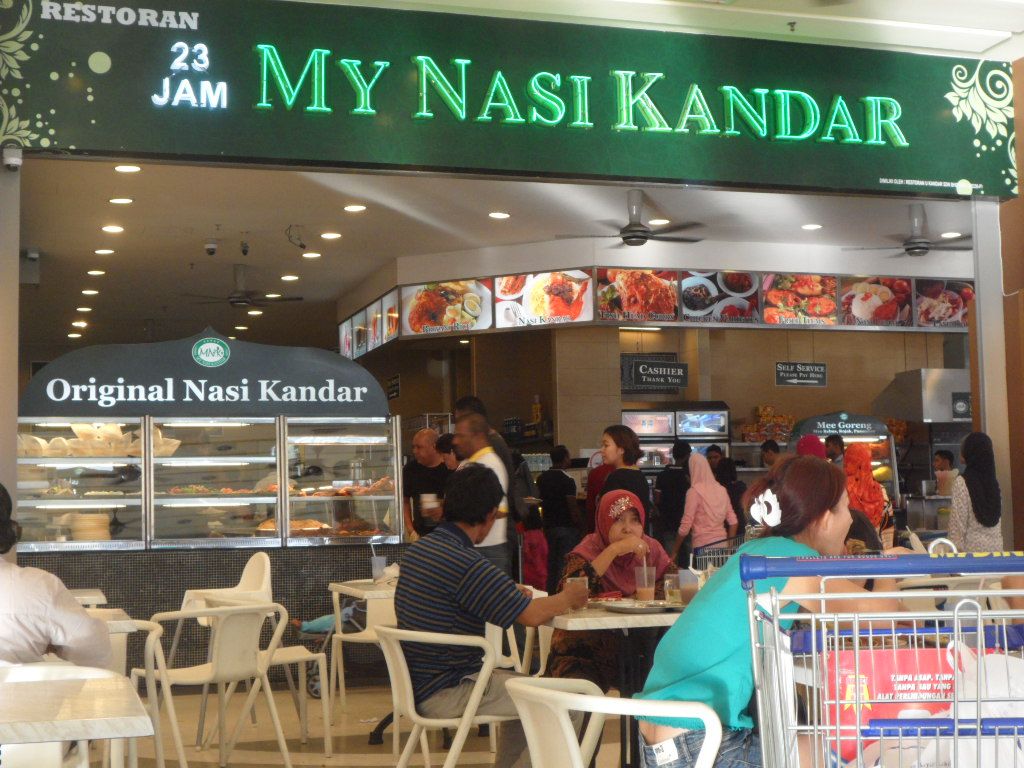 My Nasi Kandar at Mydin Mall Ipoh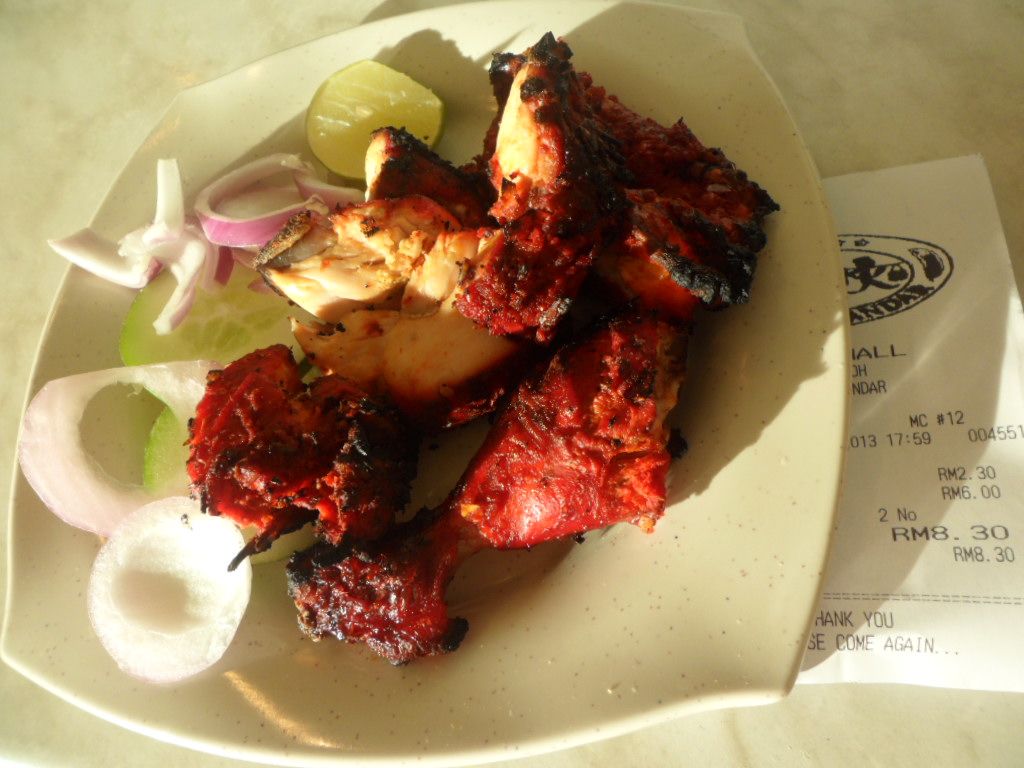 Tandoori Chicken @ My Nasi Kandar – 6RM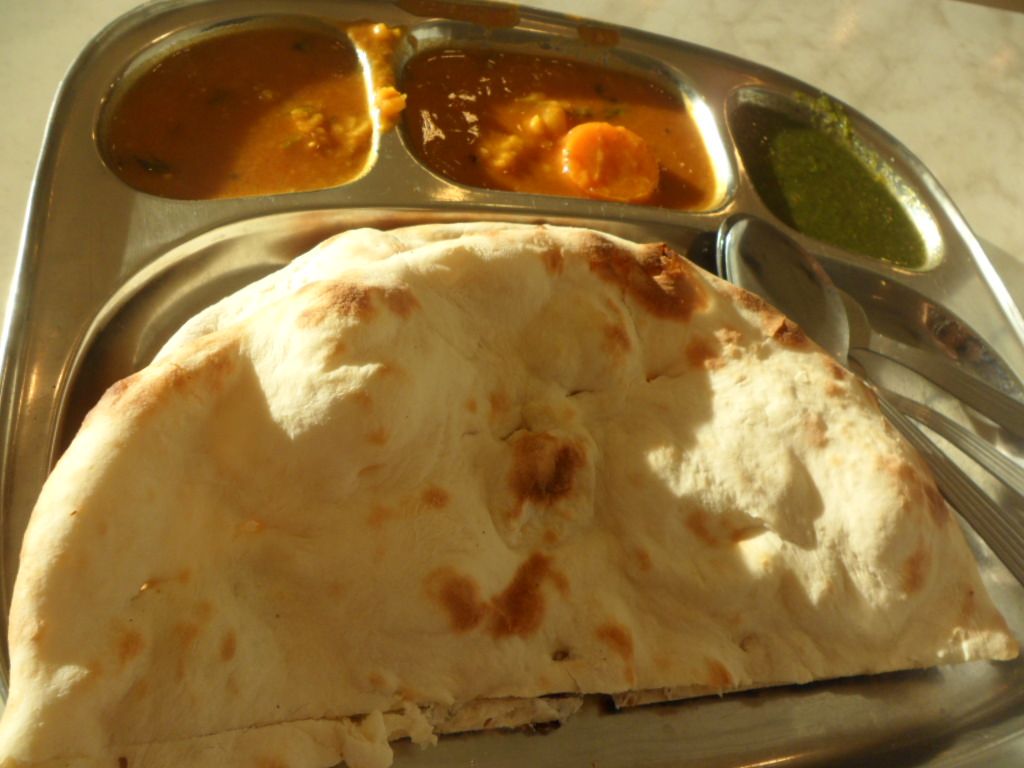 Naan @ My Nasi Kandar Mydin Mall – 2.3RM
We also visited Mr Cendol with its appealing entrance…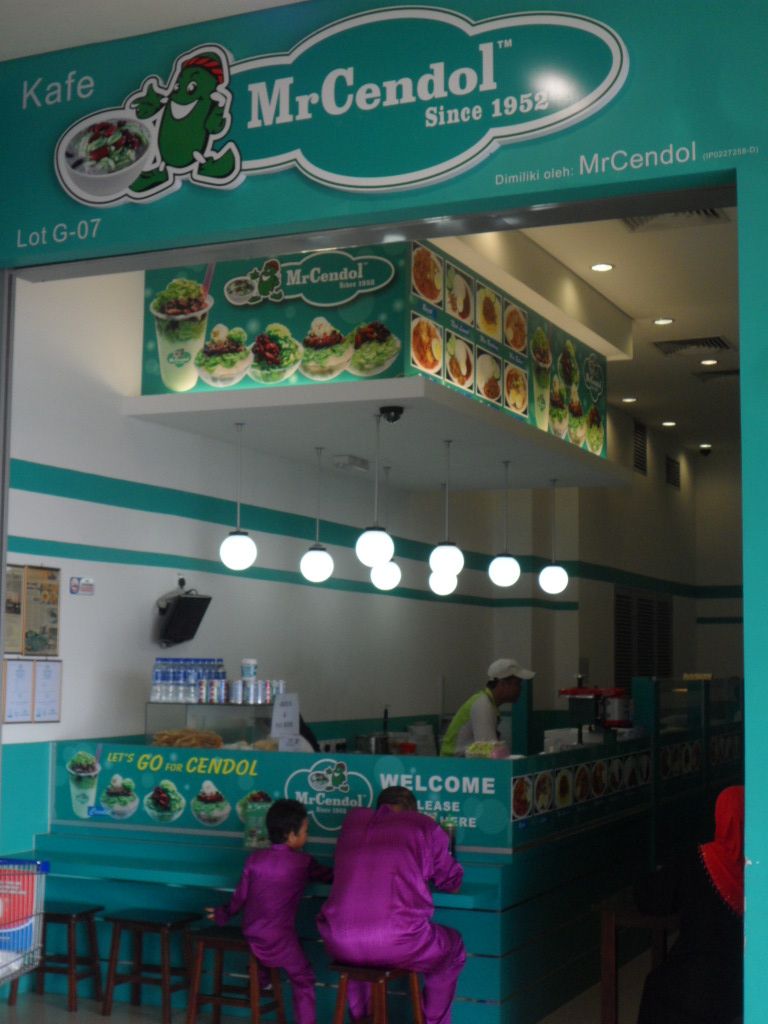 Cendol at Mr Cendol after lunch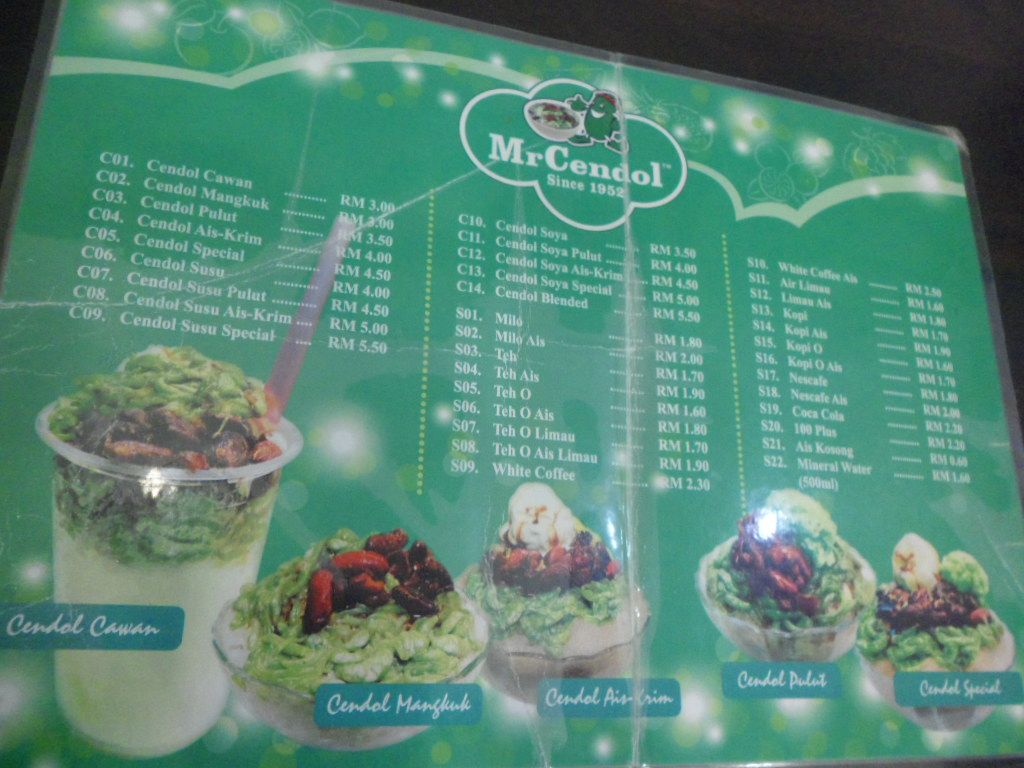 Menu of Mr Cendol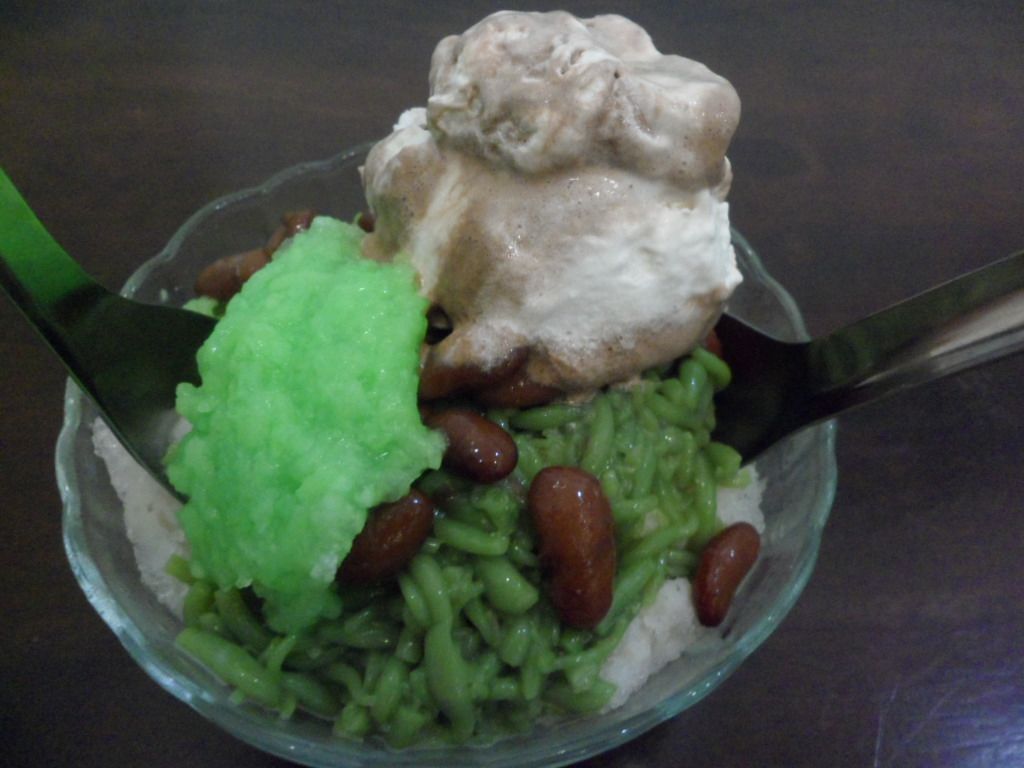 Soya Special Cendol at Mr Cendol
What we really loved about the Soya Special was that the ice was shaved soya ice! Coupled with the ice cream and gula melaka, the cendol was rich, sweet and delicious!
If you enjoyed our content, "Like" us on Facebook Today!

So if you also happen to miss a bus some time in Amanjaya Bus Terminal in Ipoh, why not check out the options at Mydin Mall Meru Raya?
Related posts: