NH Dornach Munich was where we stayed at during the Oktoberfest period. Well, there were several reasons why we ended up at the NH Dornach…
1. Procrastination. We did not know if we were going to Europe in the very first place. To go or not to go. To go or not to go. This went on for about forever before we concluded that we should go to the Oktoberfest. By then, many of the hotels in the city have been fully booked!
2. Price. If you think that the $245SGD we paid for this room was expensive. It really was not. 4 star hotels in the city easily went for more than $300 during the Oktoberfest period. And they're sold fast, so plan early if you're heading there. (Find out about the Things to do and attractions at Oktoberfest right here.)
3. Accessibility. With its location near to the S-Bahn – Riem station, the NH Dornach was a mere 15 minutes ride to the city. This made NH Dornach a good choice for Oktoberfest revelers.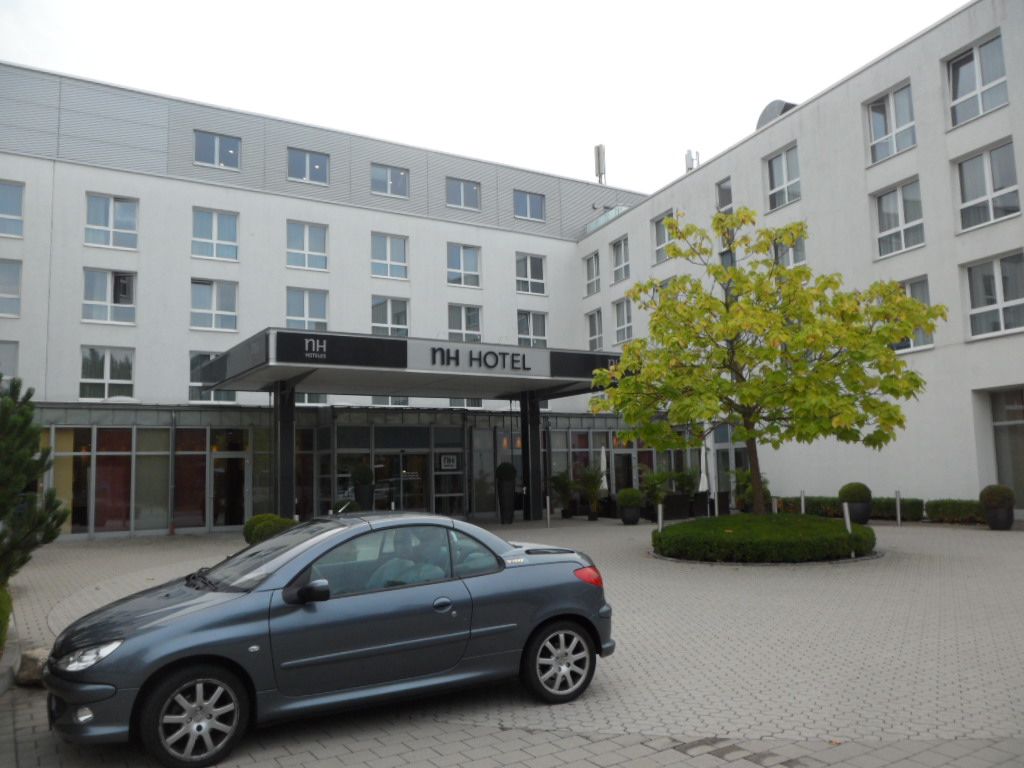 Exterior of NH Dornach Munich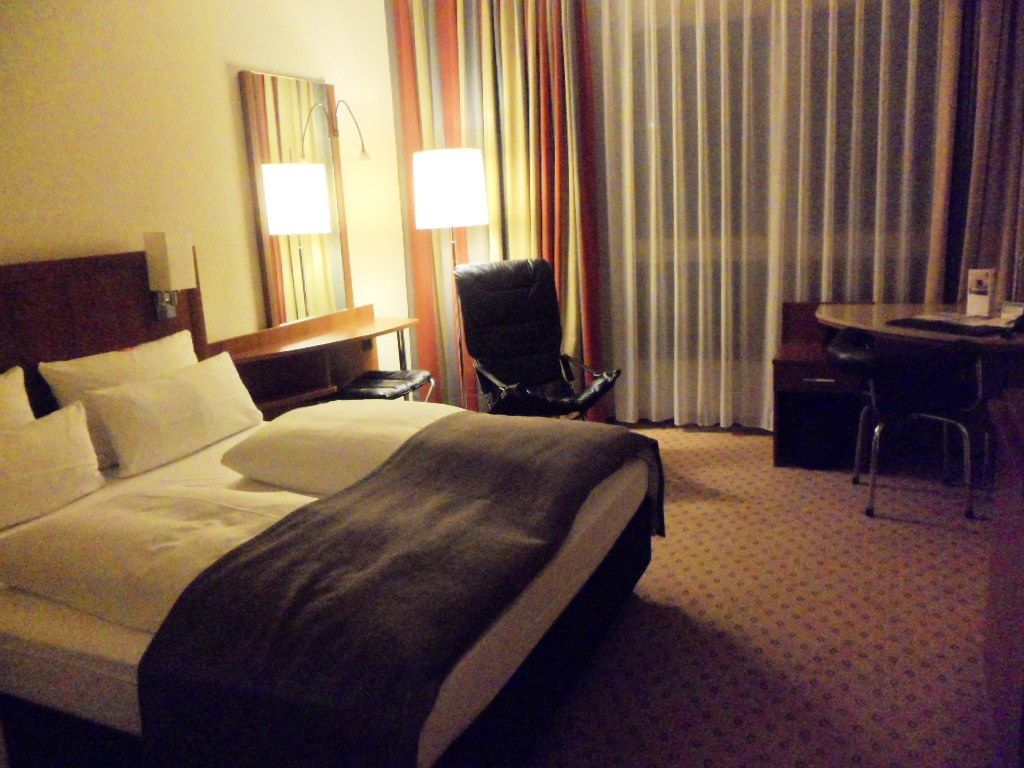 Standard Room at NH Munchen Dornach
The room was clean and spacious. The bed was also comfortable, giving Oktoberfest revelers a good rest to recharge for the next day. The was also a bath tub in the bathroom…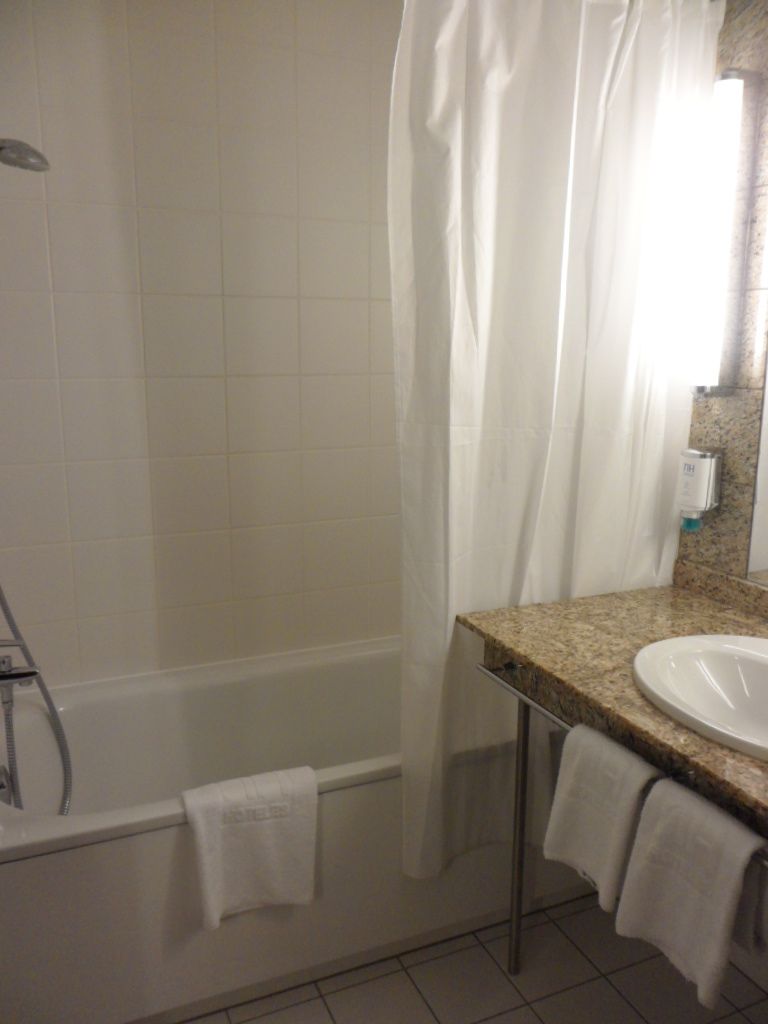 Bathroom @ NH Munchen Dornach
Again, the bathroom was clean and since the hotel does not have a swimming pool, the bath tub offers the choice of relaxing in the water in the comforts of your room. The hotel does offer a gym for those who would like to keep fit as well. Especially for those who feels guilty after the festivals…
All in all, the stay at NH Munchen Dornach was a good one. Given our limited choices at that point in time, we're quite glad that we're able to get a room here.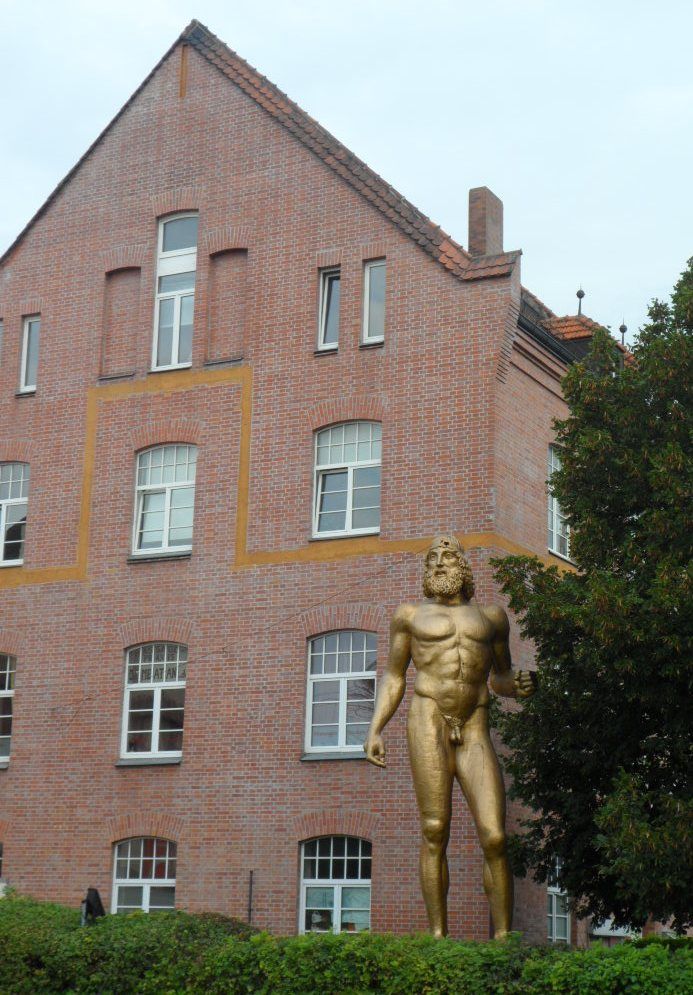 Statue on the way from Riem station to NH Dornach
Remember also that there is a short cut to the station right opposite the entrance of the hotel. Following this path will save you about 5 minutes as compared to walking along the main road to the train station. Yup, along the way you will see the above statue and you know that you have arrived at the train station!
If you enjoyed our content, "Like" us on Facebook Today!

For your convenience, we have arranged for the best hotel deals in Munich right here!
Let us know about your stay at NH Munchen Dornach the next time you're there!
Related posts: