The Old Town Square is the old city centre of Prague. It was at the old town square that the cross roads of several long distance roads met. Hence at that time, the old town square of Prague was known throughout the world in the 11th century and was also a market place.

360 View of the Old Town Square in Prague

View of Old Town Square at night
Today, the old town square of Prague is home to an array of pubs and cafes as well as major attractions such as the Astronomical Clock, Church of our Lady Tyn as well as the St. Nicholas Protestant Church.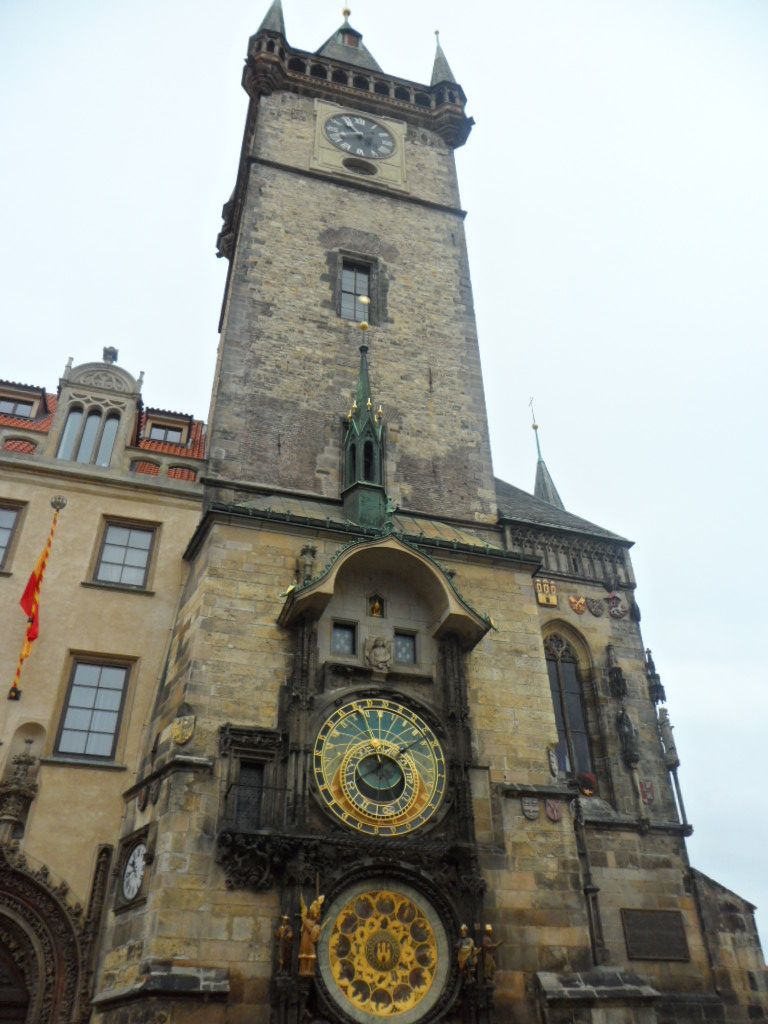 Astronomical Clock Old Town Square Prague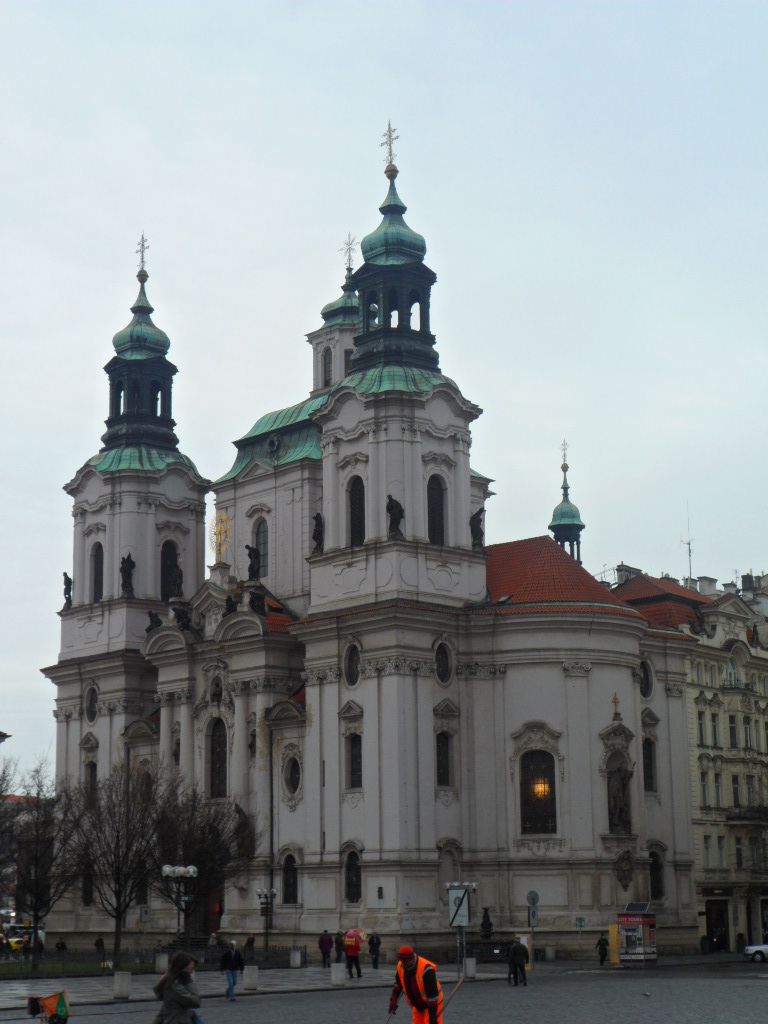 St. Nicholas Protestant Church Old Town Square Prague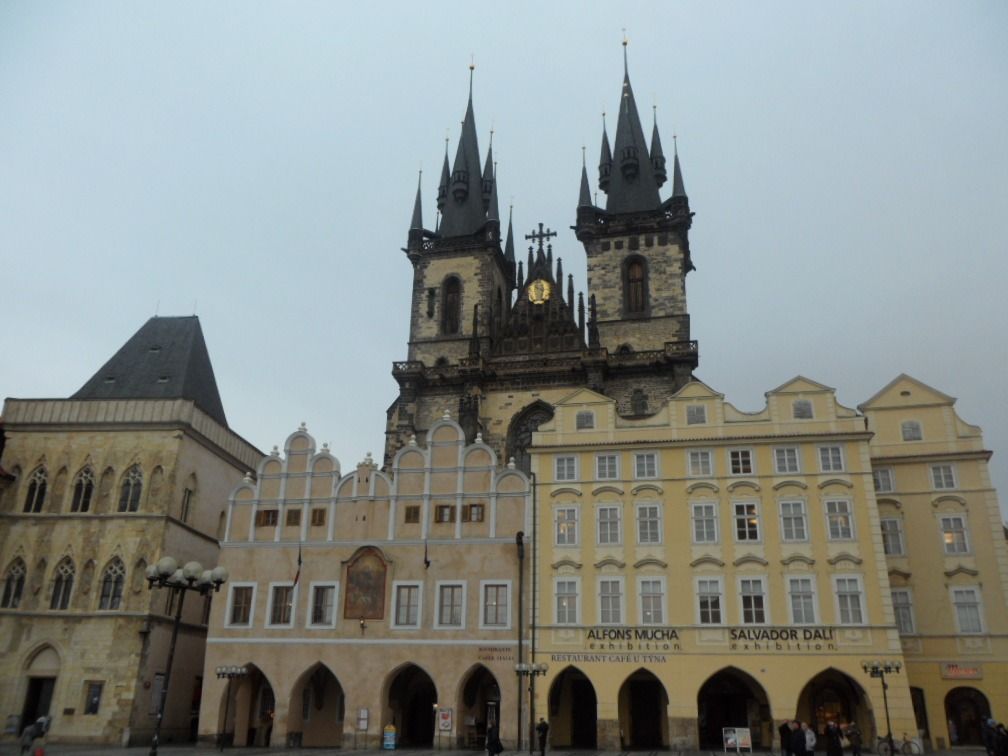 Church of our Lady at Tyn Old Town Square Prague
If you observe carefully at the towers of the church, you will notice that one of the tower is actually "fatter" than the other tower. Our guide – Monika, joked that the architect was tipsy that night and drew out the wrong measurements. The fact is that the "fatter" tower actually represents Eve (pregnant) while the thinner tower represents Adam.
The Jan Hus statue is located right in the centre of the Old Town Square. It was erected on 6 July 1915 to mark the 500th anniversary of the reformer's death.
You may also notice white crosses on the floor near to the astronomical clock. It represents the protestants that were executed during persecution.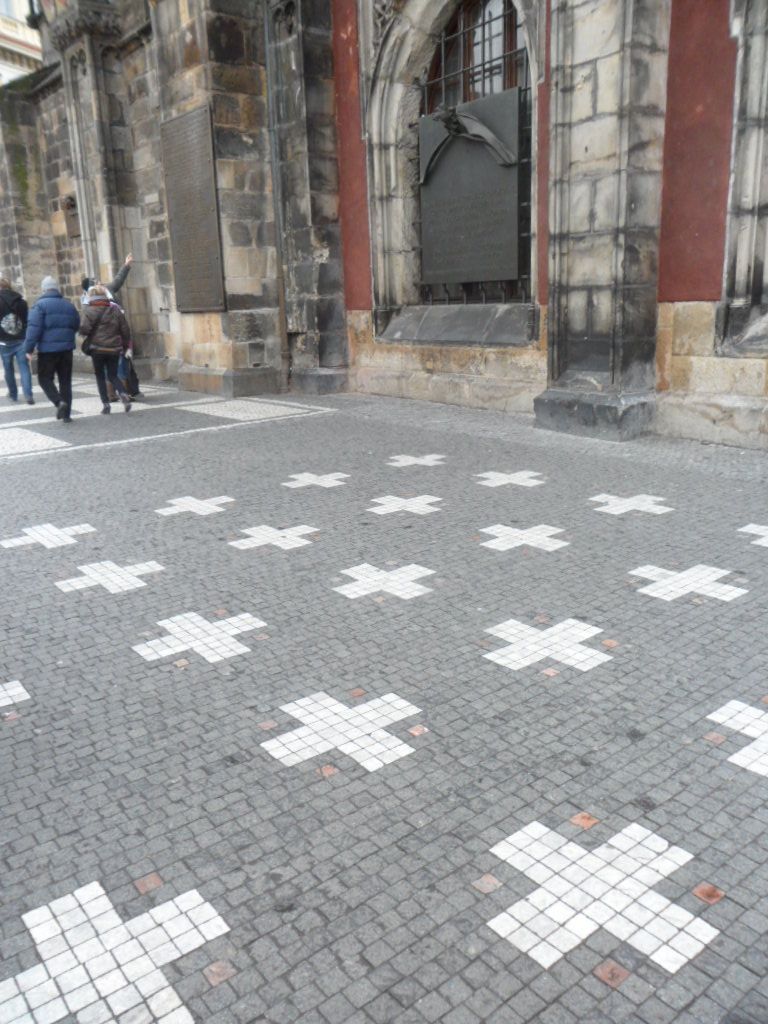 Crosses to represent protestants that were executed
Also, if you notice carefully, you'll see that the wall beside the Astrological Clock is actually partially "sectioned" off…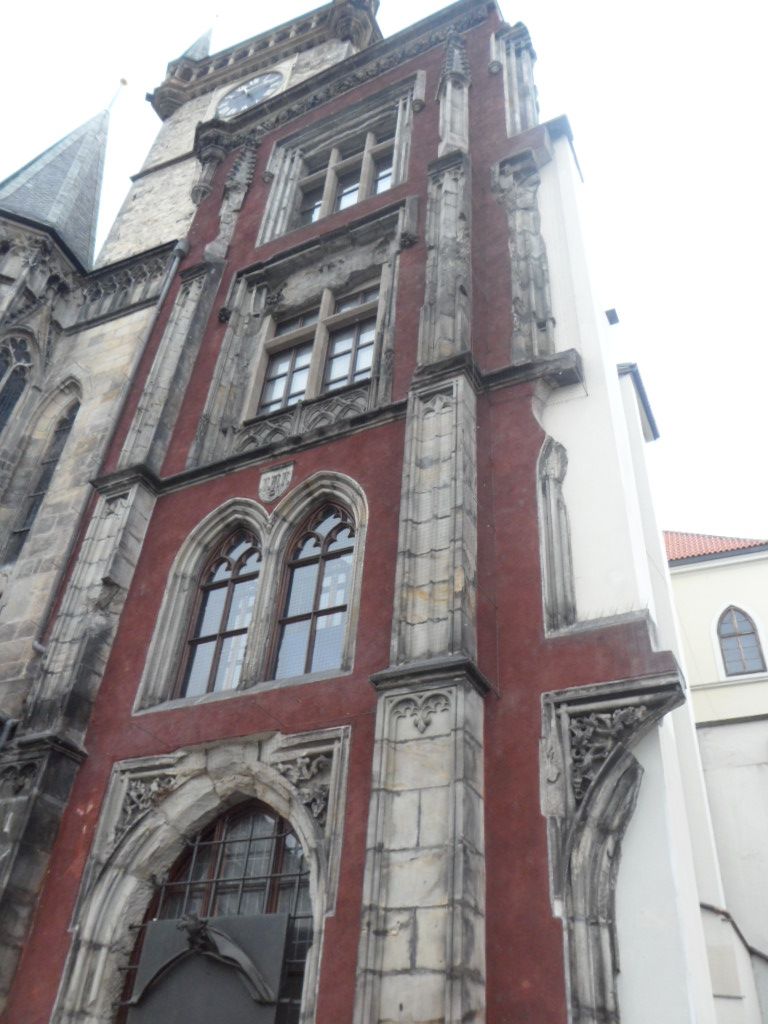 Wall that extended to St. Nicholas Church
This originally extended all the way to St. Nicholas Church. However, it was hit during WW2 and this is what remains of it today.
Another interesting fact about the Old Town Square is this building…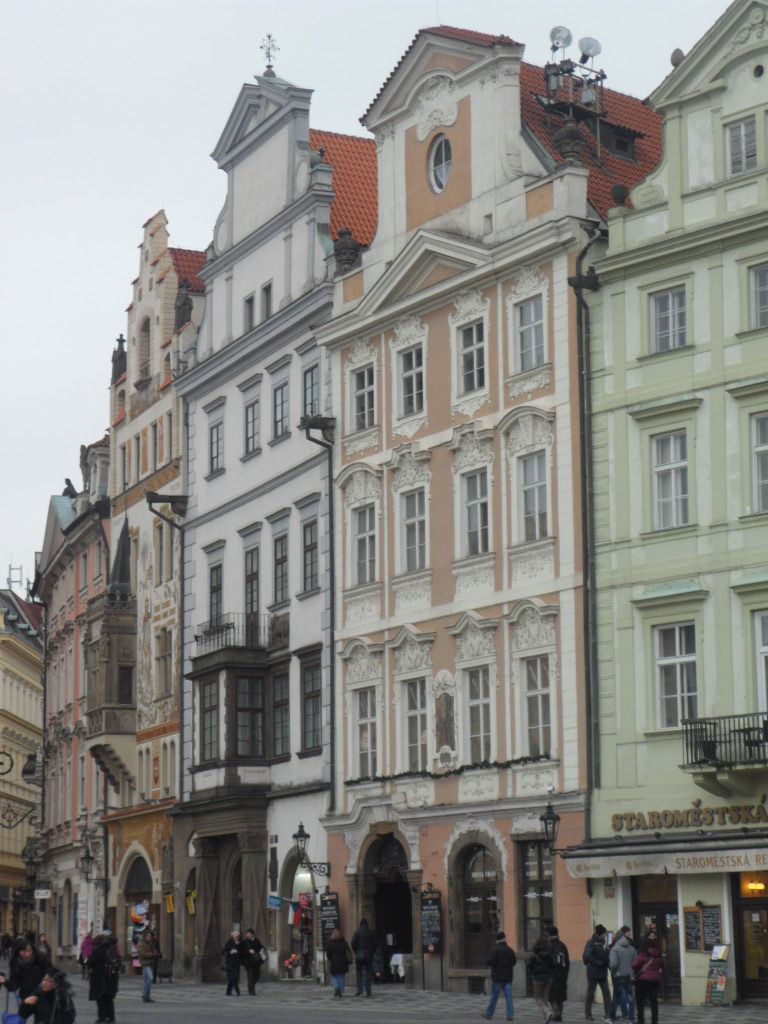 Building where Albert Einstein played violin
Referring to the blue and grey building, this was a place where Albert Einstein used to chill out when he was in Prague. He even played the violin there to show off! 🙂
There are actually so many things to do in Prague and especially in this Old Town Square, it is so full of rich history! Take time to discover them!
For your convenience, we have arranged for the best hotel deals in Prague right here!
If you enjoyed our content, "Like" us on Facebook Today!

Posts related to Prague Czech Republic
Top 6 Things to do in Prague and Attractions in Prague Czech Republic
Attractions and Things to do in Prague : Day 4-6 of Europe Trip
Attractions in Prague
Prague Castle – The most iconic architecture in Prague
Petrin Hill via the Funicular – Amazing View of Prague and Hall of Mirrors Awaits
Municipal House Prague – Enjoy a cuppa at Kavárna obecní Dům while reveling in the arts
Wenceslas Square Prague – Shopping , Dining , Cinemas and more
Charles Bridge Prague – Beautiful Architecture with Stories and Legends to Tell
Old Town Square Prague – History, Astrological Clock and more
Astronomical Clock Prague – Work of A Genius
Hotel that we stayed in Prague
Hotel Roma Prague Czech Republic – Great room at an excellent price
Related posts: