Park City Hotel Central Taichung 成旅晶贊飯店 (as the name suggests) is located conveniently just 8 minutes walk away from the Taichung Train Station. If you walk at our pace (and stride), you'll probably be there is 6 minutes :p Thanks to the good folks at Park City Hotel Central Taichung, we were hosted for our stay at Taichung here…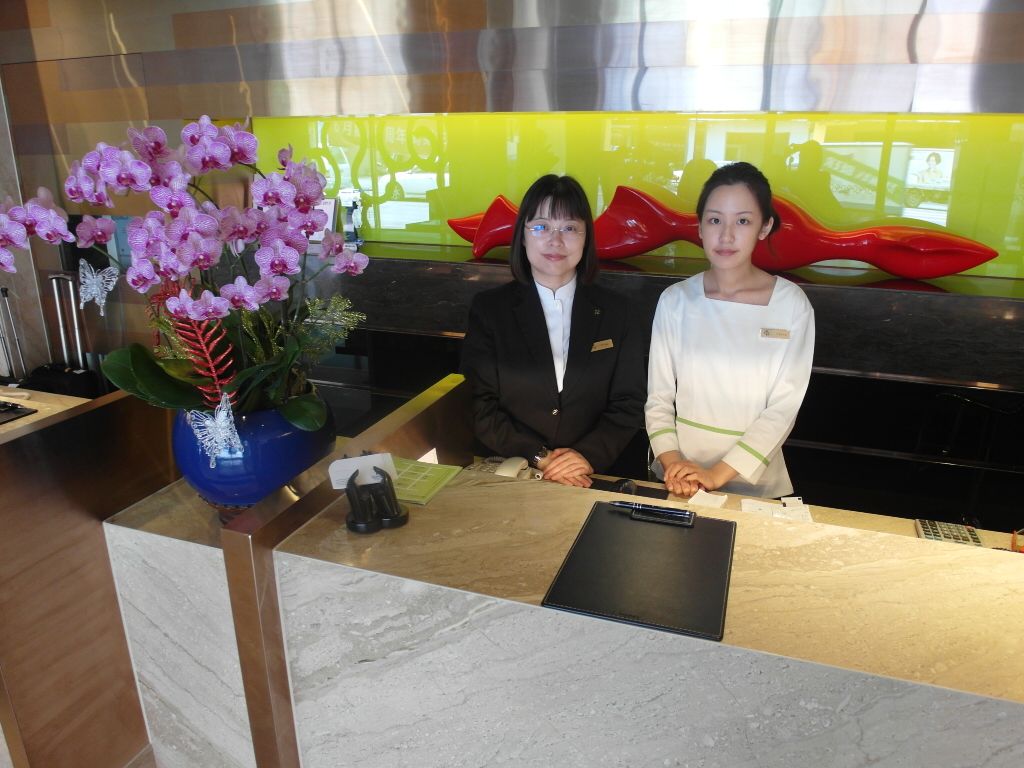 Our receptionists at Park City Hotel Central Taichung
The usual check in time at Park City Taichung is 3pm but we were about 2 hours early this time. But since it was hot in the summer afternoons of Taiwan (34 degrees! can you believe it?!), we decided to just chill at the lobby and surf the net. By the way, wifi is complimentary for guests and we were also served water as we enjoyed the A/C and comfort at the lobby. But soon (less than 30 minutes later), we were informed that our room was ready, guess that's great service right there at the start of our stay at Park City Hotel Taichung!
Park City Hotel Central Taichung Double Room
As we entered into our room at level 10, there was a really inviting vibe and here's the video for you to check out our room at Park City Taichung…

Video Tour of King Sized Bedroom at Park City Taichung
As we continued to explore our room, we found several things that we really liked…
1. Taichung City View. There was a view of the city of Taichung which gives you an additional feel of "space" in addition to the spacious double room. There are also comfortable chairs by the window for you to enjoy the views while chilling in the room!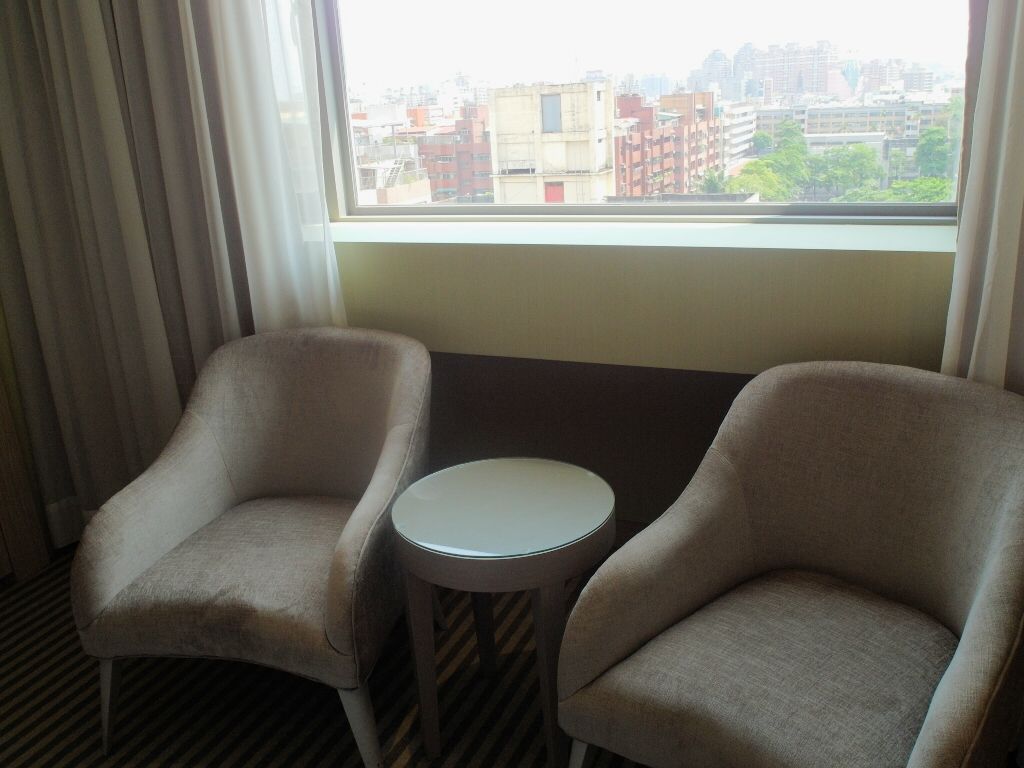 Taichung city view by the window with comfortable chairs
2. Sun cakes. As a small welcome gesture, there were sun cakes (aka 太阳饼) placed in our room which was timely for our afternoon snacks! We enjoyed it over the in-room coffee plus the pumpkin chiffon cake which we bought enroute. A heavy afternoon snack huh?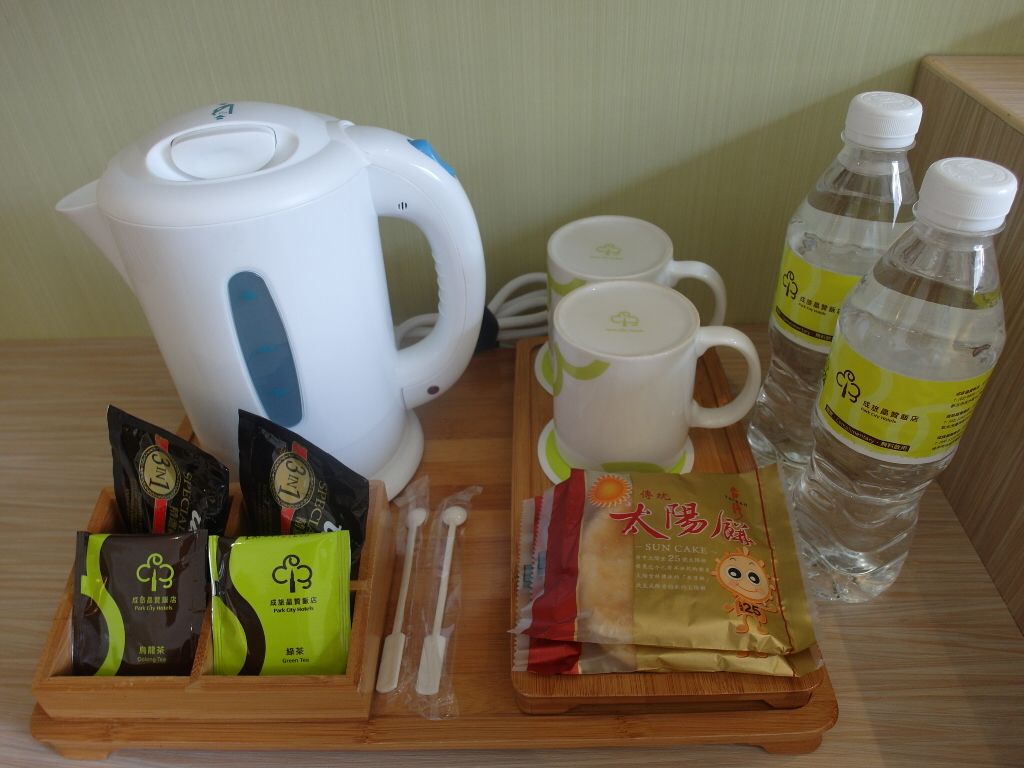 Sun cakes and coffee/tea selection provided in the room
3. Bath tub with TV view! What we really enjoyed most was this…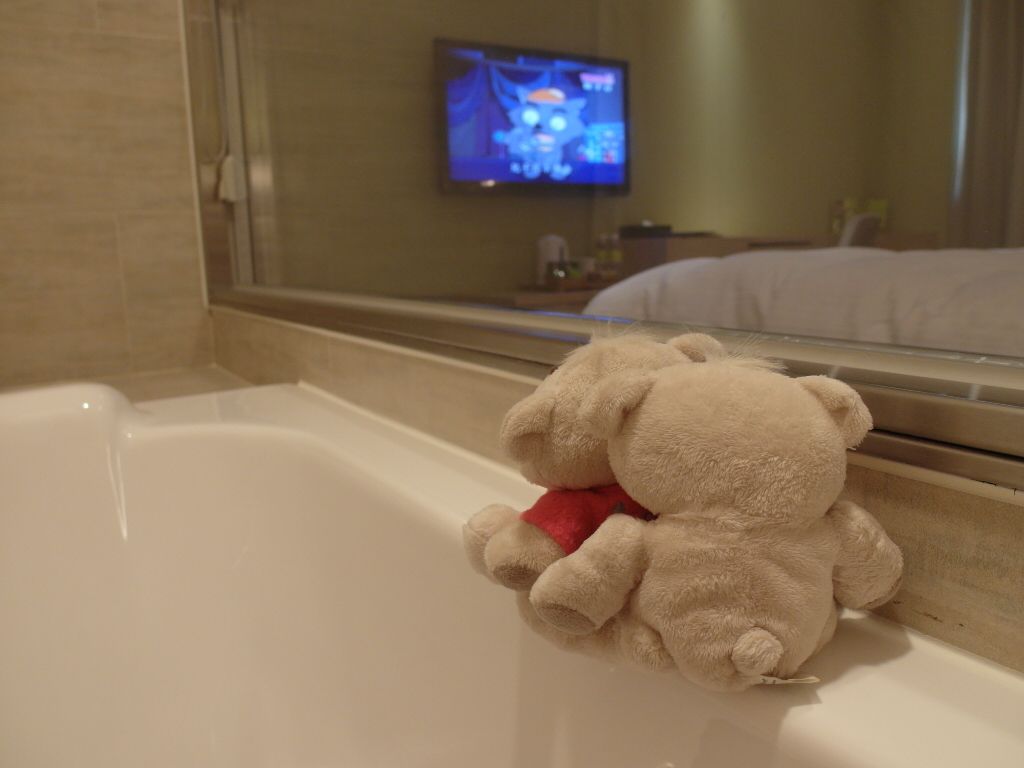 2bearbear enjoying TV while soaking in the bath tub!
There was cable TV (we actually caught Sherlock Holmes season 2 on BBC channel) and we were able to enjoy the shows while relaxing in the bath tub, all in the privacy of our own room! Certainly a luxury that you don't usually enjoy for Taiwan hotels. A great resting sanctuary as well, especially after a long day of walking and sight seeing 😉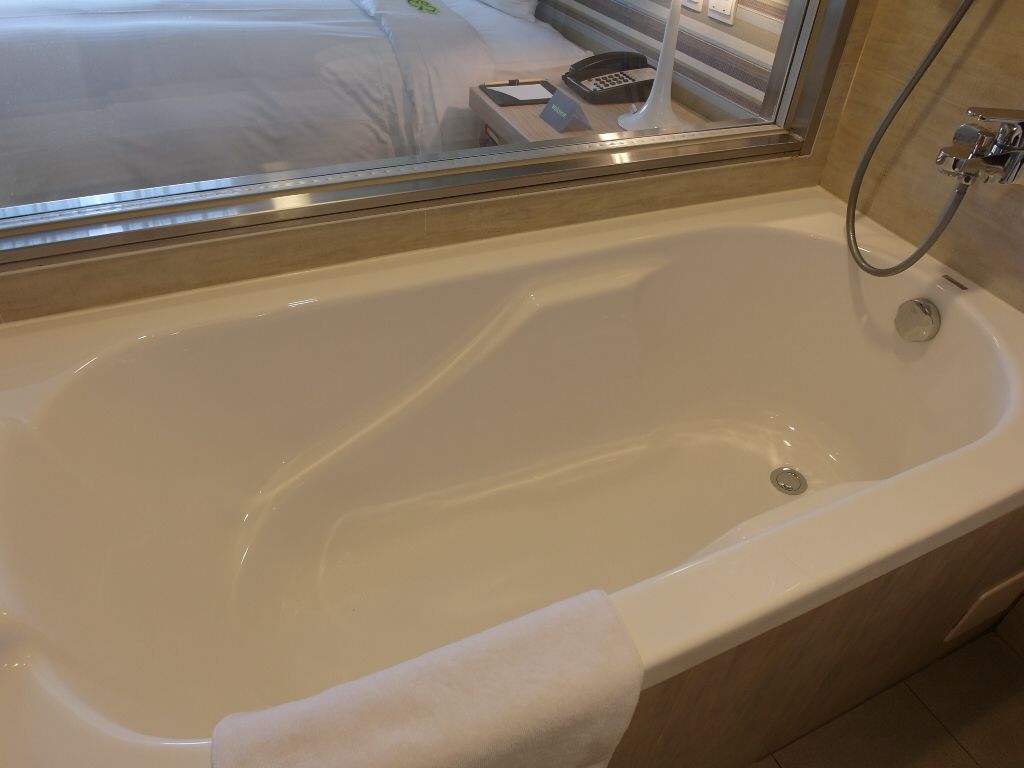 Huge bath tub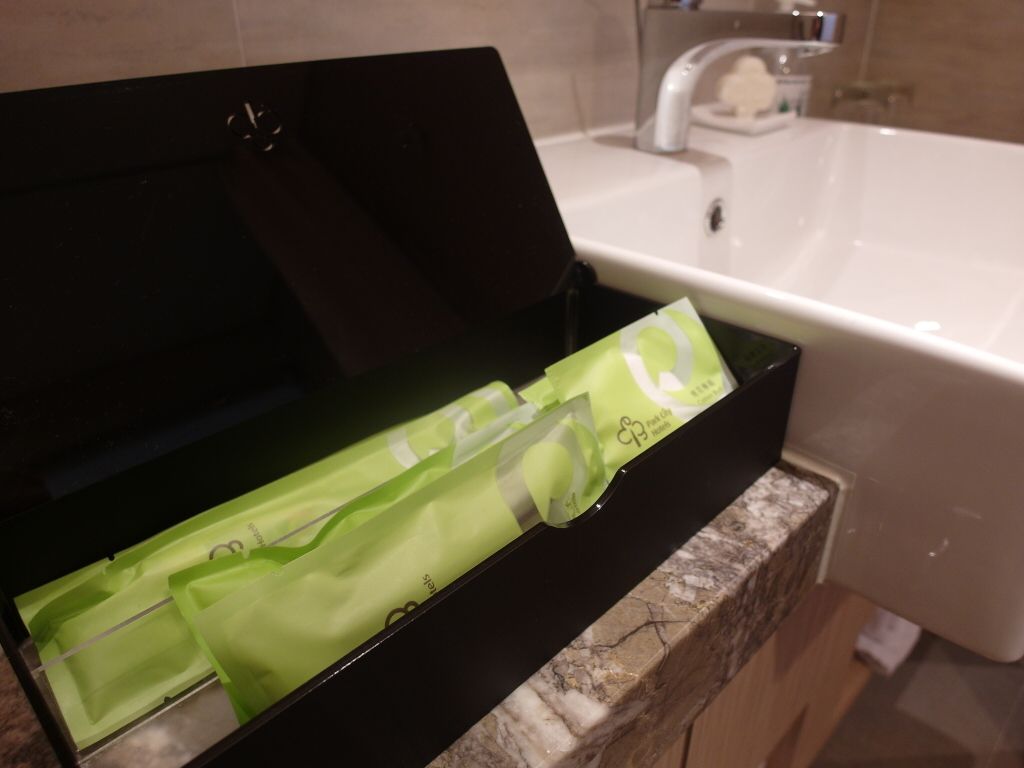 Well-stocked toiletries and amenities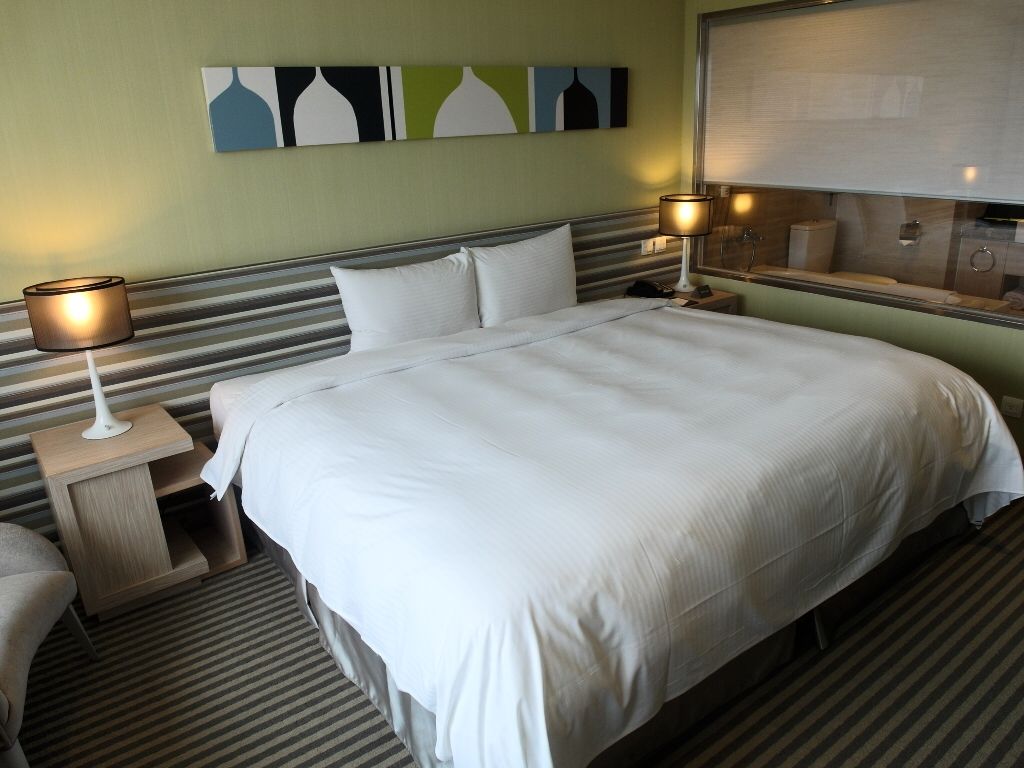 HUGE King-sized bed with view of the bath room
Facilities of Park City Hotel Central Taichung
Most of the facilities are located at level 3 of the hotel which includes a gym, business centre as well as a complimentary laundry area…

Lift directory showing restaurant at level 2 and facilities at level 3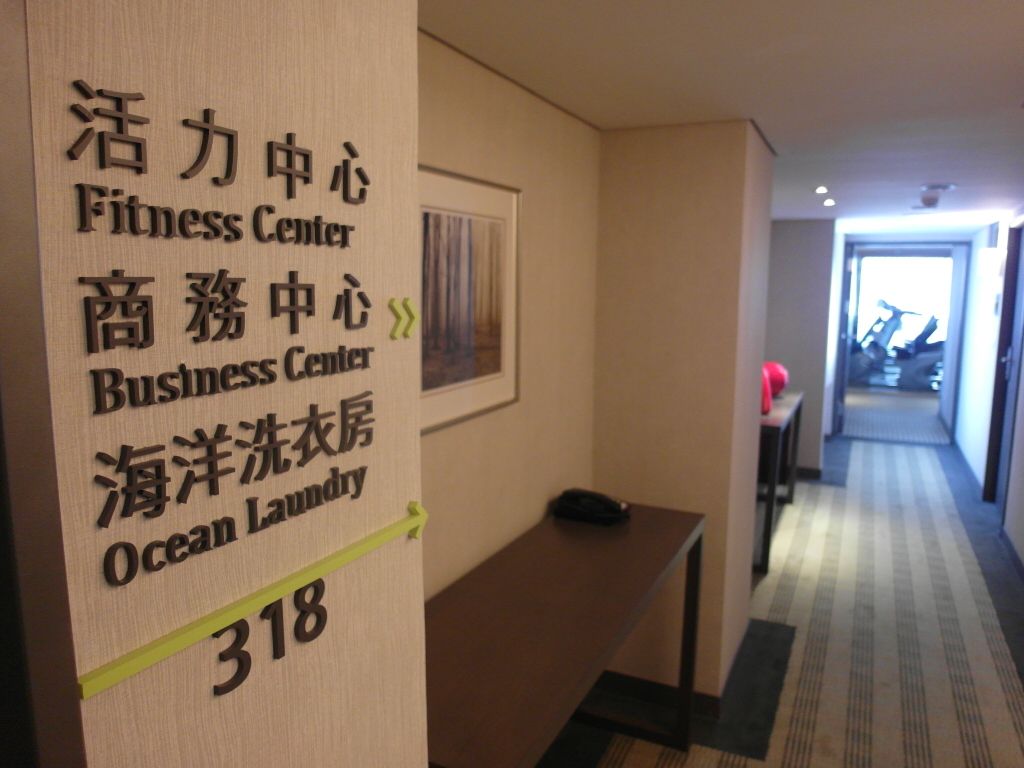 Fitness Centre, Business Centre and Ocean Laundry at Level 3 of Park City Hotel Taichung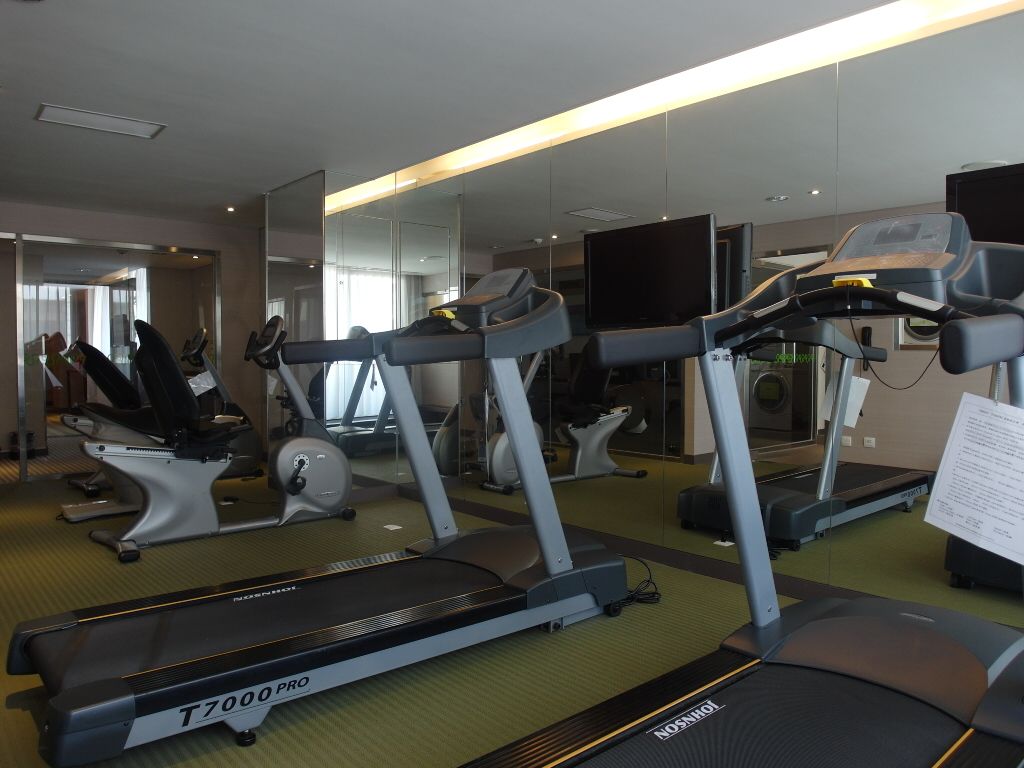 Gym that allows you to watch cable while you work out!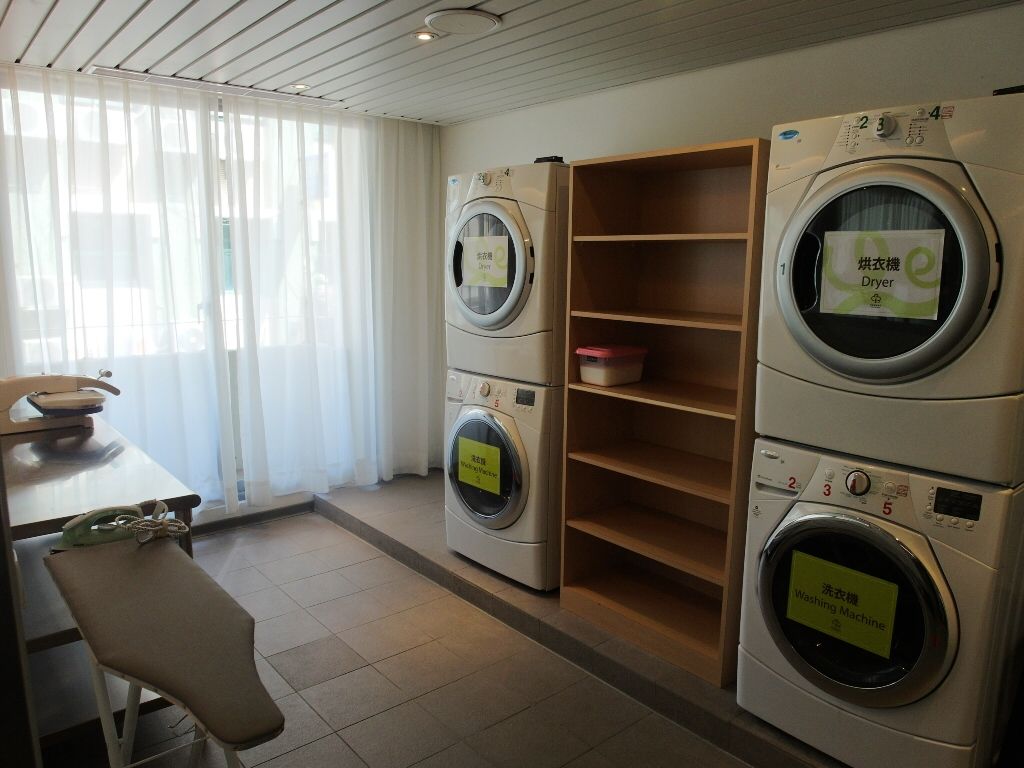 You can wash, dry and iron your clothes at the Ocean Laundry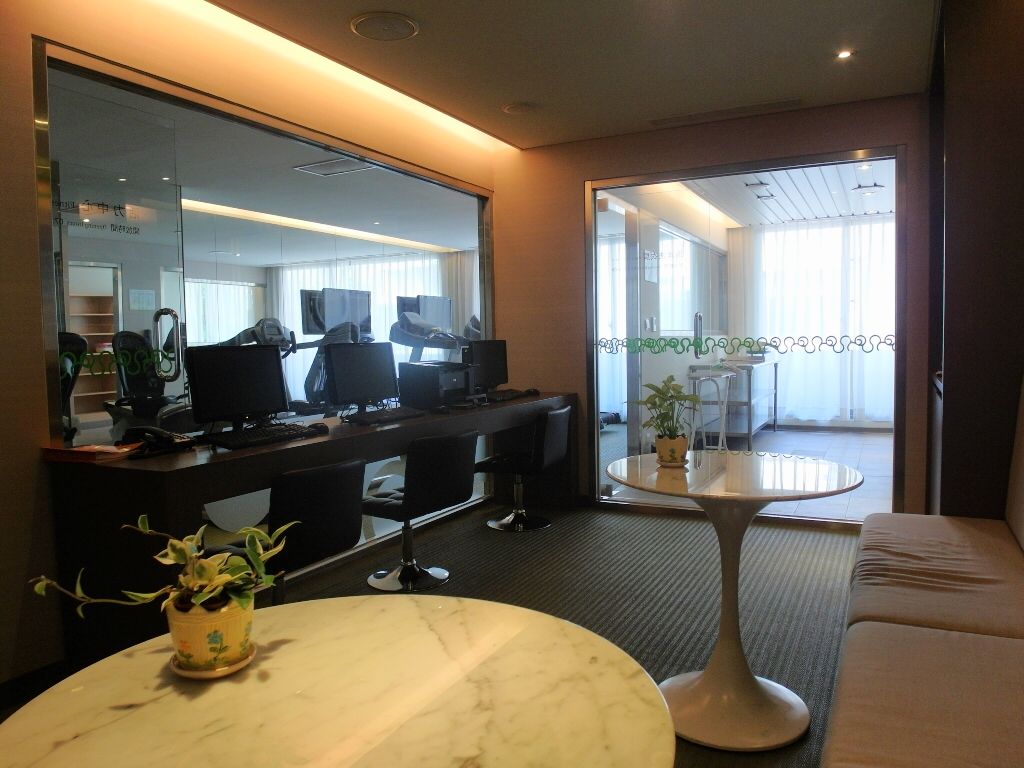 View that shows the business centre next to the fitness centre and Ocean Laundry
Breakfast at Park City Hotel Central Taichung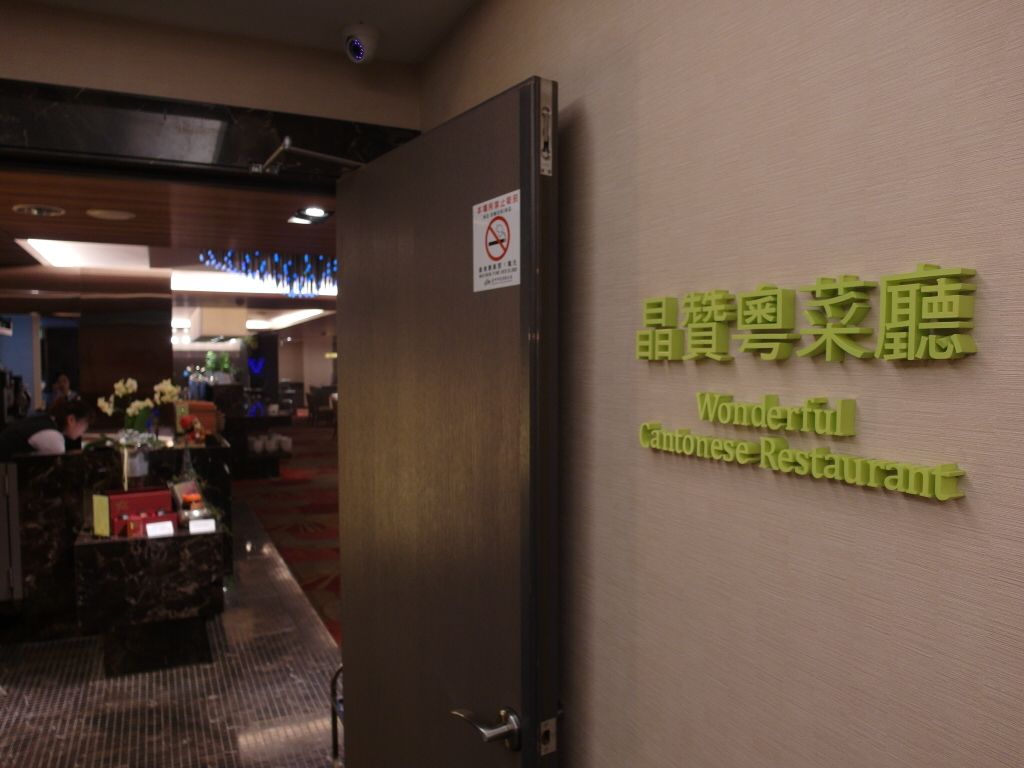 Breakfast at Wonderful Cantonese Restaurant on level 2
Breakfast is served daily from 630 to 930am at the Wonderful Cantonese Restaurant at level 2 of the hotel. The restaurant is actually ultra spacious and there are also window seats overlooking the streets at the side which sort of reminds us of the restaurant at Intercontinental Hotel Warsaw – which reminds us of the "live" harp playing for breakfast!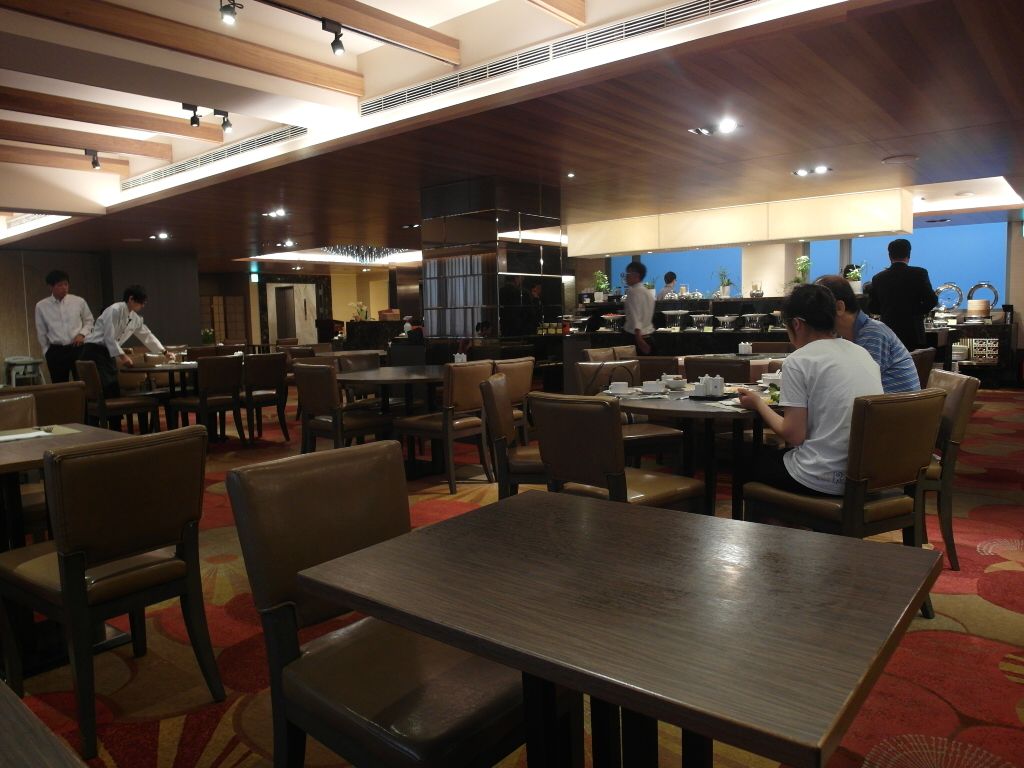 Spacious interior of Wonderful Cantonese Restaurant
We thoroughly enjoyed the breakfast on both days at the restaurant. The variety was good with a slant towards western styled breakfast which is great for business meetings and conferences held at the hotel. Do try out the braised pork rice with egg and dim sum which includes the brown sugar buns! And here are the offerings for breakfast at Park City Hotel Central Taichung…Btw, the variety is really good, so enjoy this extensive pictorial review of the breakfast!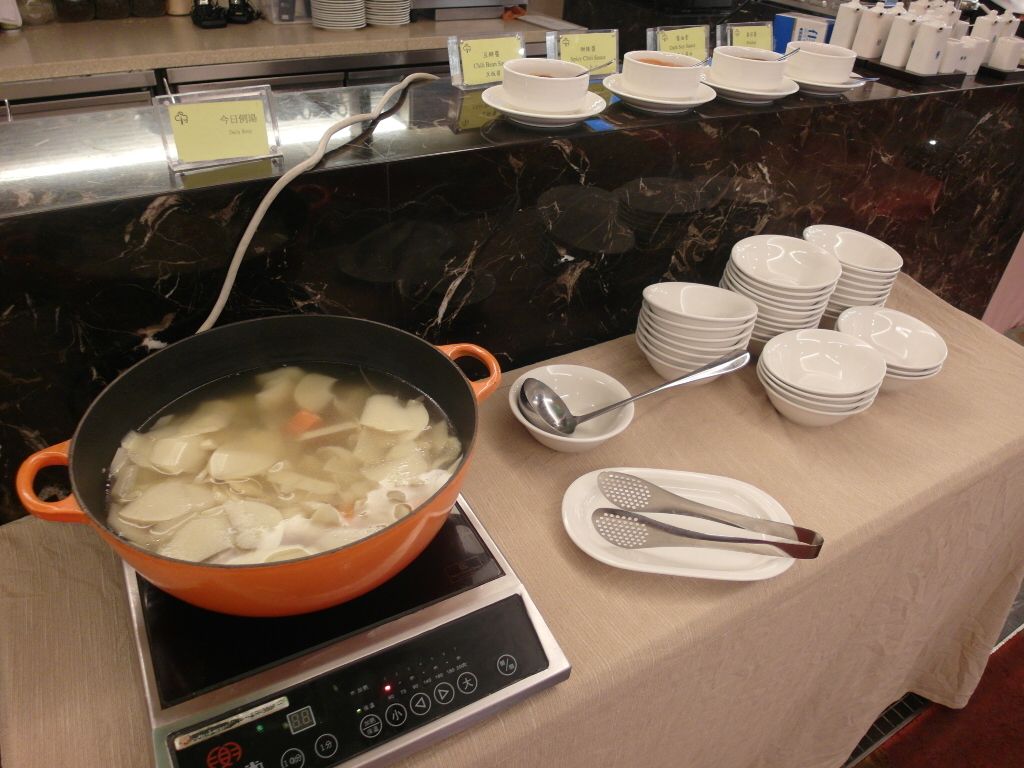 Daily soup at the entrance of Wonderful Cantonese Restaurant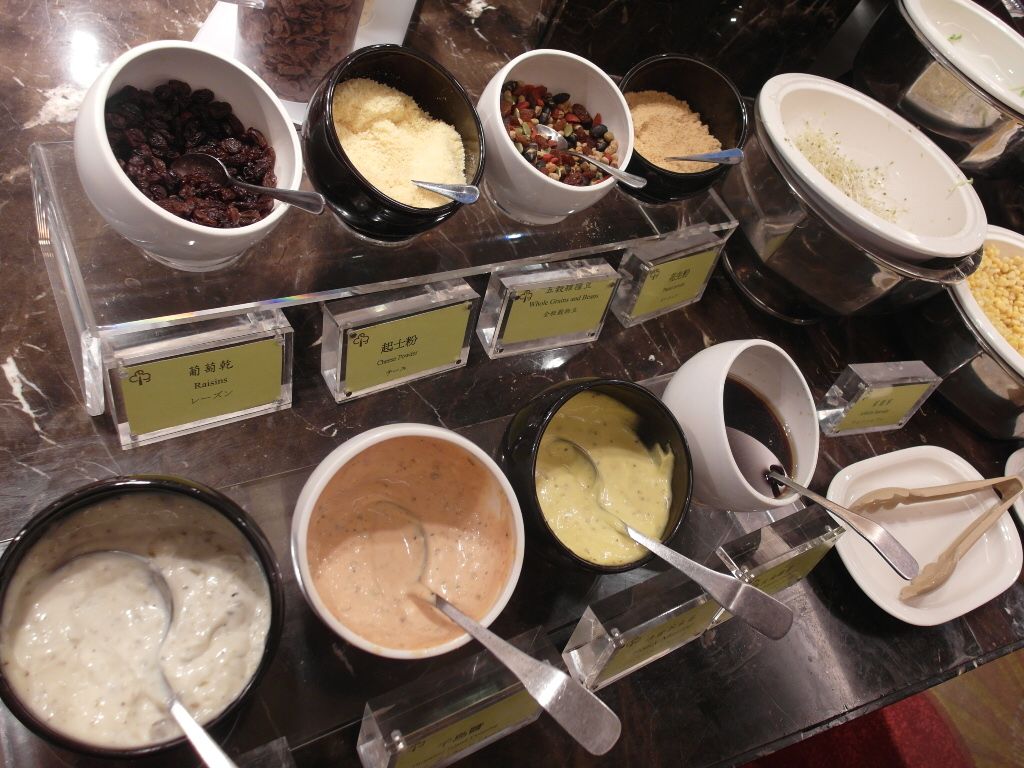 Salads and the various dressings and condiments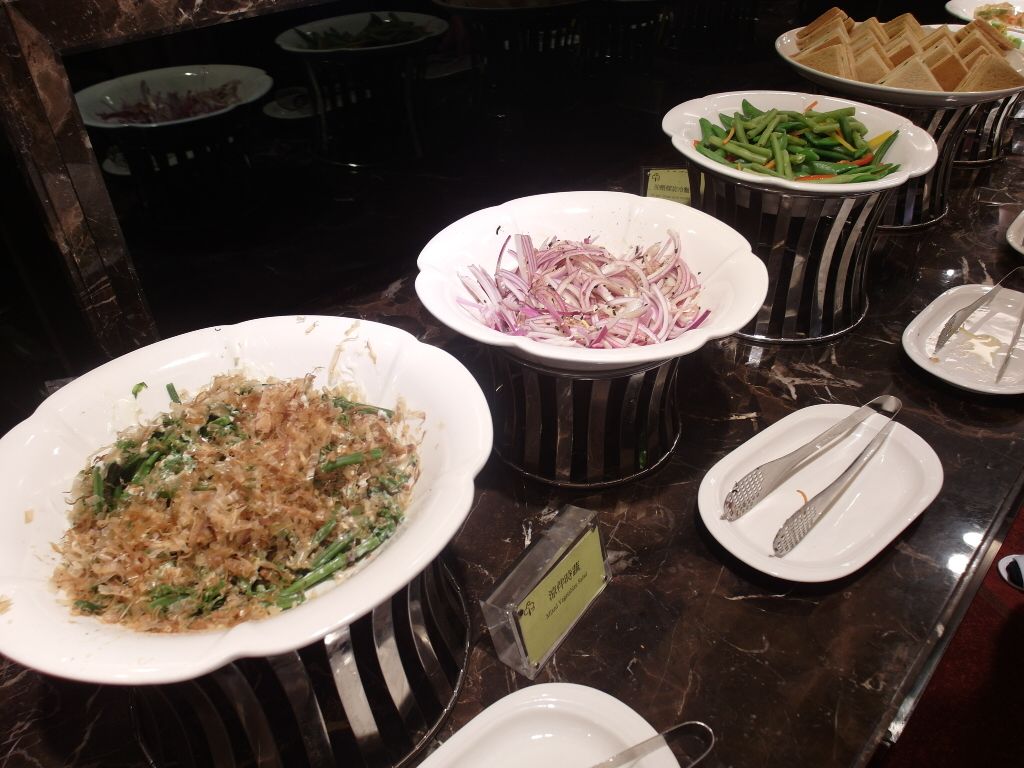 Selection of cold dishes

Not forgetting the kids with the inclusion of breakfast cereals

Selection of breads buns porridge and hot soy milk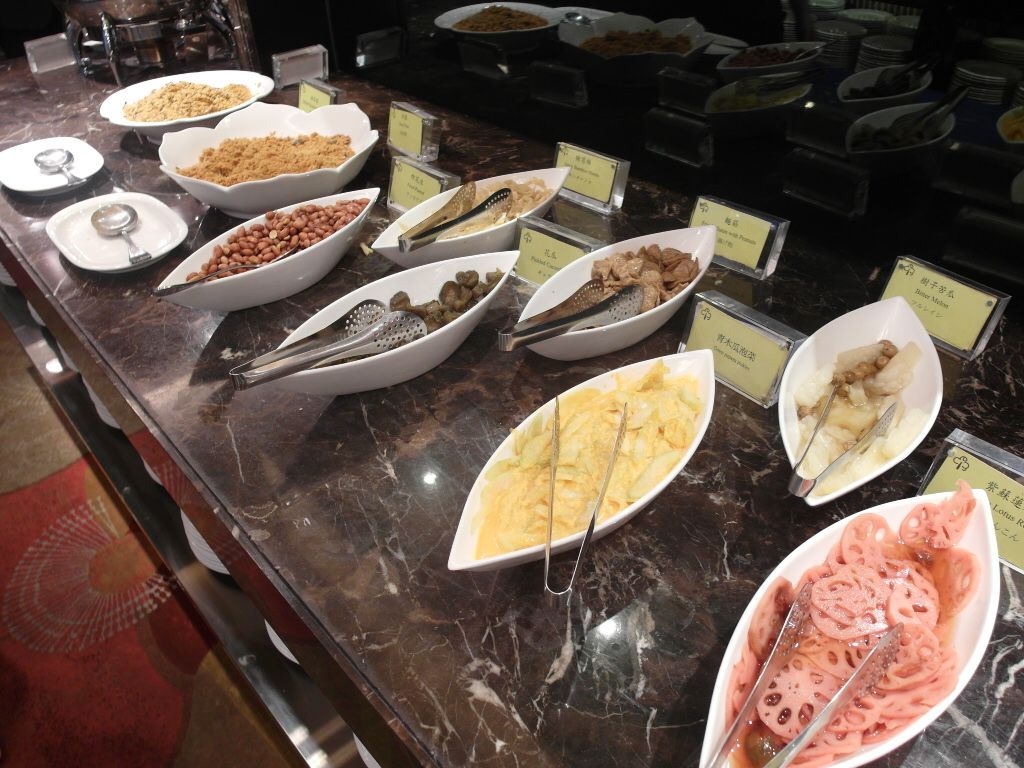 Condiments for the porridge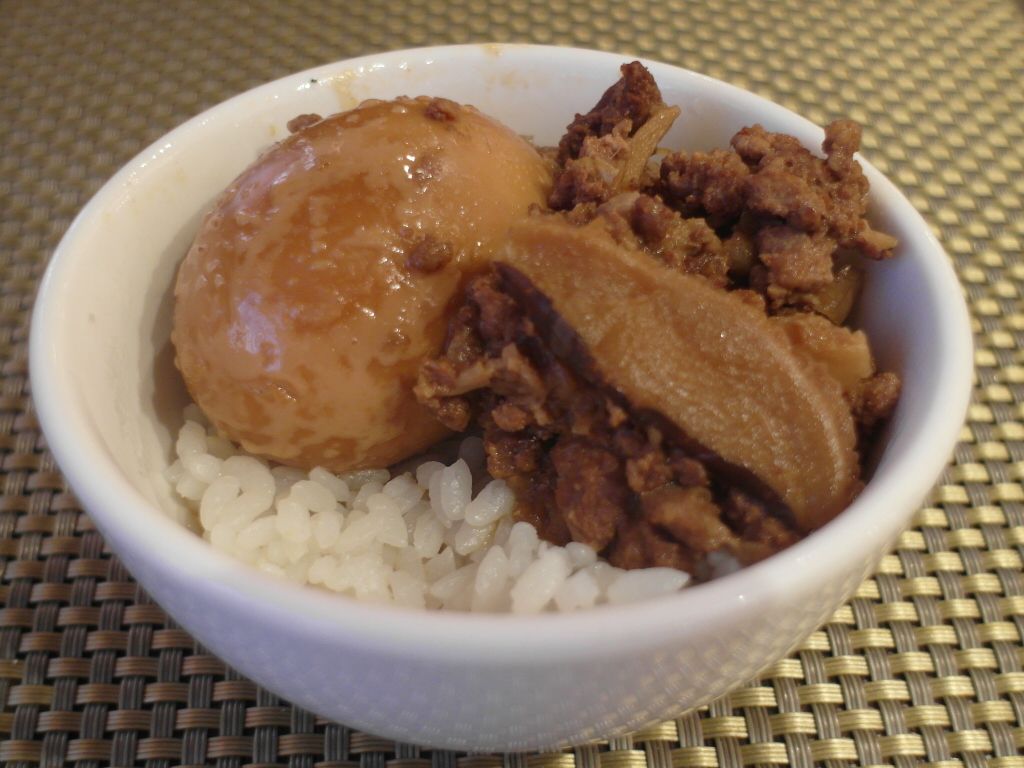 Or you can have the braised pork with porridge which tastes just as good as well!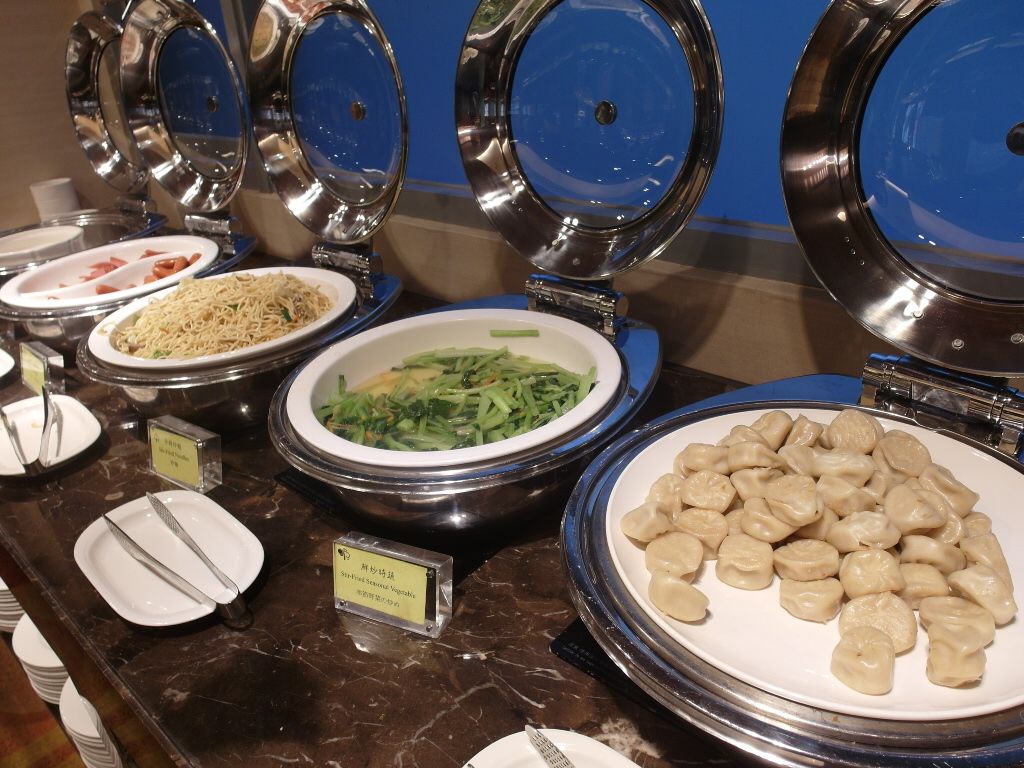 Hot asian dishes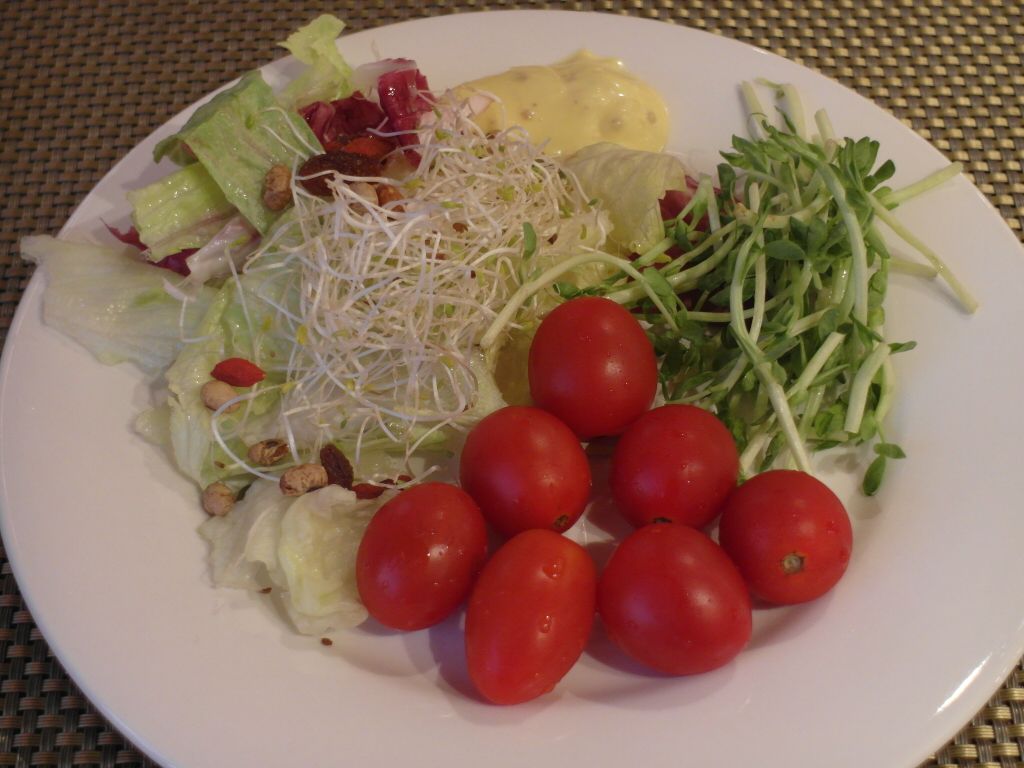 Don't forget your daily intake of vegetables…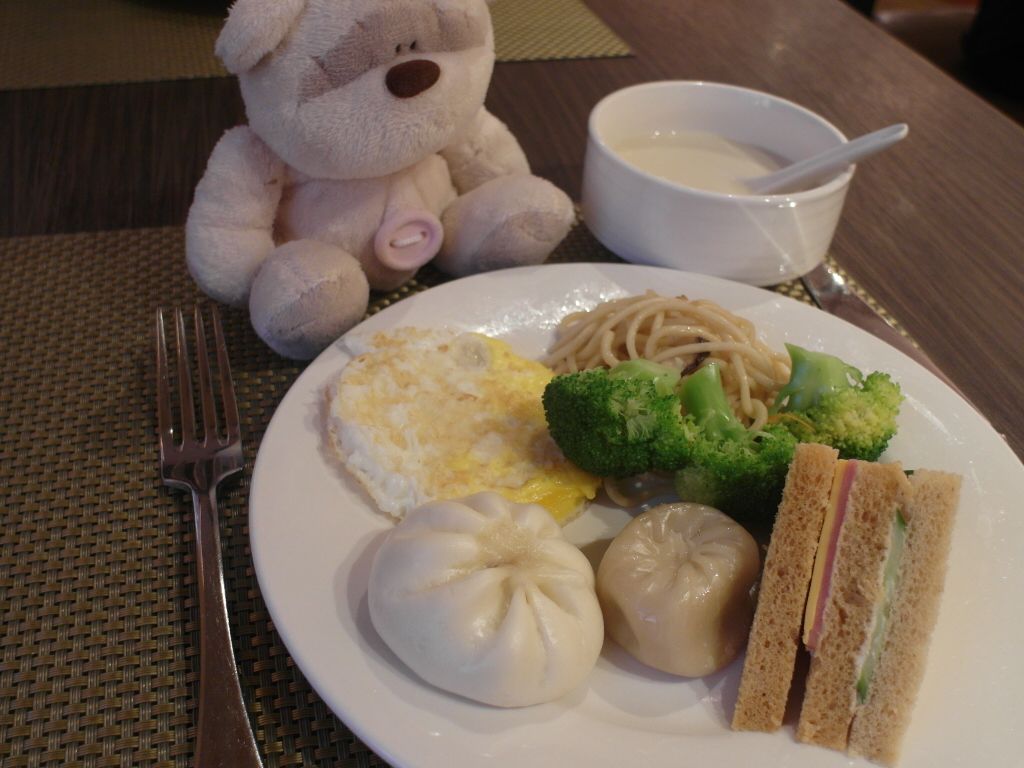 Kate with her yummy breakfast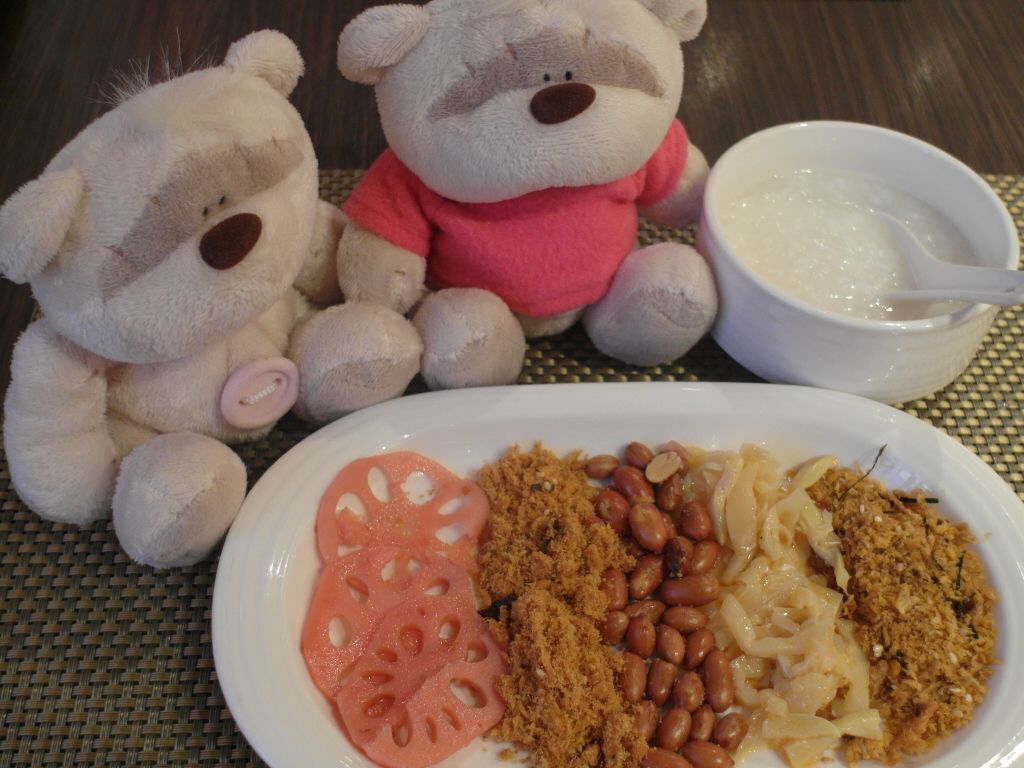 2bearbear with the pretty arrangement of condiments for porridge
In and around Park City Hotel Central Taichung
Park City Hotel Central Taichung also offers a great base for you to visit the following attractions…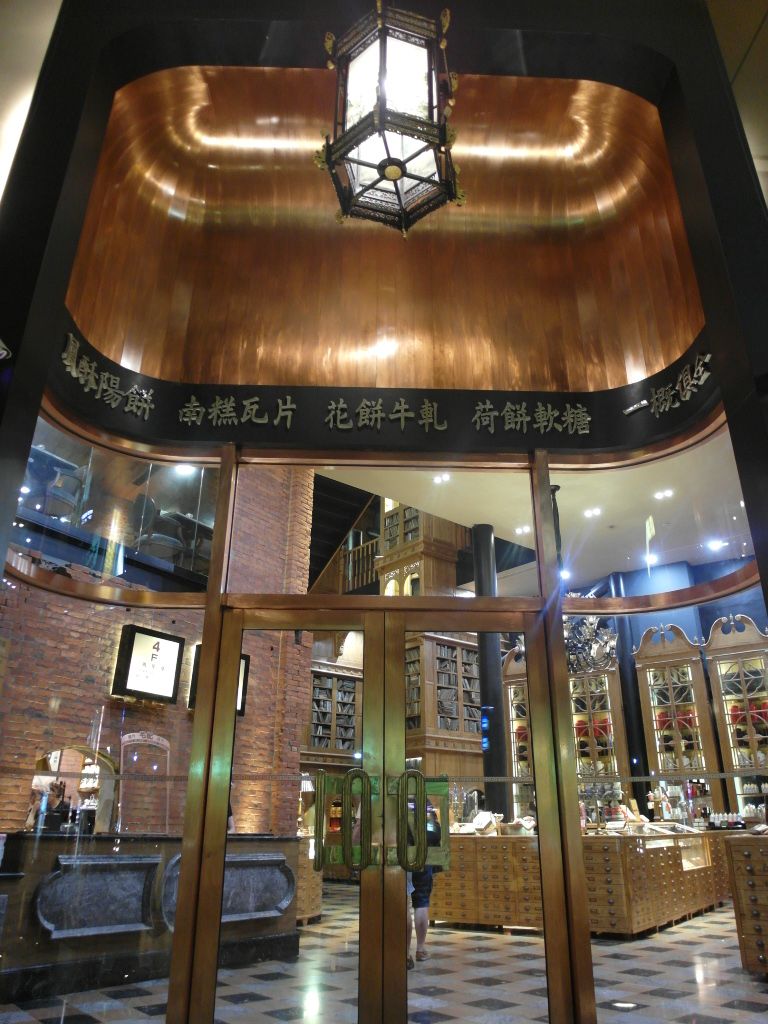 Miyahara 宮原眼科 (Offering Taiwanese gifts, ice cream and tea)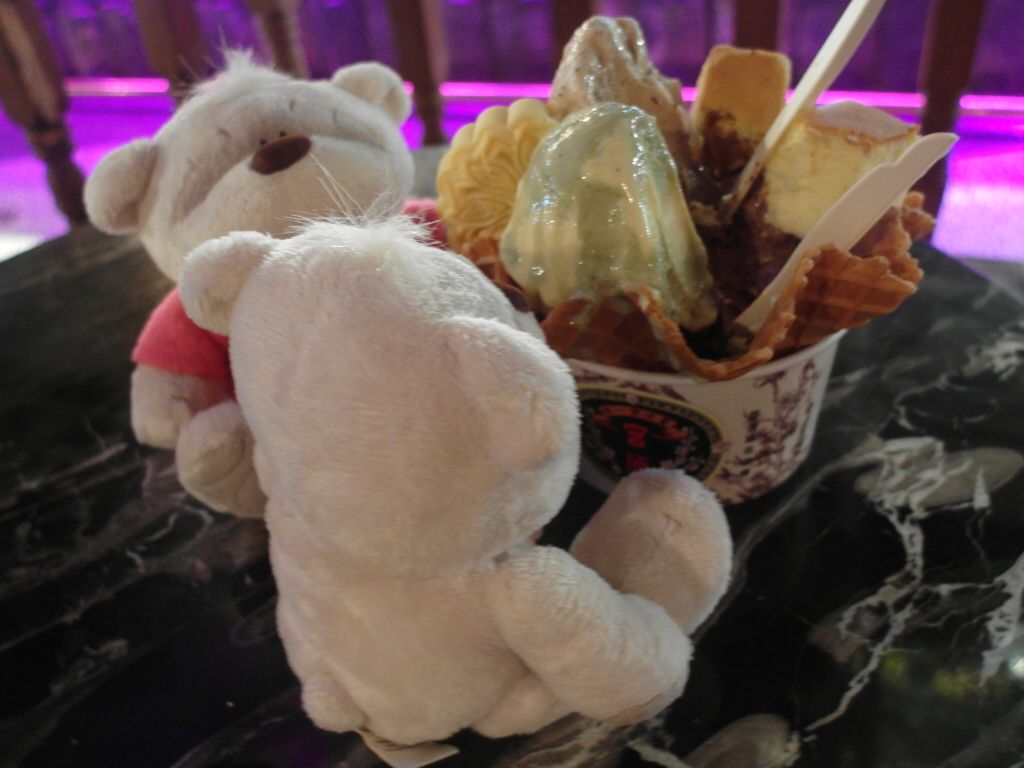 Ice cream at Miyahara's branch (第四信用合作社) at 72 Zhong Shan Road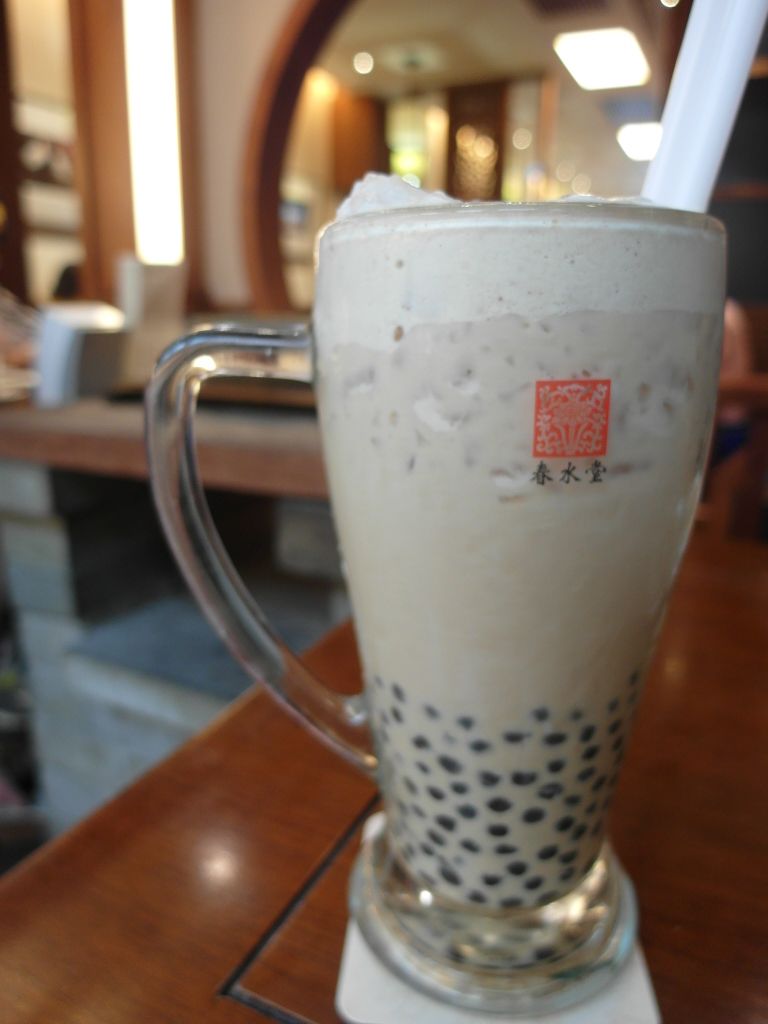 Original bubble tea at Chun Shui Tang 春水堂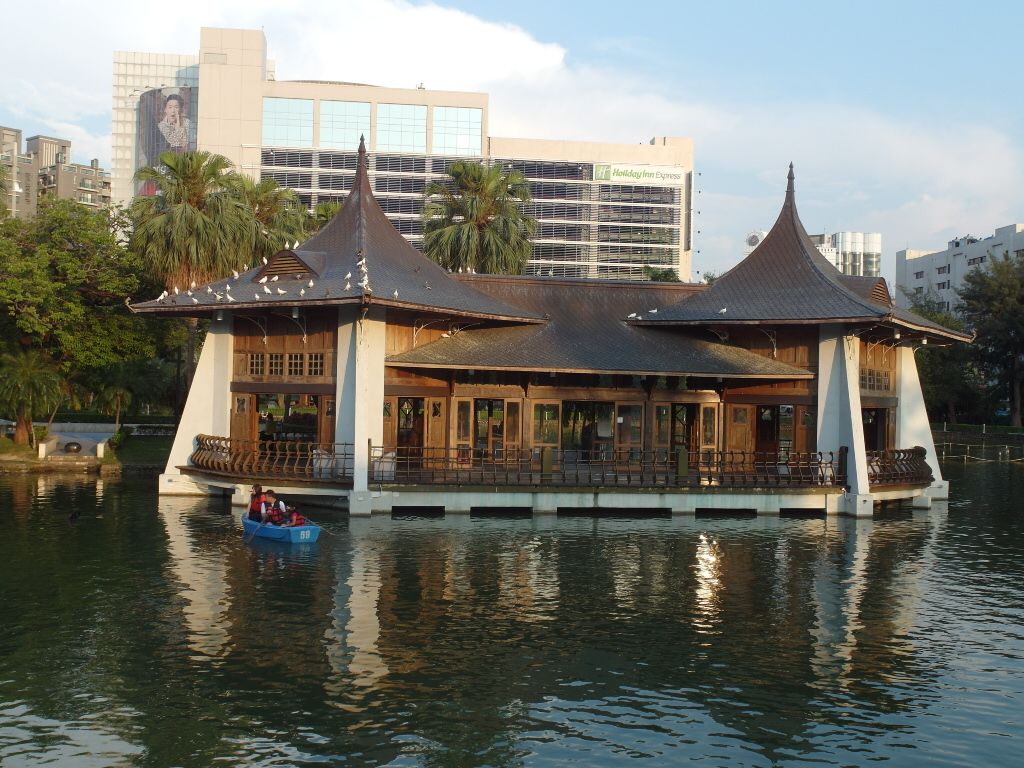 Relaxing at Taichung Park – Lake Heart Pavilion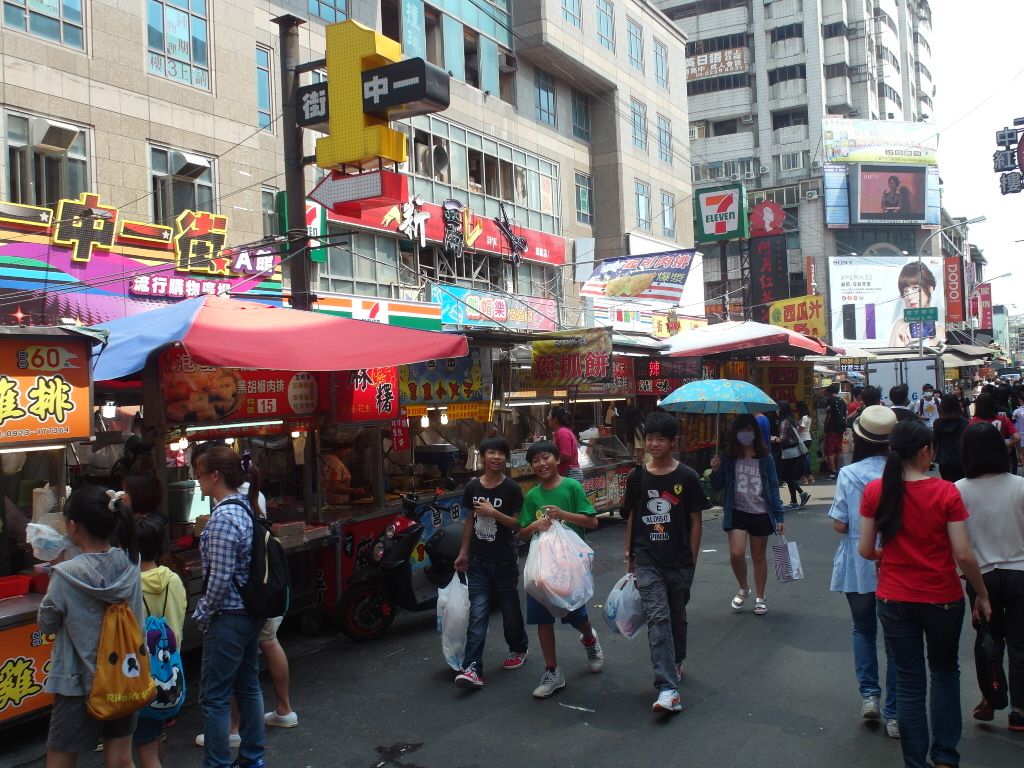 Yichung Shopping Street 一中街商圈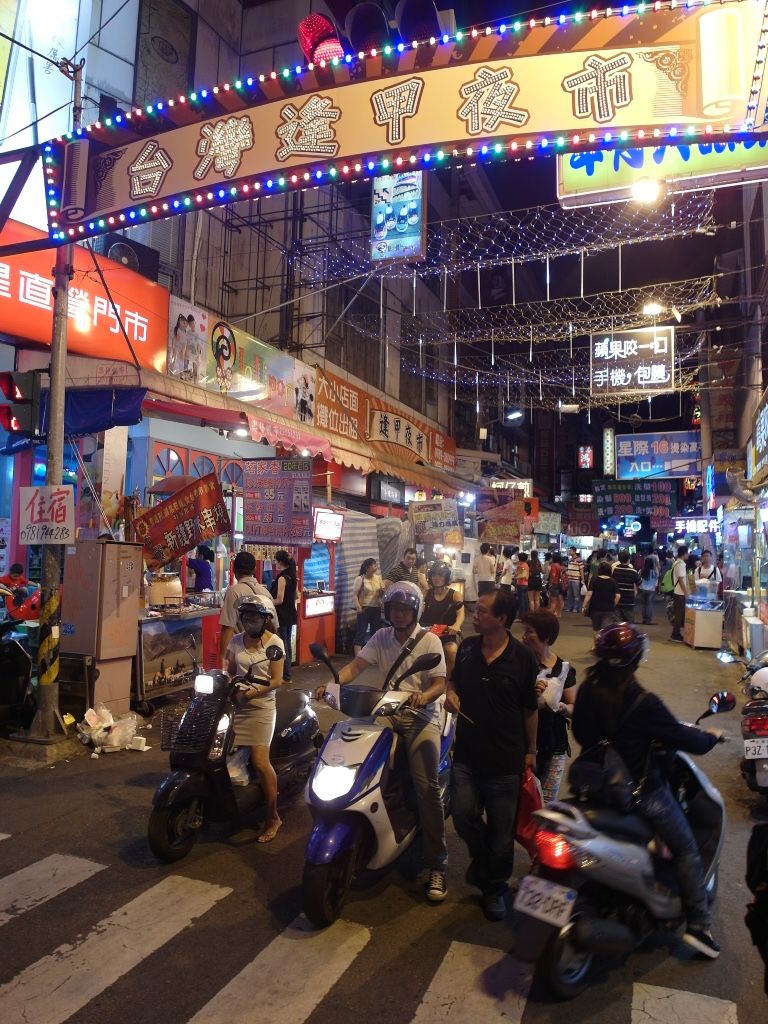 The famous Feng Chia Night Market 逢甲夜市- An hour away by bus
How to get to Park City Hotel Central Taichung

Map from Taichung Train Station to Park City Hotel Central Taichung
As you can see from the map, it is relatively easy to get to Park City Hotel Taichung from the Taichung Train station. It is just a 9 minutes (or less) walk by going along Zhong Shan Road (walking past Miyahara enroute) and then making a left turn along Jiguang Street.
As simple as that!
To sum up, we take a look at our BASIC FACTOR and the score for Park City Hotel Central Taichung, is a 3.5!
B – 1. A bath tub with view of the TV? Just about as good as it gets!
A – 0.5. Ambience was welcoming.
S – 1. Service was prompt and we were arranged for early check-in while the receptionists were able to answer queries about the vicinity that we had.
I – 0. No swimming pools here.
C – 1. Bed was firm and comfortable!
If you enjoyed our content, "Like" us on Facebook Today!

Remember to leave your comments for 2bearbear Singapore Travel Blog in our comments section below!
Click here for the best rates at Park City Hotel Central Taichung NOW!
**Special thanks to Jamie for making our stay at Park City Hotel Central Taichung possible!
Related posts: